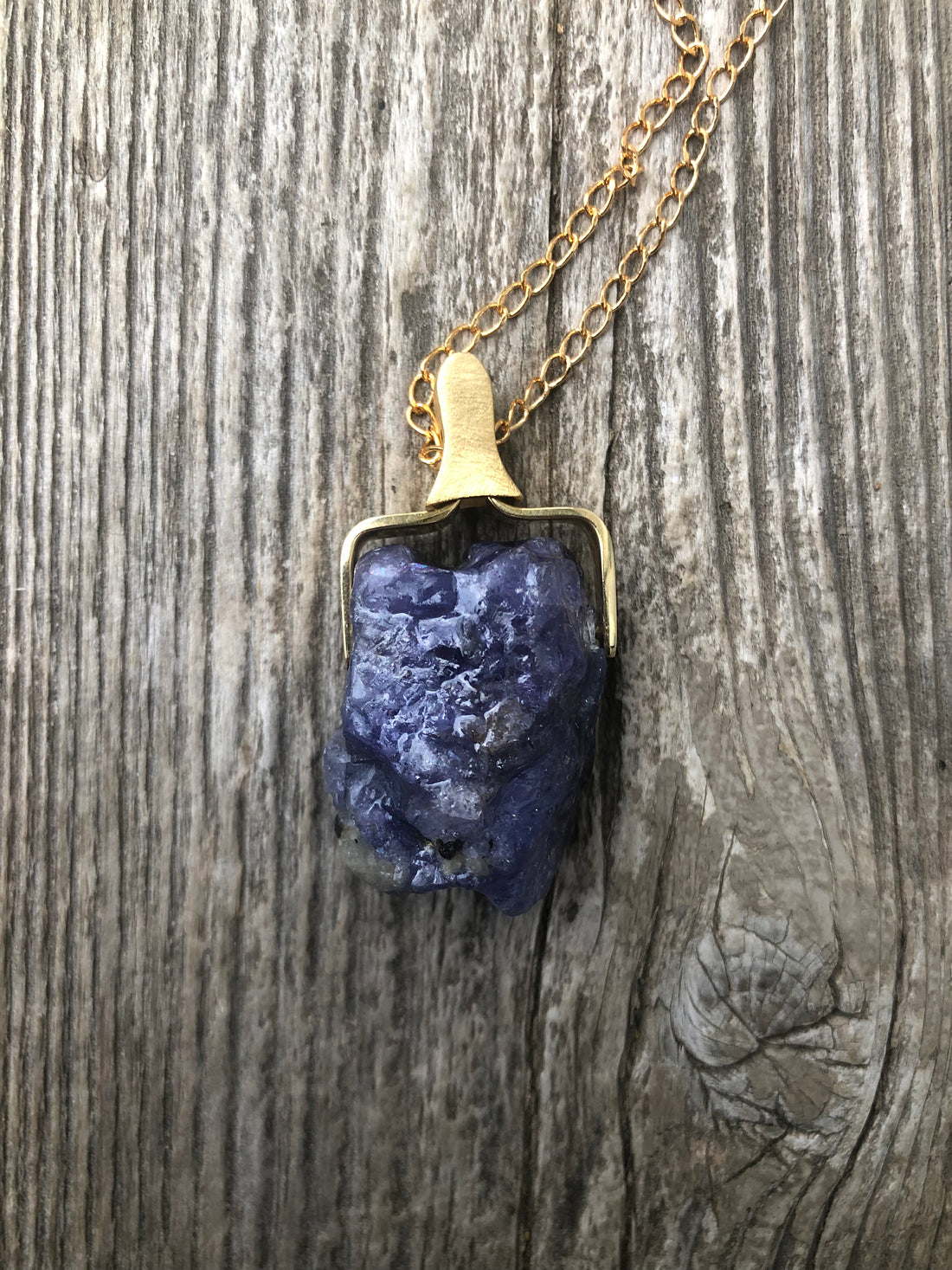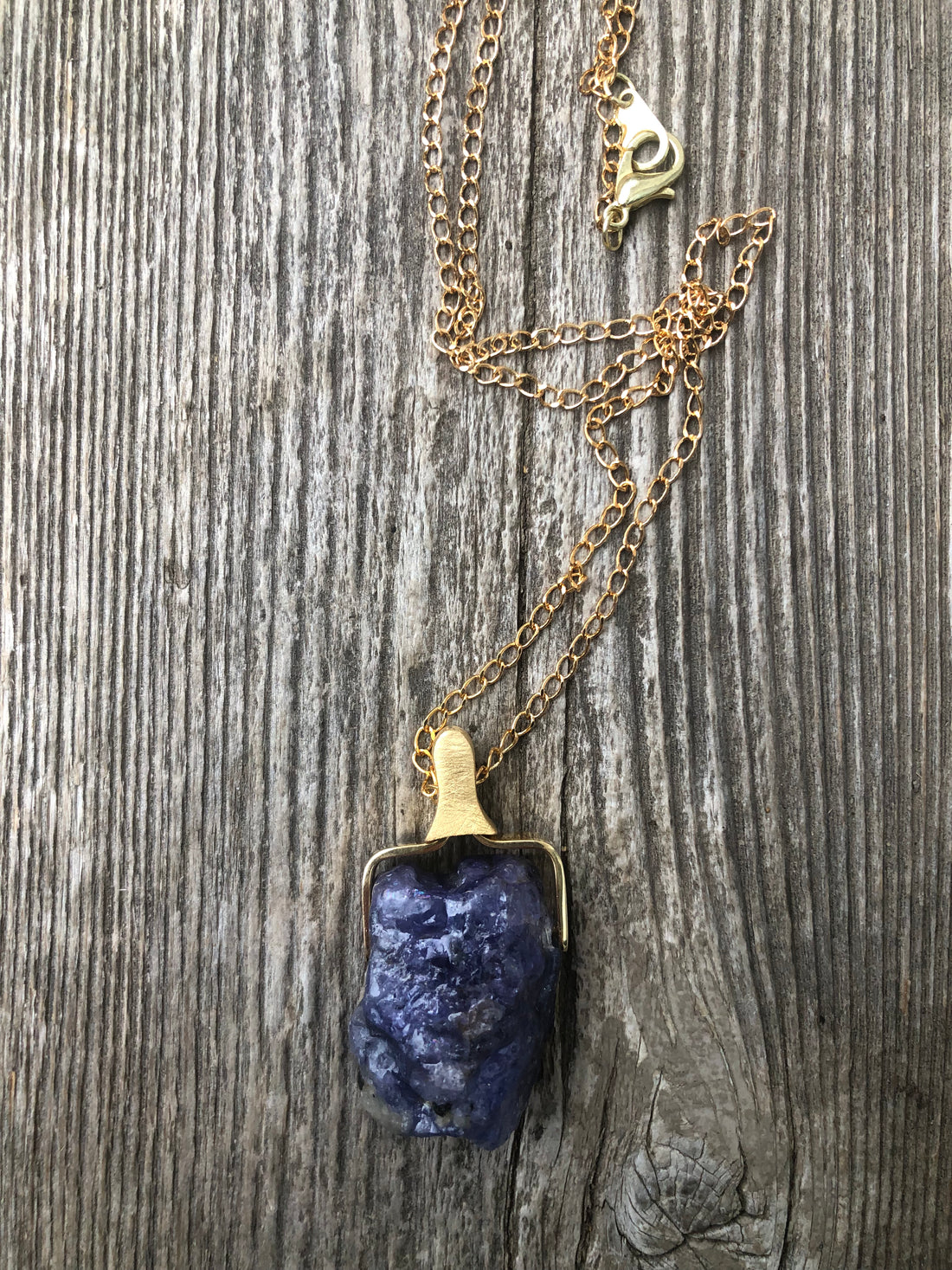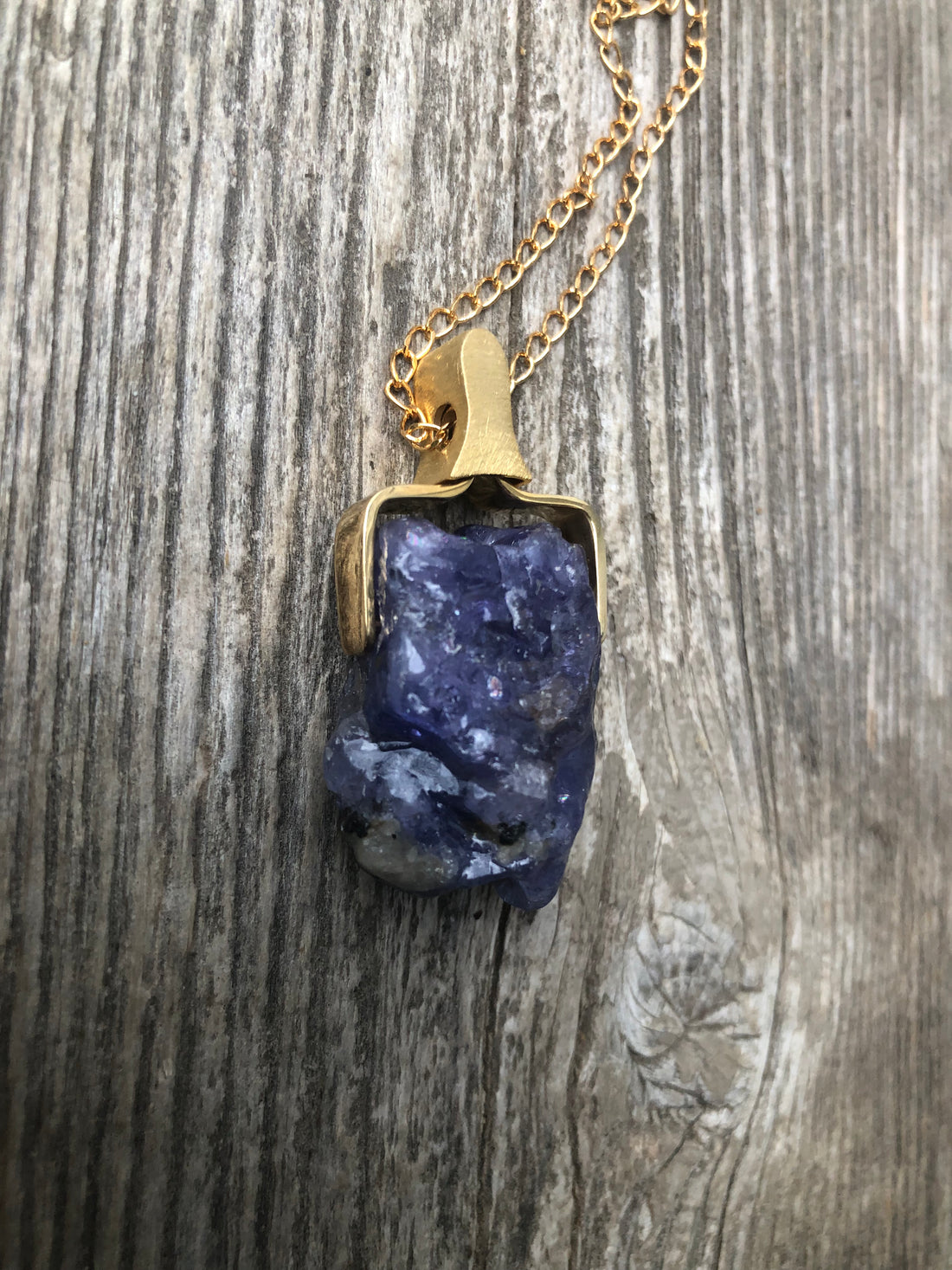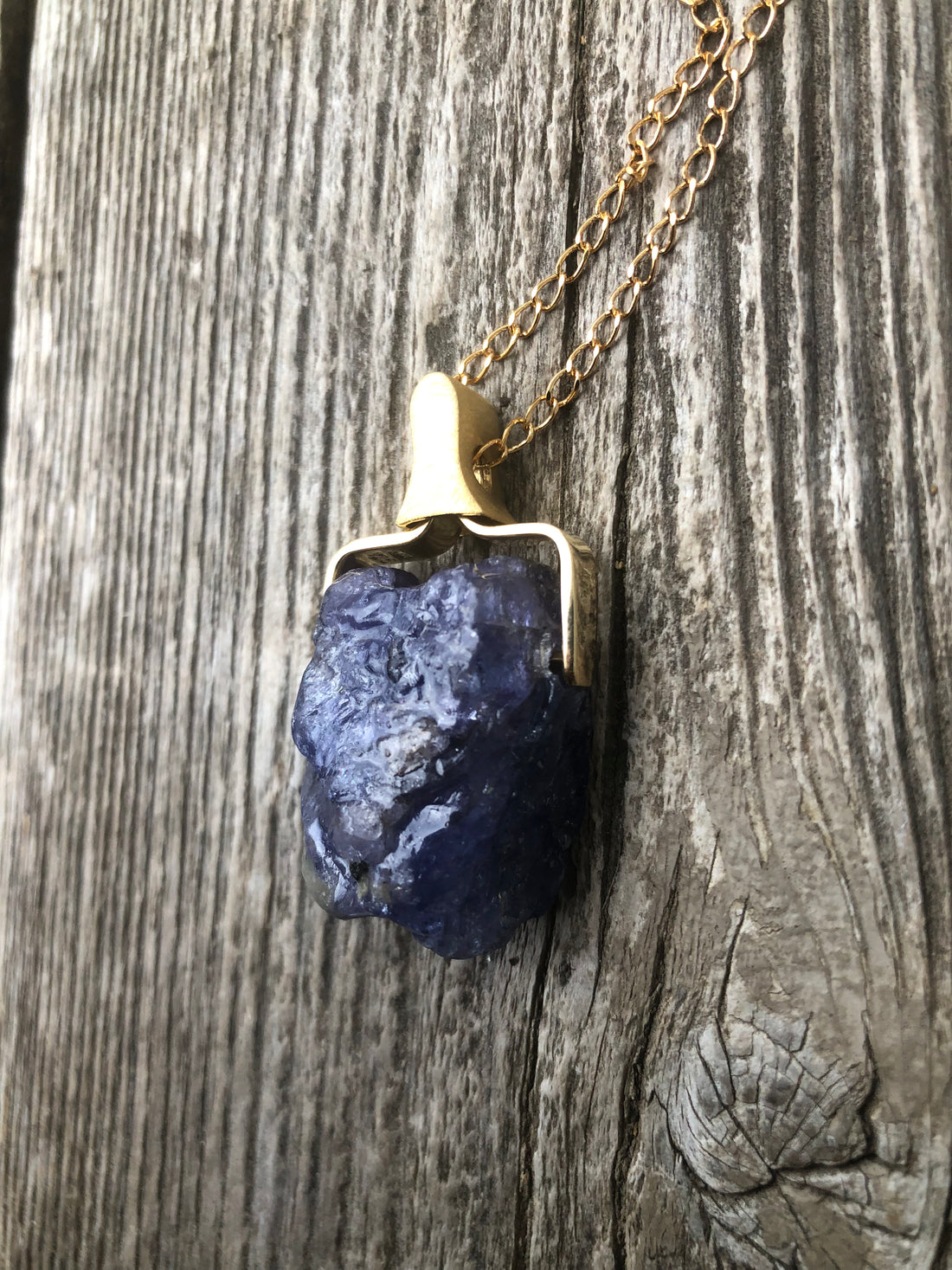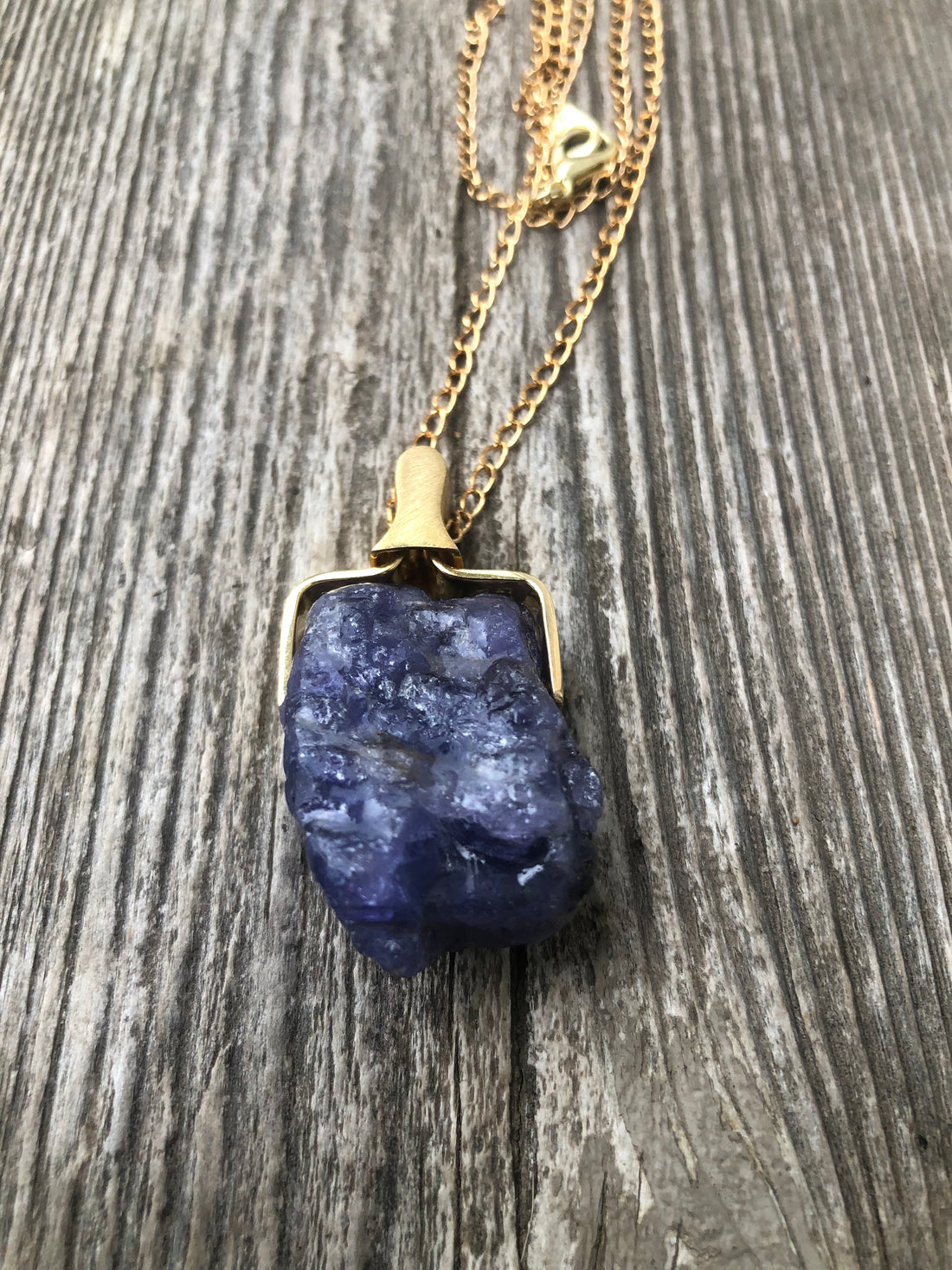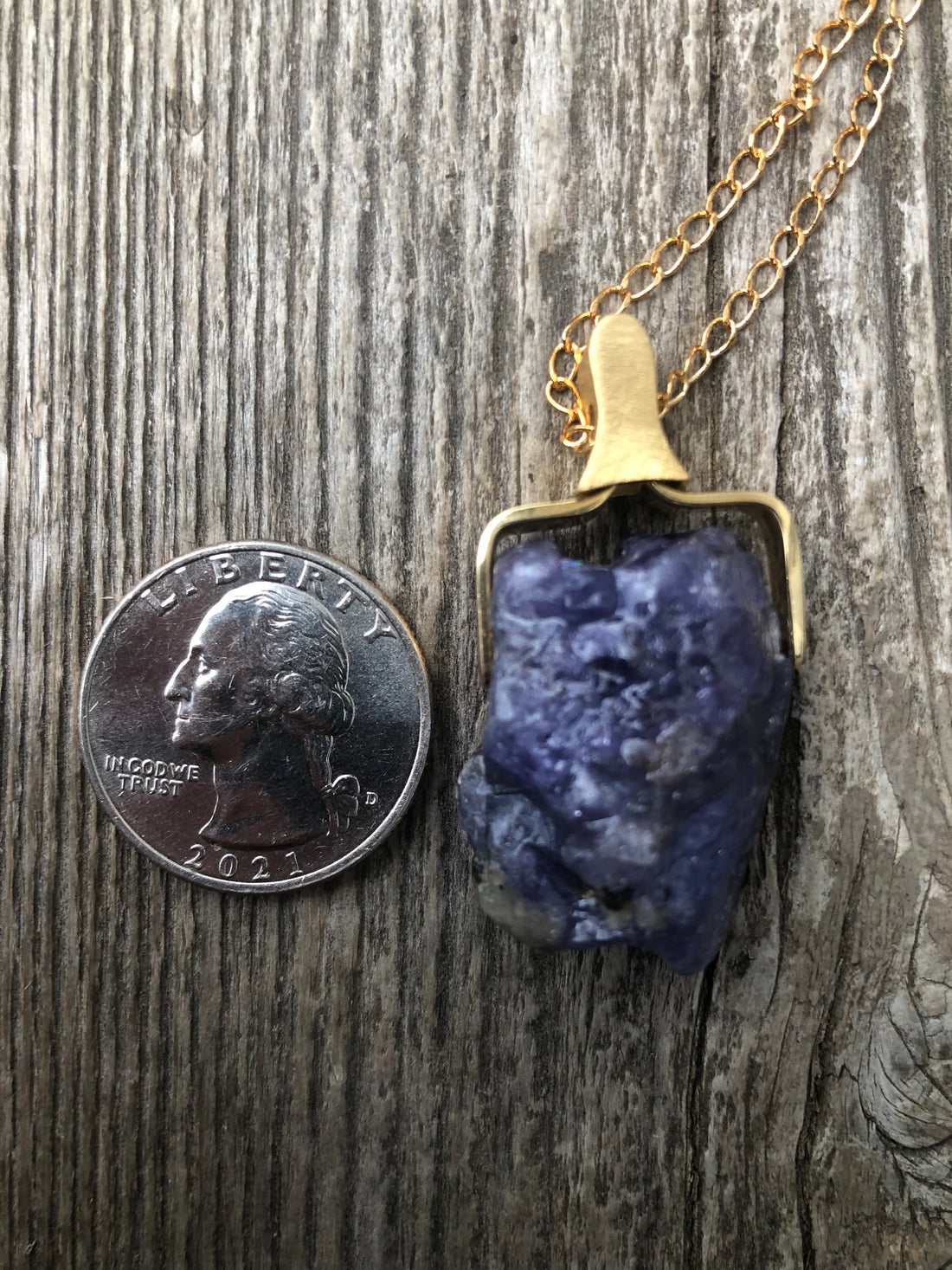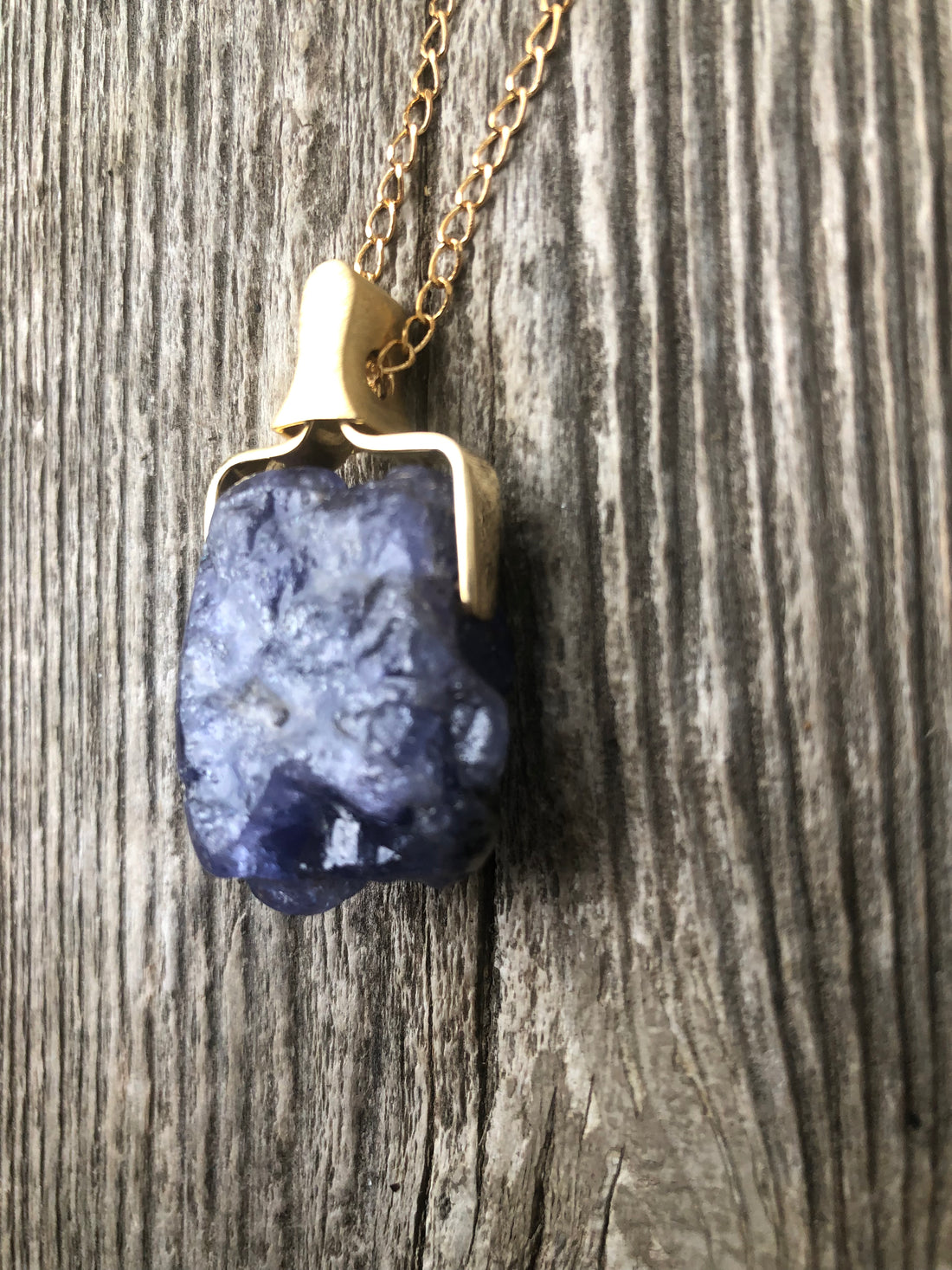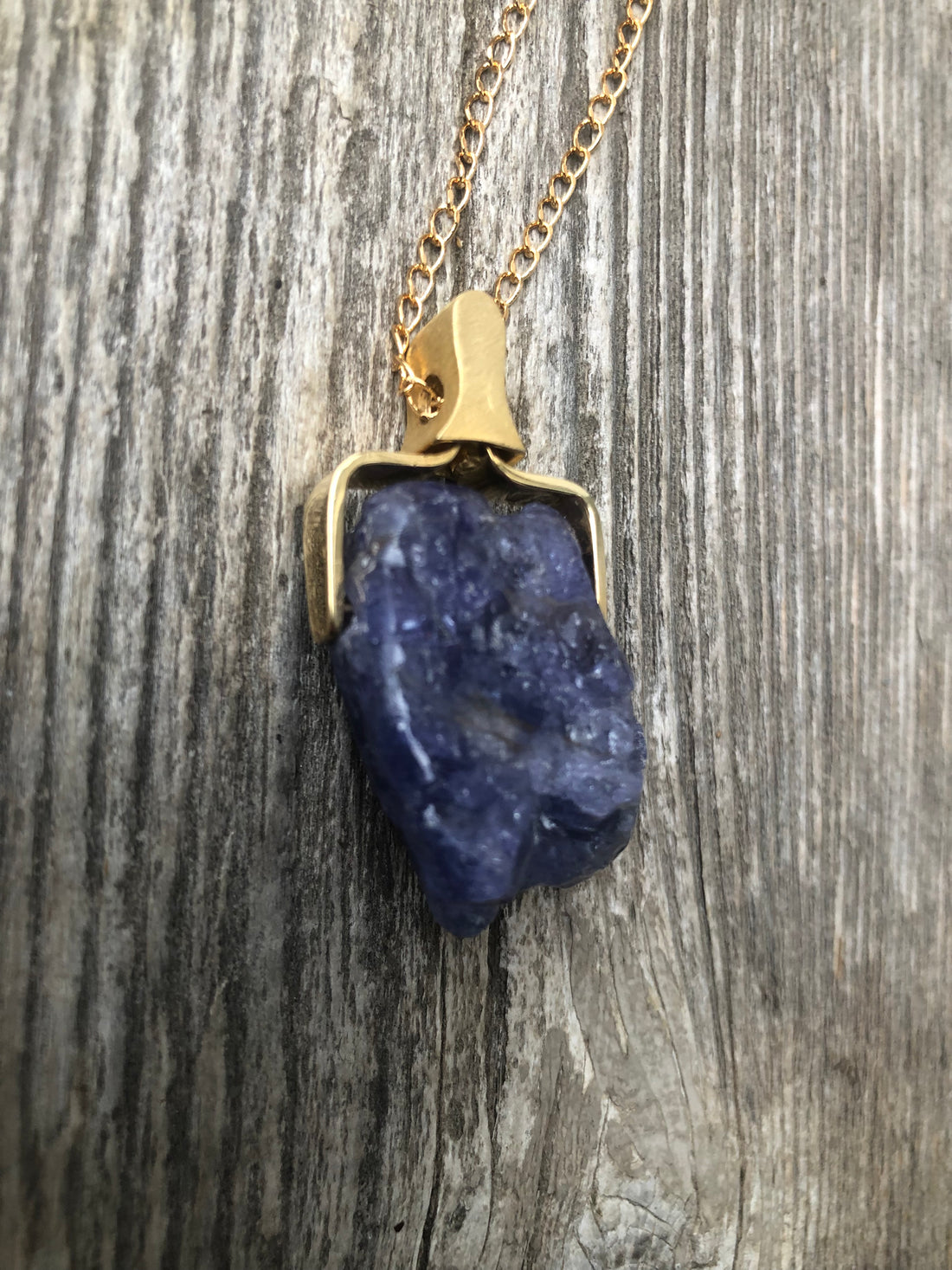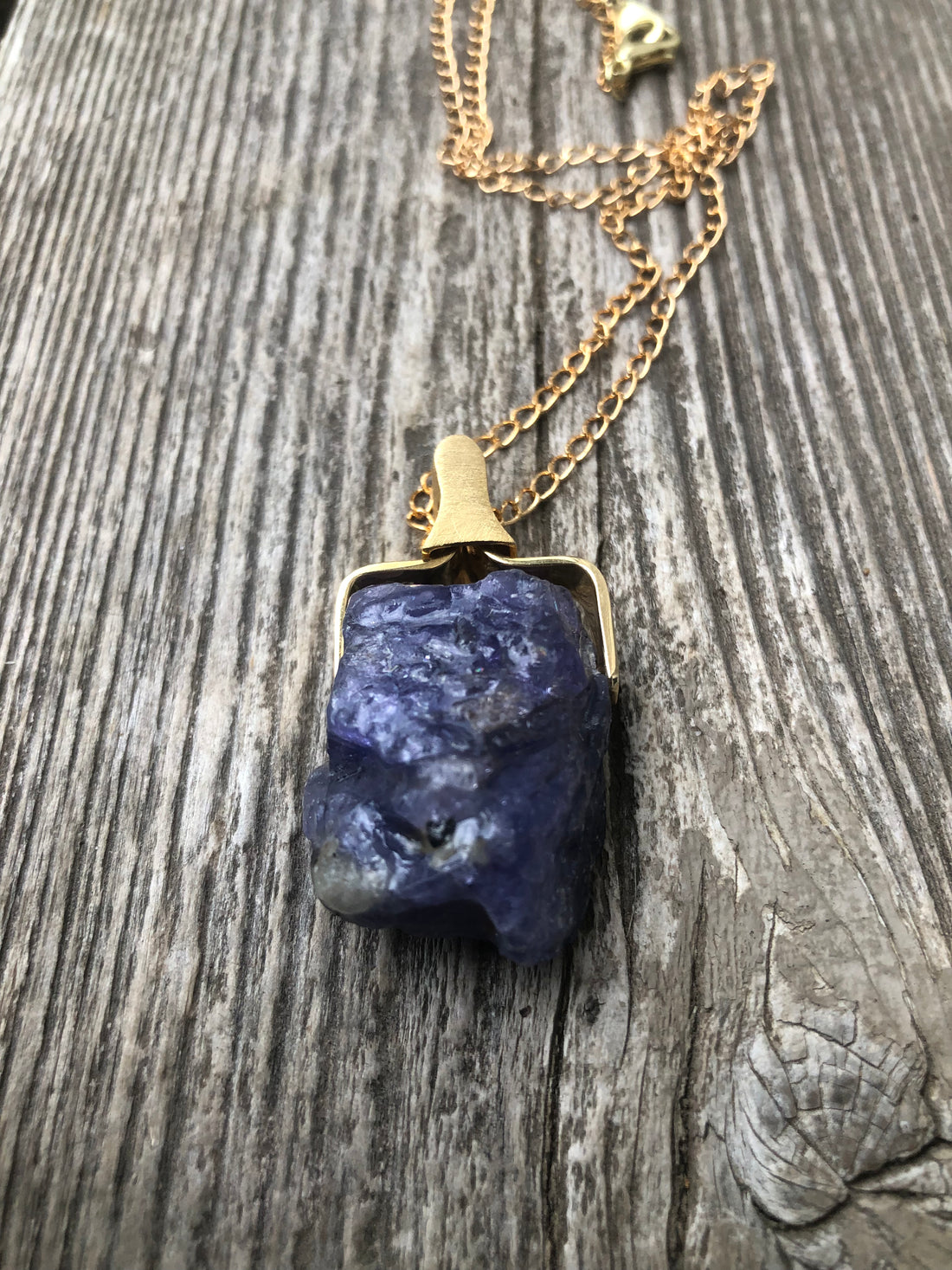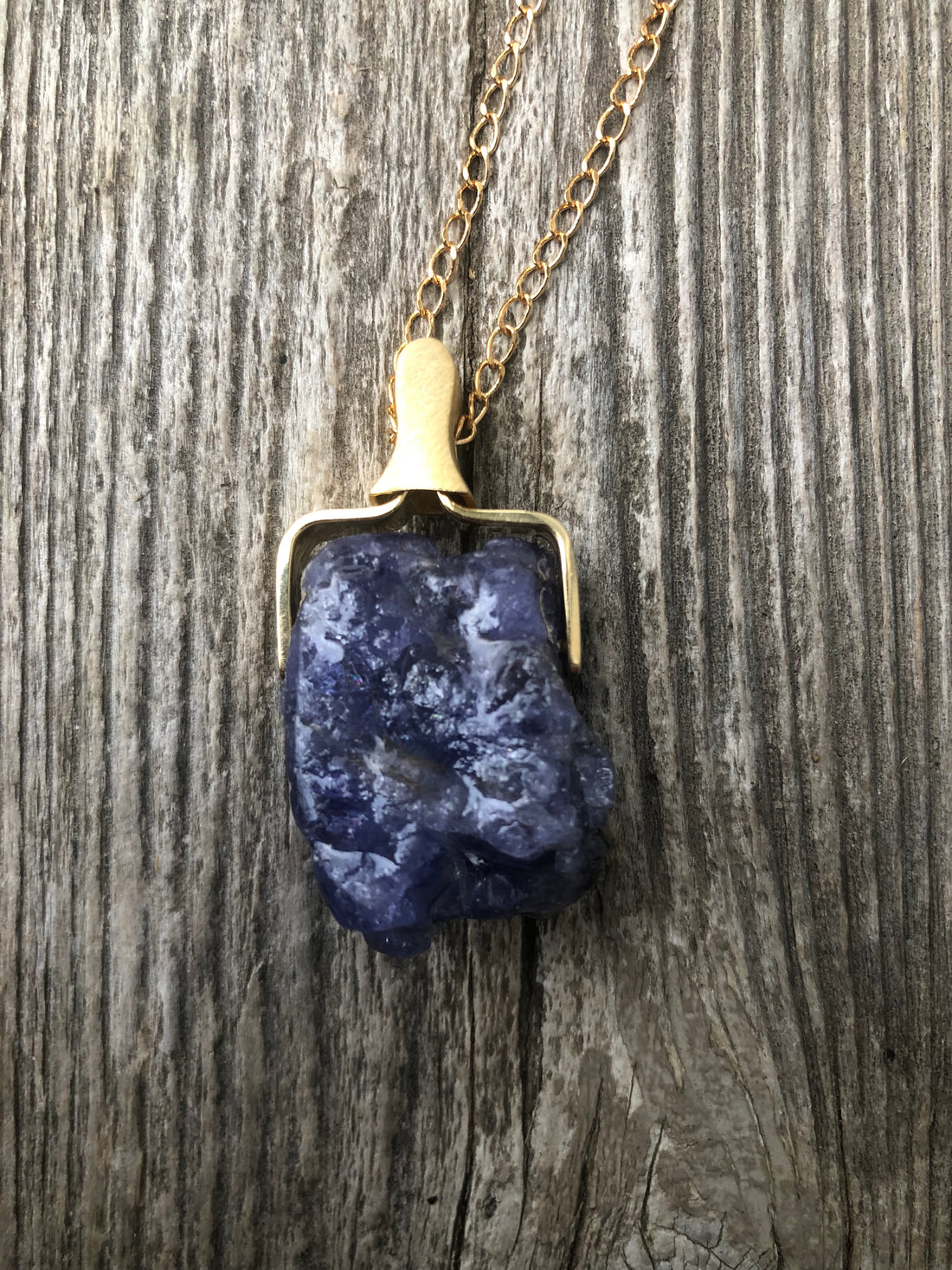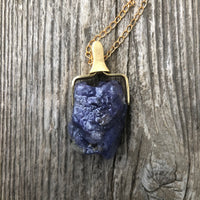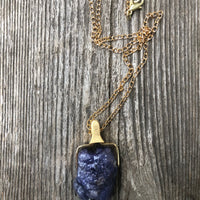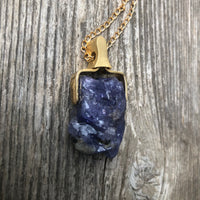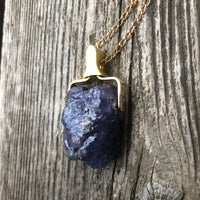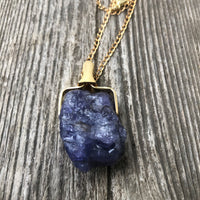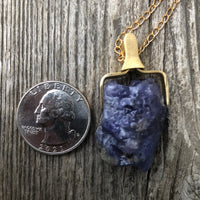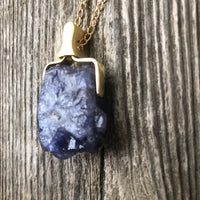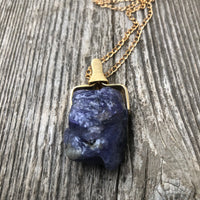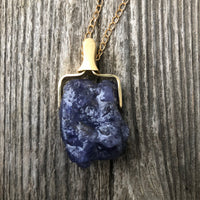 Raw Tanzanite for Communication on All Levels, Purpose and Creativity. 14 Karat Gold Plated Holder and Chain.
Tanzanite is a form of zoisite named tanzanite by Tiffany & Co. This high vibrational stone is believed to connect to the throat, third eye and crown chakras. It may help communicate with other realms and can activate psychic abilities. Tanzanite is said to help us look past what we know and see what is possible. This stone is thought to bring a sense of purpose. It is thought to promote intellect, strength and inner peace. This is believed to be a stone to offer support during transitions and may help stay on track during a project. It is thought to bring creativity to life.
14 Karate gold plated sterling silver stone holder, 18 inch 14 karat gold plated chain, gift box and description card included. 
I want you to have the best experience possible. I provide description cards that are based on folklore and not a guarantee of outcome. Stones are not meant to replace medical treatment.  
Please seek medical advice from a professional should you need help.
My website is powered by Shopify. You can pay through my website with Shopify, Shop pay, Apple Pay or PayPal. No matter how you pay, your payment is processed by that vendor. Your payment is secure.