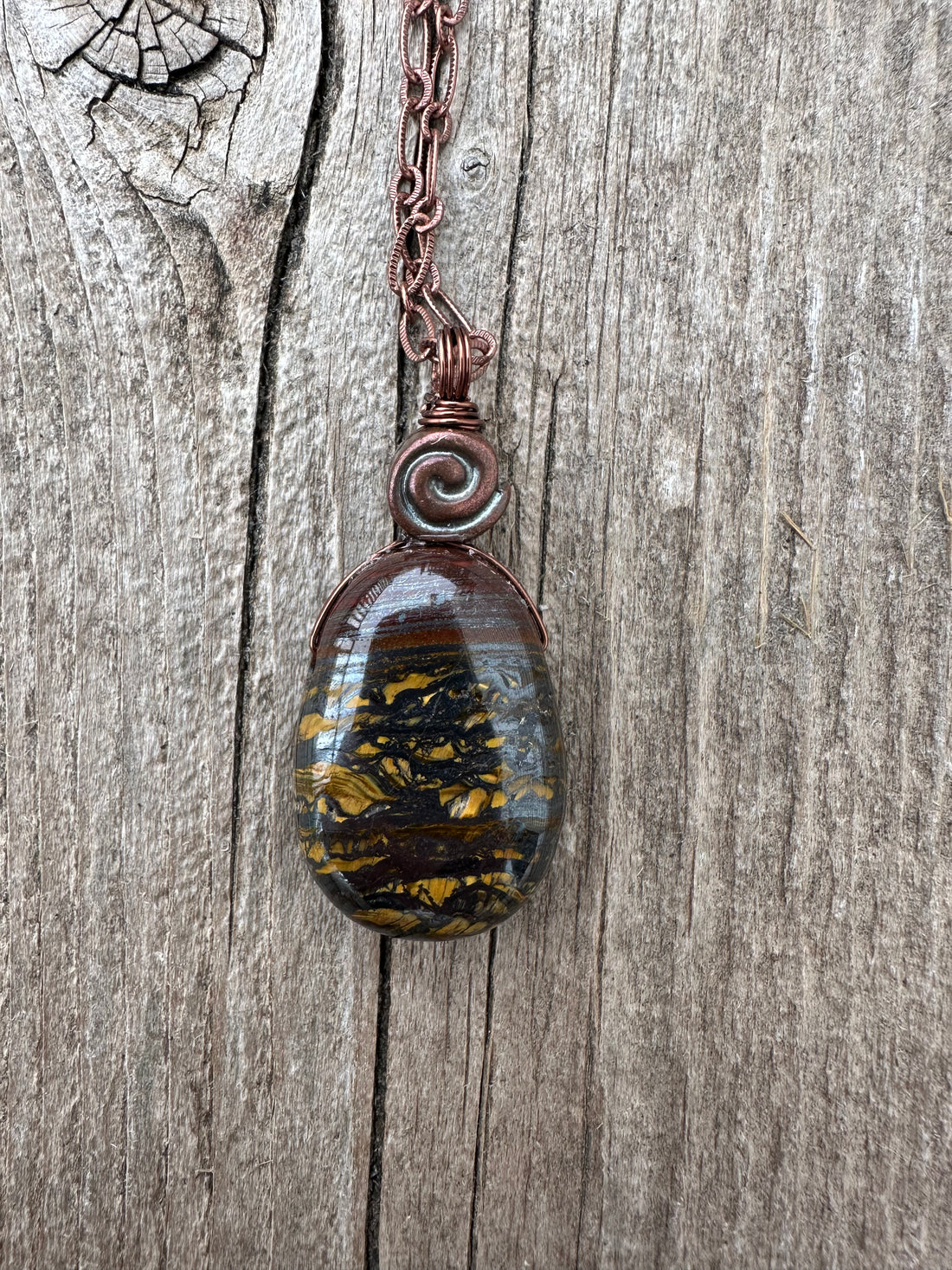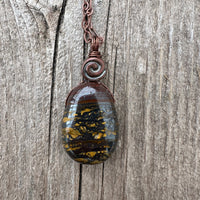 Tiger Iron Pendant for Vitality and Support Through Transitional Periods. Swirl Signifies Consciousness
Tiger Iron is a stone that combines jasper, hematite and tiger eye. The mixing of these three stones is thought to bring vitality and may help during transitional periods. It is believed to bring an energy needed for those going through a hard time. This stone may help us to accept change. It may also help the wearer see what is needed and then work to provide the energy needed to complete the change. This stone may help open our creativity and realize inherent talents. 
18 inch copper coated chain, gift box and description card included.
I want you to have the best experience possible. I provide description cards that are based on folklore and not a guarantee of outcome. Stones are not meant to replace medical treatment.  
Please seek medical advice from a professional should you need help.
My website is powered by Shopify. You can pay through my website with Shopify, Shop pay, Apple Pay or PayPal. No matter how you pay, your payment is processed by that vendor. Your payment is secure.