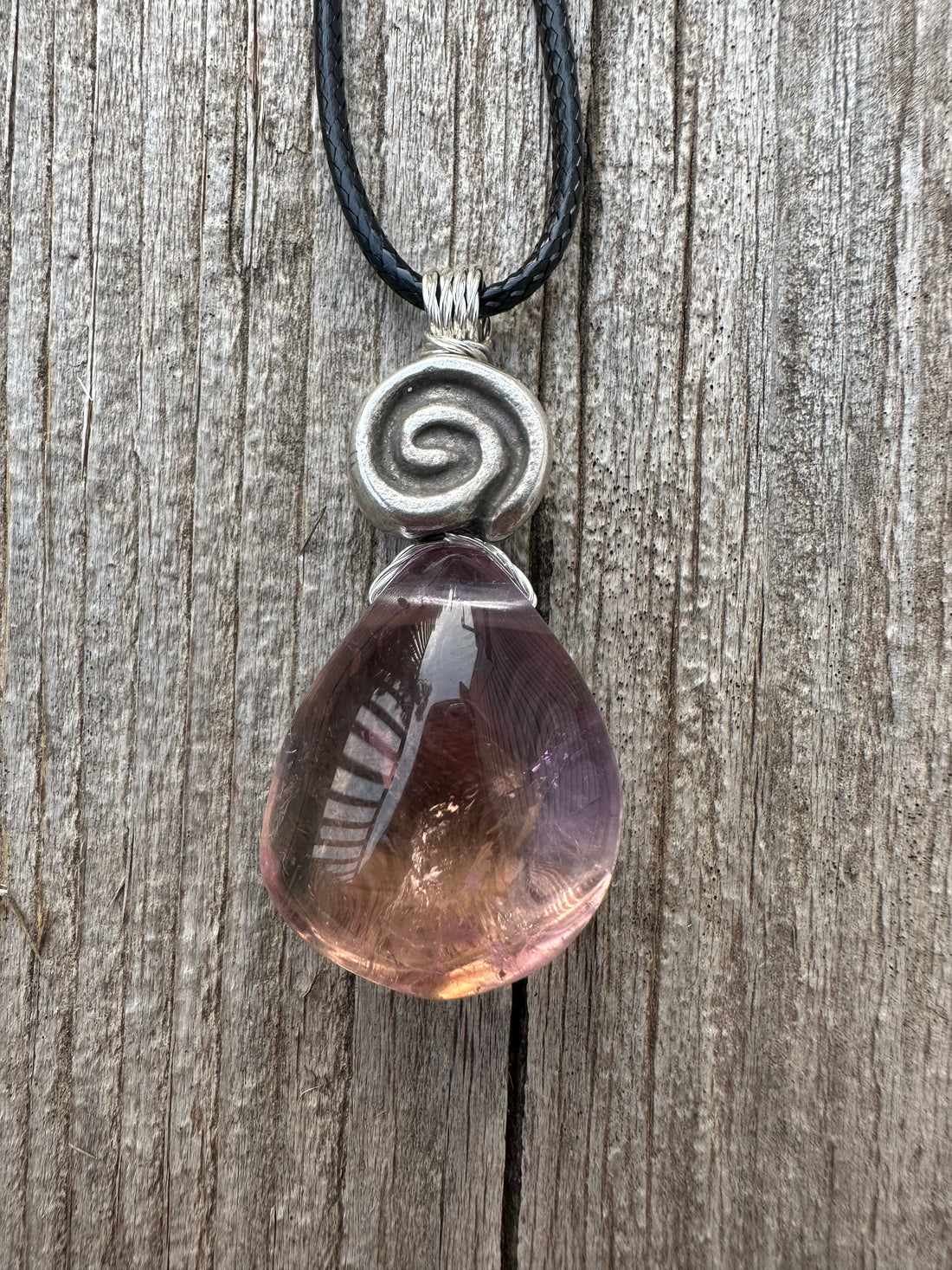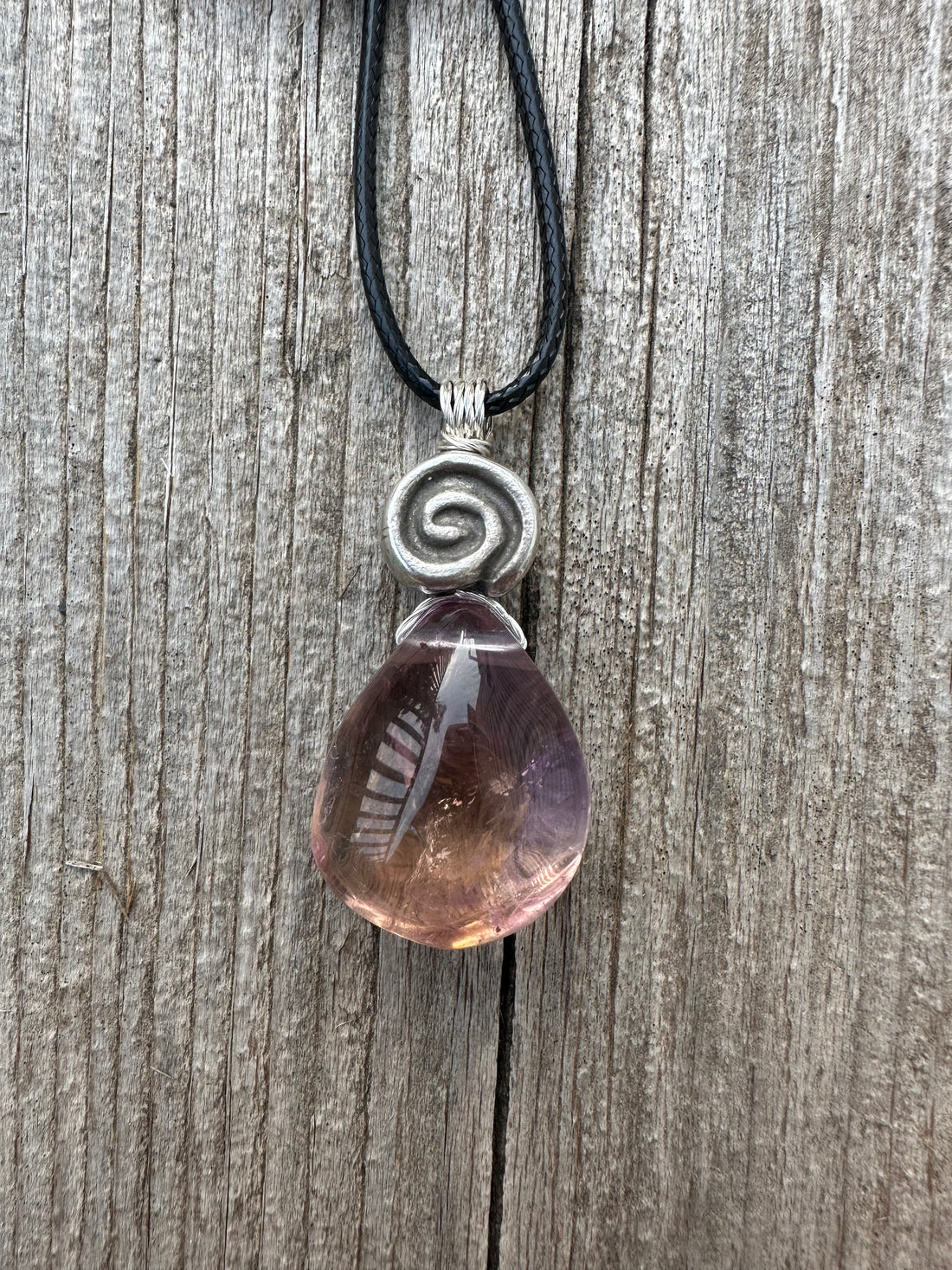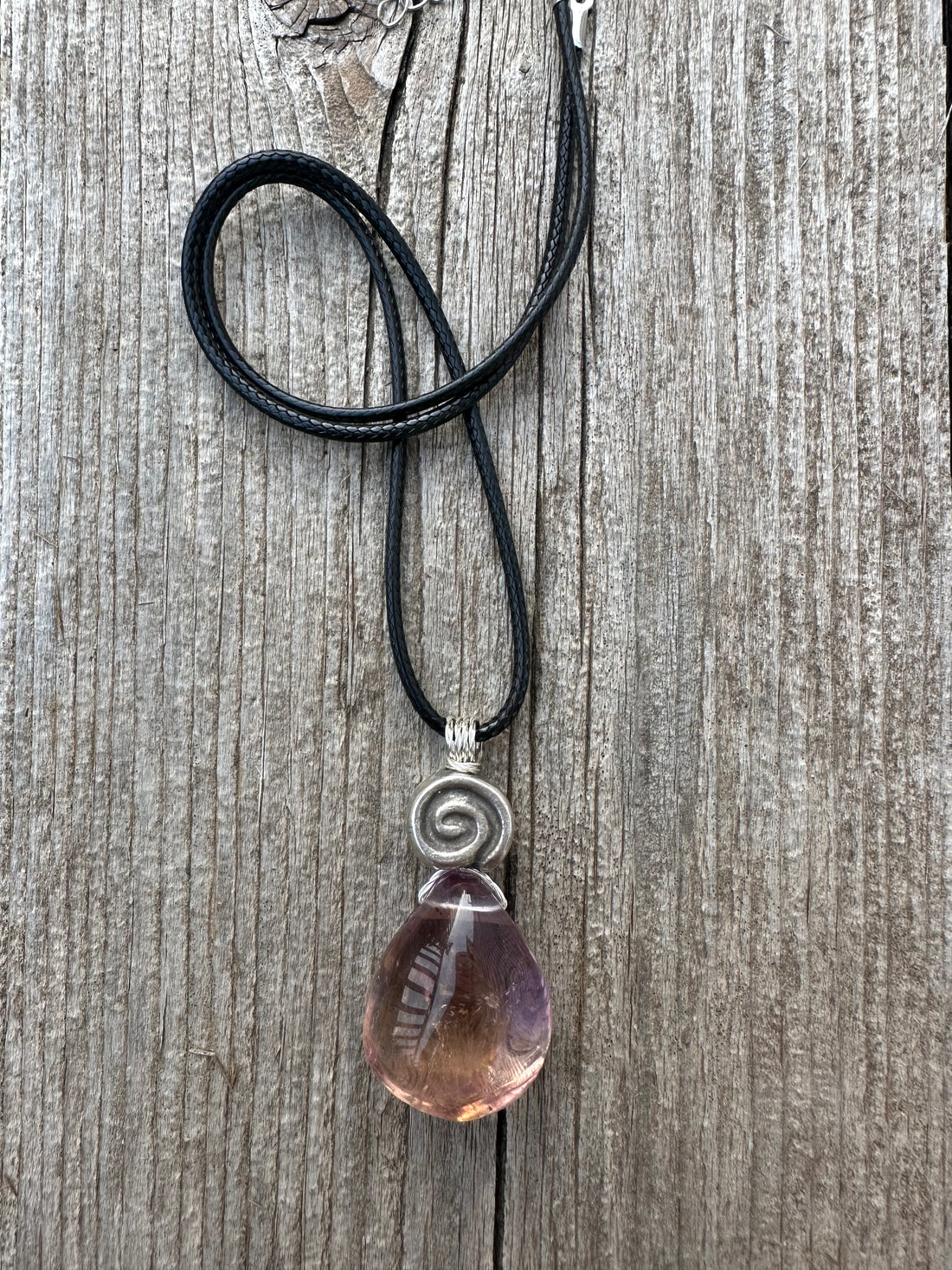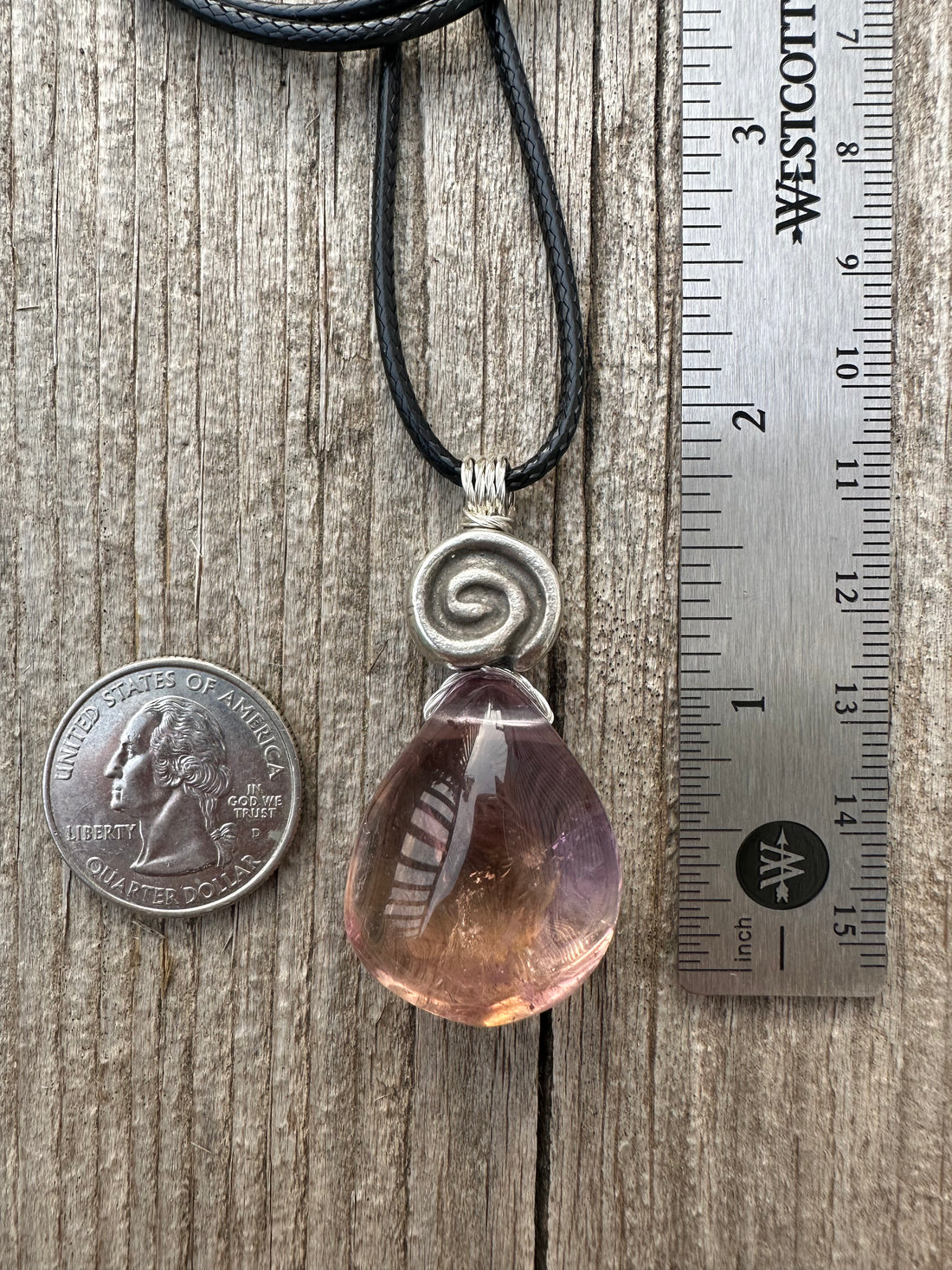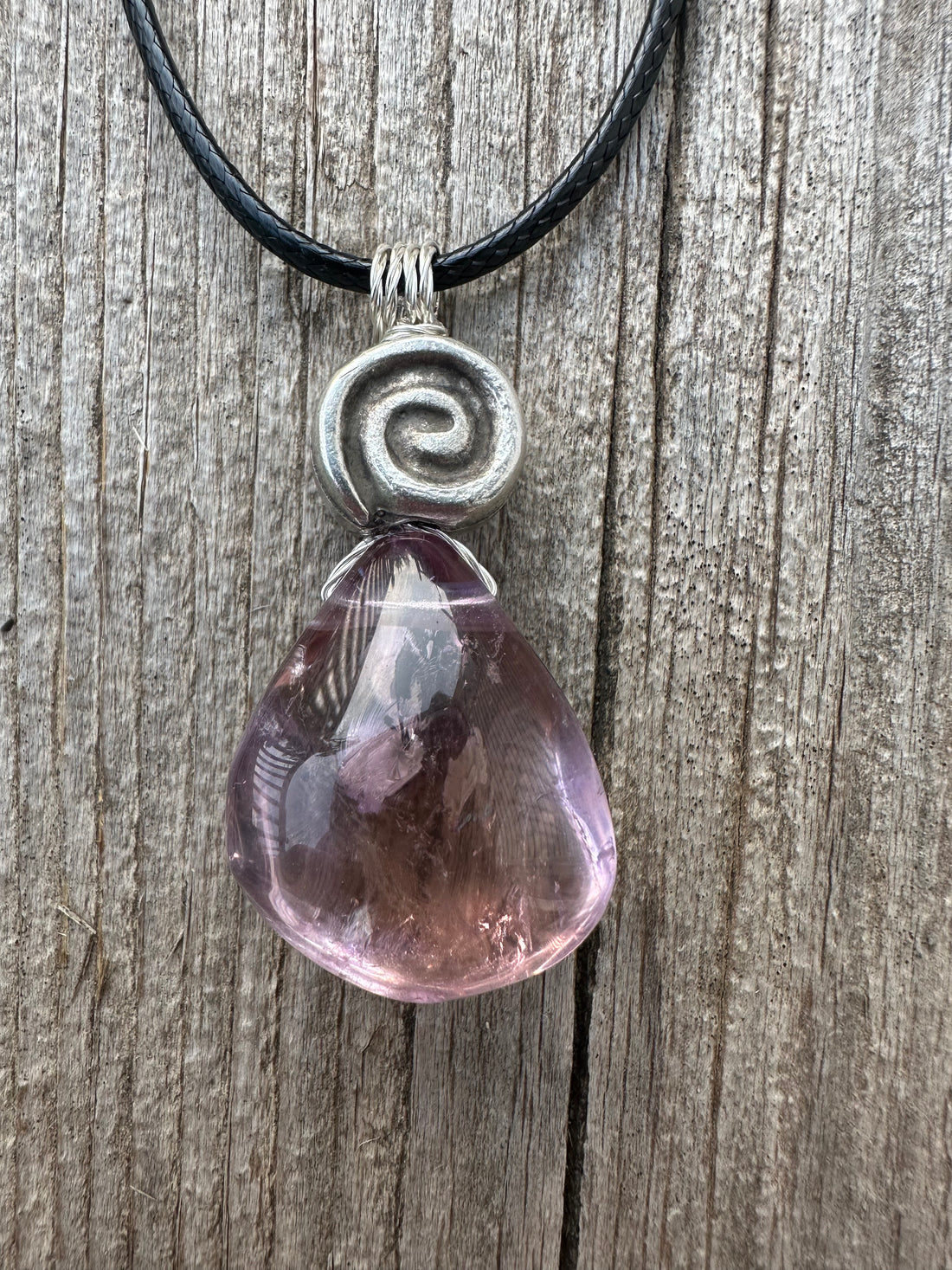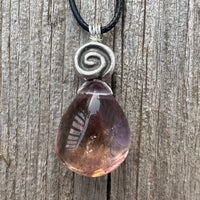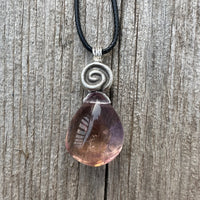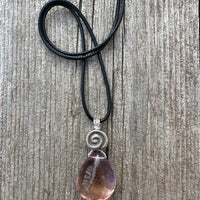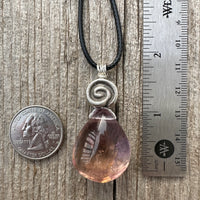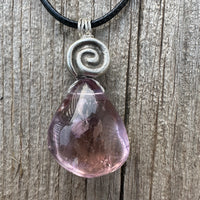 Ametrine for Connecting Physical and Metaphysical Realms, Clarity, and Harmony. Swirl to Signify Consciousness.
Ametrine combines the energy of amethyst and citrine to create a powerful crystal that is believed to connect to the third eye chakra. Ametrine is believed to connect the physical and metaphysical realms. This connection is believed to help with astral travel and all forms of divination. It is believed to be a great stone for shadow work as it helps get to the root of the issue, release the negative patterns and programming and bring insight to be able to release. Ametrine is believed to  balance male and female energies, release prejudice, and bring clarity and harmony to the wearer. 
18 inch black braided cable, gift box and description card included. Swirl is pewter. 
I want you to have the best experience possible. I provide description cards that are based on folklore and not a guarantee of outcome. Stones are not meant to replace medical treatment.  
Please seek medical advice from a professional should you need help.
My website is powered by Shopify. You can pay through my website with Shopify, Shop pay, Apple Pay or PayPal. No matter how you pay, your payment is processed by that vendor. Your payment is secure.