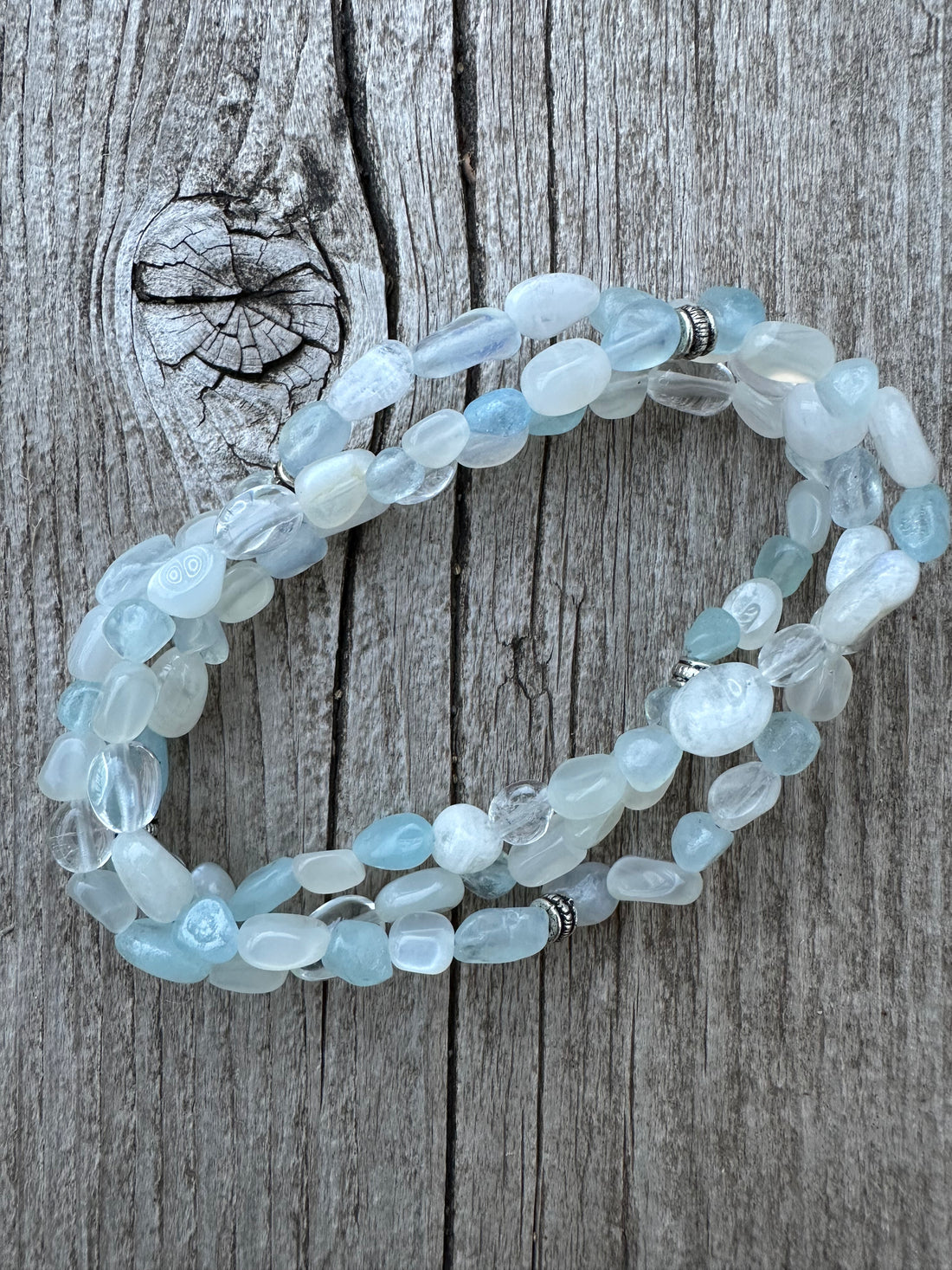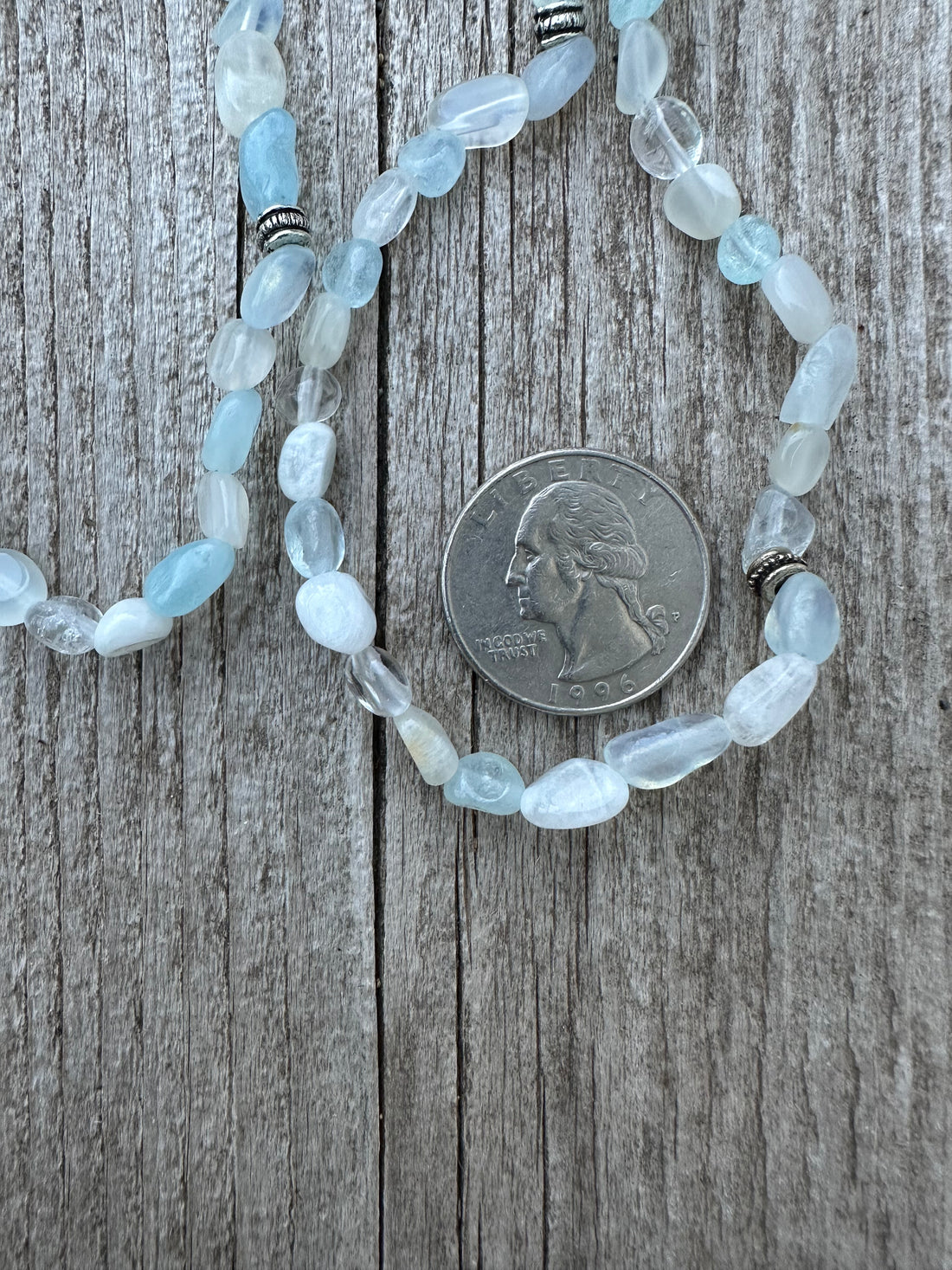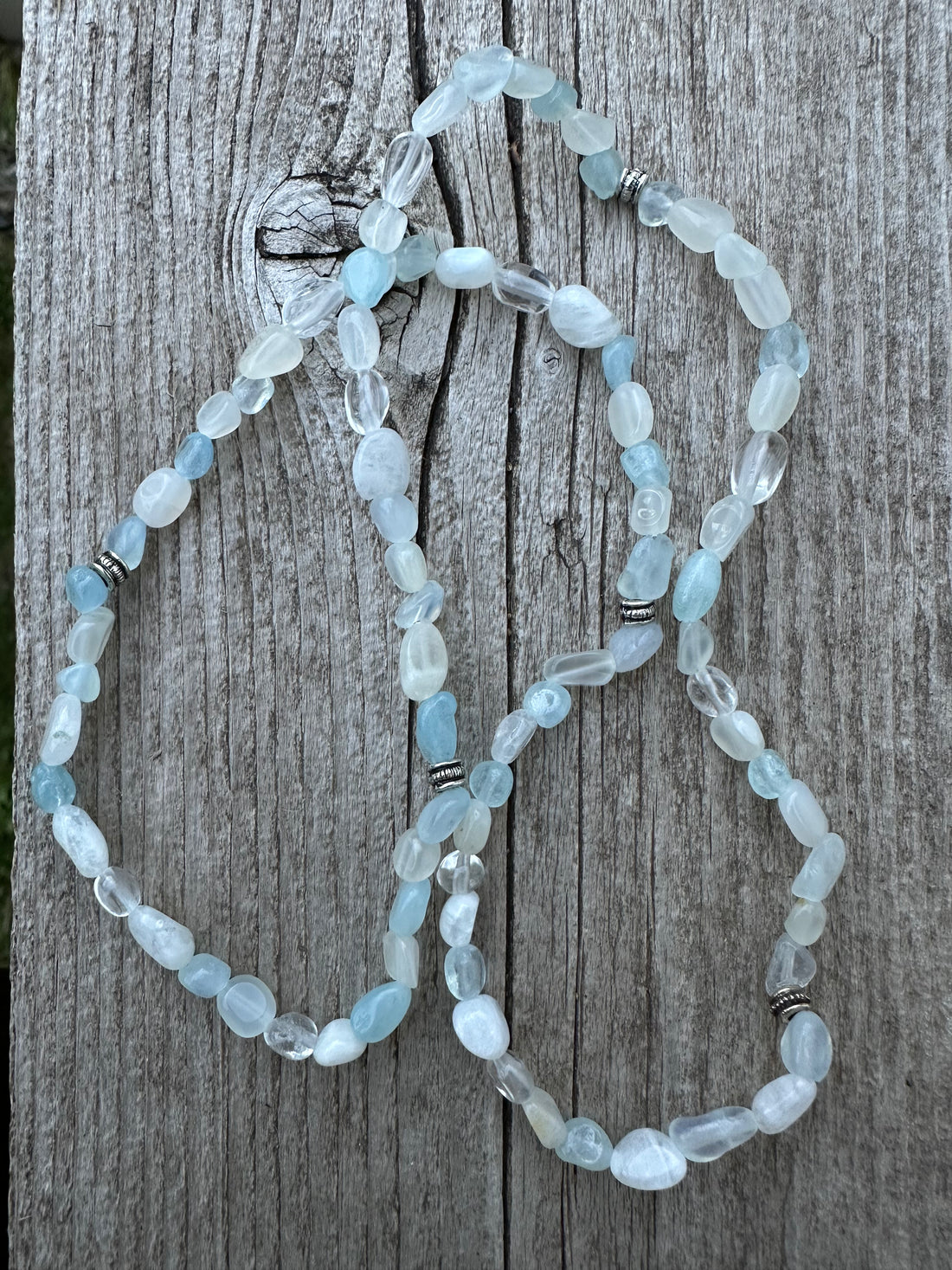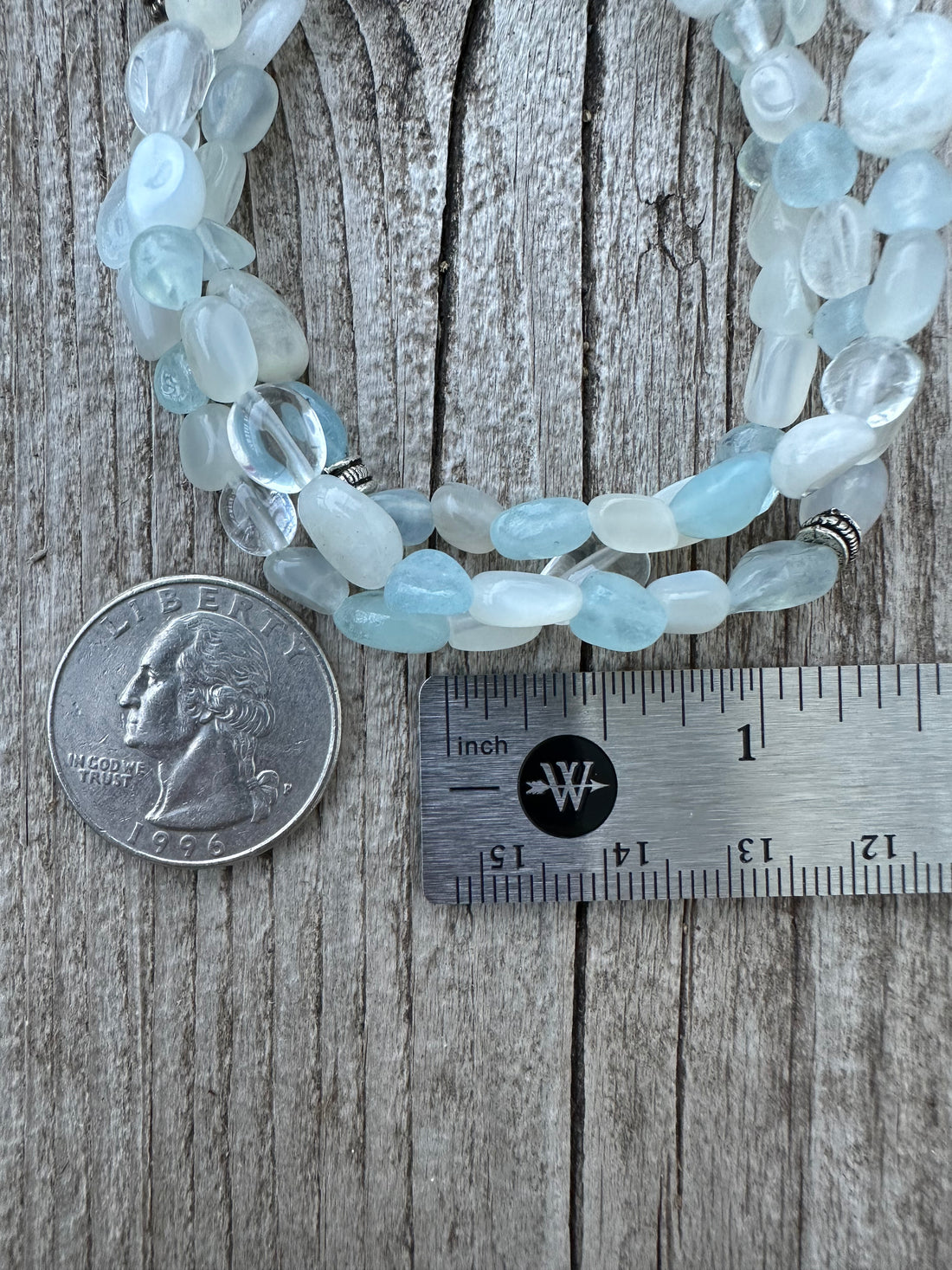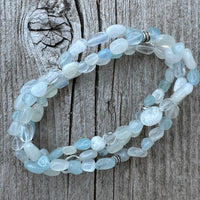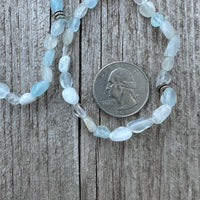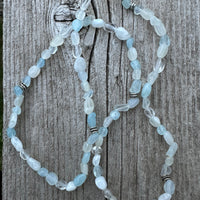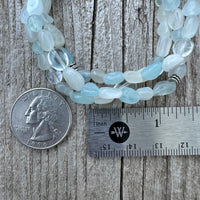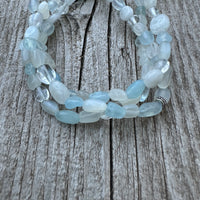 Aquamarine Bracelet with Moonstone for Courage, Release and Closure.
Aquamarine, moonstone and clear quartz bracelet  
Aquamarine is called the stone for courage! This may help to slow things down and quiet the anxious mind. It may help to bring understanding, persistence and responsibility for your actions. It may also support those overwhelmed with responsibility and break self-defeating behaviors. This stone is thought to be great at bringing closure on all levels. It may help you get over the past and move forward. It is thought to help with understanding underlying emotional states and better understand emotions and feelings. This stone is thought to be great for sharpening intuition and all 6th senses. It may bring higher levels of consciousness. This stone is thought to shield the aura, align the chakras while clearing the throat chakra. I paired it with moonstone because the moon moves the ocean. Moonstone is thought to bring new beginnings and may help enhance intuition and bring good fortune. It was used in ancient times to balances all chakras and grounds negative energies. It is said to be a traveler's stone as it keeps you safe as you travel. Clear Quartz was added to amplify the energy of all stones and intentions.
This can be worn as a necklace or bracelet. When wrapped 3 times for a bracelet, it measures approximately 6.75 -7 inches when wrapped 3 times. As a necklace, it's approximately 22 inches. 

I want you to have the best experience possible. I provide description cards that are based on folklore and not a guarantee of outcome. Stones are not meant to replace medical treatment.  
Please seek medical advice from a professional should you need help.
My website is powered by Shopify. You can pay through my website with Shopify, Shop pay, Apple Pay or PayPal. No matter how you pay, your payment is processed by that vendor. Your payment is secure.