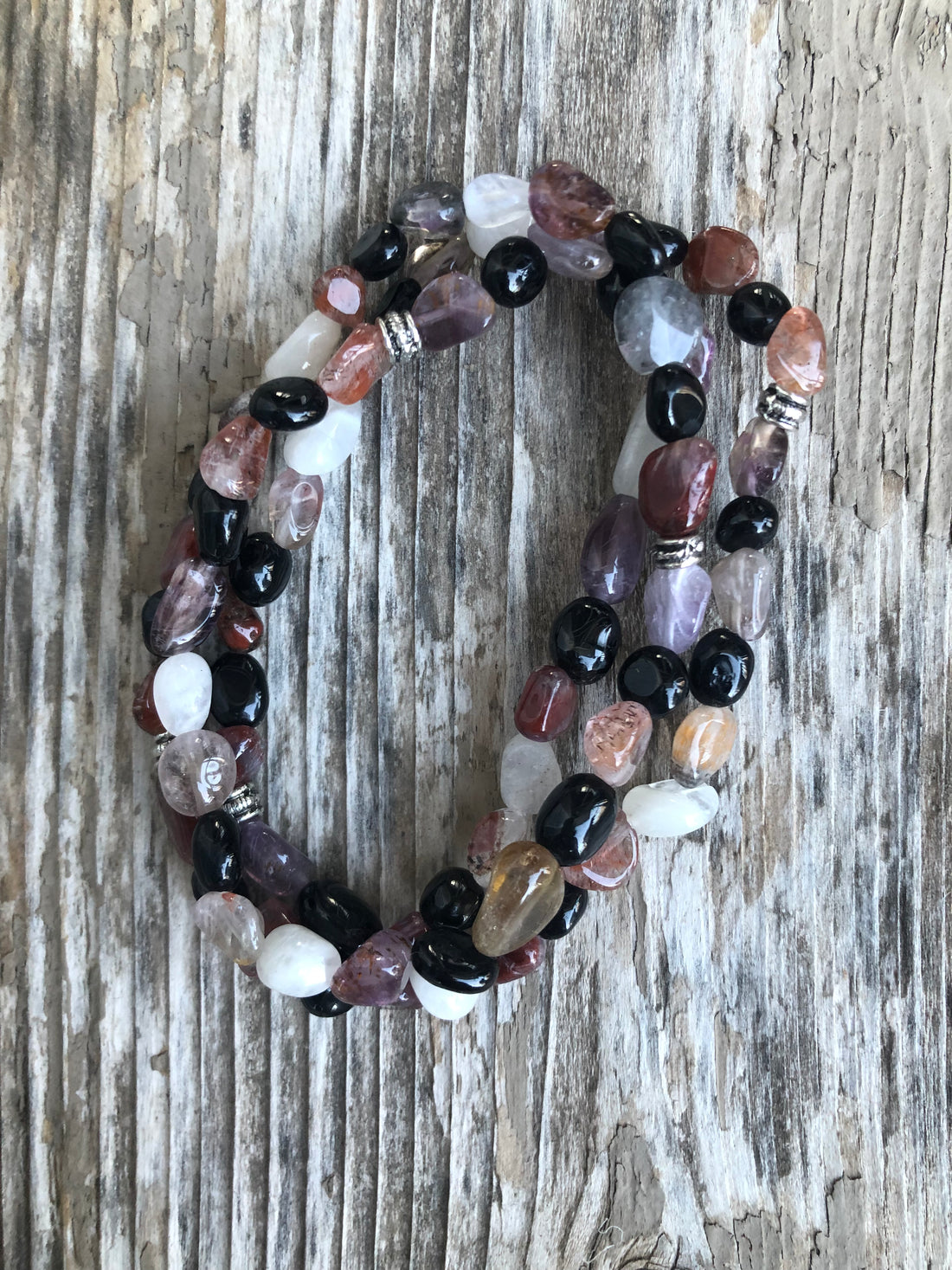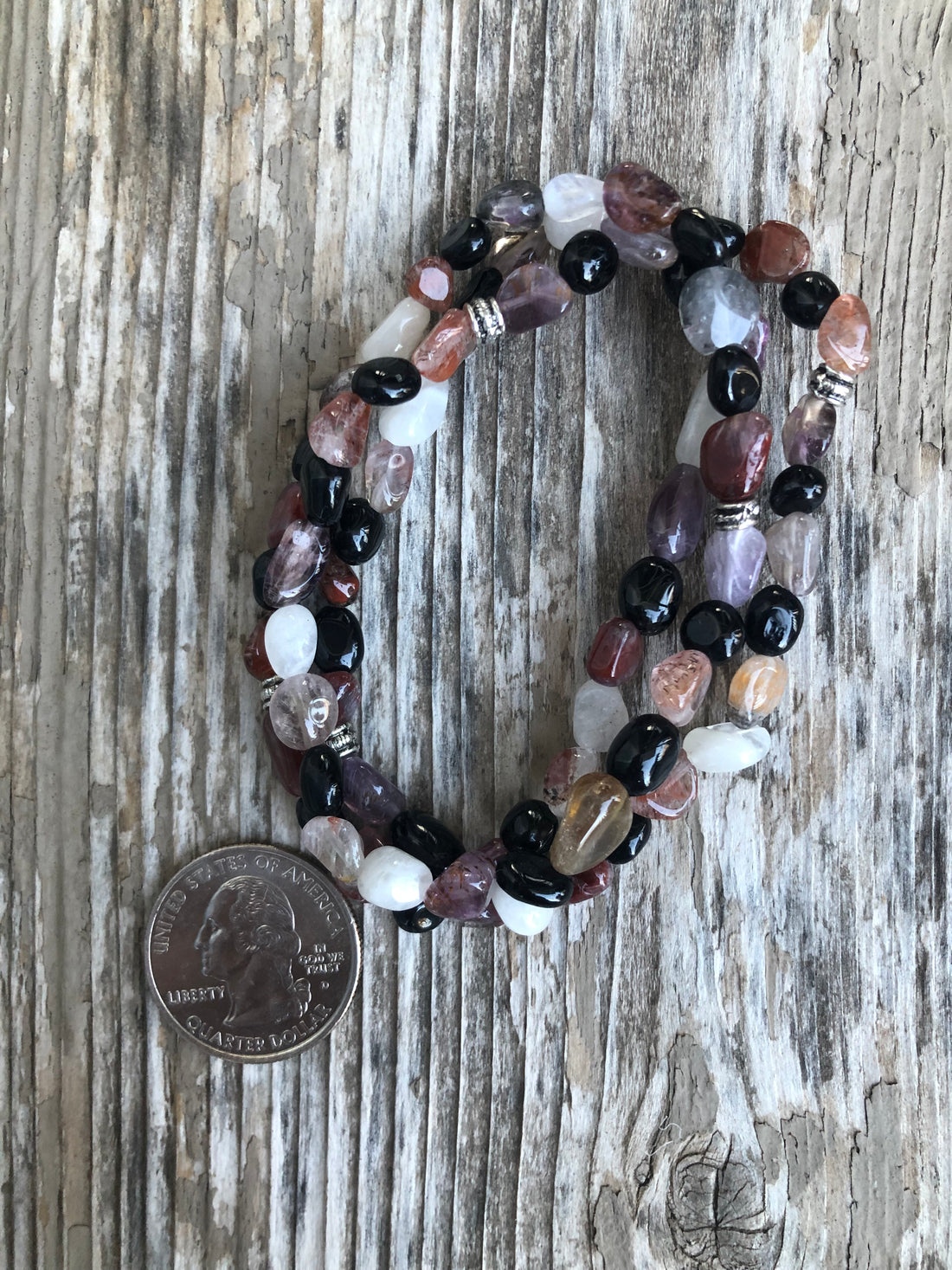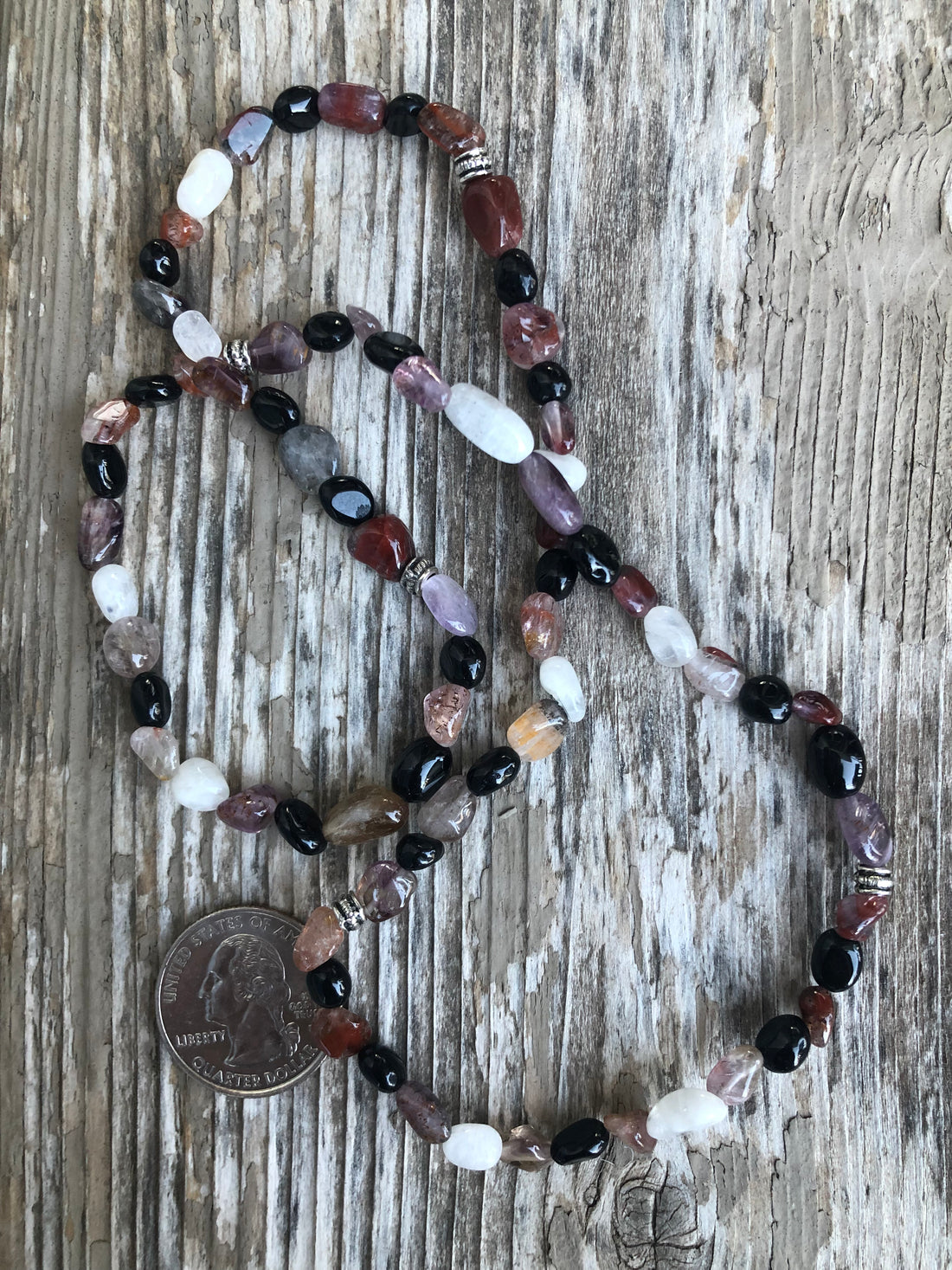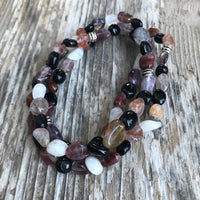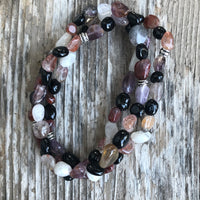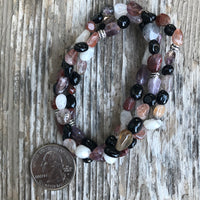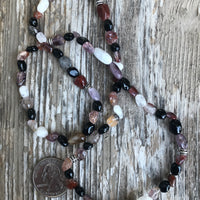 Auralite-23 with Moonstone and Tourmaline for Higher Consciousness.
Auralite is said to be the highest vibrational stone found on planet earth. It is mined at the Cave of Wonders in Canada. It includes 23 different elements including titanite, cacoxenite, lepidocrocite, ajoite, hematite, magnetite, pyrite, pyrolusite, gold, silver, platinum, nickel, copper, iron, limonite, sphalerite, covellite, chalcoppyrite, gialite, epidote, bornite, rutile, and smoky quartz in amethyst. It is believed to provide the energy needed to decalcify the pineal gland which in turn my open the third eye to help with psychic abilities and increased intuition and much more. Auralite-23 is a stone of awakening. I added moonstone for new beginnings, intuition and luck. Tourmaline then added to bring protection.
This bracelet is approximately 6.75 inches when wrapped 3 times around the wrist. It can also be worn as a necklace. 
I want you to have the best experience possible. I provide description cards that are based on folklore and not a guarantee of outcome. Stones are not meant to replace medical treatment.  
Please seek medical advice from a professional should you need help.
My website is powered by Shopify. You can pay through my website with Shopify, Shop pay, Apple Pay or PayPal. No matter how you pay, your payment is processed by that vendor. Your payment is secure.