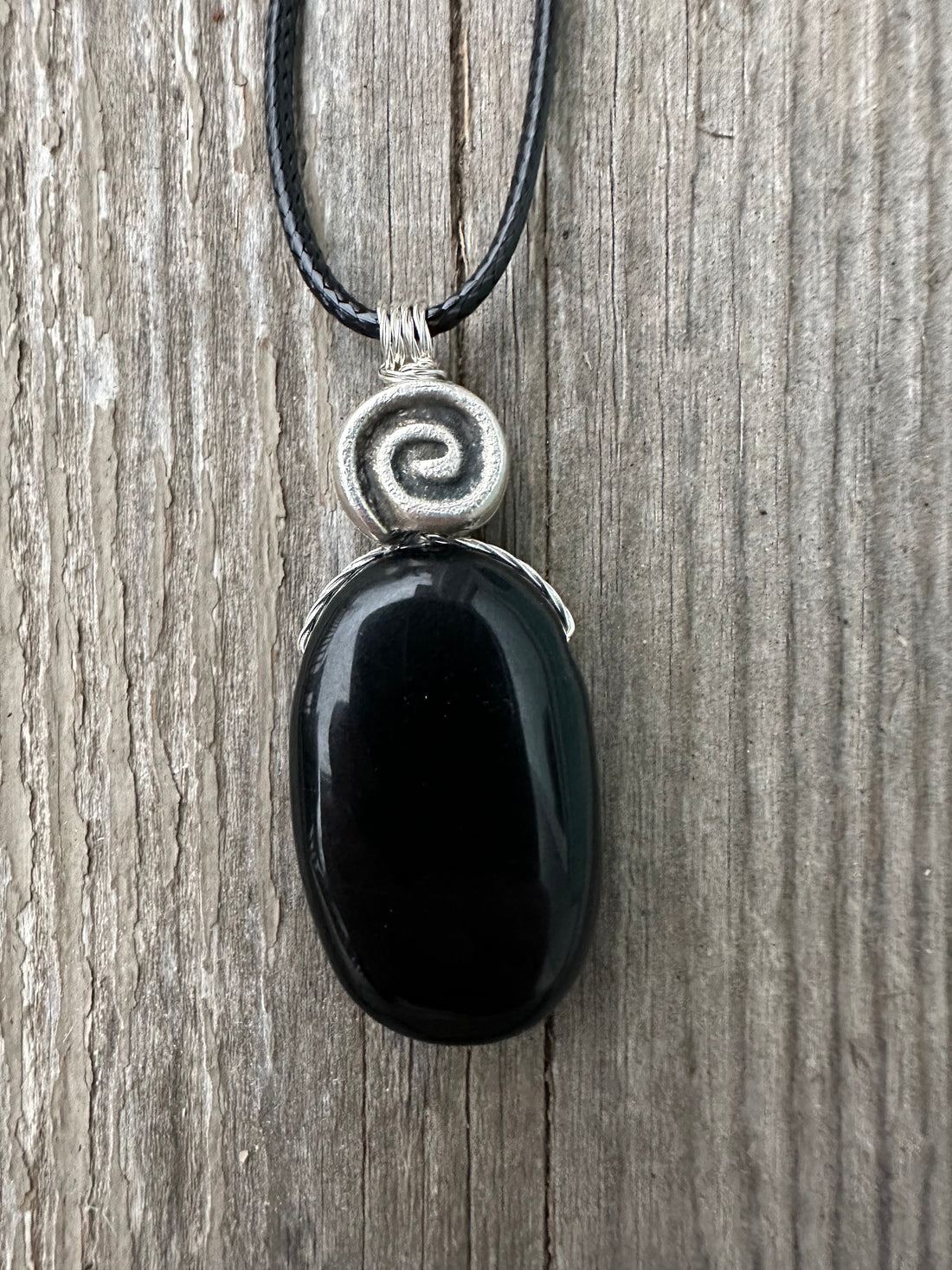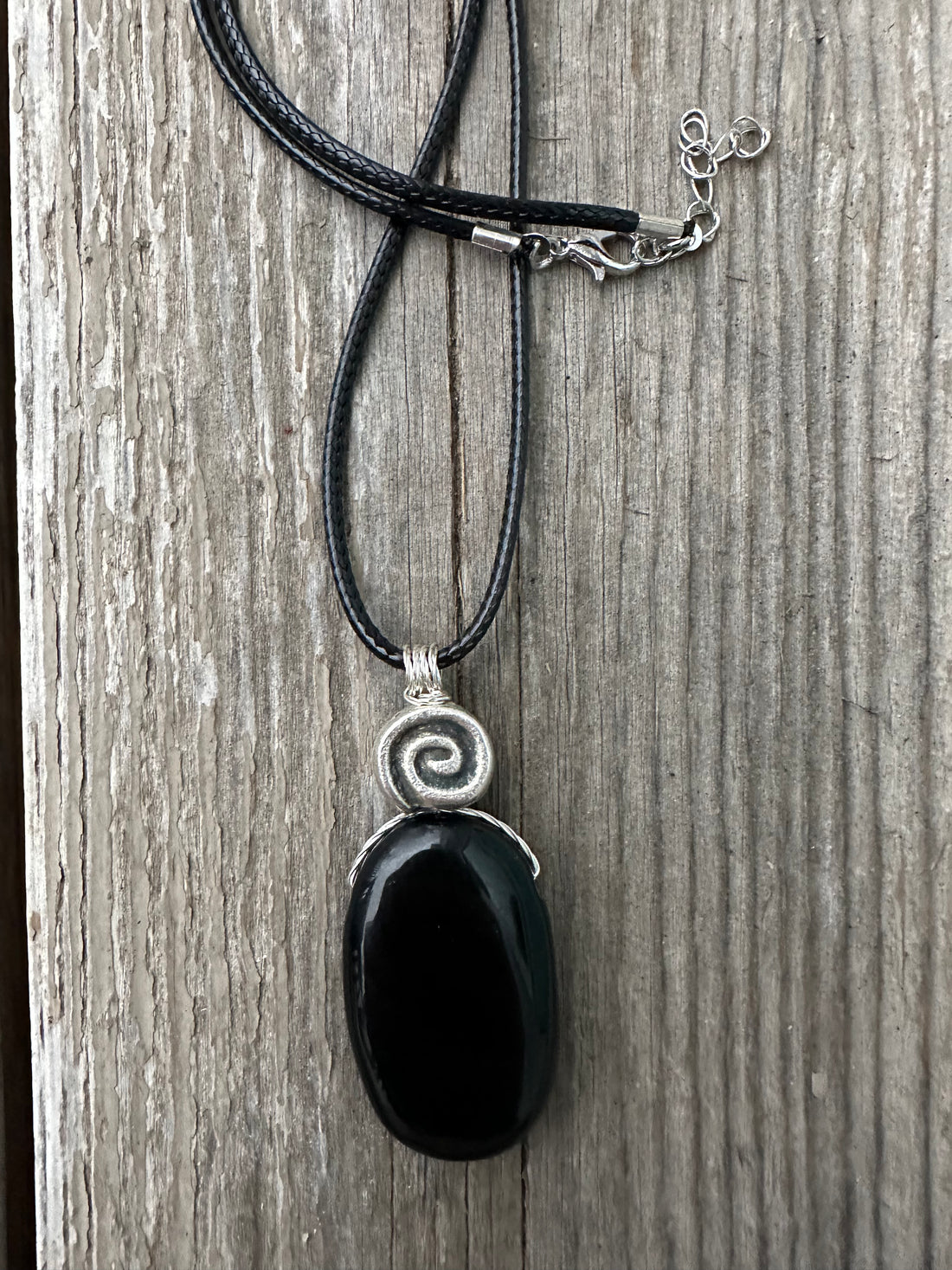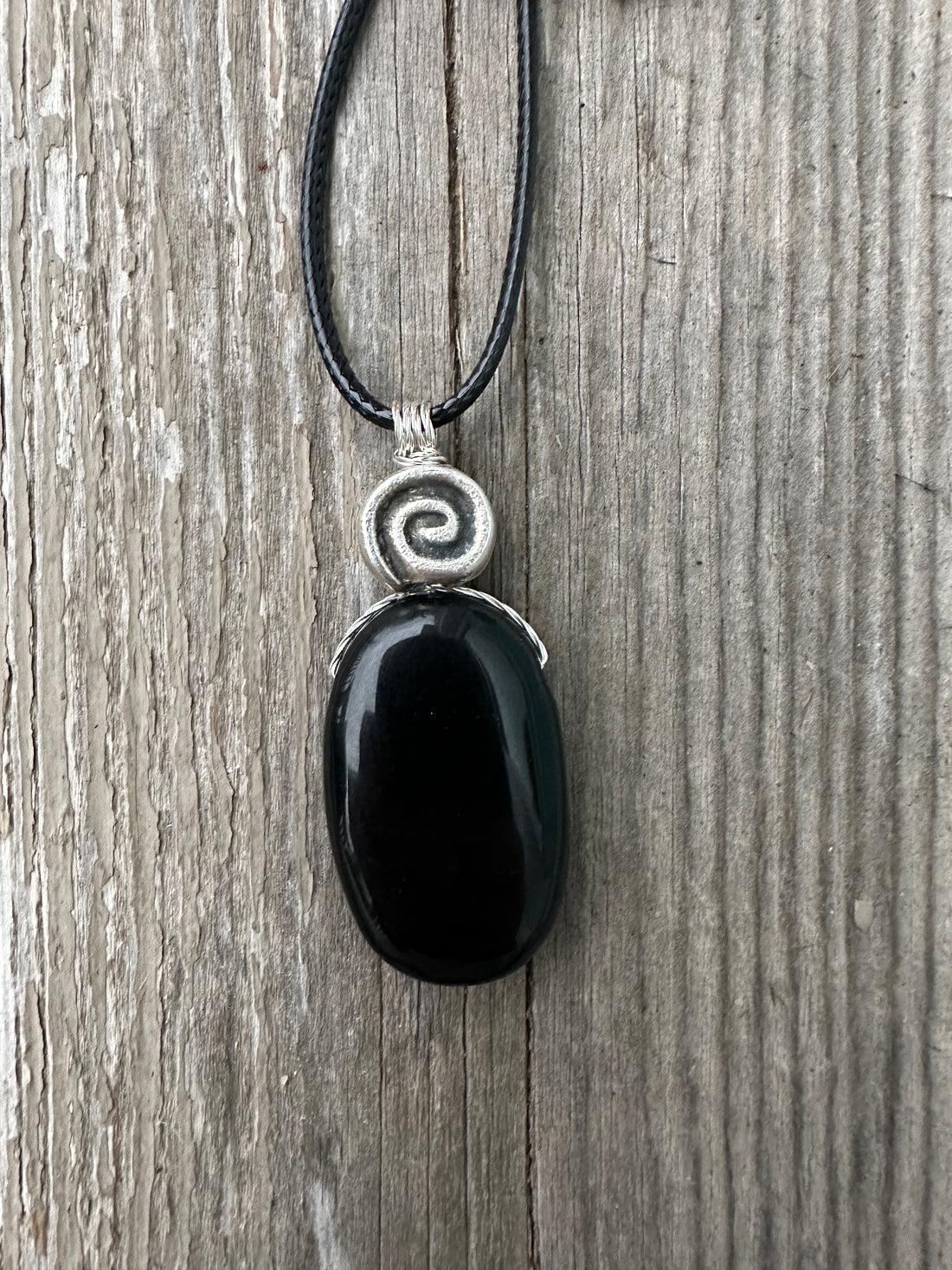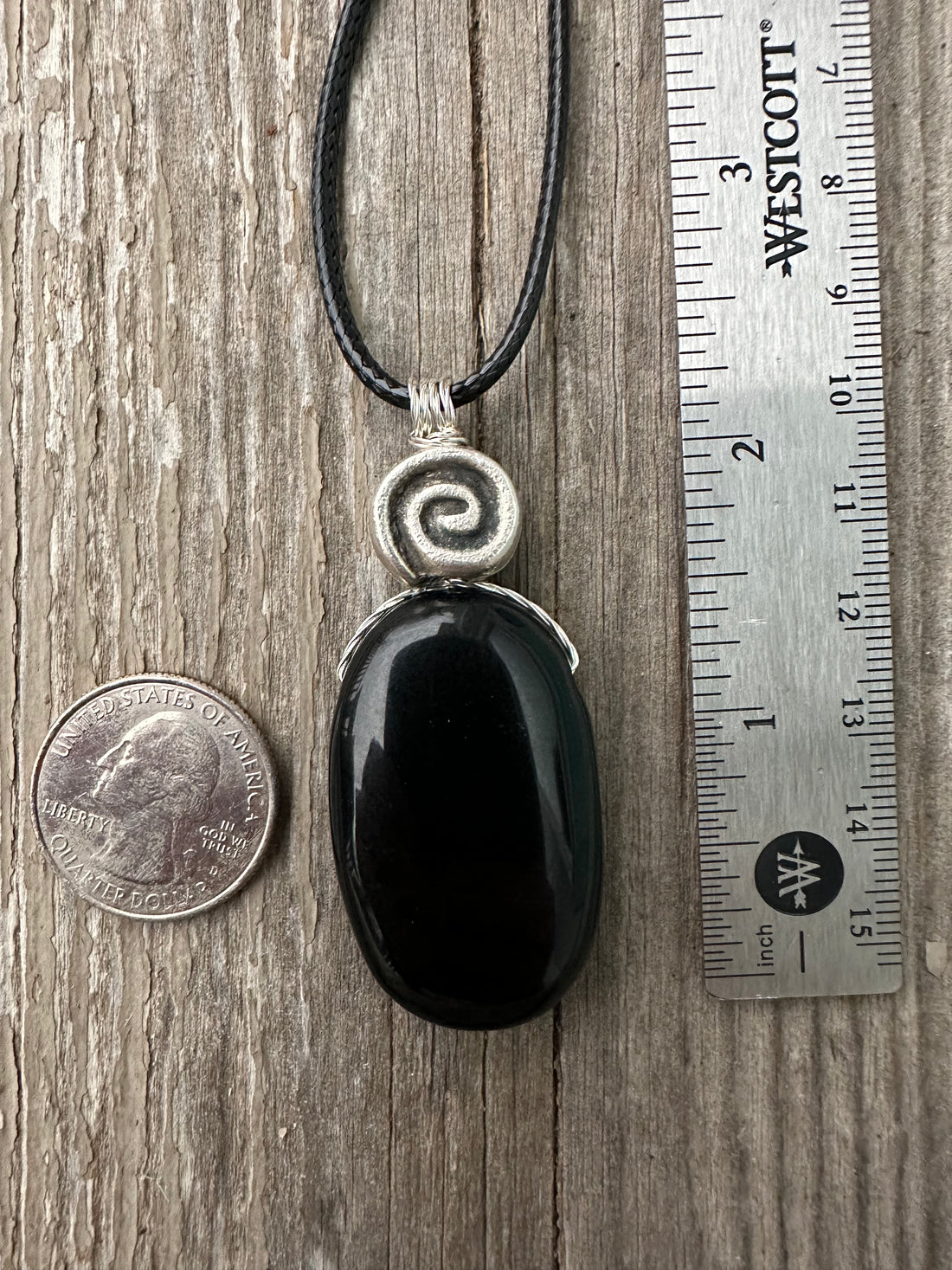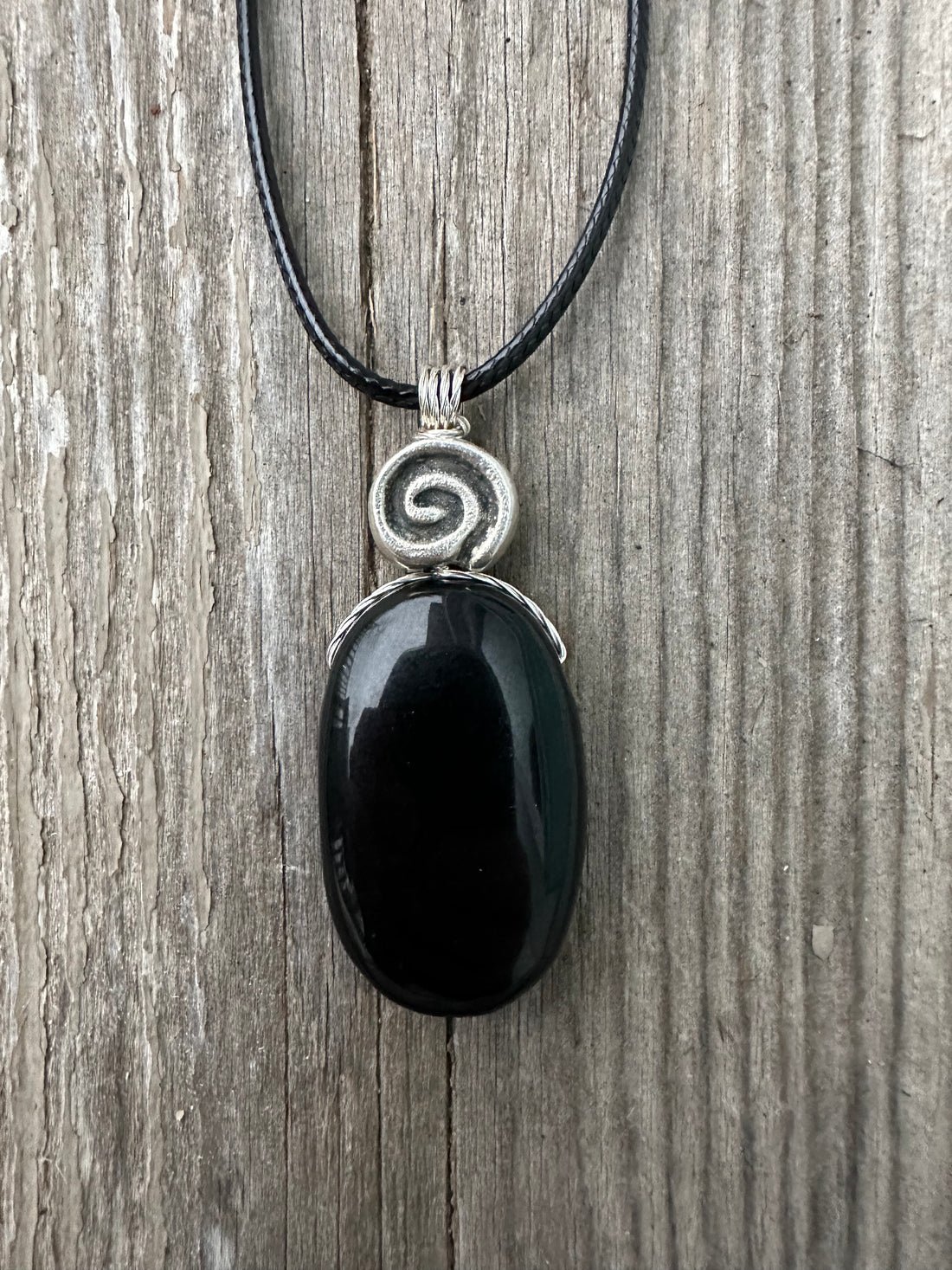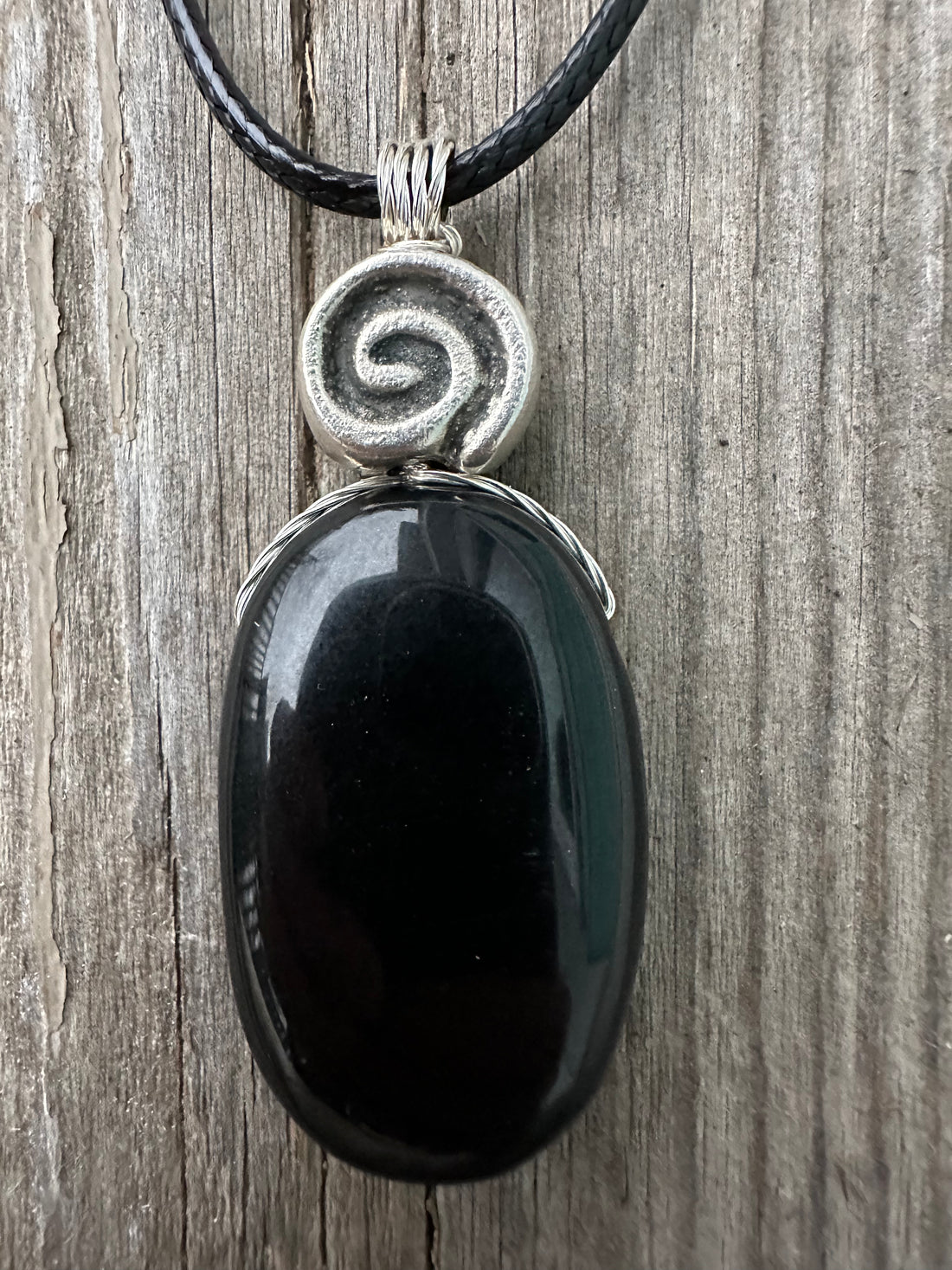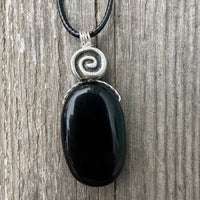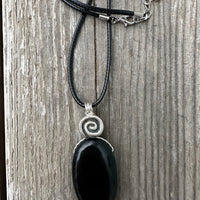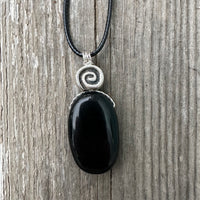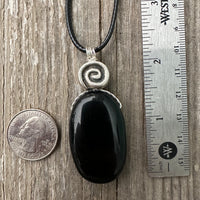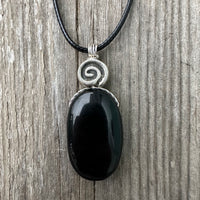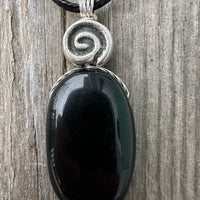 Basalt Thought to Inspire Courage, Strength and Creativity.
Basalt is the most abundant stone on earth. Over 90% of all volcanic rock is basalt. I was thrilled when I found this stone for jewelry. So many great gems are formed in basalt (amethyst, calcite, garnet, zircon and garnet to name a few). Basalt was also used in many ancient structures. Some of the pyramids have basalt floors and it was even used for statues. Nan Madol, Umm al-Jimal were constructed of basalt. Basalt is thought to inspire courage, strength and creativity. It is thought to increase energy. It is also thought to clear negativity. This stone is said to possess the element of fire. 
18 inch black braided cable, gift box and description card included. 


Swirl signifies consciousness and is made of pewter. 
I want you to have the best experience possible. I provide description cards that are based on folklore and not a guarantee of outcome. Stones are not meant to replace medical treatment.  
Please seek medical advice from a professional should you need help.
My website is powered by Shopify. You can pay through my website with Shopify, Shop pay, Apple Pay or PayPal. No matter how you pay, your payment is processed by that vendor. Your payment is secure.