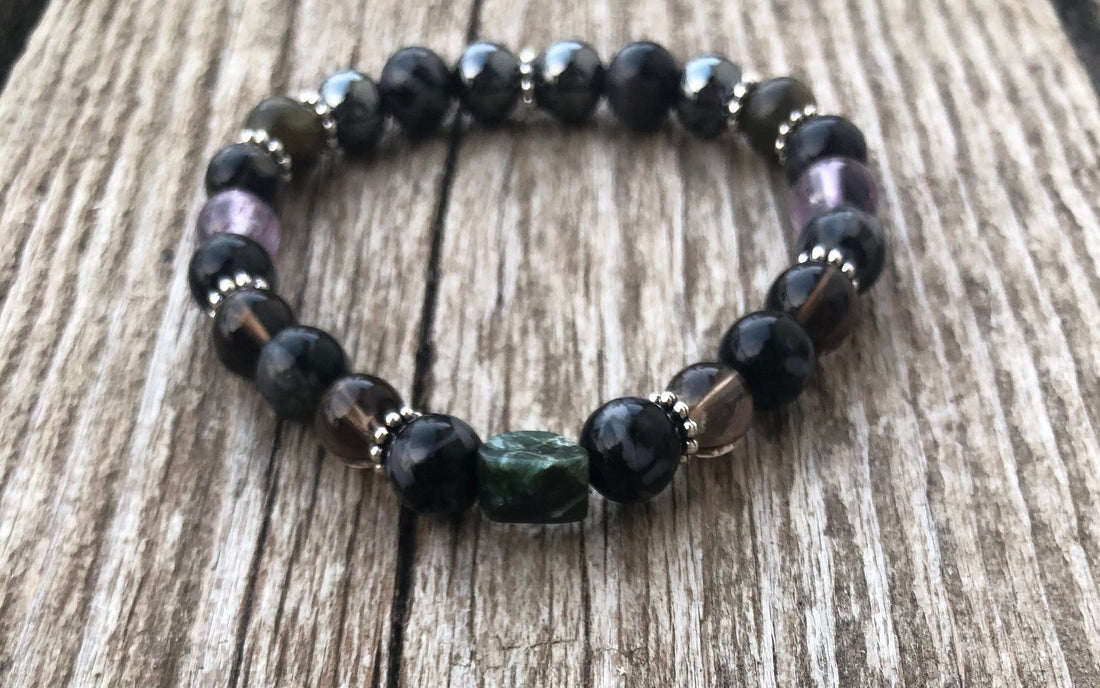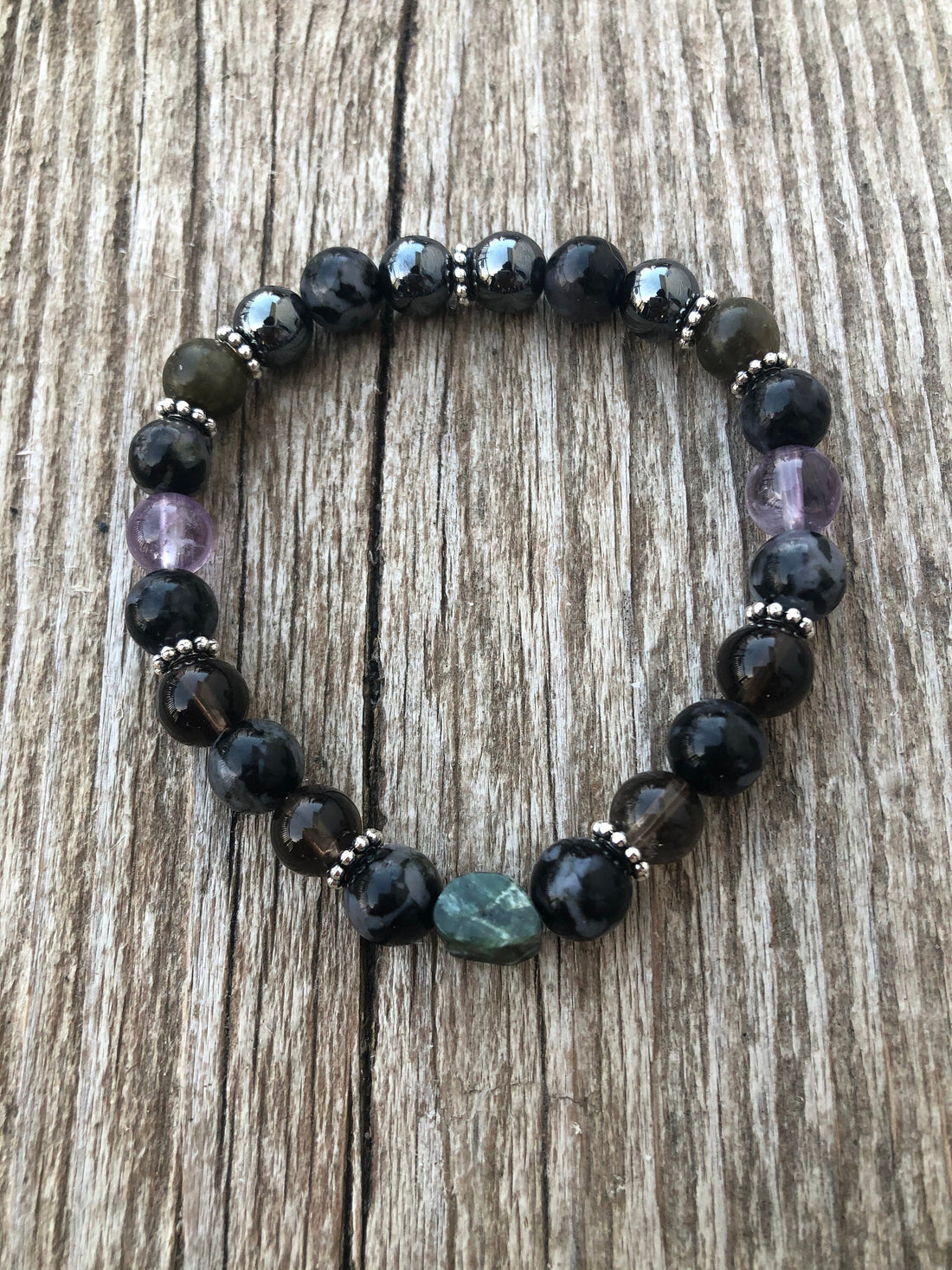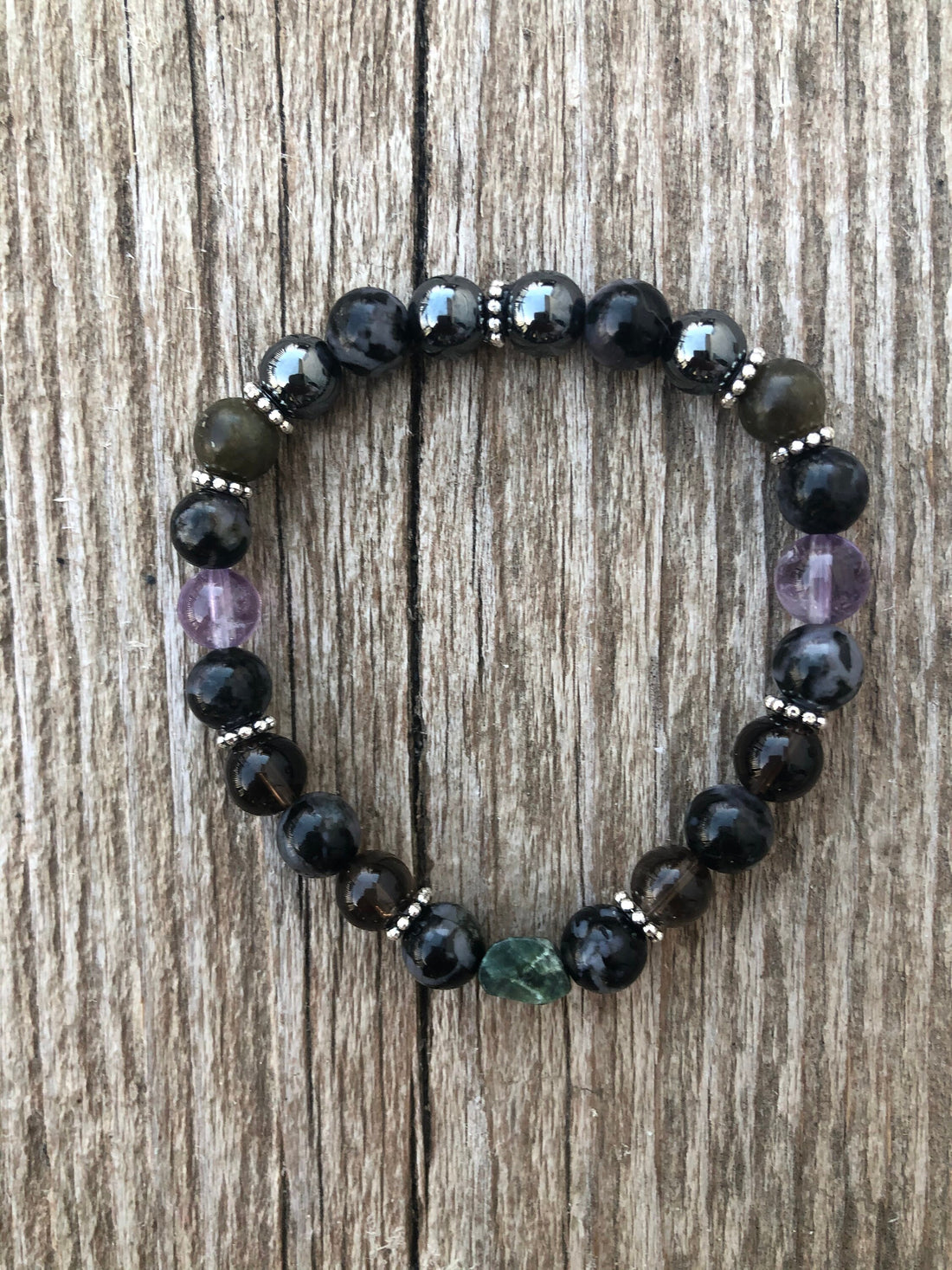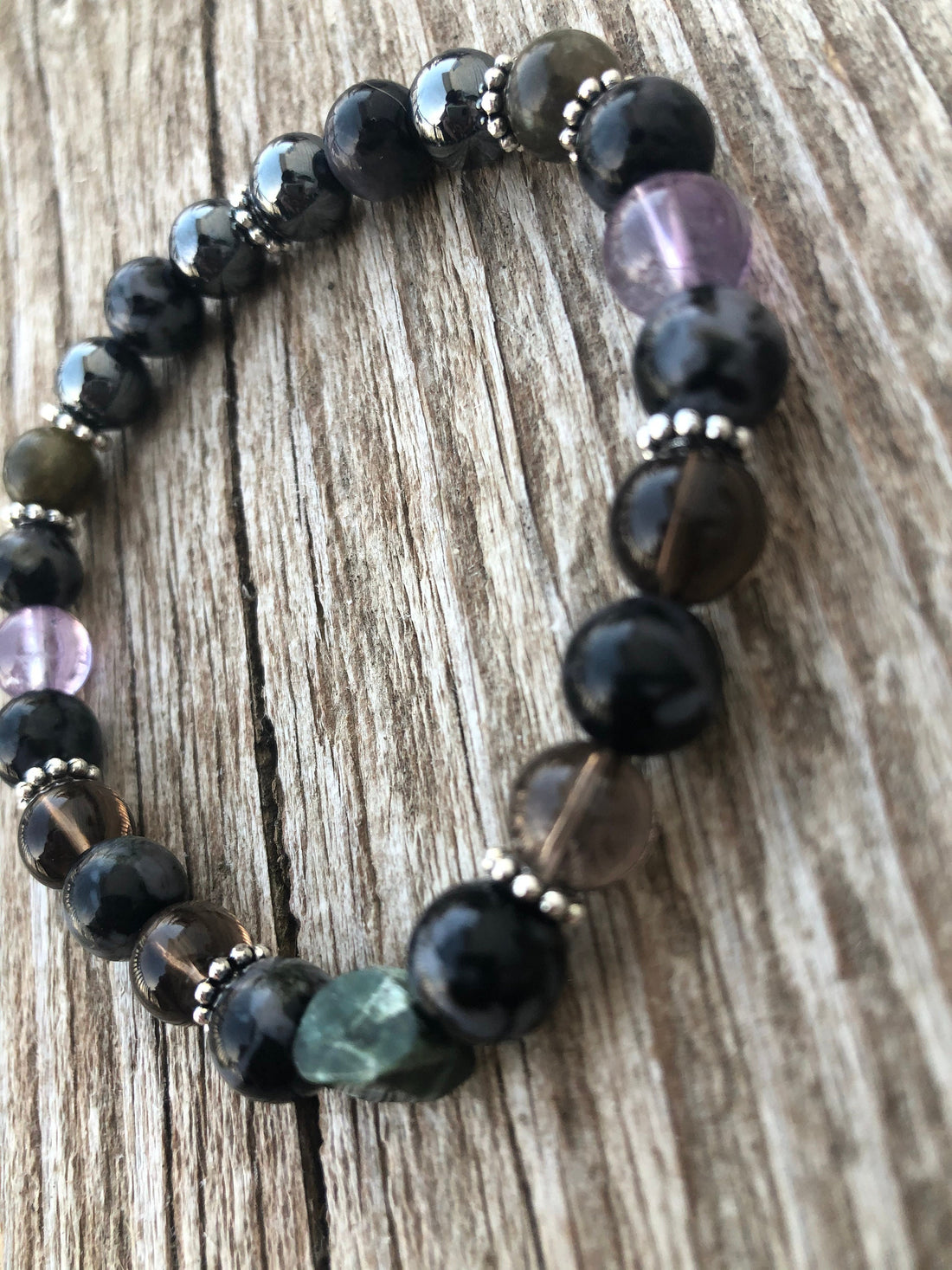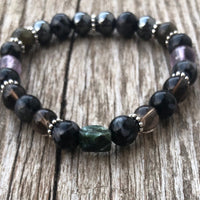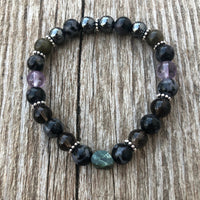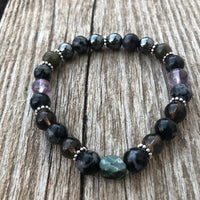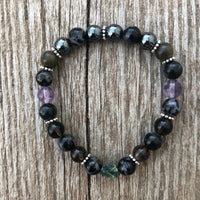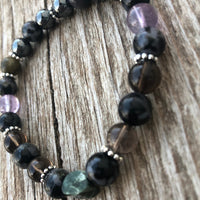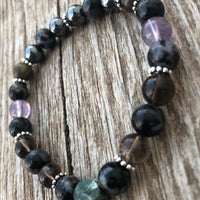 Bracelet for Awakening This bracelet starts out with Seraphinite (green). Seraphinite is thought to open all chakras and may cleanse the aura which may help release negativity and start life anew. It is said to connect to the angelic realm. Indigo gabbro (the same chemical make up as Mystic Merlinite but not found at the trademarked mine) works to awaken you in every aspect. It is also a great stone for shadow work (an integration of the unconscious with the conscious). Smoky quartz to provide protection from negative energies, release fear and bring the calm needed to access higher realms. Amethyst to bring tranquility, rid negativity, and bring spiritual growth. Labradorite will support you as you accept this new beginning. It is called the stone of transformation. It will protect you, help regain lost energy and raise consciousness. Hematite for grounding, balance of the mind, body and soul and will boost your self esteem as you move into this new way of life! If you do not see the size you need, please pick 6 inches and send me a message with the size needed. Bracelet includes gift bag. It is cleared, charged and programmed before shipping. It is ready to be worn.
I want you to have the best experience possible. I provide description cards that are based on folklore and not a guarantee of outcome. Stones are not meant to replace medical treatment.  
Please seek medical advice from a professional should you need help.
My website is powered by Shopify. You can pay through my website with Shopify, Shop pay, Apple Pay or PayPal. No matter how you pay, your payment is processed by that vendor. Your payment is secure.