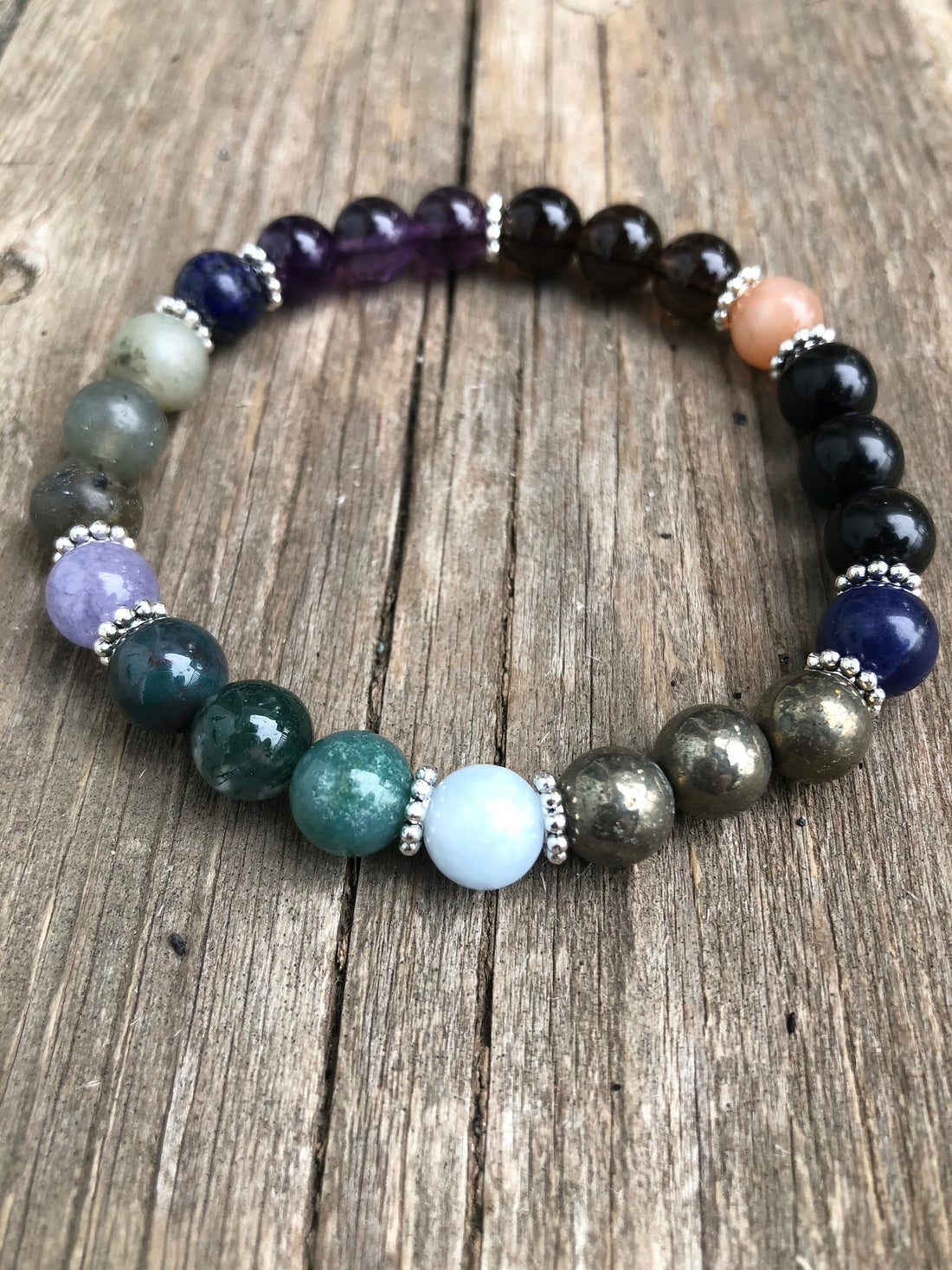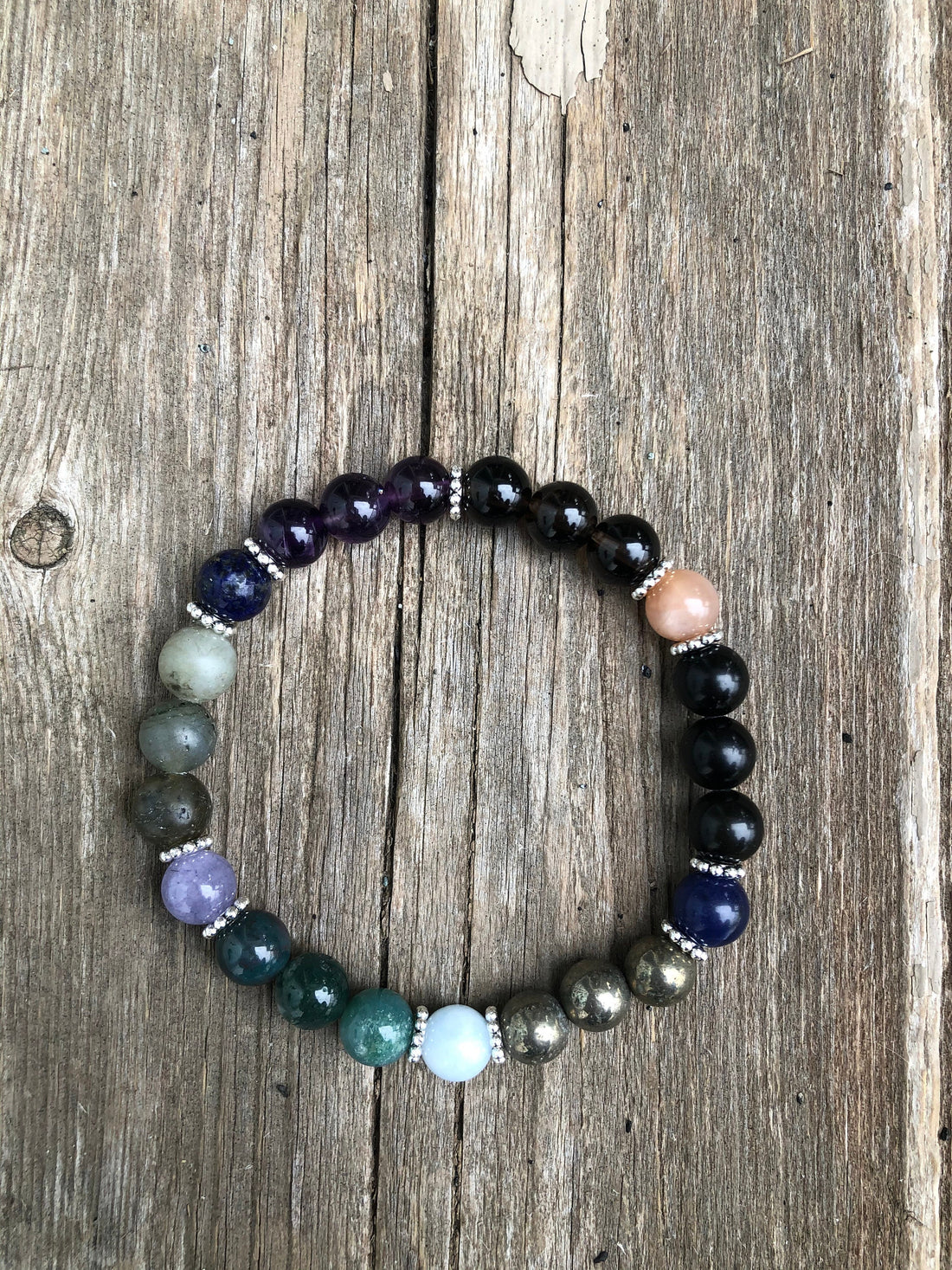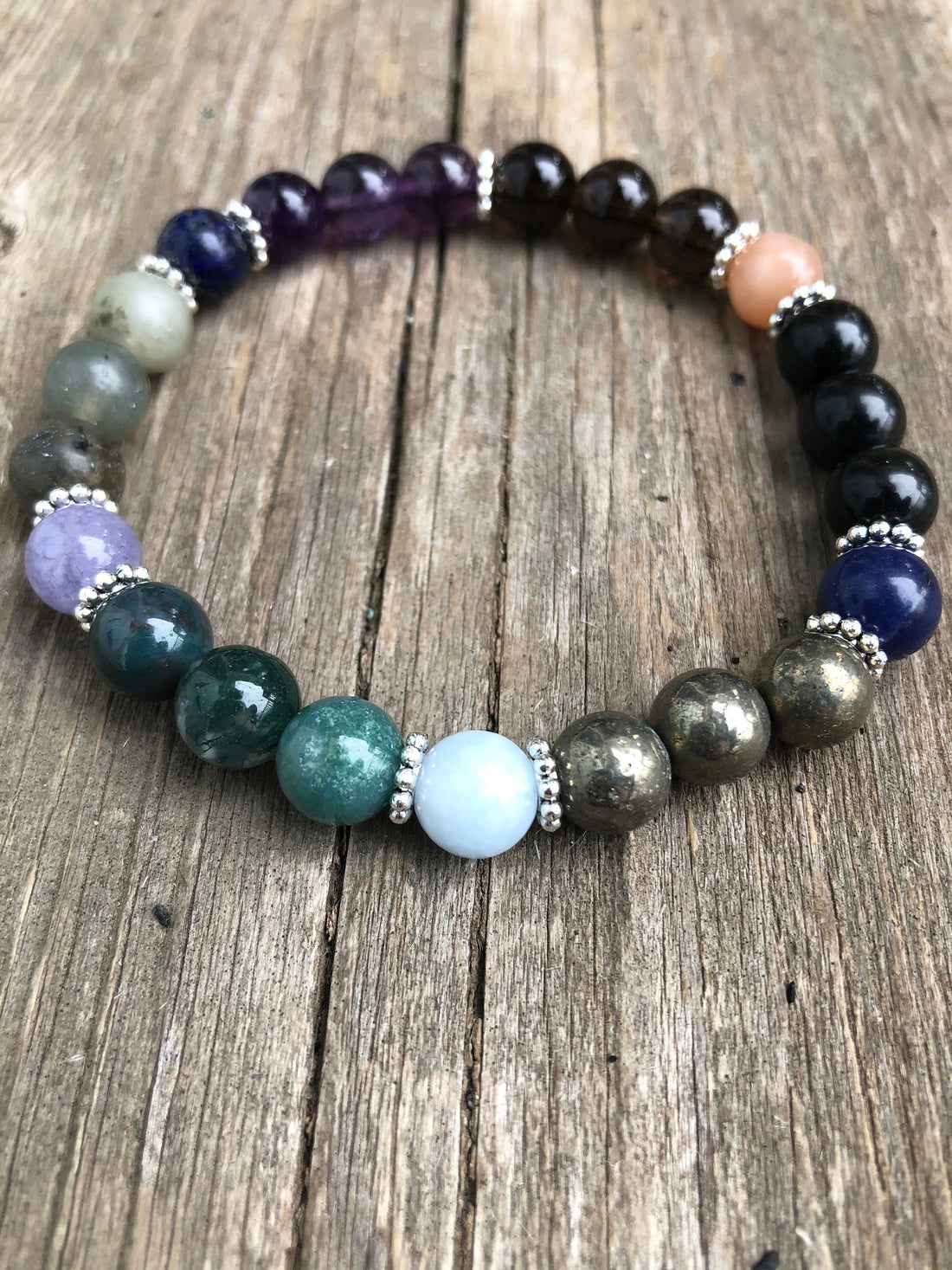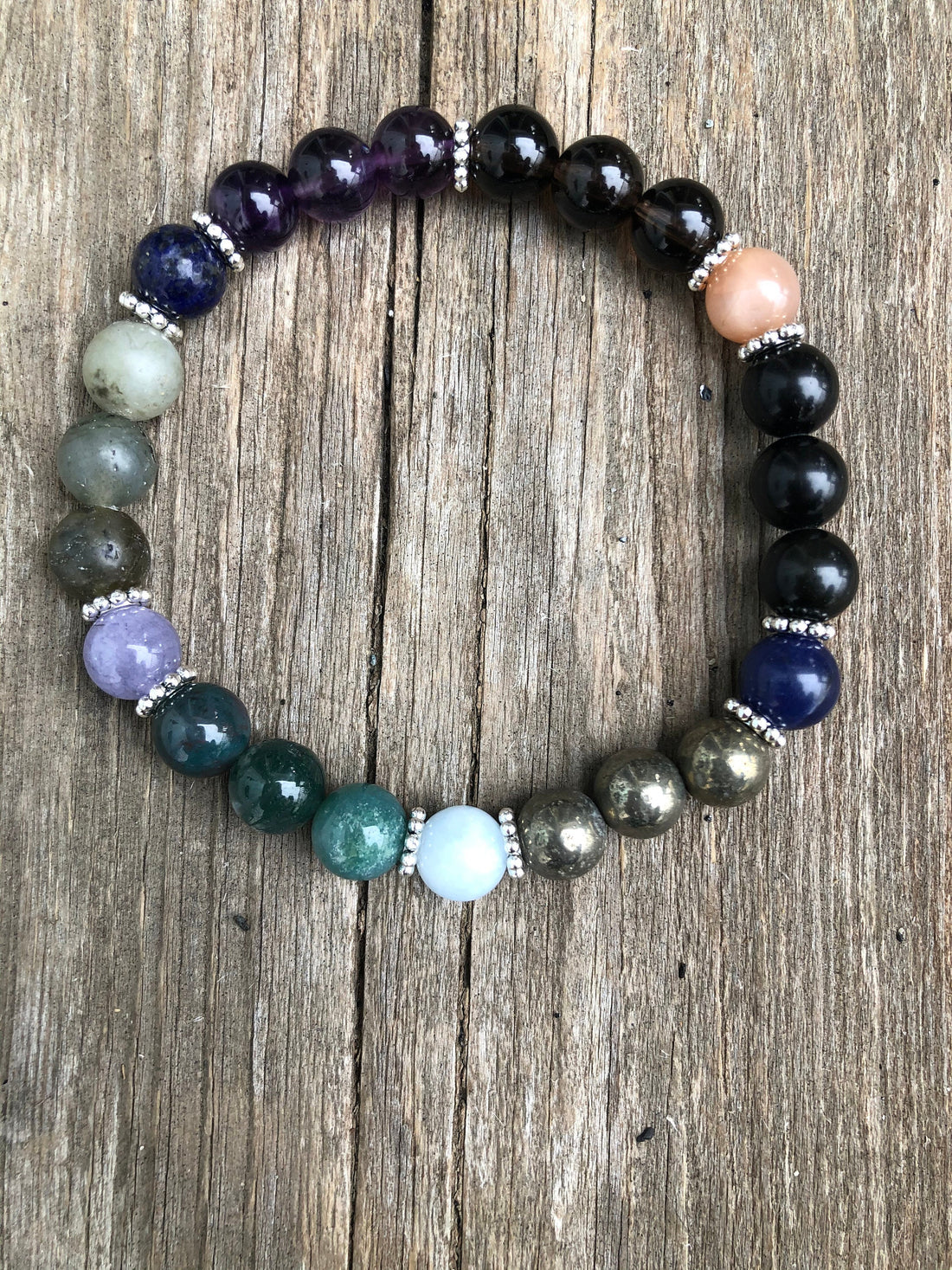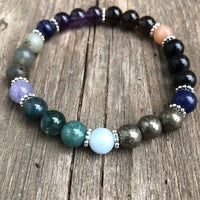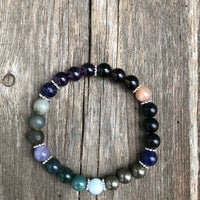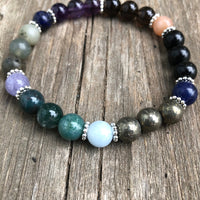 Bracelet for Intuition: Black obsidian is the cleanser of psychic smog. It is also a shielding stone that can give the gift of prophecy. Moonstone for balance. It will also help you trust your intuition. Smoky quartz provides spiritual nutrition and keeps you vibrating at your full potential. Amethyst for protection and to activate the crown chakra to open up intuition. Lapis Lazuli expands awareness, conscious attunement so you can tap into your personal power. Labradorite is said to open all 7 chakras which may awaken your intuitive sense and psychic powers. Angelite opens your psychic channeling and provides a connection to your angels/spirit guides. Moss Agate balances the hemispheres of the brain to bring courage, inner wisdom which helps with confidence and intuition. Aquamarine to quiet the mind to help you develop intuition and also allows your inner truth to be revealed. Pyrite to pull the high frequencies. It is also very protective. Dumortierite to enhance psychic gifts. It also helps to decipher information received correctly. Comes with description card and gift bag. Jewelry comes cleared, charged and programmed (blessed). It is ready to be worn.
I want you to have the best experience possible. I provide description cards that are based on folklore and not a guarantee of outcome. Stones are not meant to replace medical treatment.  
Please seek medical advice from a professional should you need help.
My website is powered by Shopify. You can pay through my website with Shopify, Shop pay, Apple Pay or PayPal. No matter how you pay, your payment is processed by that vendor. Your payment is secure.