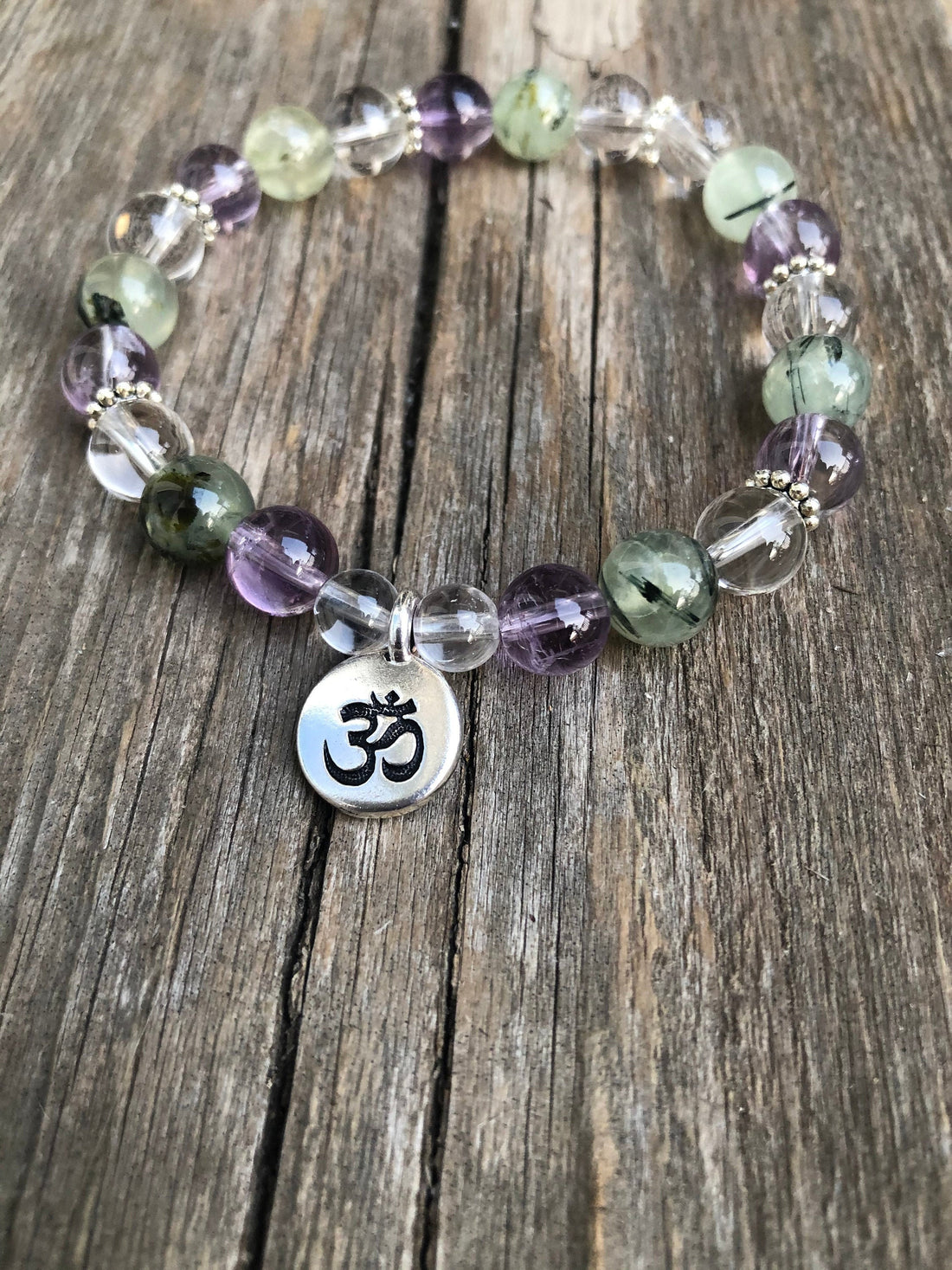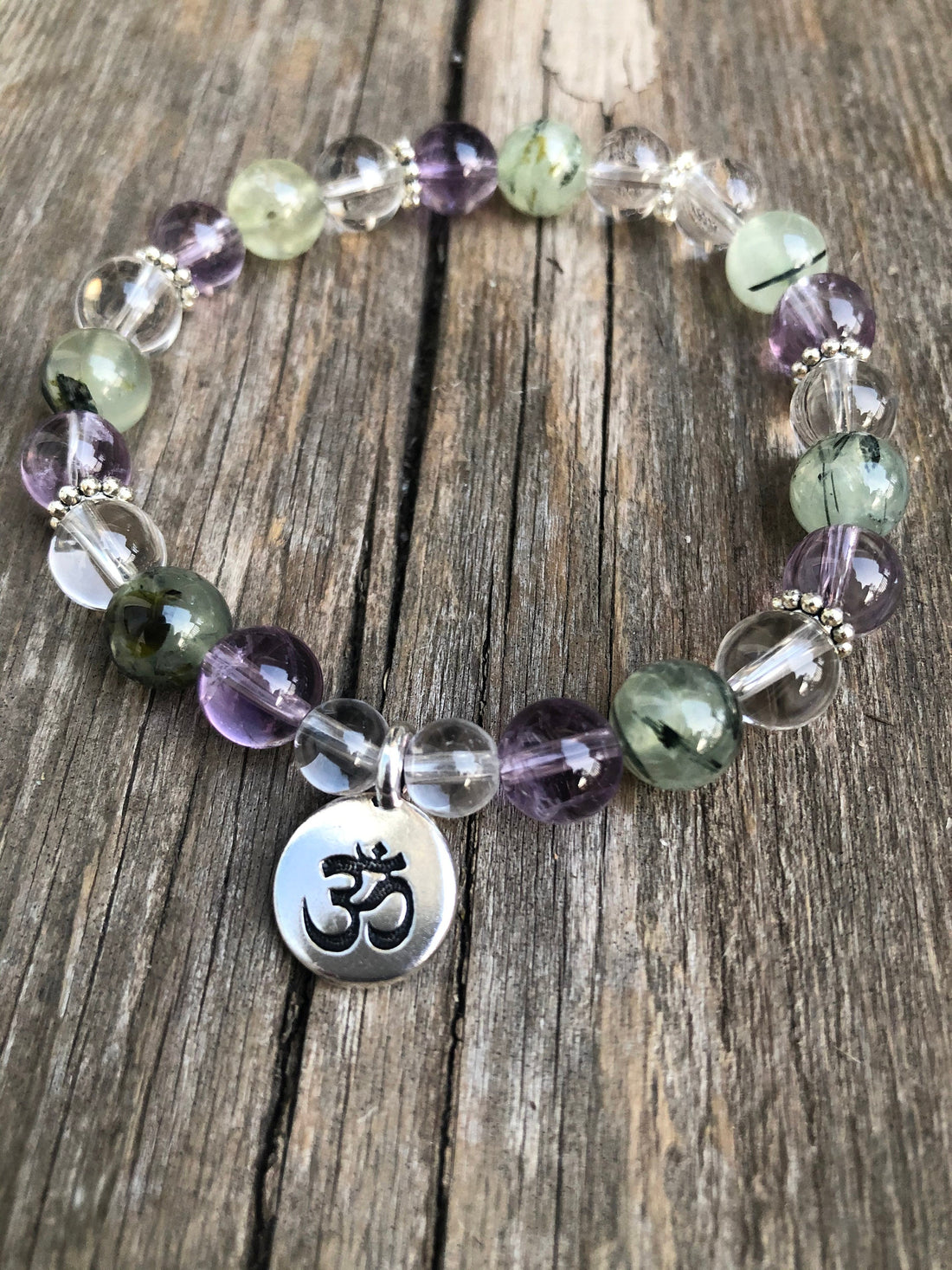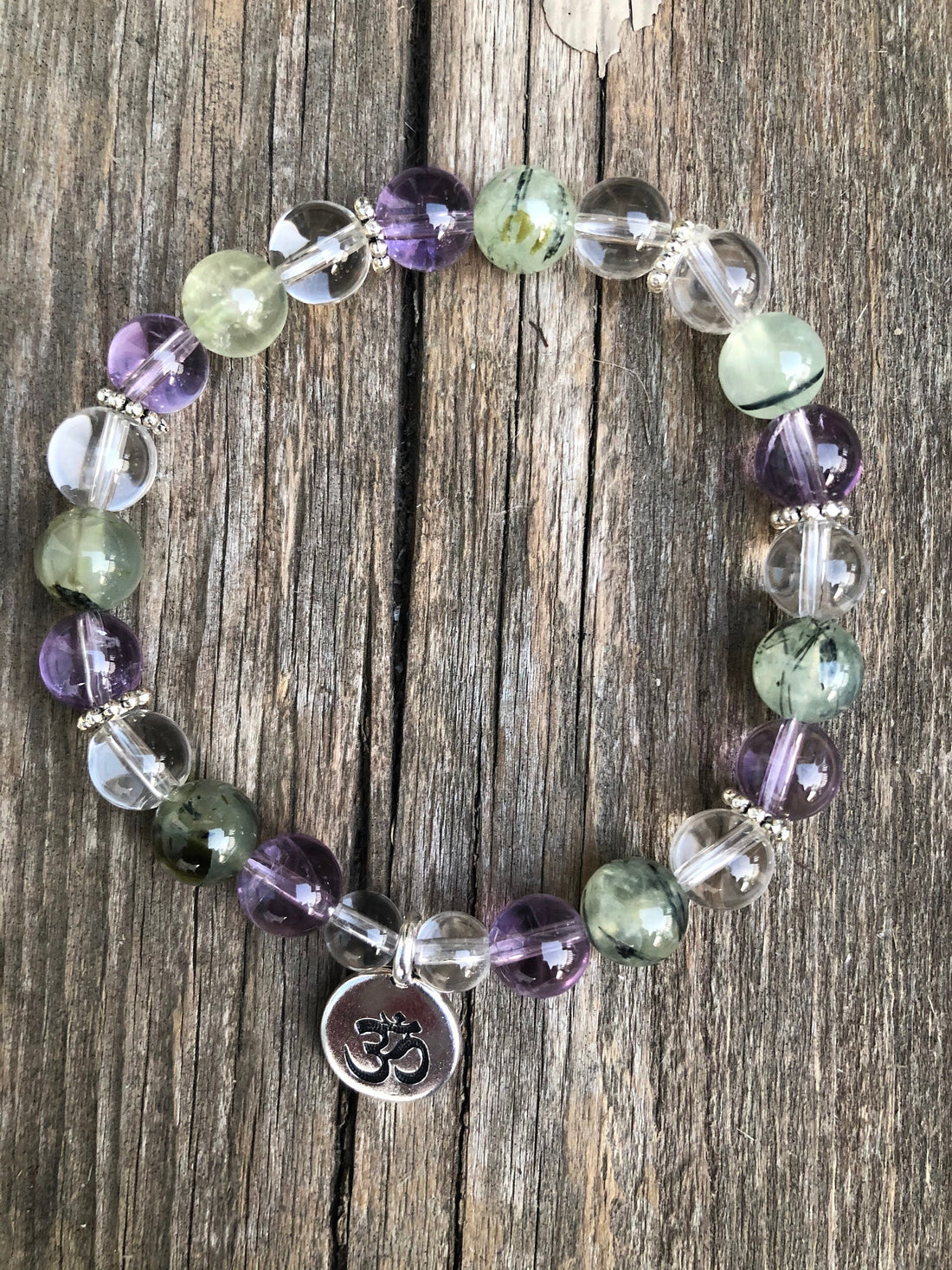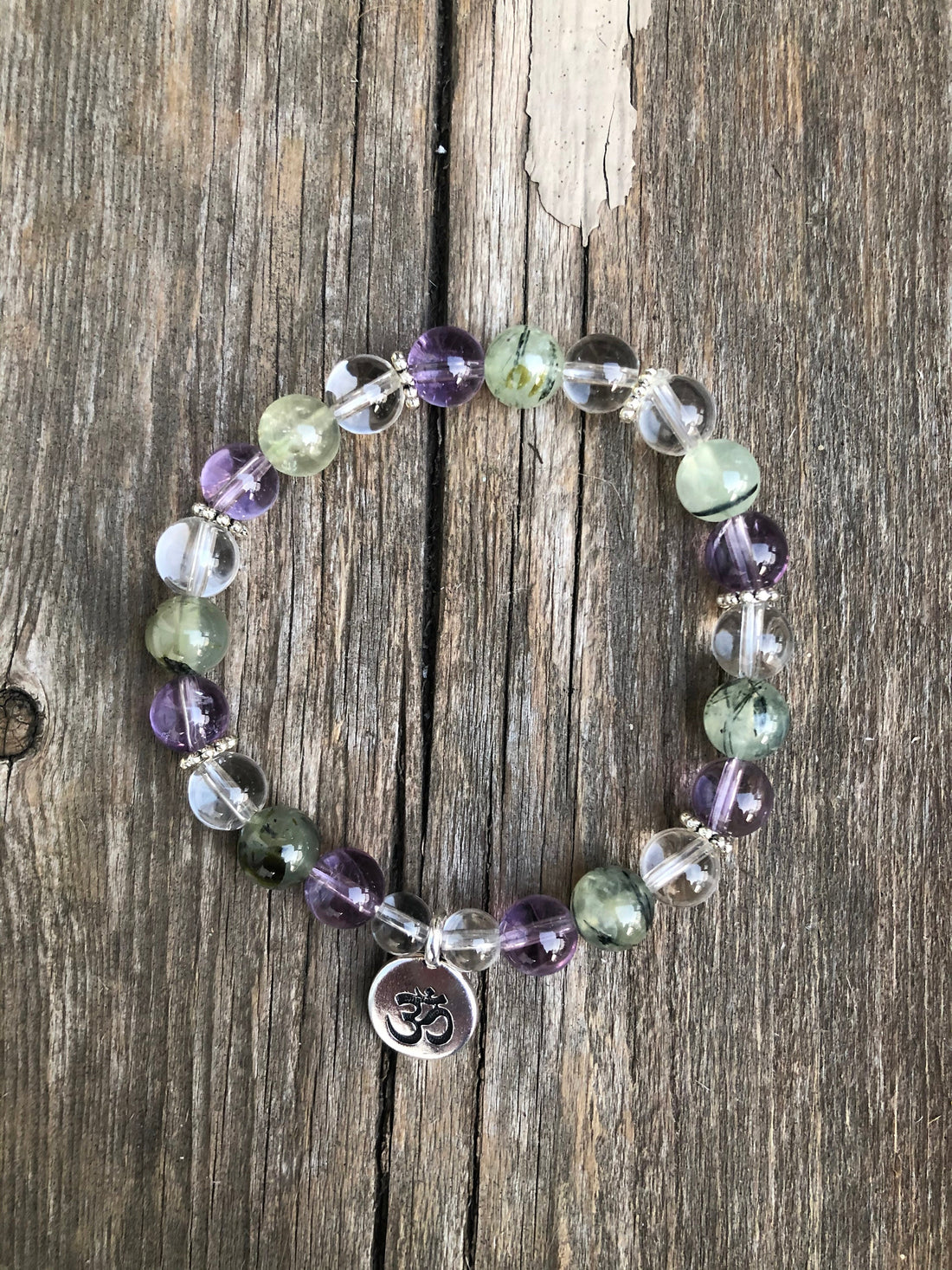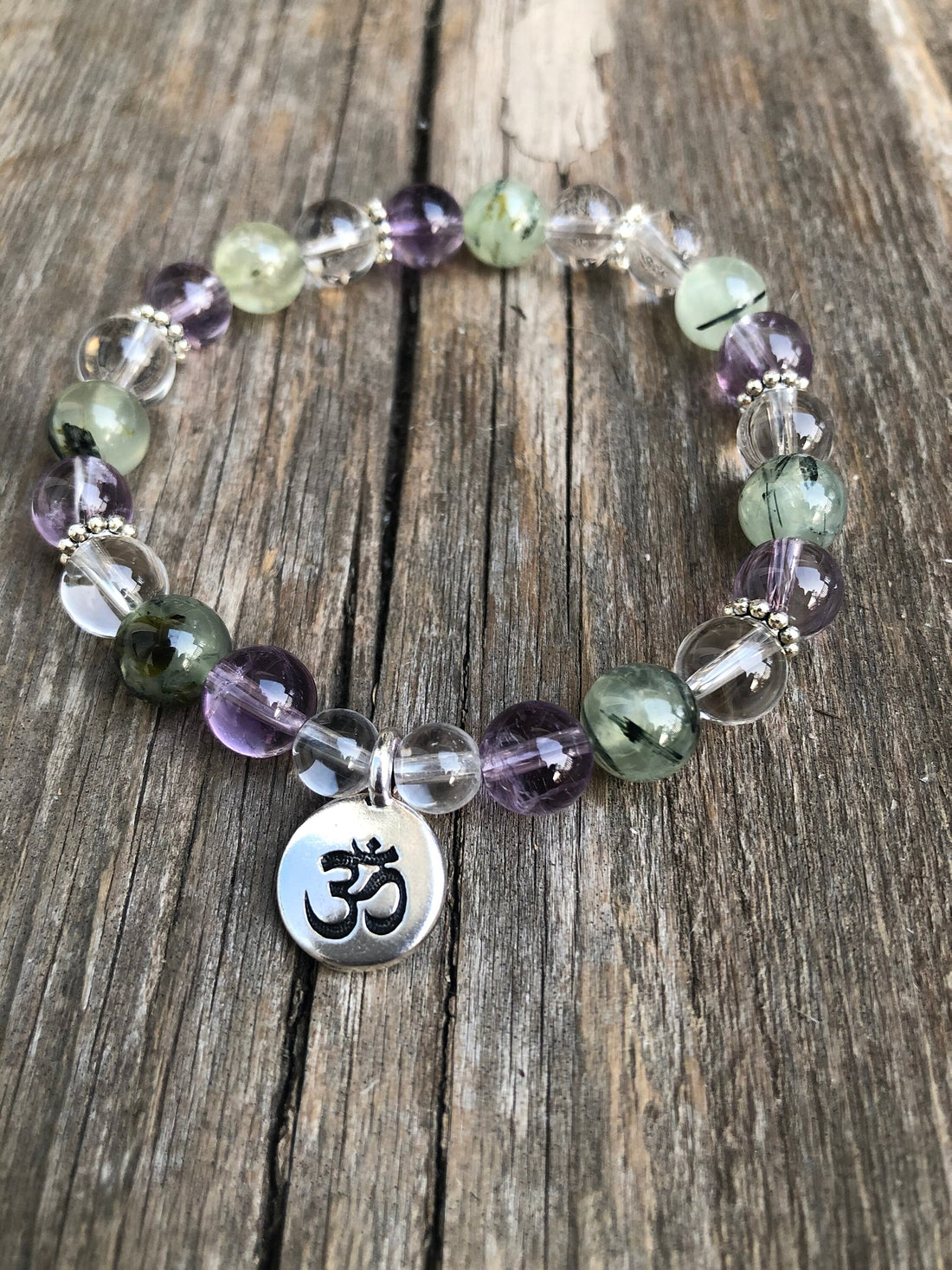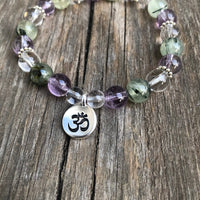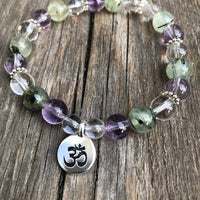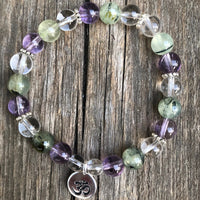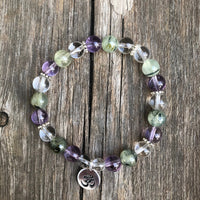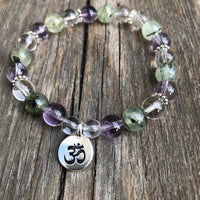 Bracelet for Intuition with Prehnite, Amethyst and Quartz
Prehnite was used in ancient times for divination because it was believed to help connect and communicate with the spiritual world. It was also used by healers as it was thought to enhance  visualization, meditation and unconditional love. It is believed to connect to the heart and crown chakras which could help the heart and mind to work together! Prehnite is thought to be connected to archangel Raphael. It may inspire a deep, inner knowing and spiritual growth. 
It is paired with clear quartz and amethyst to enhance healing, spiritual connection and Psychic powers. Please message me if your size needed is not listed. Gift bag and description card included.
I want you to have the best experience possible. I provide description cards that are based on folklore and not a guarantee of outcome. Stones are not meant to replace medical treatment.  
Please seek medical advice from a professional should you need help.
My website is powered by Shopify. You can pay through my website with Shopify, Shop pay, Apple Pay or PayPal. No matter how you pay, your payment is processed by that vendor. Your payment is secure.