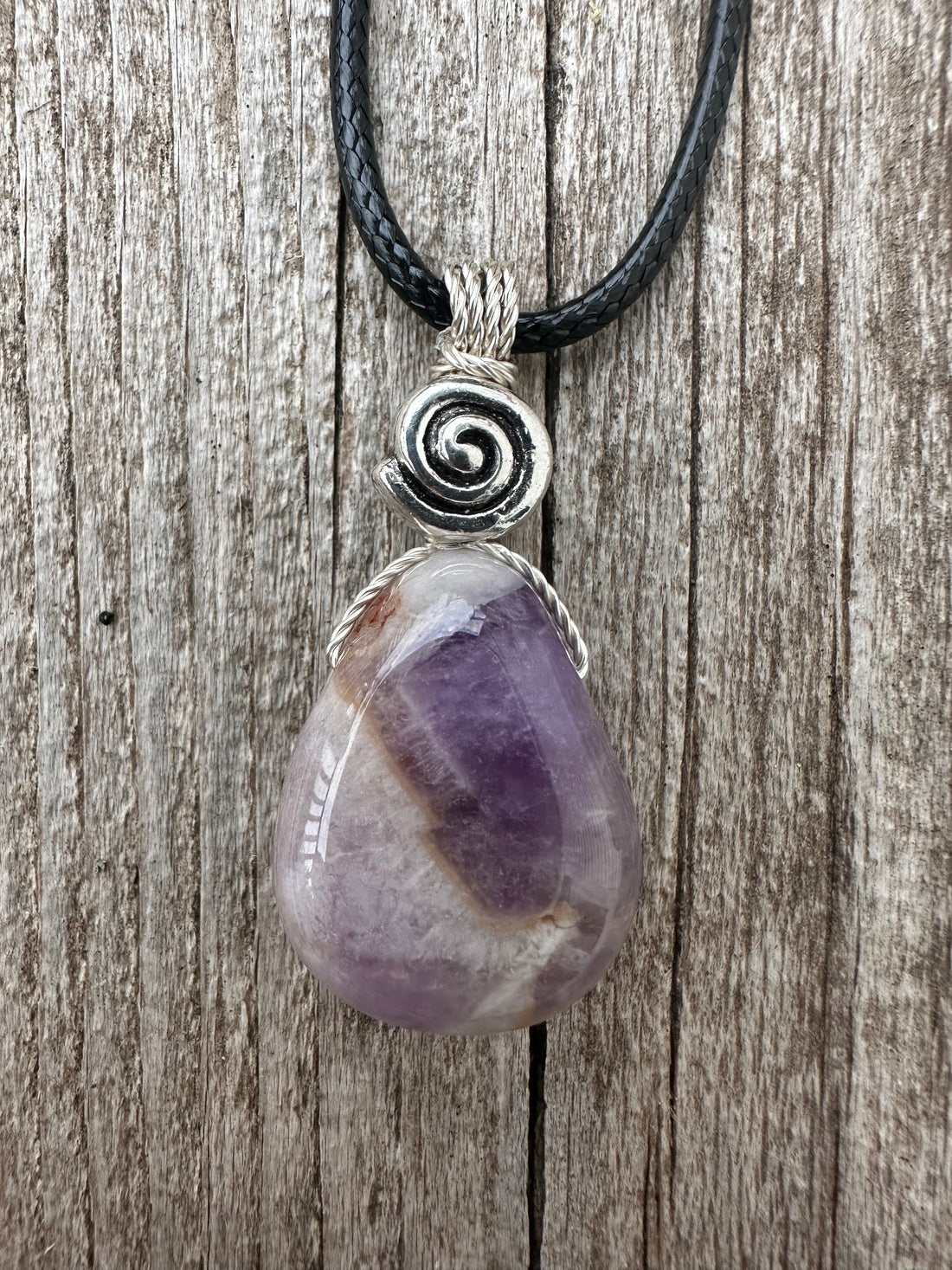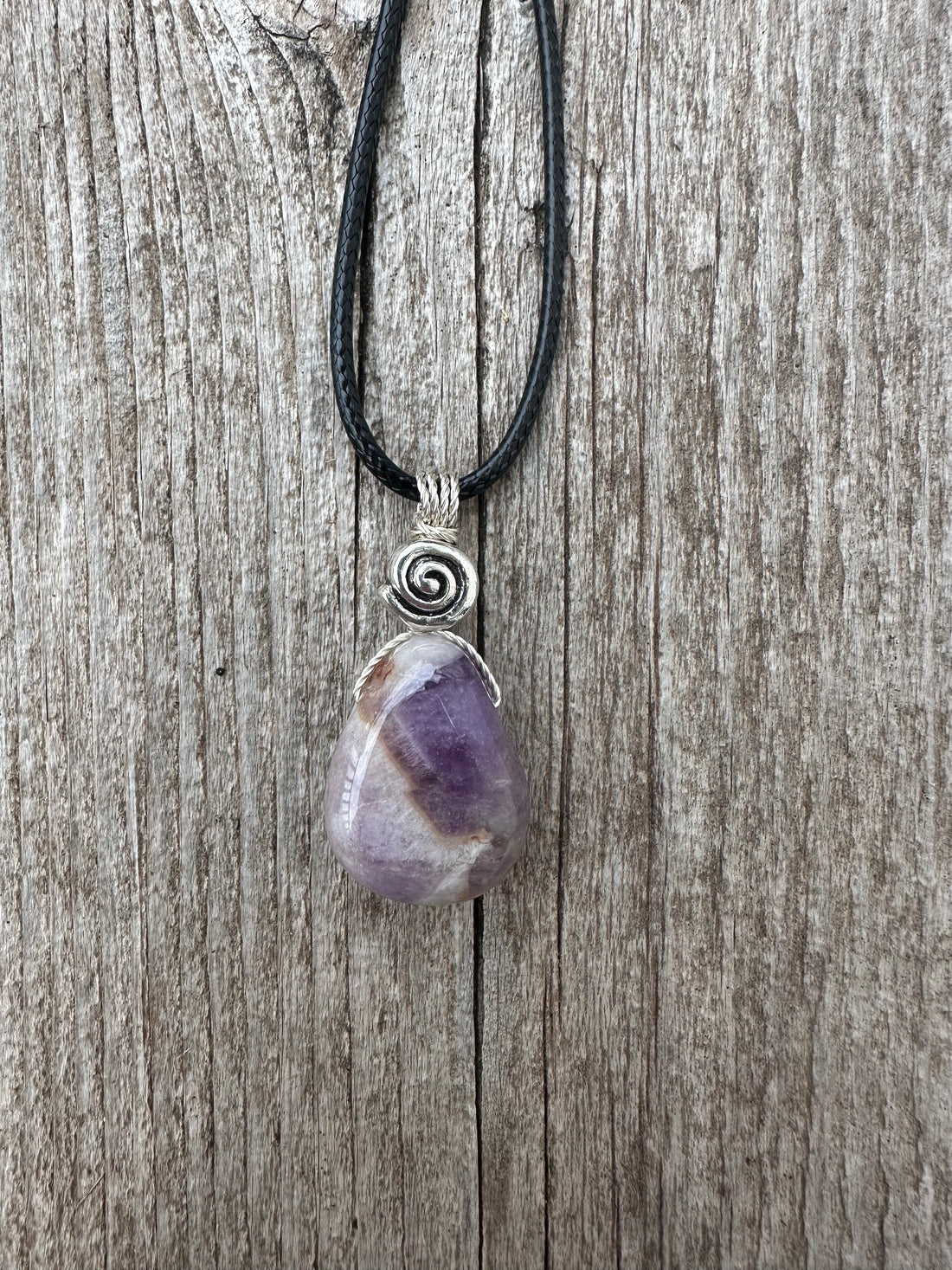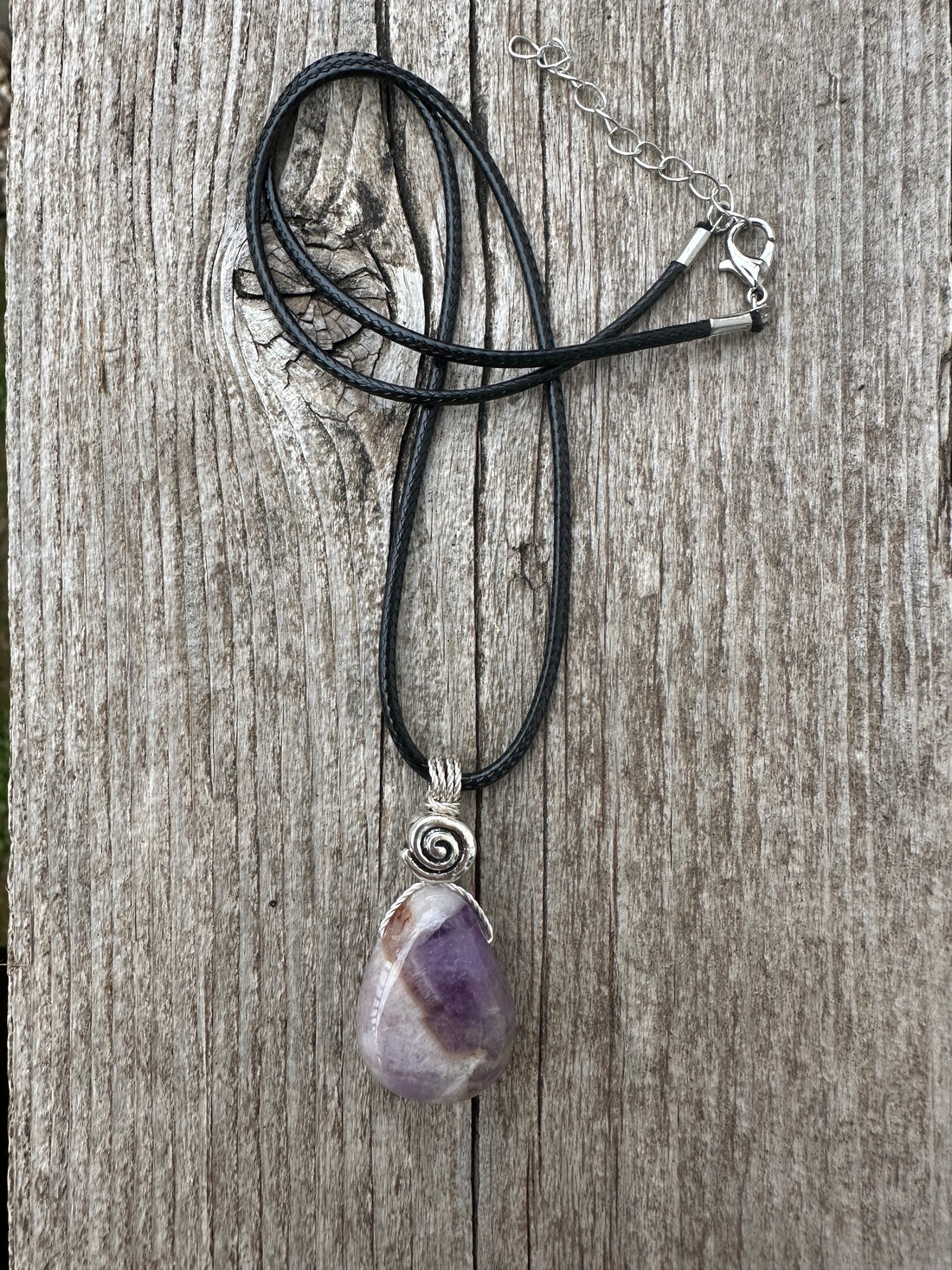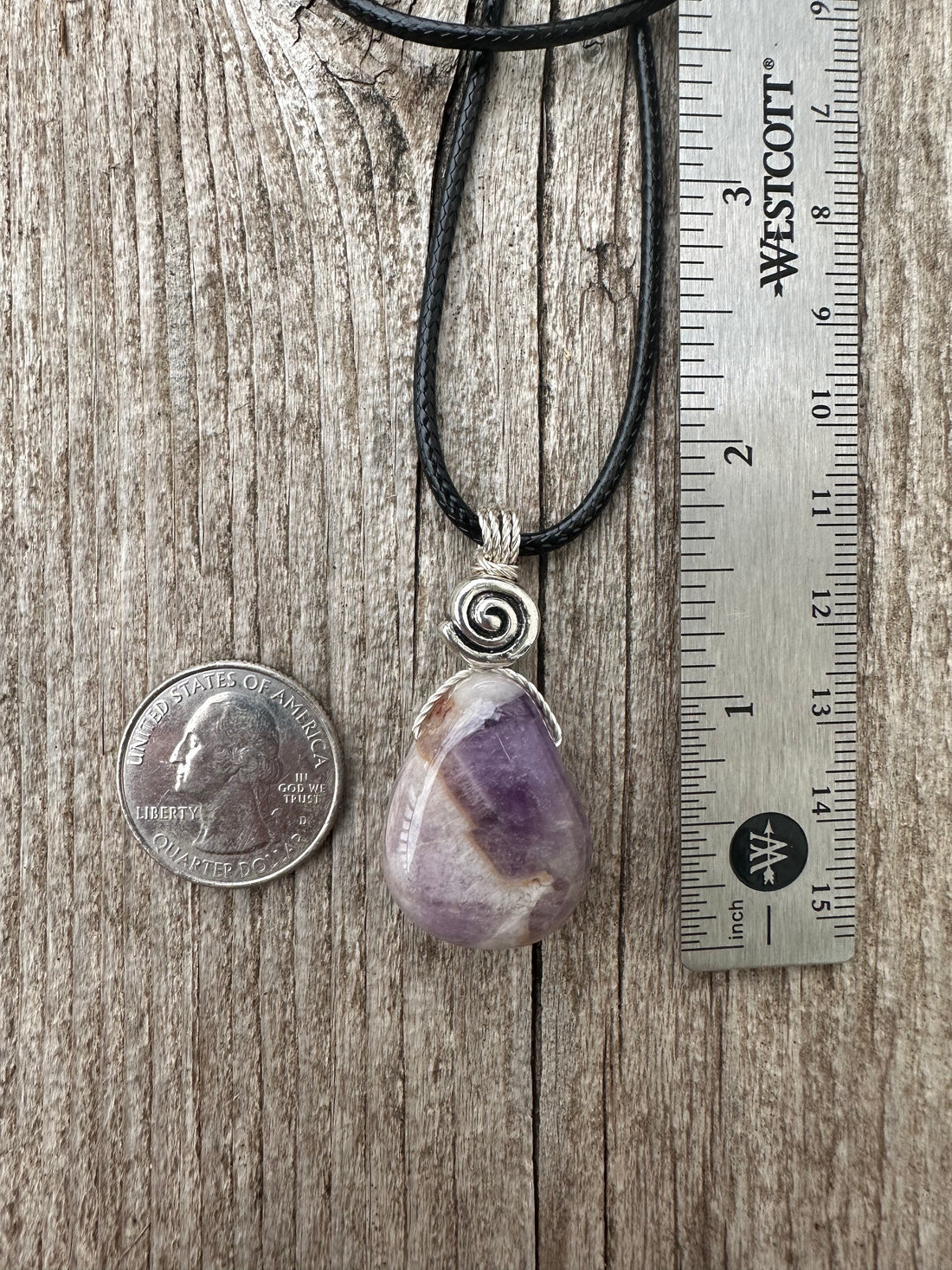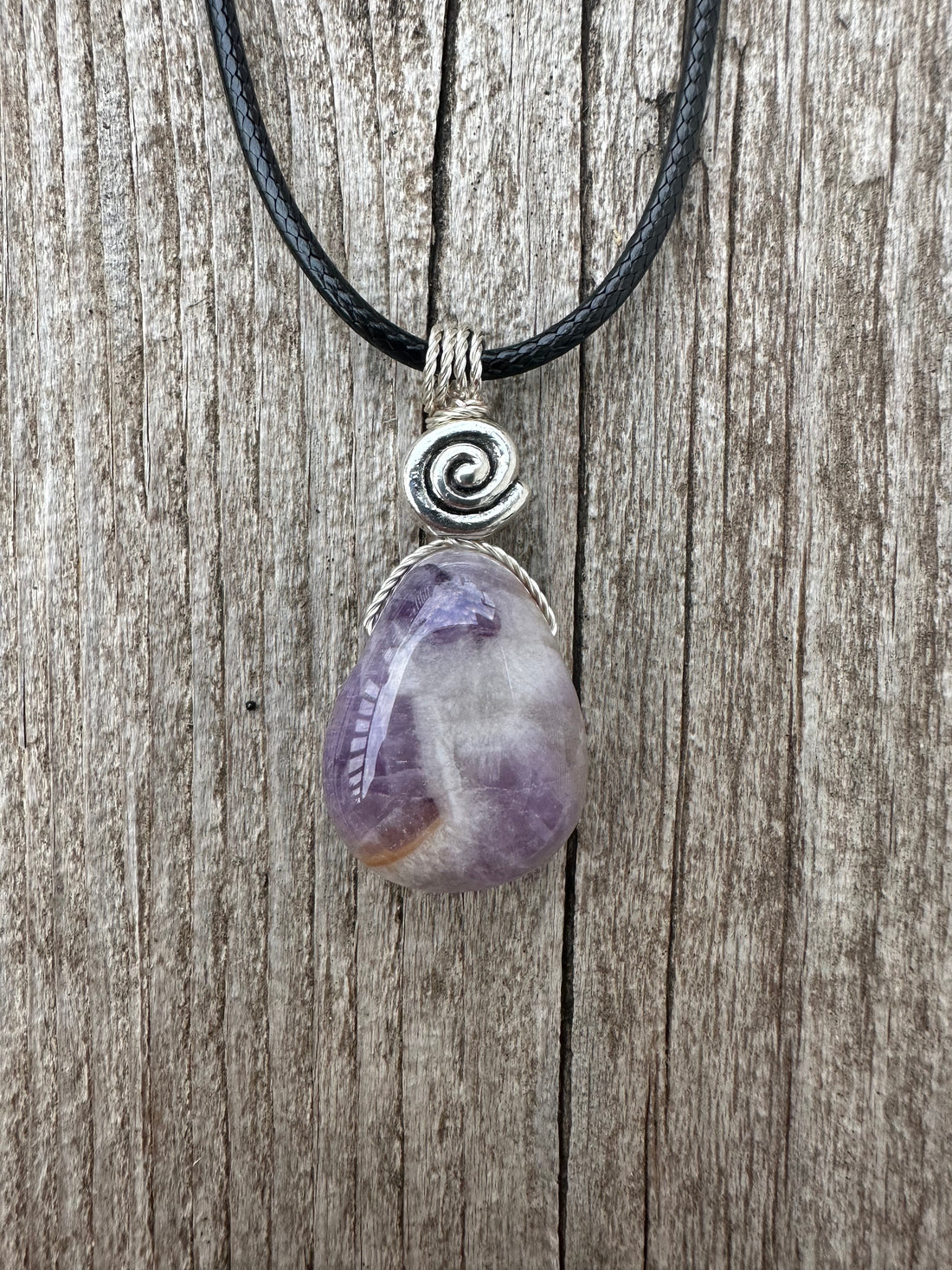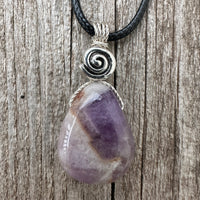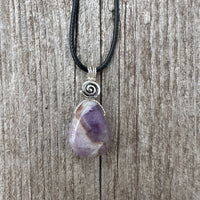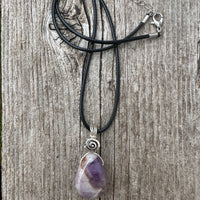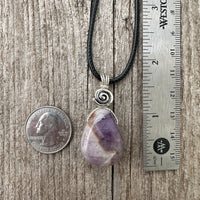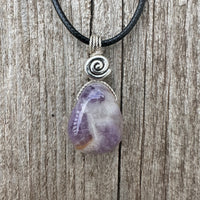 Chevron amethyst also known as dogtooth amethyst and is amethyst and quartz combined. This is believed to be one of the most powerful forms of amethyst. It is believed to open and stimulate the 3rd eye. It may enhance intuition & psychic visions and may cleanse the aura. It is believed to repel negative energy. When faced with a problem, this stone is believed to help you find and execute an answer. It may also instill an inner wisdom, peace and a centered awareness. 
18 inch cable, gift box and description card included. 
I want you to have the best experience possible. I provide description cards that are based on folklore and not a guarantee of outcome. Stones are not meant to replace medical treatment.  
Please seek medical advice from a professional should you need help.
My website is powered by Shopify. You can pay through my website with Shopify, Shop pay, Apple Pay or PayPal. No matter how you pay, your payment is processed by that vendor. Your payment is secure.