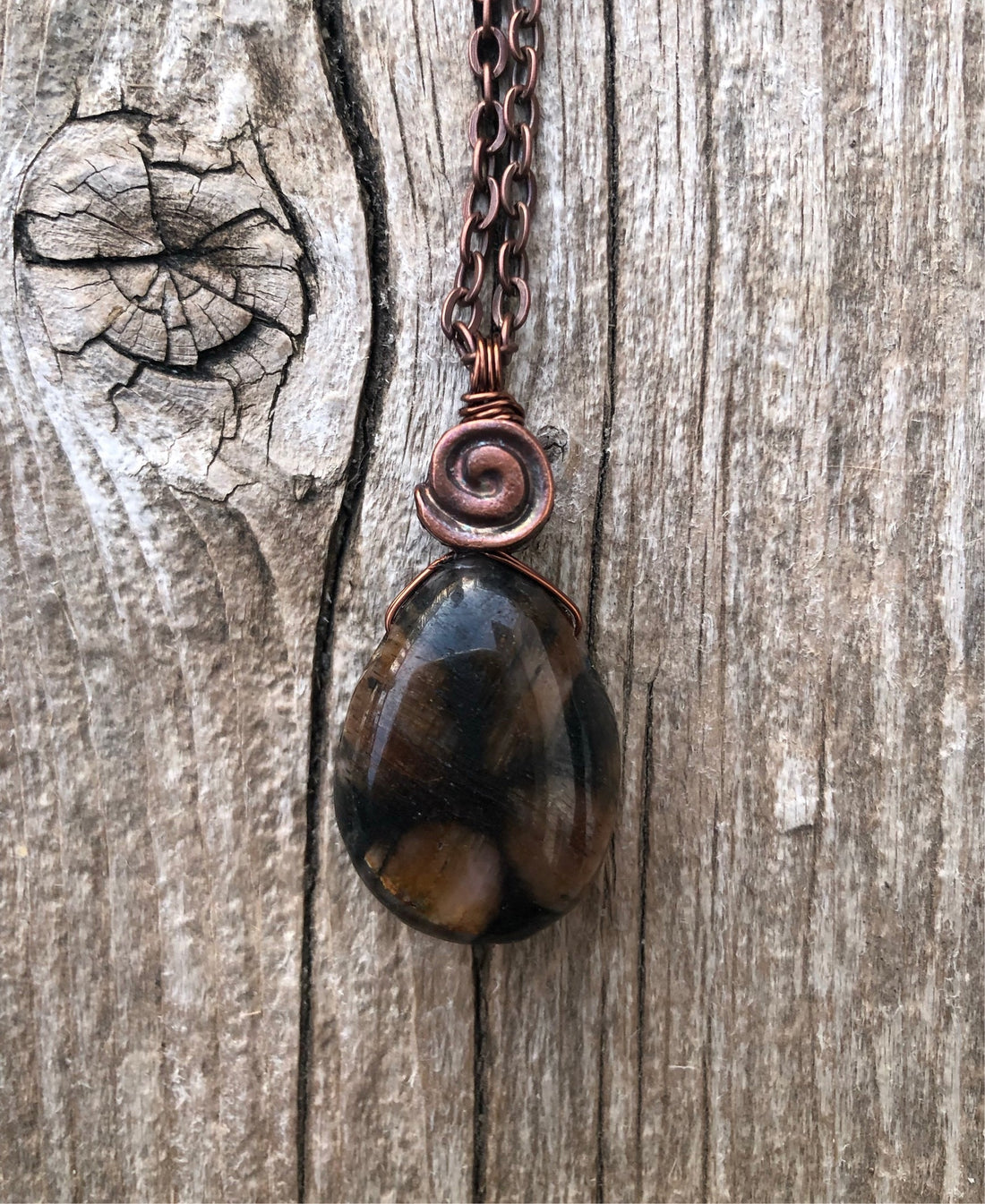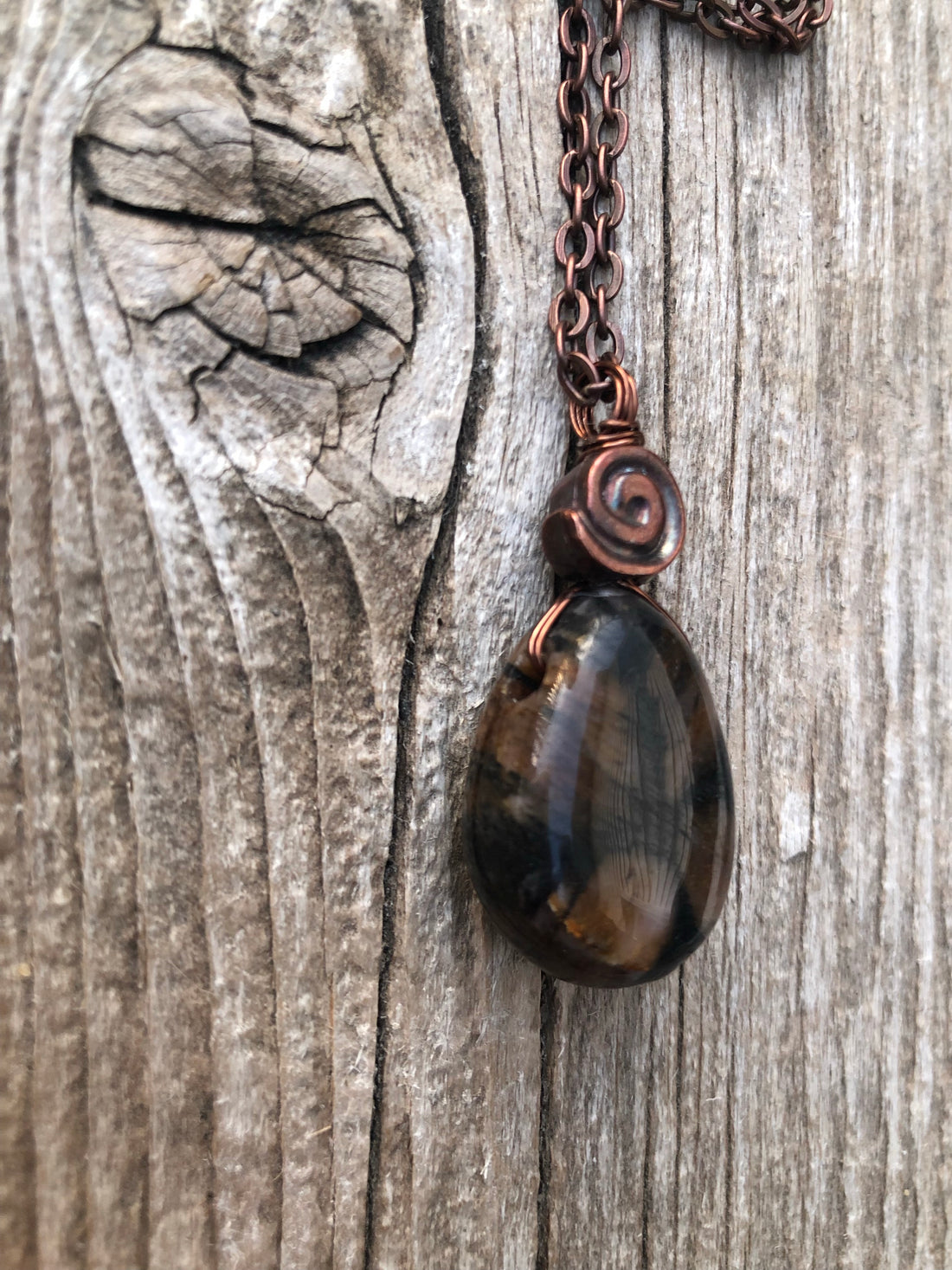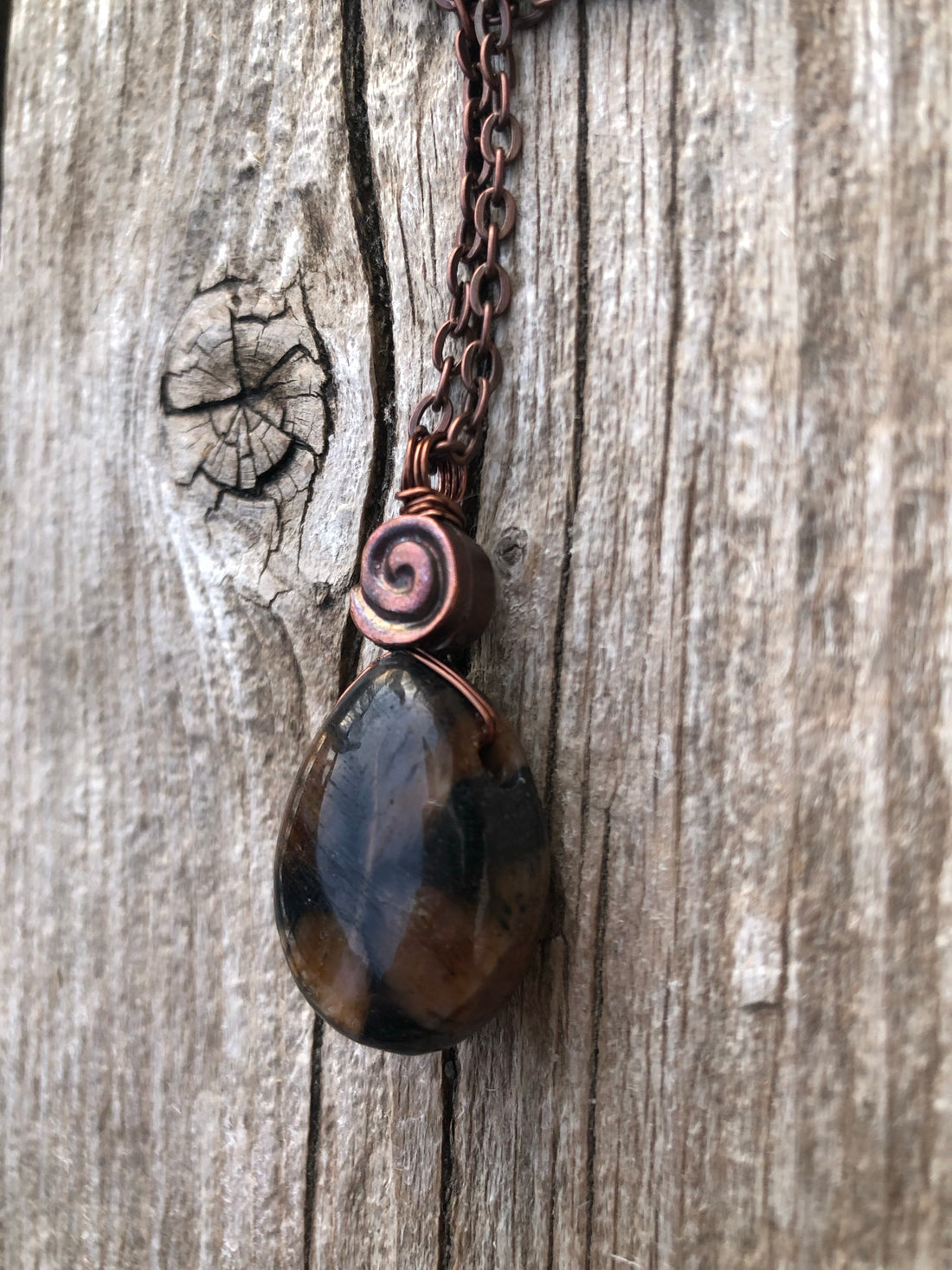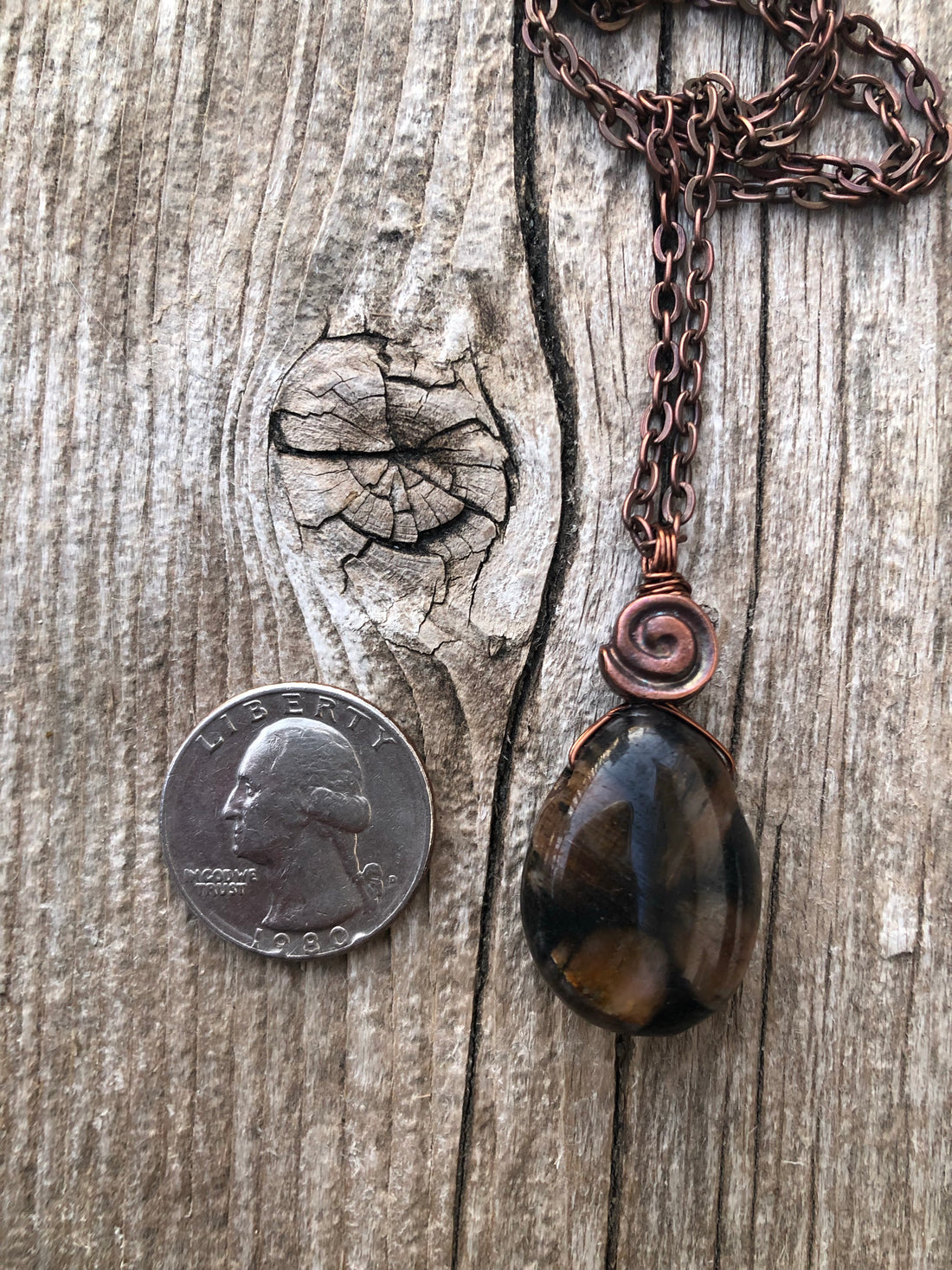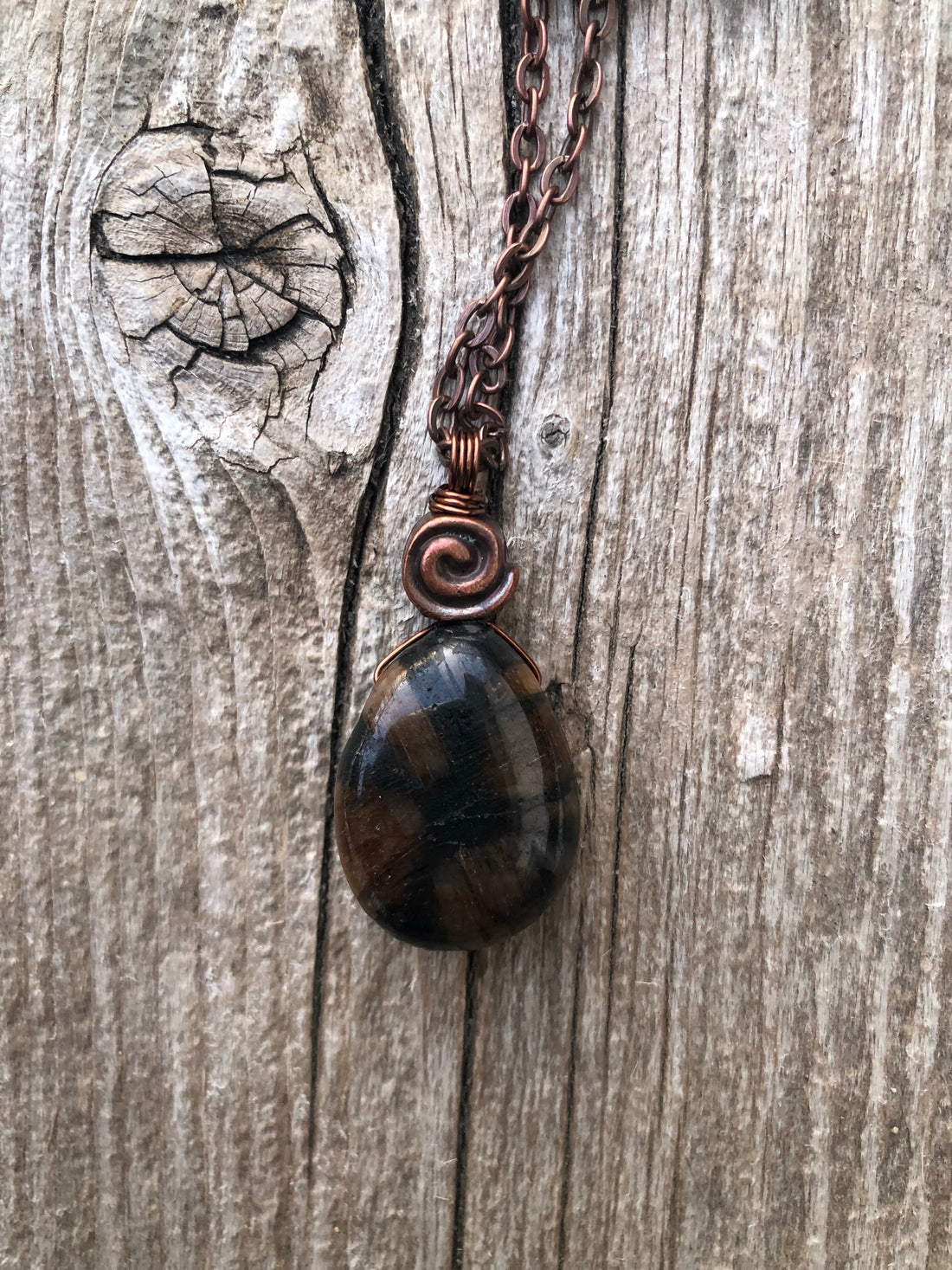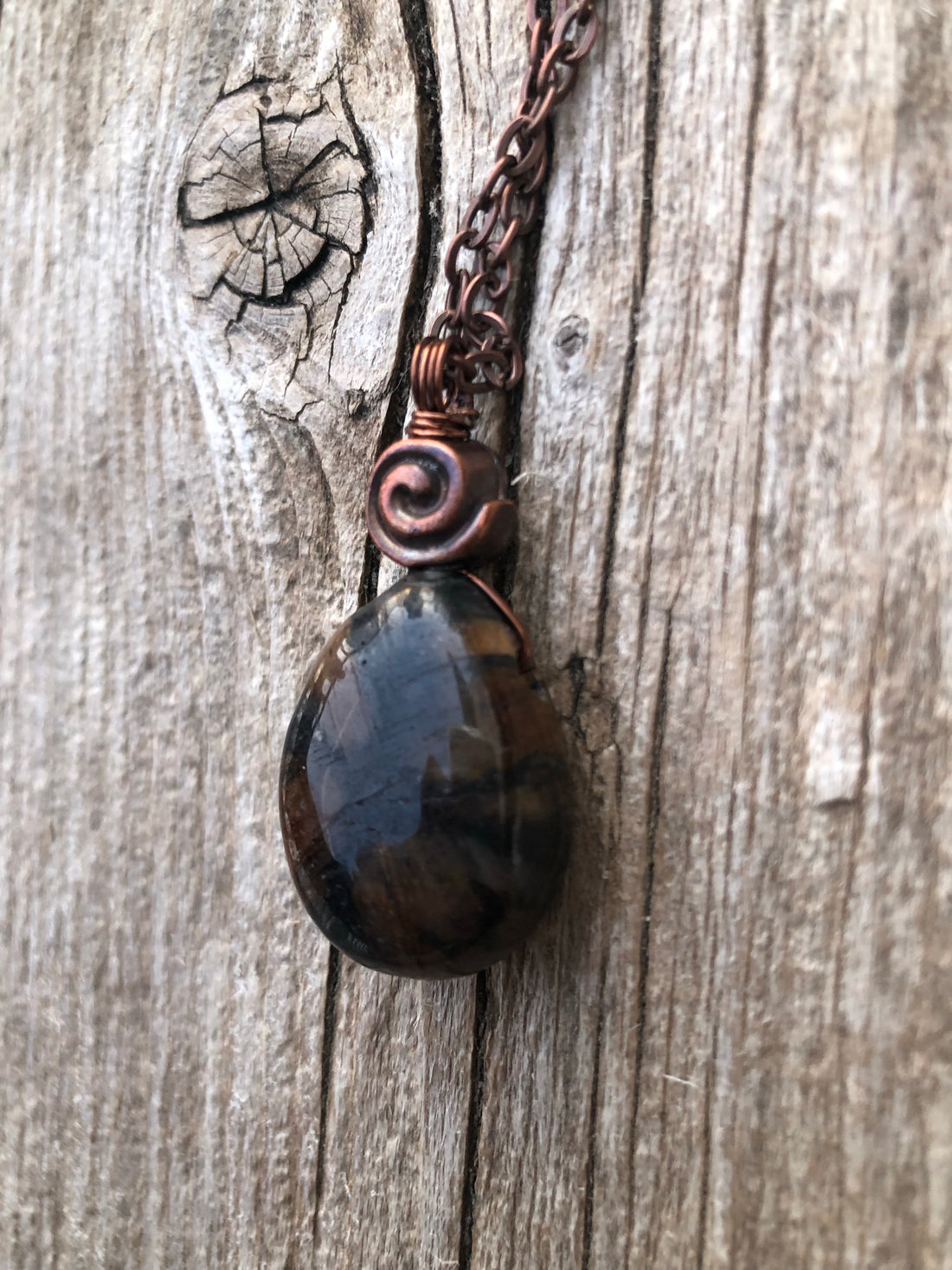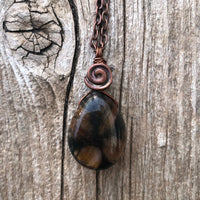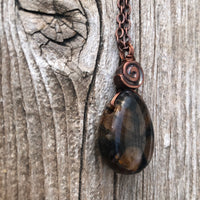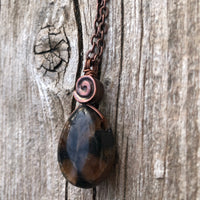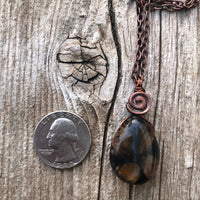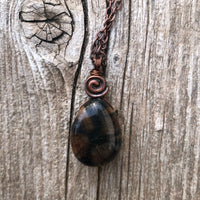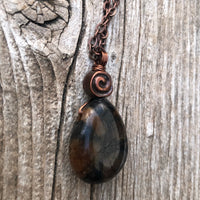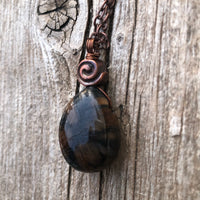 Chiastolite Pendant for Protection and Rebirth. Copper Accents with Swirl to Signify Consciousness. 18 inch Copper Chain
Chiastolite is called the cross stone. This stone is a powerfully protective stone. In ancient times it was worn to ward off curses. It's energy transmutes dissension into harmony. Through this, it helps with problem solving. It helps one discover their own identity and mission in life. (It certainly did me!). This stone supports one's sense of reality and alertness so illusions can disappear. It also calms fears, releases worn out patterns, and helps with transitional periods. This stone is also known as a gateway into mysteries and facilitates journeying out of the body. It is linked to death and rebirth (which we experience everyday through the endings and beginnings and at the cellular level). It clears guilt, stabilizes emotions and maintains spirituality. 16 inch copper coated chain, gift box and description card included.
I want you to have the best experience possible. I provide description cards that are based on folklore and not a guarantee of outcome. Stones are not meant to replace medical treatment.  
Please seek medical advice from a professional should you need help.
My website is powered by Shopify. You can pay through my website with Shopify, Shop pay, Apple Pay or PayPal. No matter how you pay, your payment is processed by that vendor. Your payment is secure.