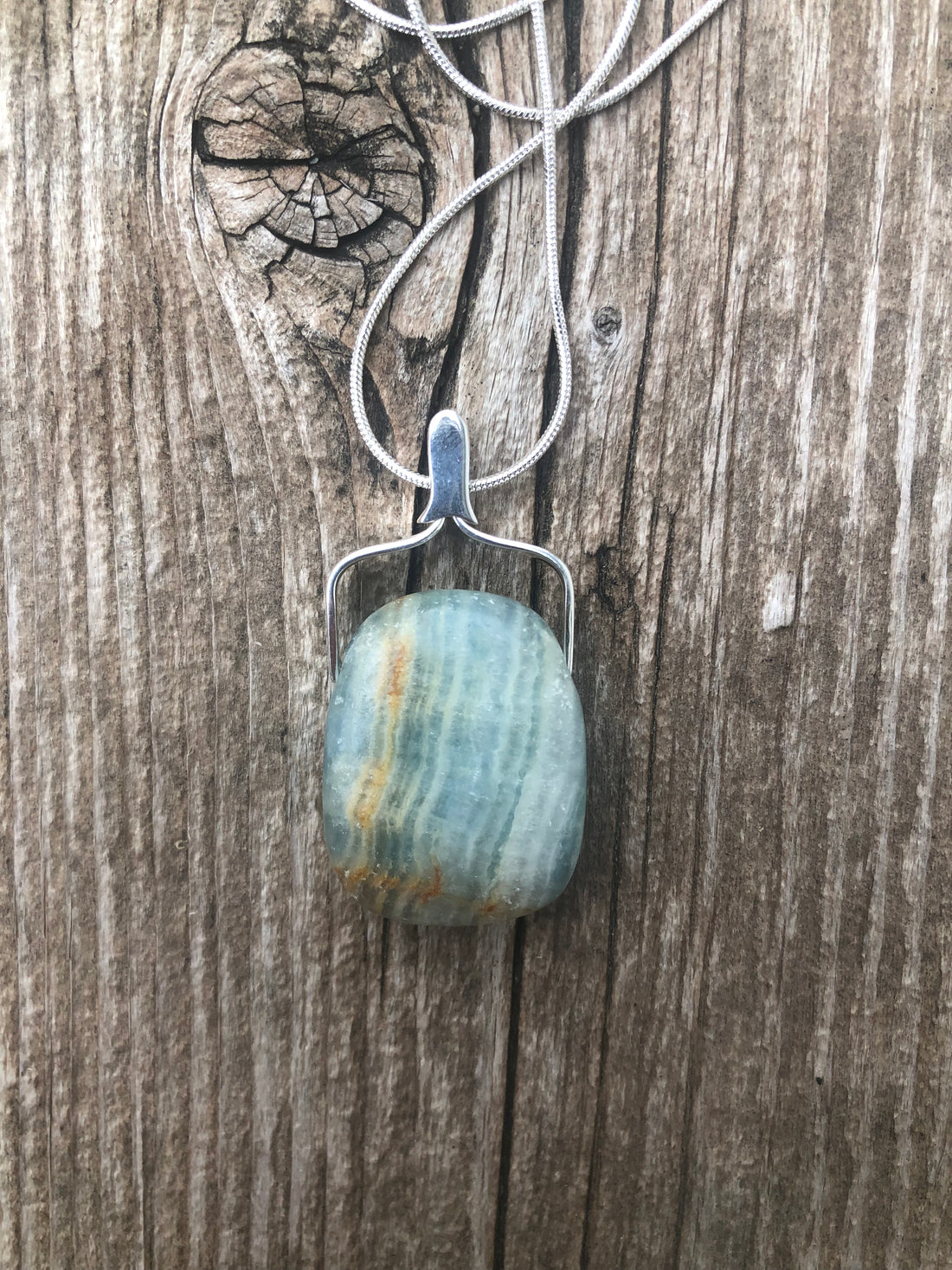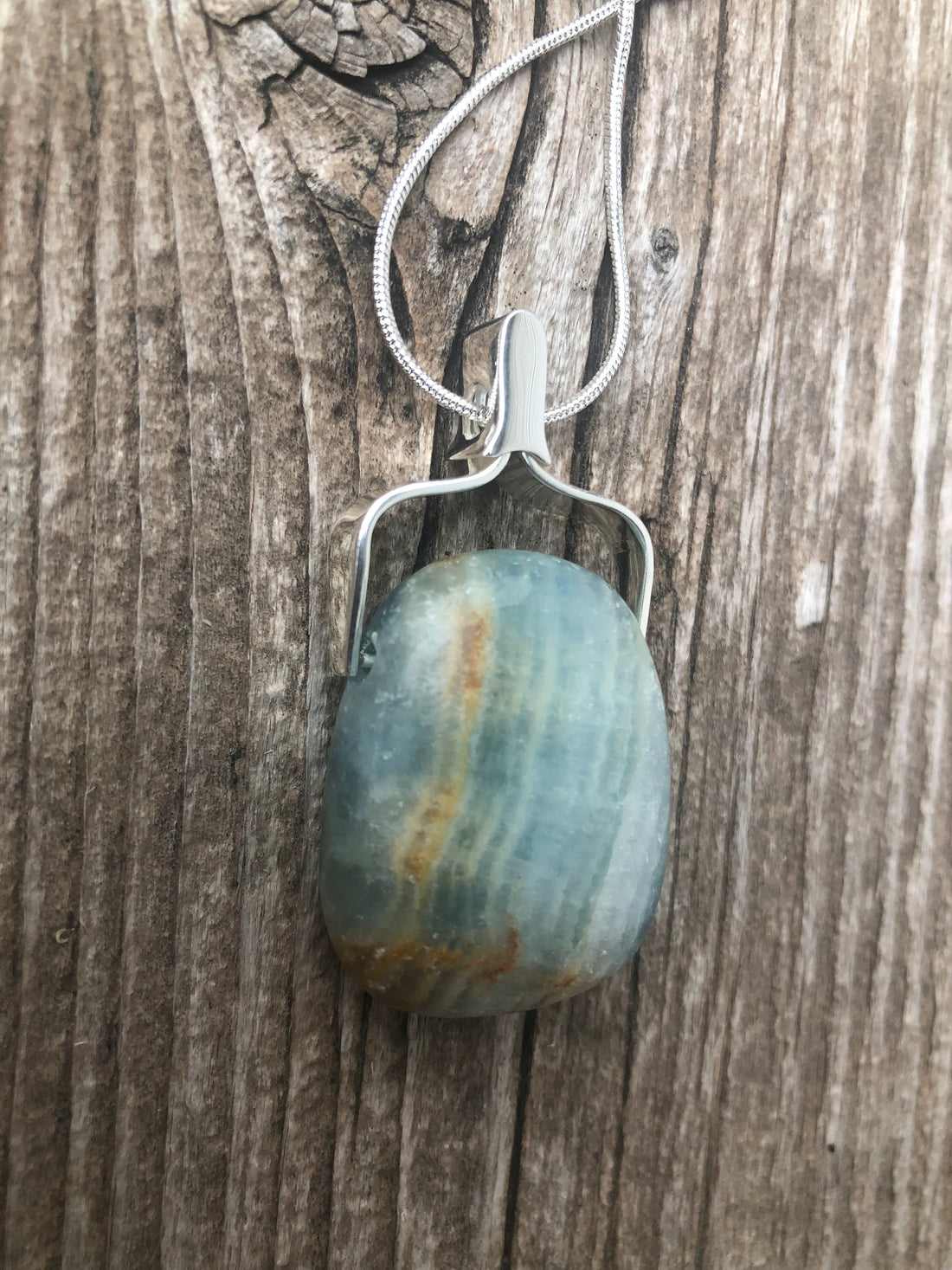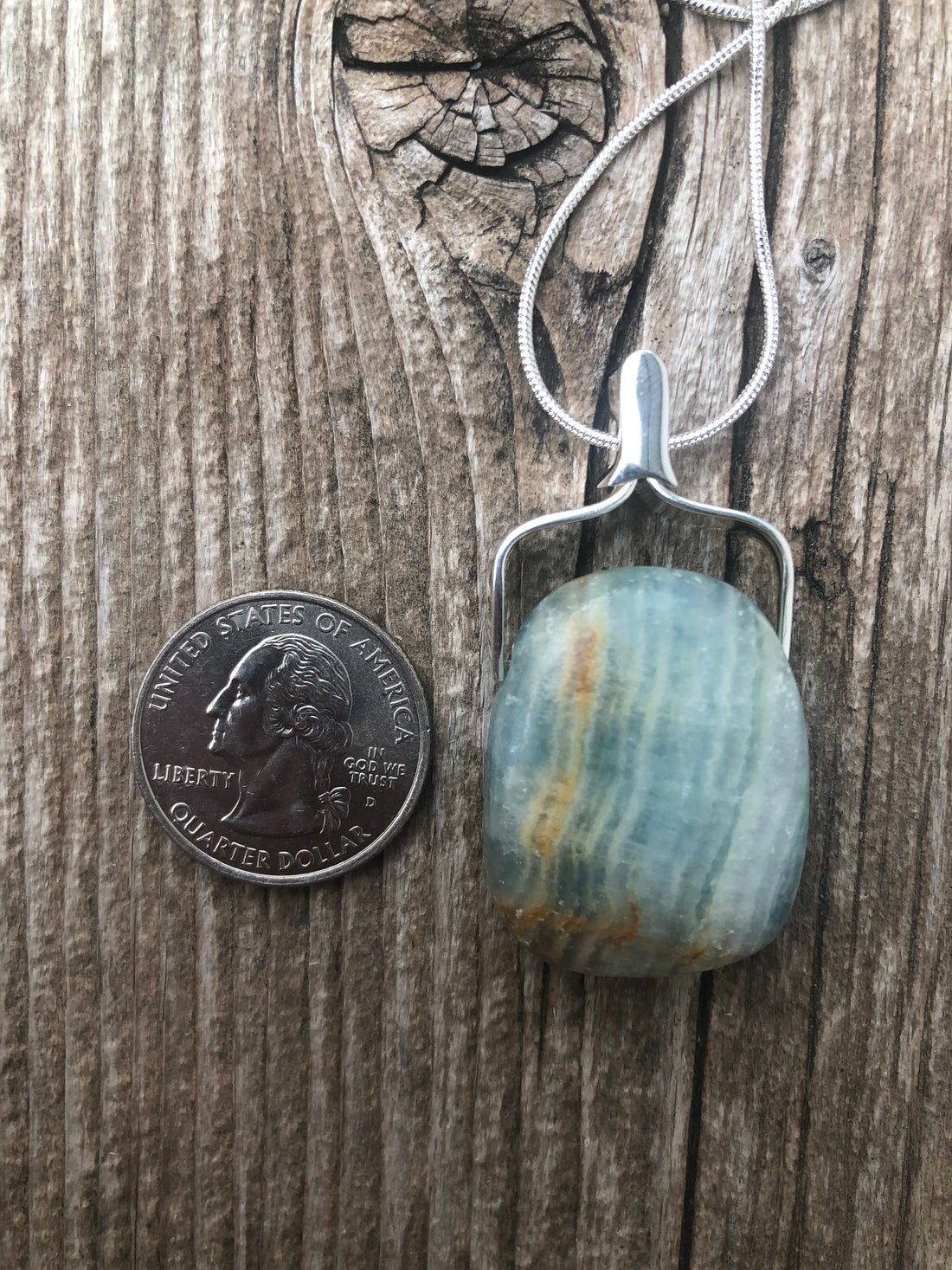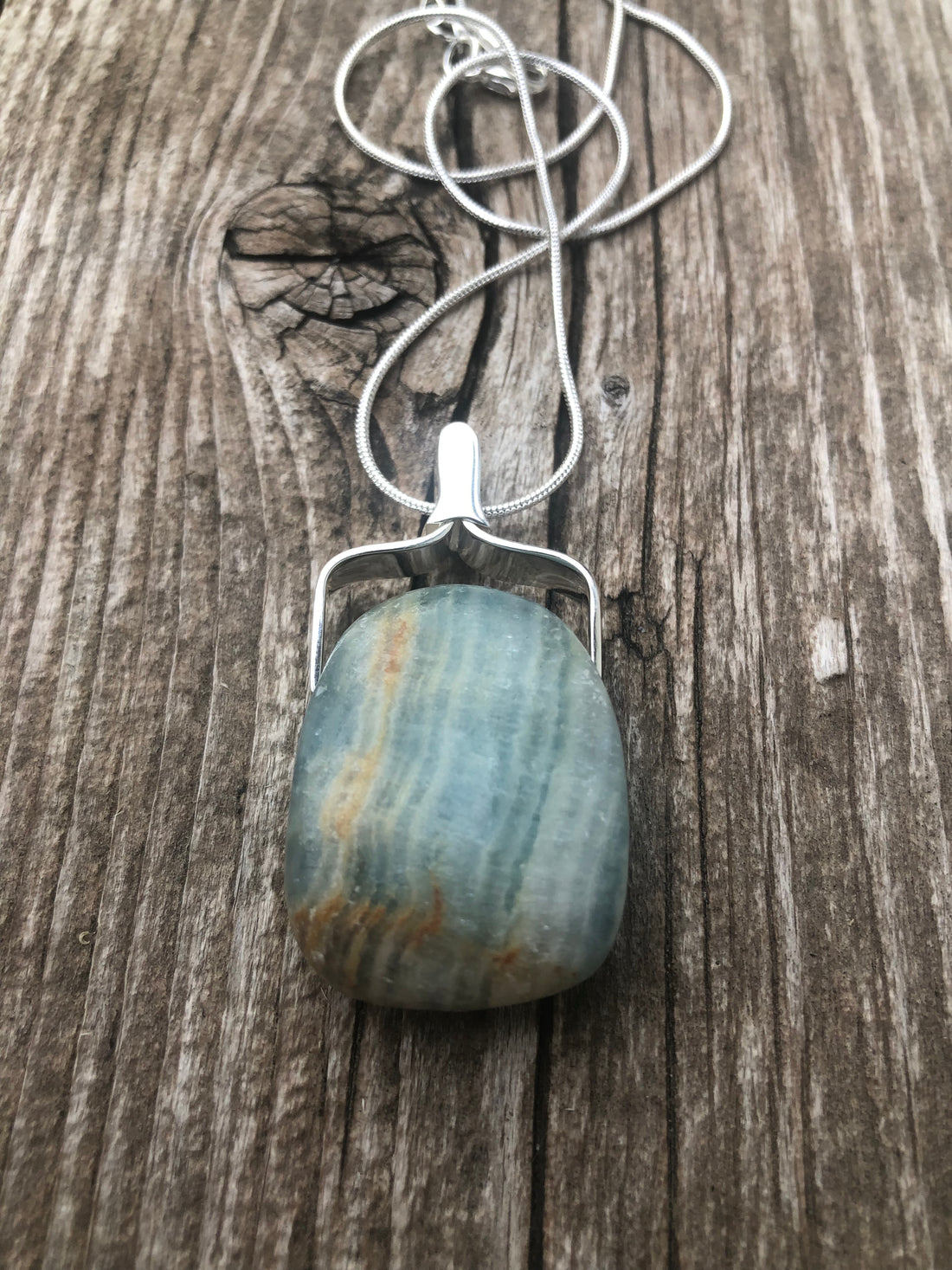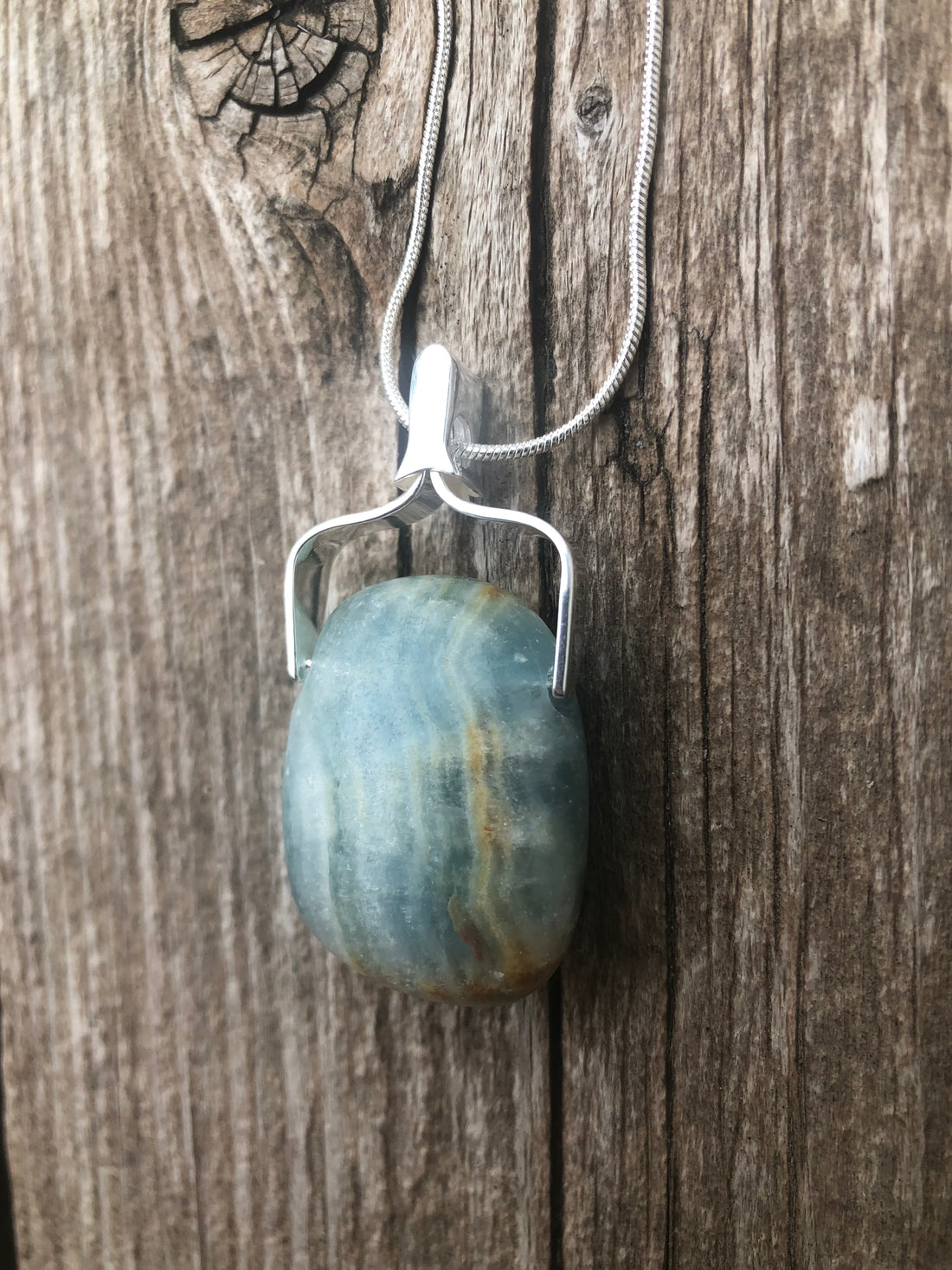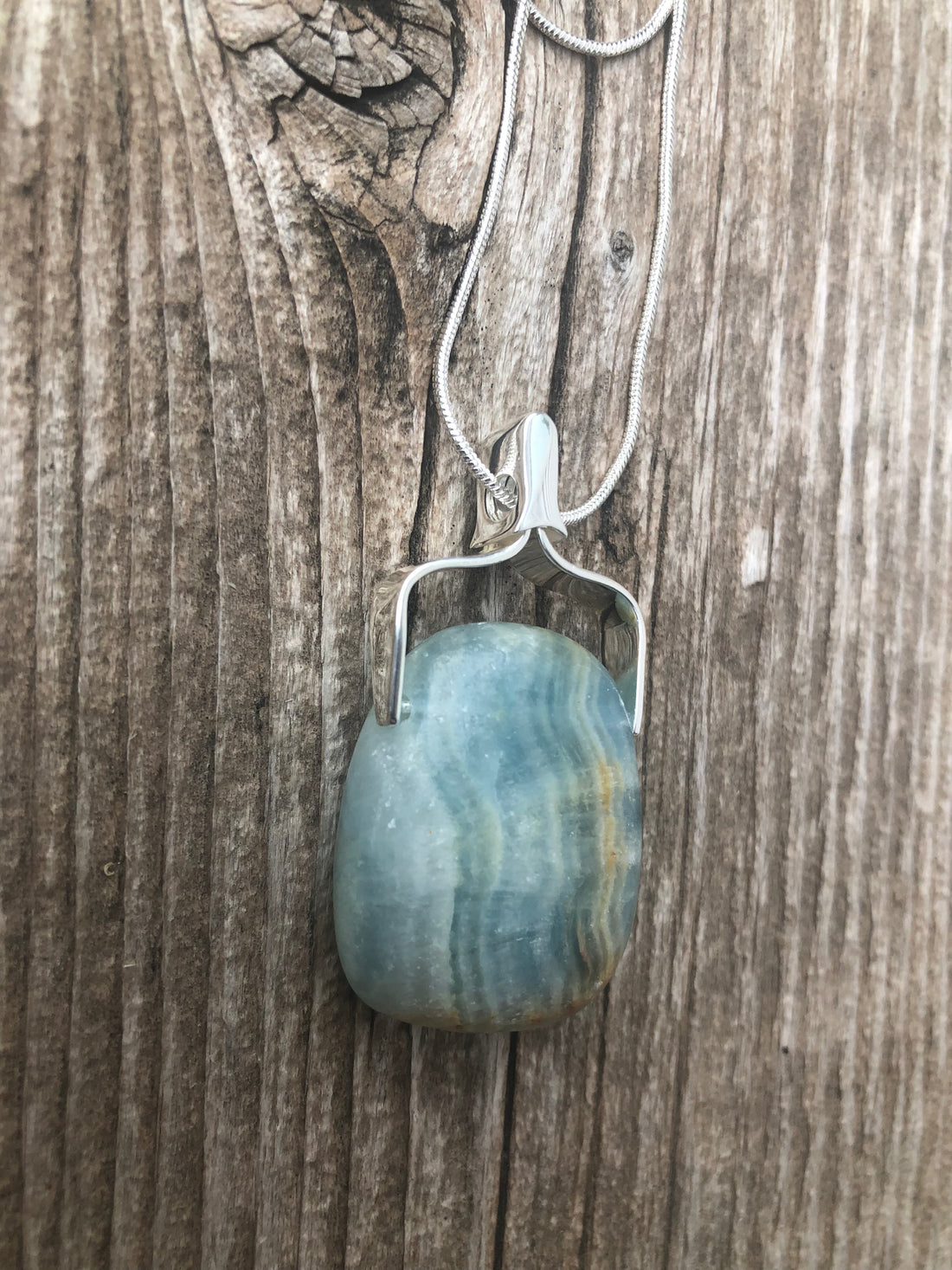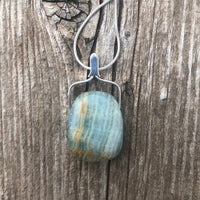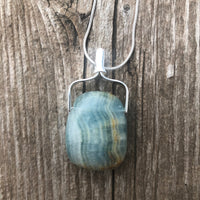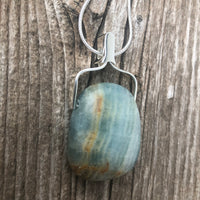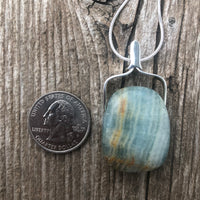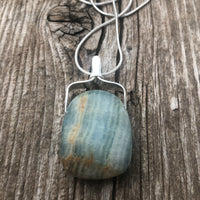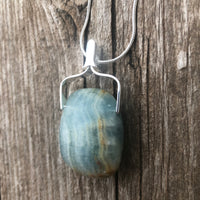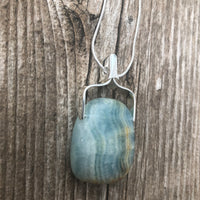 Aragonite Pendant For Grounding and Past Life Regression.
Aragonite helps us hang there even when things seem heavy and unclear. This stone is a reliable earth (grounding) healer. It's attuned with the Earth goddess. Aragonite connects to the root chakra. It is a great stone for exploring both childhood and past lives. It's a great stone for bringing patience and acceptance. It helps people who push themselves too hard relax and delegate. It also combats over sensitivity. Through the grounding, it helps one feel comfortable in your body, calms and centers, restores balance and raises vibrations to a higher spiritual level and brings energy to the physical body. 17 inch sterling silver coated snake chain, gift box and description card included. Stone holder is silver plated brass. 
I want you to have the best experience possible. I provide description cards that are based on folklore and not a guarantee of outcome. Stones are not meant to replace medical treatment.  
Please seek medical advice from a professional should you need help.
My website is powered by Shopify. You can pay through my website with Shopify, Shop pay, Apple Pay or PayPal. No matter how you pay, your payment is processed by that vendor. Your payment is secure.