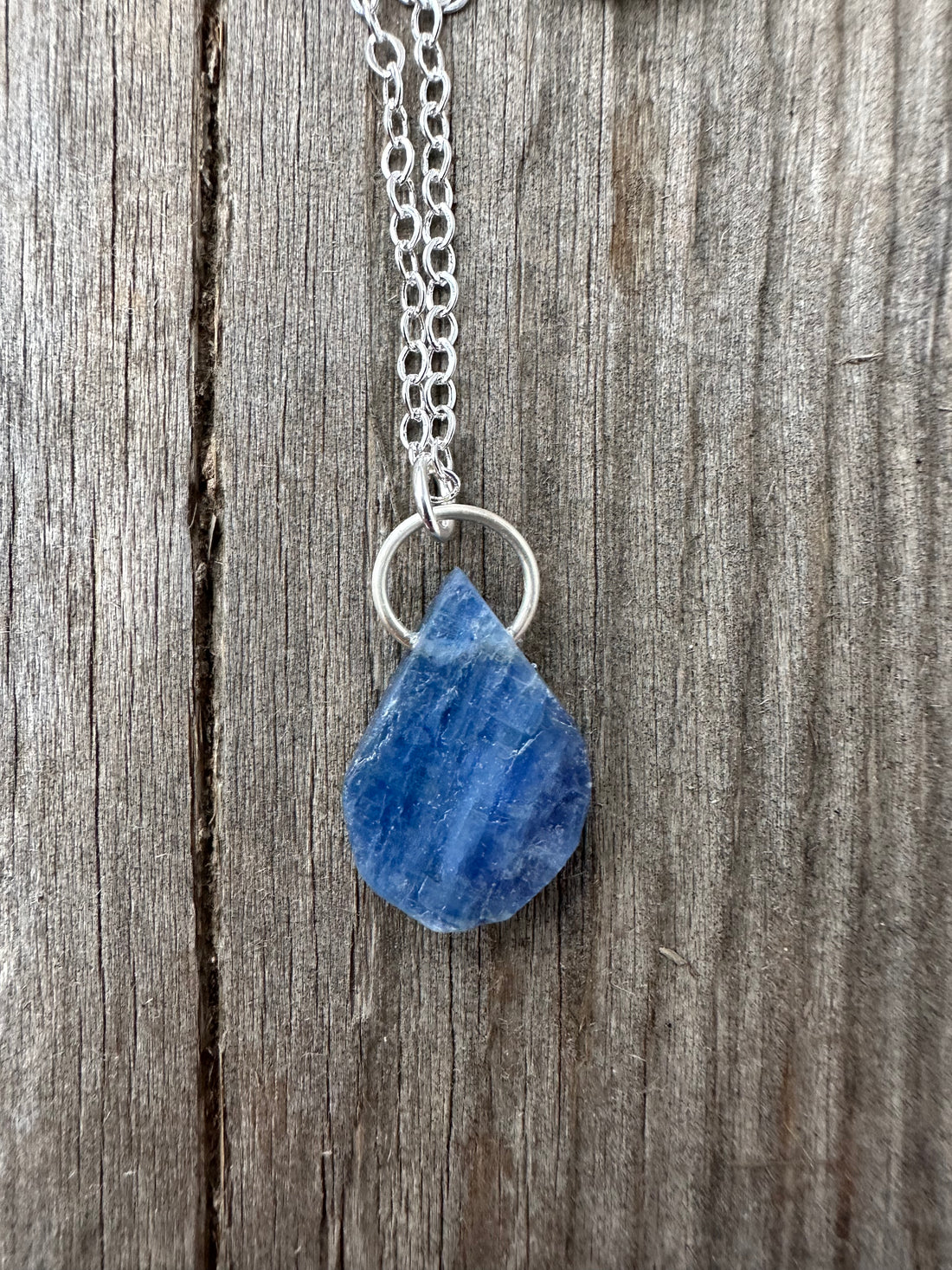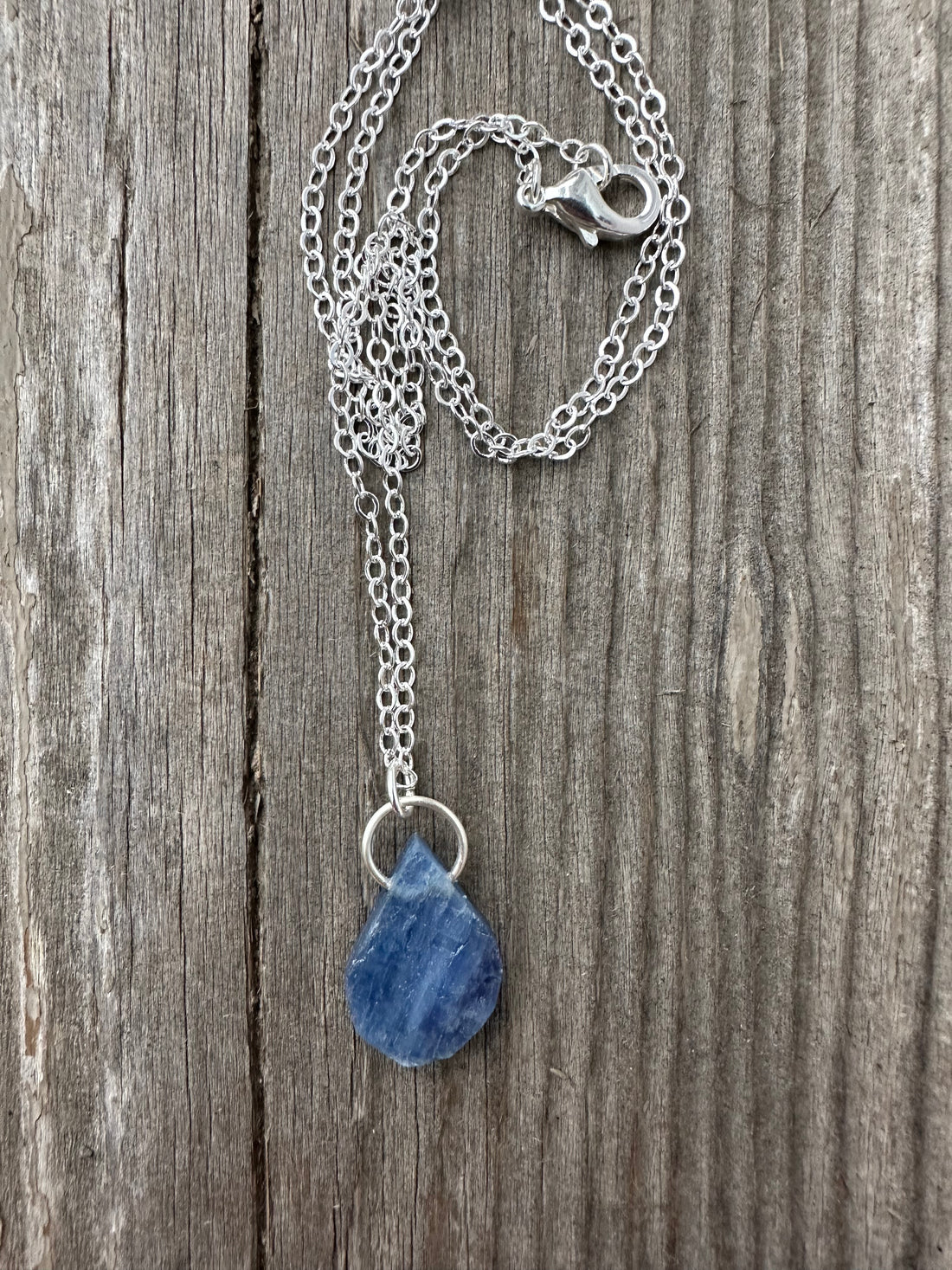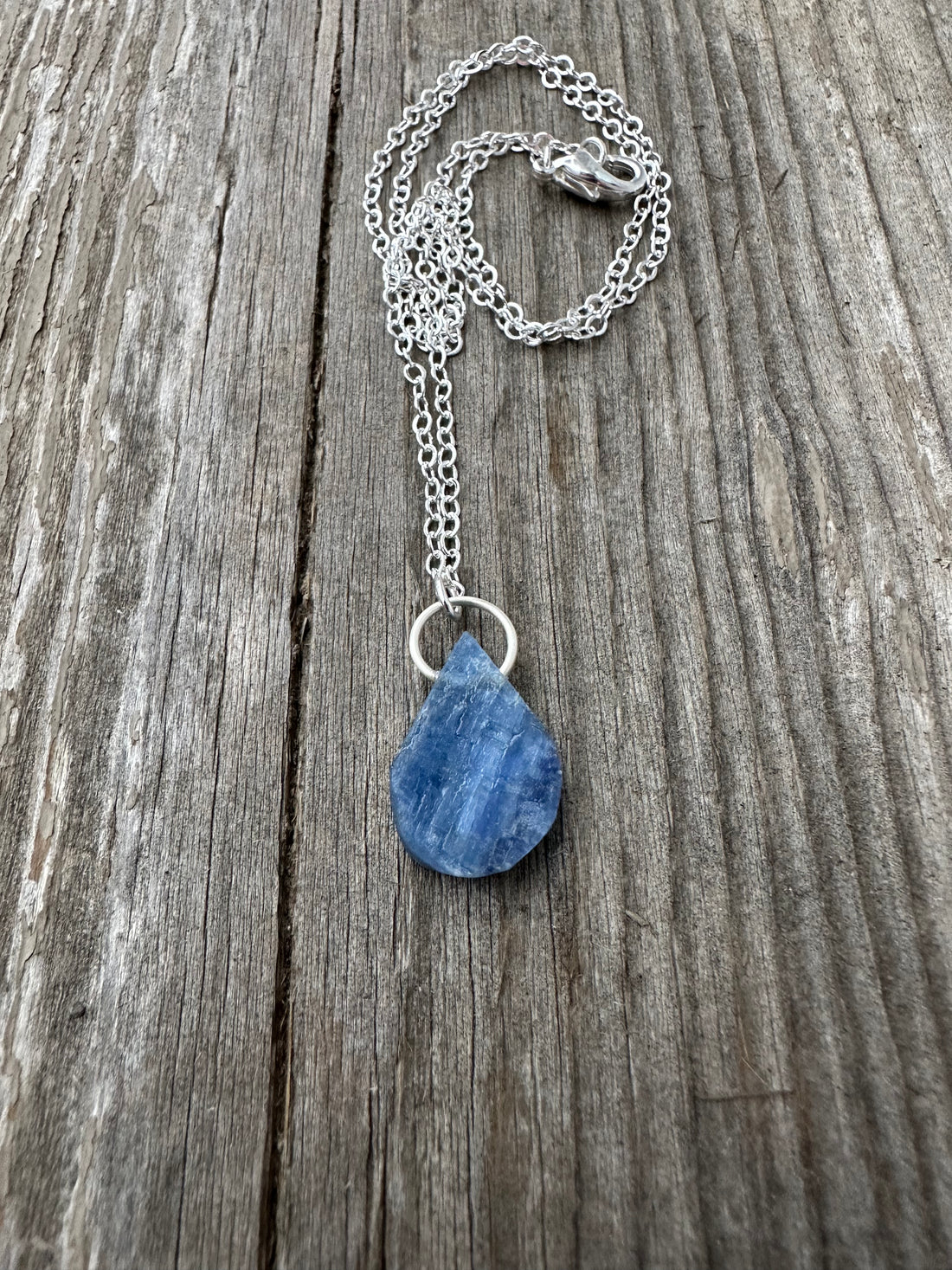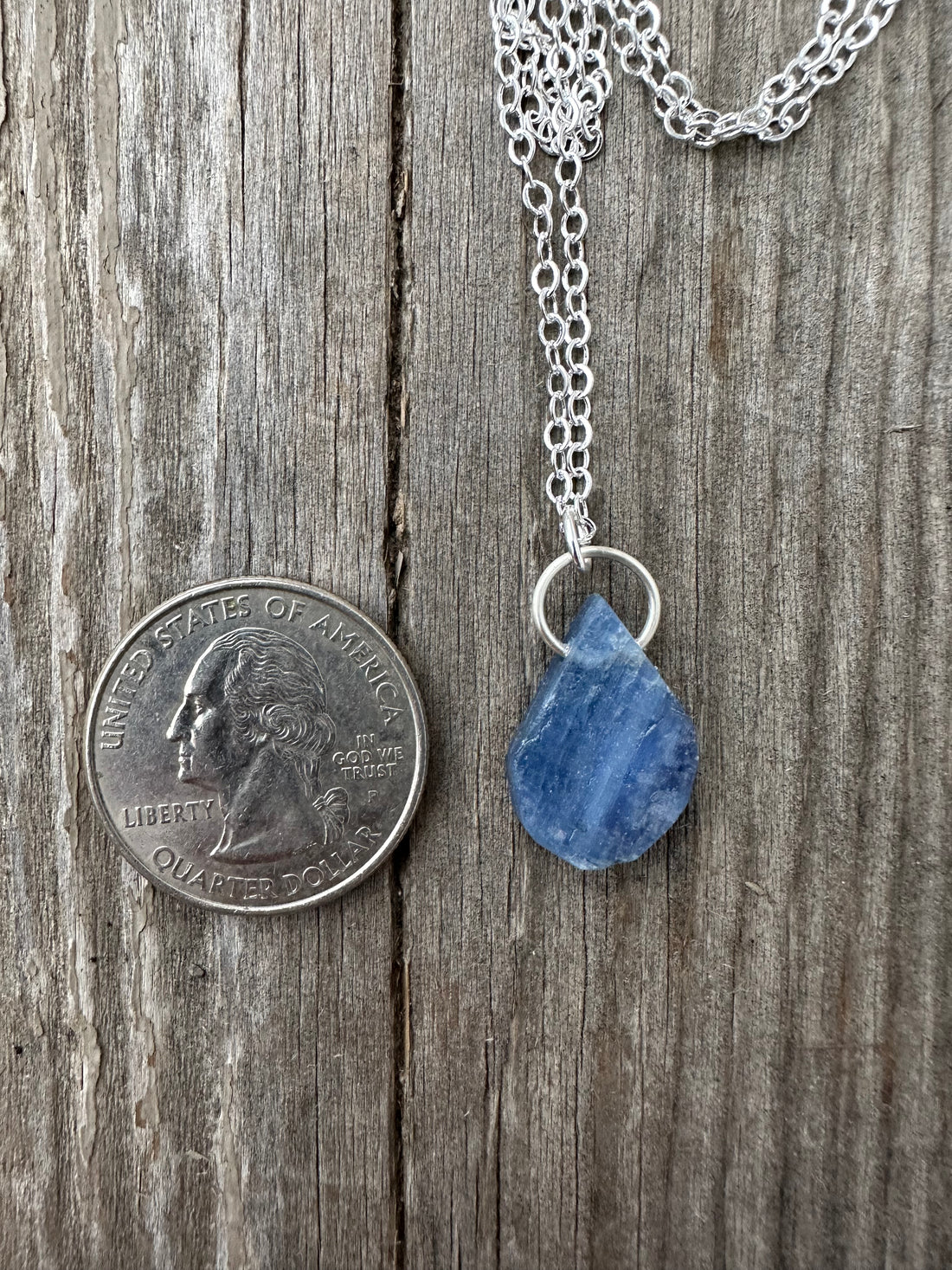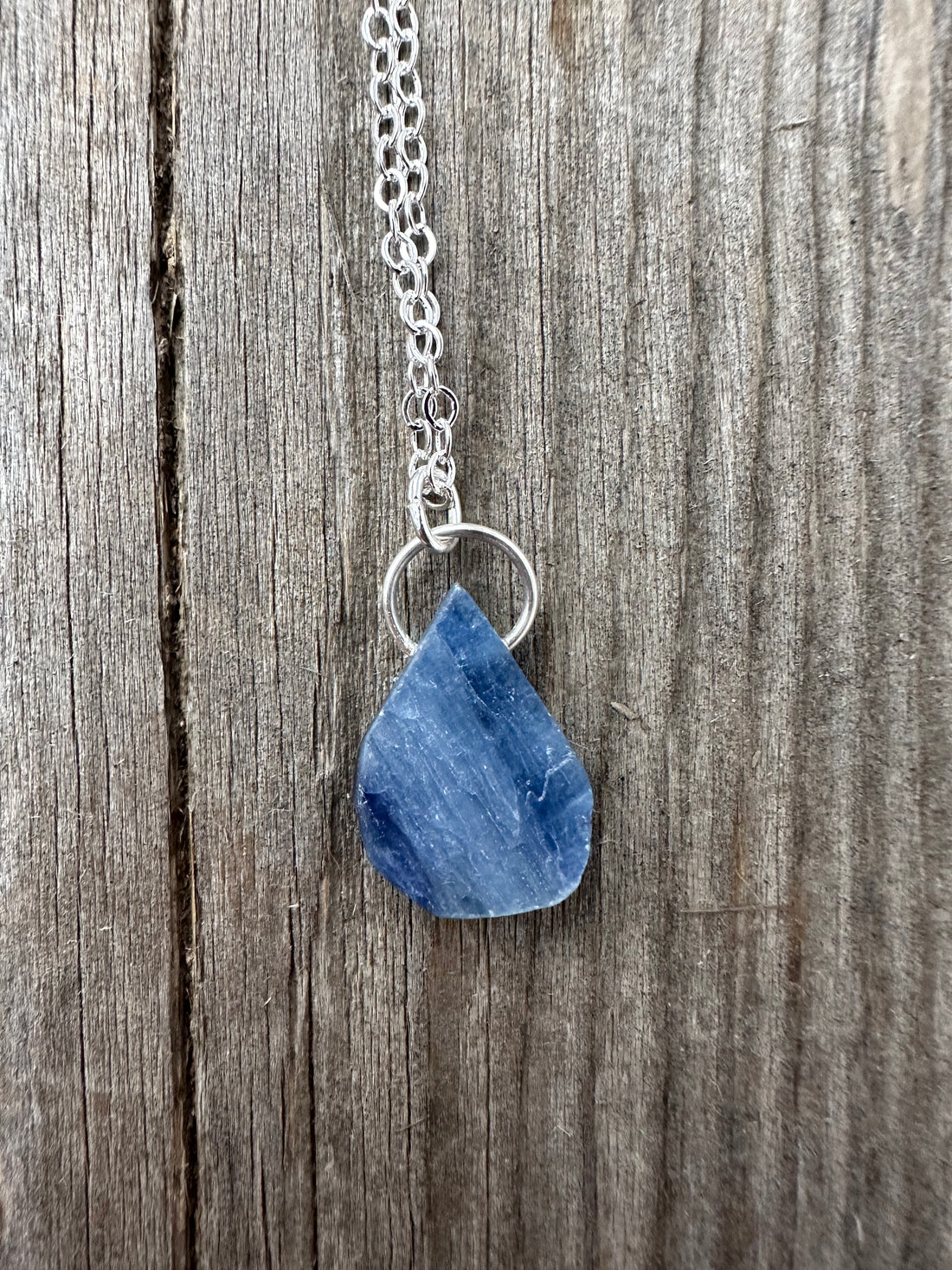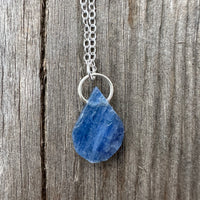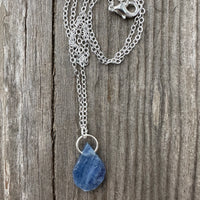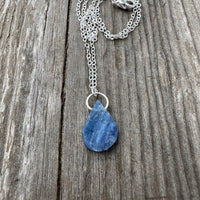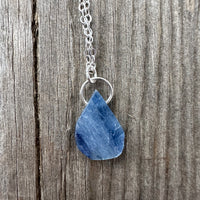 Blue Kyanite for Opening Chakras and Release.
Kyanite is believed to be great for bringing tranquility. It is thought to amplify high frequencies which may stimulate 6 senses. This stone helps the spiritual energy become thought. It may assist with dream recall and may help connect to spirit guides. This stone is believed to align chakras, restore Qi to the body and stabilize the body, soul and mind. This stone is thought to be great for slicing through confusion, misunderstood facts, and releases all negative emotions and thoughts. Kyanite is thought to connect the higher mind to the highest frequencies. Blue kyanite also is thought to strengthen the voice. Kyanite was often used for public speakers and performers in ancient times. 


18 inch silver coated, hypoallergenic chain, gift box and description card included. 
I want you to have the best experience possible. I provide description cards that are based on folklore and not a guarantee of outcome. Stones are not meant to replace medical treatment.  
Please seek medical advice from a professional should you need help.
My website is powered by Shopify. You can pay through my website with Shopify, Shop pay, Apple Pay or PayPal. No matter how you pay, your payment is processed by that vendor. Your payment is secure.