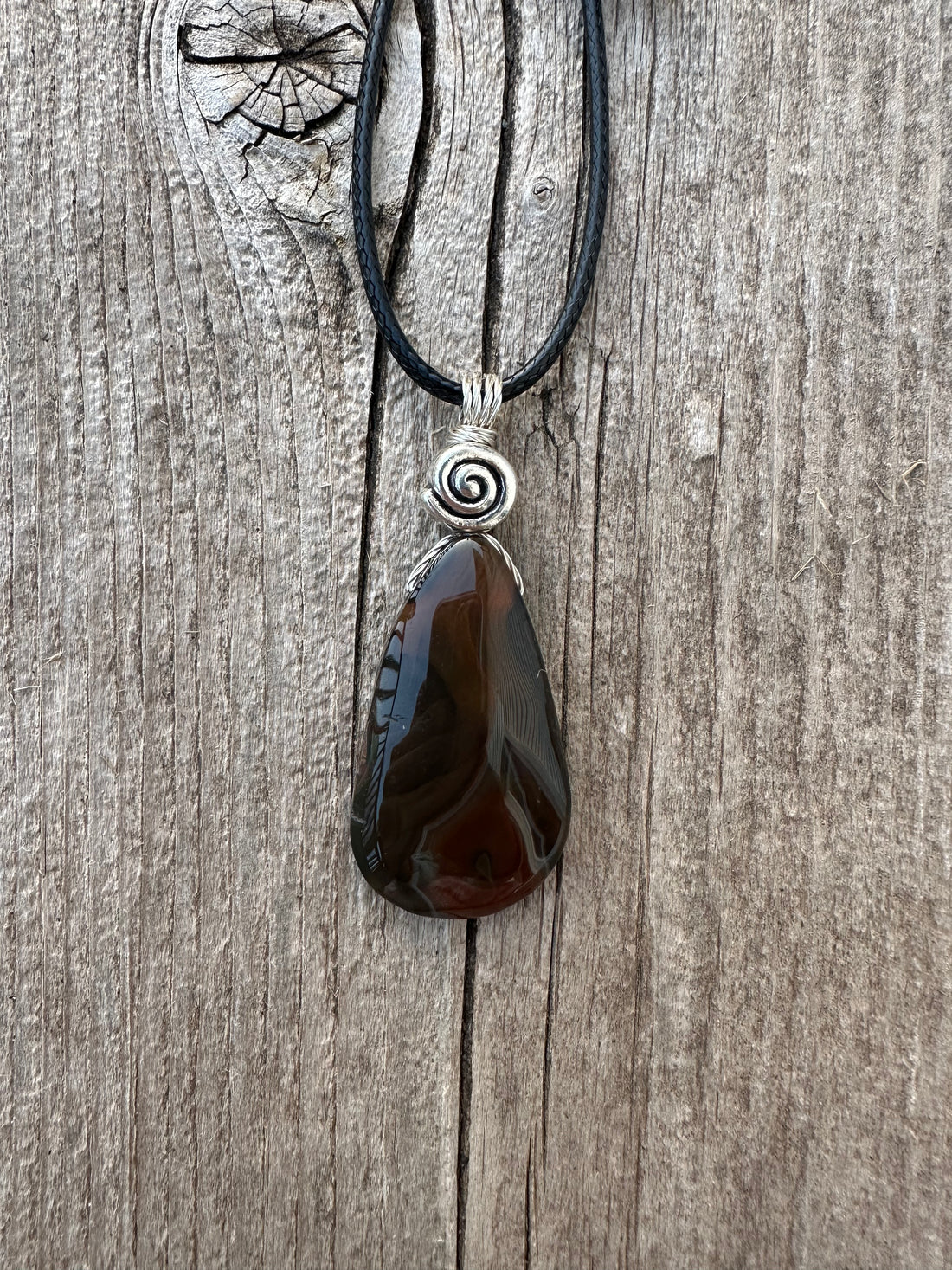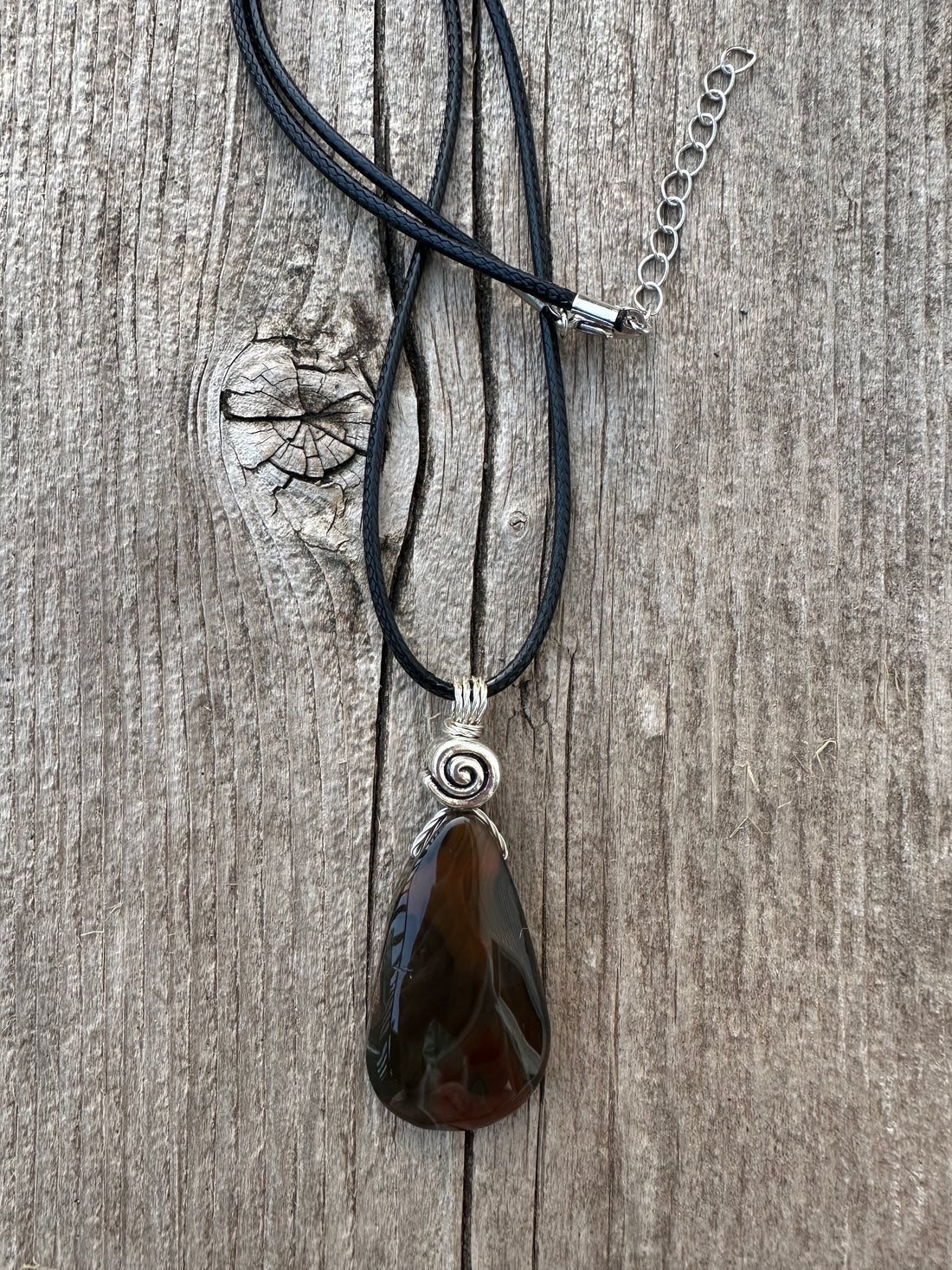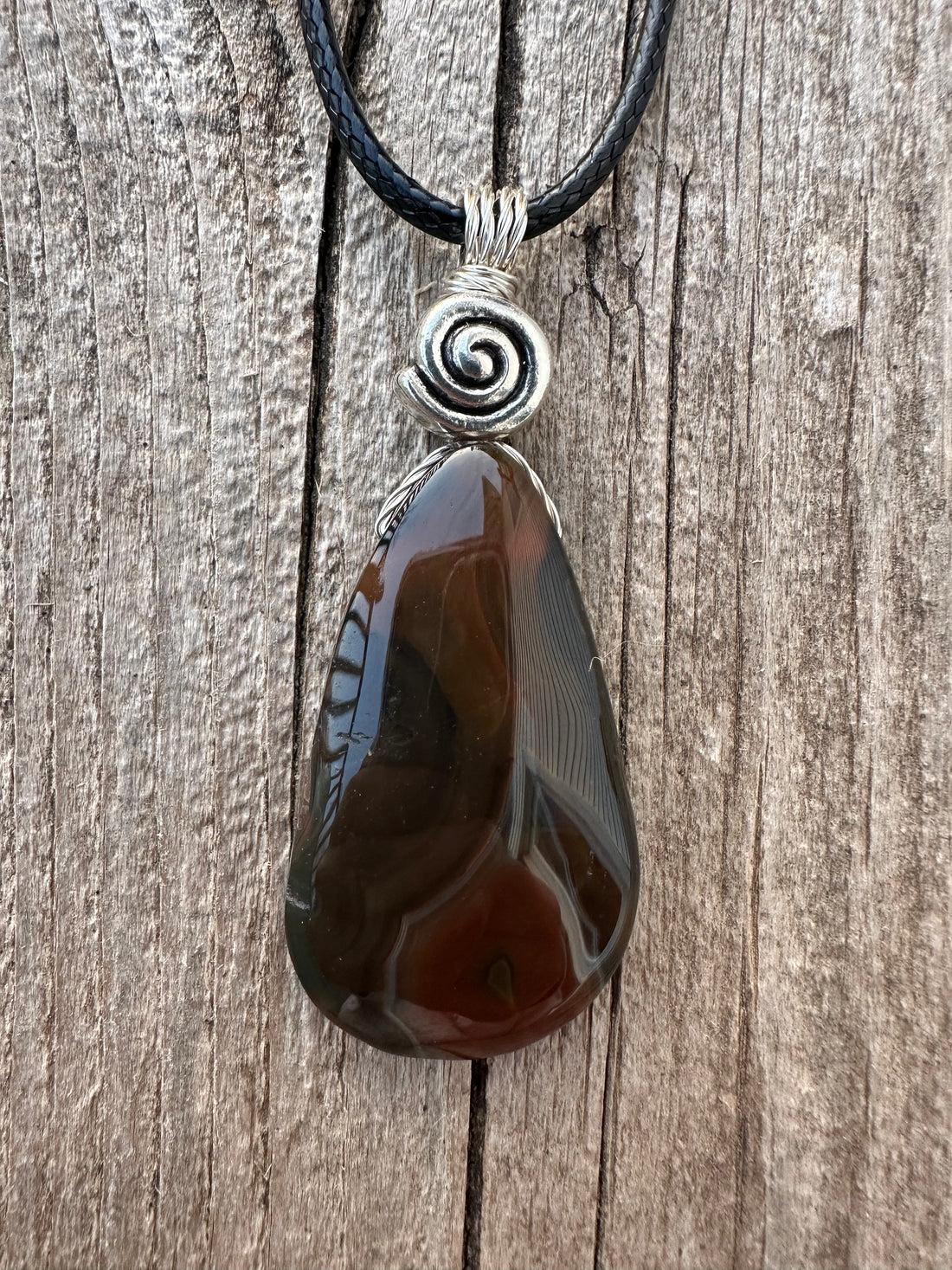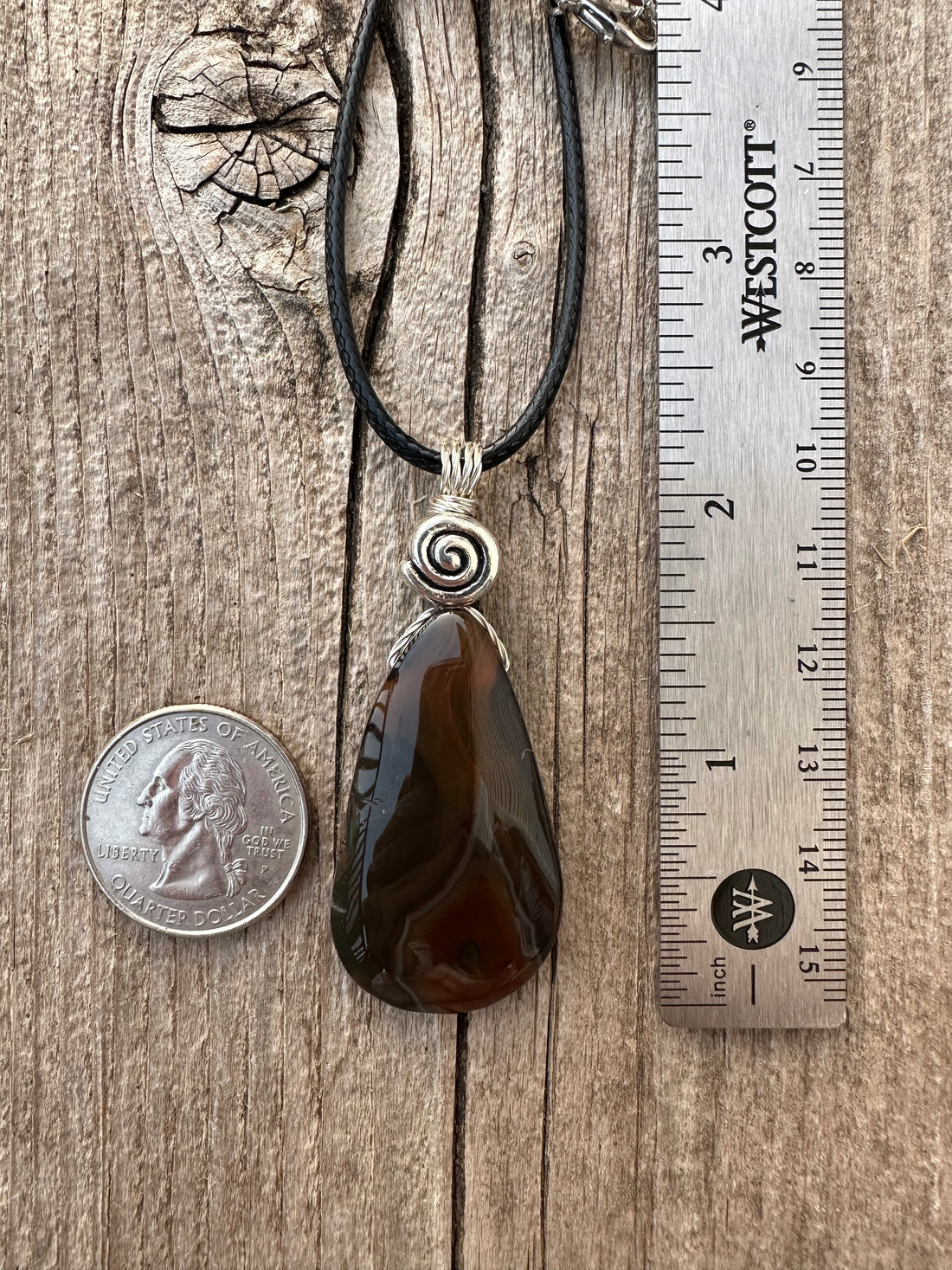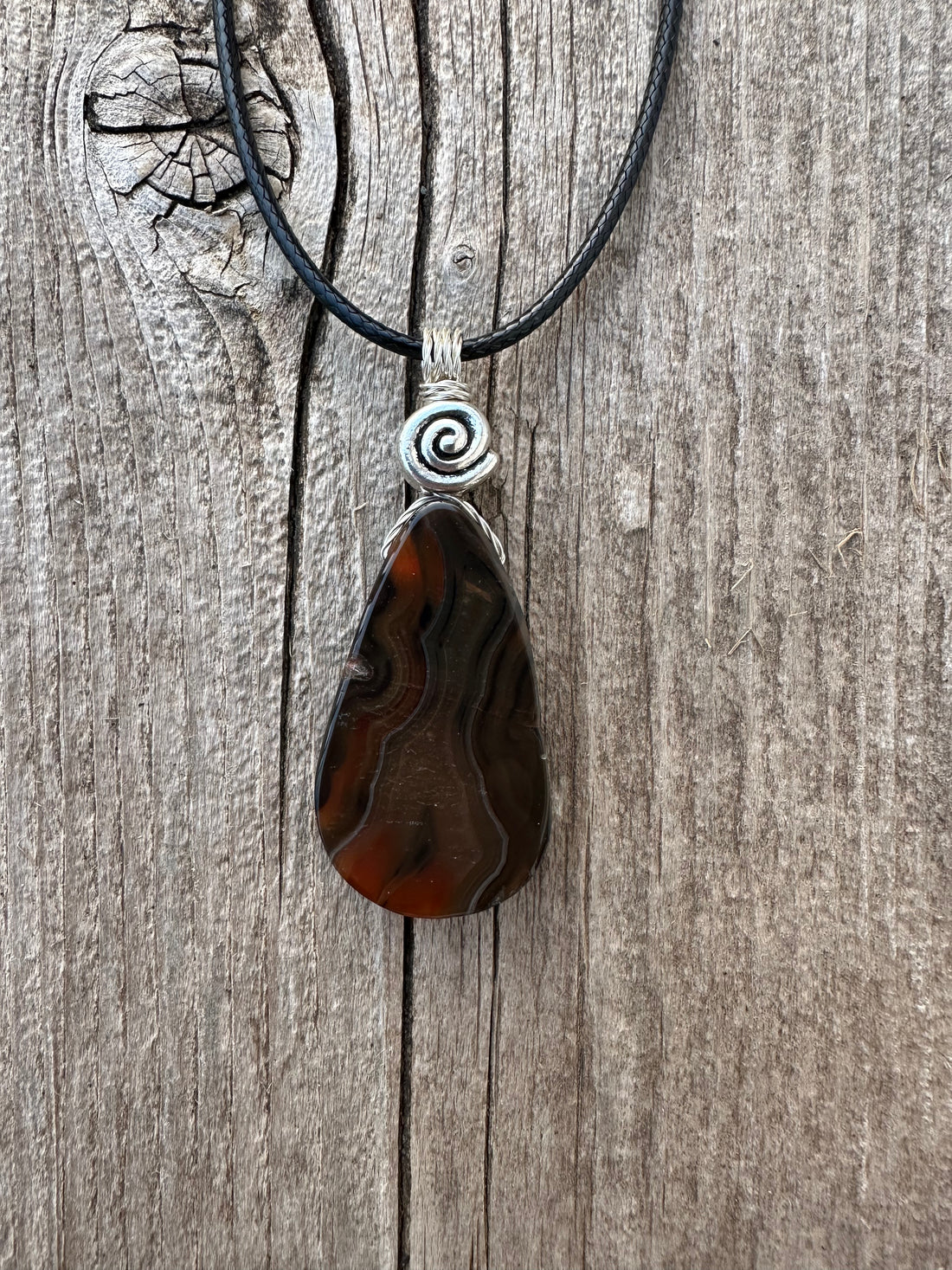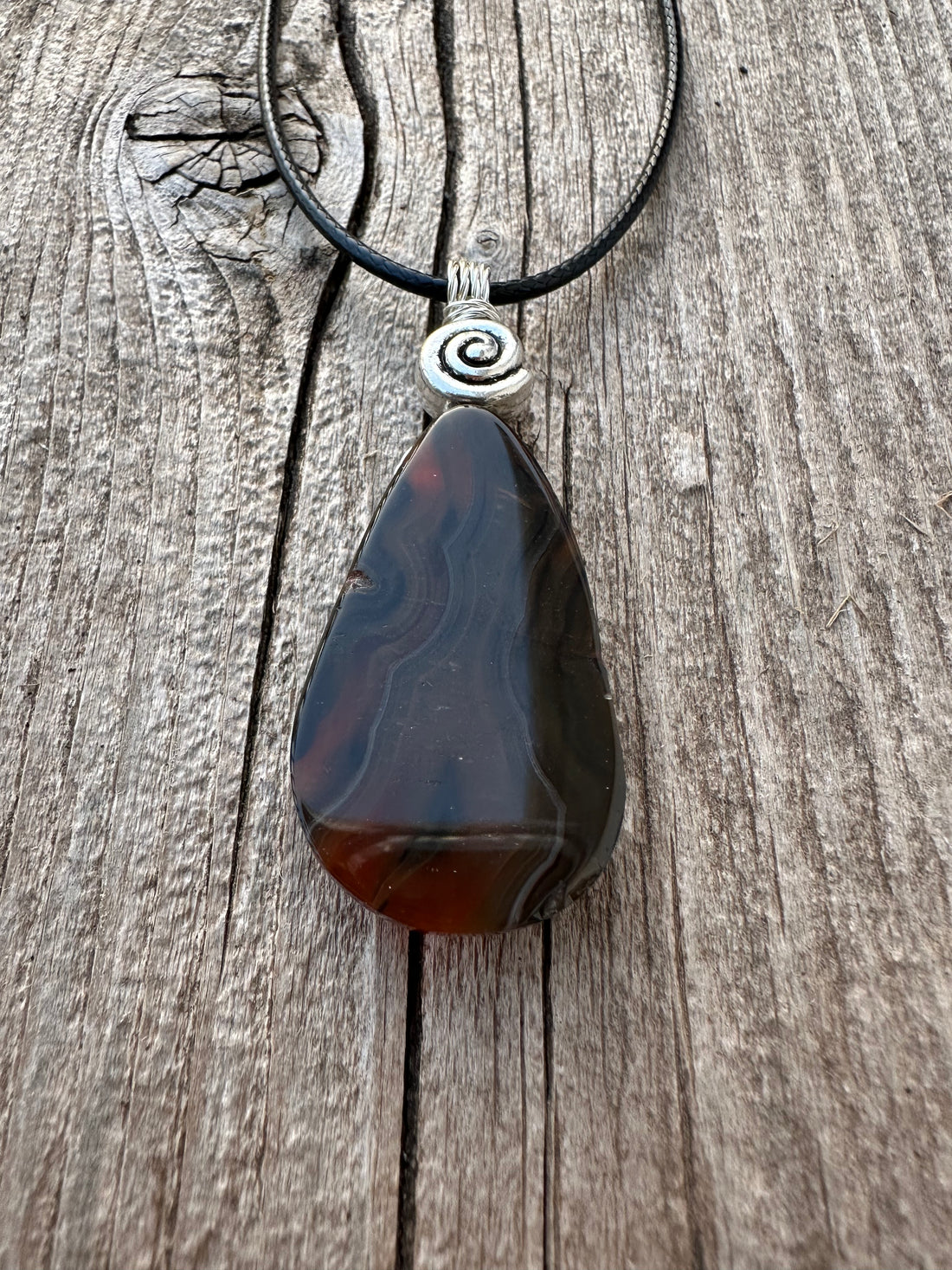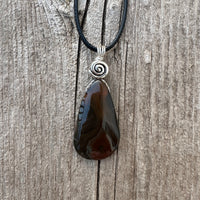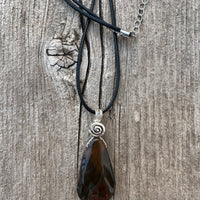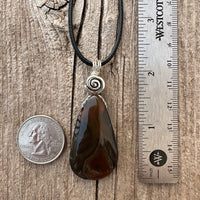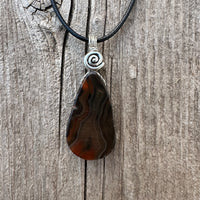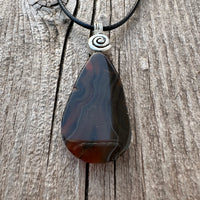 Condor Agate for Abundance, Positivity and Grounding. Signify Consciousness.
This stone was discovered in 1993 in Argentina and named after the bird flying overhead when it was discovered. It is thought to be a positive and abundant stone. Believed to attract prosperity, inspire positivity, and bring grounding to every aspect of life, condor agate can be an ally in life. It is thought to help the wearer realize talents buried deep. It is also thought to be used for balancing energies such as yin and yang energies and may be used to clear the aura and cleanse negative energy. It's also thought to inspire the wearer to speak their truths. 
18 inch black braided cable, gift box and description card included  
I want you to have the best experience possible. I provide description cards that are based on folklore and not a guarantee of outcome. Stones are not meant to replace medical treatment.  
Please seek medical advice from a professional should you need help.
My website is powered by Shopify. You can pay through my website with Shopify, Shop pay, Apple Pay or PayPal. No matter how you pay, your payment is processed by that vendor. Your payment is secure.