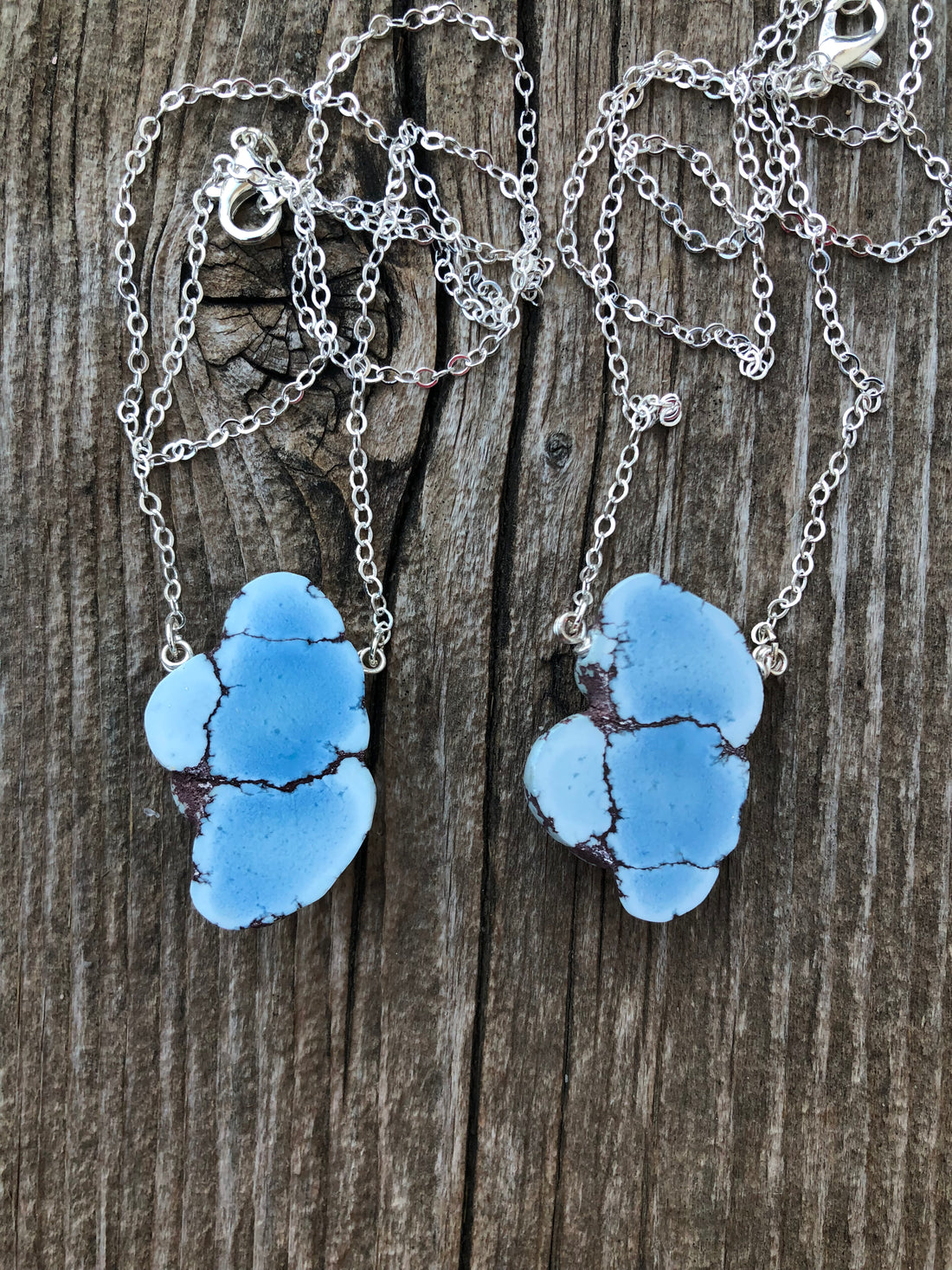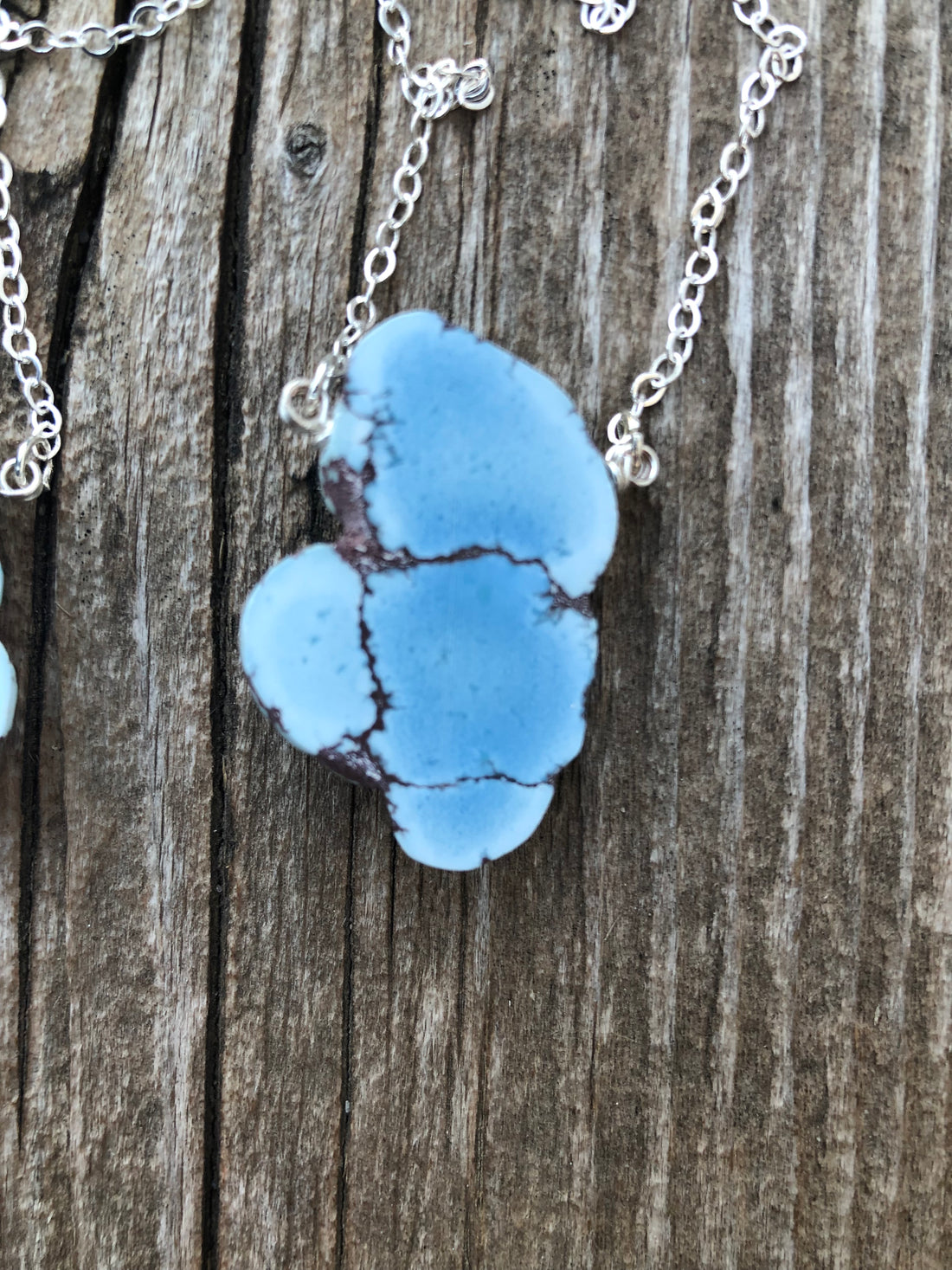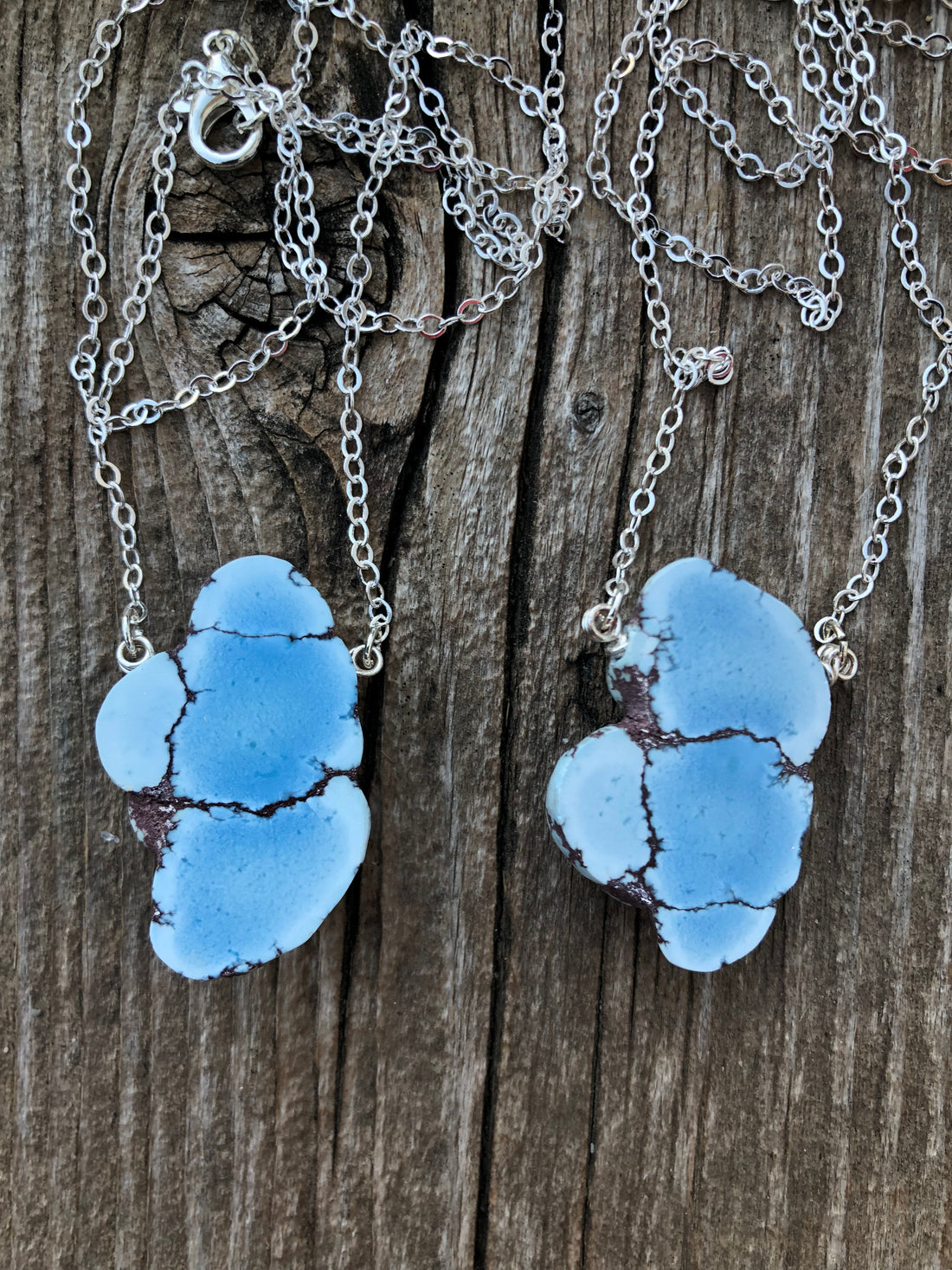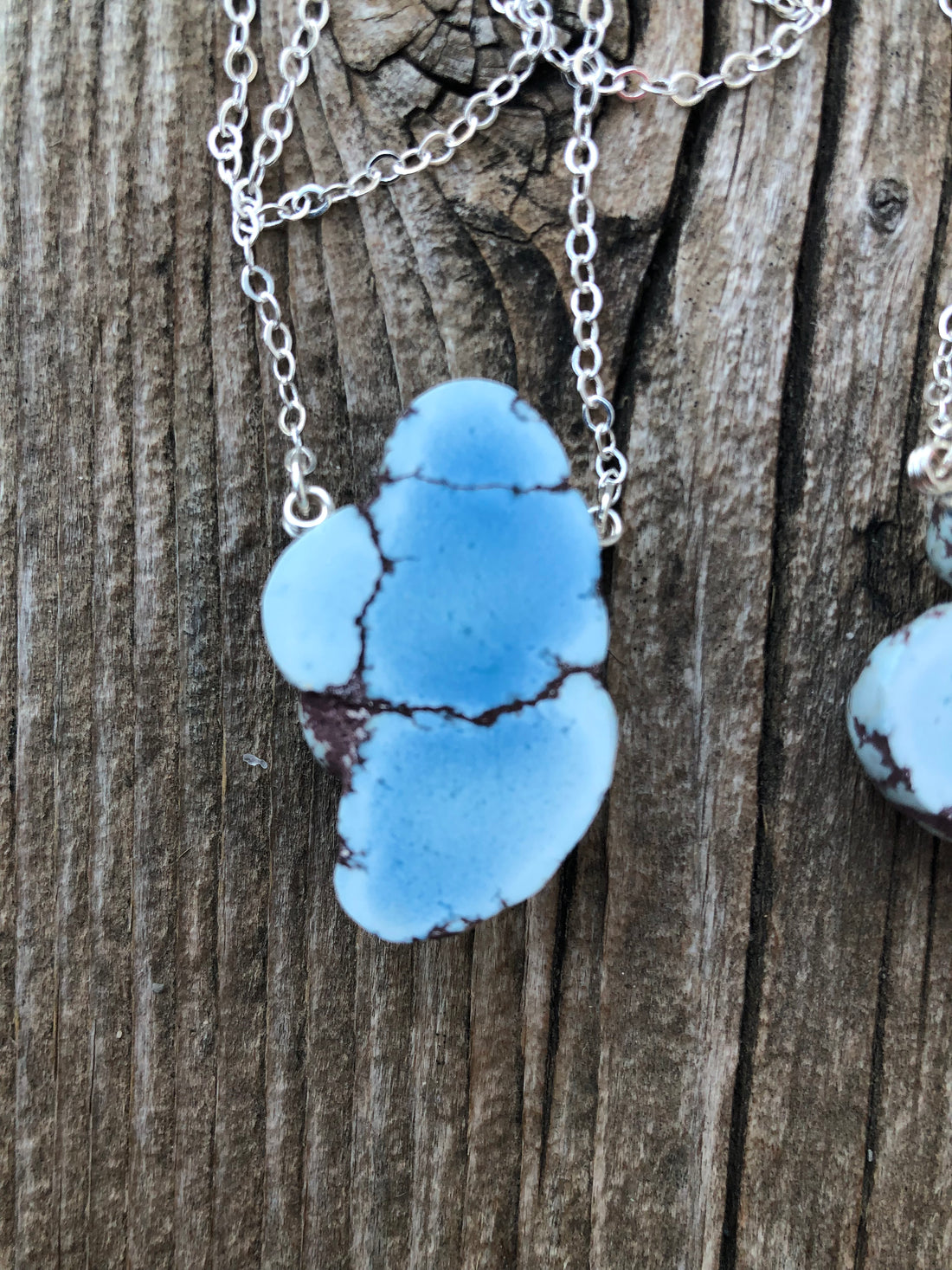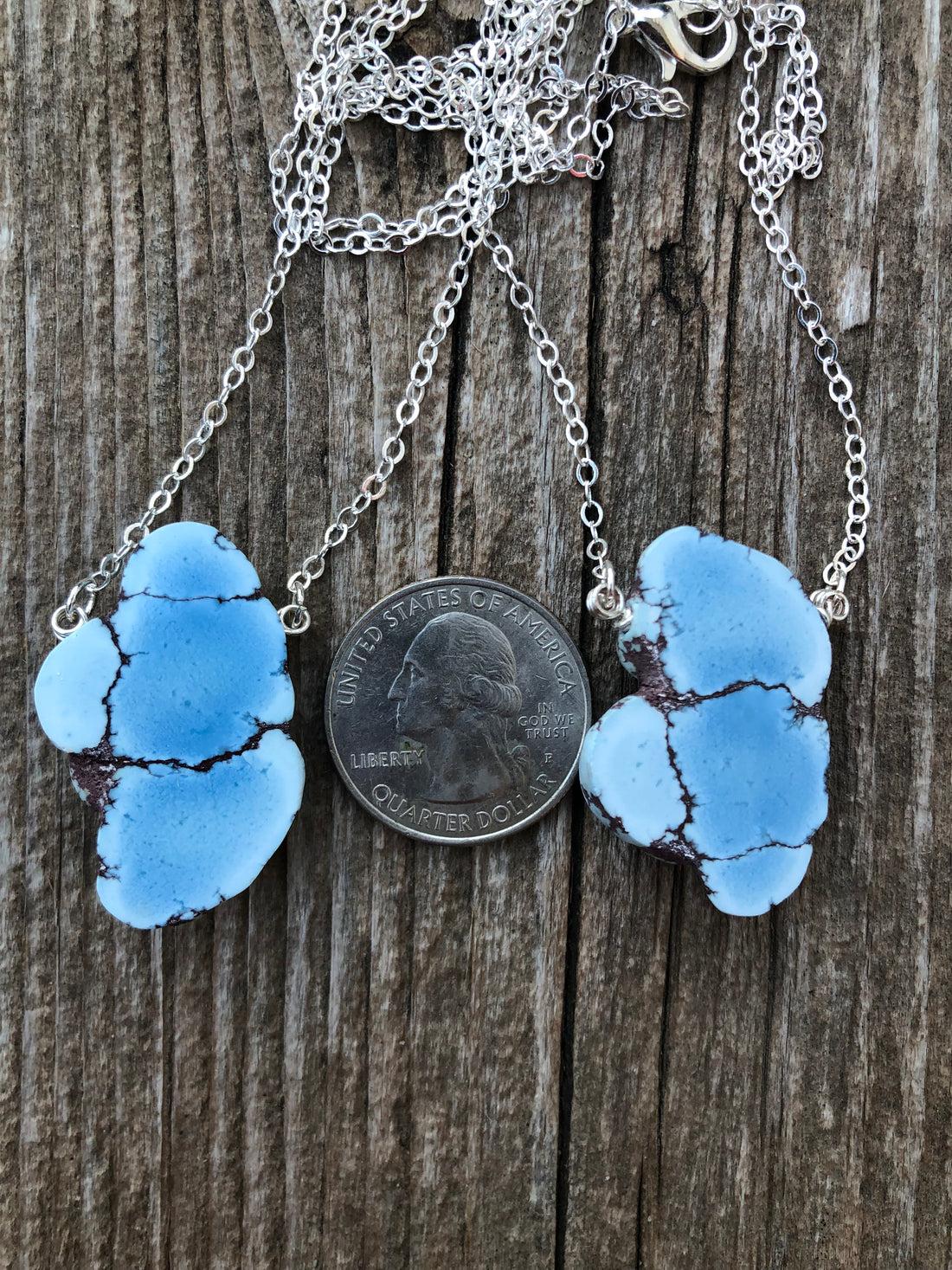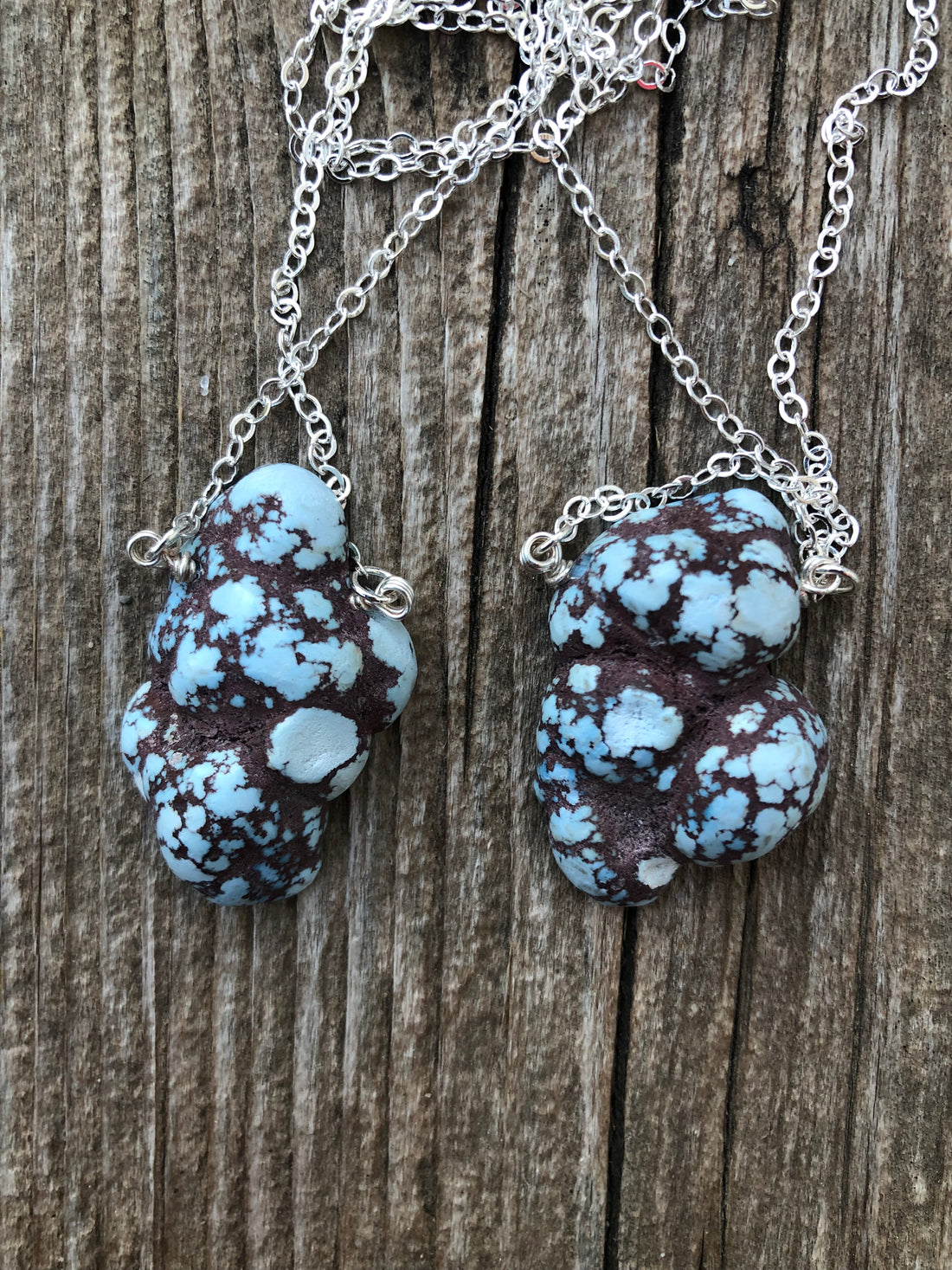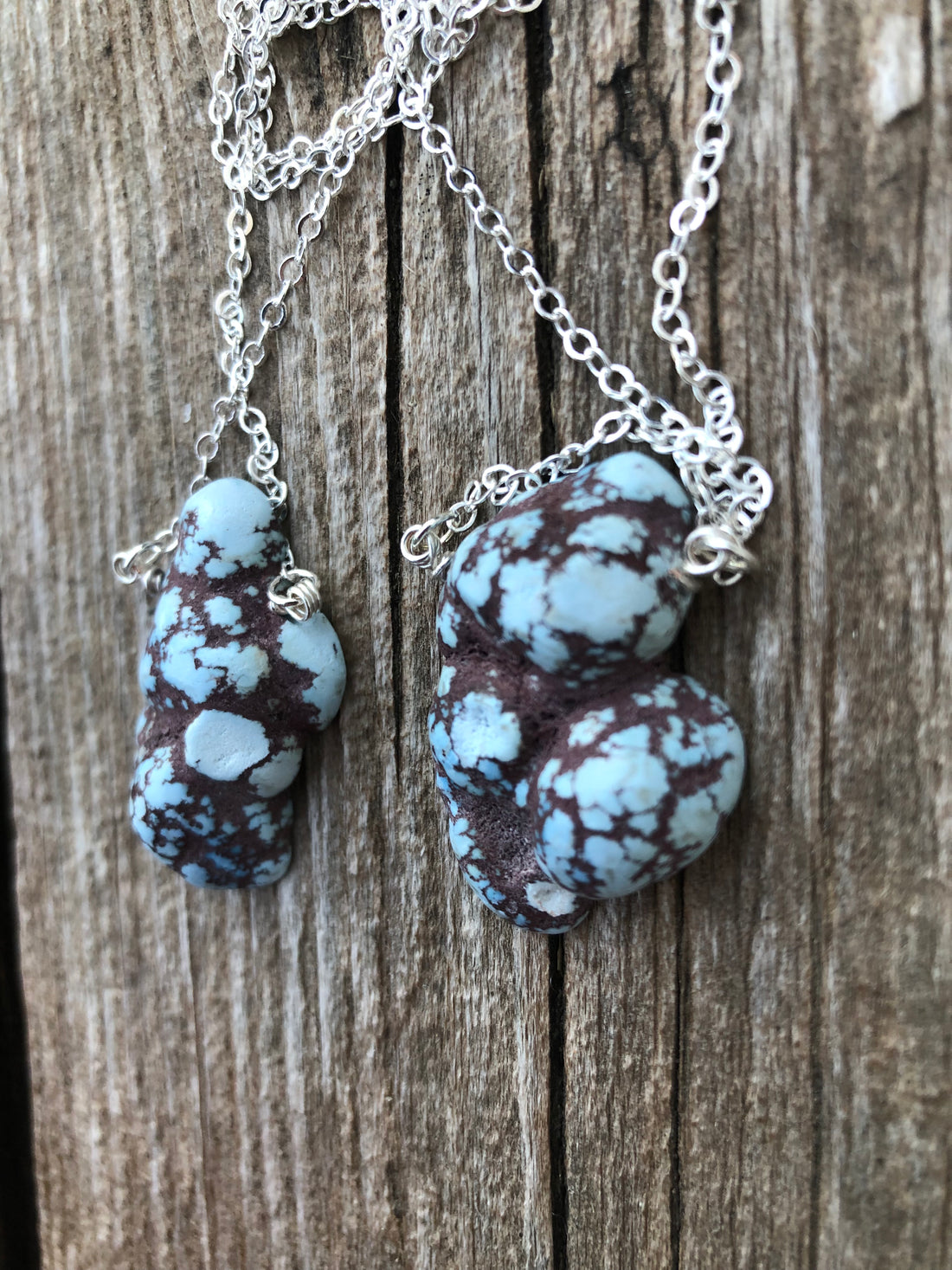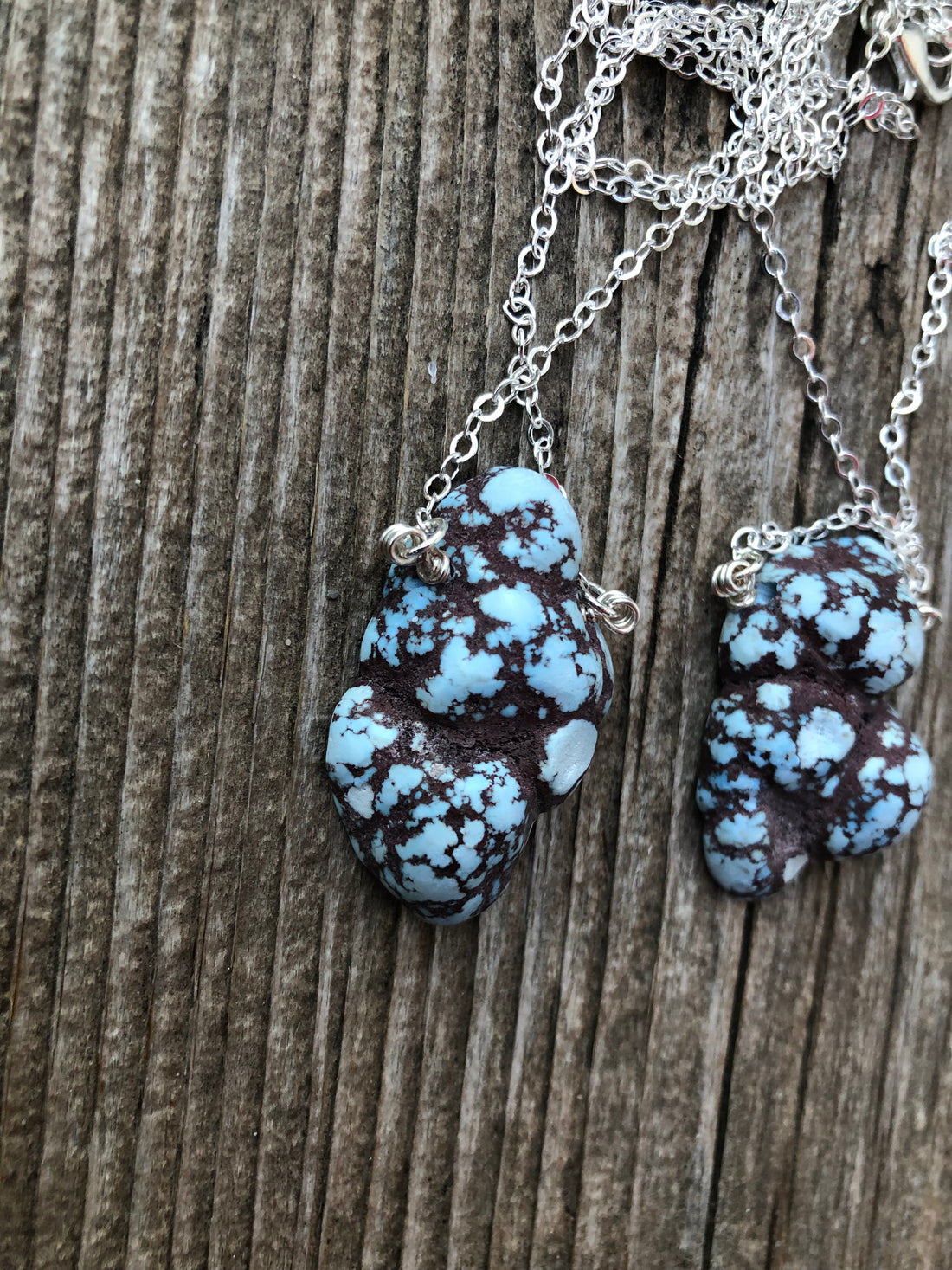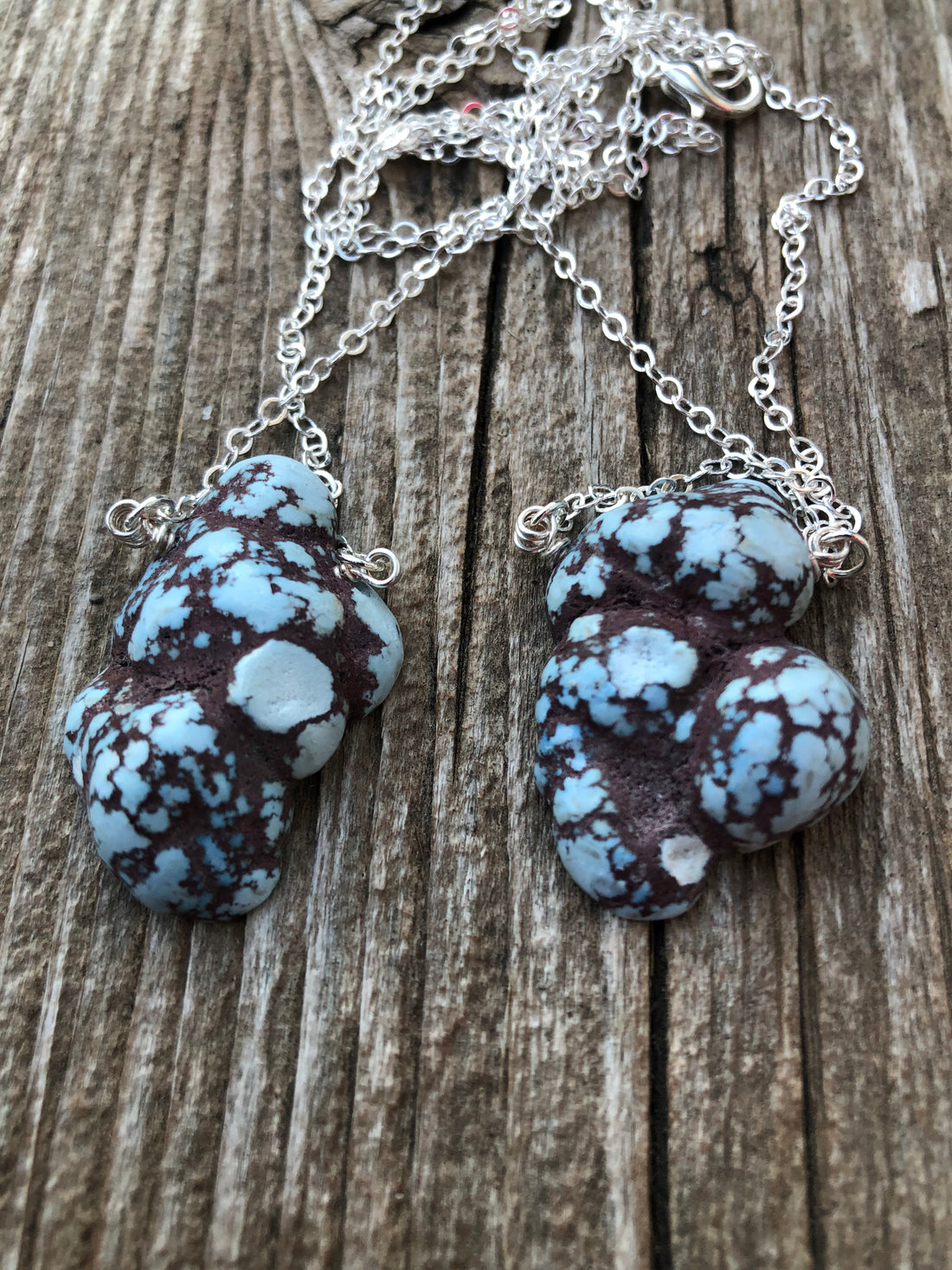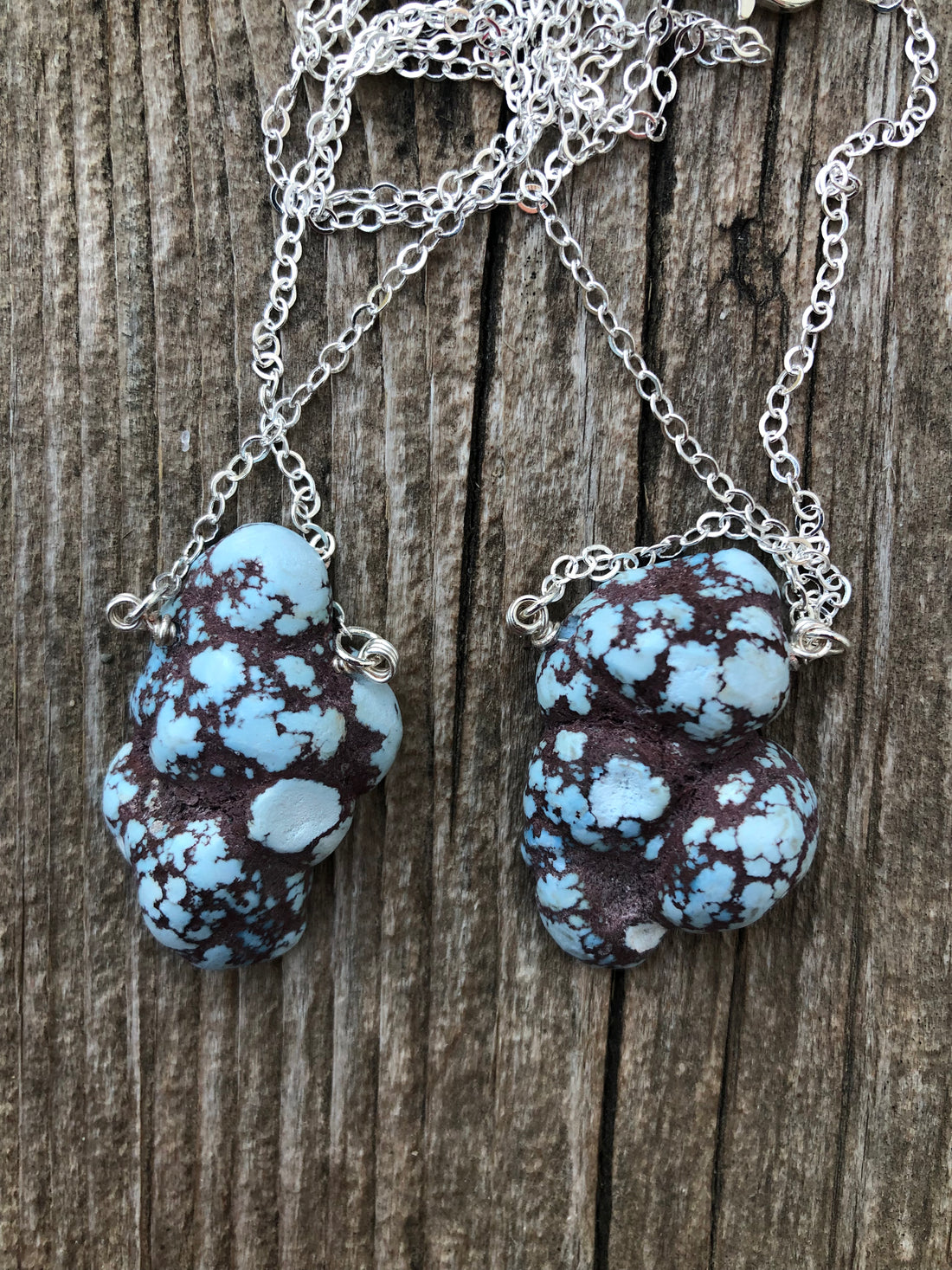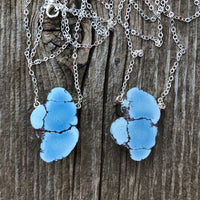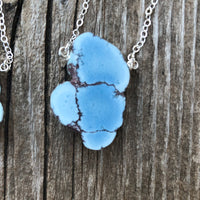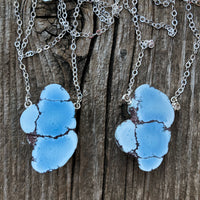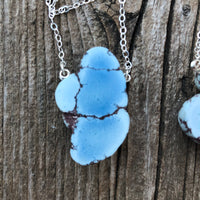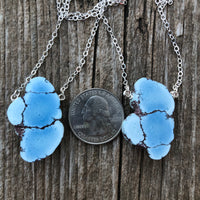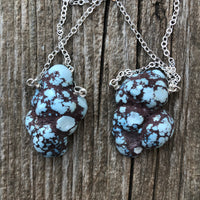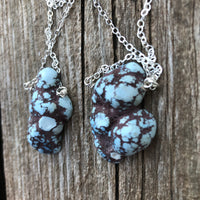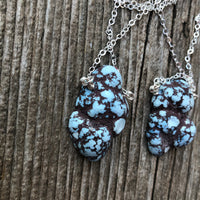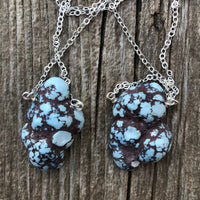 Golden Hills Turquoise Set for Peace, Communication and Well Being.
Turquoise is a powerful stone believed to bring peace to the spirit and wellbeing for the body. Turquoise may bring an attunement that may help to enhance communication with not only the physical world but also the spiritual world. It may also help the soul express itself by helping explore both past lives and look deeper at this life. This stone was believed in many ancient cultures to bring the sky and earth energies together. It may also help rid of self-sabotaging behavior.

18 inch silver plated, tarnish resistant chain, gift box and description cards included. 

This is a single stone that has been cut in half! What a wonderful idea for best friends, siblings, parent/child, soul mate! When I saw this stone it brought tears to my eyes and knew I had to help it find its home! 
This stone was hand mined by a family owned operation in Kazakstan.  Due to flooding, Golden Hills Turquoise can only be mined during the winter months. 
I want you to have the best experience possible. I provide description cards that are based on folklore and not a guarantee of outcome. Stones are not meant to replace medical treatment.  
Please seek medical advice from a professional should you need help.
My website is powered by Shopify. You can pay through my website with Shopify, Shop pay, Apple Pay or PayPal. No matter how you pay, your payment is processed by that vendor. Your payment is secure.