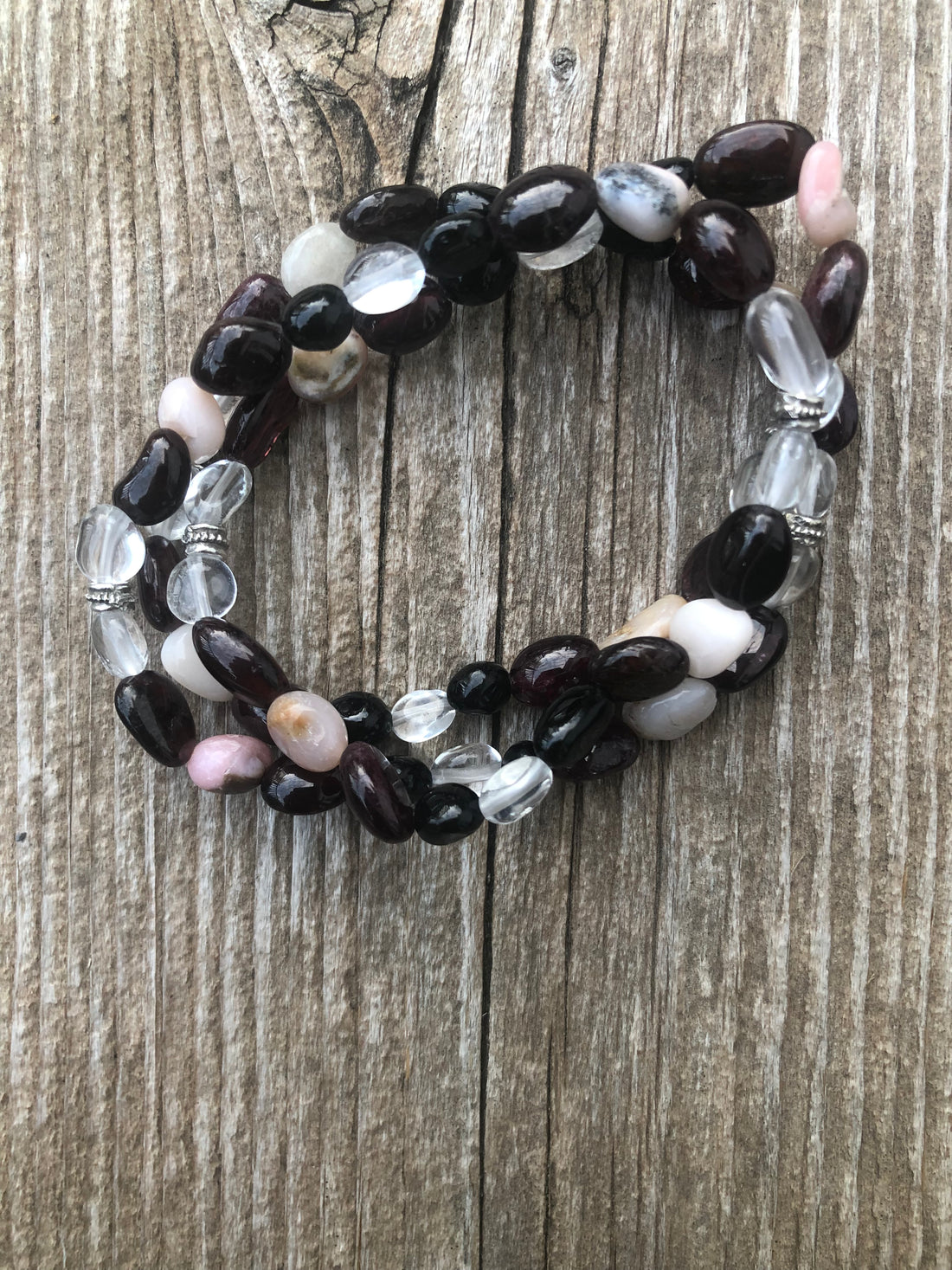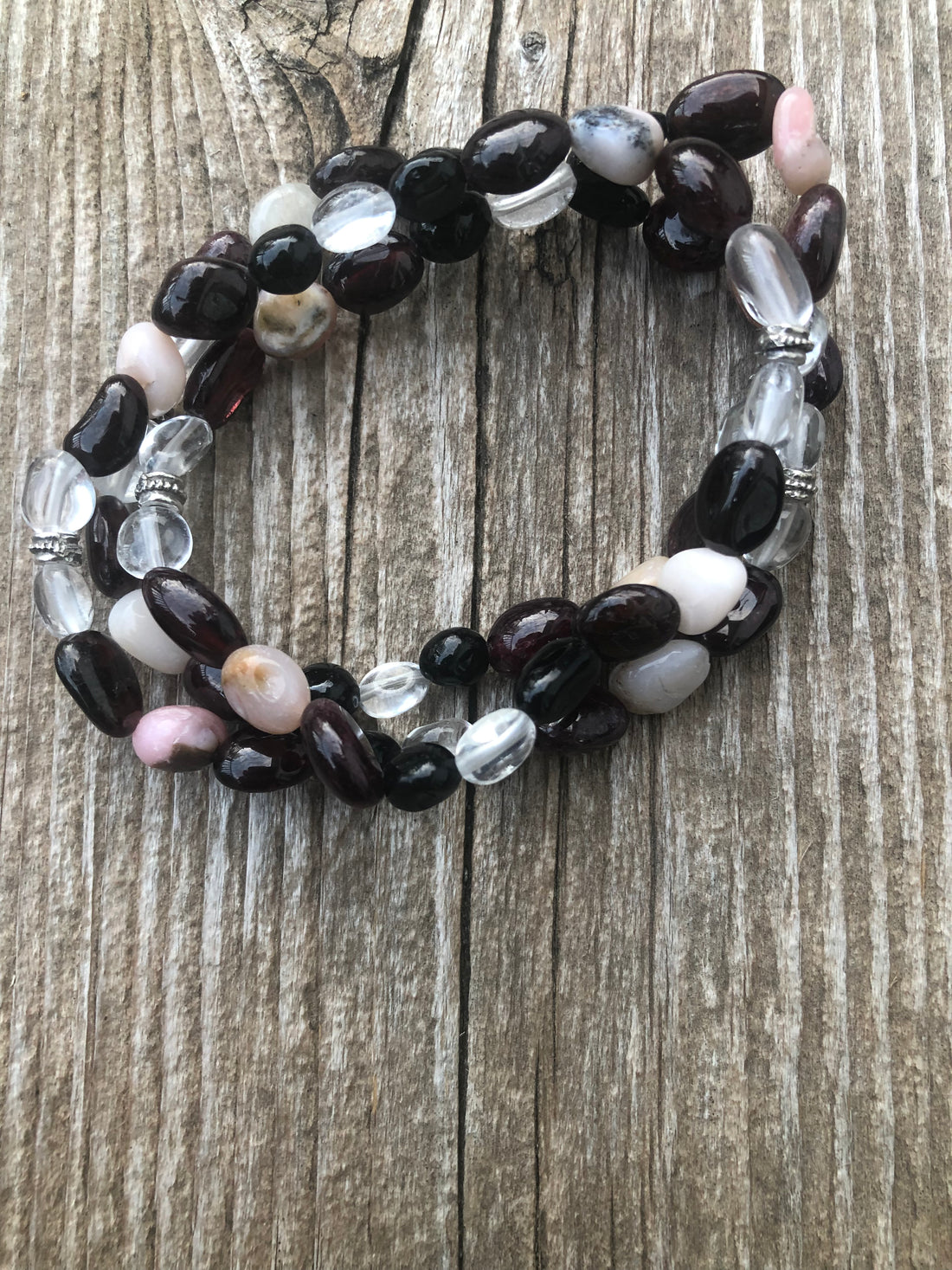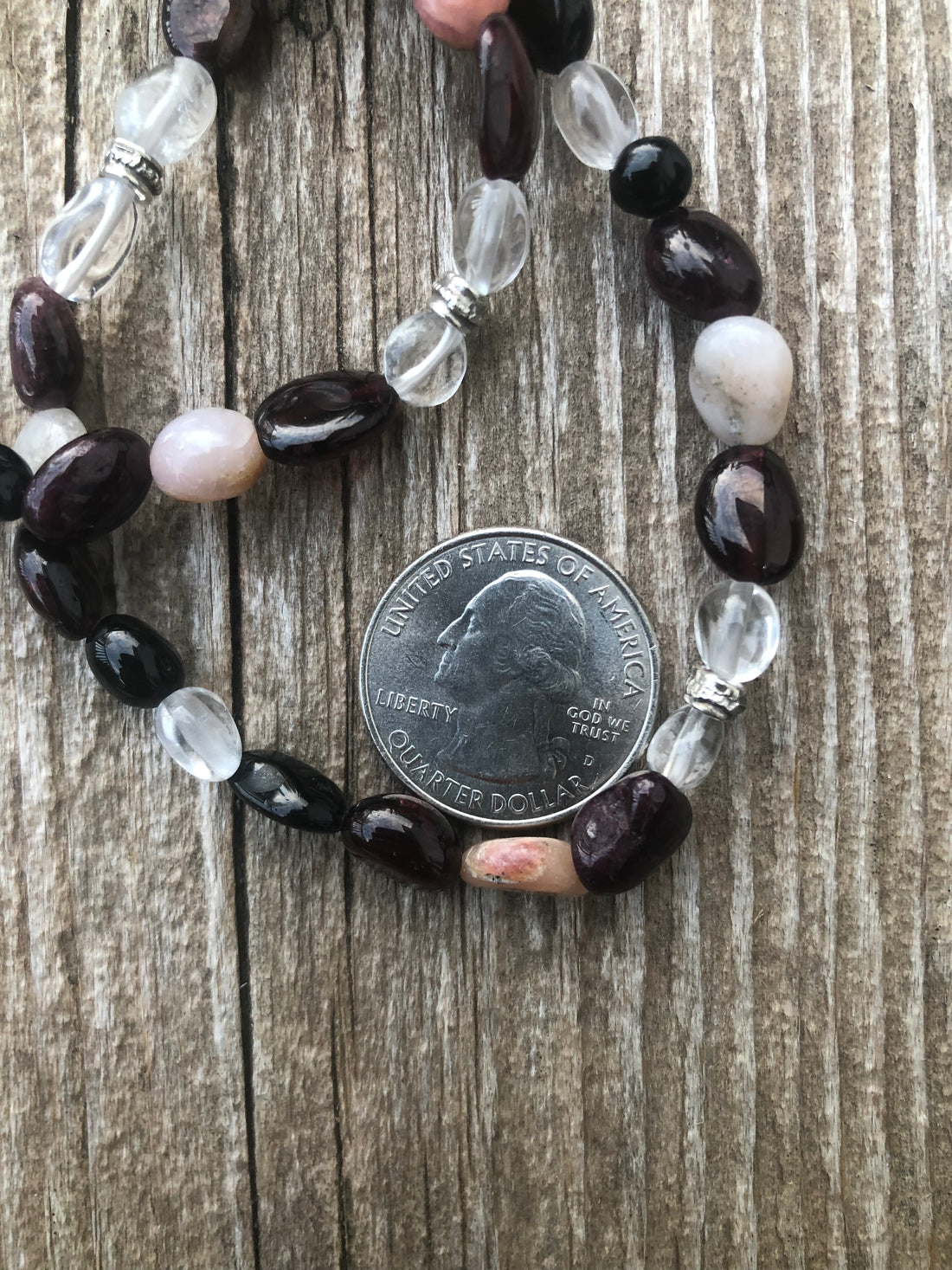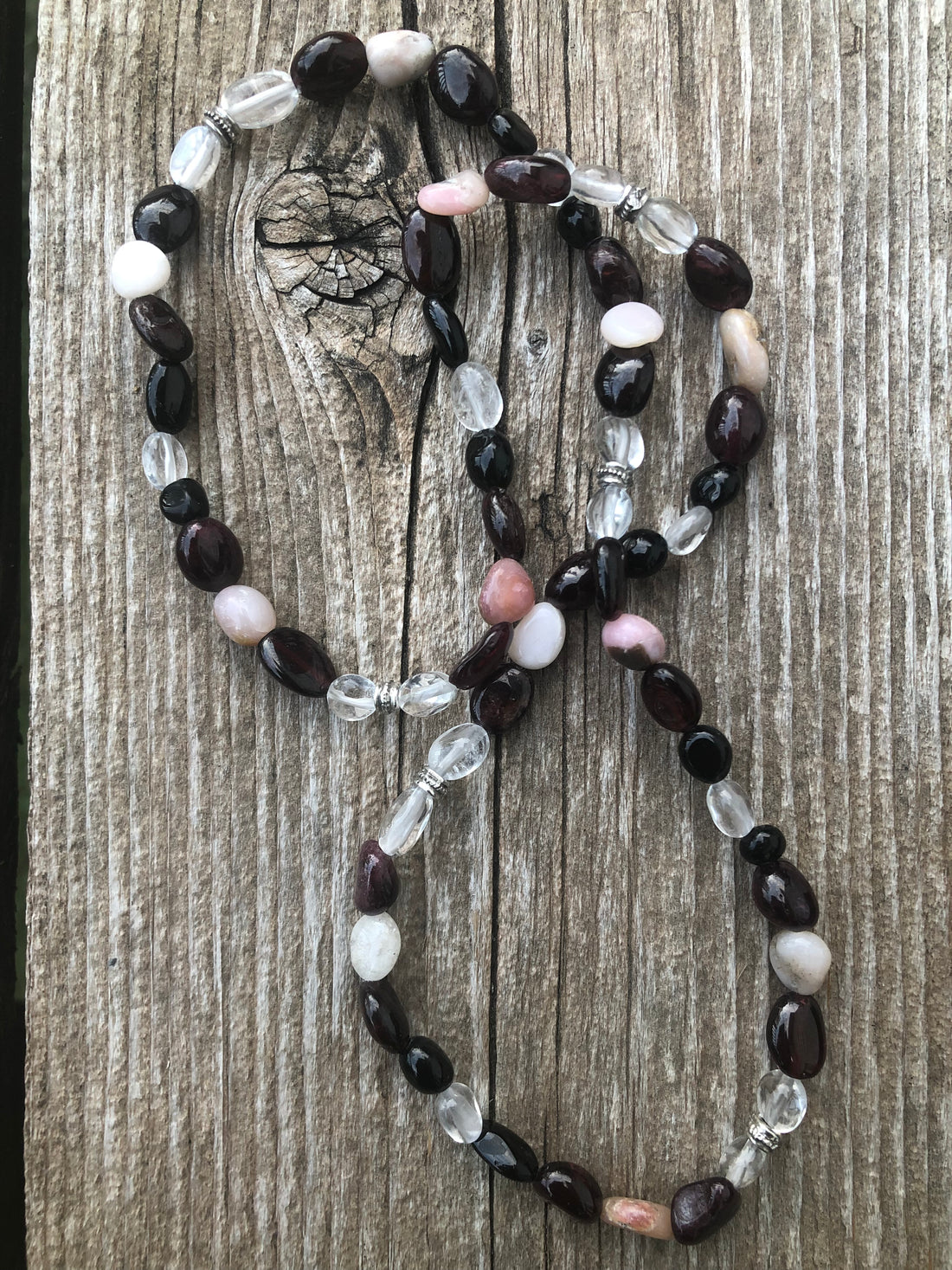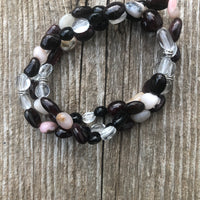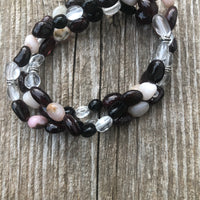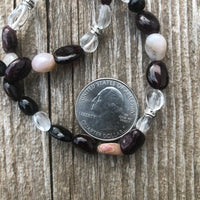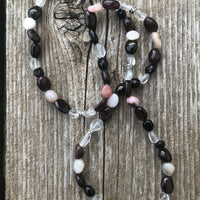 Retrograde Jewelry. Garnet, Pink Opal, Tourmaline and Clear Quartz for Invisibility
I call this my Invisibility Cloak Bracelet/Necklace  
Pink opal is believed to be a very protective stone that may help you avoid negativity and negative attention. When paired with garnet, it may help you go unnoticed when you desire. It was thought to act as an invisibility cloak in ancient times. This combination also may give you the stability to bring your undesirable traits to the surface. Combined with clear Quartz to amplify energy. Black tourmaline for added protection. 


I love this bracelet for those cosmic changes (Mercury in Retrograde) to help the energy go around and not through the wearer. 


As a bracelet wrapped three times around the wrist this bracelet measures just under 7 inches or just under 8 cm. As a necklace, it is just under 22 inches or 56 cm. 


Gift bag and description card included. 
I want you to have the best experience possible. I provide description cards that are based on folklore and not a guarantee of outcome. Stones are not meant to replace medical treatment.  
Please seek medical advice from a professional should you need help.
My website is powered by Shopify. You can pay through my website with Shopify, Shop pay, Apple Pay or PayPal. No matter how you pay, your payment is processed by that vendor. Your payment is secure.