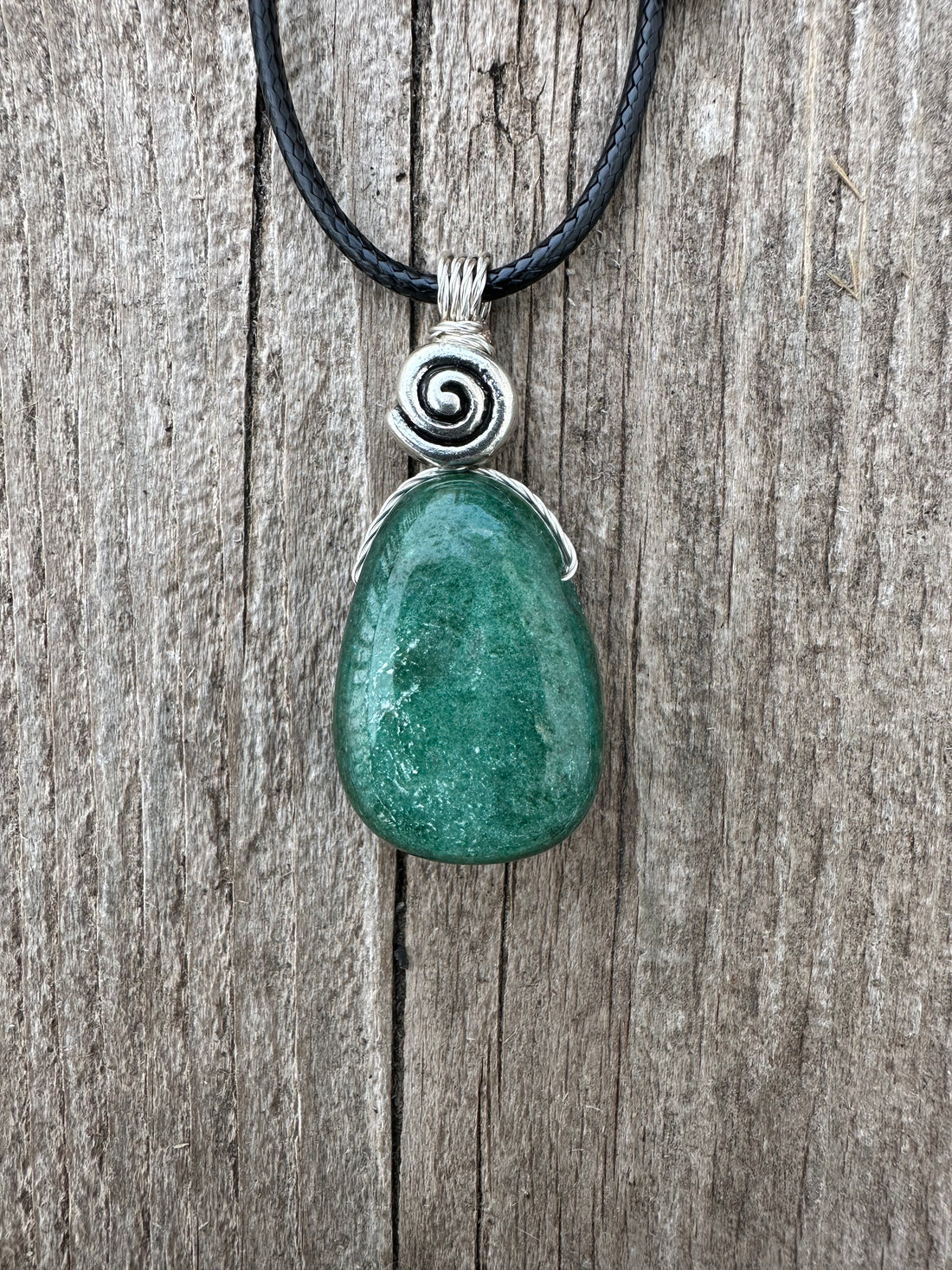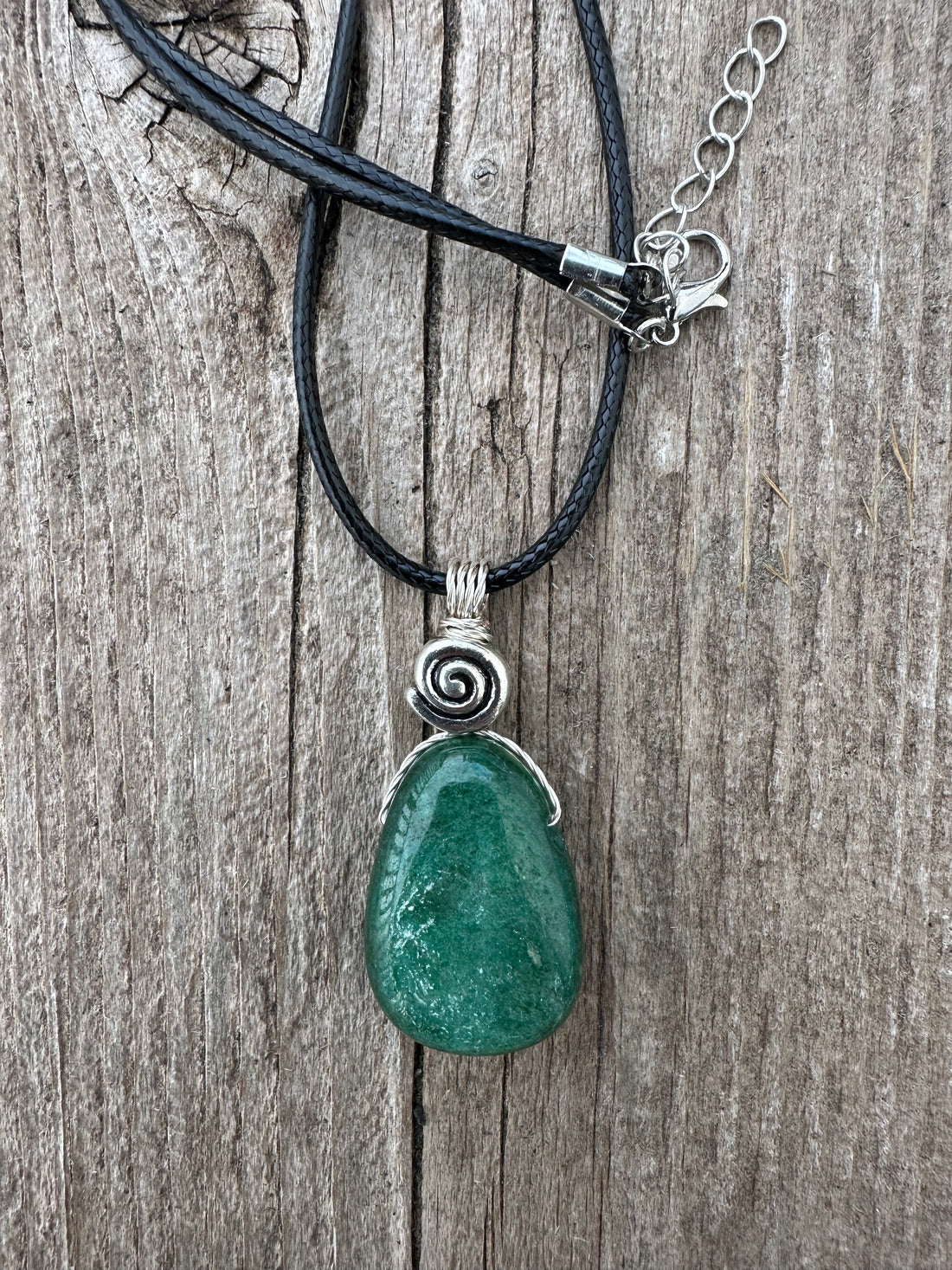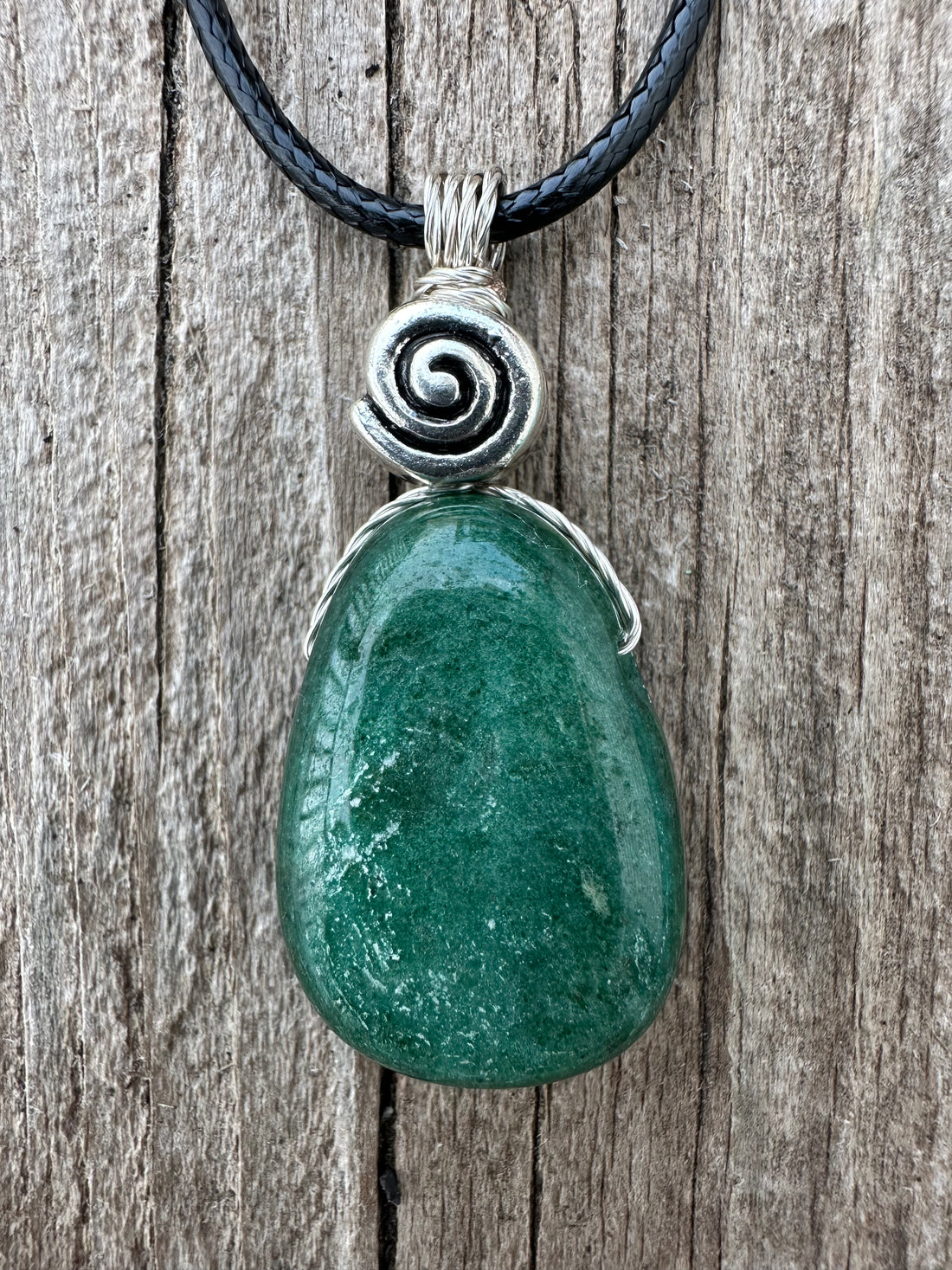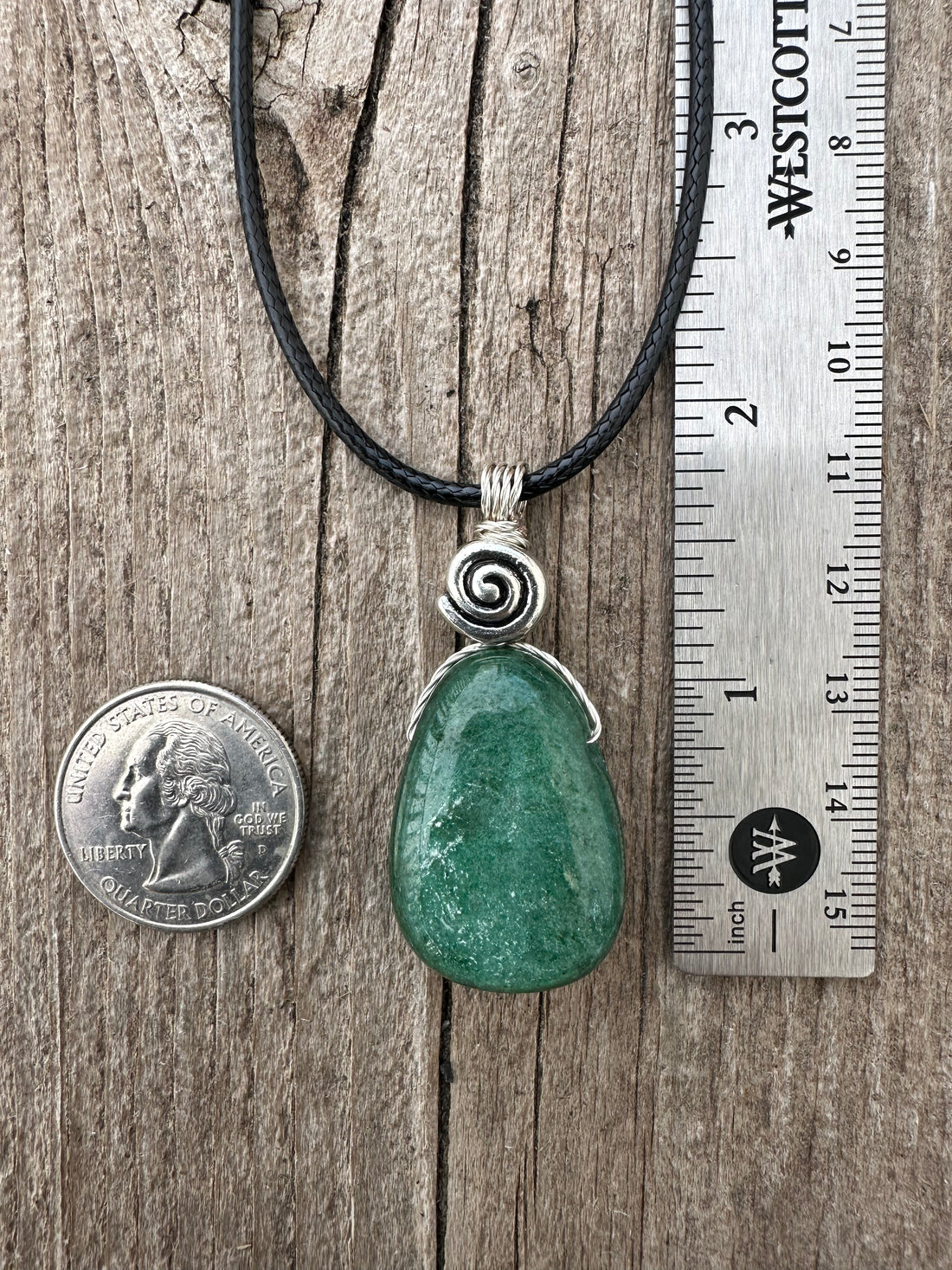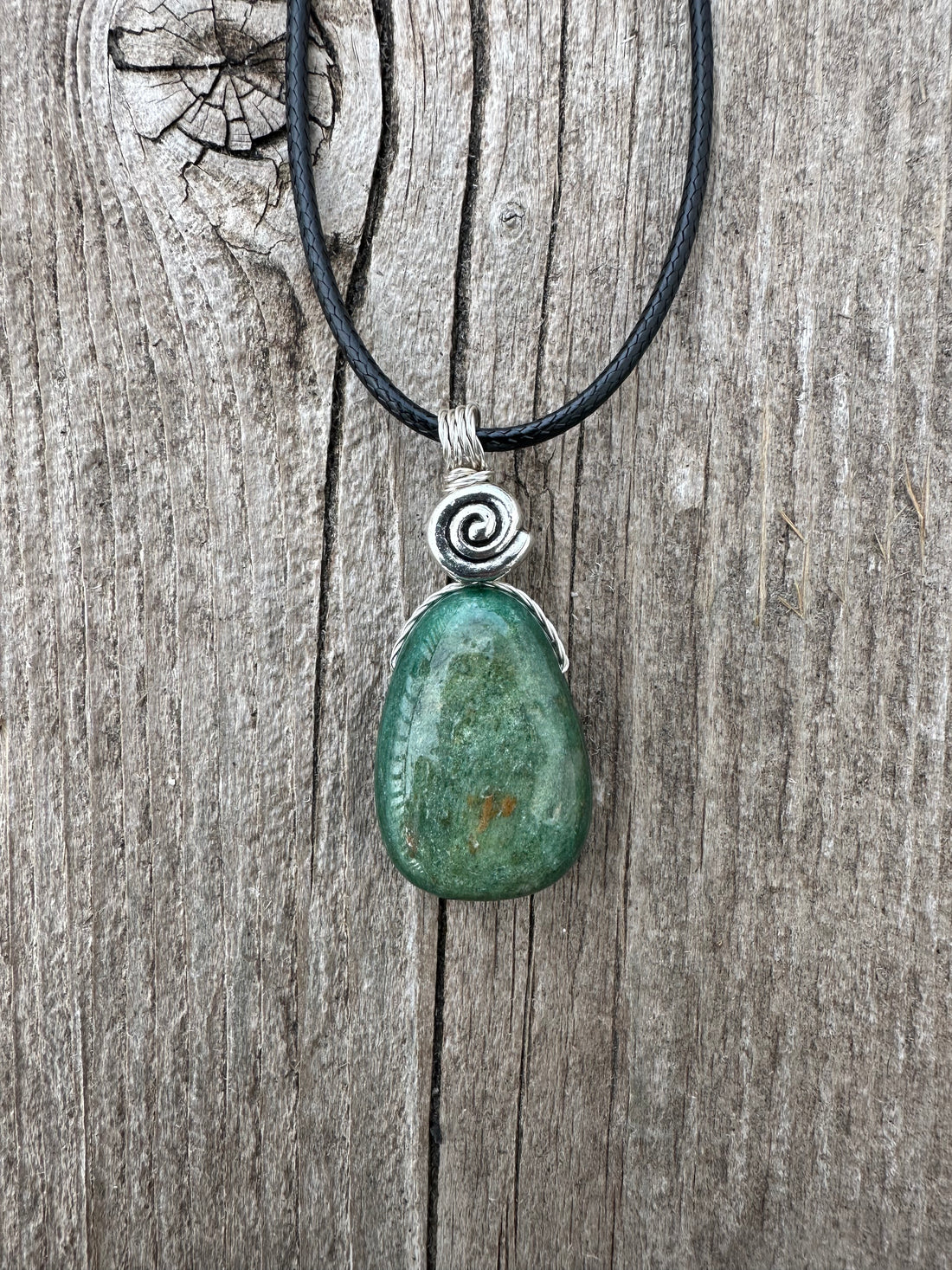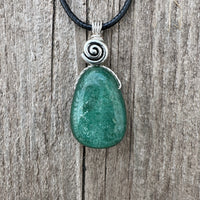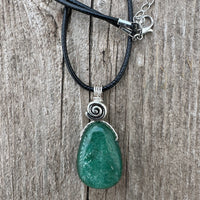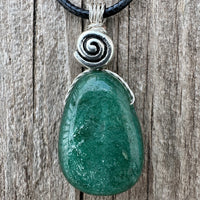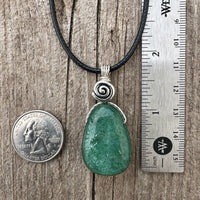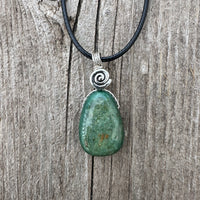 Fuchsite for Knowledge, New Patterns and Releasing Martyrdom. Swirl to Signify Consciousness.
Fuchsite is believed to be a great stone for accessing all knowledge. It may help with understanding day to day interactions and how they relate back to life. It is thought to be  a great stone for those who struggle with martyrdom. It may help reverse those tendencies and help to understand how to be of service without seeking power, victimhood or the need to serve for self worth. It's a stone of unconditional love combined with the sense to know when to change patterns and say no or find a healthier path. It is believed to be beneficial in overcoming codependency, conflict and tension. 
18 inch black braided cable, gift box and description card included. 


Swirl is tarnish resistant alloy. 
I want you to have the best experience possible. I provide description cards that are based on folklore and not a guarantee of outcome. Stones are not meant to replace medical treatment.  
Please seek medical advice from a professional should you need help.
My website is powered by Shopify. You can pay through my website with Shopify, Shop pay, Apple Pay or PayPal. No matter how you pay, your payment is processed by that vendor. Your payment is secure.