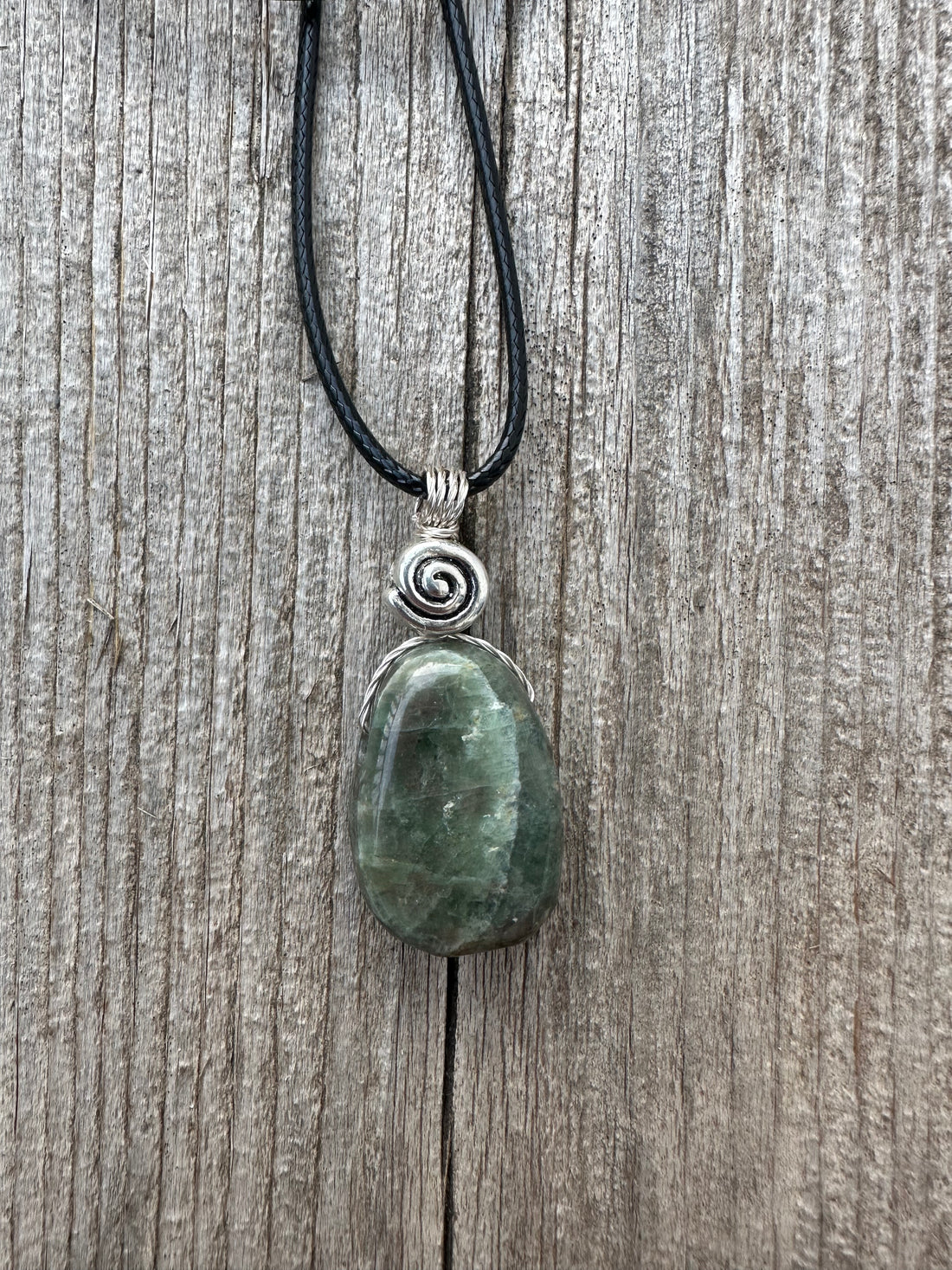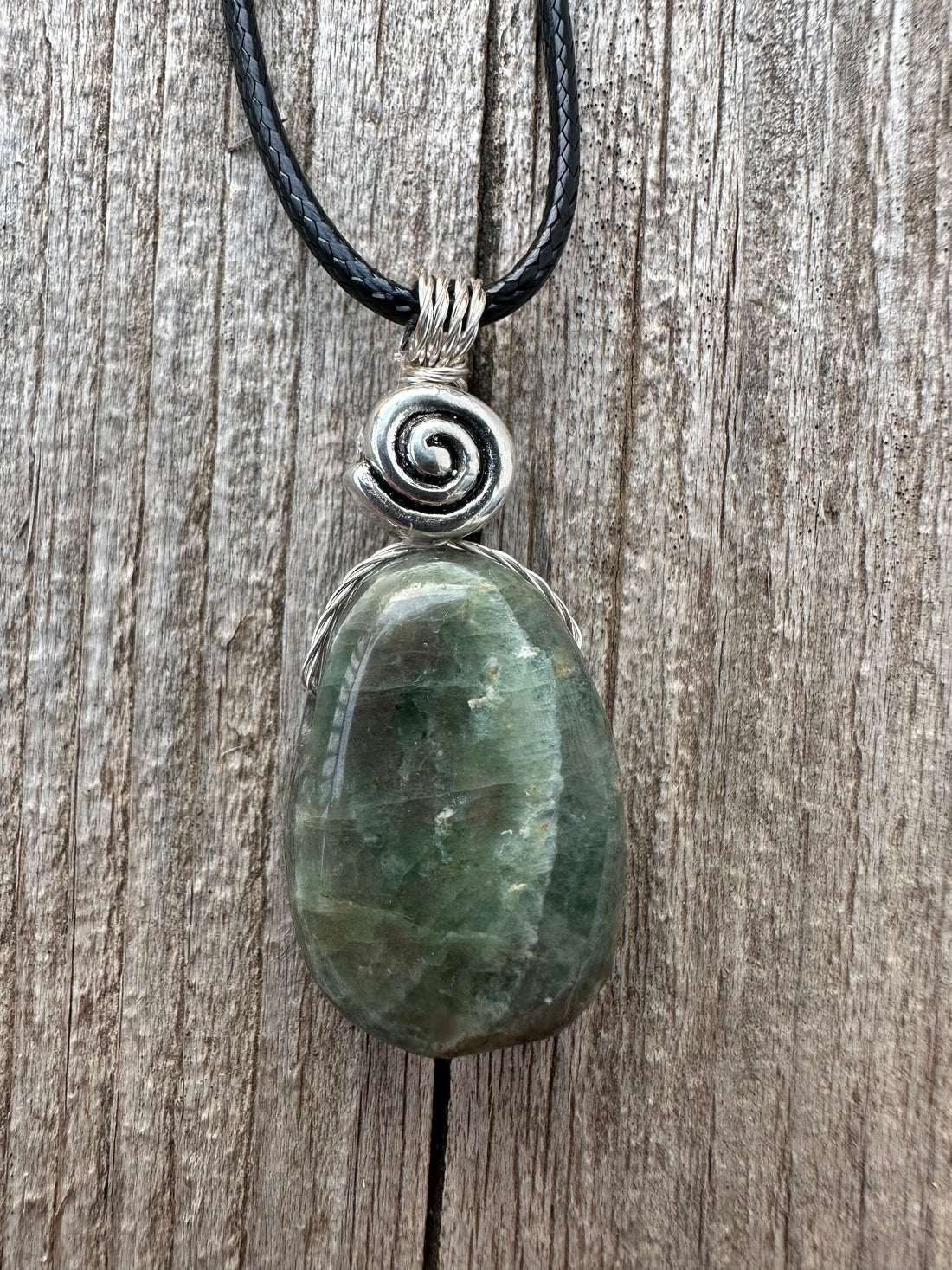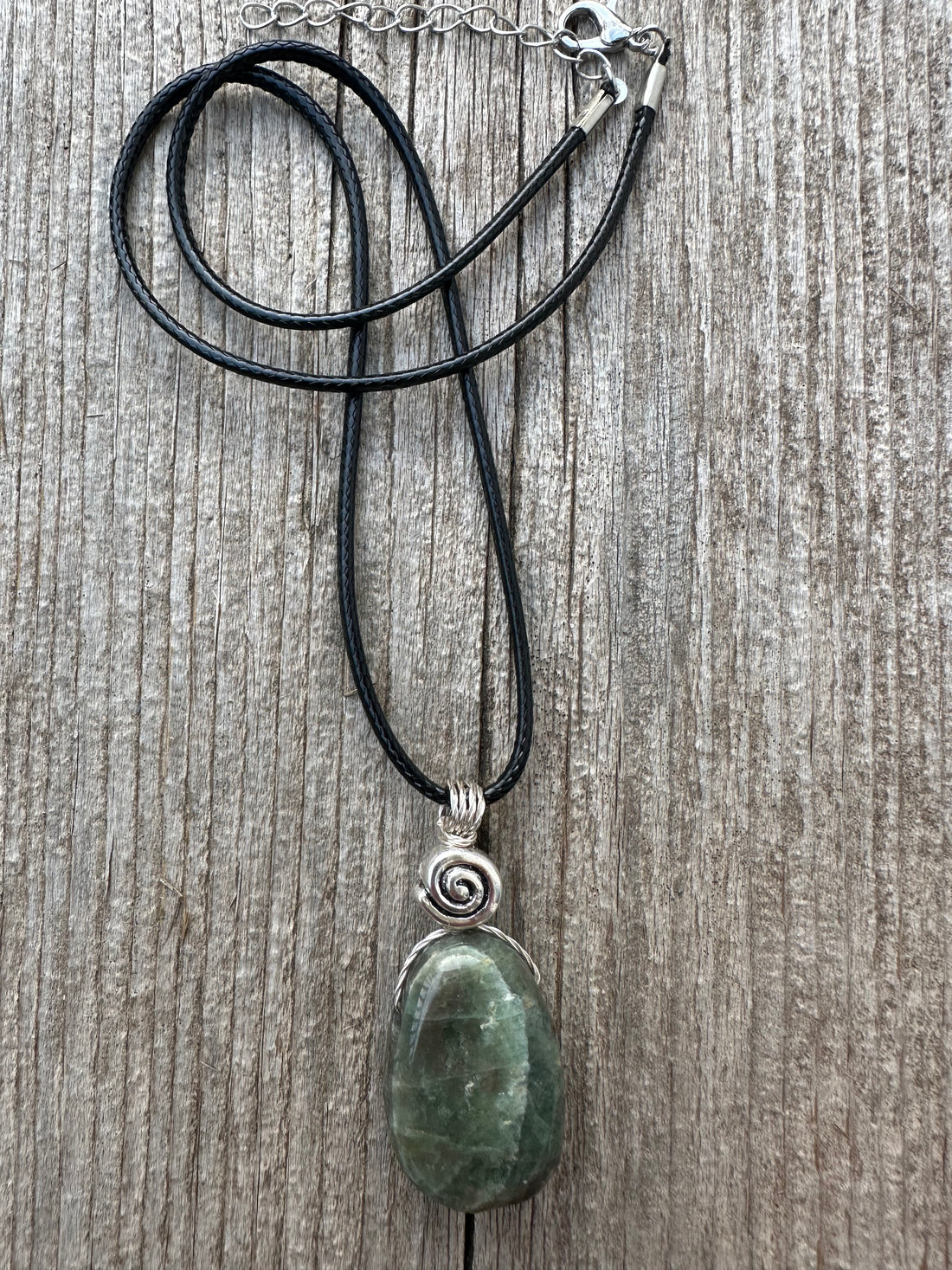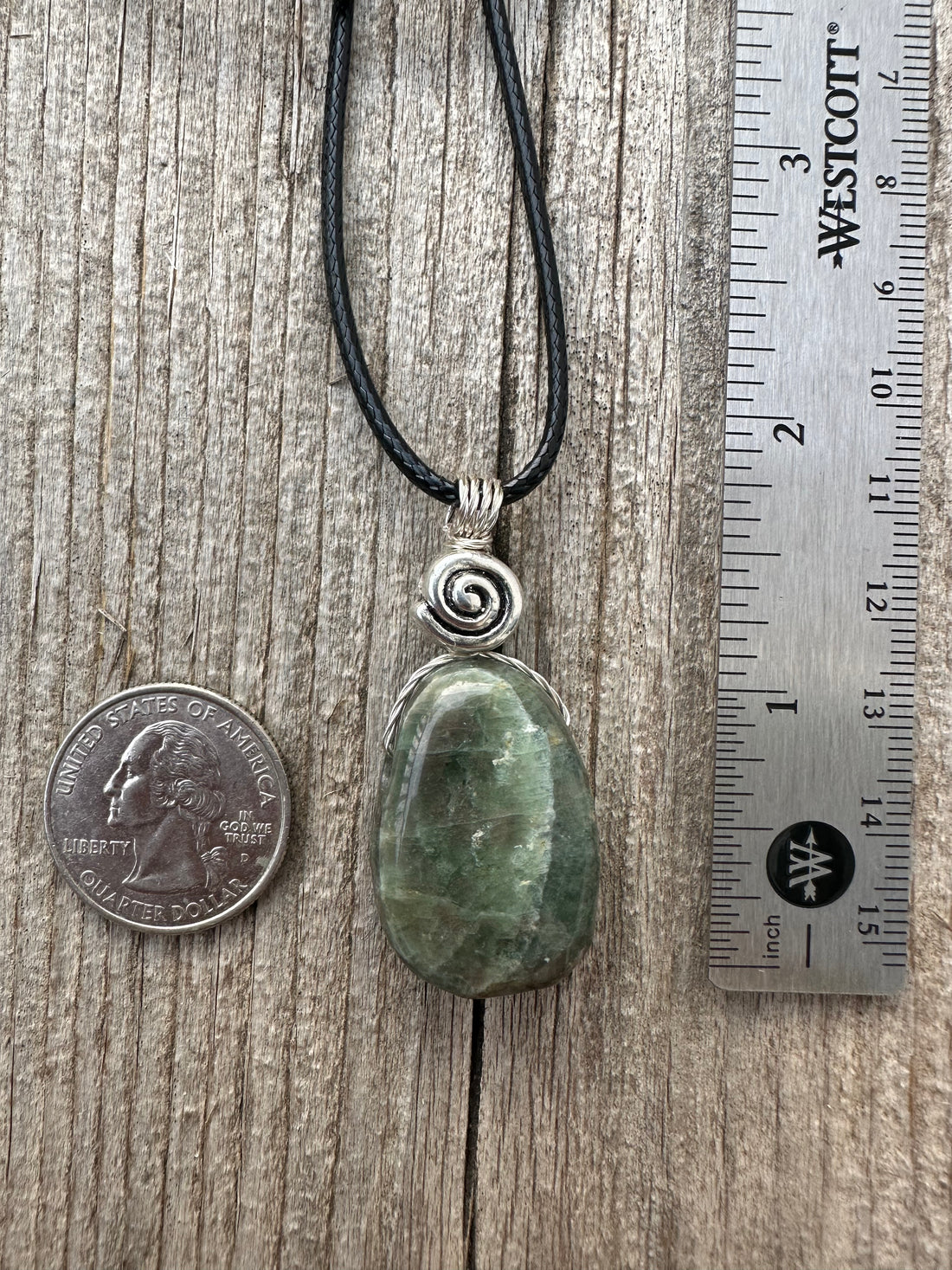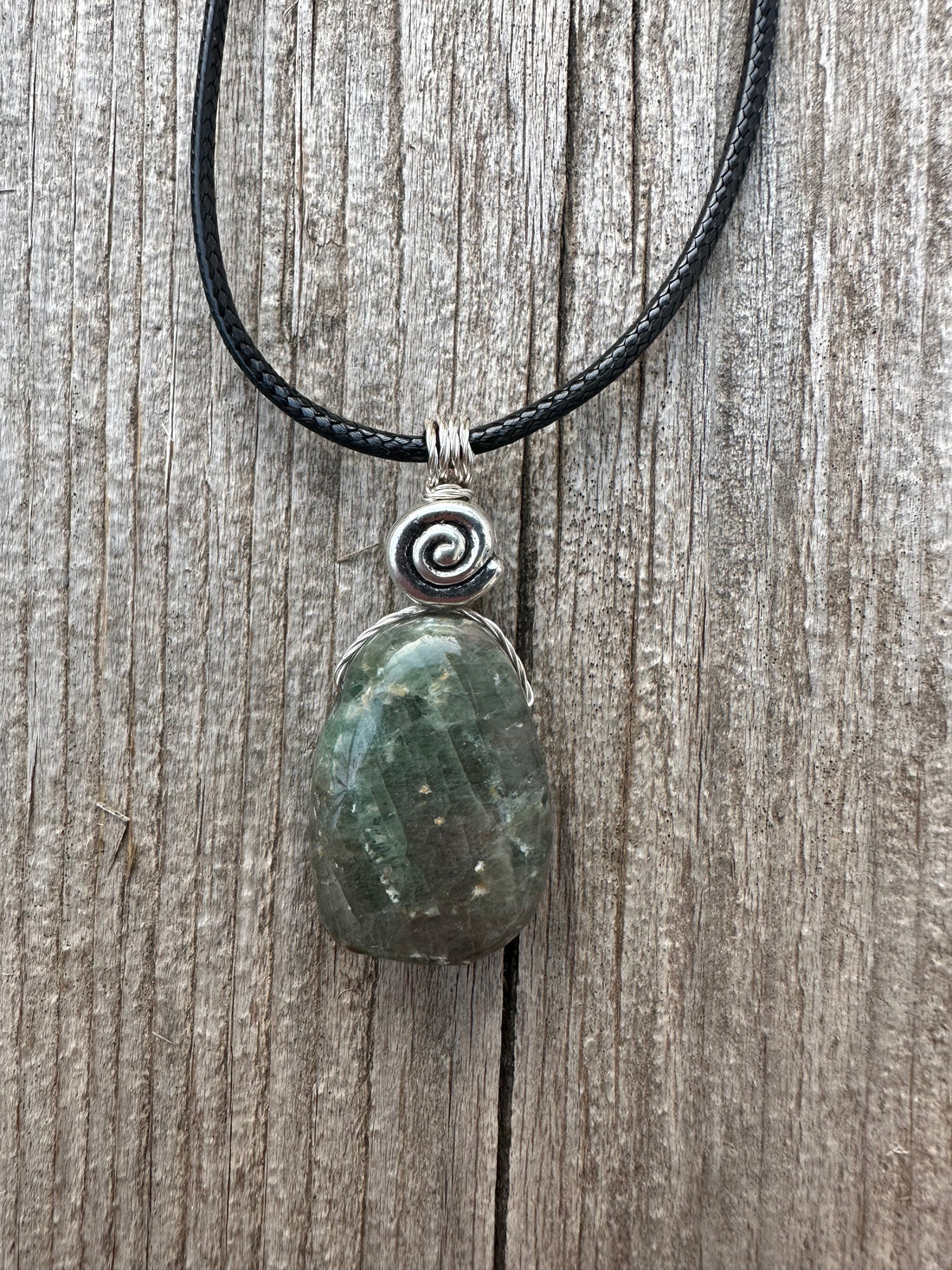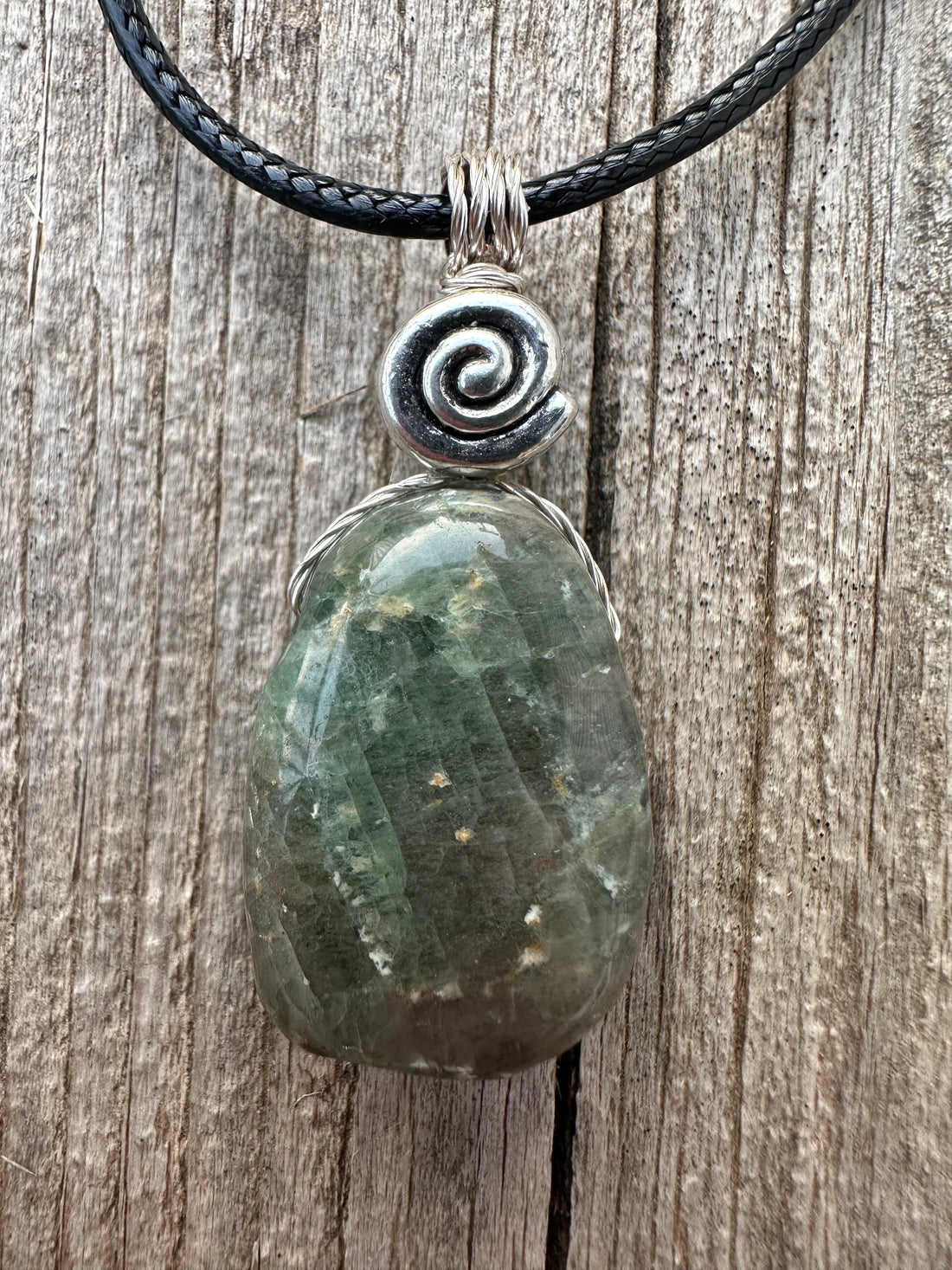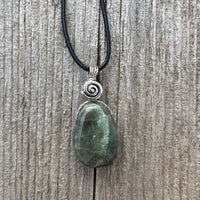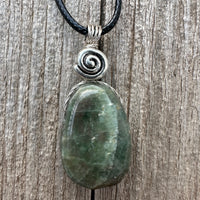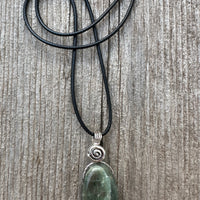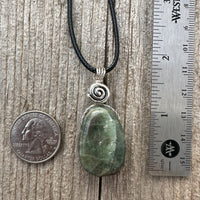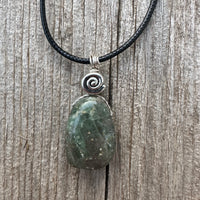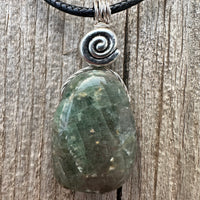 Dioptase for Heart Centered Awareness. Swirl to Signify. Consciousness
Dioptase is a rare heart centered stone is thought to be a powerful stone for working with the heart chakra. It is thought to bring a higher level of functioning to all chakras and may even assist in attaining a higher level of consciousness. It also is thought to help with living in the moment, connecting to past-life memories and may help move from negative thought to positivity. Through this, one can move from a sense of lacking to abundance. This is also thought to be a stone for connecting to the inner child to explore past traumas and pain. It may help show difficulties experienced may be a mirror of an inner struggle. When meditating, it can be placed on the third eye. This is thought to activate spiritual attunement and psychic vision. It may bring an inner value of self.
18 inch black braided cable, gift box and description card included. Swirl is tarnish resistant alloy. 
I want you to have the best experience possible. I provide description cards that are based on folklore and not a guarantee of outcome. Stones are not meant to replace medical treatment.  
Please seek medical advice from a professional should you need help.
My website is powered by Shopify. You can pay through my website with Shopify, Shop pay, Apple Pay or PayPal. No matter how you pay, your payment is processed by that vendor. Your payment is secure.