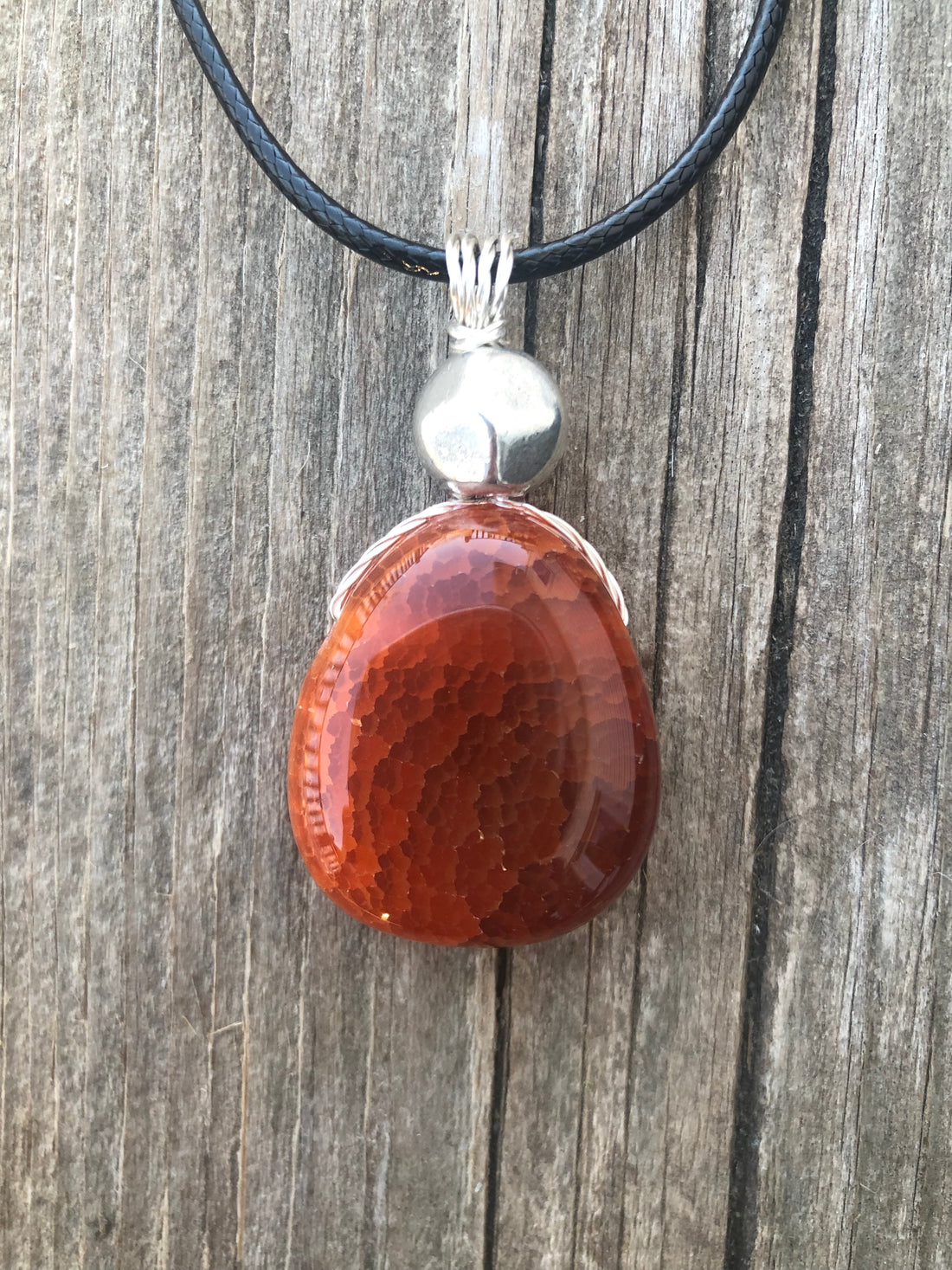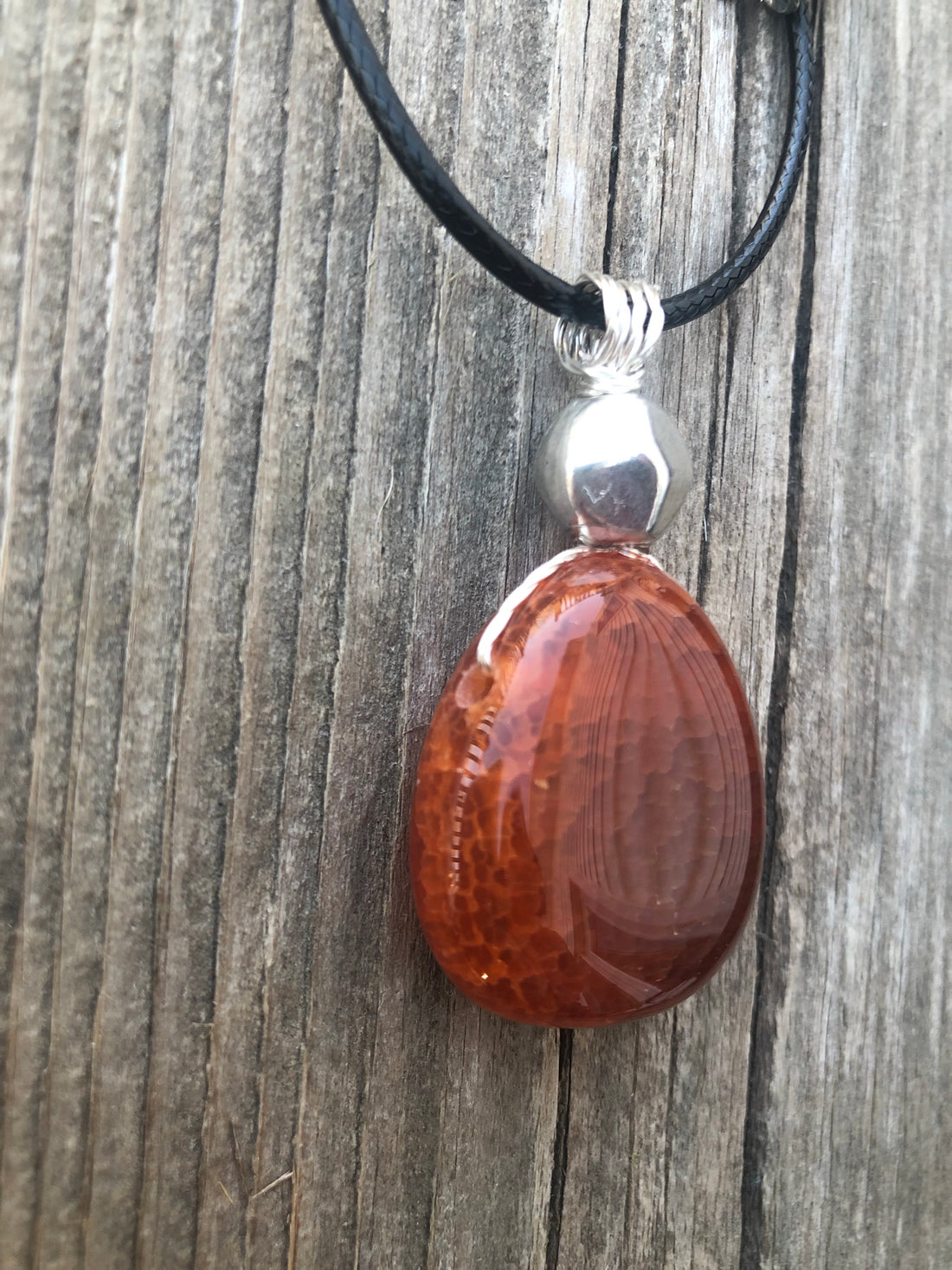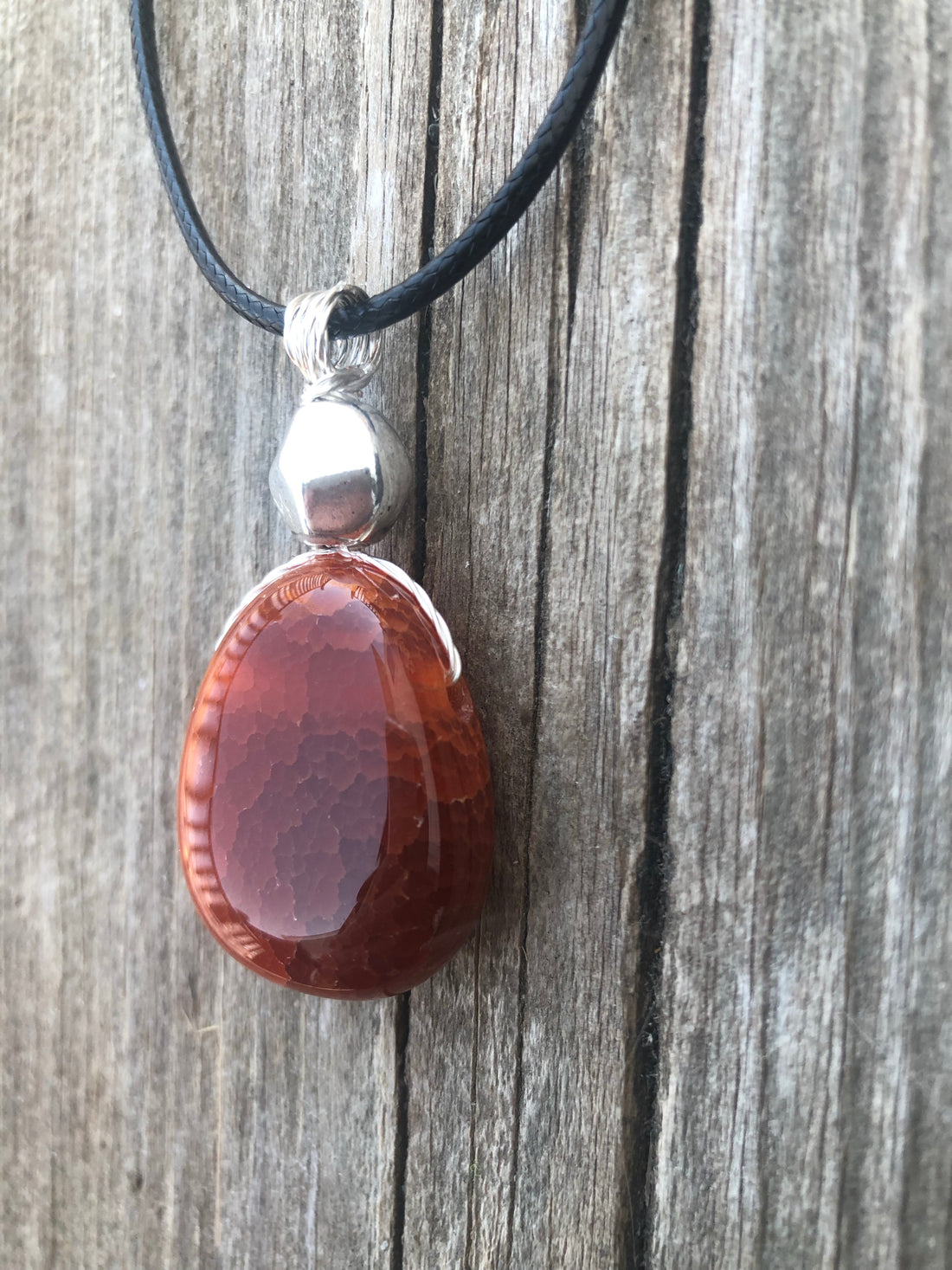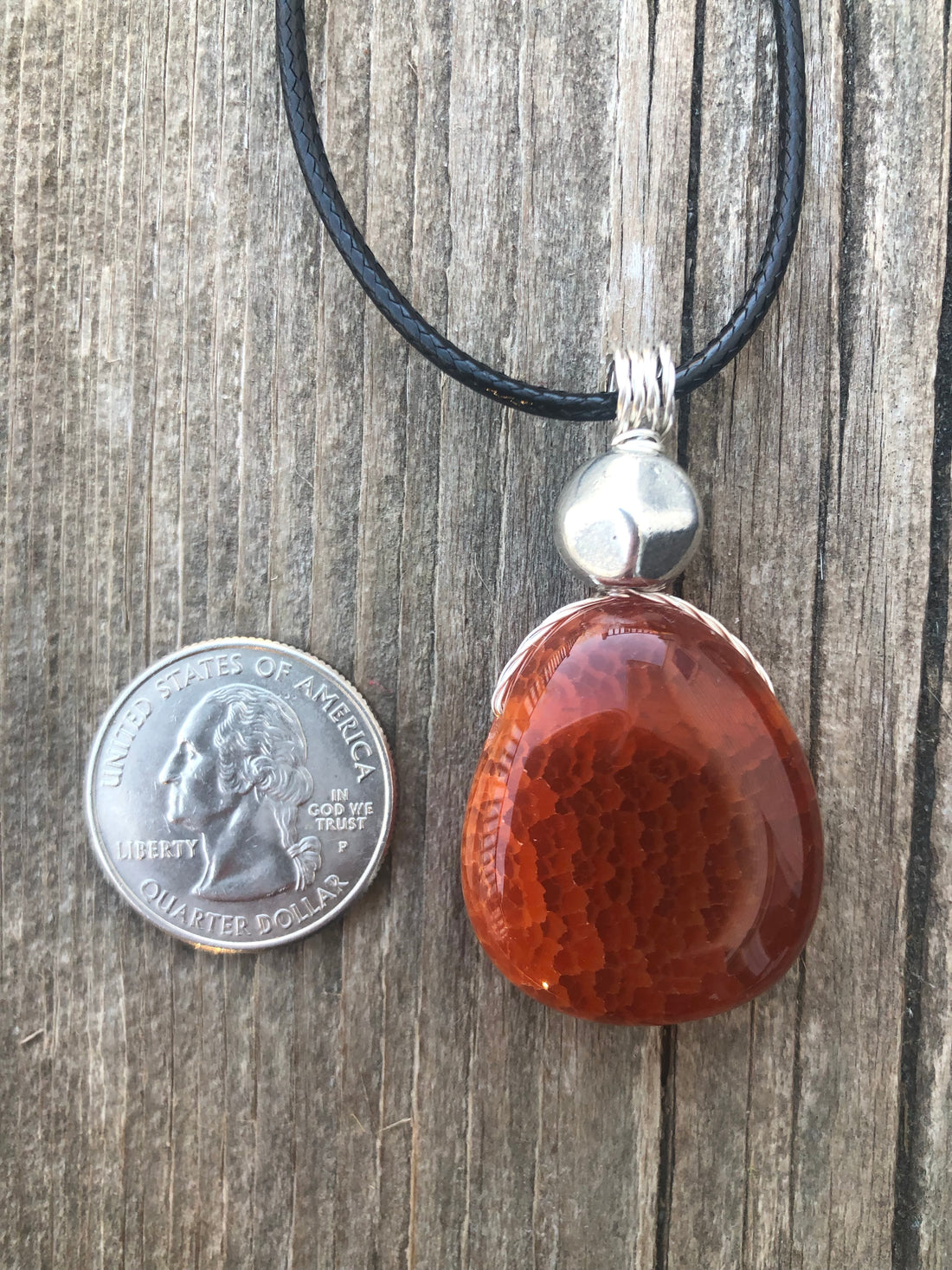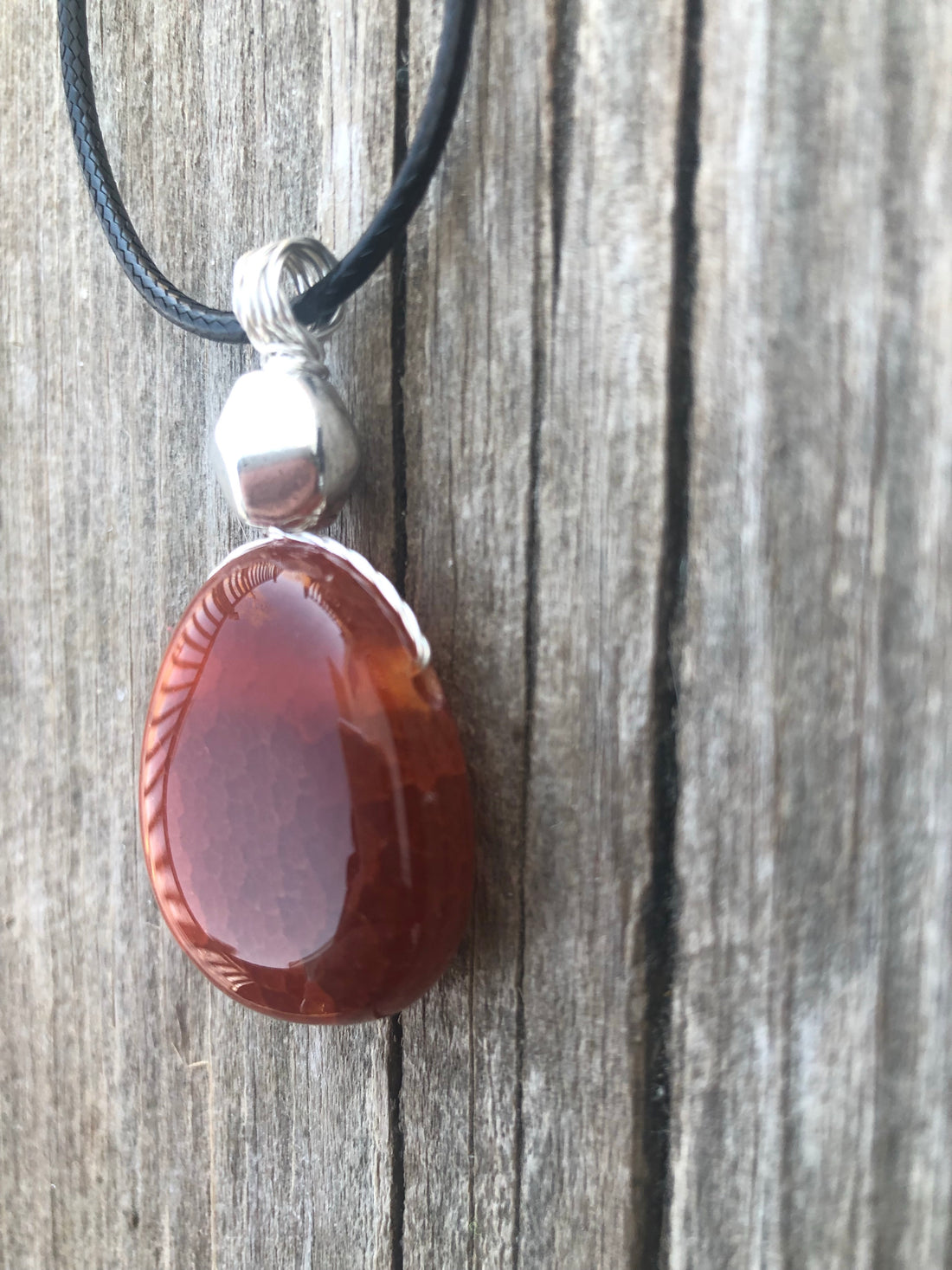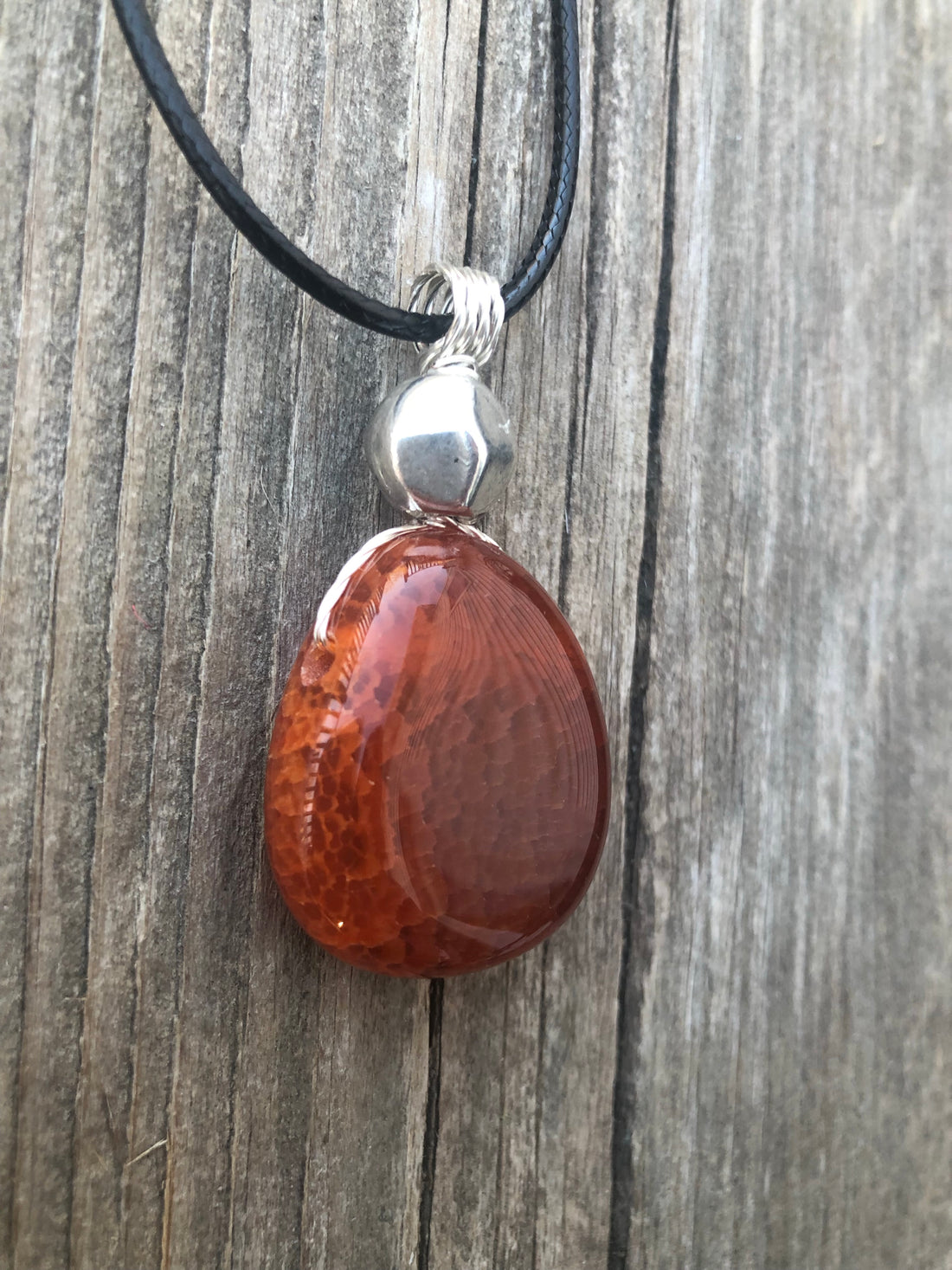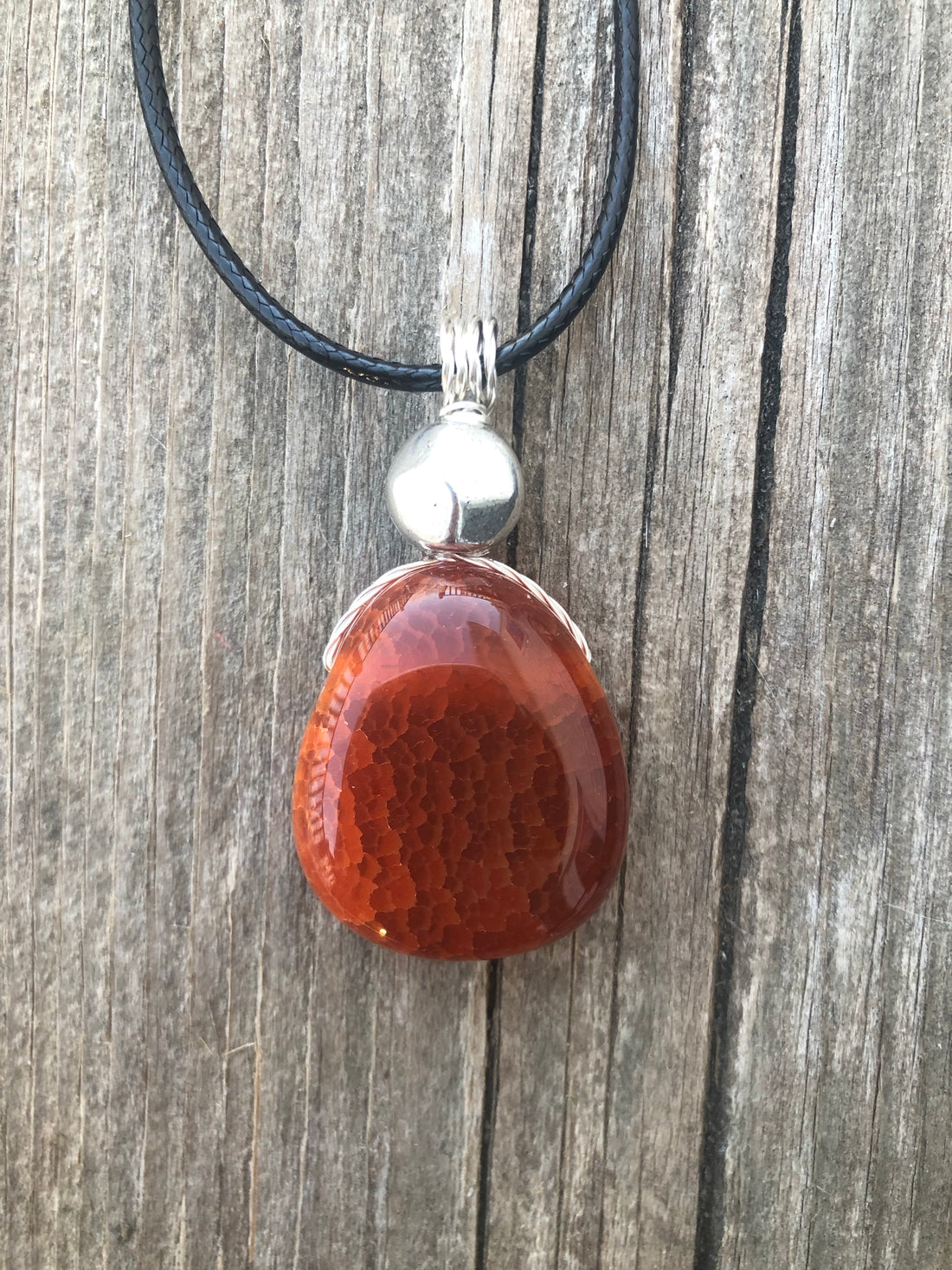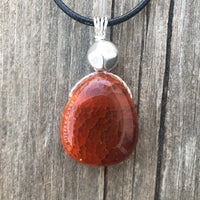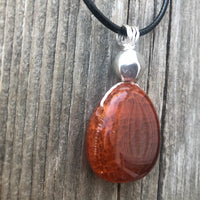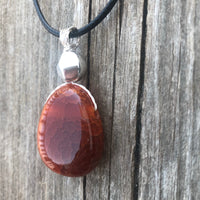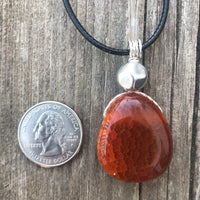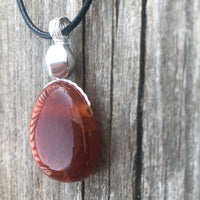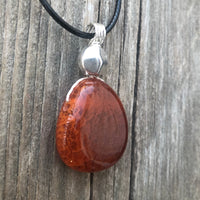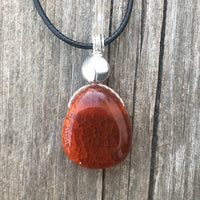 Fire Agate for Vitality & Protection. Pewter Accent.
Fire agate has been called the stone of eternal youth. It is a stimulating stone that brings vitality to your entire body, but there's more. It is said to form a protective shield around the wearer. It is also a great stone for grounding as it resonates with the root chakra. 18 inch black braided cable, description card & gift box are included. Silver accent piece is pewter. 
I want you to have the best experience possible. I provide description cards that are based on folklore and not a guarantee of outcome. Stones are not meant to replace medical treatment.  
Please seek medical advice from a professional should you need help.
My website is powered by Shopify. You can pay through my website with Shopify, Shop pay, Apple Pay or PayPal. No matter how you pay, your payment is processed by that vendor. Your payment is secure.