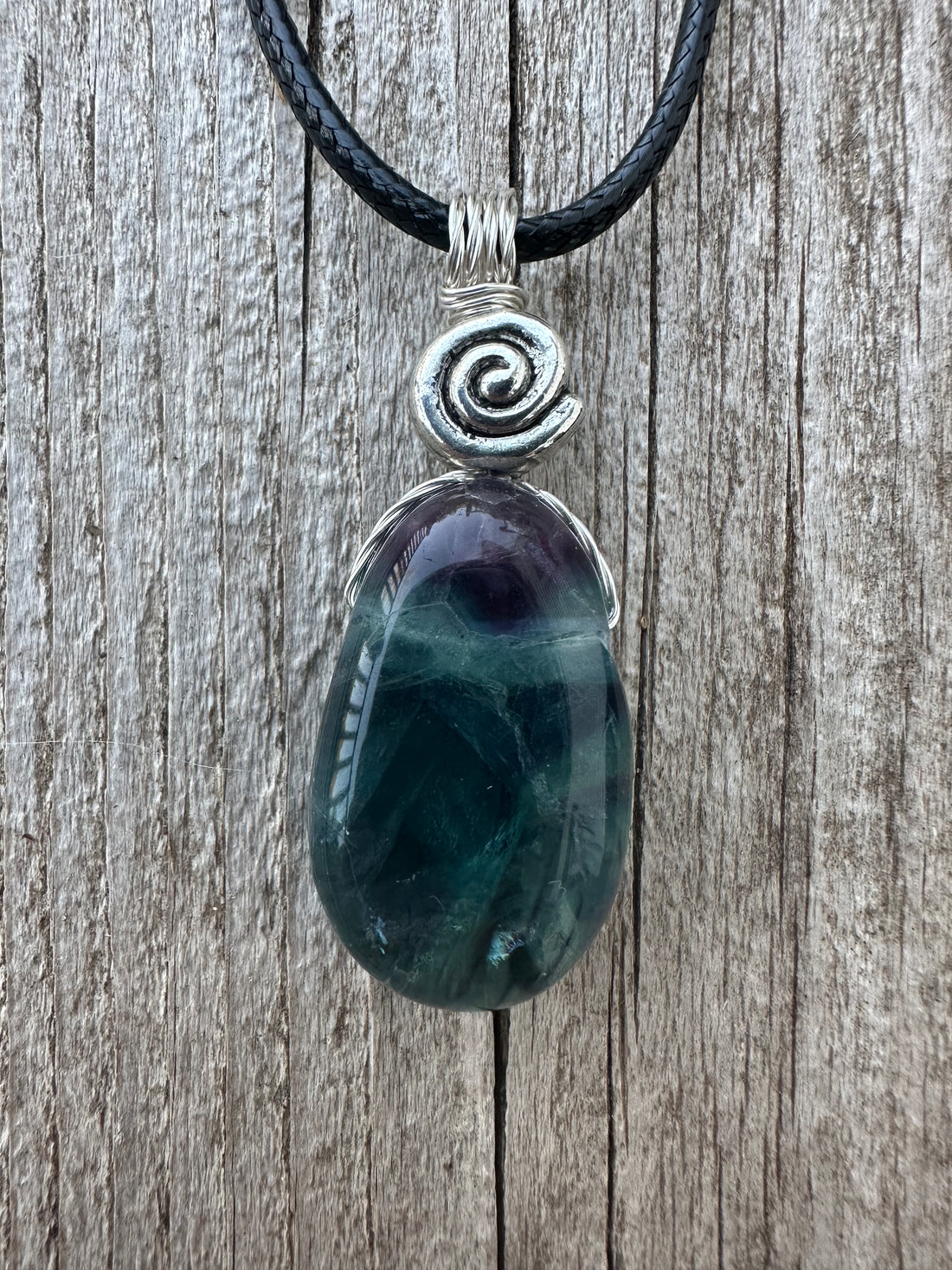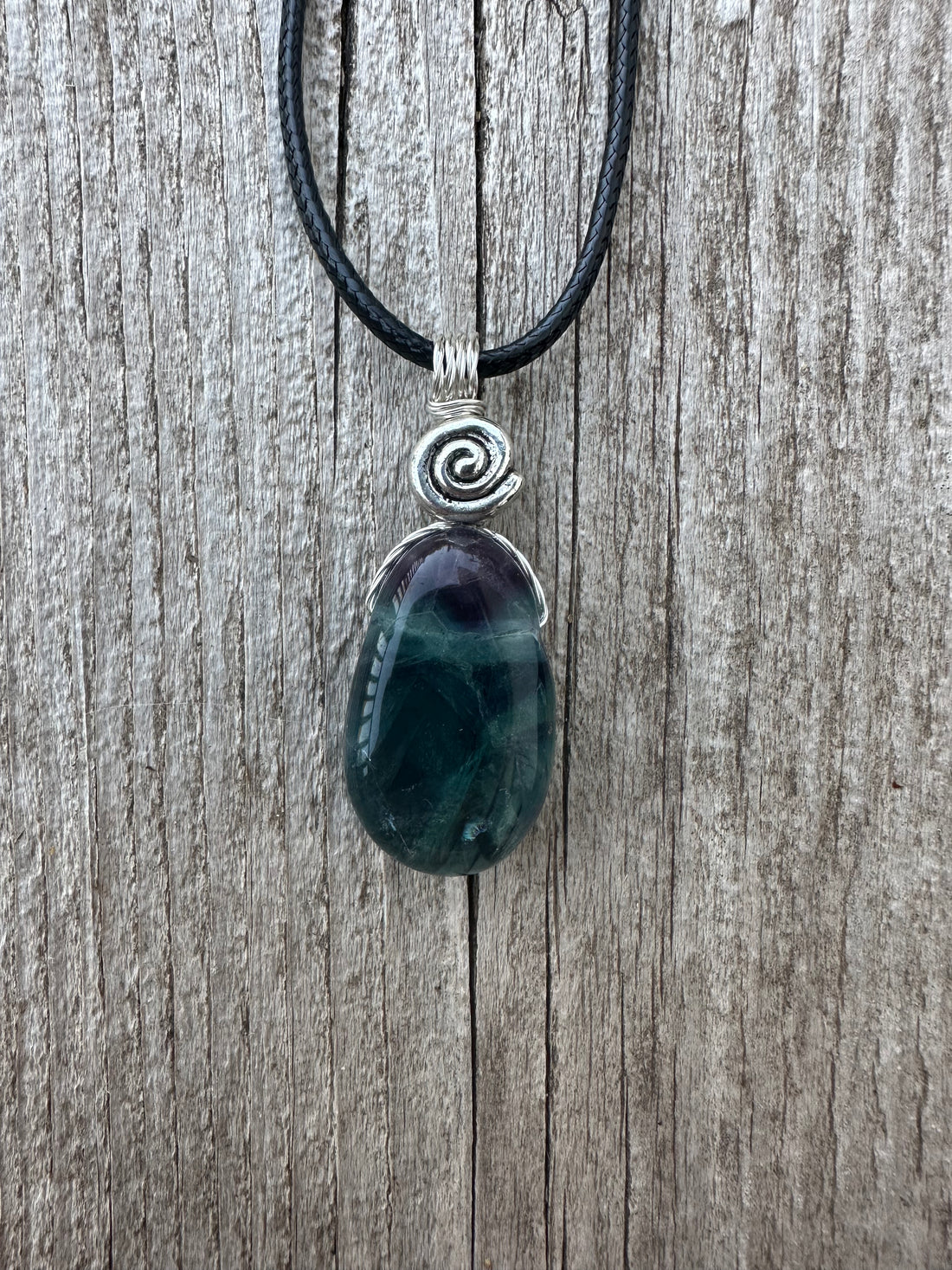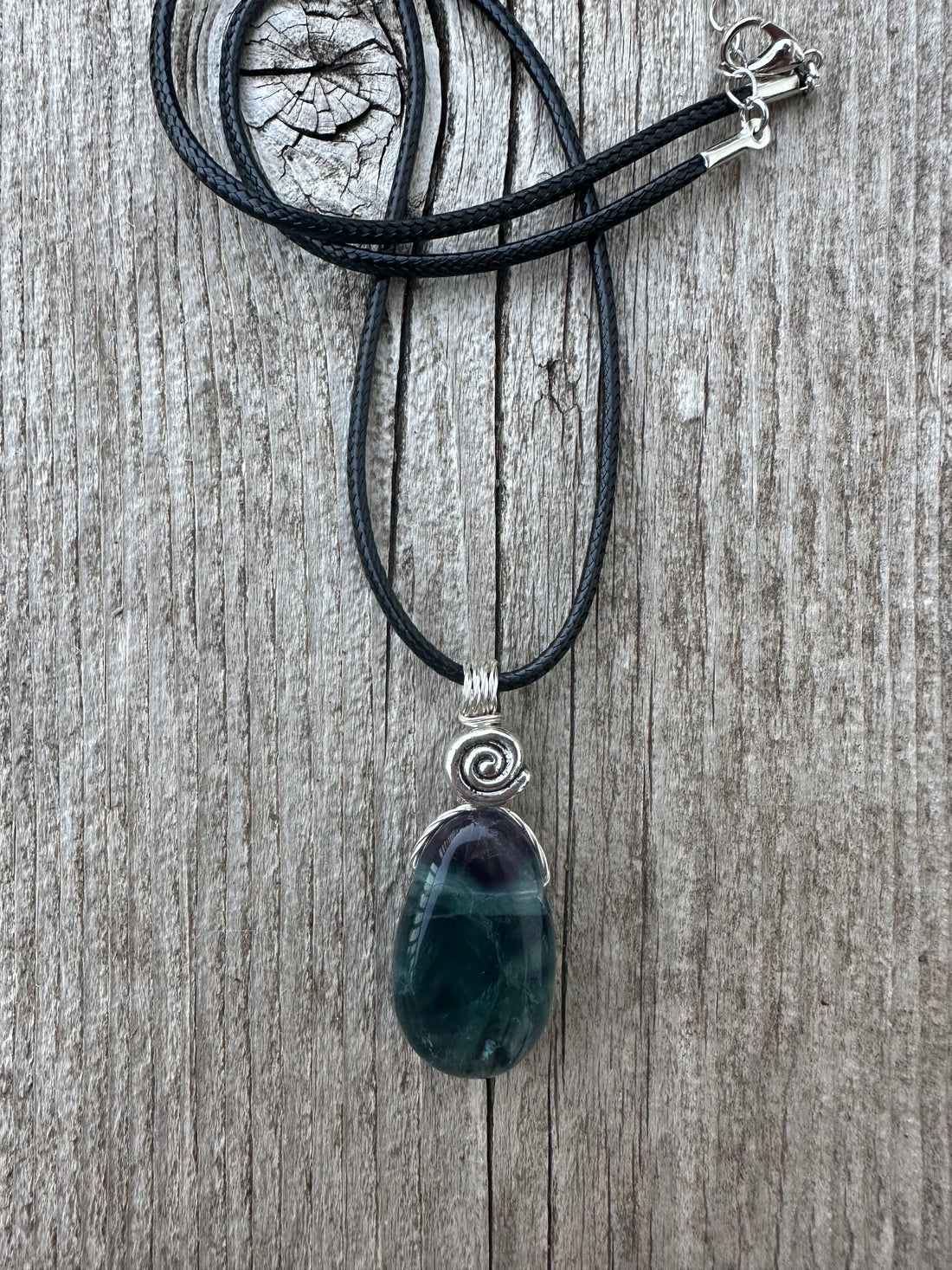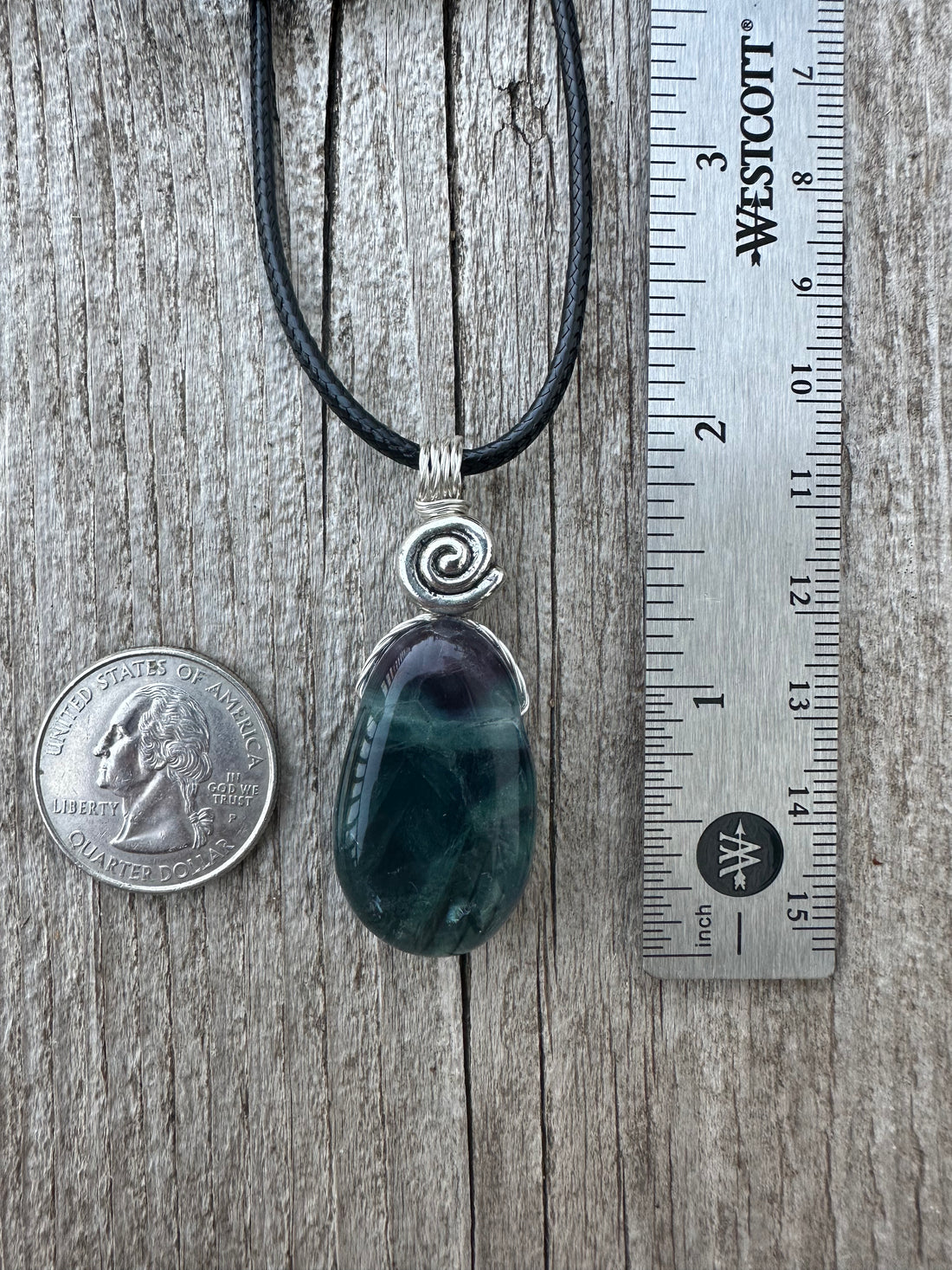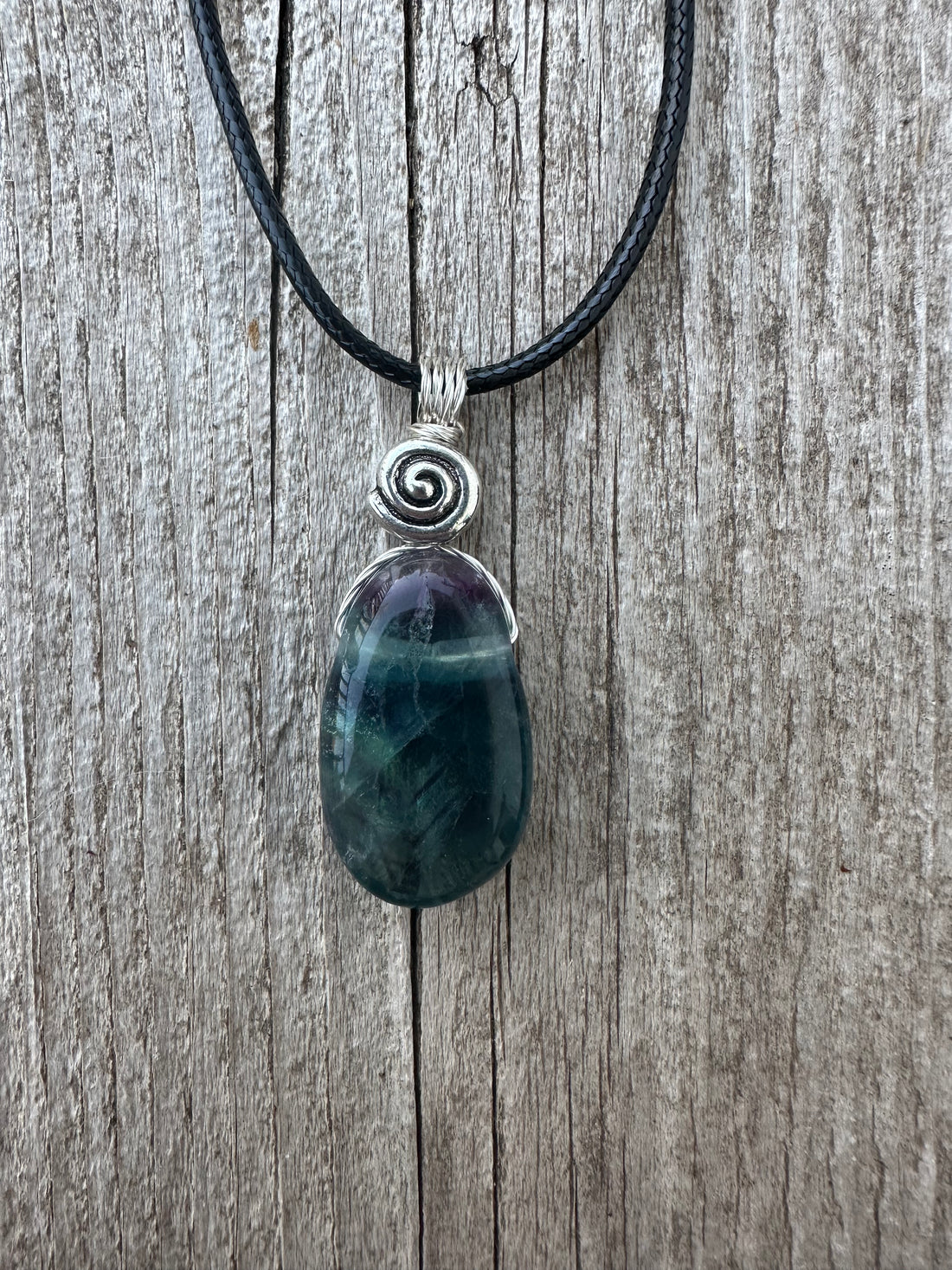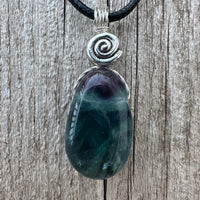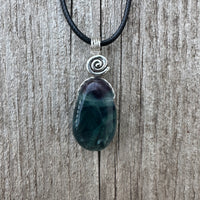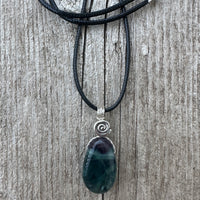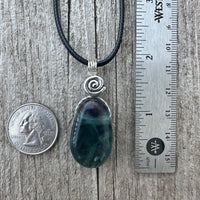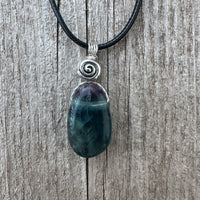 Fluorite Necklace for Protection, Spiritual Awakening, and Self-Confidence. Swirl to Signify Consciousness.
Fluorite is thought to be a highly protective stone that may protect against electromagnetic frequencies  but is also thought to protect against geopathic stress. It's thought to be a great stone for bringing organization to your life.  It may cleanse your aura from the negative energies of other people. It also may bring a calmness to your soul which may further spiritual growth. It is believed to heighten intuitive powers, and may make the wearer more aware of other realities. This is believed to be a stone for self confidence and may promote quick thinking.
Description card, 18 inch black cable with one inch extender and gift box included. 
Swirl is a tarnish resistant alloy. 
I want you to have the best experience possible. I provide description cards that are based on folklore and not a guarantee of outcome. Stones are not meant to replace medical treatment.  
Please seek medical advice from a professional should you need help.
My website is powered by Shopify. You can pay through my website with Shopify, Shop pay, Apple Pay or PayPal. No matter how you pay, your payment is processed by that vendor. Your payment is secure.