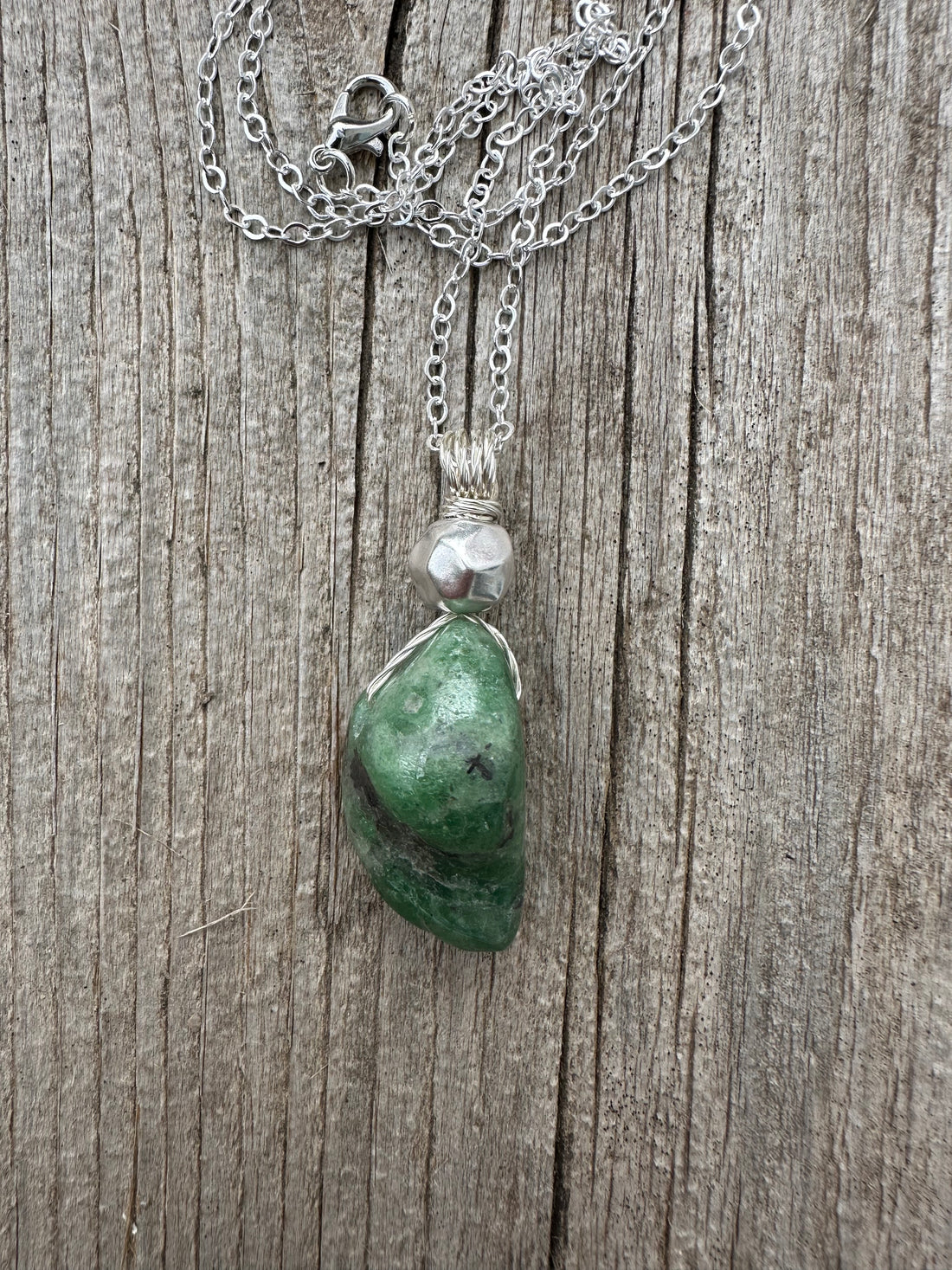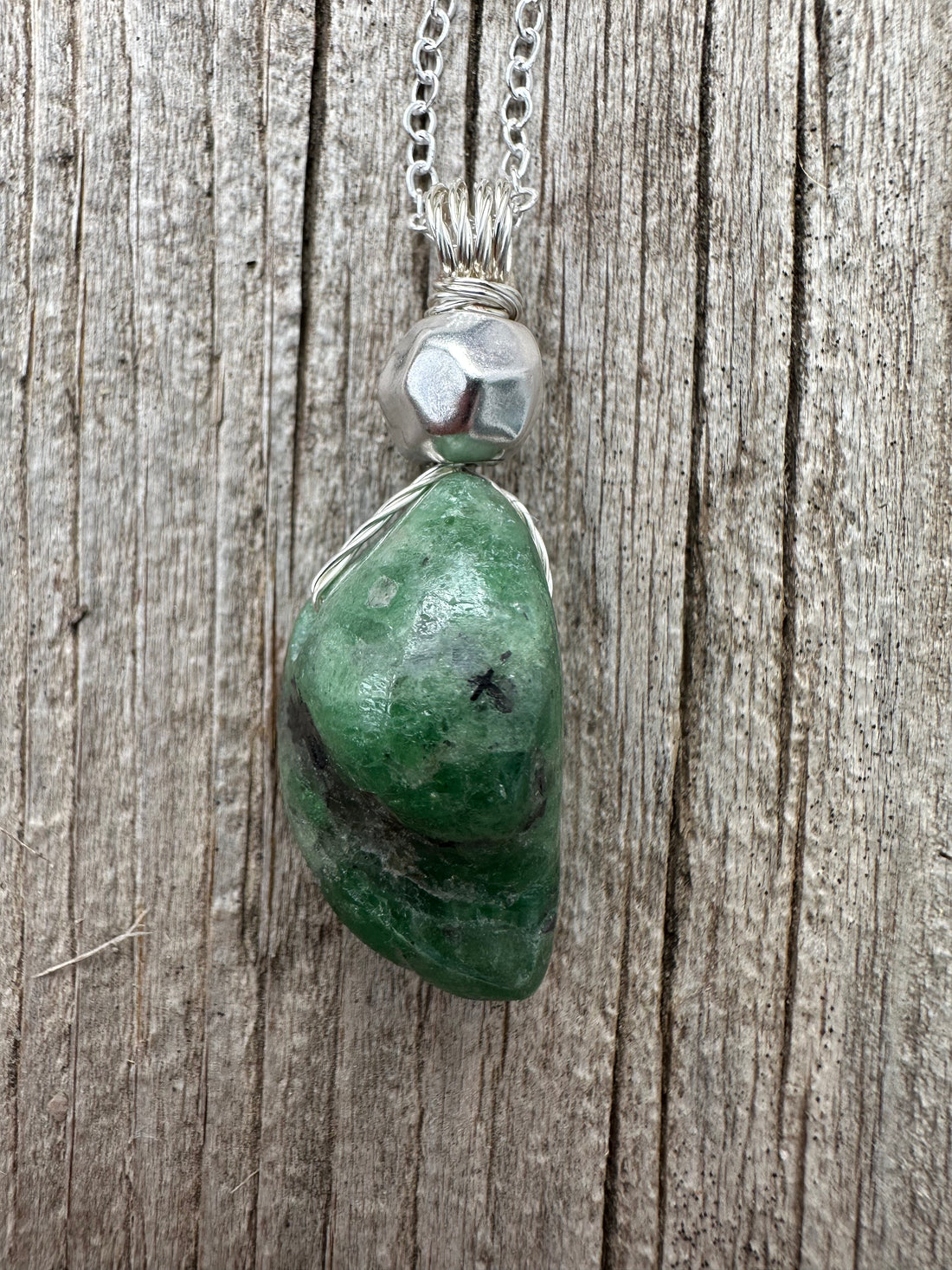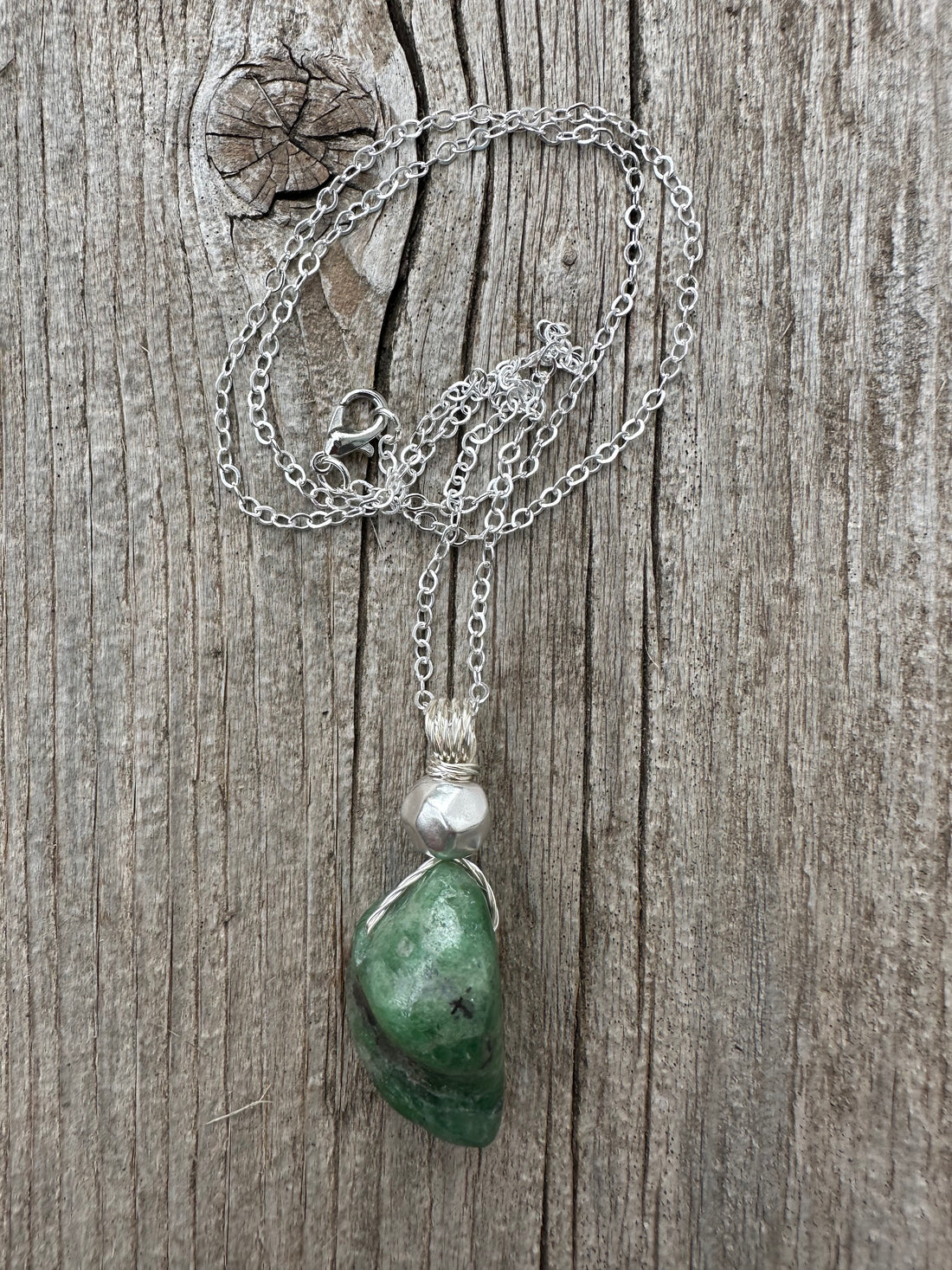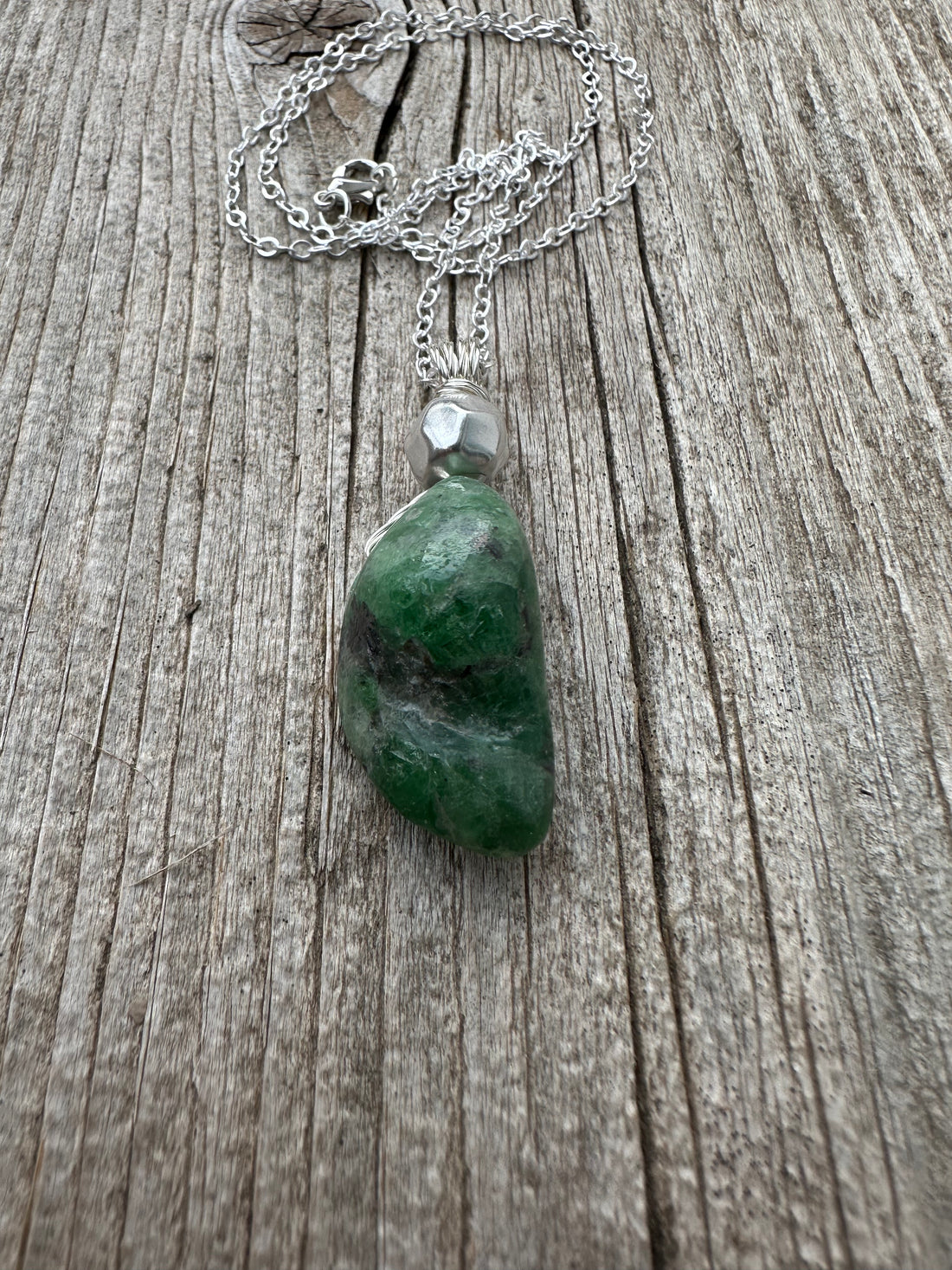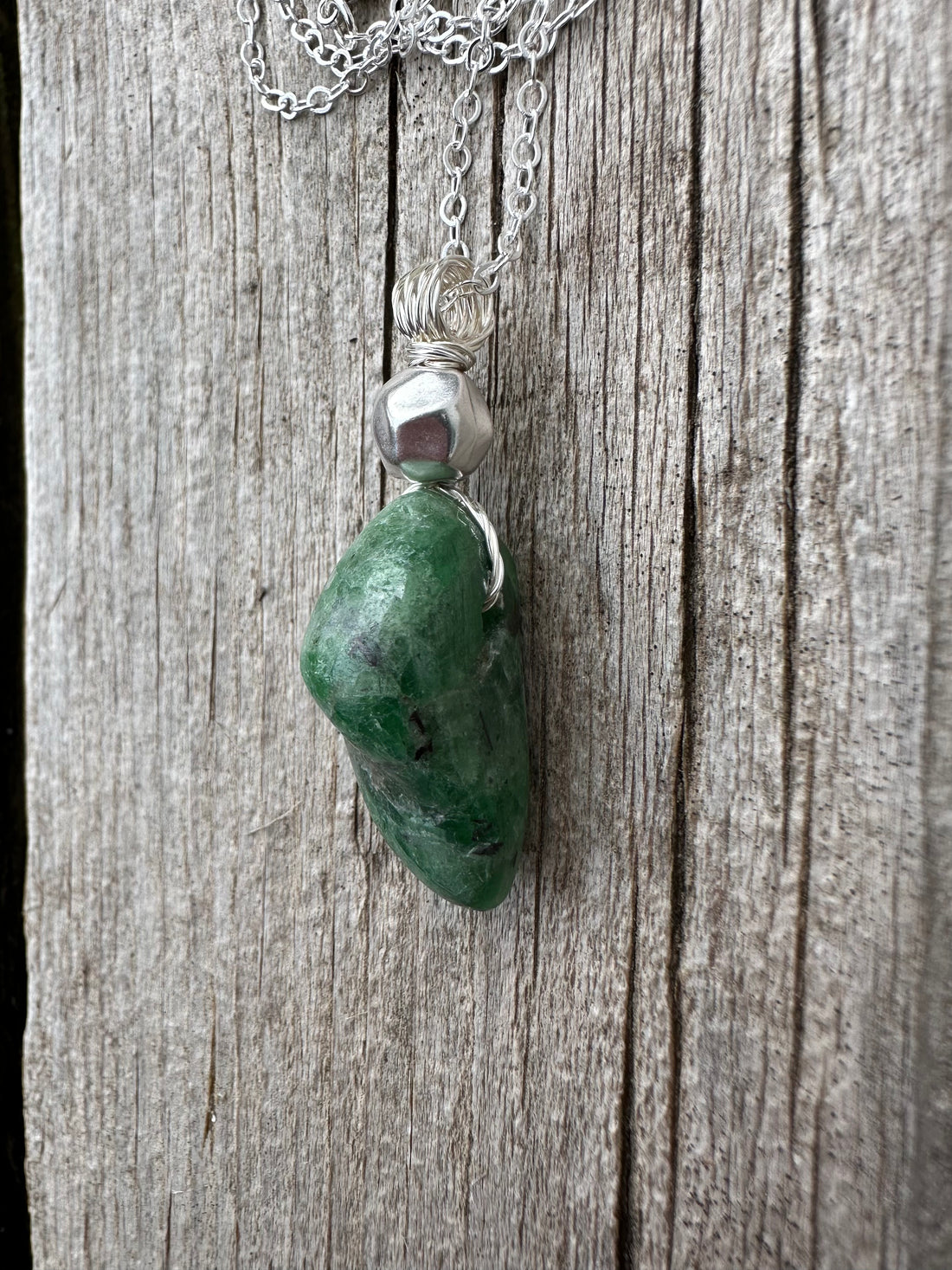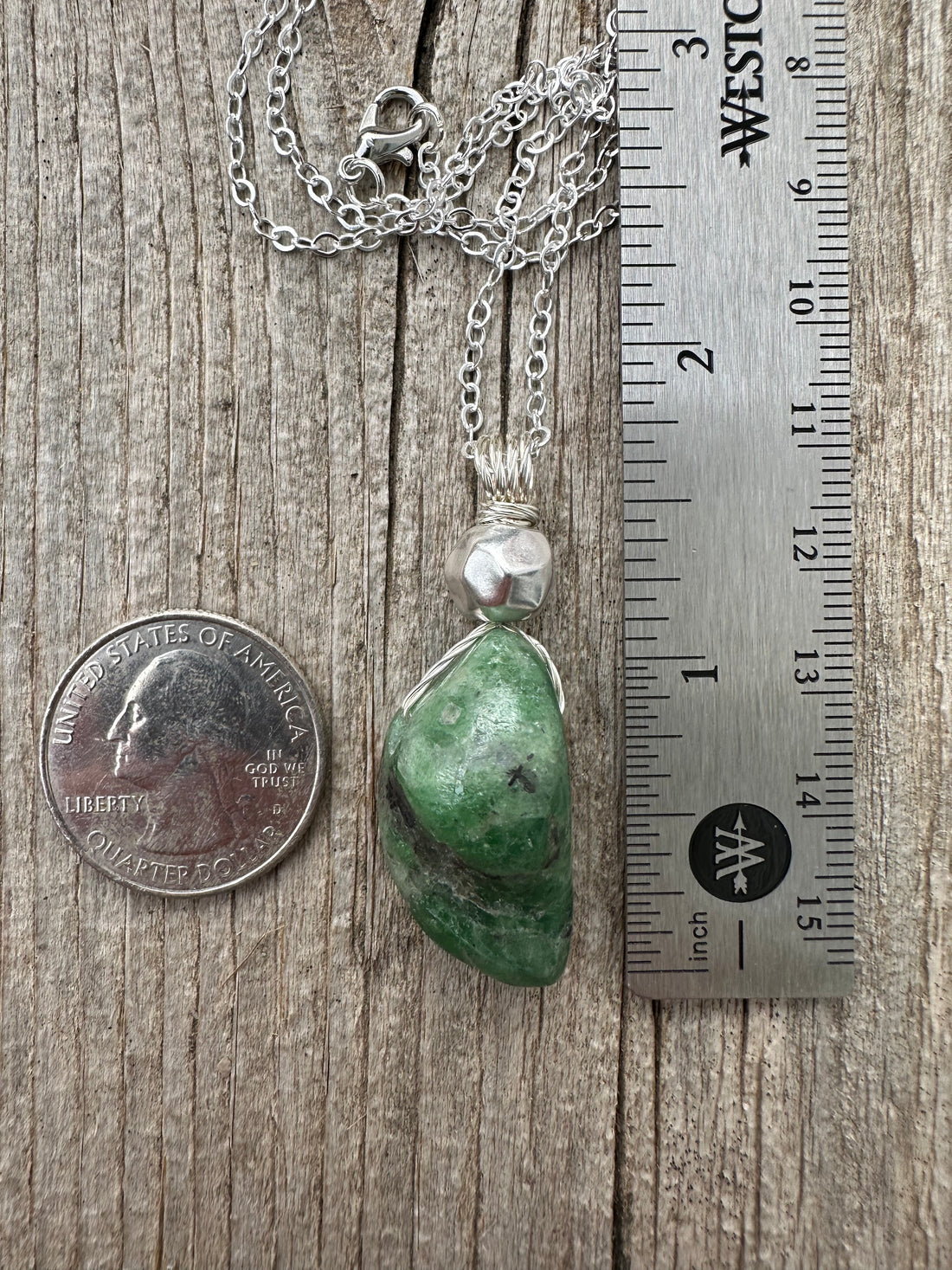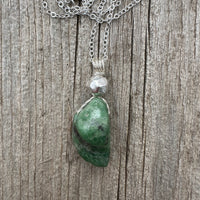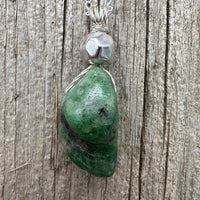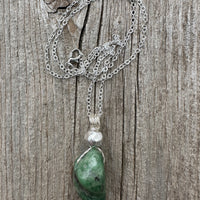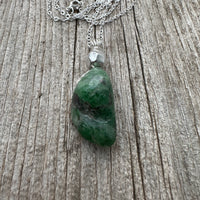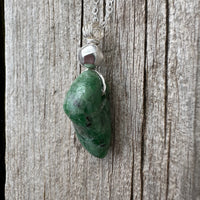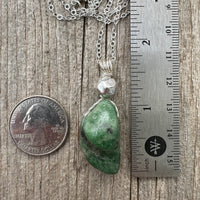 Green (Tsavorite) Garnet for Growth, Rejuvenation and Vitality.
Tsavorite Garnet symbolizes growth and rejuvenation. It is believed to have a strong connection to the heart chakra which may help in opening and cleansing the heart chakra. Some believe this connection with the heart chakra can help with finding passion and even vitality. It is thought to be a great stone in times of strife by providing a calm energy that may help with acceptance. It is also thought to be a stone for working with sixth senses. When used during meditation at the heart level, it is thought to facilitate communication with other realms and aid in the growth of psychic abilities. 
Mined in Kenya
18 inch hypoallergenic, tarnish resistant, silver coated chain, gift box and description card included. 


Silver accent is antique silver. 
I want you to have the best experience possible. I provide description cards that are based on folklore and not a guarantee of outcome. Stones are not meant to replace medical treatment.  
Please seek medical advice from a professional should you need help.
My website is powered by Shopify. You can pay through my website with Shopify, Shop pay, Apple Pay or PayPal. No matter how you pay, your payment is processed by that vendor. Your payment is secure.