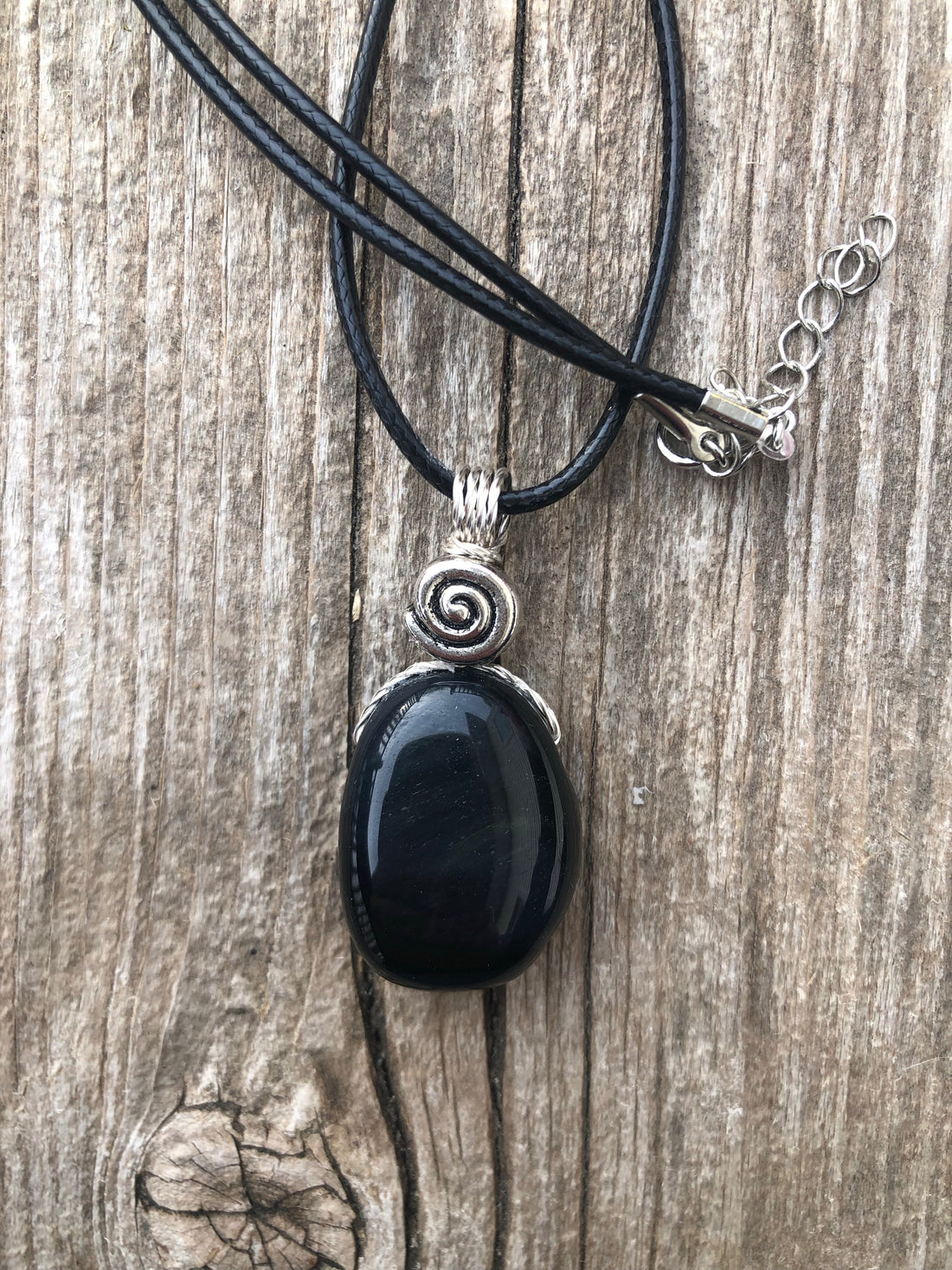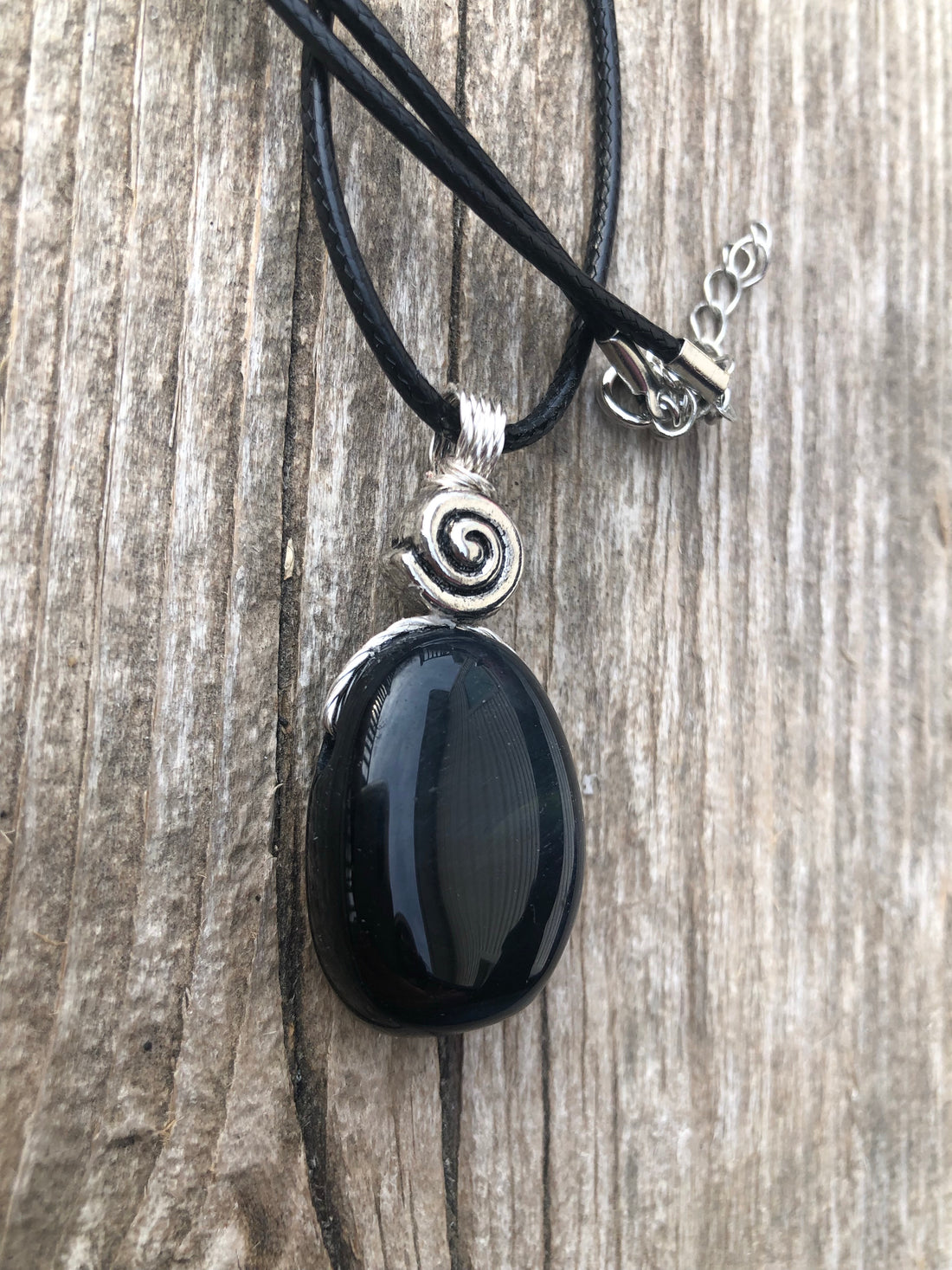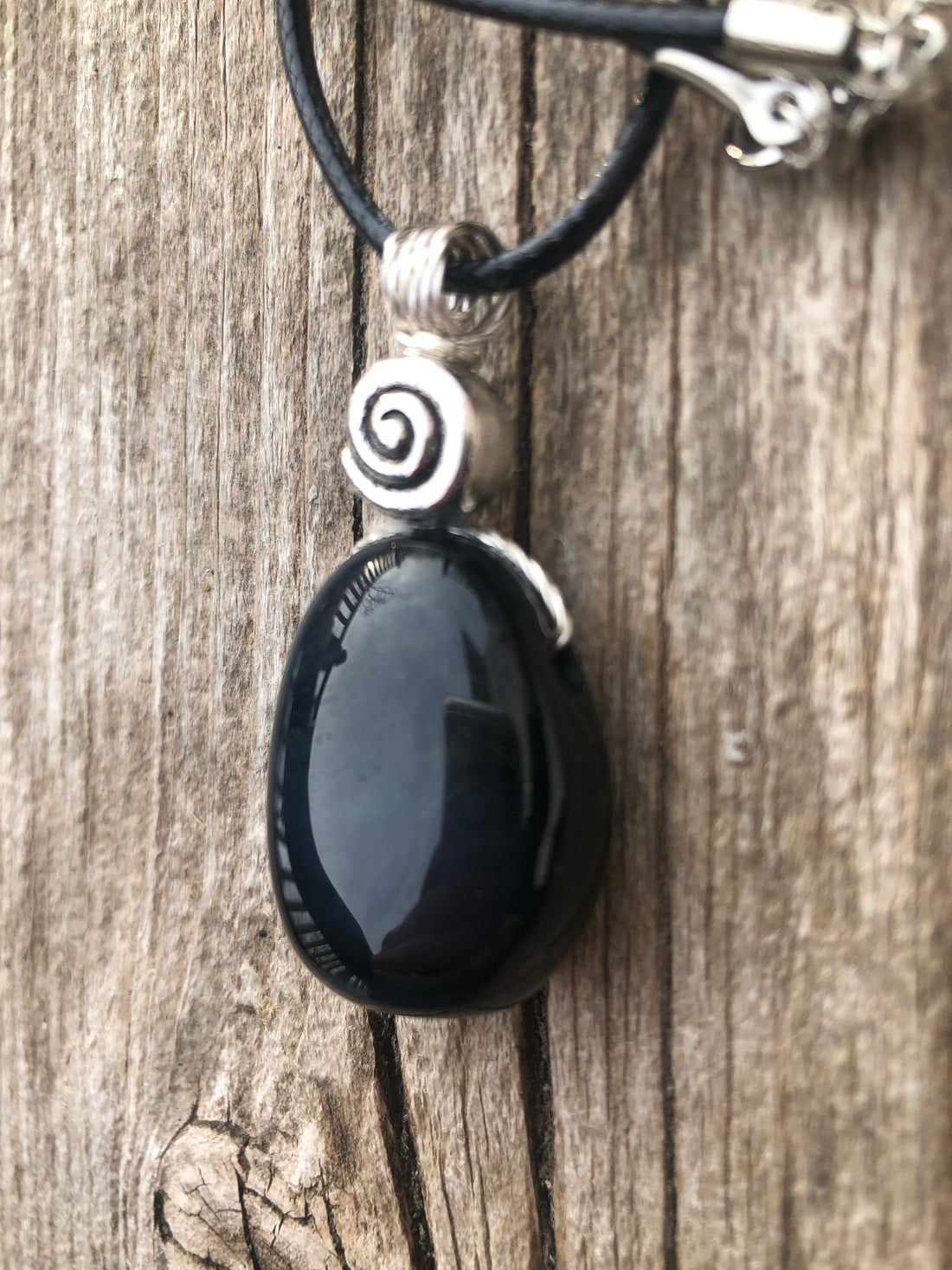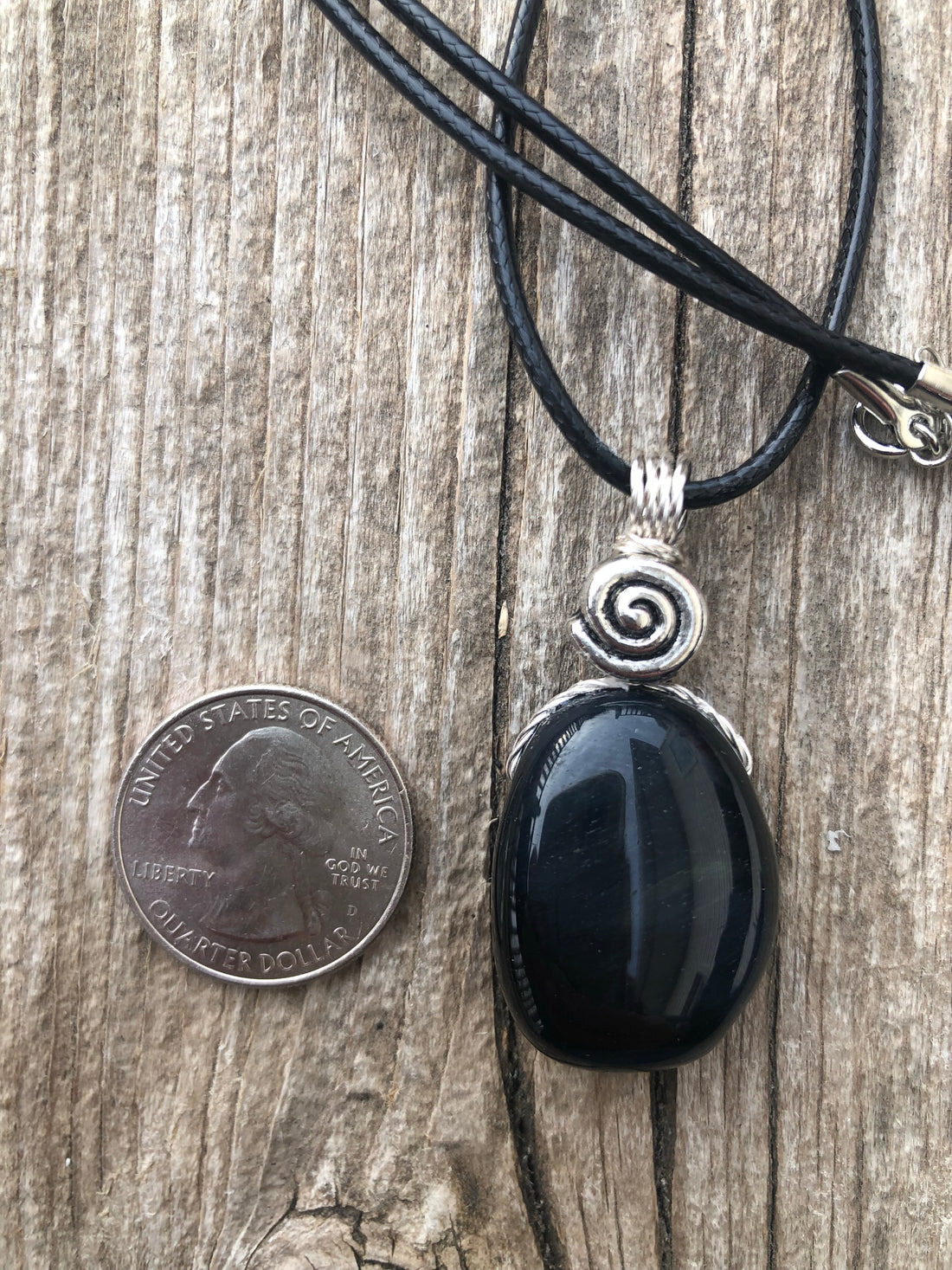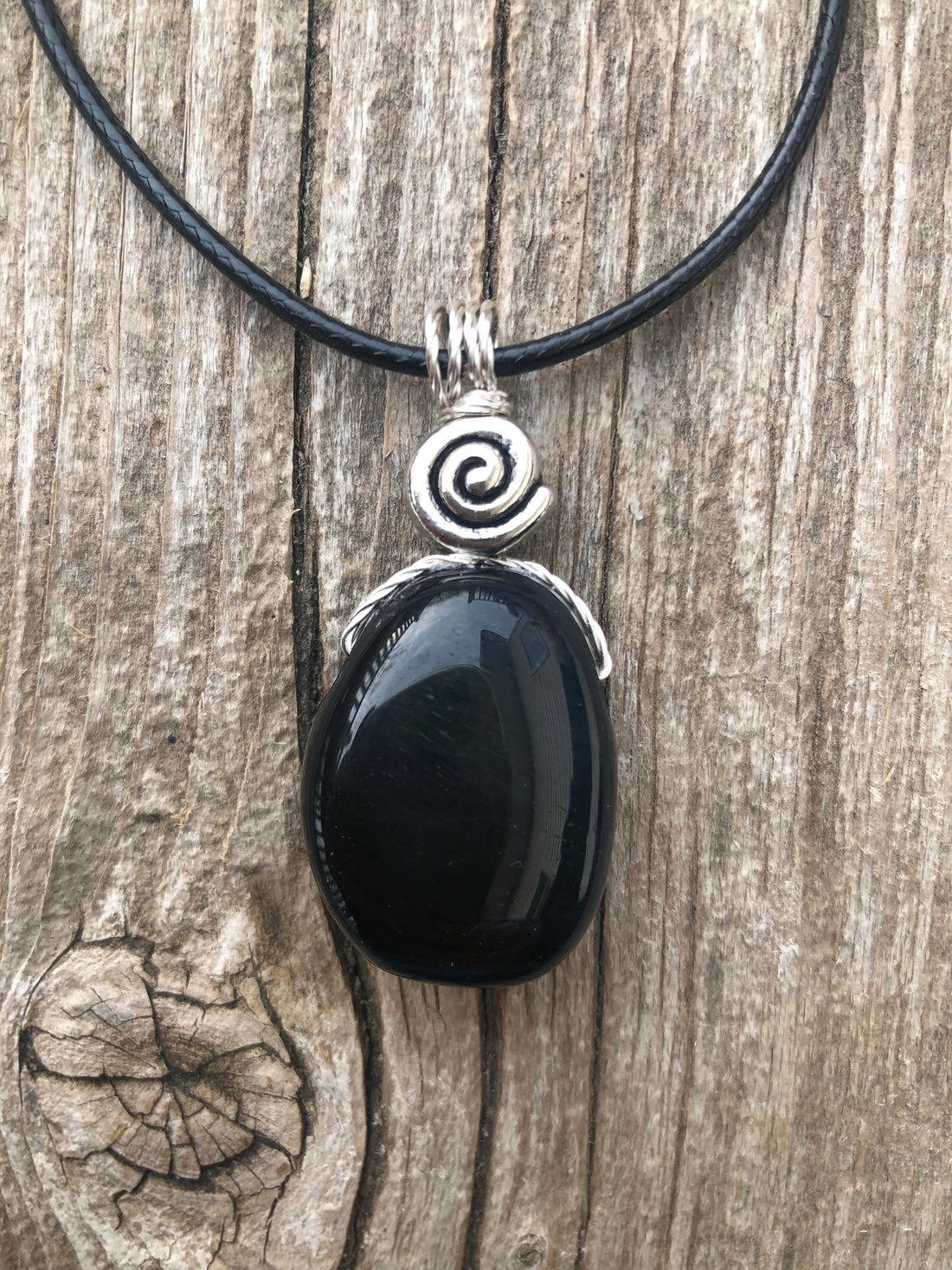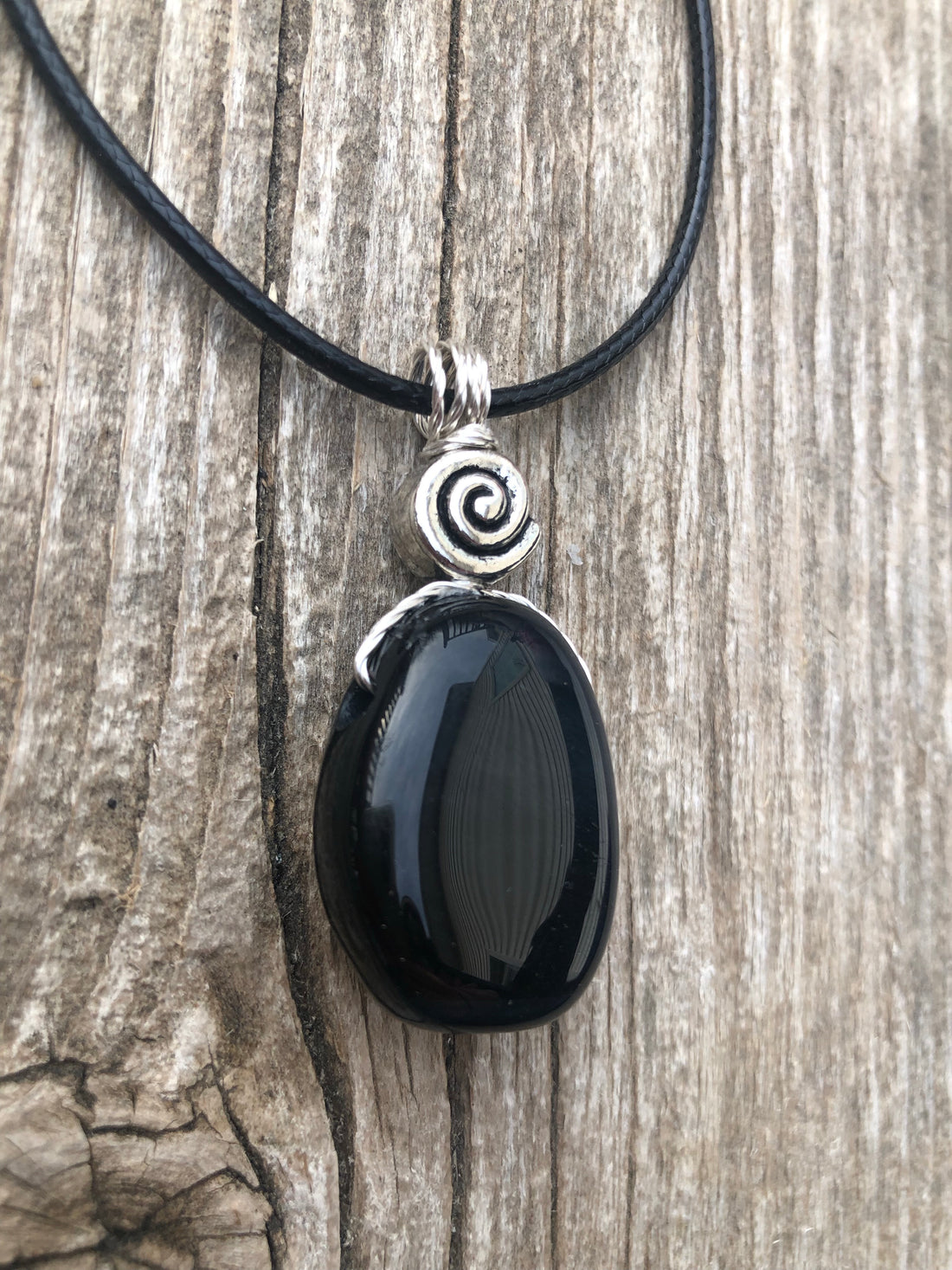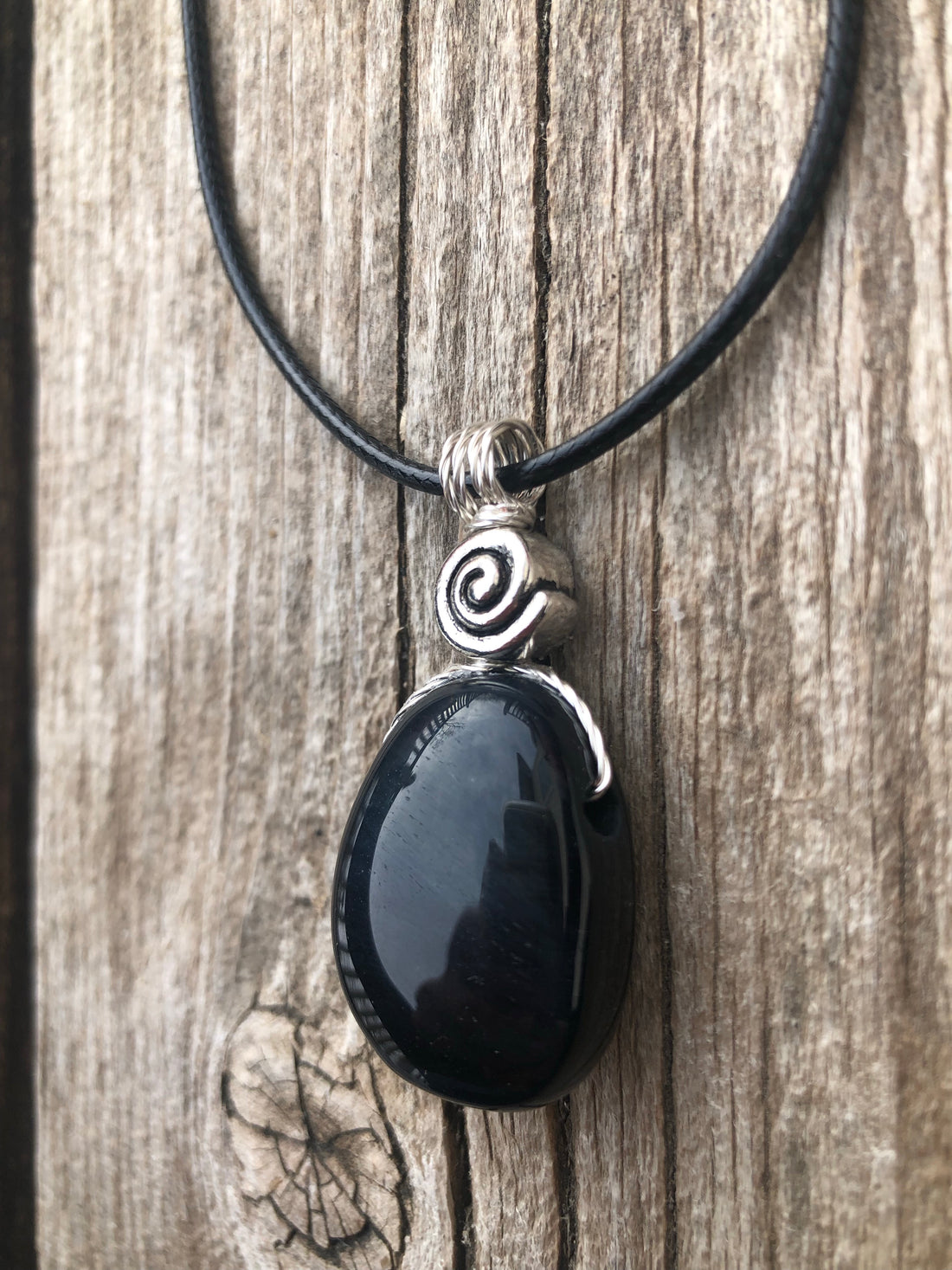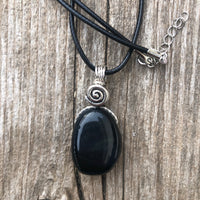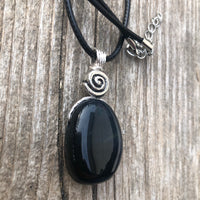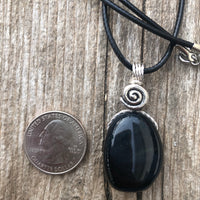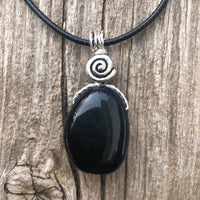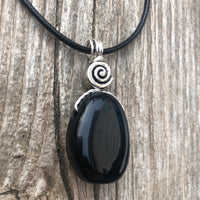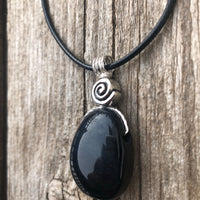 Hawkeye Blue Tiger's Eye for Positivity and Protection. Swirl to Signify Consciousness.
In ancient times, tiger eye was viewed as a combination of Earth and Sun energies. It was believed to be a great high vibrational stone that is also grounded. It may help to pull spiritual energies to earth to enhance 6th senses. It was believed to be a talisman for protection against ill wishes. This is believed to be a stone for manifesting what you truly want and accomplishing goals. It may bring a clarity that assists with decision making, resolving drama and seeing a practical perception of your reality. Tiger eye is believed to be a stone to help with issues like self-worth and self-criticism. It may balance the yin-yang energies. Blue Tiger eye specifically may create a quiet within the wearer. It may assist with release. It can calm tempers as well as bring peace to stressful situations.
Gift box, description card included, and 18 inch black cable with one inch extender.
Swirl is tarnish resistant alloy.
I want you to have the best experience possible. I provide description cards that are based on folklore and not a guarantee of outcome. Stones are not meant to replace medical treatment.  
Please seek medical advice from a professional should you need help.
My website is powered by Shopify. You can pay through my website with Shopify, Shop pay, Apple Pay or PayPal. No matter how you pay, your payment is processed by that vendor. Your payment is secure.