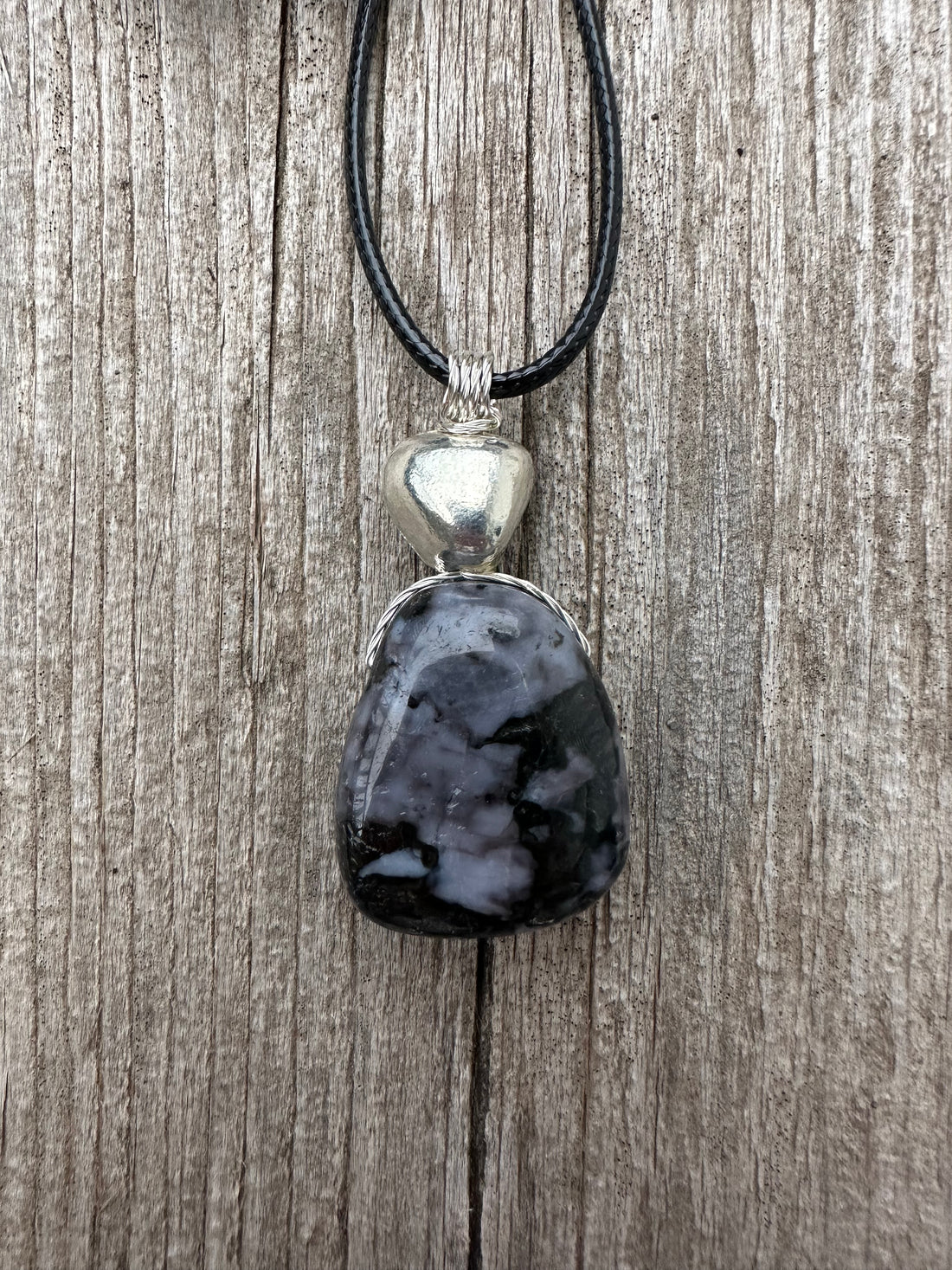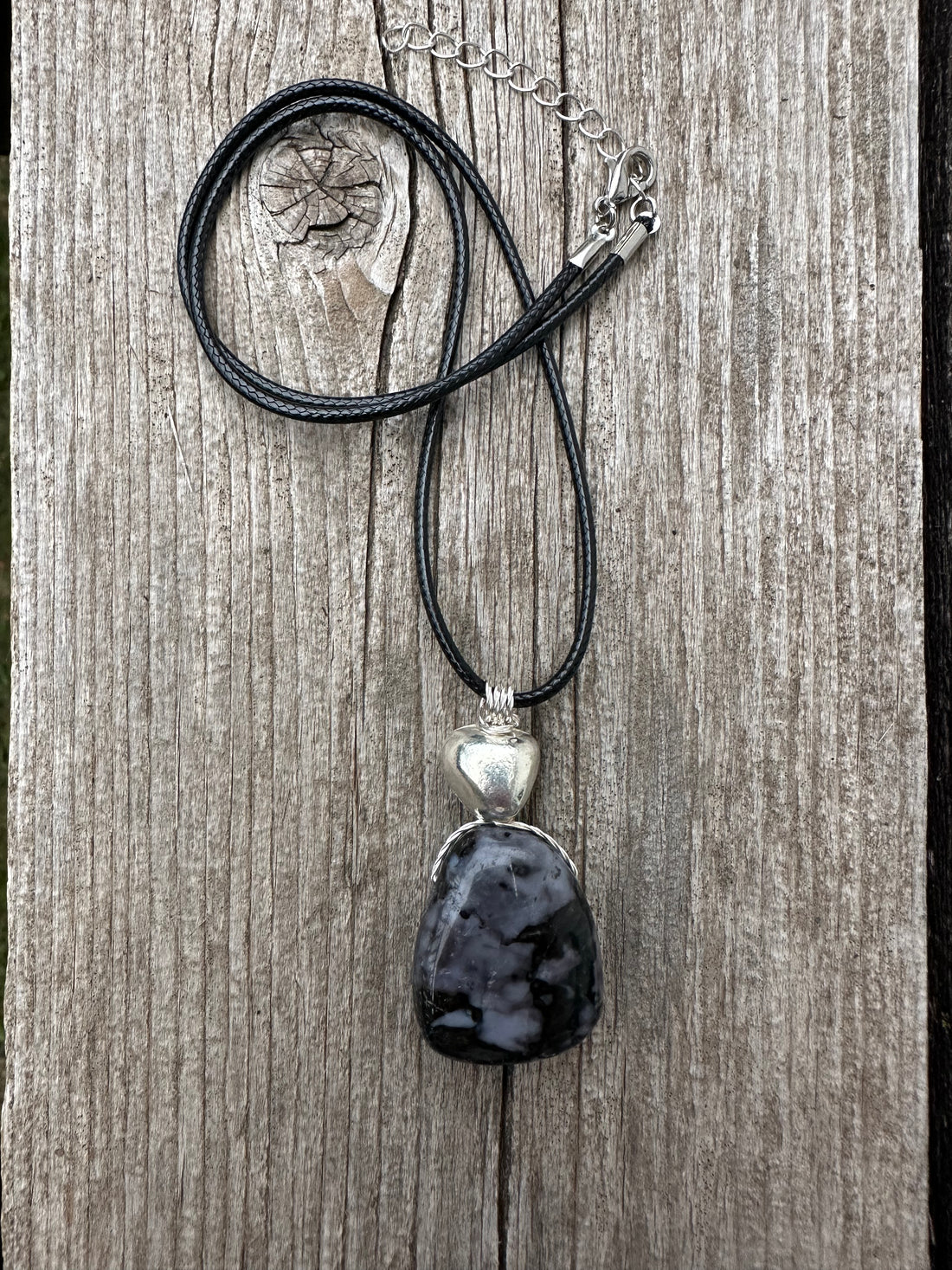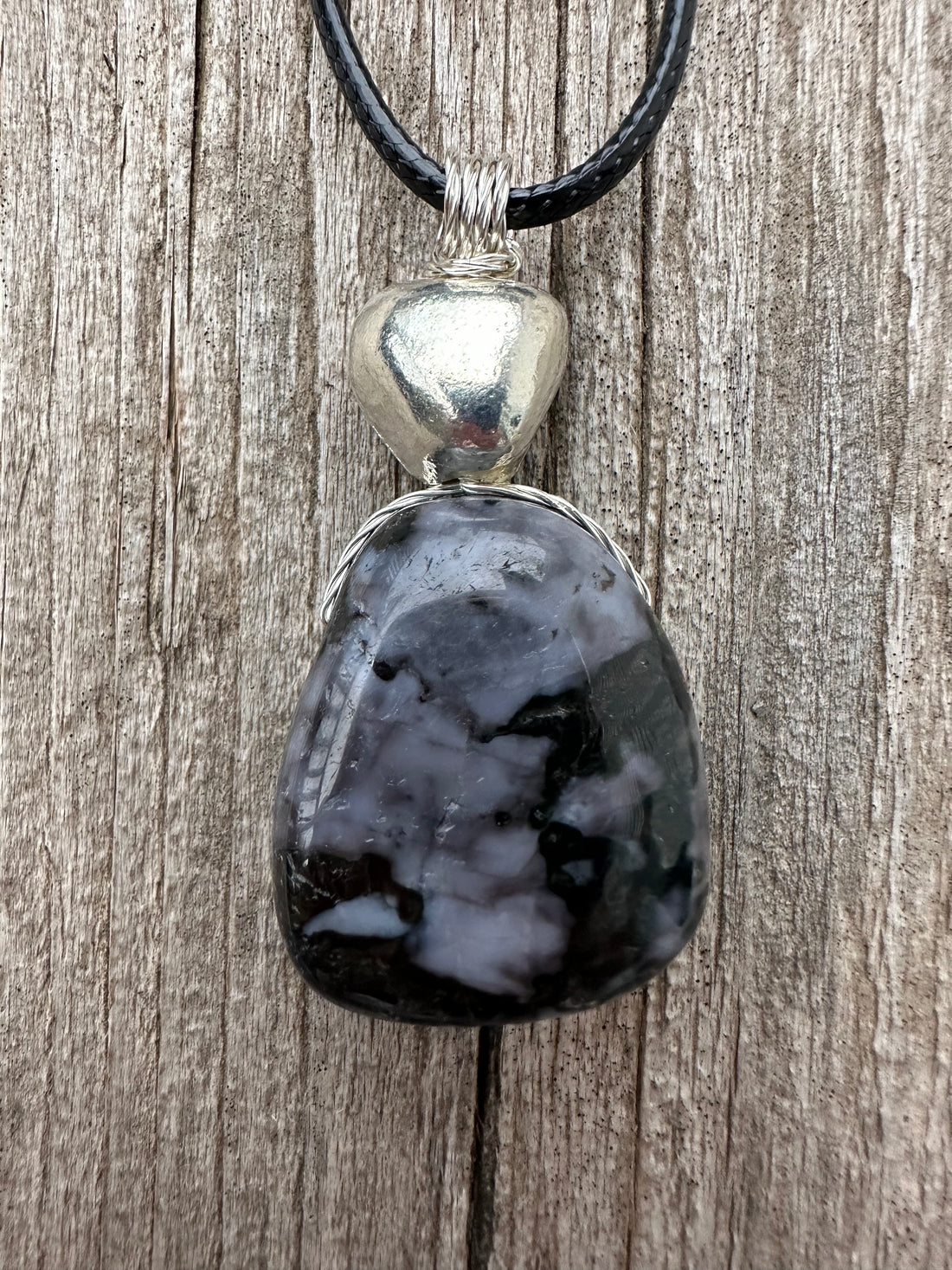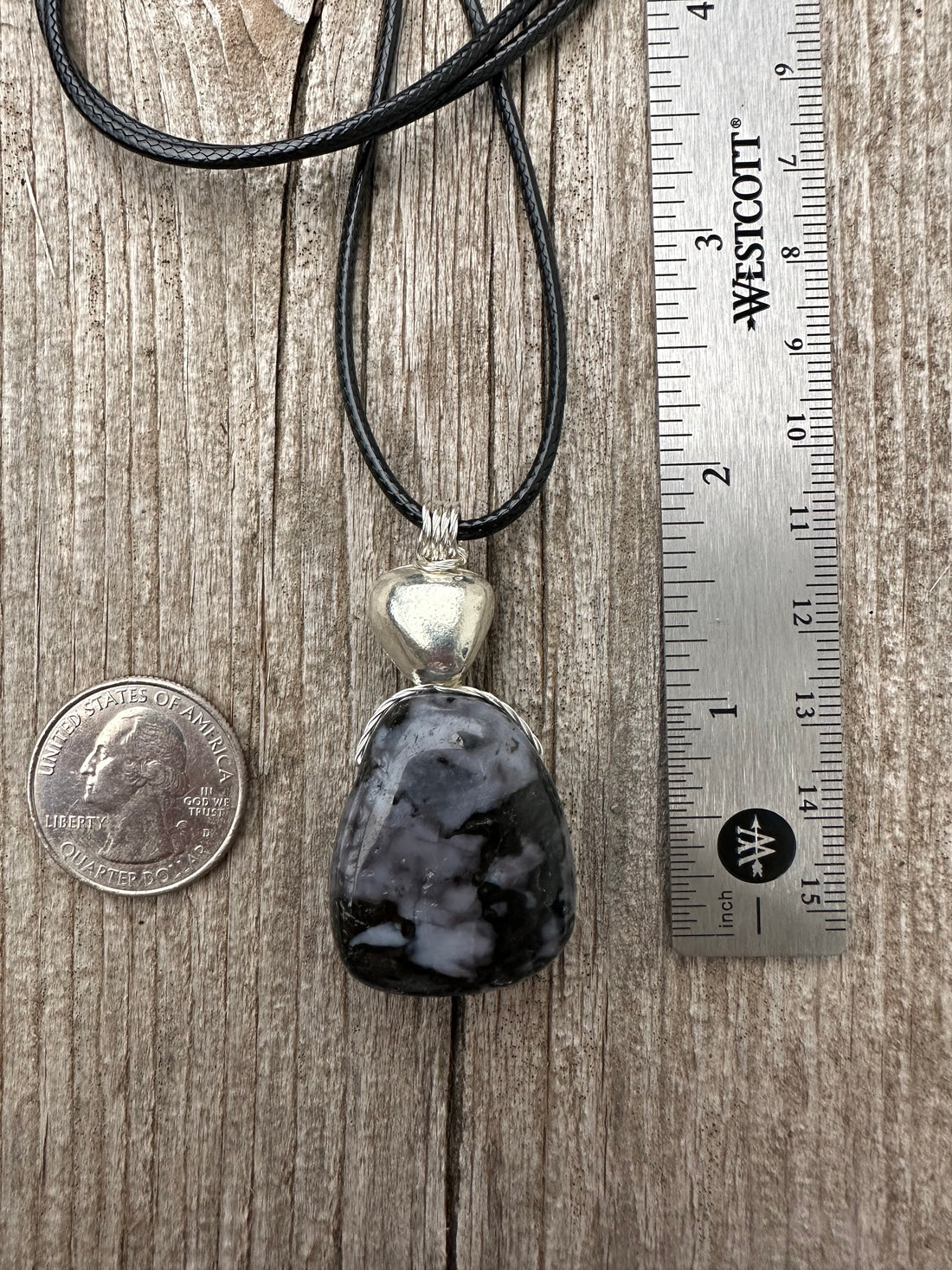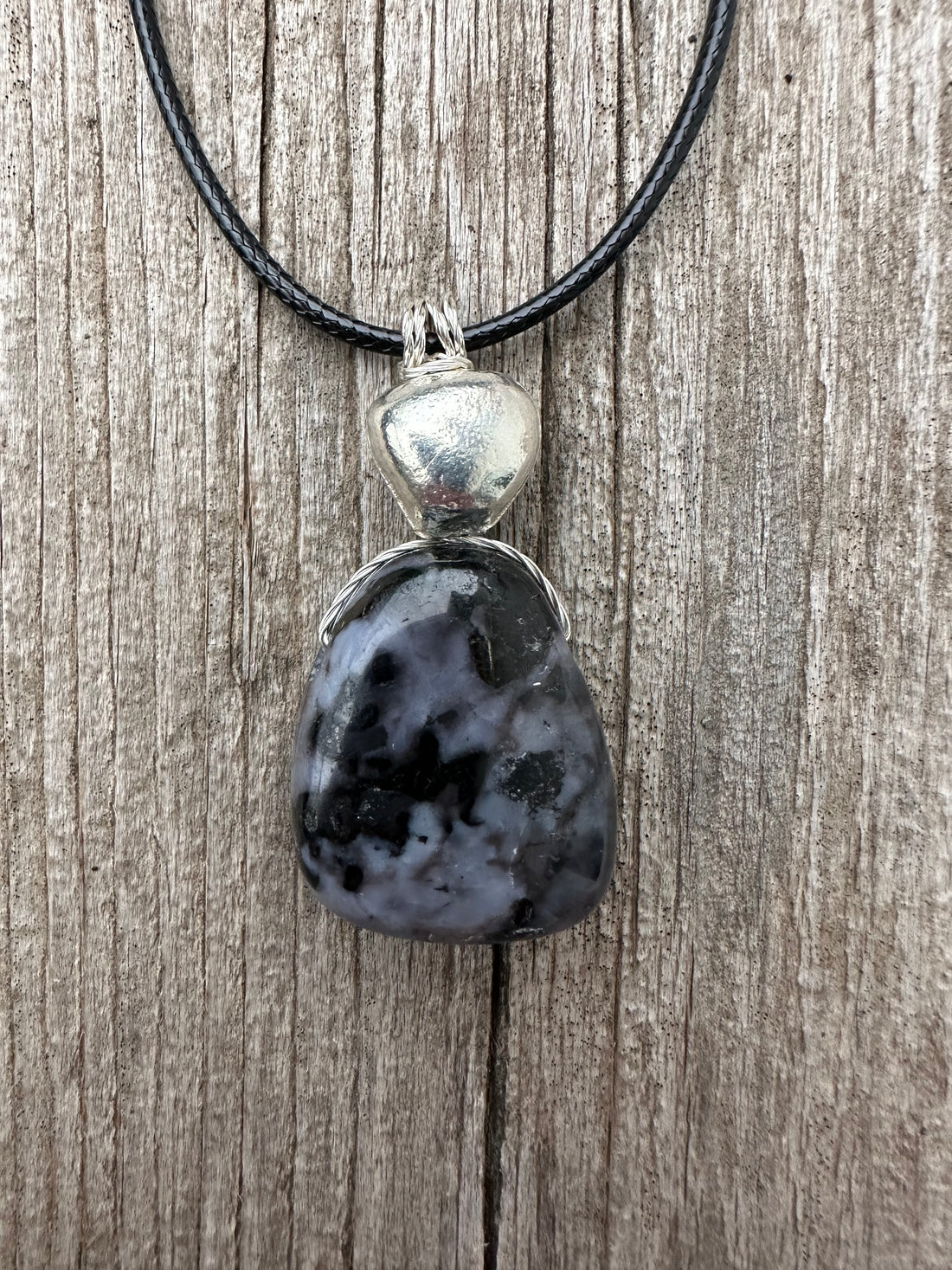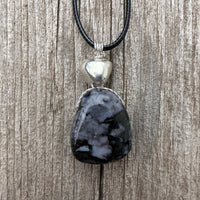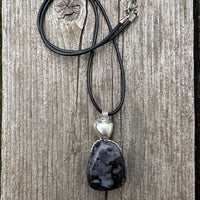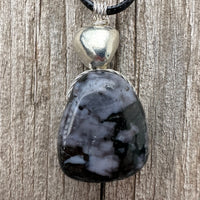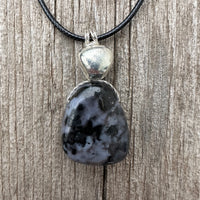 Indigo Gabbro - Mystic Merlinite Enlightenment and Higher Consciousness.
Indigo Gabbro is said to hold the imprint of the combined knowledge of shamans, alchemists, magicians, and all workers of magic. The two colors are said to combine the spiritual and earth vibrations. This combination is said to be a door to open higher knowledge from insights into past and future lives as well as the Akashic record. This stone is thought to bring magic back to life. In ancient times, people would place this stone behind the ear as they believed this granted access to past lives. 
18 inch black braided cable, gift box and description card included. Silver accent piece is pewter. 
I want you to have the best experience possible. I provide description cards that are based on folklore and not a guarantee of outcome. Stones are not meant to replace medical treatment.  
Please seek medical advice from a professional should you need help.
My website is powered by Shopify. You can pay through my website with Shopify, Shop pay, Apple Pay or PayPal. No matter how you pay, your payment is processed by that vendor. Your payment is secure.