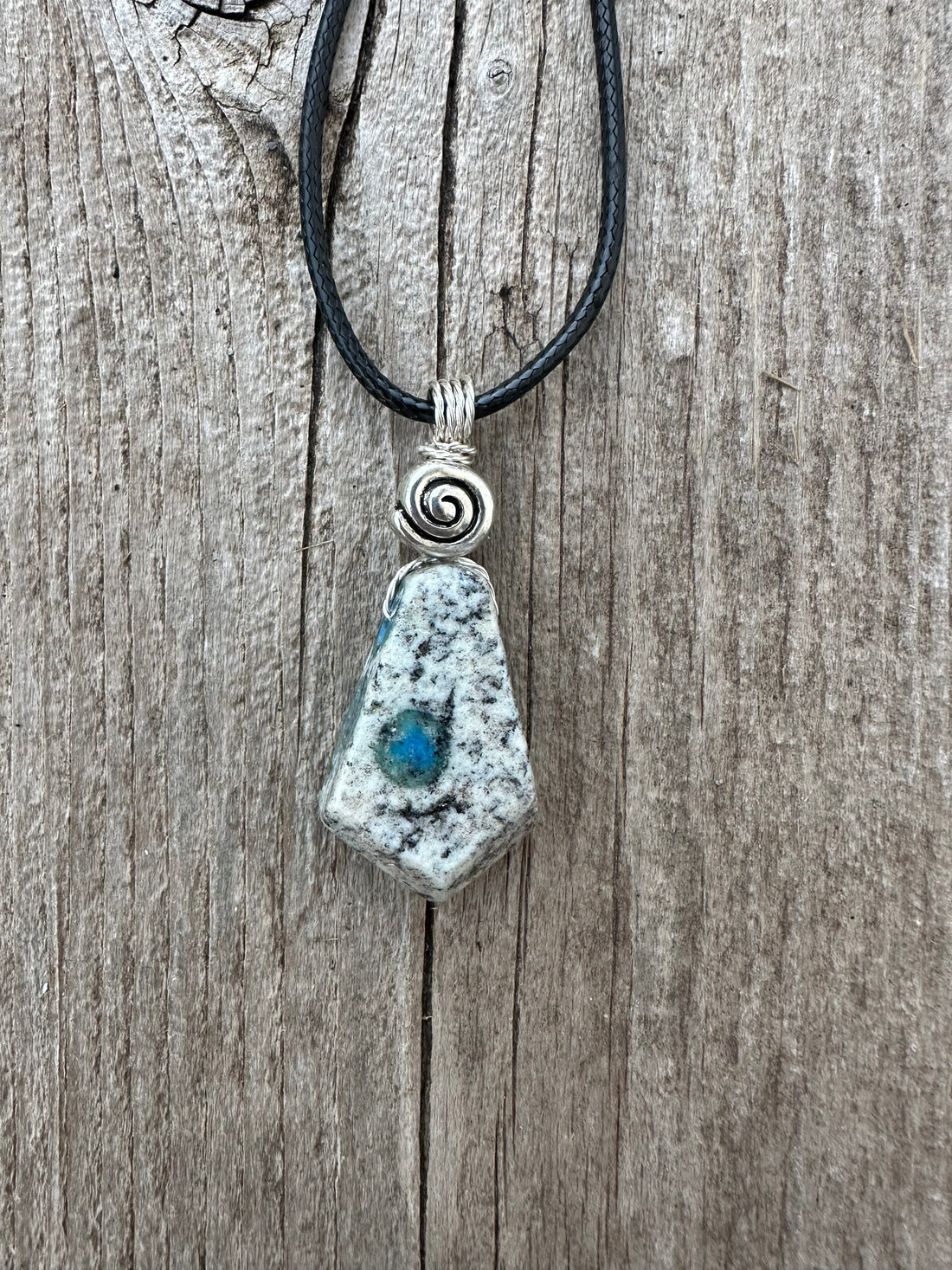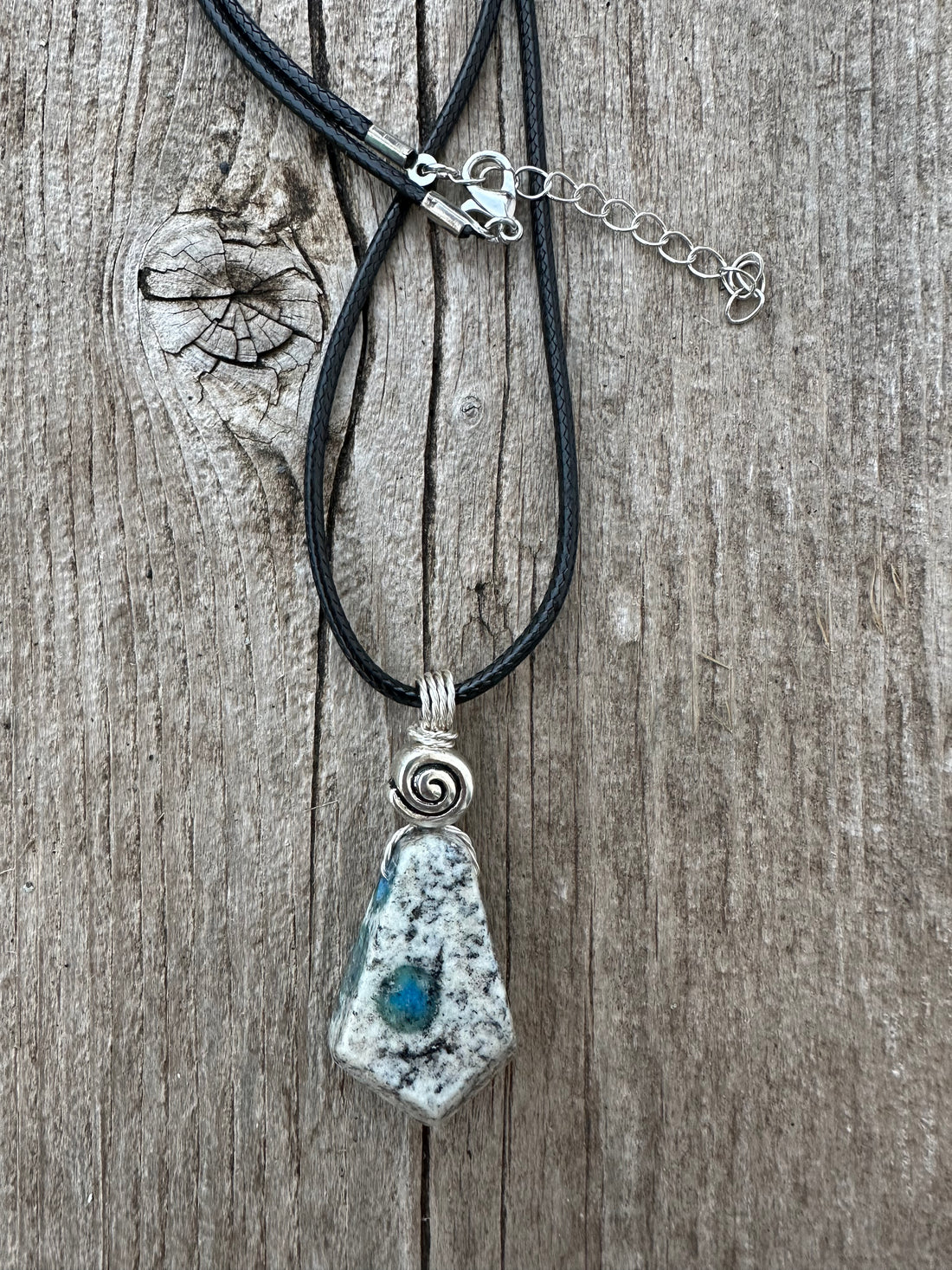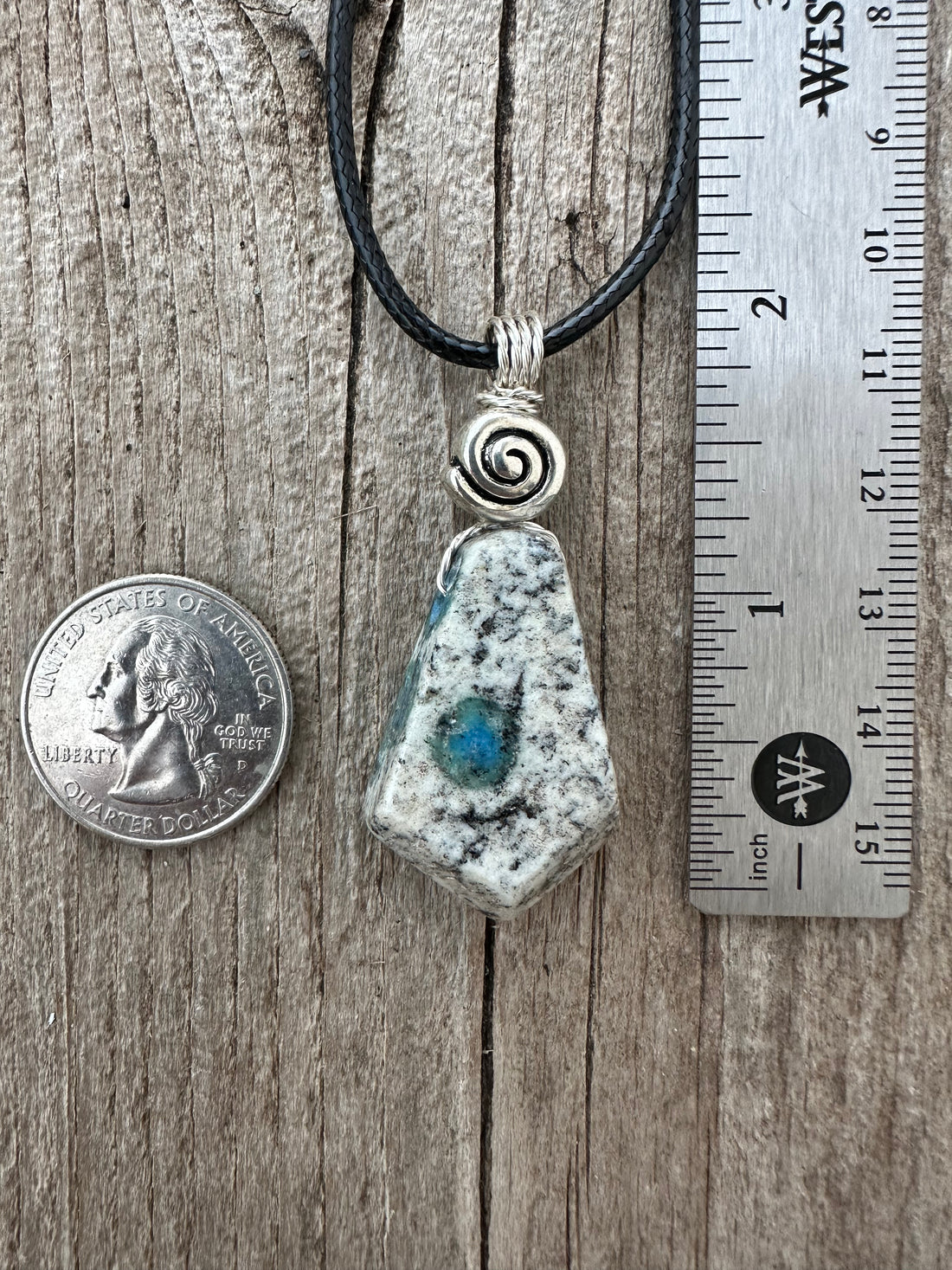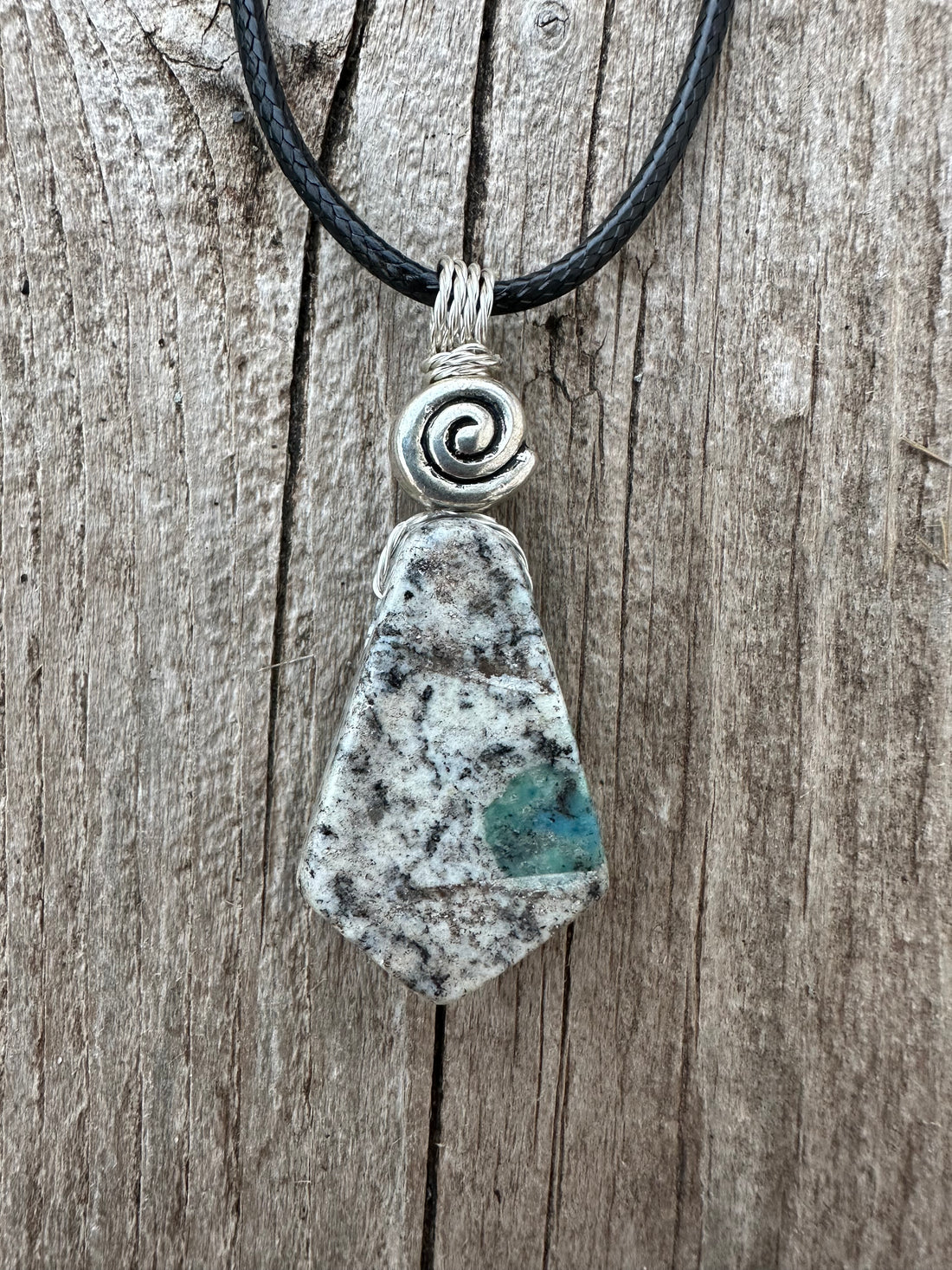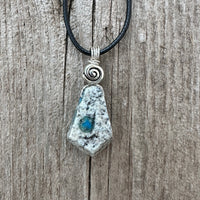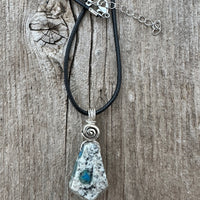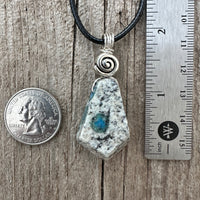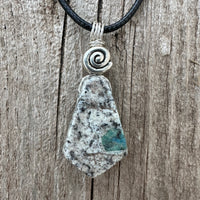 K2 for Spiritual Awakening with Grounding.
K2 - Also known as k2 granite and raindrop azurite. With the azurite, you have the azurite properties. Azurite is used for psychic and intuitive development by urging the soul towards enlightenment. This is believed to be a great stone for journeying and is protective to both body and soul during this time. It is thought to raise consciousness to a higher level. It may enable easier meditation and channeling. It may help the wearer better understand the effect on the mind and emotions of the body. This stone may also expand the mind, release blocks in communication and help us release programmed belief systems that do not serve you. Through this release, we may be allowed to move forward without fear. The wearer will better understand the cause of fears so they can release them and move forward with ease. It may bring a calmness that is great for nervous talkers and those who hold back from expressing themselves. The granite provides a grounding, gentle vibe to balance the azurite. 
18 inch black braided cable, gift box and description card included. Swirl is a tarnish resistant alloy. 
I want you to have the best experience possible. I provide description cards that are based on folklore and not a guarantee of outcome. Stones are not meant to replace medical treatment.  
Please seek medical advice from a professional should you need help.
My website is powered by Shopify. You can pay through my website with Shopify, Shop pay, Apple Pay or PayPal. No matter how you pay, your payment is processed by that vendor. Your payment is secure.