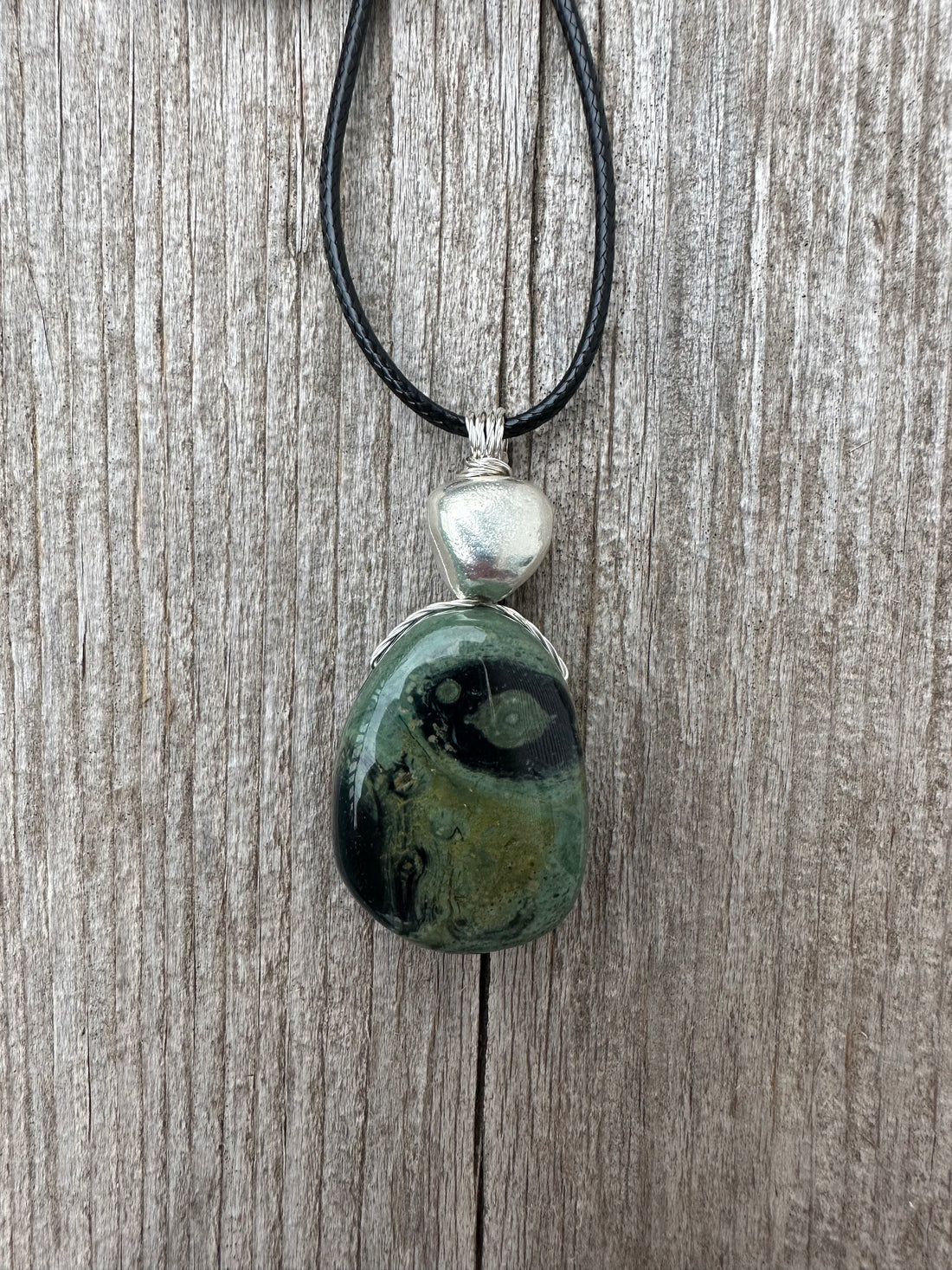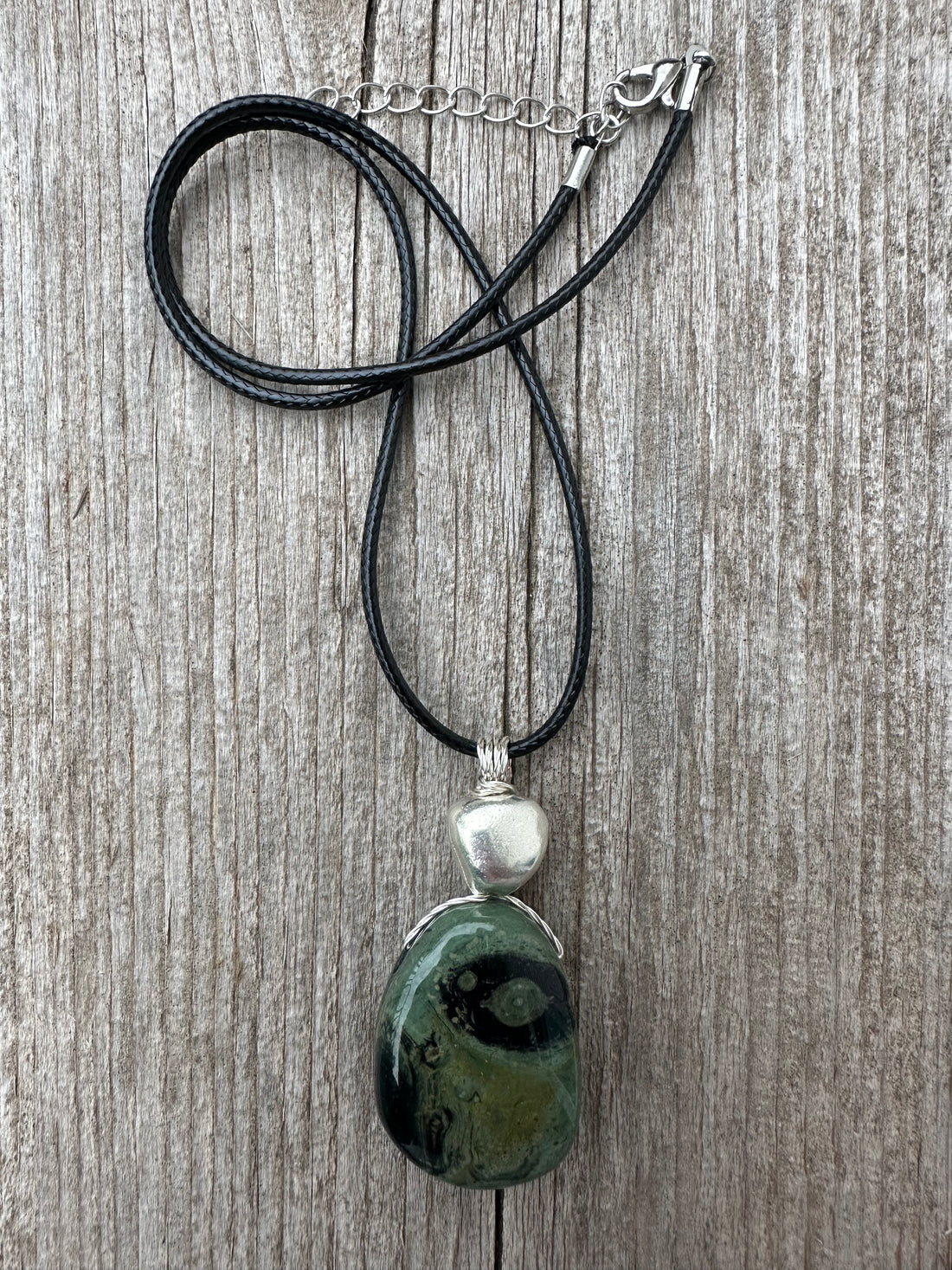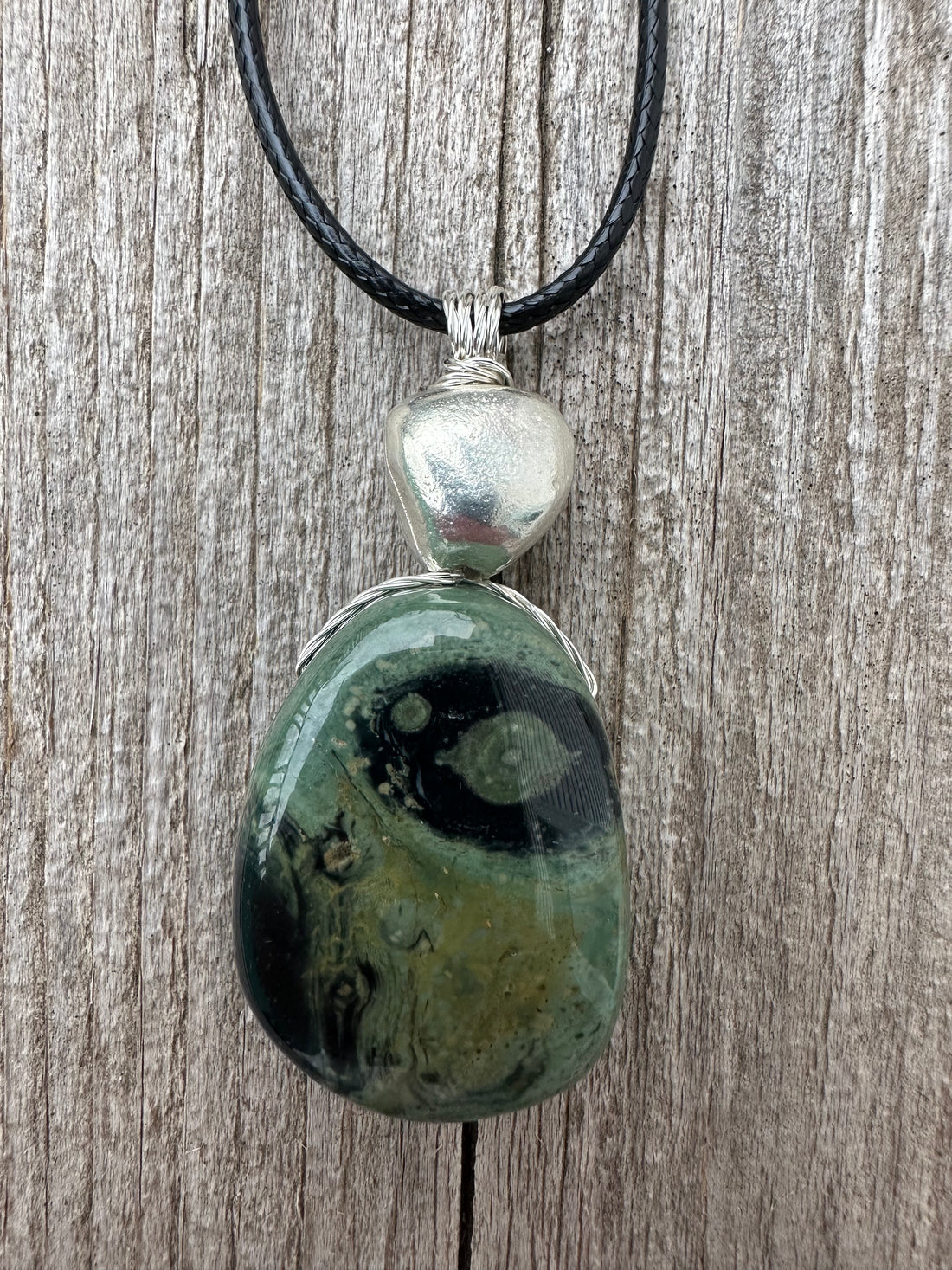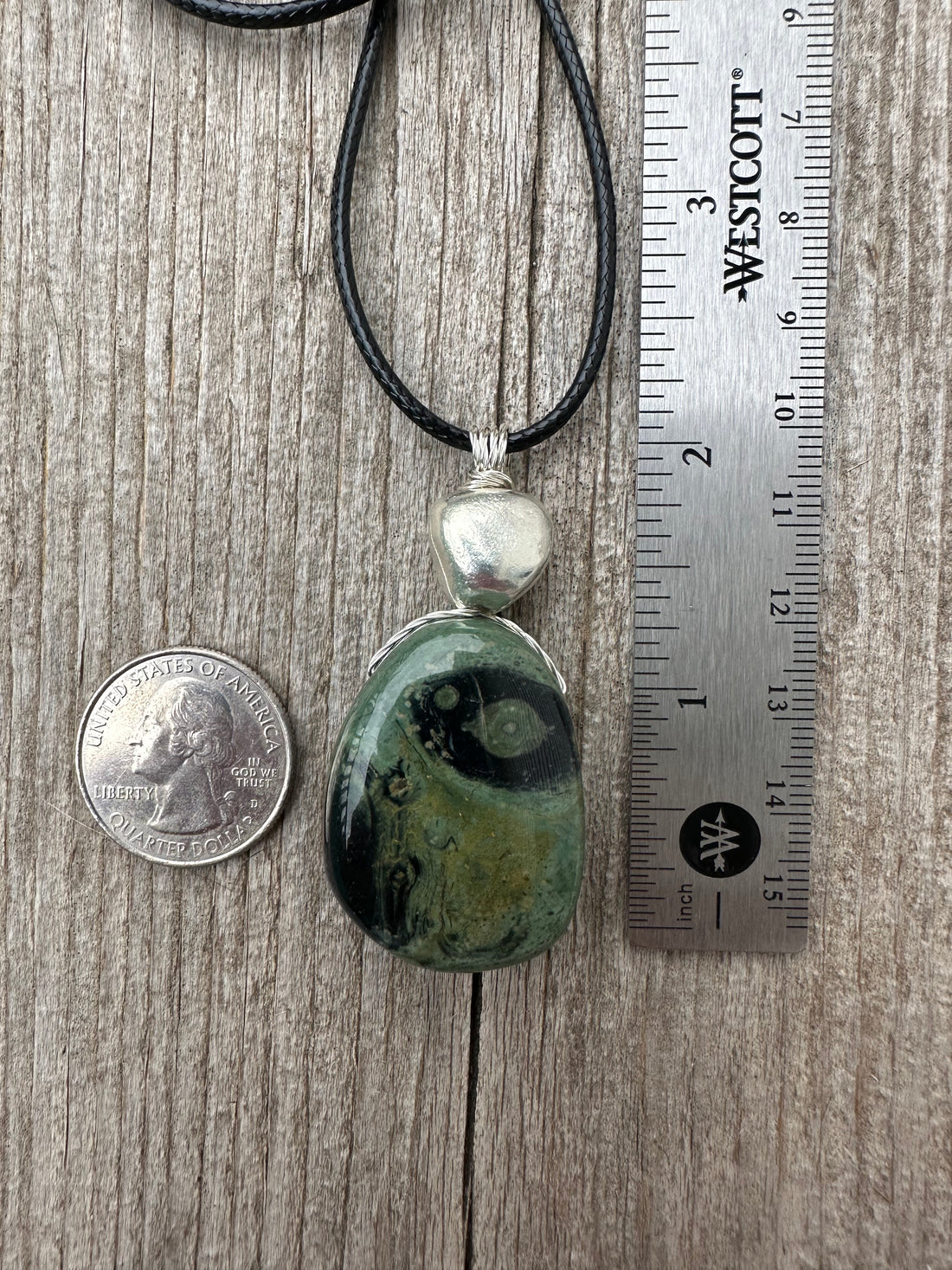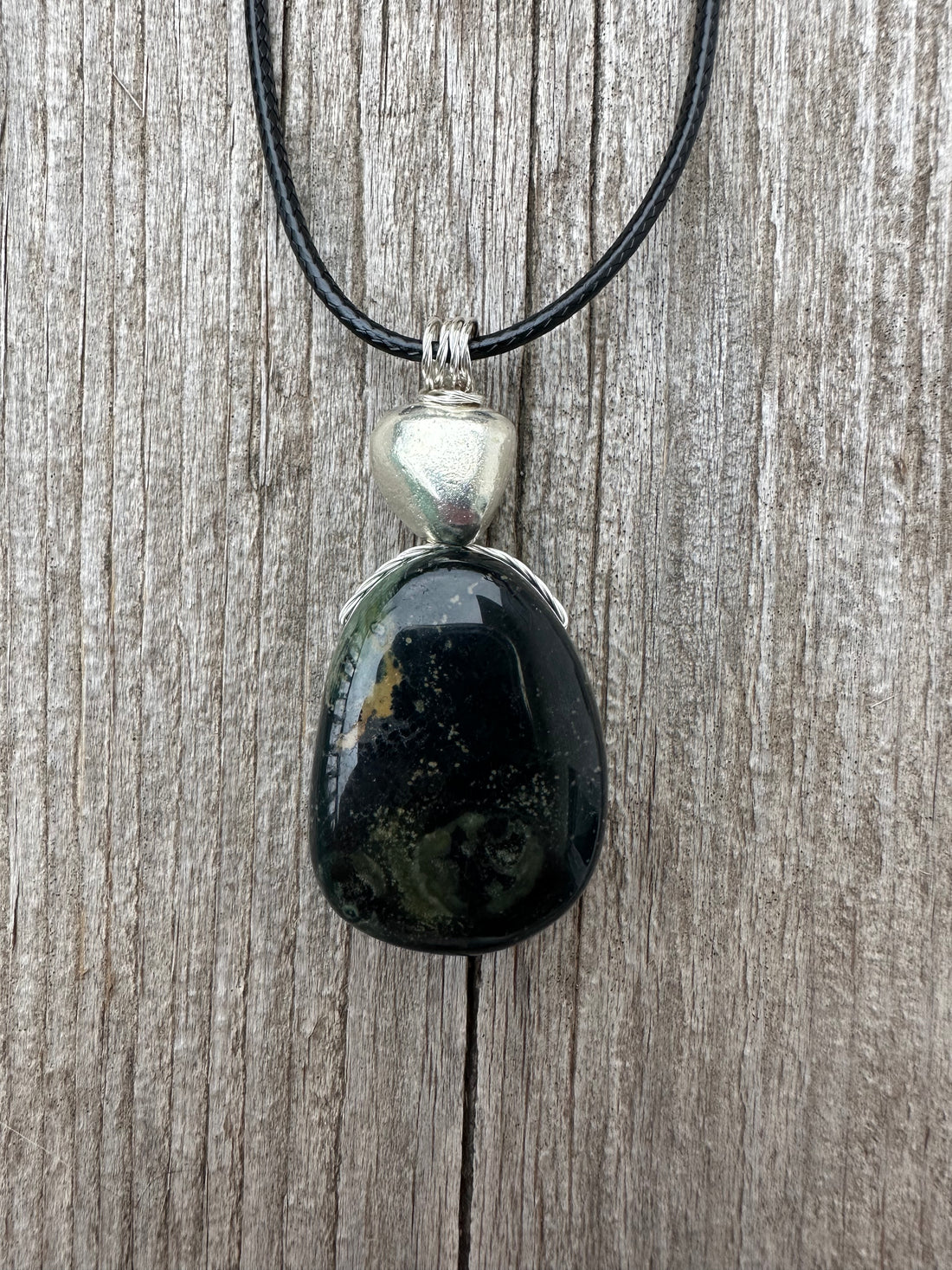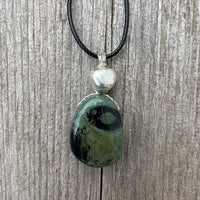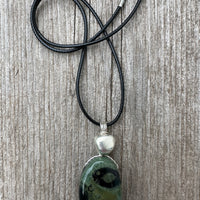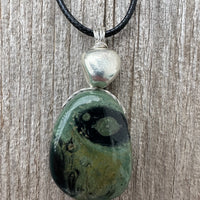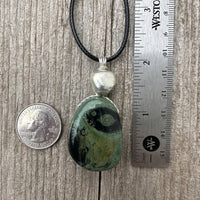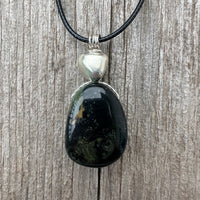 Kambaba Jasper for Peace, Grounding & Restful Sleep. Pewter Accent Piece.
Kambaba Jasper isn't actually jasper at all. It's composed of microcrystalline quartz and stromatolites. Stromatolites date back to over 3 billion years ago and are the oldest known fossils. This stone is thought to be connected with a peaceful energy! It is literally infused with nature. This stone is believed to be a great stone for grounding. It's commonly used in meditation for releasing negativity. This release of negativity may also help to ward off nightmares and promote deep, restful sleep.  It may bring positivity, growth and abundance. It is thought to connect to the heart chakra and is believed to assist in opening your heart chakra. 
18 inch black braided cable, gift box and description card included. All stones come cleansed and ready to be worn. 


Low inventory.
I want you to have the best experience possible. I provide description cards that are based on folklore and not a guarantee of outcome. Stones are not meant to replace medical treatment.  
Please seek medical advice from a professional should you need help.
My website is powered by Shopify. You can pay through my website with Shopify, Shop pay, Apple Pay or PayPal. No matter how you pay, your payment is processed by that vendor. Your payment is secure.