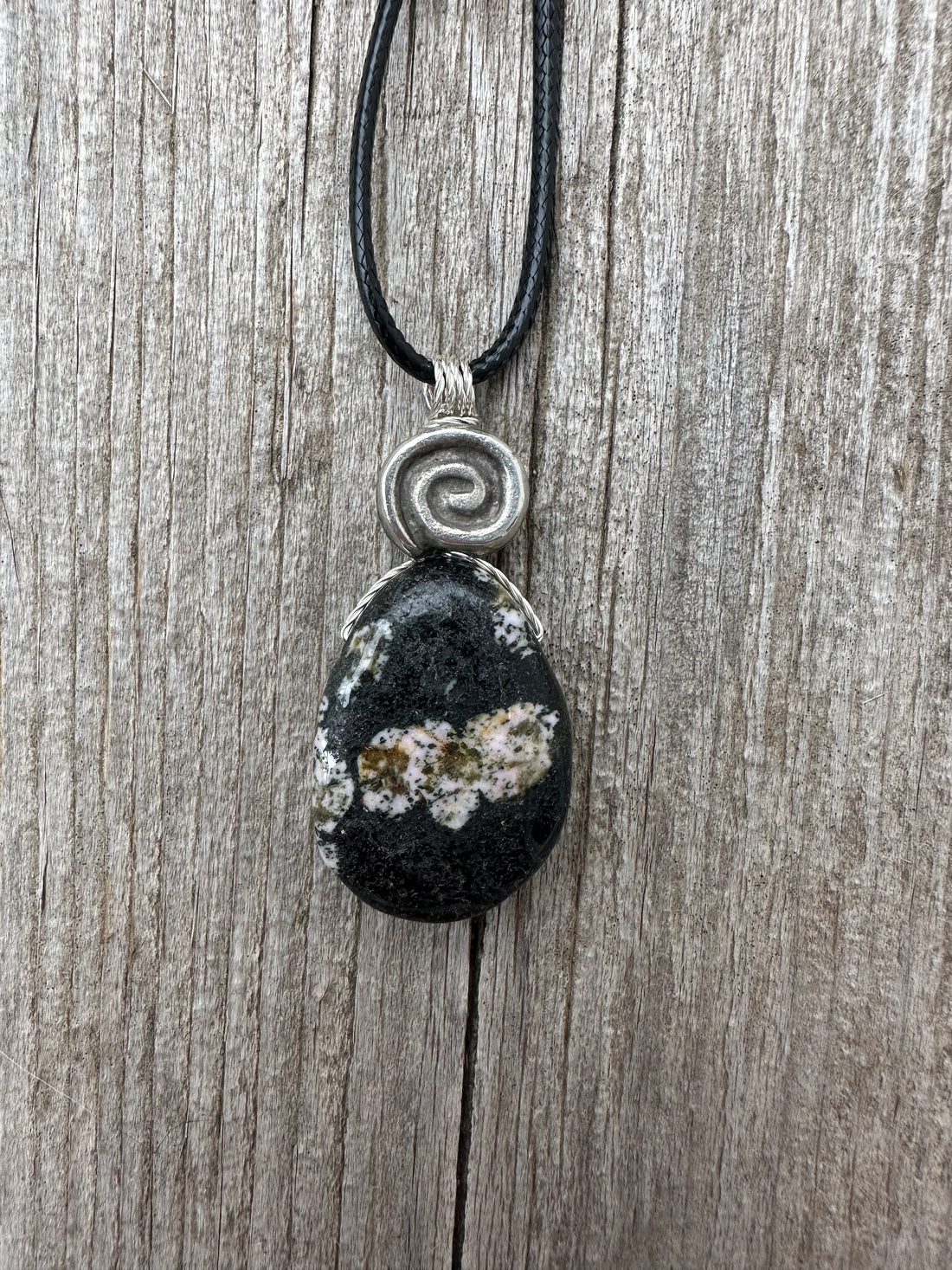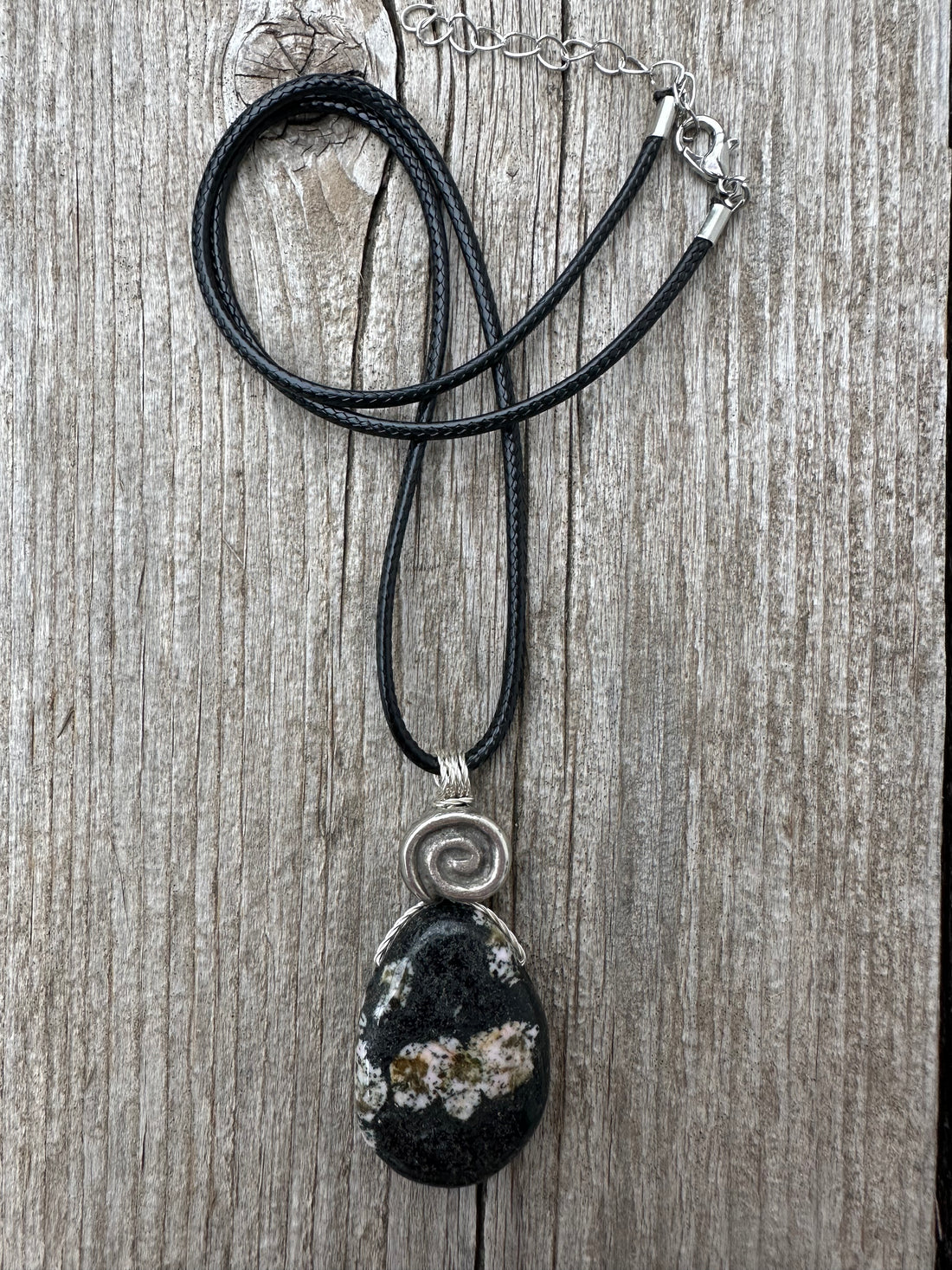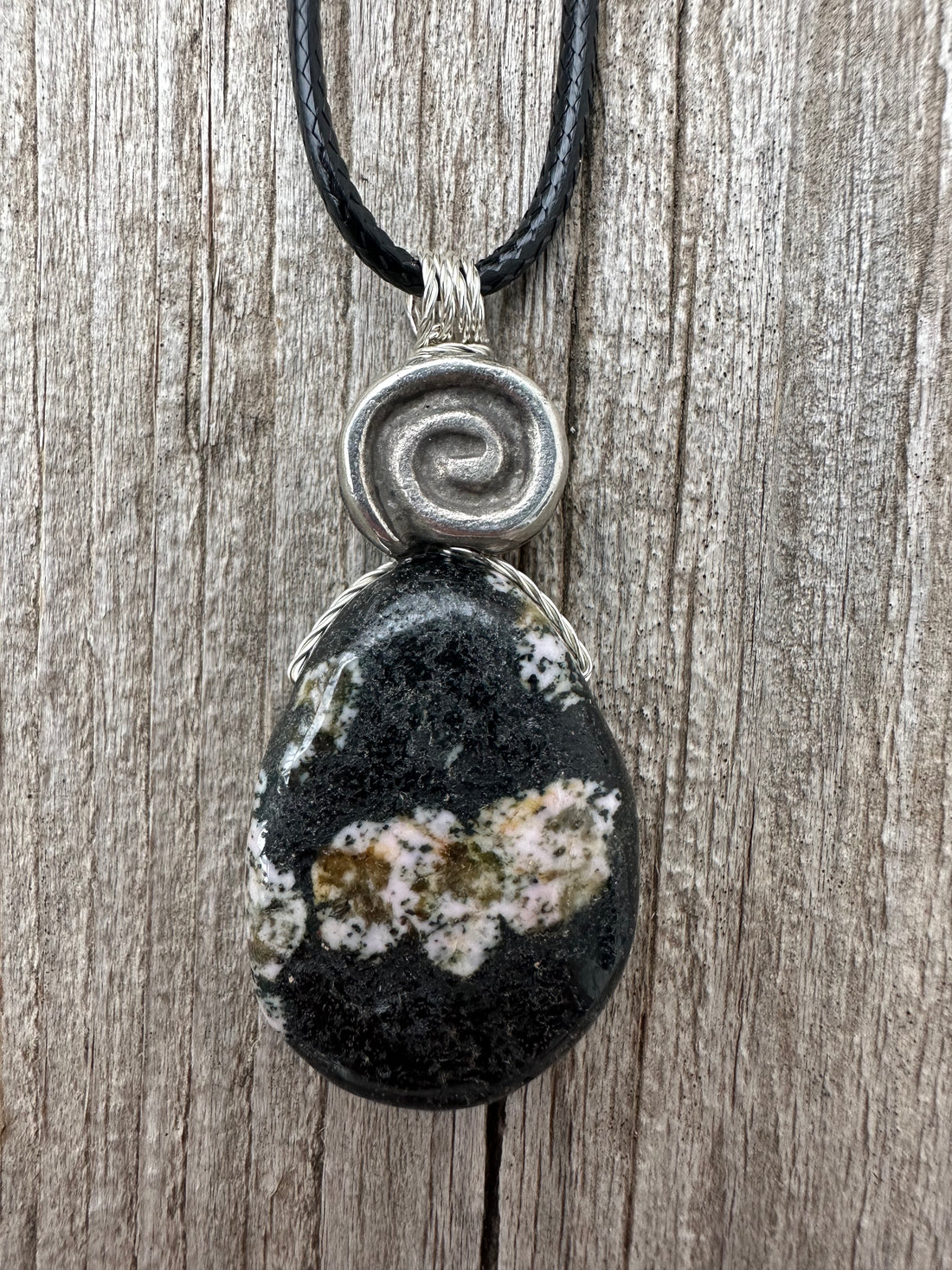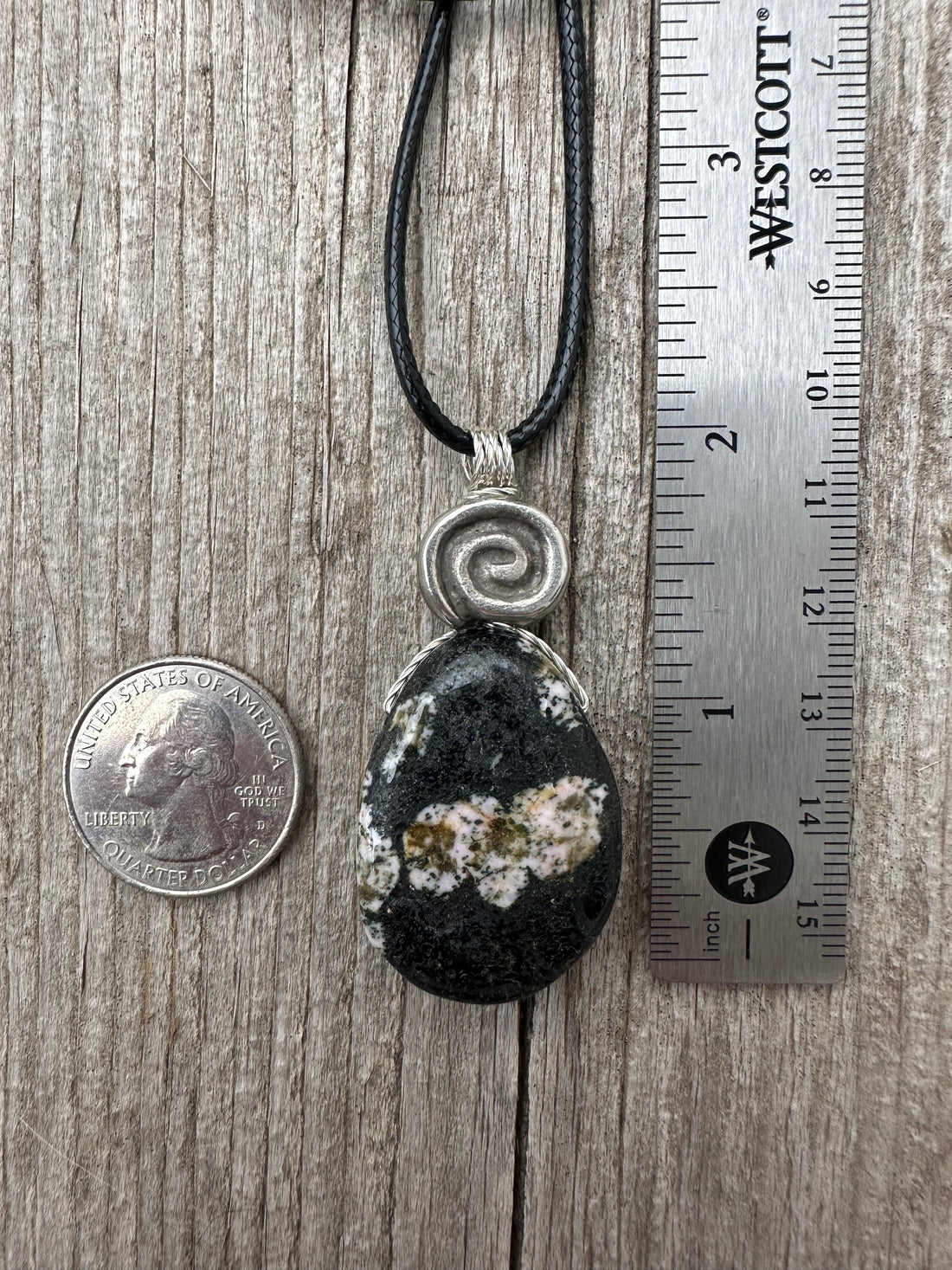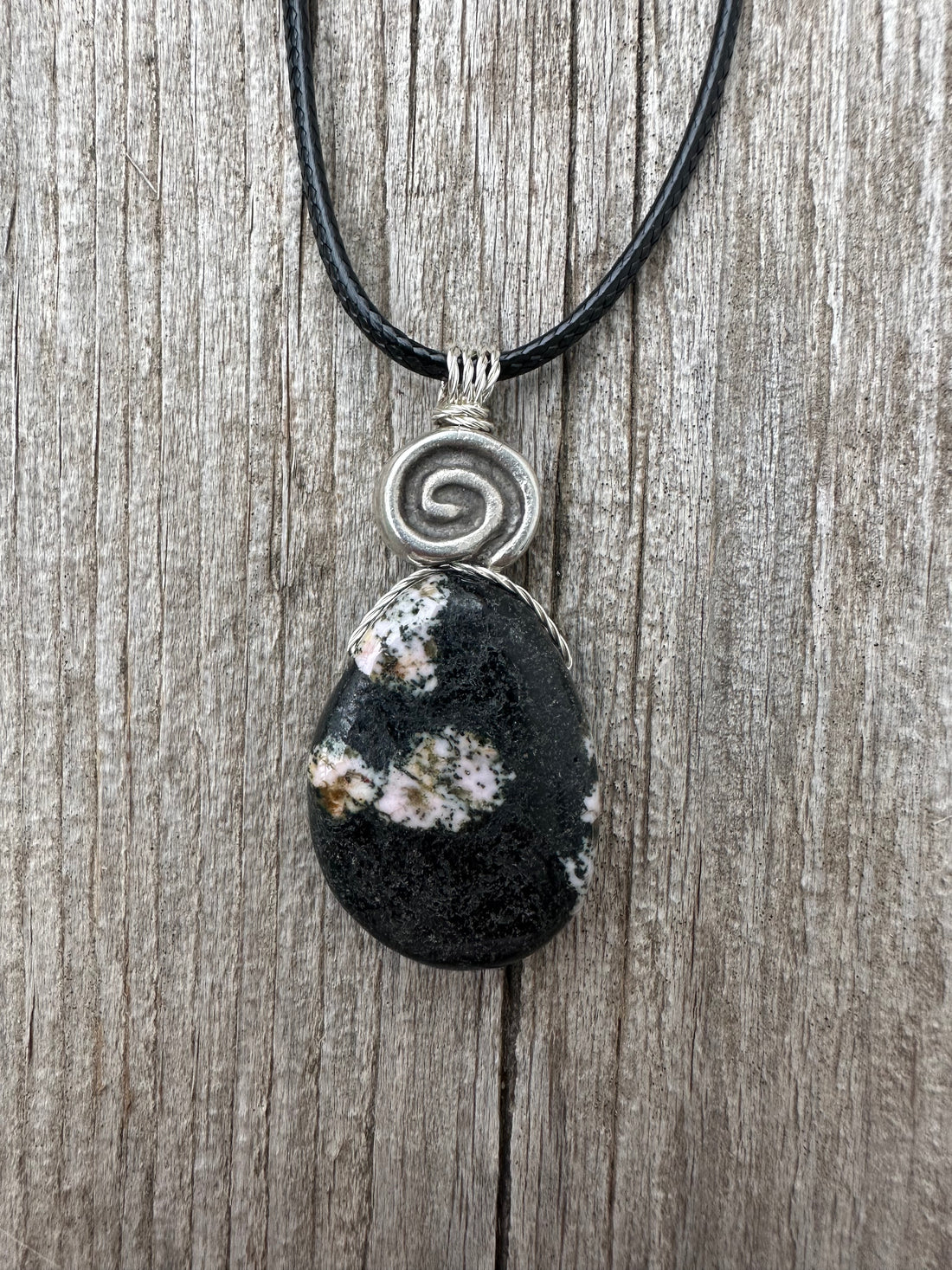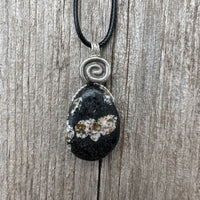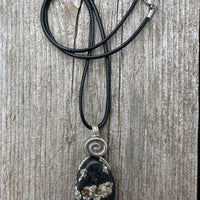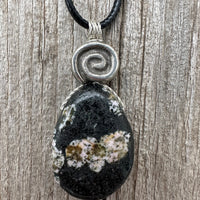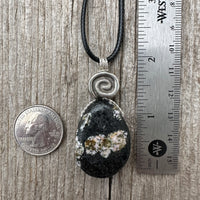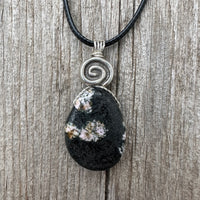 Khyber for Harmony, Acceptance and Joy. Swirl to Signify Consciousness.
Khyber is a recent discovery from north-western Pakistan. It is believed to be a stone of unity and integration. Khyber is here to teach us about harmony and acceptance. It is believed to be a high vibrational stone grounded in nature. Many use this stone for protection and holding boundaries. It is thought to protect against the harshness of others while it may help us release our judgment and lead with kindness. When used in meditation, it is believed to inspire joy and bliss. Khyber is thought to be a great stone for artists as some believe it increases creativity, inspires out of the box thinking and helps with completing started projects.
18 inch black braided cable, gift box and description card. Swirl is made out of pewter. 
I want you to have the best experience possible. I provide description cards that are based on folklore and not a guarantee of outcome. Stones are not meant to replace medical treatment.  
Please seek medical advice from a professional should you need help.
My website is powered by Shopify. You can pay through my website with Shopify, Shop pay, Apple Pay or PayPal. No matter how you pay, your payment is processed by that vendor. Your payment is secure.