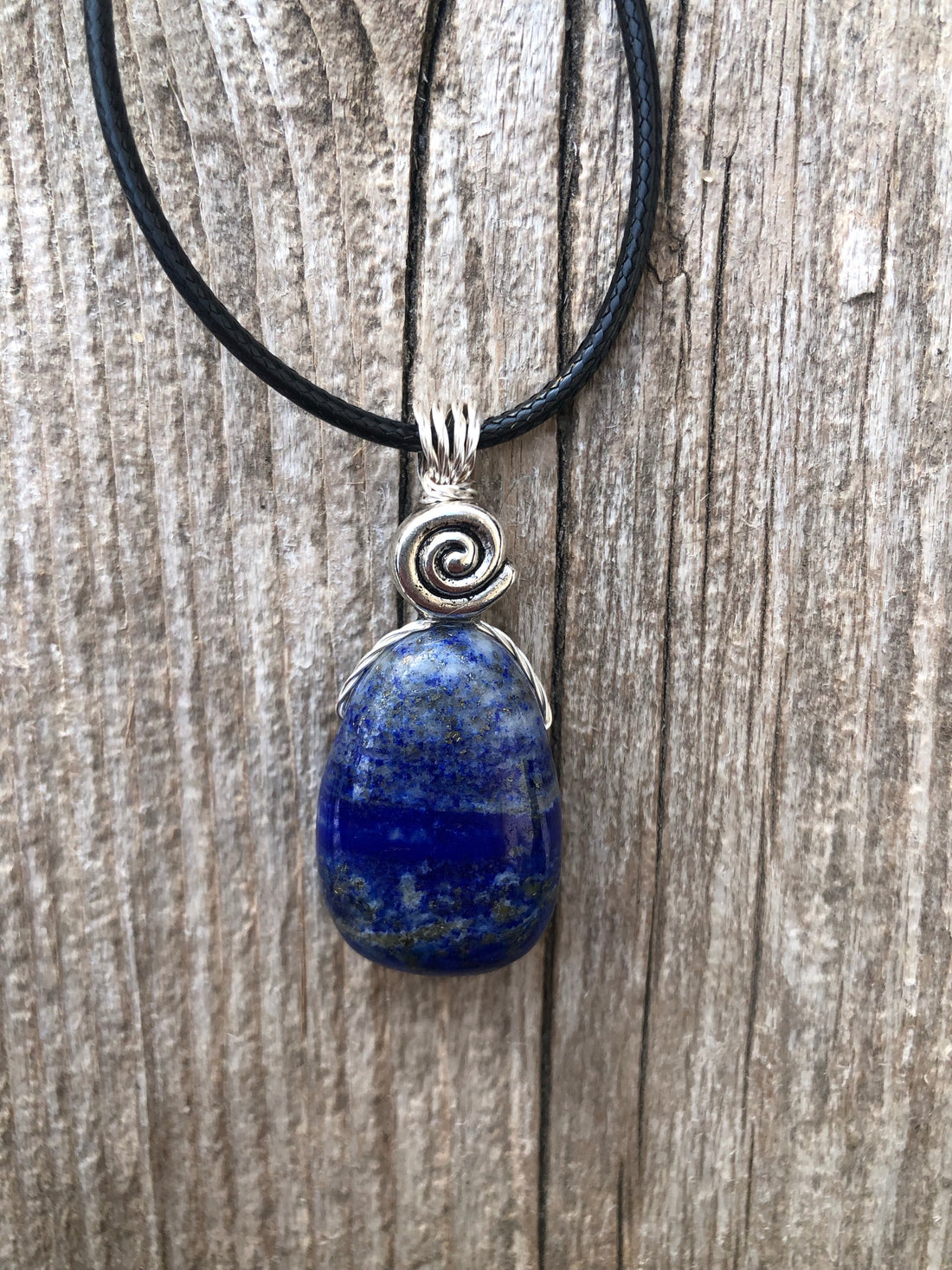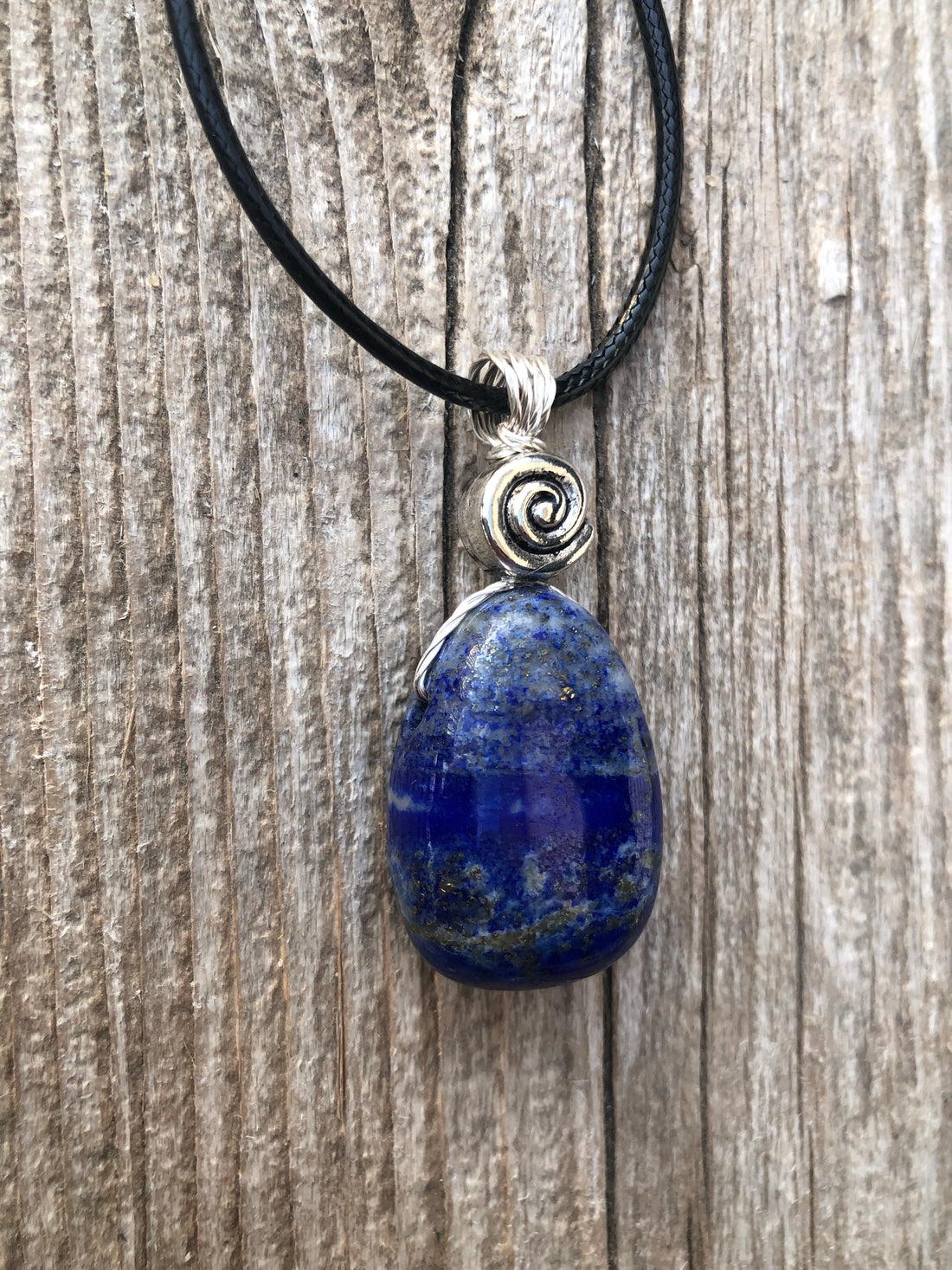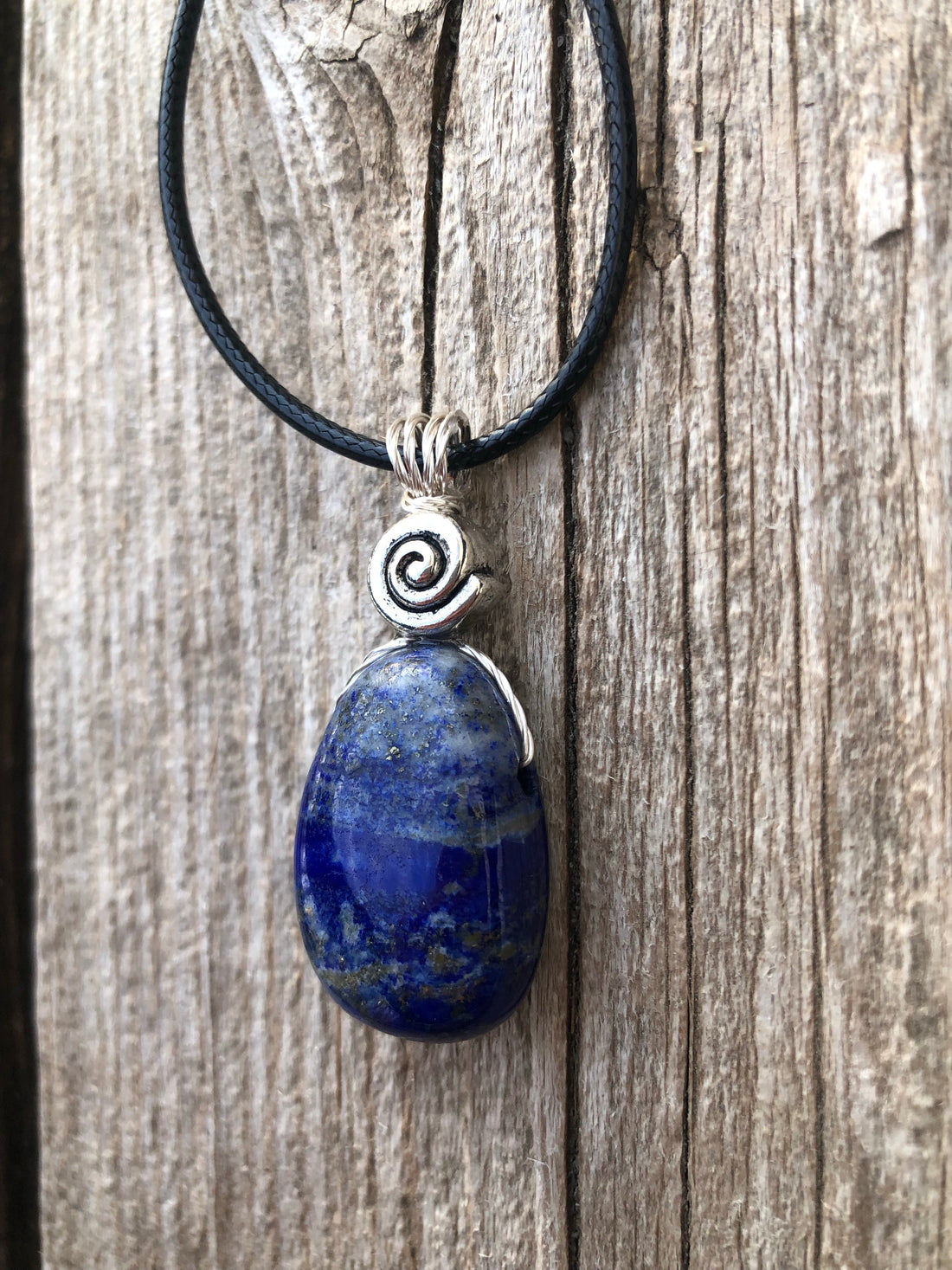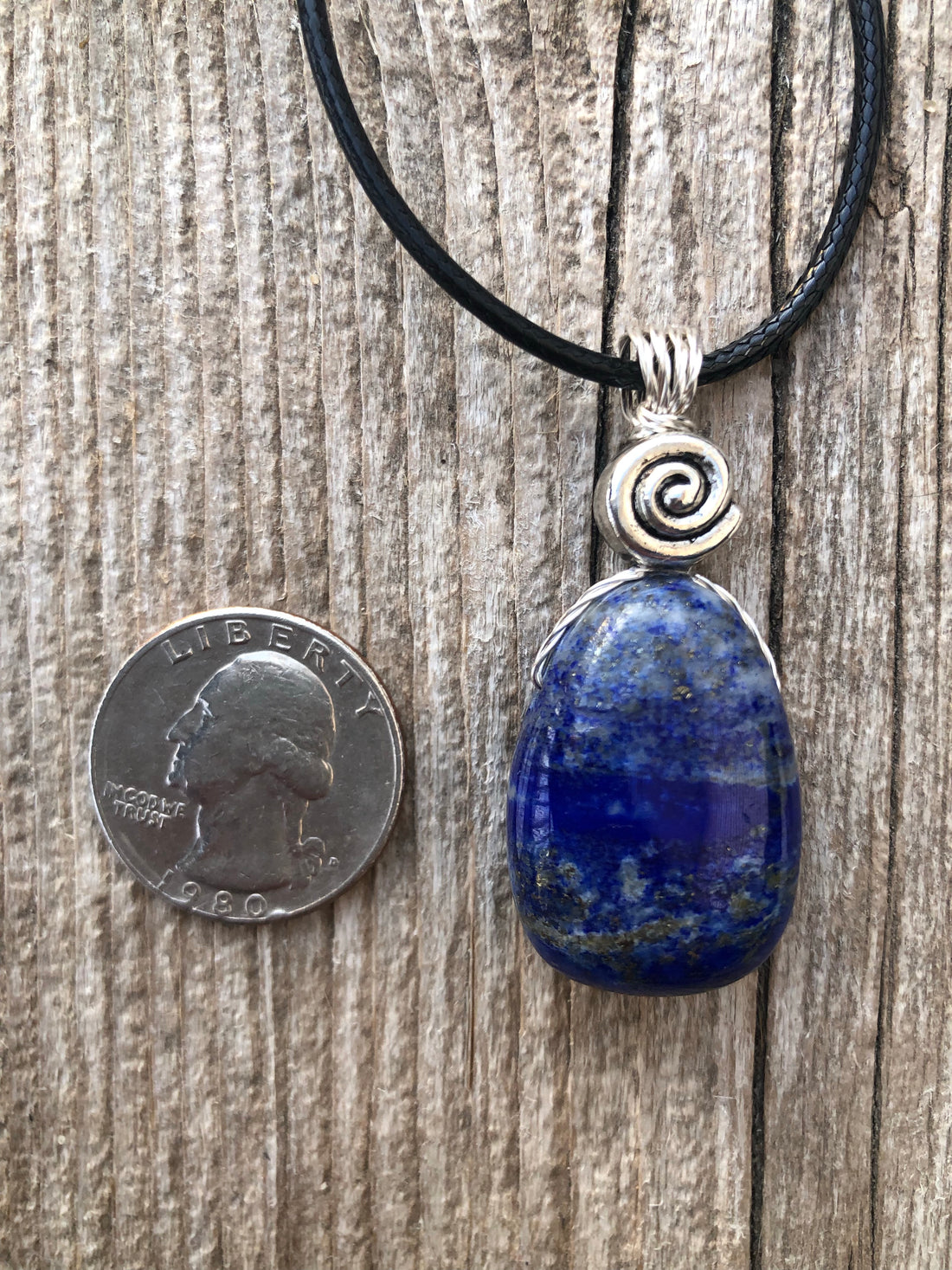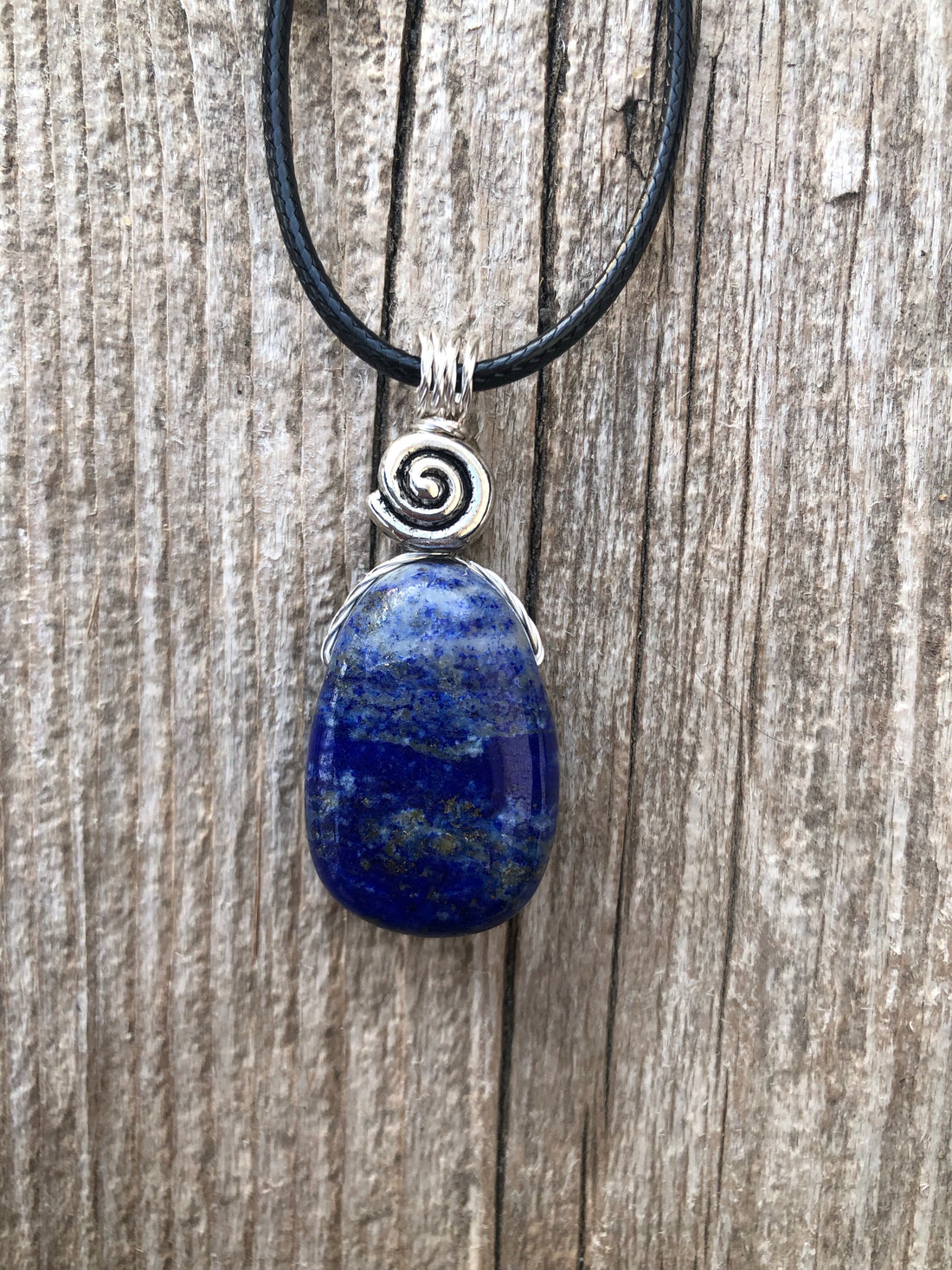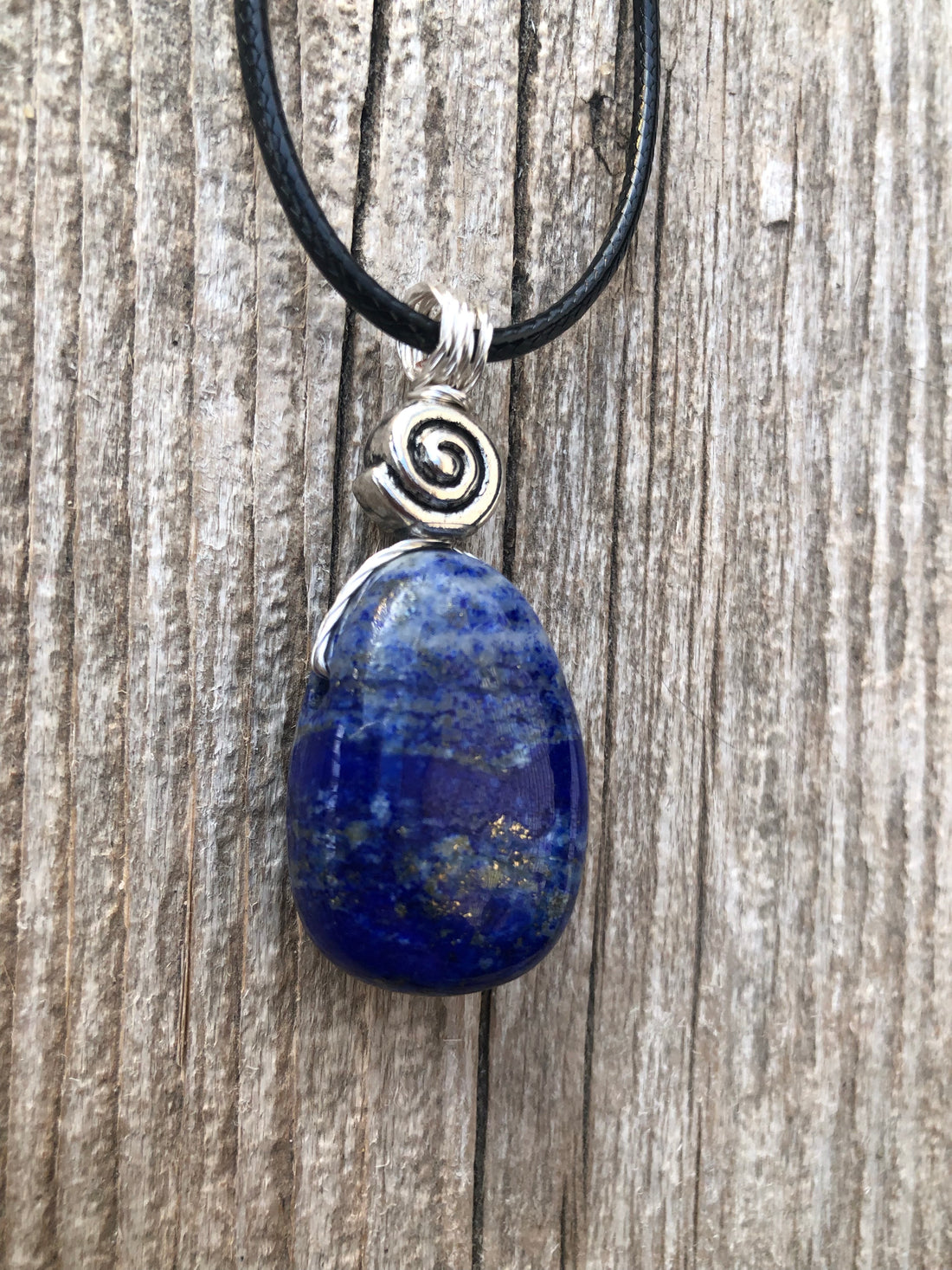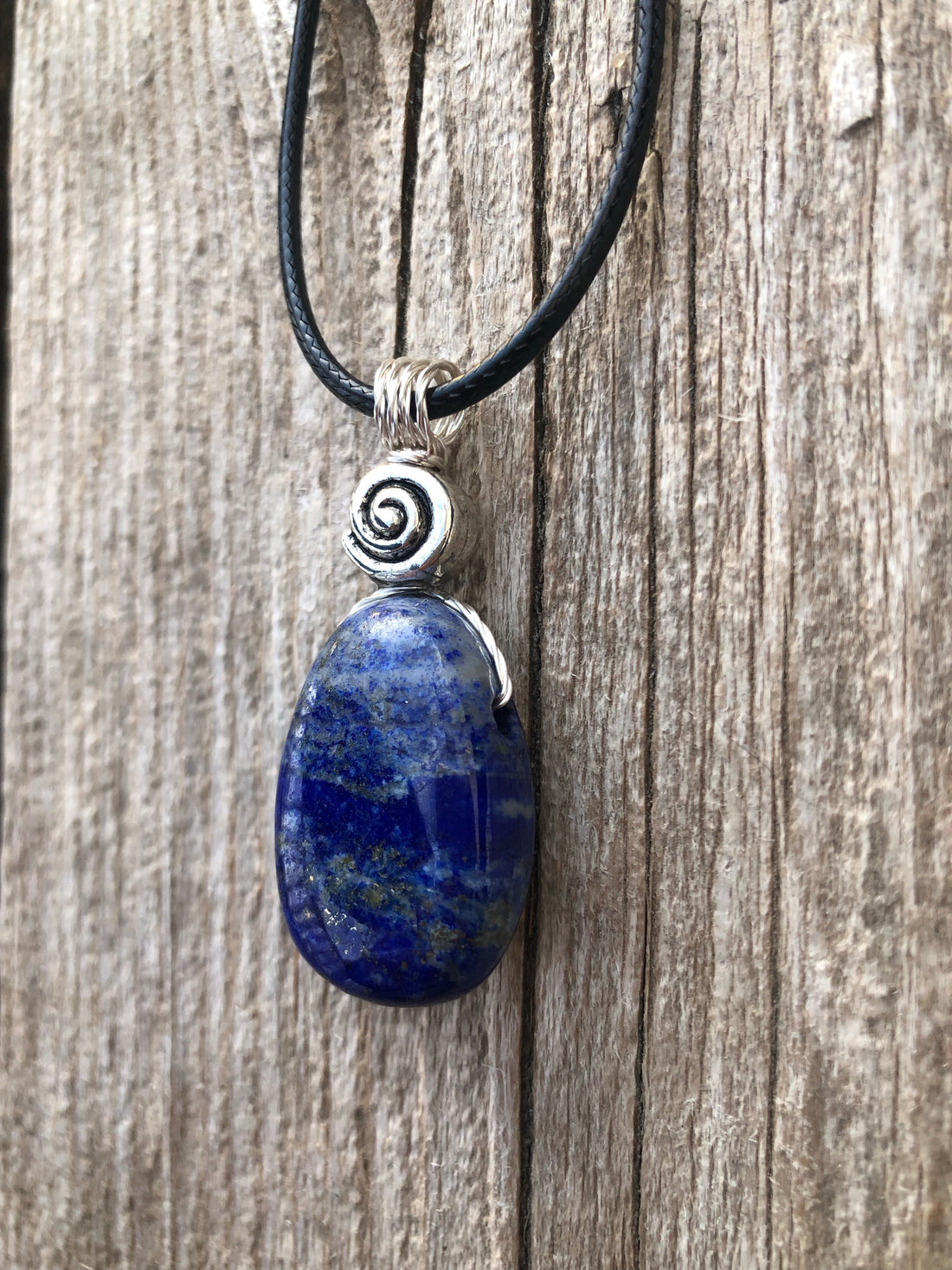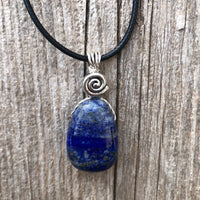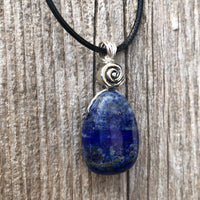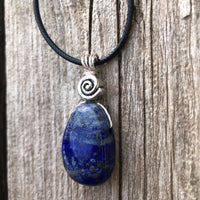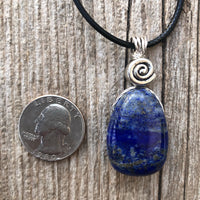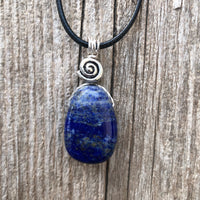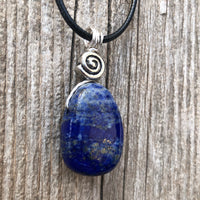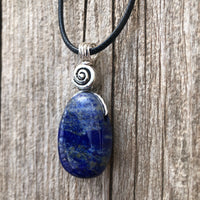 Lapis Lazuli for Protection & Finding Your Truths. Great Stone for Connecting to Higher Realms
Lapis Lazuli has long been thought to bring awakening that was used by oracles in ancient times for communicating with the other realms. It may also encourage growth of psychic abilities. Lapis is thought to be a great stone for releasing stress and bringing peace. It is said lapis is the key to spiritual growth. The protection this stone brings is thought to be because of its ability to contact the spirit guardians. It is believed it recognizes psychic attacks, protects the wearer all while sending the energy back to its source. It may encourage communication and release negative energy from not speaking out in the past. It may bring balance, harmony and inner self-awareness. It brings truth, acceptance and the strength to overcome. It may dissolve any emotional bondage including martyrdom and suffering. This is a great stone for all around self-awareness. 
Description card, 18 inch black braided cable and gift box included. Swirl is tarnish resistant alloy. 
I want you to have the best experience possible. I provide description cards that are based on folklore and not a guarantee of outcome. Stones are not meant to replace medical treatment.  
Please seek medical advice from a professional should you need help.
My website is powered by Shopify. You can pay through my website with Shopify, Shop pay, Apple Pay or PayPal. No matter how you pay, your payment is processed by that vendor. Your payment is secure.