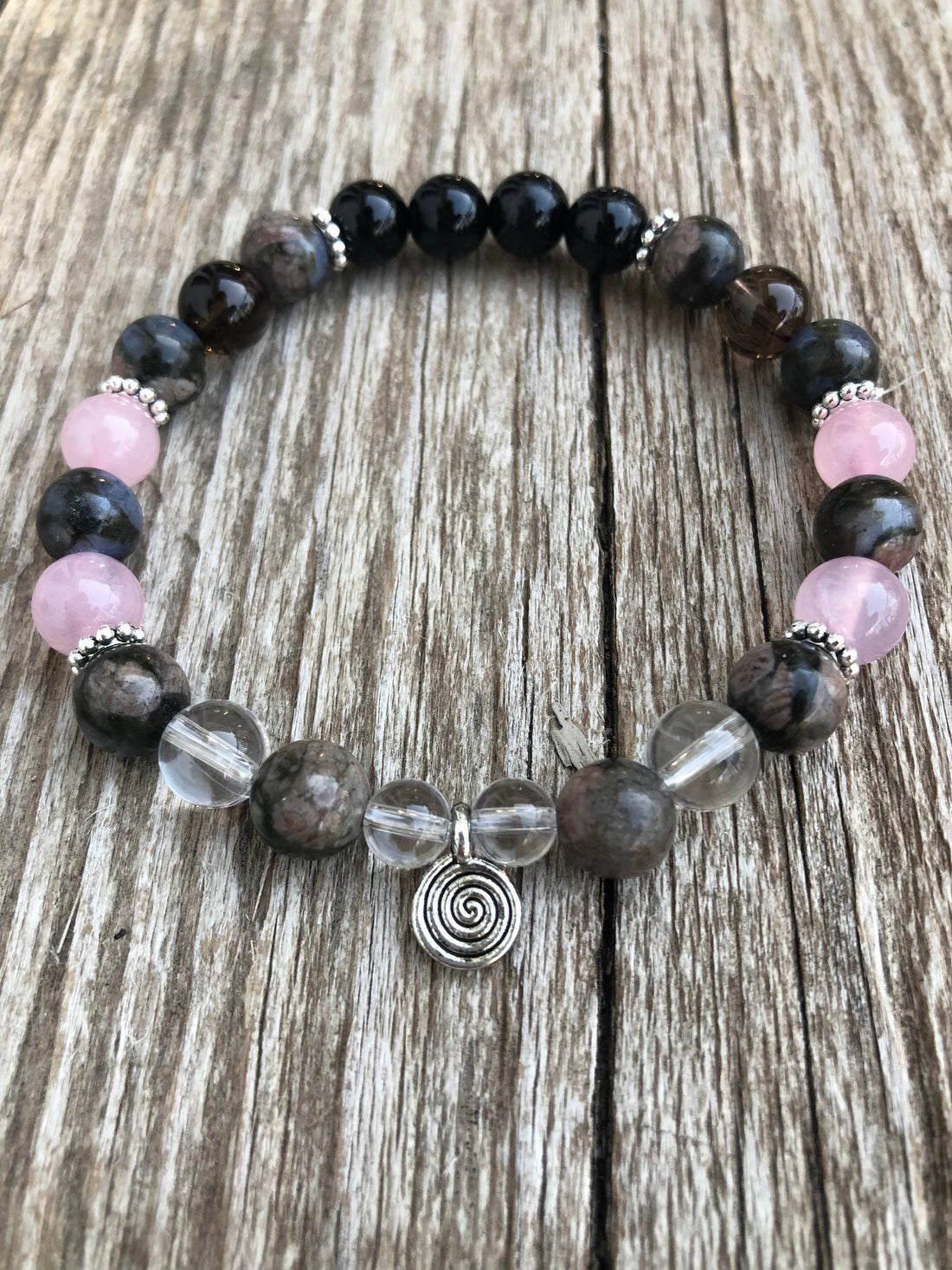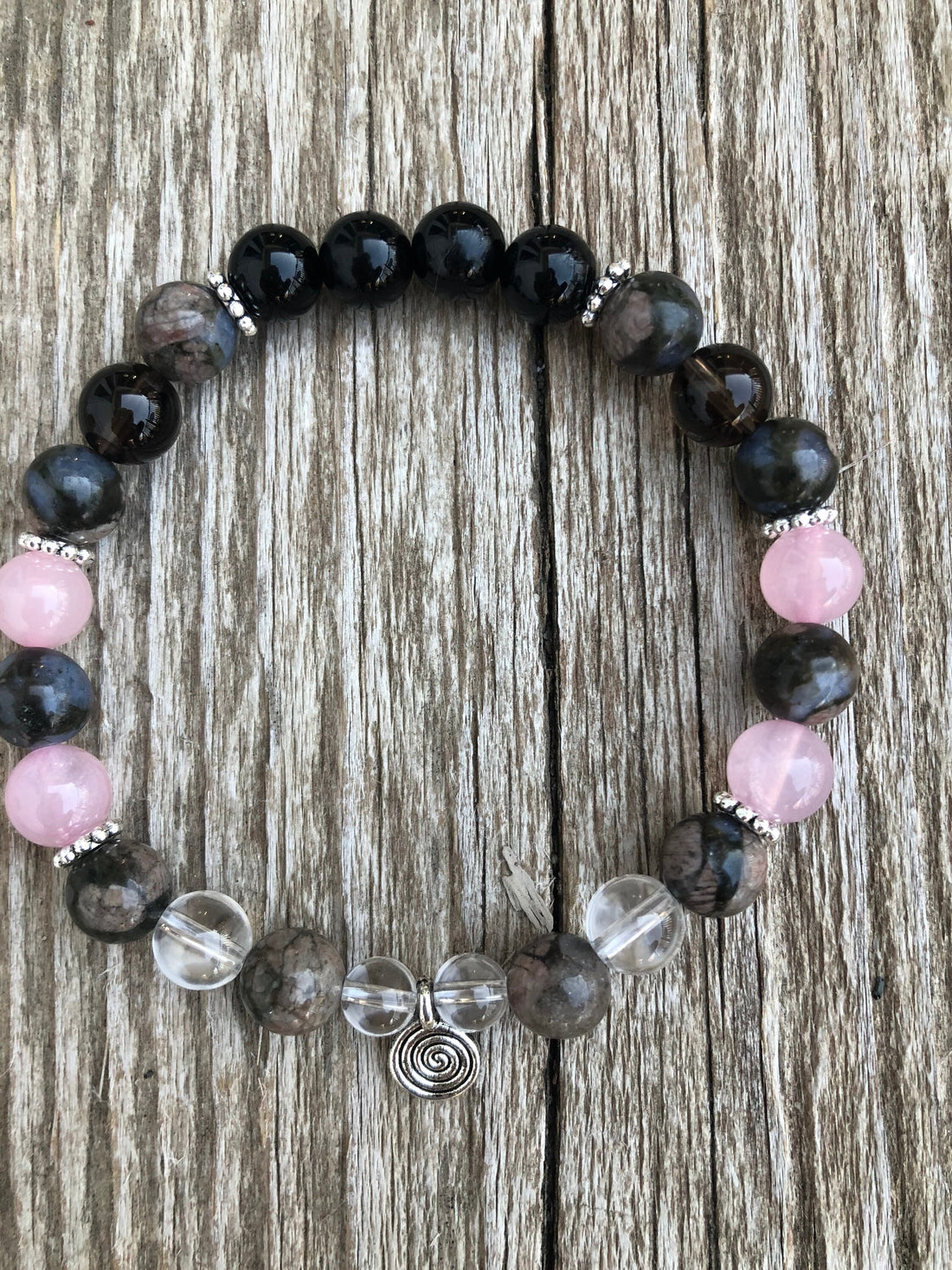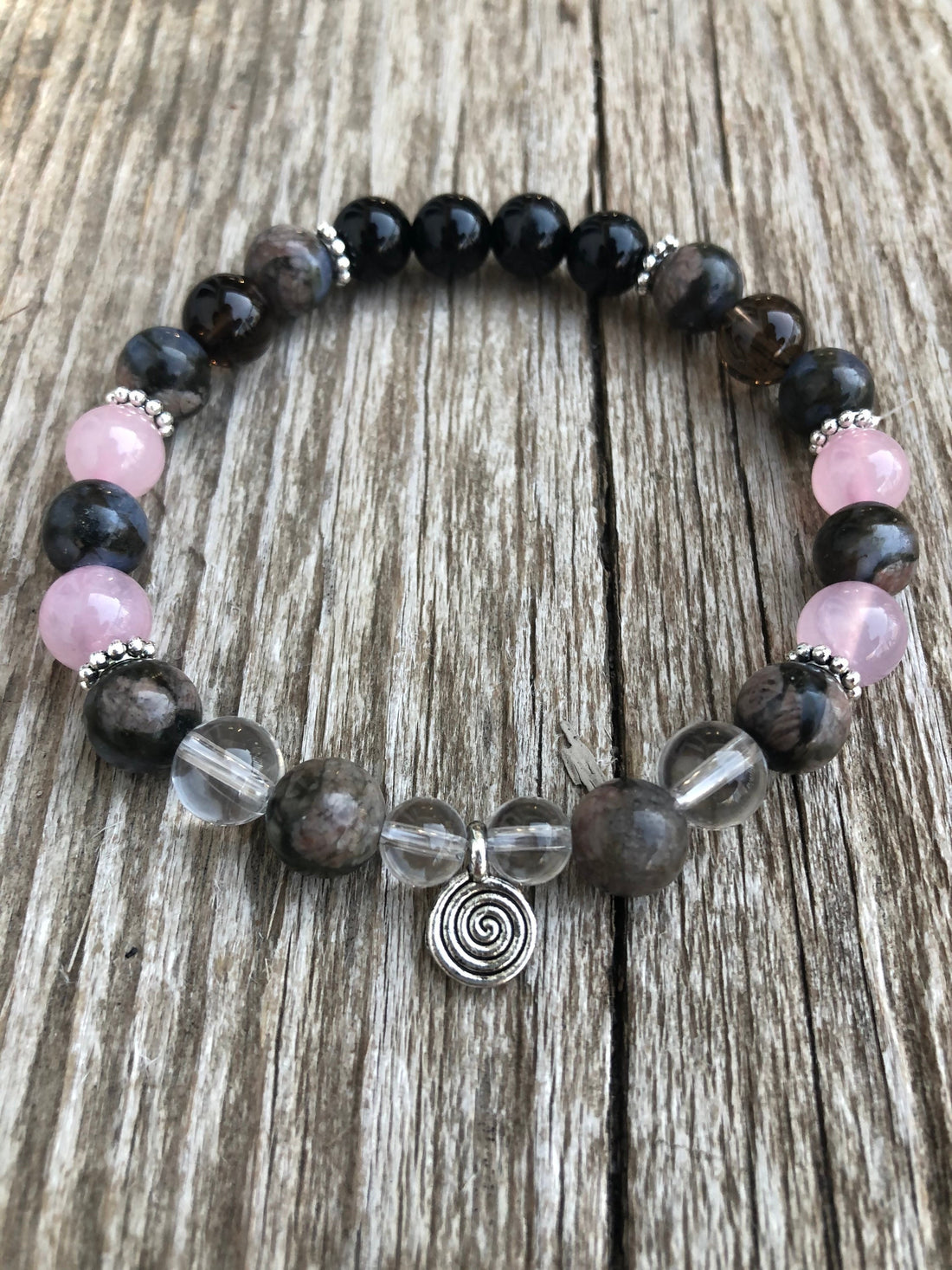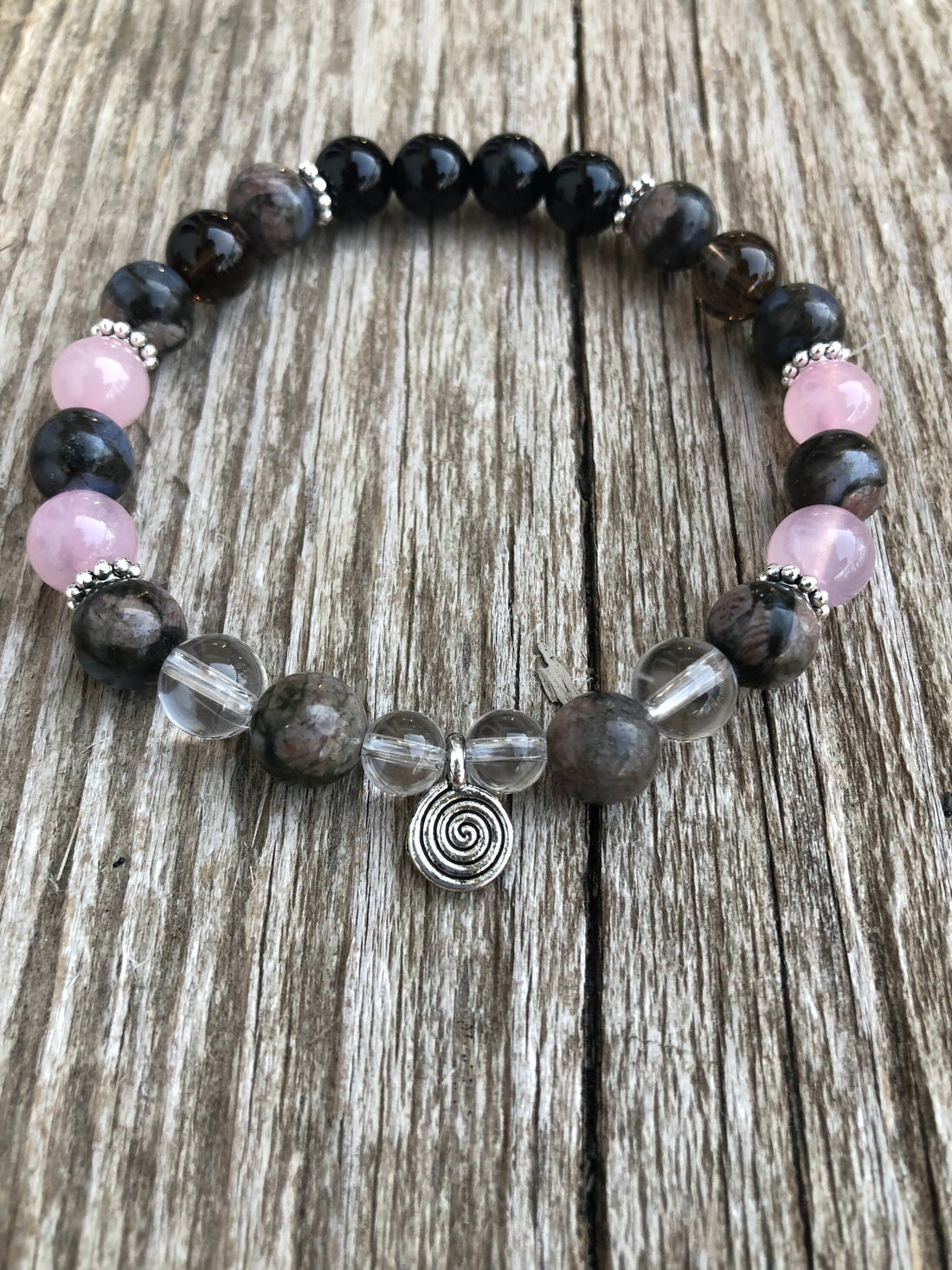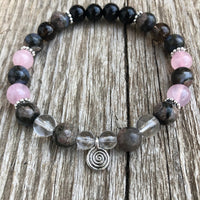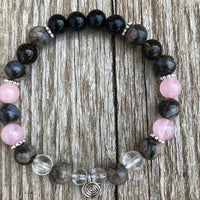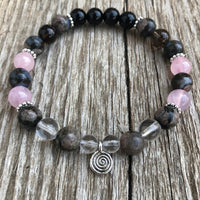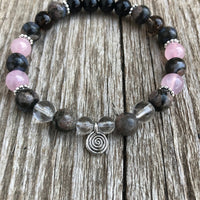 Swirl symbol is a sacred symbol for journey and to embody the consciousness of nature. Clear quartz to amplify the energies of all stones. Llanite (que sera) is a mixture of ryolite, blue quartz and pink feldspar. It communicates with the third eye by cleansing your energy and increasing intuition. It is a very supportive stone for people who have a 6th sense. It communicates with the heart chakra. It works to create harmony and understanding. Through this, it helps us better handle tense situations. I paired it with rose quartz to help open the heart chakra and provide a deep, inner healing. It also helps the wearer let go of attachments and past problems. Paired with smoky quartz to help us release negativity. It also helps us live in the now and find solutions. I paired it with onyx to keep you on your healthy path. Please message me if your size is not listed. Description card and gift bag included.
I want you to have the best experience possible. I provide description cards that are based on folklore and not a guarantee of outcome. Stones are not meant to replace medical treatment.  
Please seek medical advice from a professional should you need help.
My website is powered by Shopify. You can pay through my website with Shopify, Shop pay, Apple Pay or PayPal. No matter how you pay, your payment is processed by that vendor. Your payment is secure.