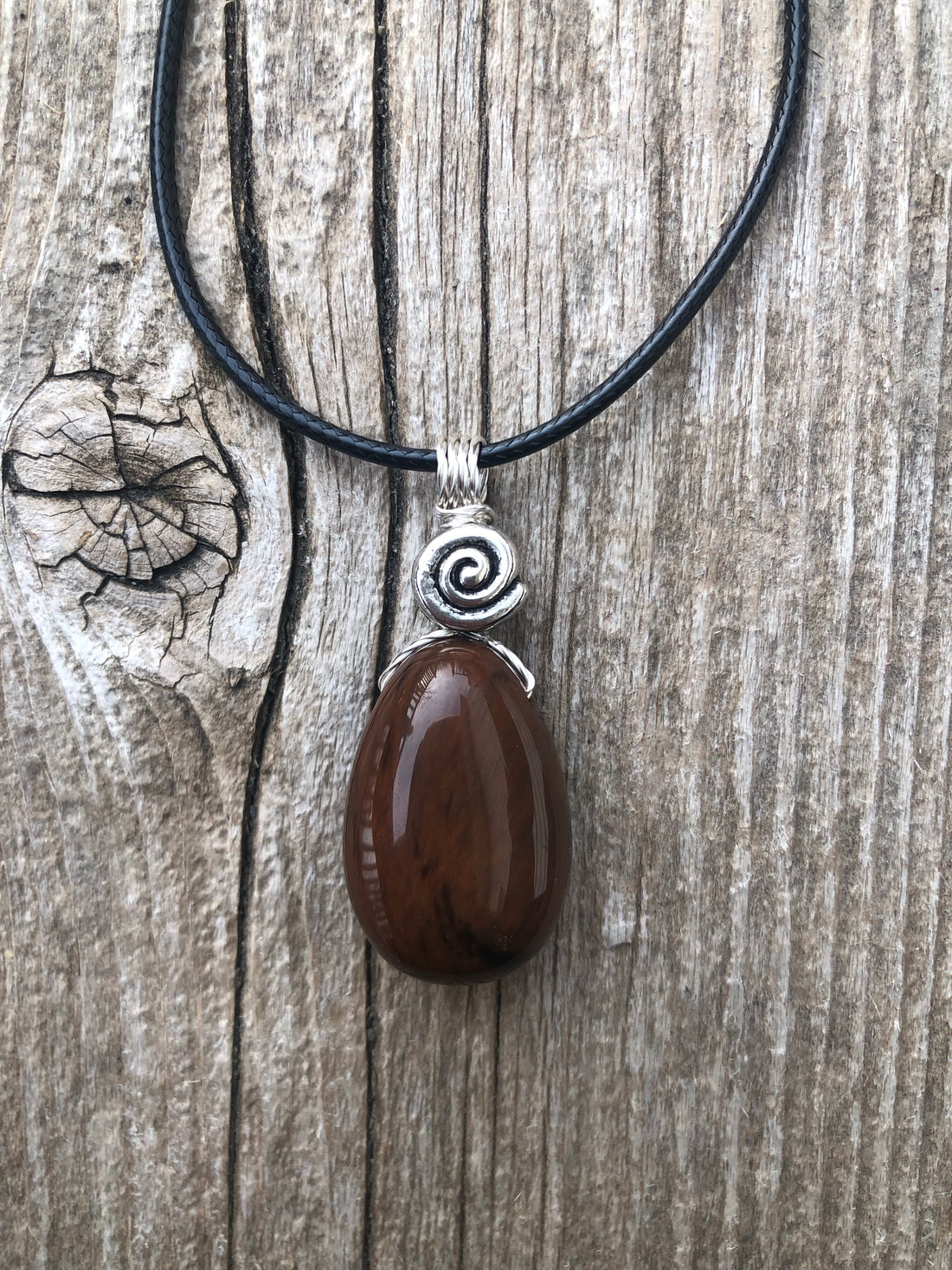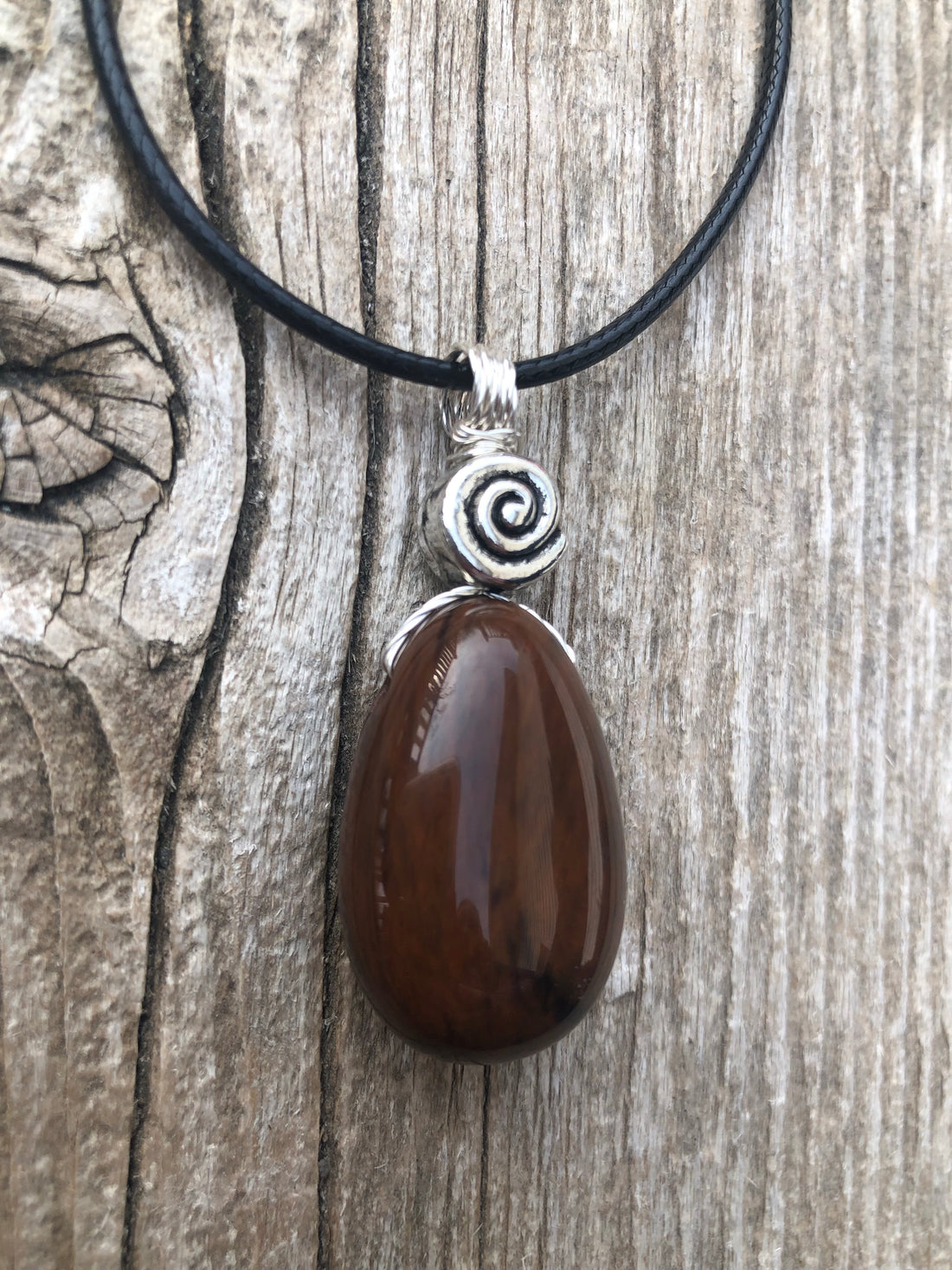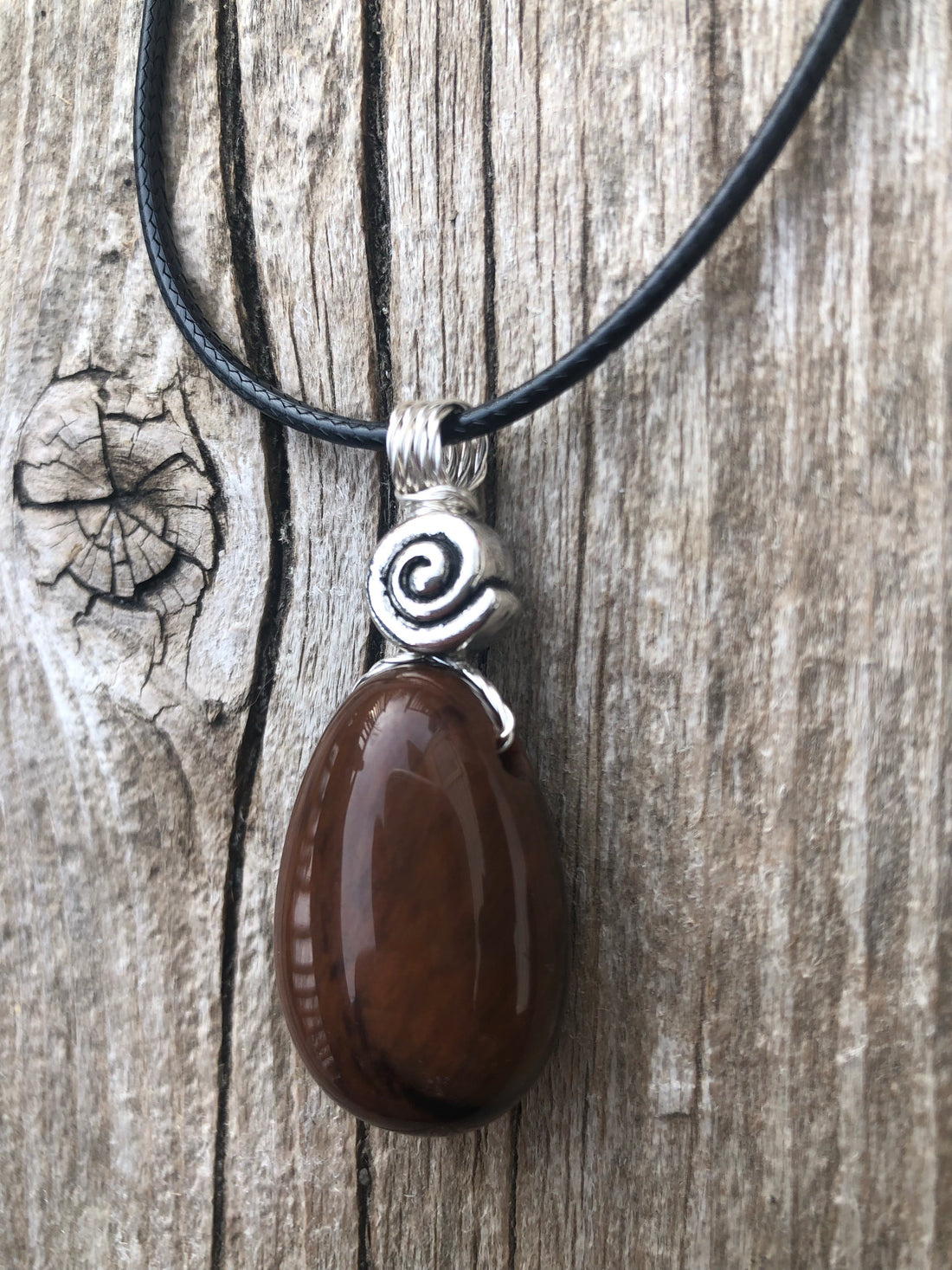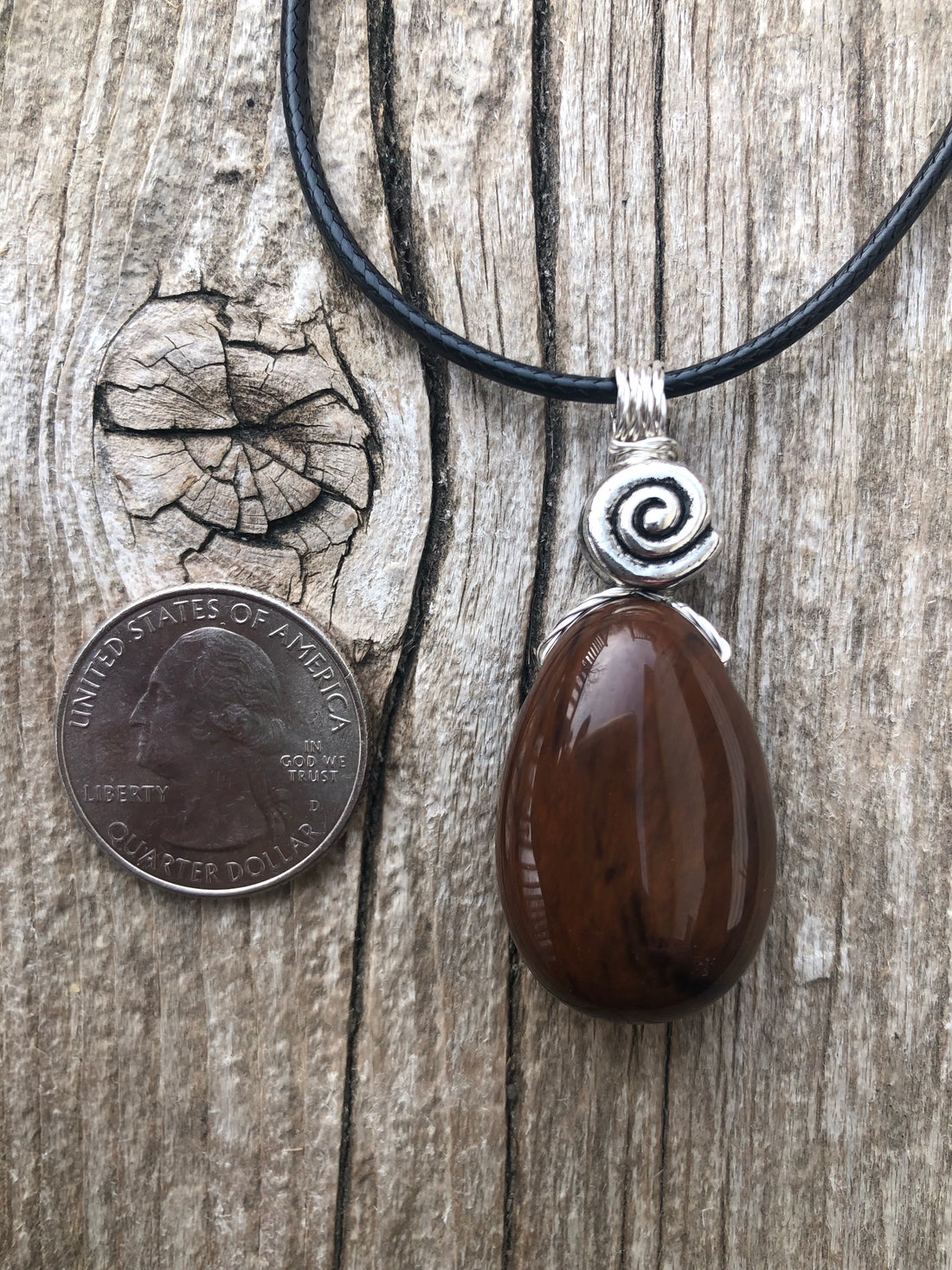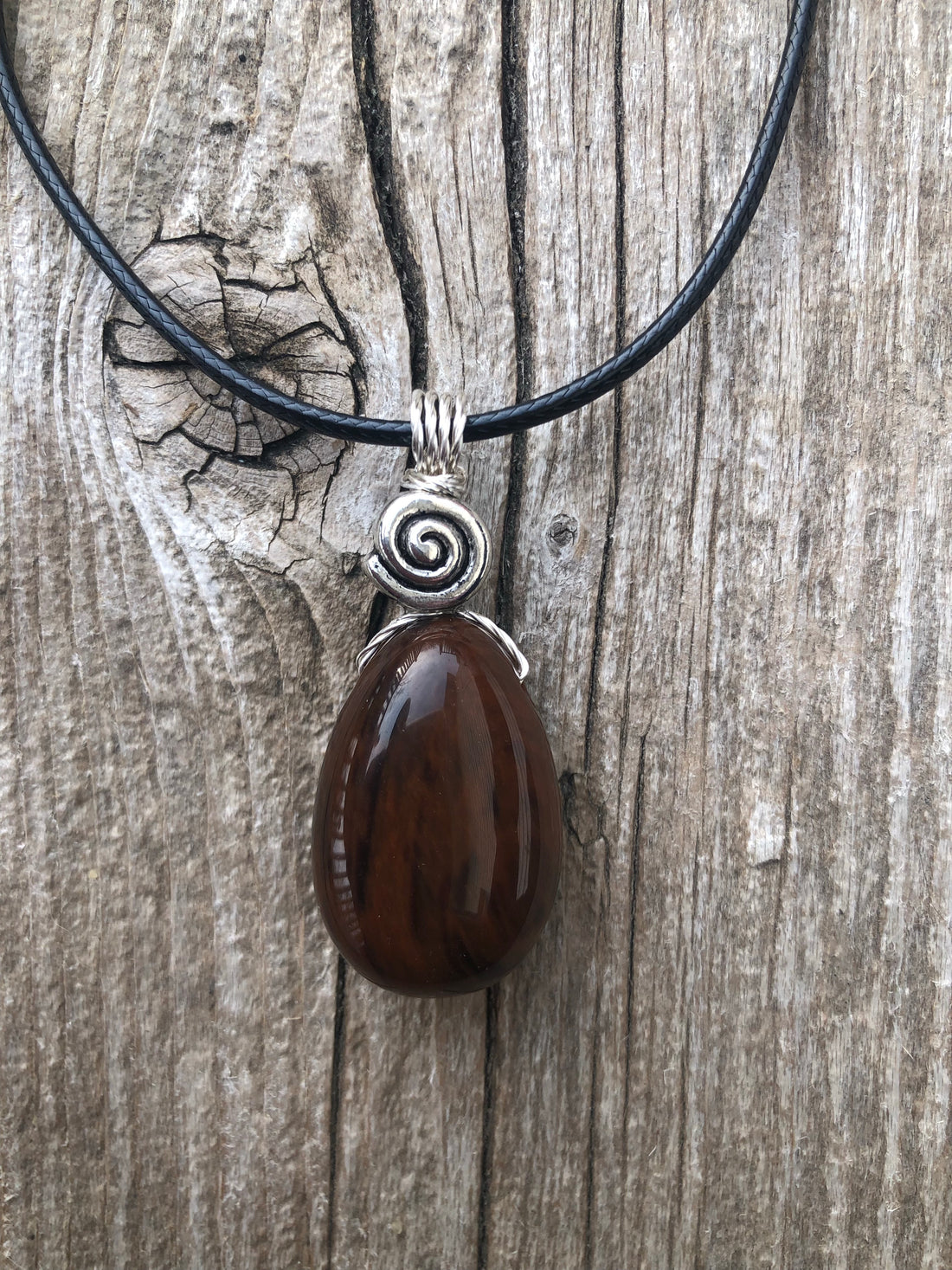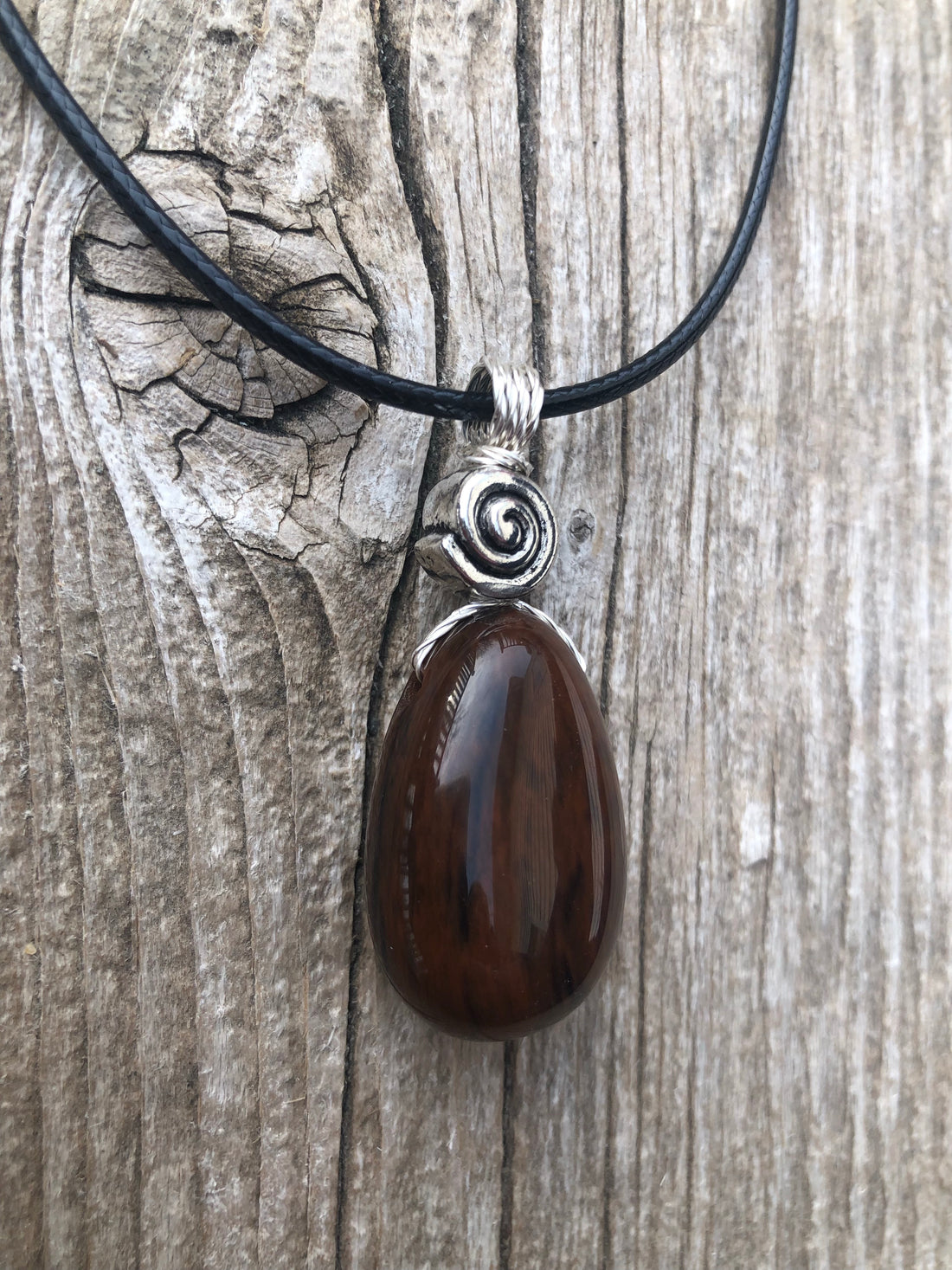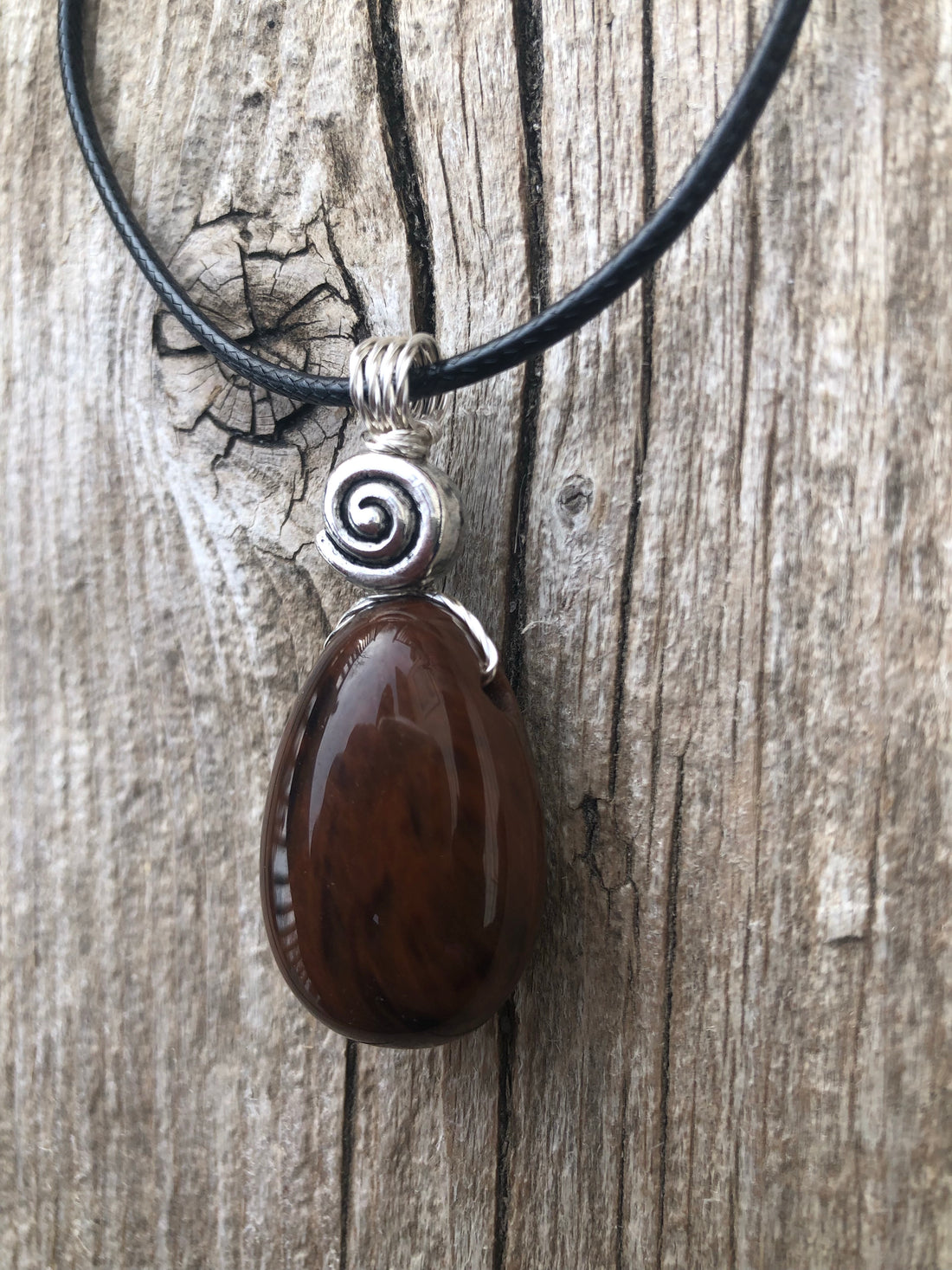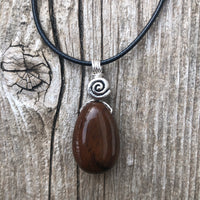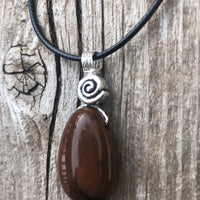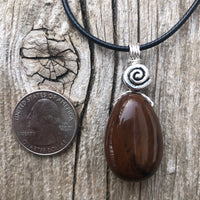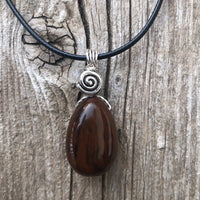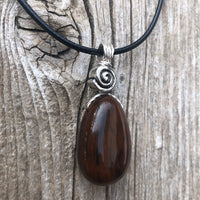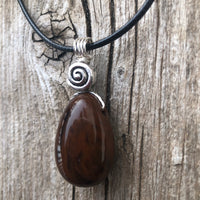 Mahogany Obsidian for Grounding. Sacral and Solar Plexus Chakra
Mahogany obsidian has a gentle energy that resonates with the earth and root chakra. This stone not only eliminates energy blockages but also vitalizes, grounds, protects, and stimulates growth. It brings strength in times of distress. It strengthens a weak aura and promotes the correct spin in the sacral and solar plexus chakras. The sacral chakra is linked to feelings and emotions. The solar plexus chakra is linked to personality and is the center of personal power. This stone was mined in Armenia. Necklace includes 18 inch black cable, gift box and description card. Swirl is tarnish resistant alloy. All stones come cleared, charged and ready to be worn!
I want you to have the best experience possible. I provide description cards that are based on folklore and not a guarantee of outcome. Stones are not meant to replace medical treatment.  
Please seek medical advice from a professional should you need help.
My website is powered by Shopify. You can pay through my website with Shopify, Shop pay, Apple Pay or PayPal. No matter how you pay, your payment is processed by that vendor. Your payment is secure.