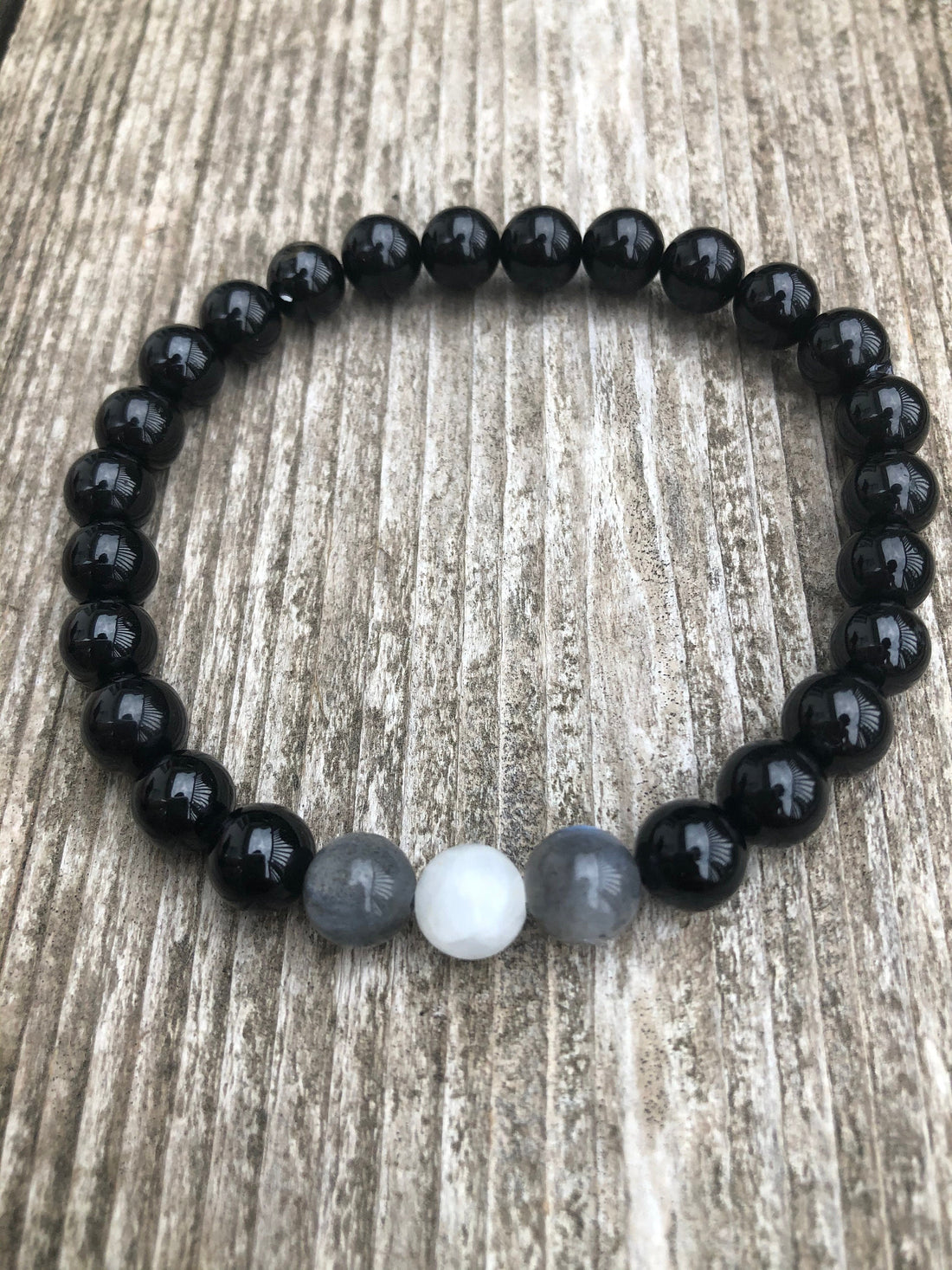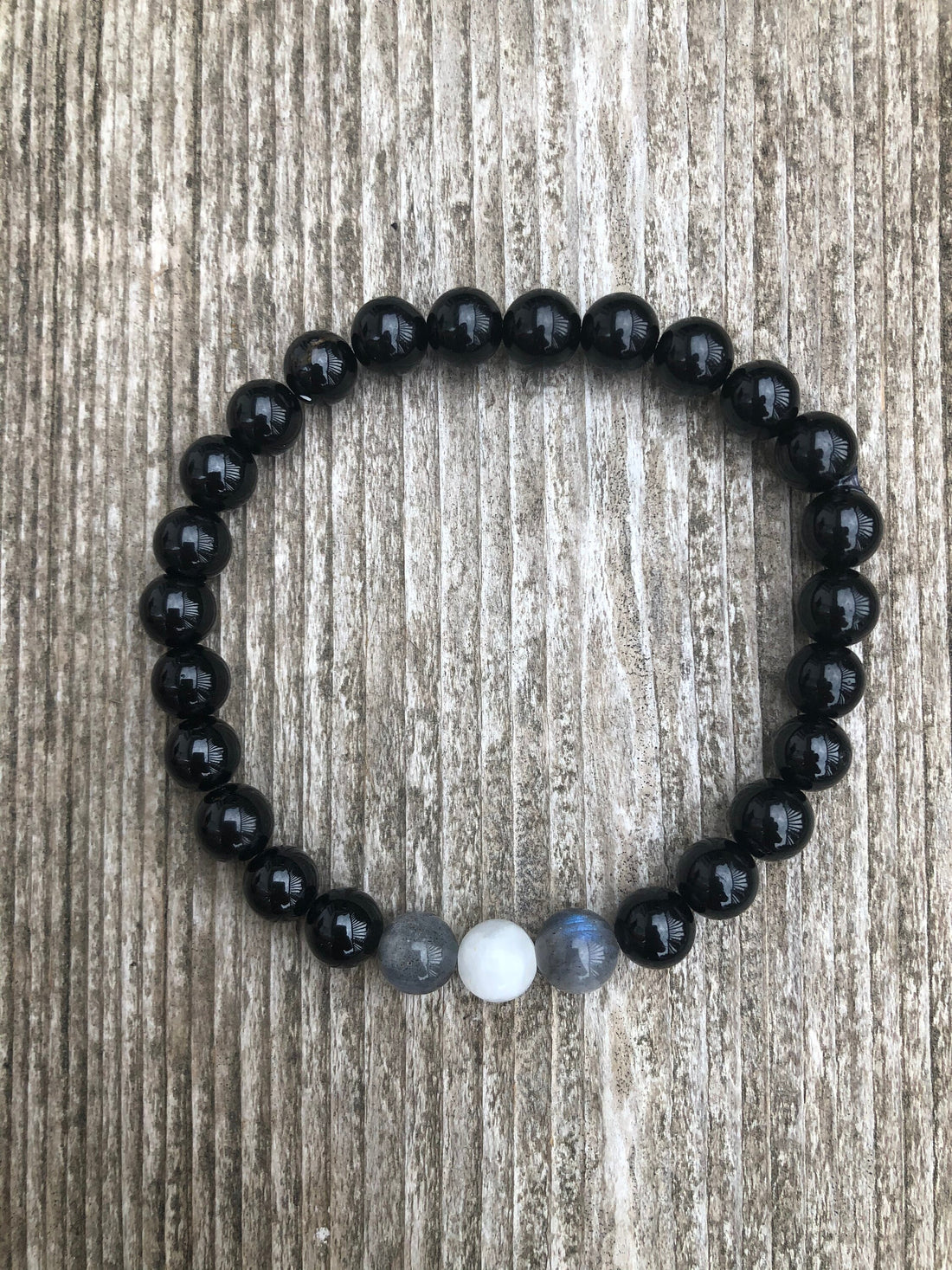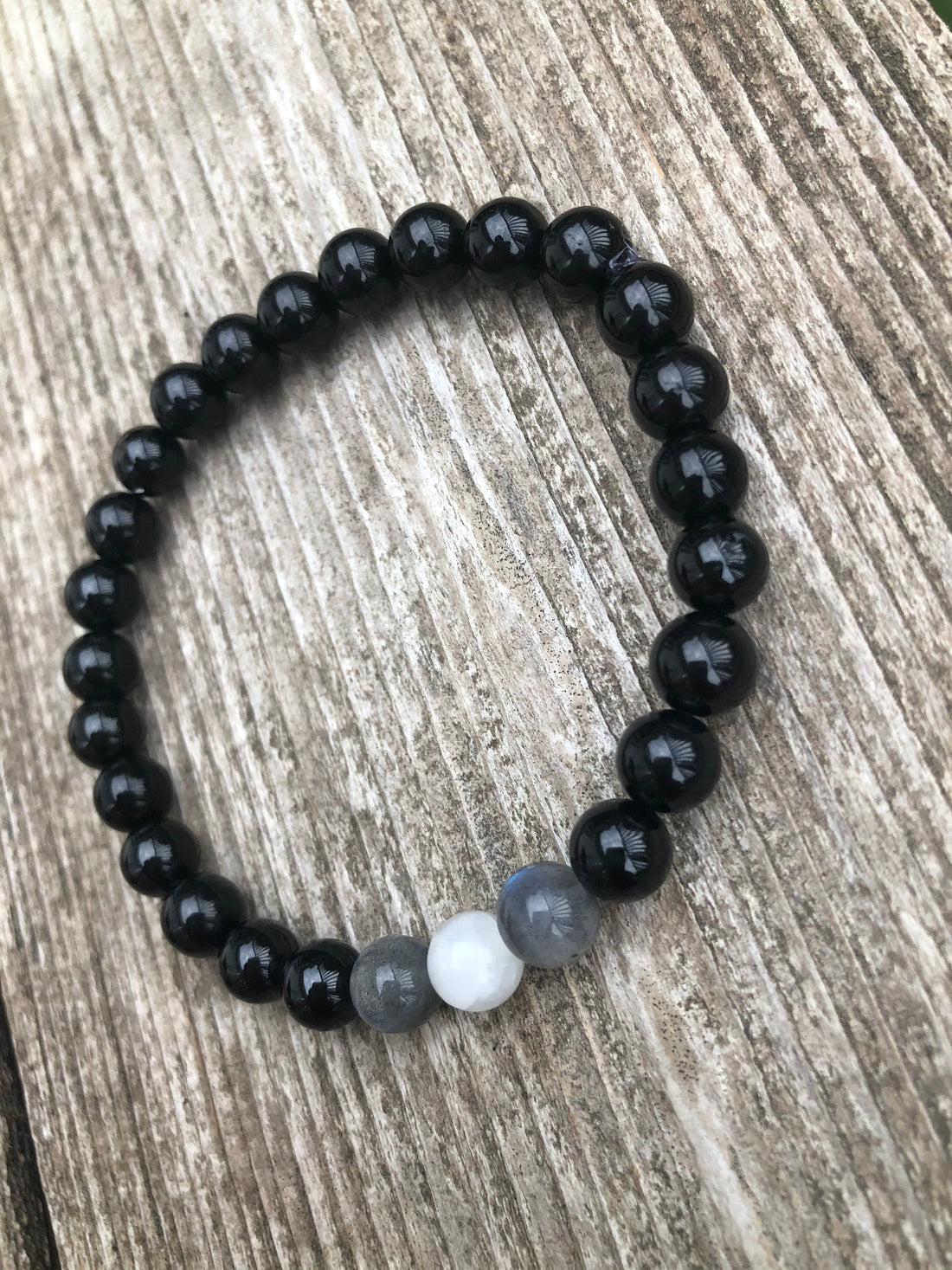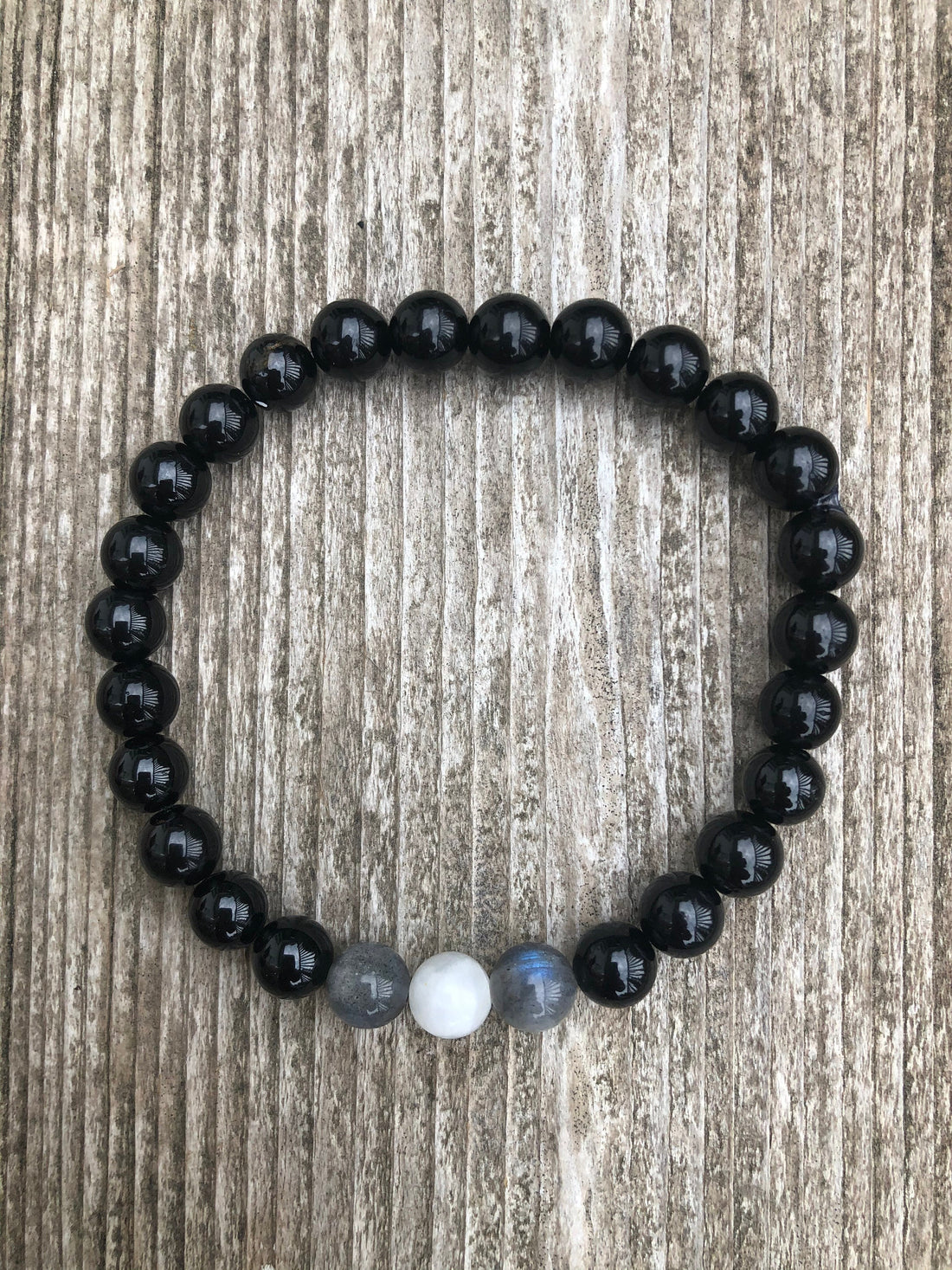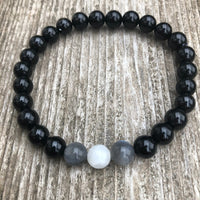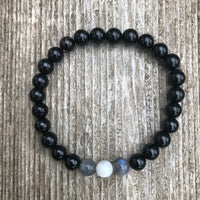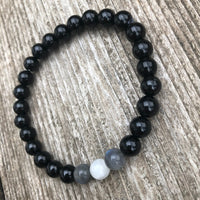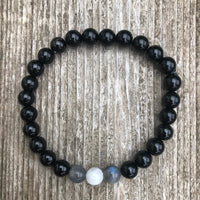 Bracelet for Enlightenment and Protection With Celestite, Labradorite and Black Tourmaline
Labradorite is called the stone of transformation. As you go through a change, this stone will give you strength to get through it. It is often used for protection when accessing other realms such as tarot & psychic readings. It will also help you regain lost energy and raise consciousness. Celestite is a stone for peace and a connection to the angel realm. It spurs spiritual enlightenment. It also maintains harmony when disharmony is present. Black tourmaline for protection at all levels. Please select bracelet size at checkout. 8 inches is standard. If your size isn't listed, please message me.
I want you to have the best experience possible. I provide description cards that are based on folklore and not a guarantee of outcome. Stones are not meant to replace medical treatment.  
Please seek medical advice from a professional should you need help.
My website is powered by Shopify. You can pay through my website with Shopify, Shop pay, Apple Pay or PayPal. No matter how you pay, your payment is processed by that vendor. Your payment is secure.