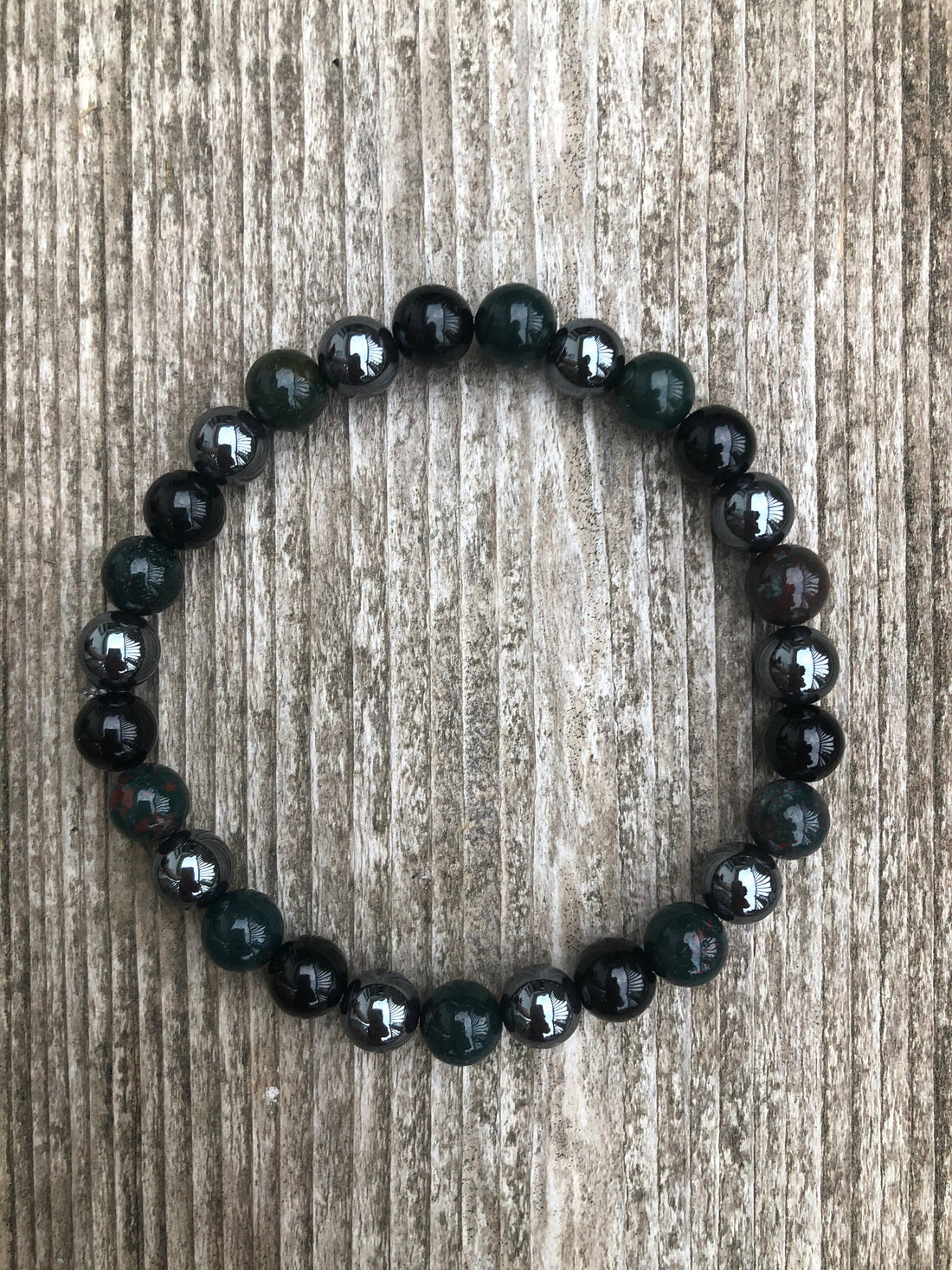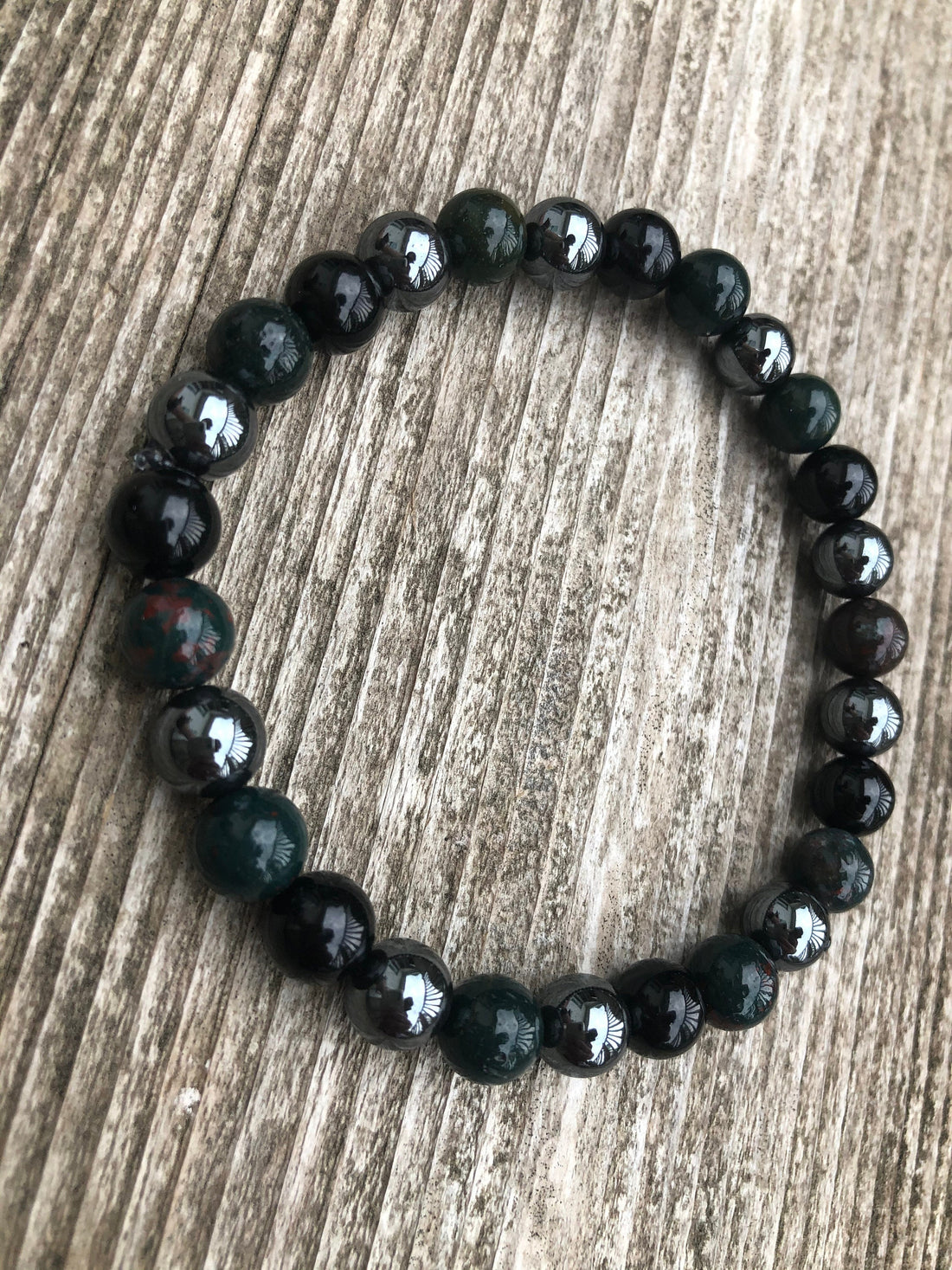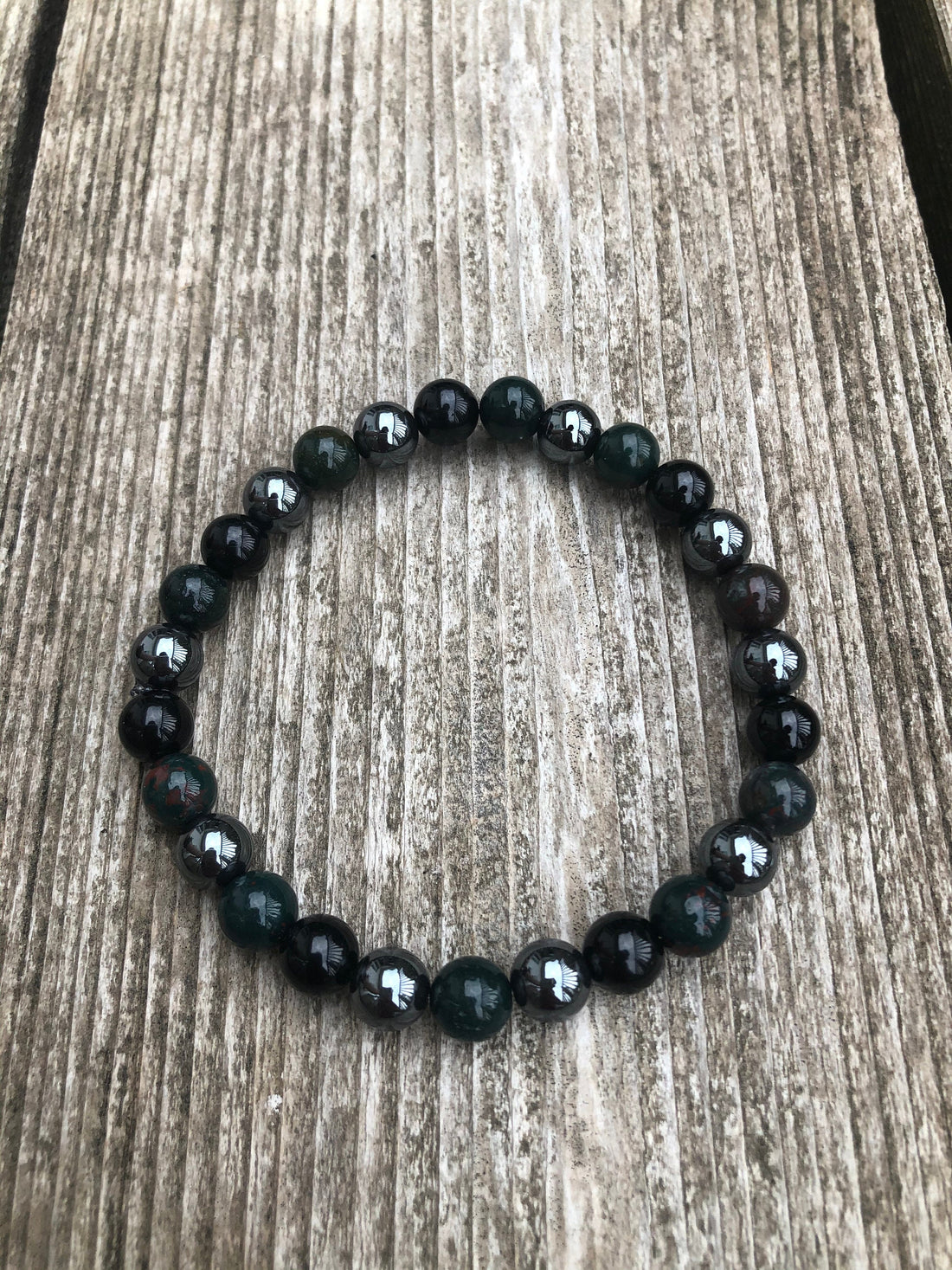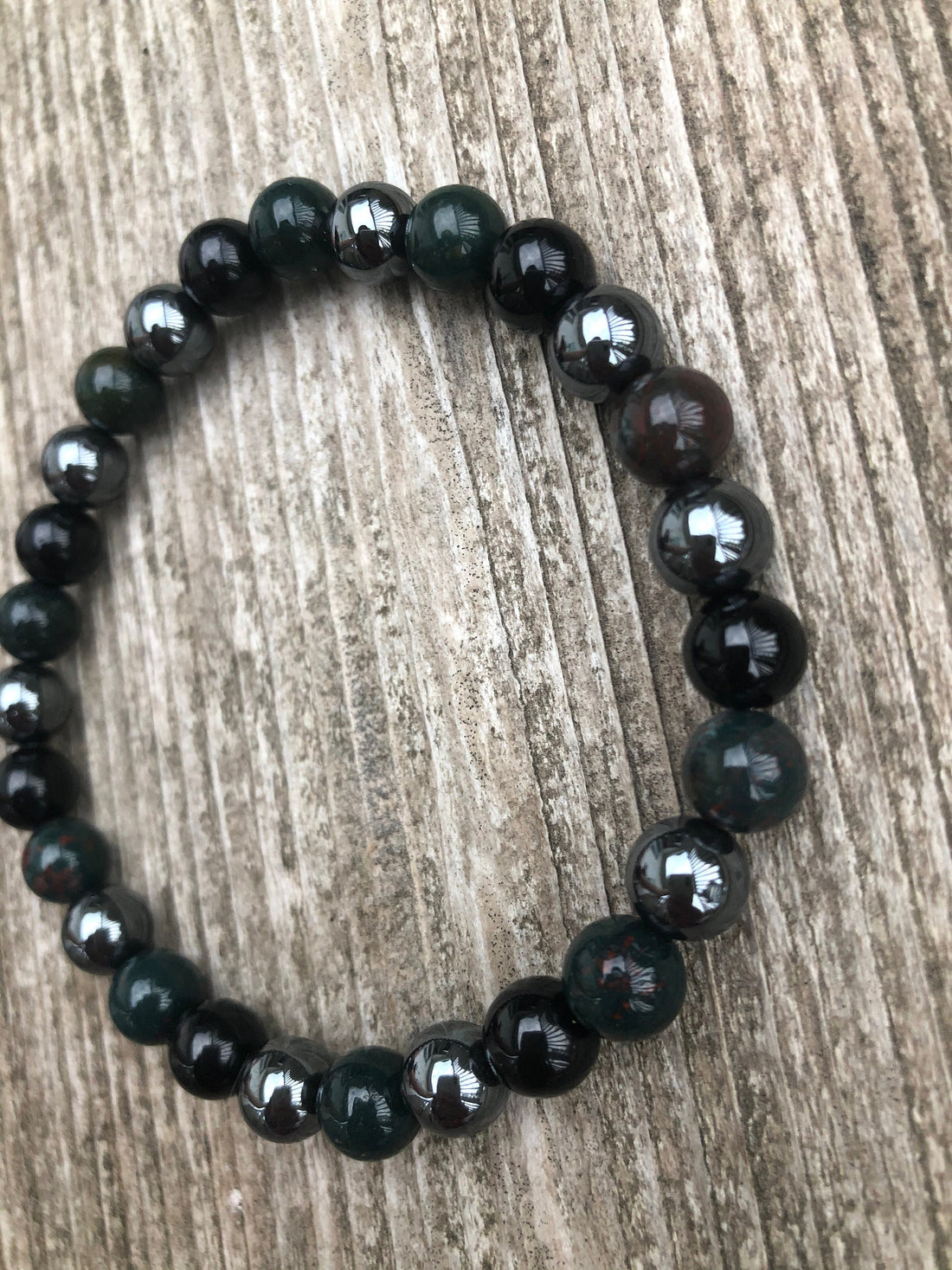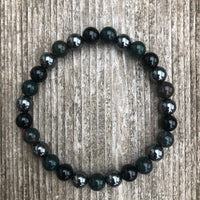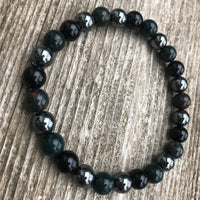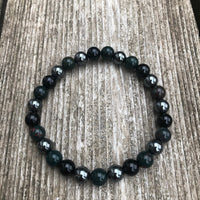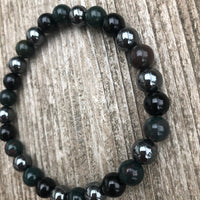 Bracelet for Grounding with Bloodstone, Hematite, and Black Onyx
Bloodstone is believed to have magical and mystical properties. It is said to banish negativity and undesirable influences and energies. It may attract positive energies, stimulate dreaming and may help revitalize mind, body and soul. This stone was used in ancient times for grounding and grounding the heart energy. It may give courage, encourage selflessness, and help the understanding that chaos precedes change. It may help us to live in the present moment. It may promote decision making, and with adjustment to unaccustomed circumstances. It may bring understanding, patience and tranquility. Hematite is thought to connect to the root chakra. The root chakra is believed to provide energy to all other chakras. If your root chakra isn't open, the other chakras cannot flow either. Hematite is thought to bring a strong sense of grounding. It is believed to balance energies, dissolve negative energies in and around you, and may even boost self-esteem and willpower.Black onyx is great for increasing physical and emotional strength as well as keeping you on the right path and protecting you as you go. Message me if you need a size not listed. Description card and gift bag included.
I want you to have the best experience possible. I provide description cards that are based on folklore and not a guarantee of outcome. Stones are not meant to replace medical treatment.  
Please seek medical advice from a professional should you need help.
My website is powered by Shopify. You can pay through my website with Shopify, Shop pay, Apple Pay or PayPal. No matter how you pay, your payment is processed by that vendor. Your payment is secure.