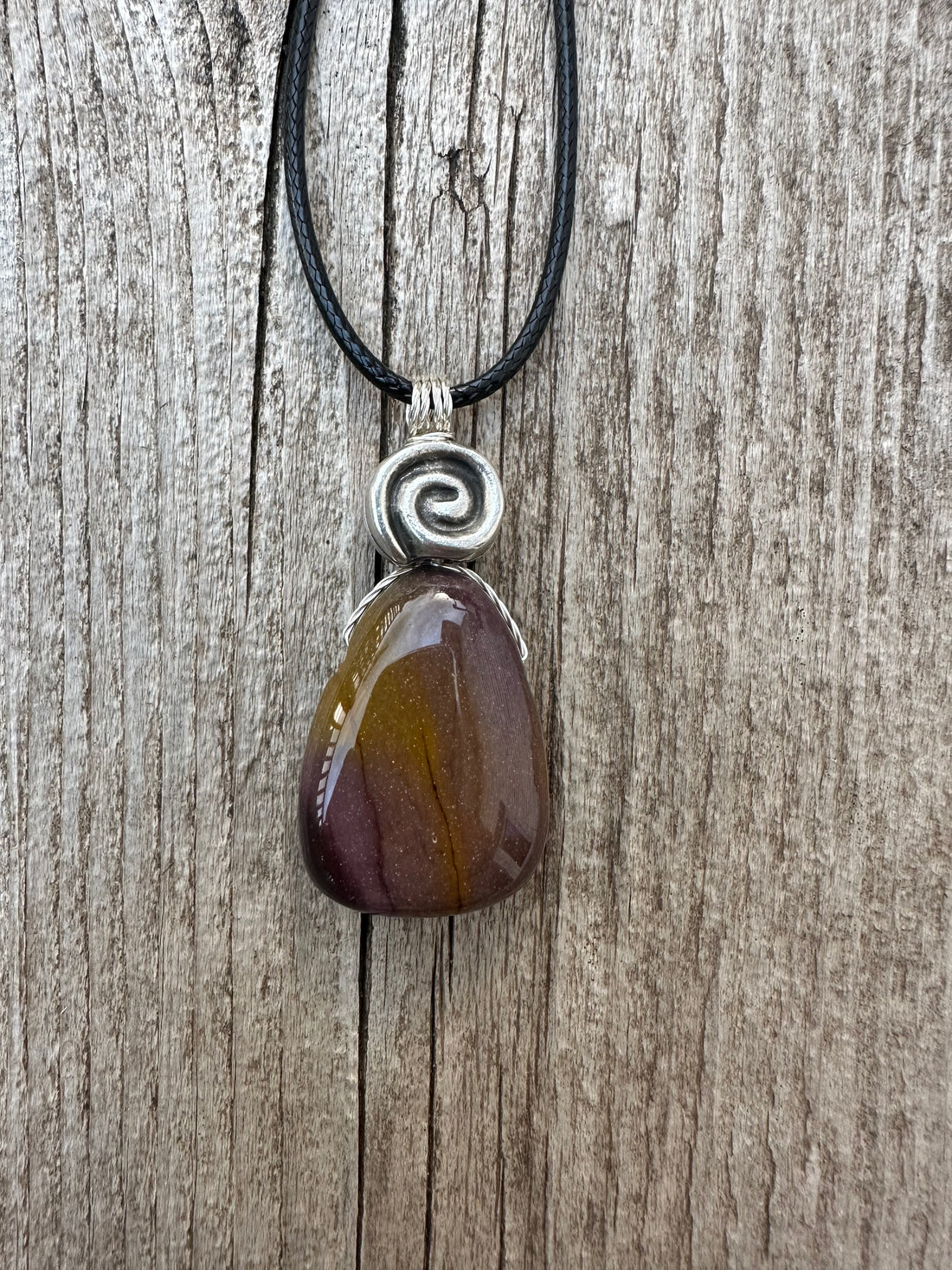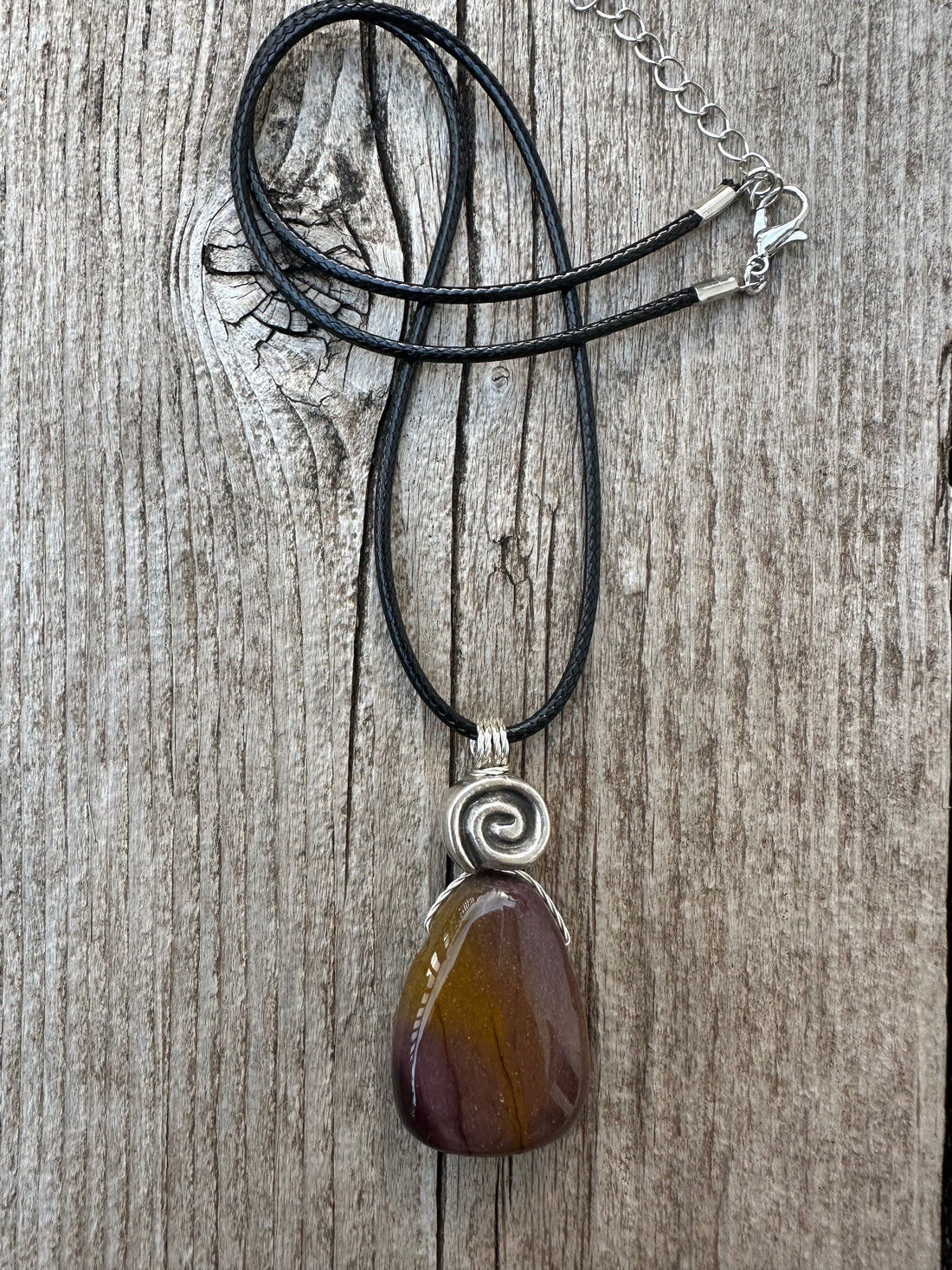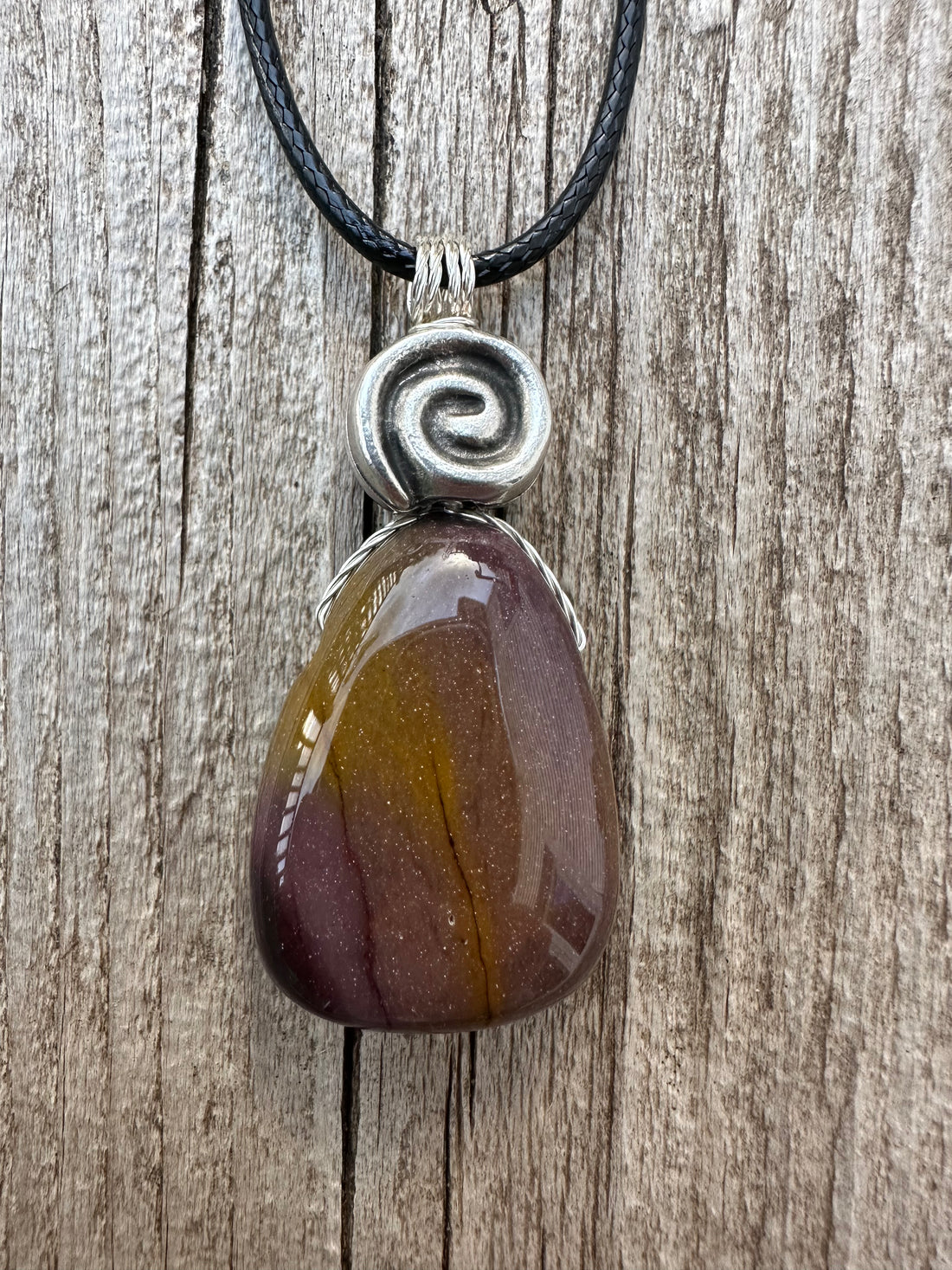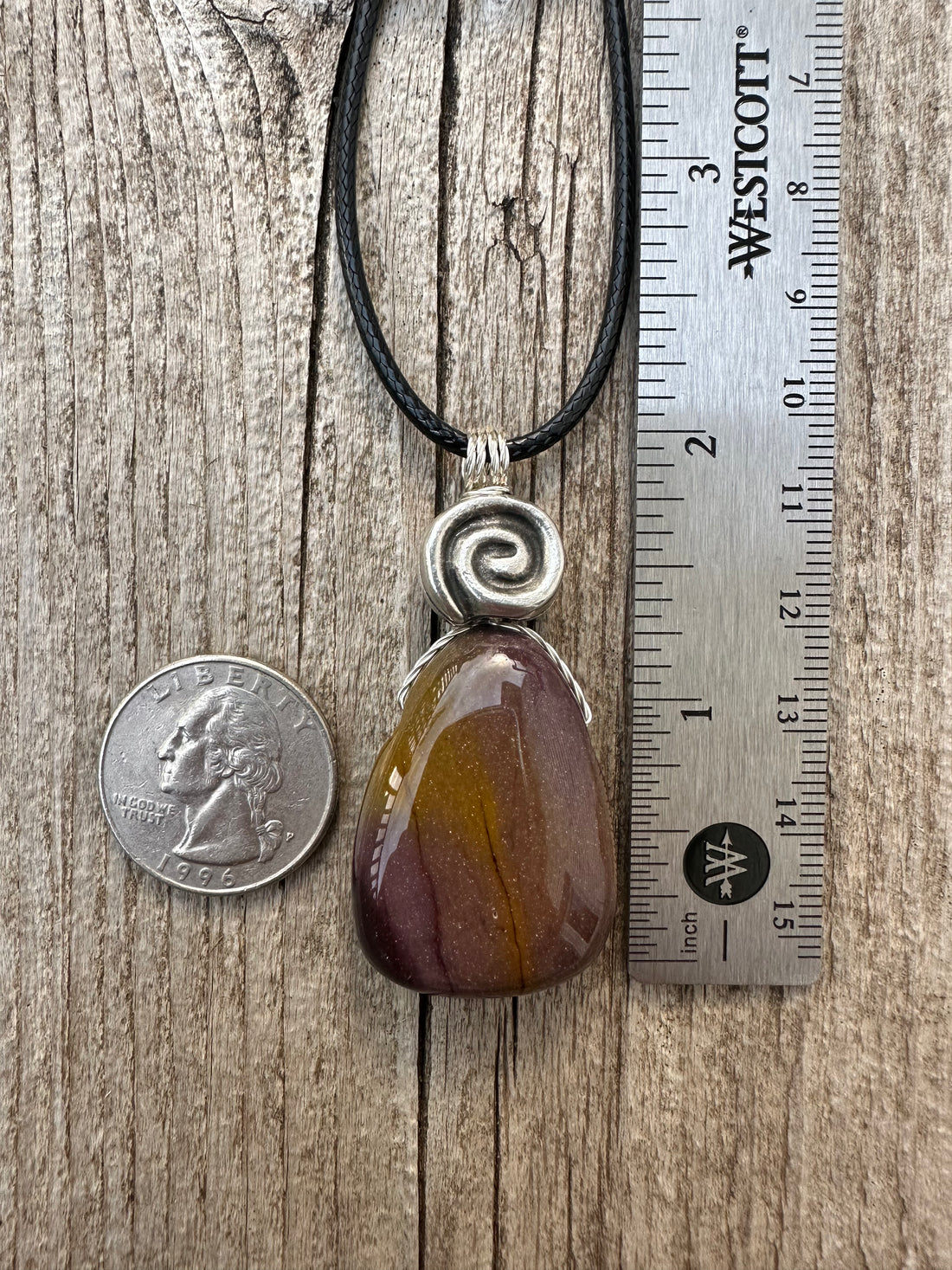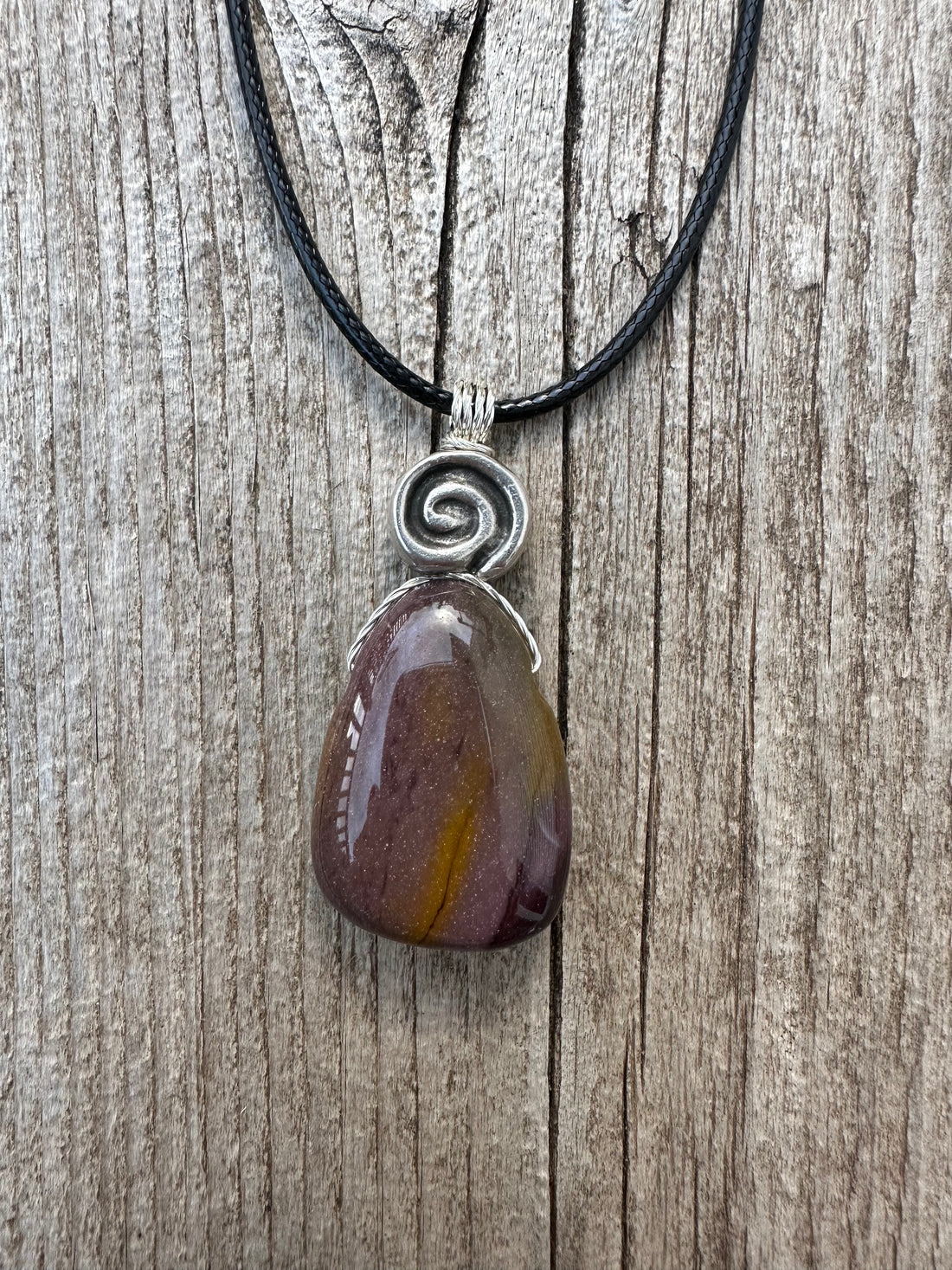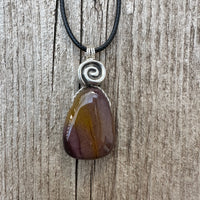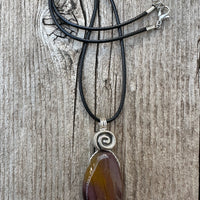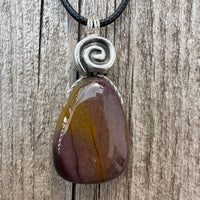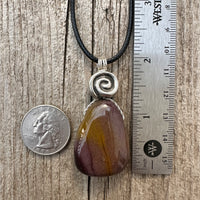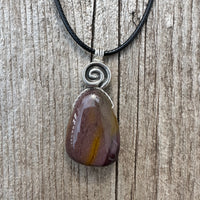 Mookaite Jasper for Options, Balance and New Experiences. Pewter Accent.
Mookaite Jasper is believed to be a soothing and protective stone. It may also help us see realities we have accepted that do not serve us. It is said to facilitate change and encourage us to seek new experiences. It may bring balance. Mookaite is believed to encourage change. It is said to point out all options and may help to offer guidance in picking the correct path. 
18 inch black braided cable, gift box and description card included. Silver accent is pewter. 
I want you to have the best experience possible. I provide description cards that are based on folklore and not a guarantee of outcome. Stones are not meant to replace medical treatment.  
Please seek medical advice from a professional should you need help.
My website is powered by Shopify. You can pay through my website with Shopify, Shop pay, Apple Pay or PayPal. No matter how you pay, your payment is processed by that vendor. Your payment is secure.