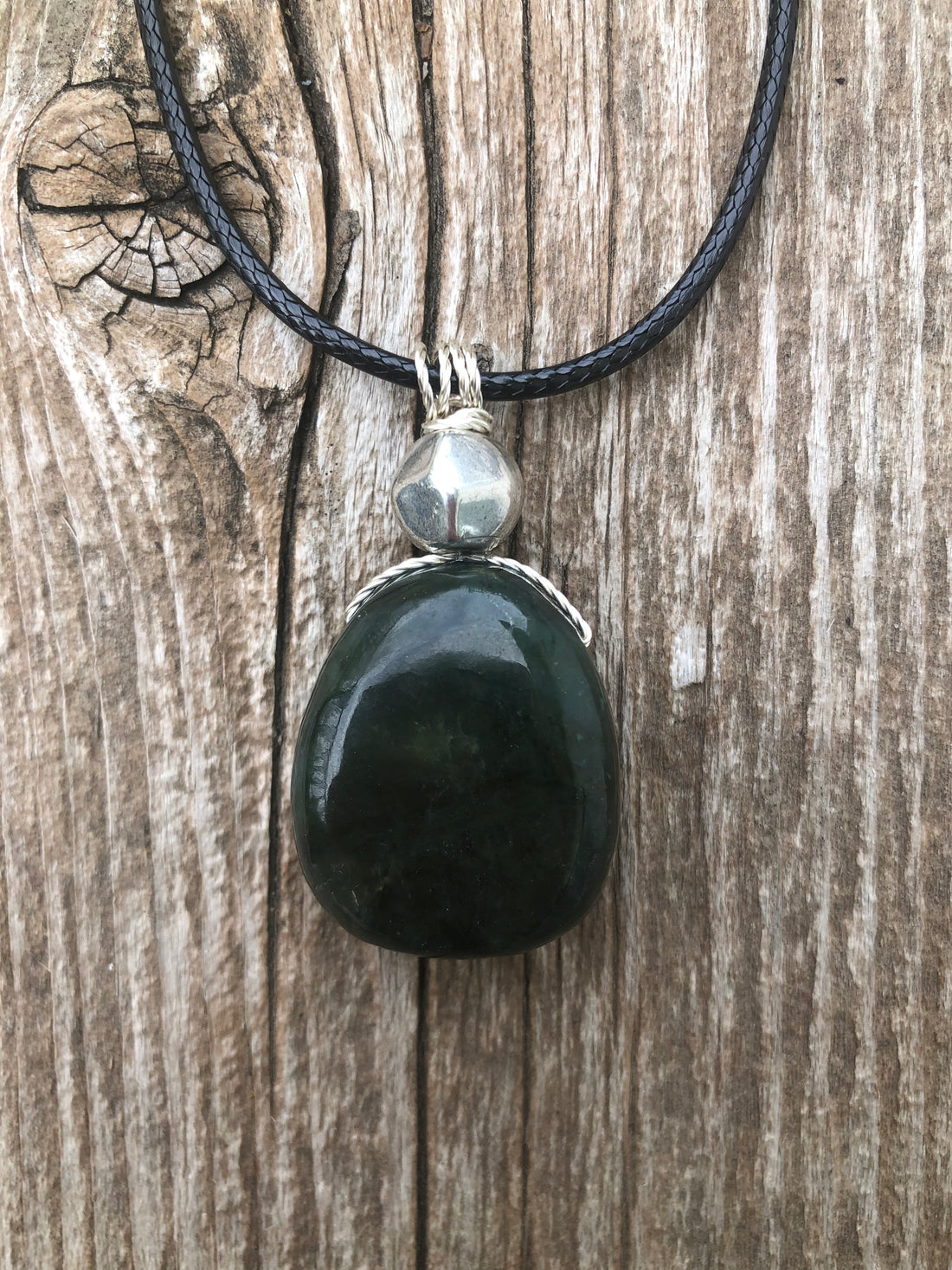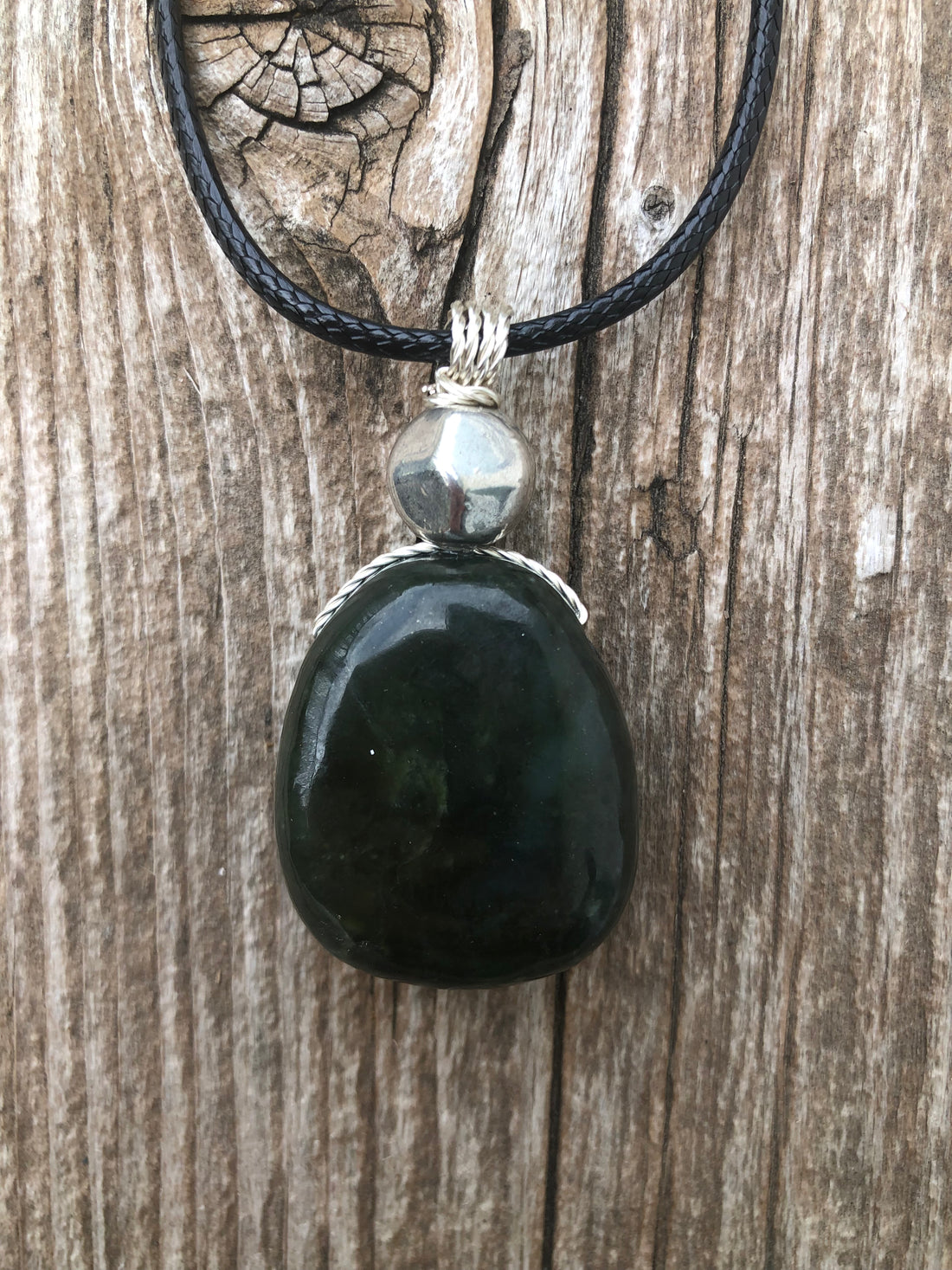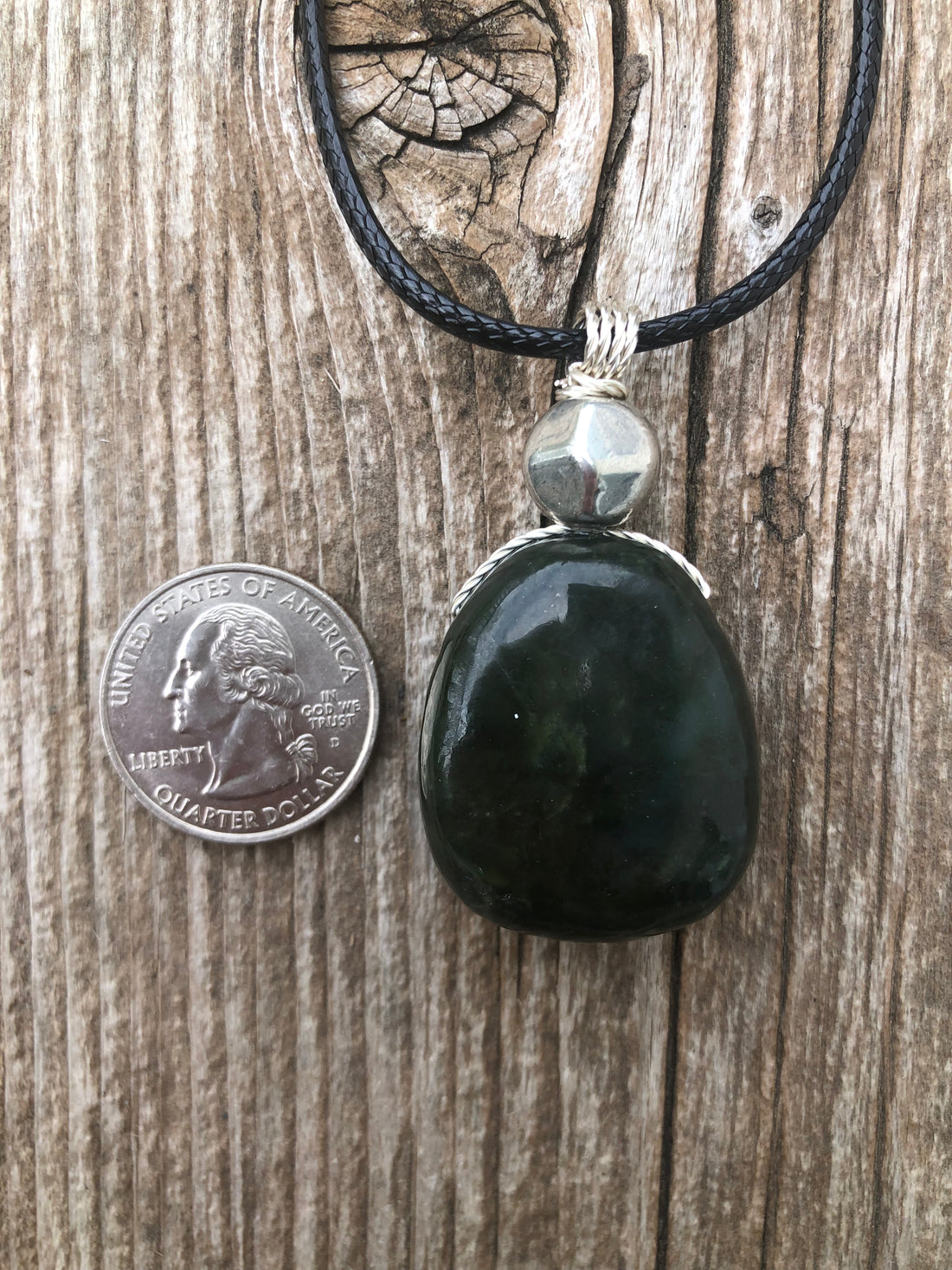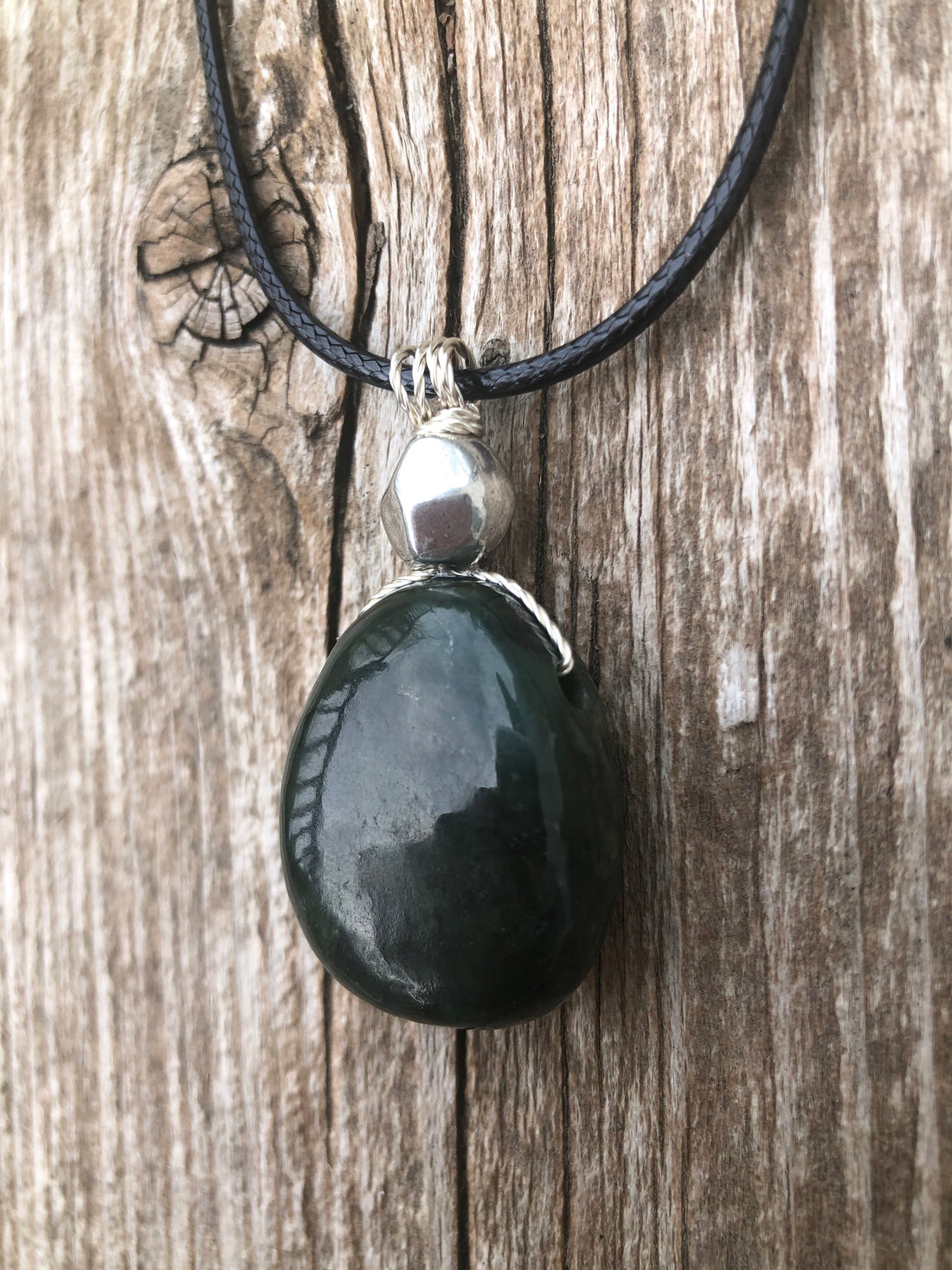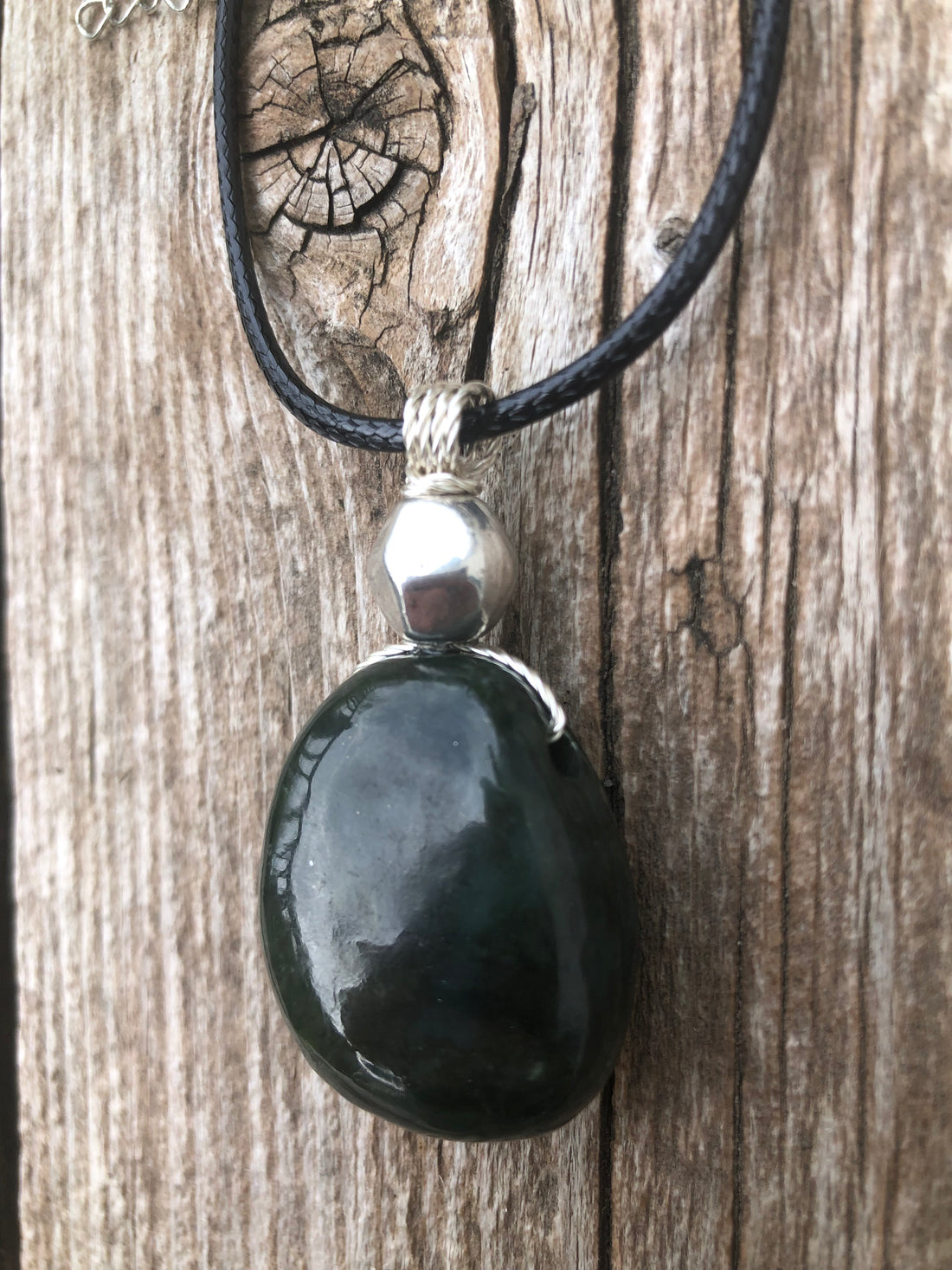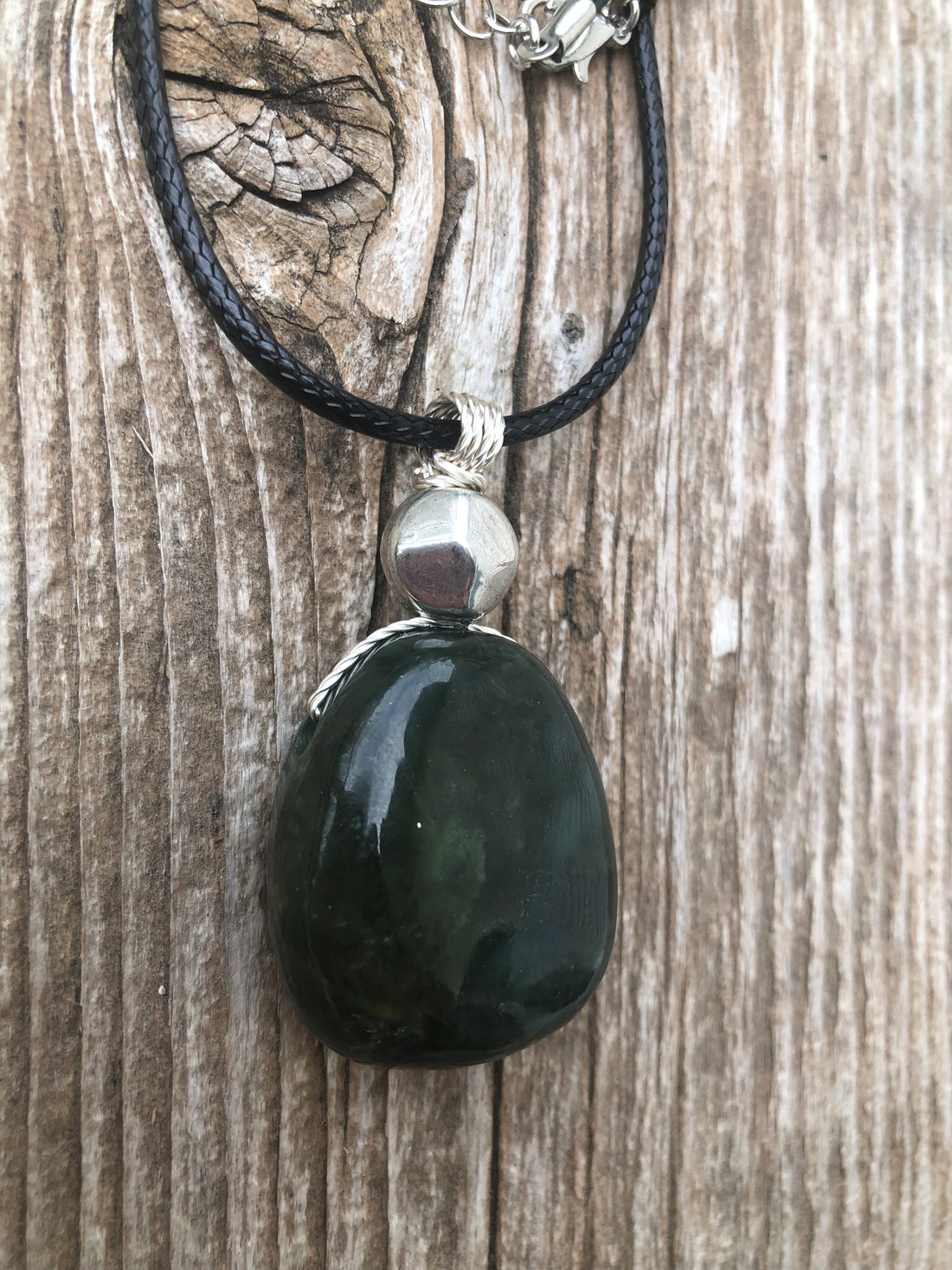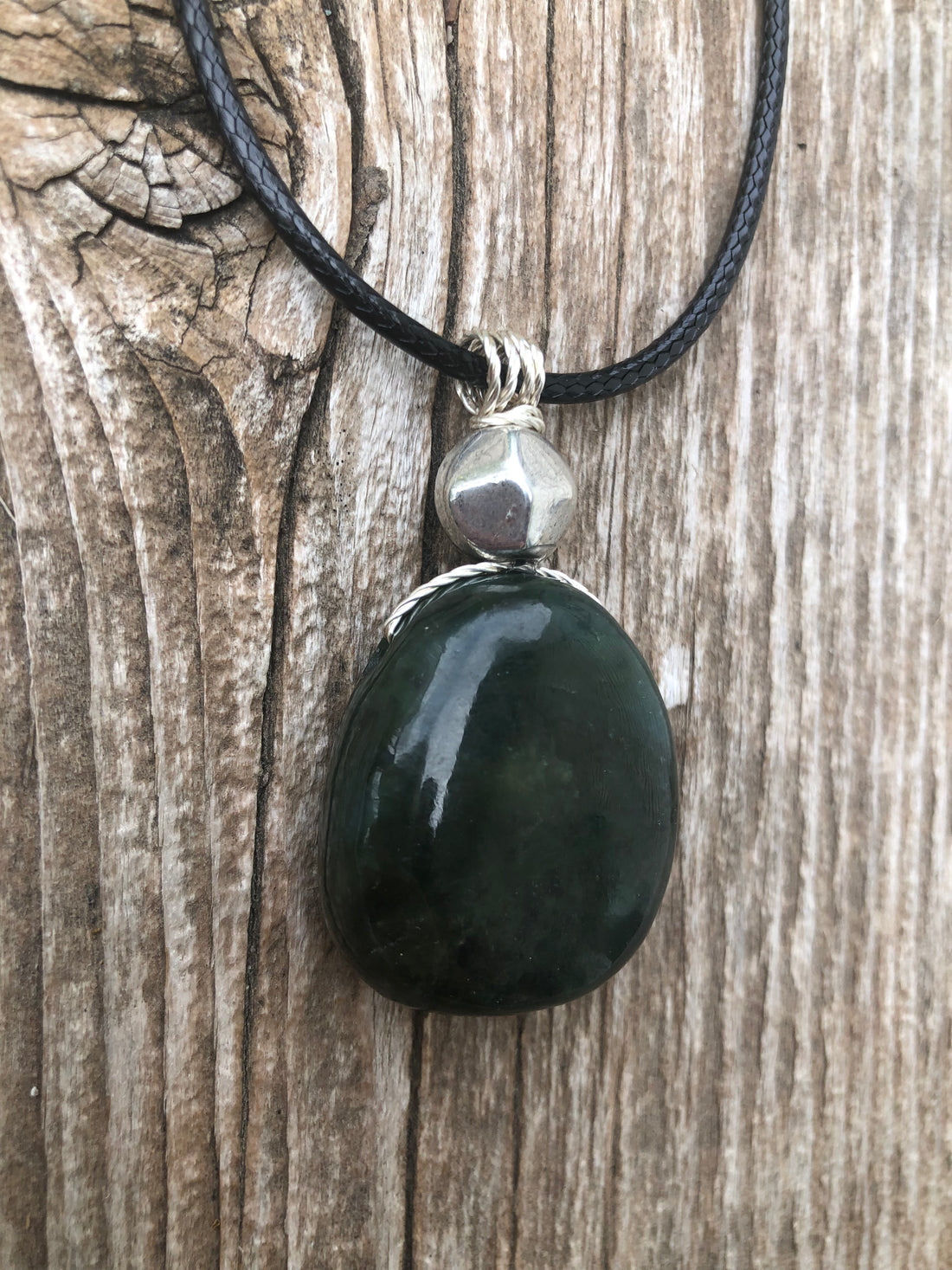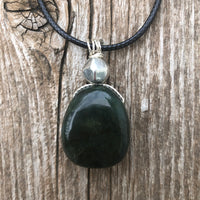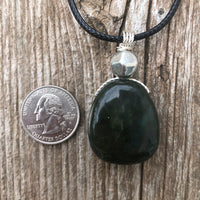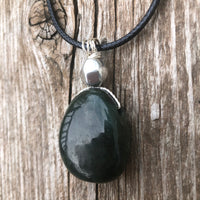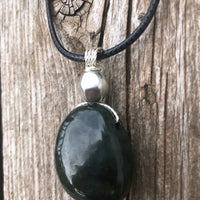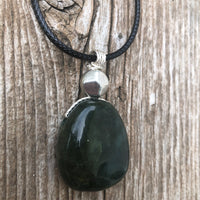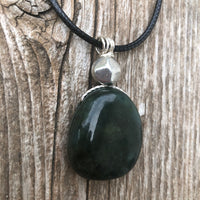 Nephrite Jade For Protection, Self-Confidence and Awareness. Pewter Accent Piece.
Nephrite comes from the Greek word nephros which translates to kidney. It is also known as the dream stone. It is used in dream work, lucid dreaming and help in remembering dreams. Nephrite Jade can be used to clear the negative energy in your aura by transmuting it to uplifting energies. It is thought to be a very protective stone that may help ward off negative energies and vibrations. This stone is believed to promote a sense of calm and quiet. It may help you appreciate and enjoy life. It may bring a level of self confidence that may help you see that you can achieve your dreams and goals. This stone may bring an awareness that can be used to enhance connections to other realms if you choose. 
18 inch black braided cable, gift box and description card included. Accent piece is pewter. 
I want you to have the best experience possible. I provide description cards that are based on folklore and not a guarantee of outcome. Stones are not meant to replace medical treatment.  
Please seek medical advice from a professional should you need help.
My website is powered by Shopify. You can pay through my website with Shopify, Shop pay, Apple Pay or PayPal. No matter how you pay, your payment is processed by that vendor. Your payment is secure.