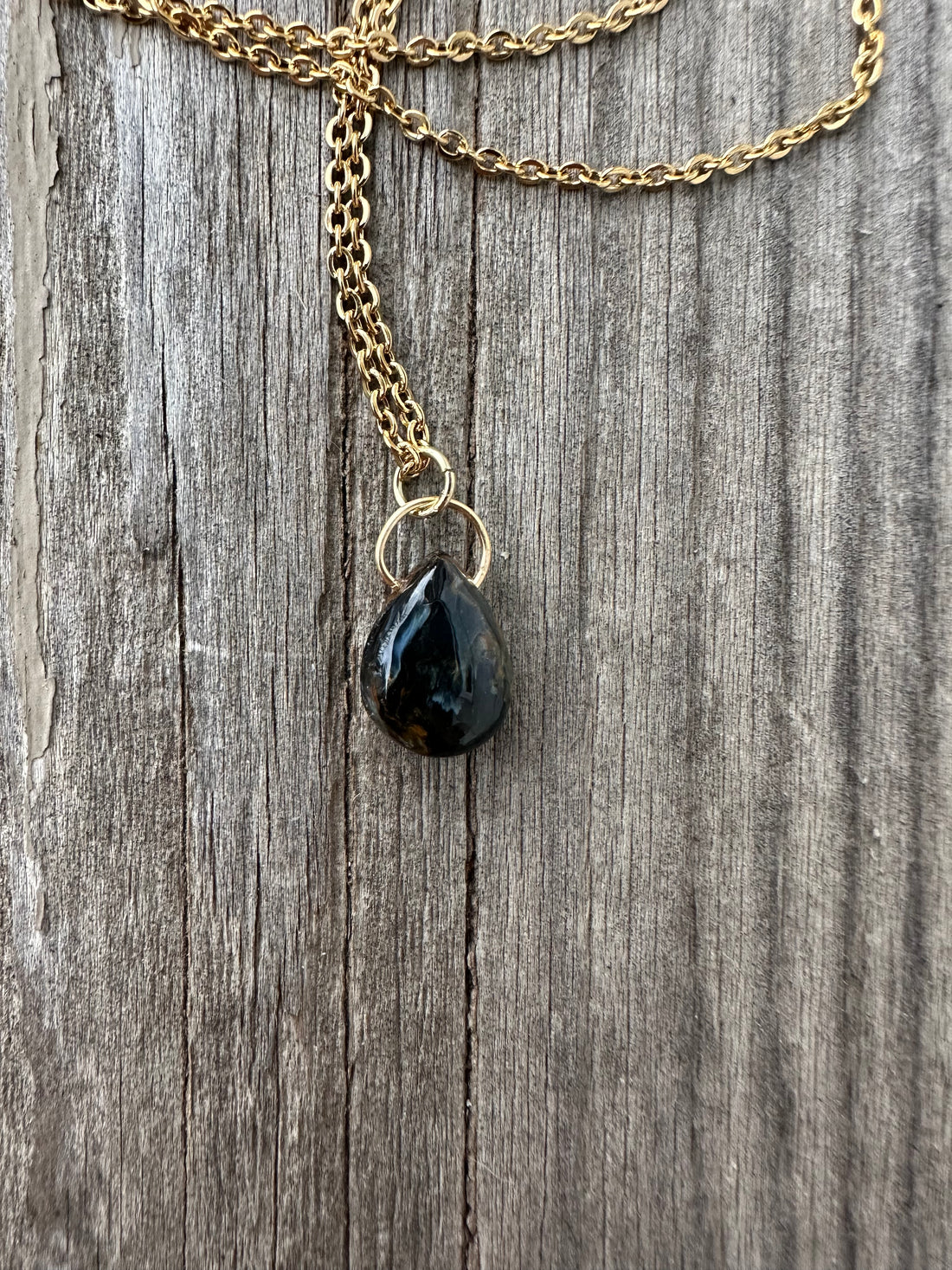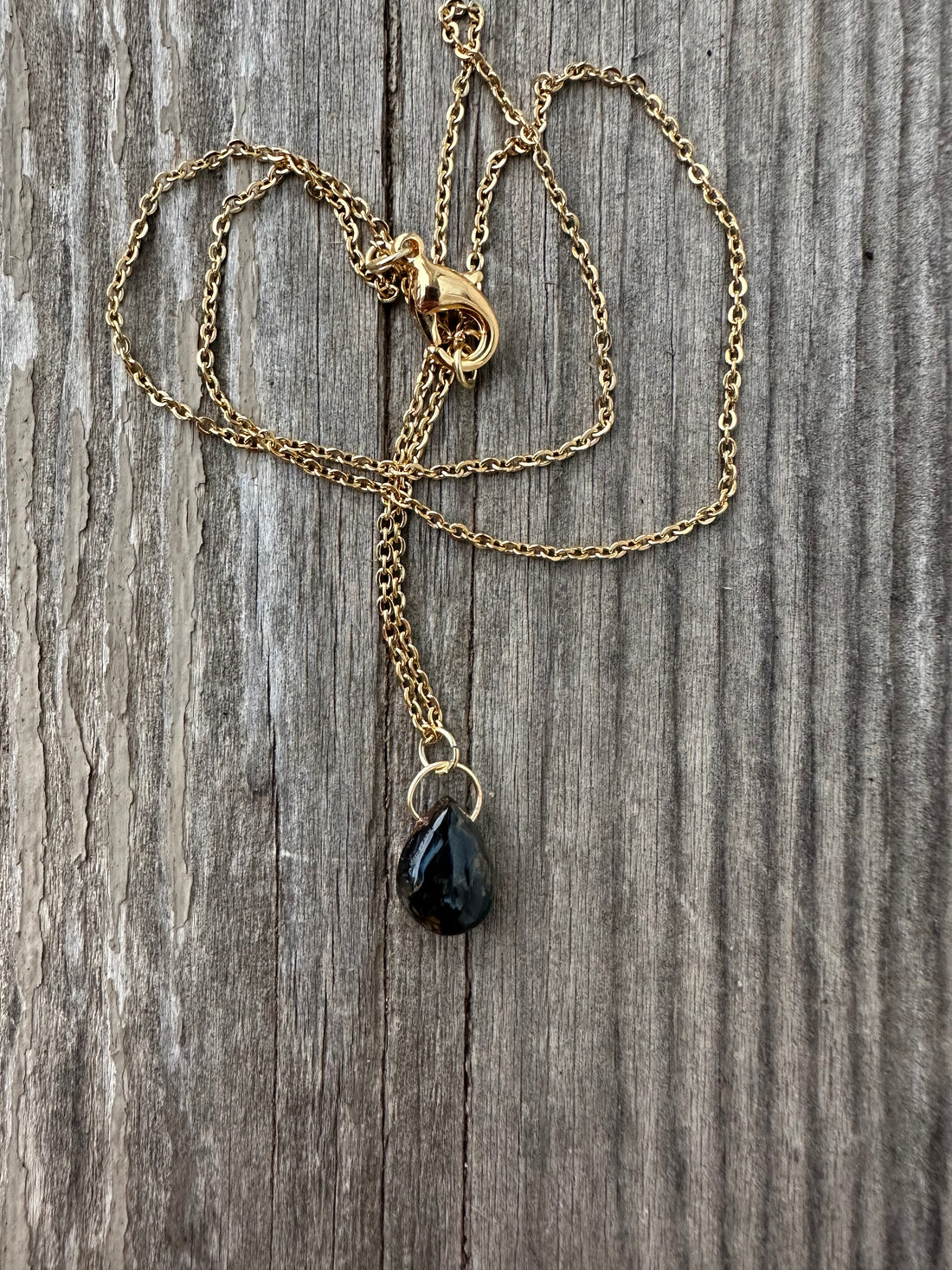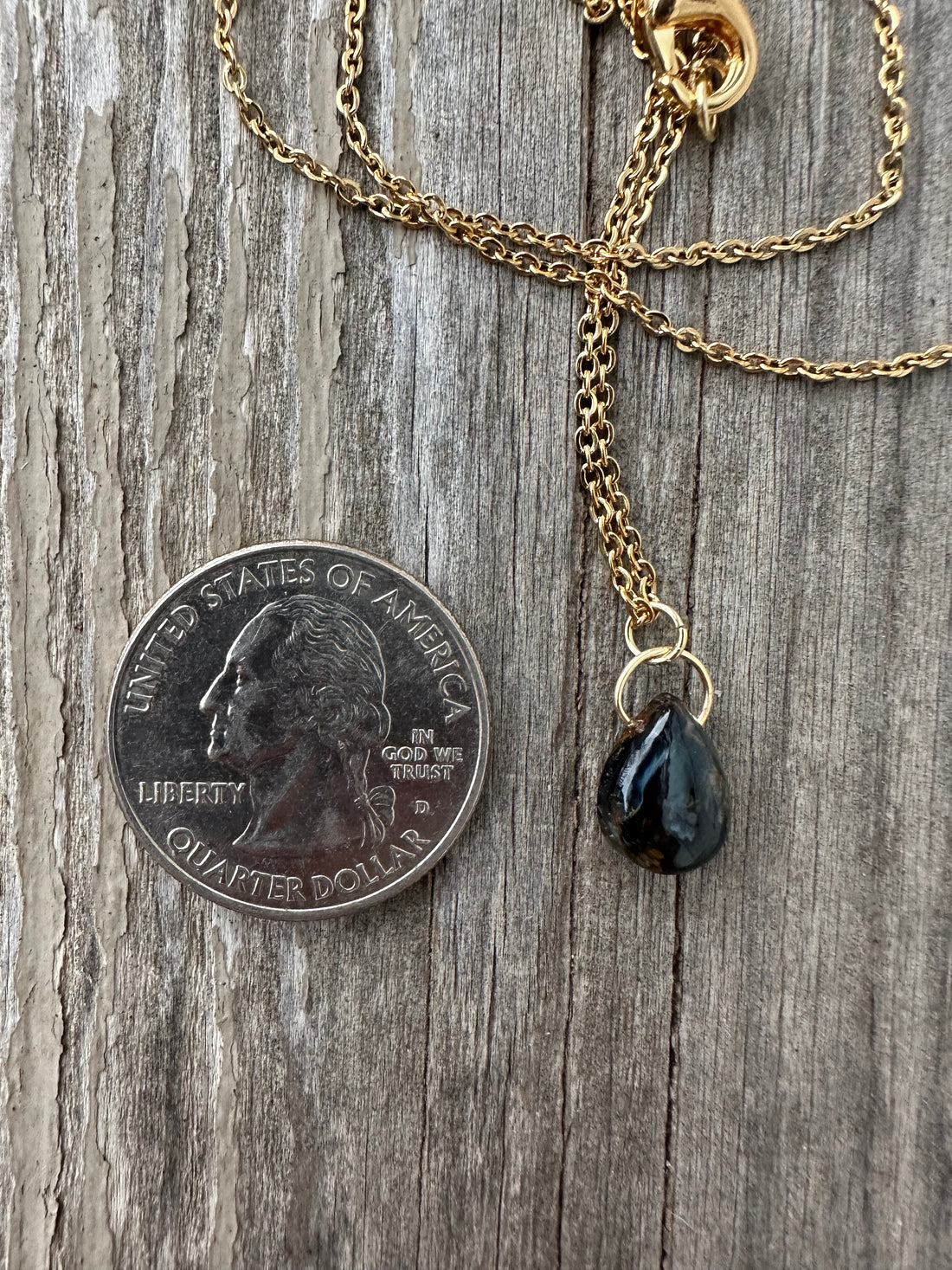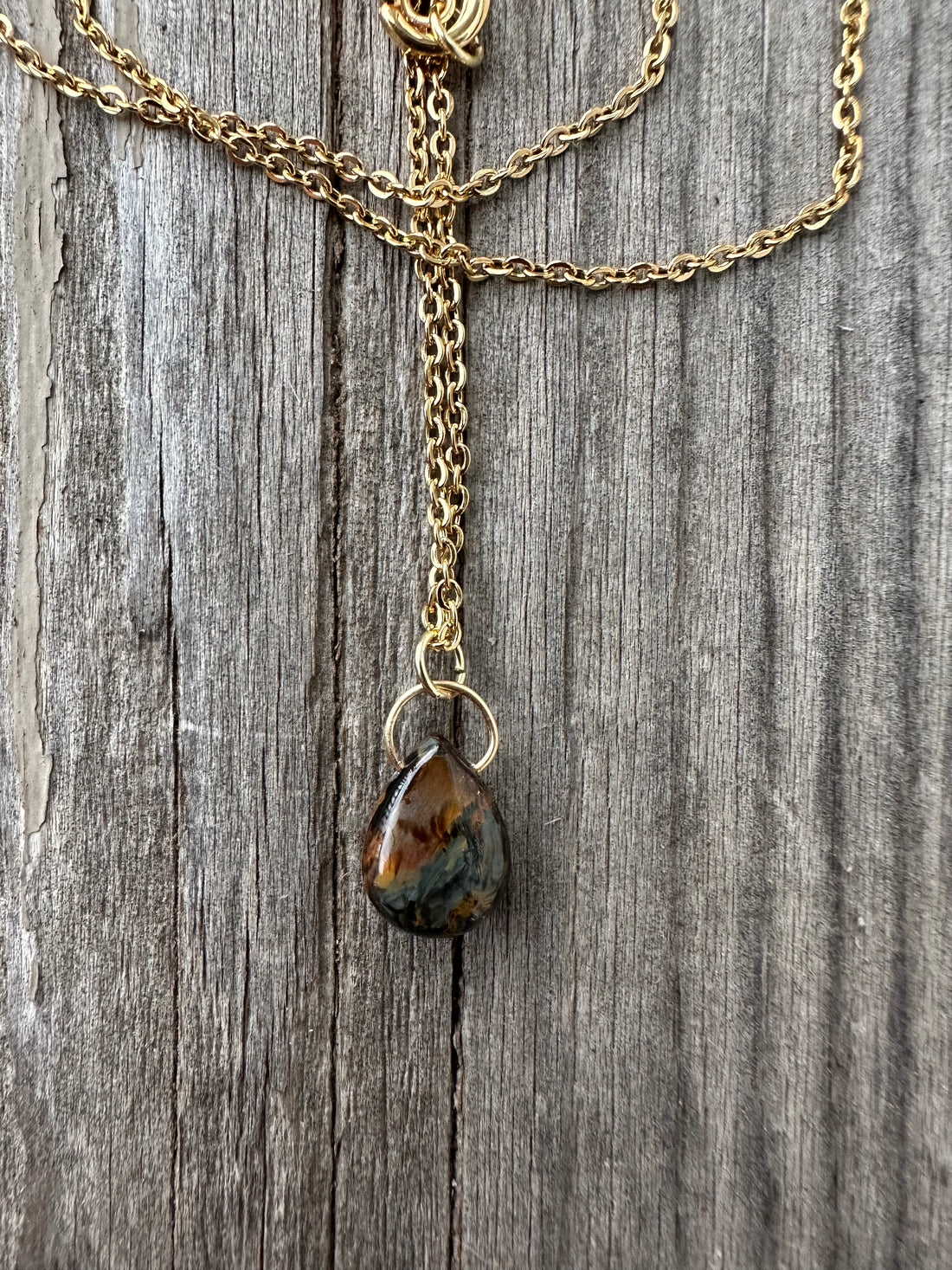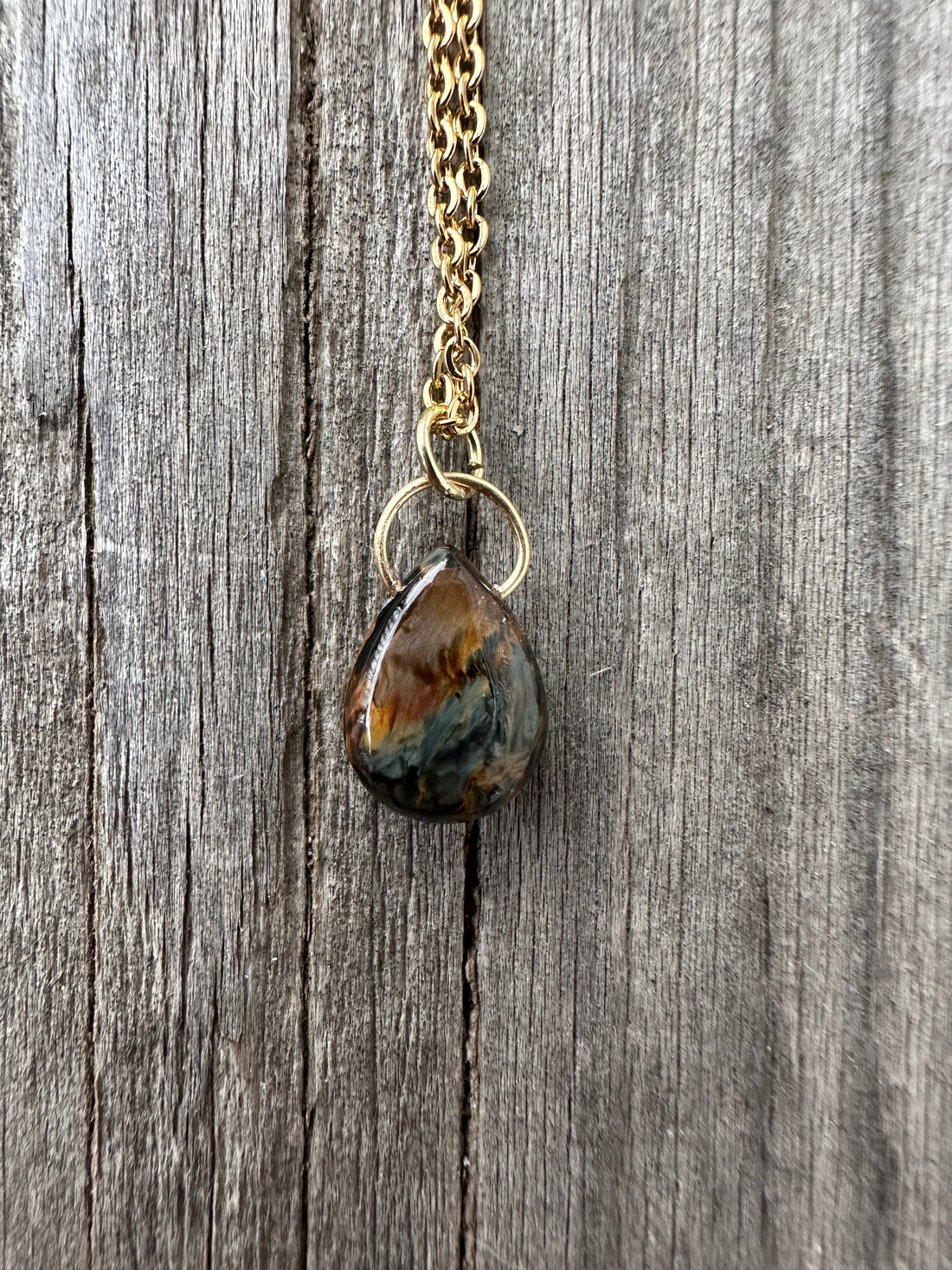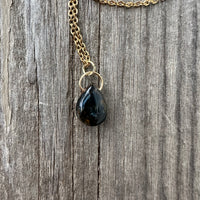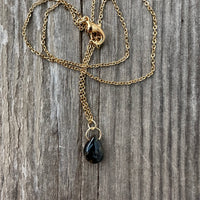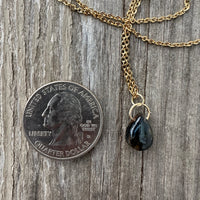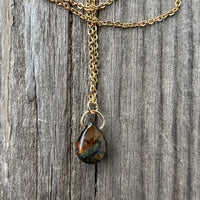 Blue Pietersite Pendant Said to Hold The Keys to Heaven.
Pietersite is also known as the tempest stone because it's connected to the storm element. It was said to hold the keys to the kingdom of heaven by linking consciousness to the spiritual realm. It is a reminder that you are a spiritual being on a human journey. Pietersite is believed to be a stone of transformation. This is used by shaman for shamanic journeying, accessing higher awareness and stimulating the third eye and pineal gland. It may move stagnant energy to help you achieve your dreams and goals. This stone may ignite your intuition by uniting your solar plexus and third eye. This is a stone that may help you walk in your truth.
Description card, gift box and gold plated, tarnish resistant chain. 
Please select chain length at check out. 
I want you to have the best experience possible. I provide description cards that are based on folklore and not a guarantee of outcome. Stones are not meant to replace medical treatment.  
Please seek medical advice from a professional should you need help.
My website is powered by Shopify. You can pay through my website with Shopify, Shop pay, Apple Pay or PayPal. No matter how you pay, your payment is processed by that vendor. Your payment is secure.