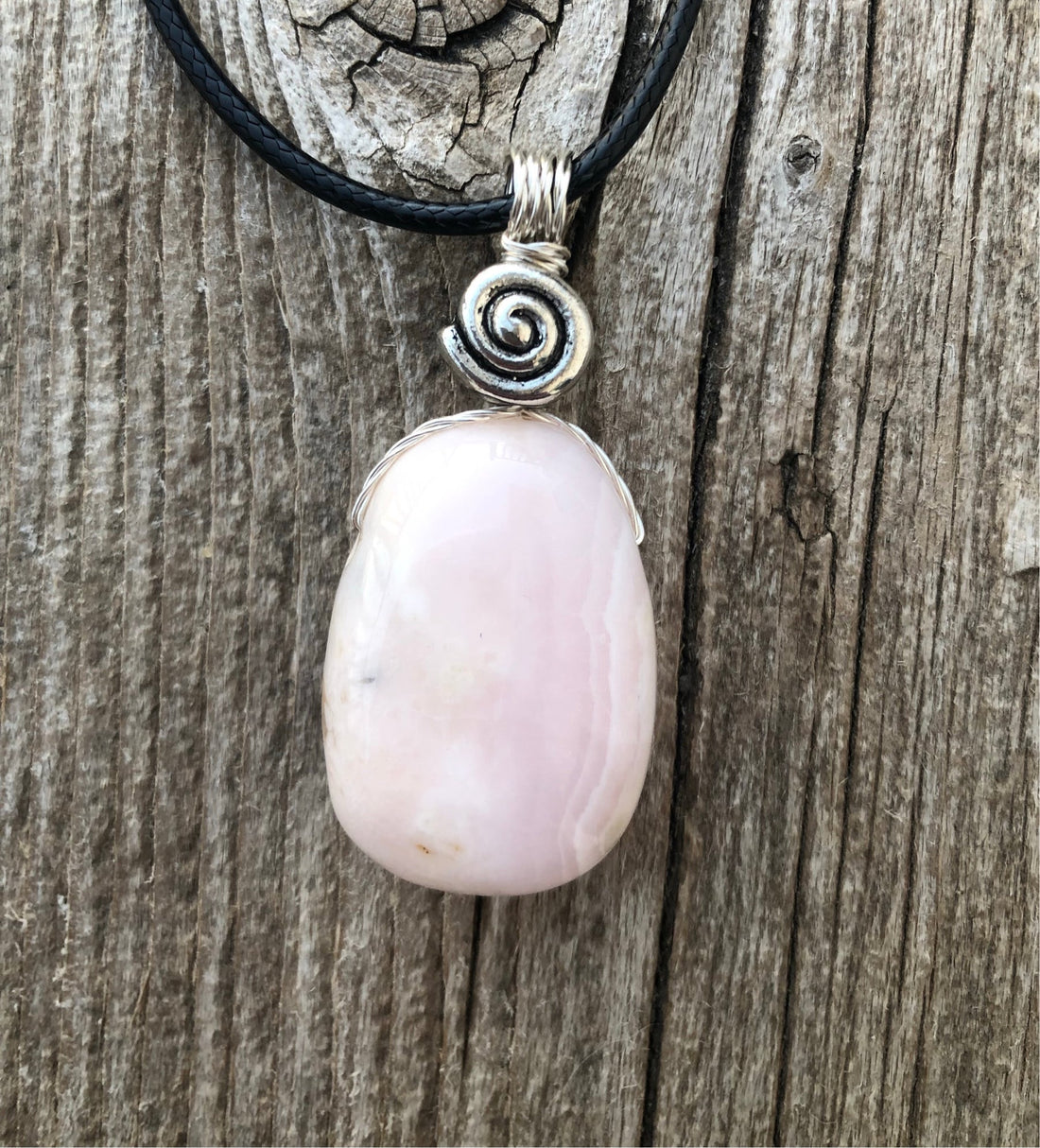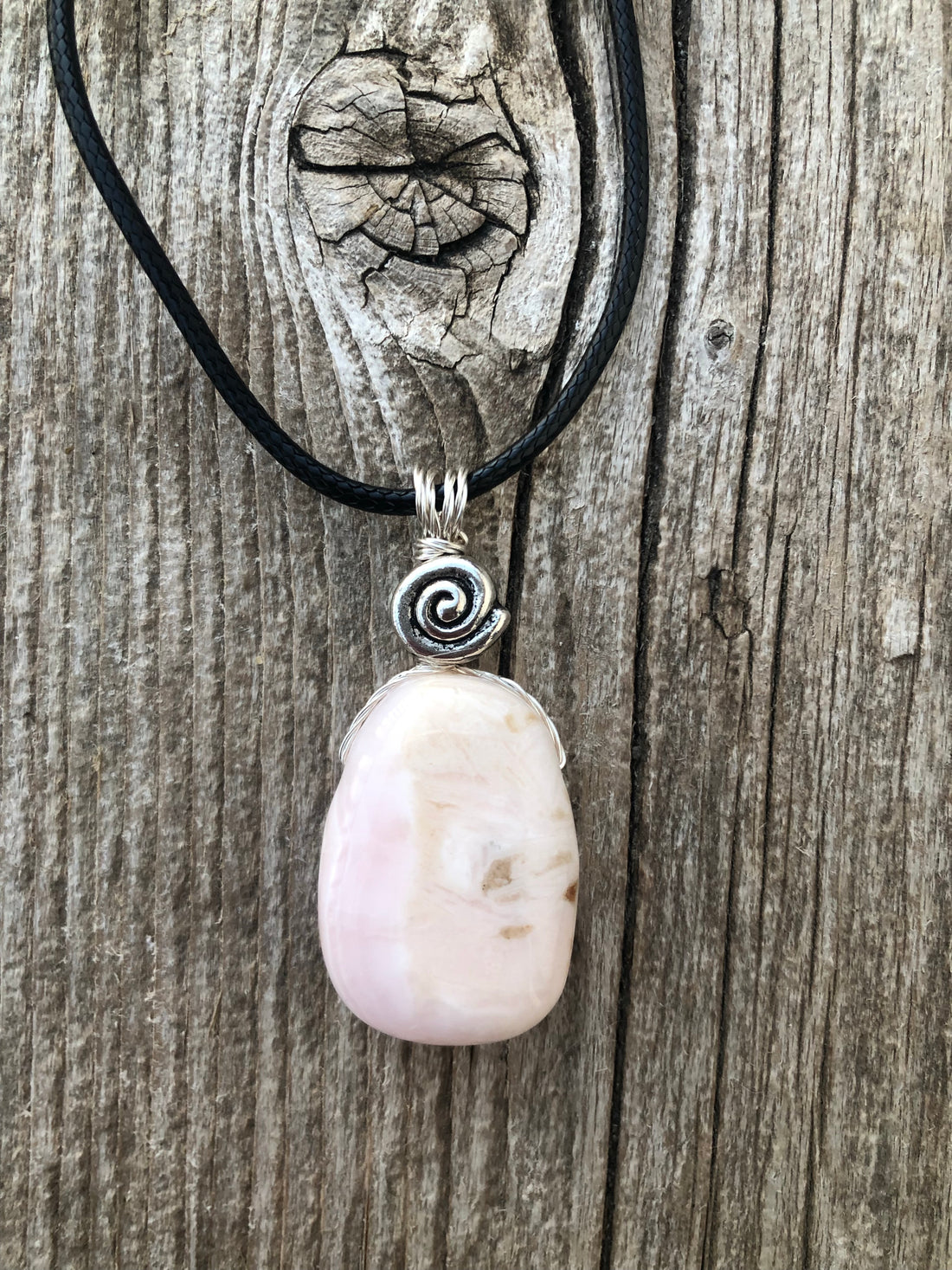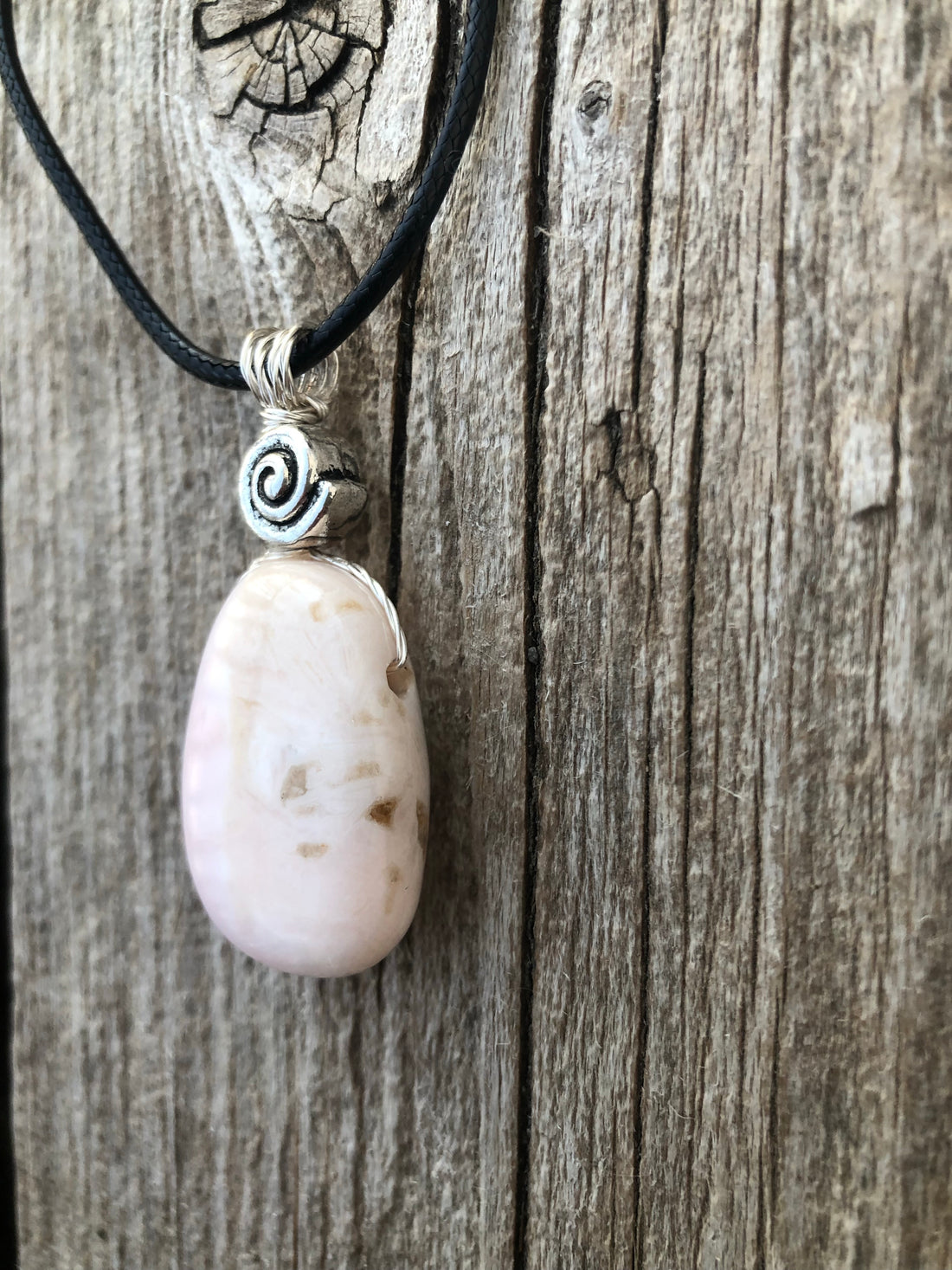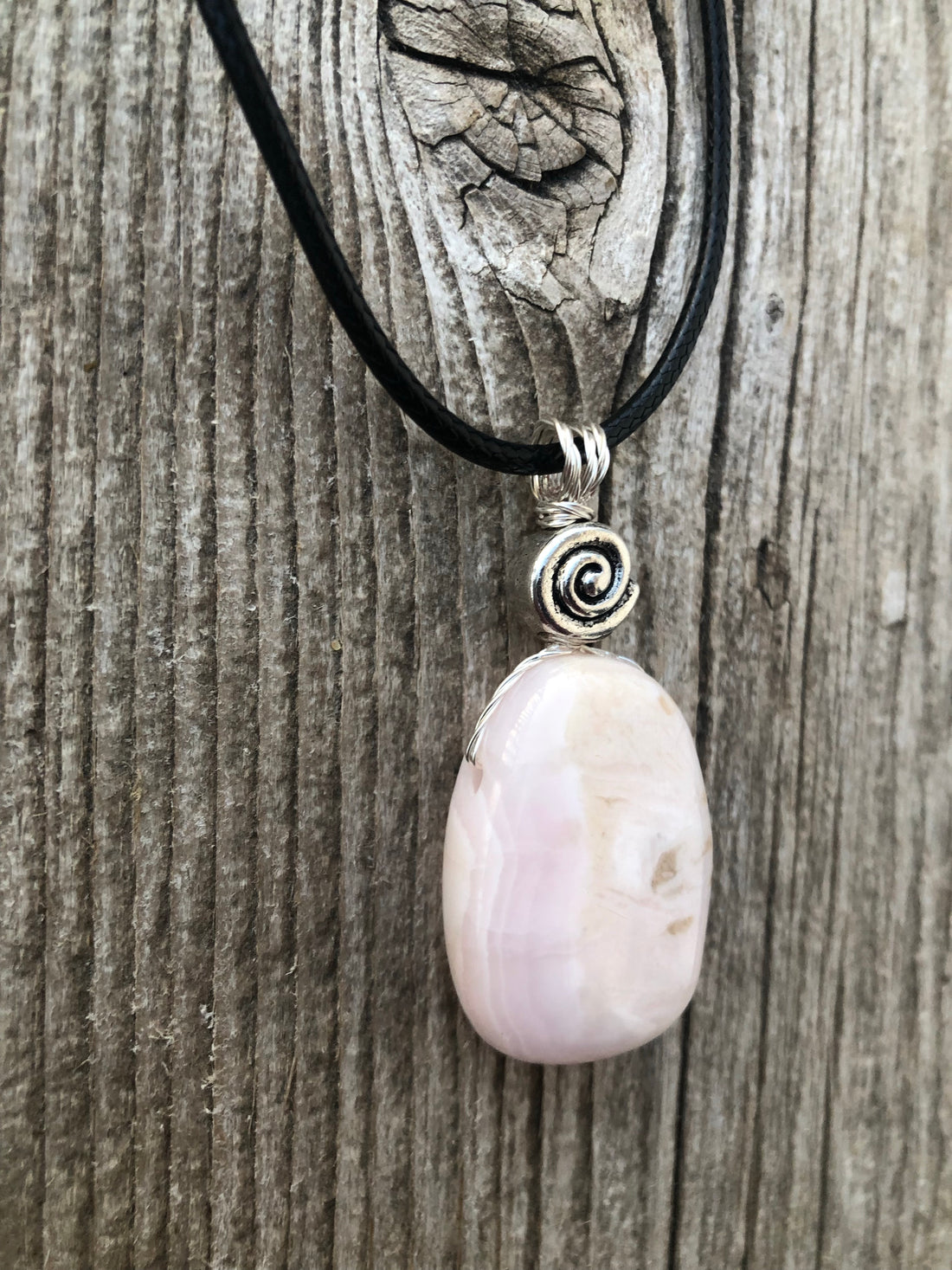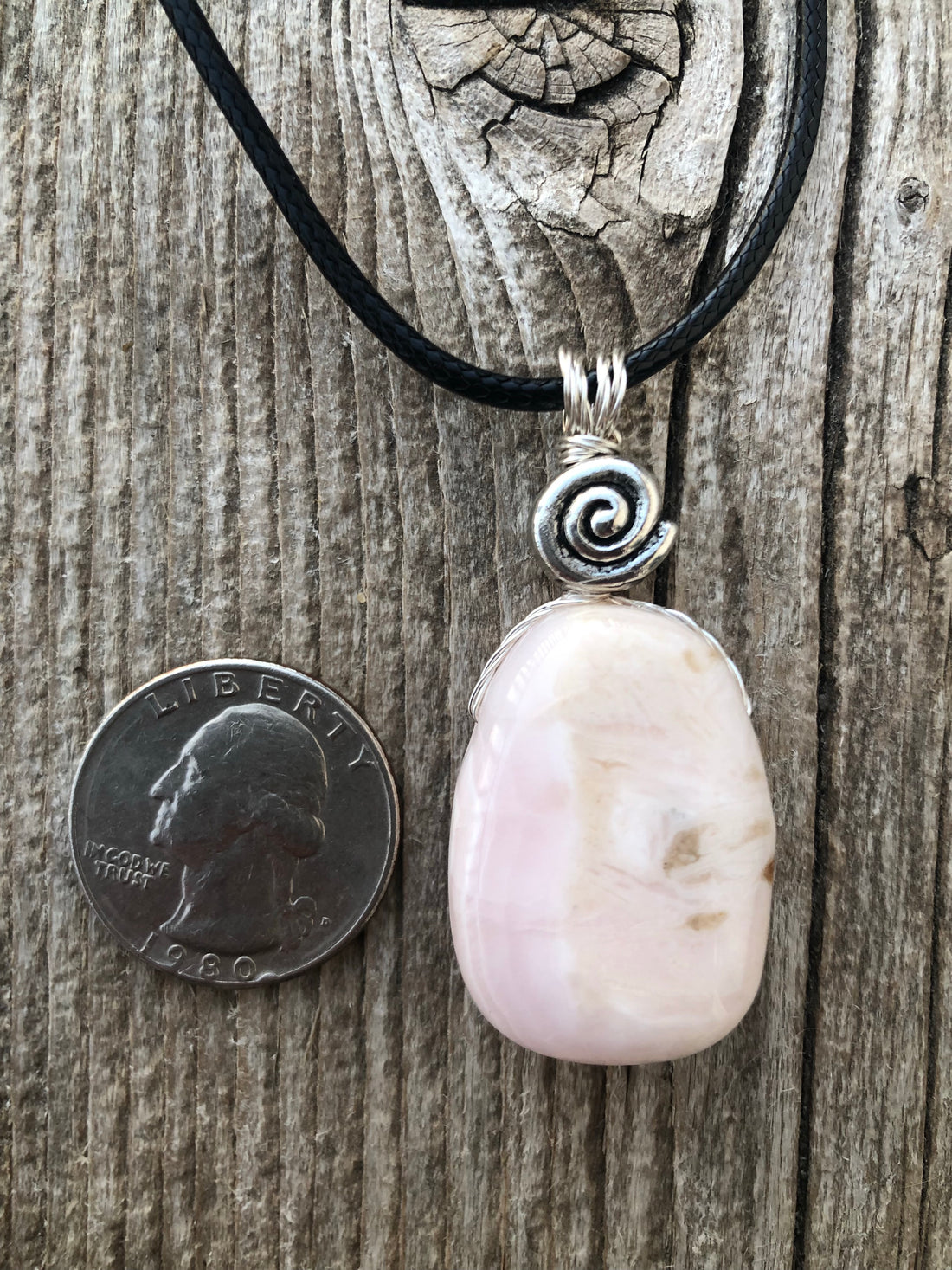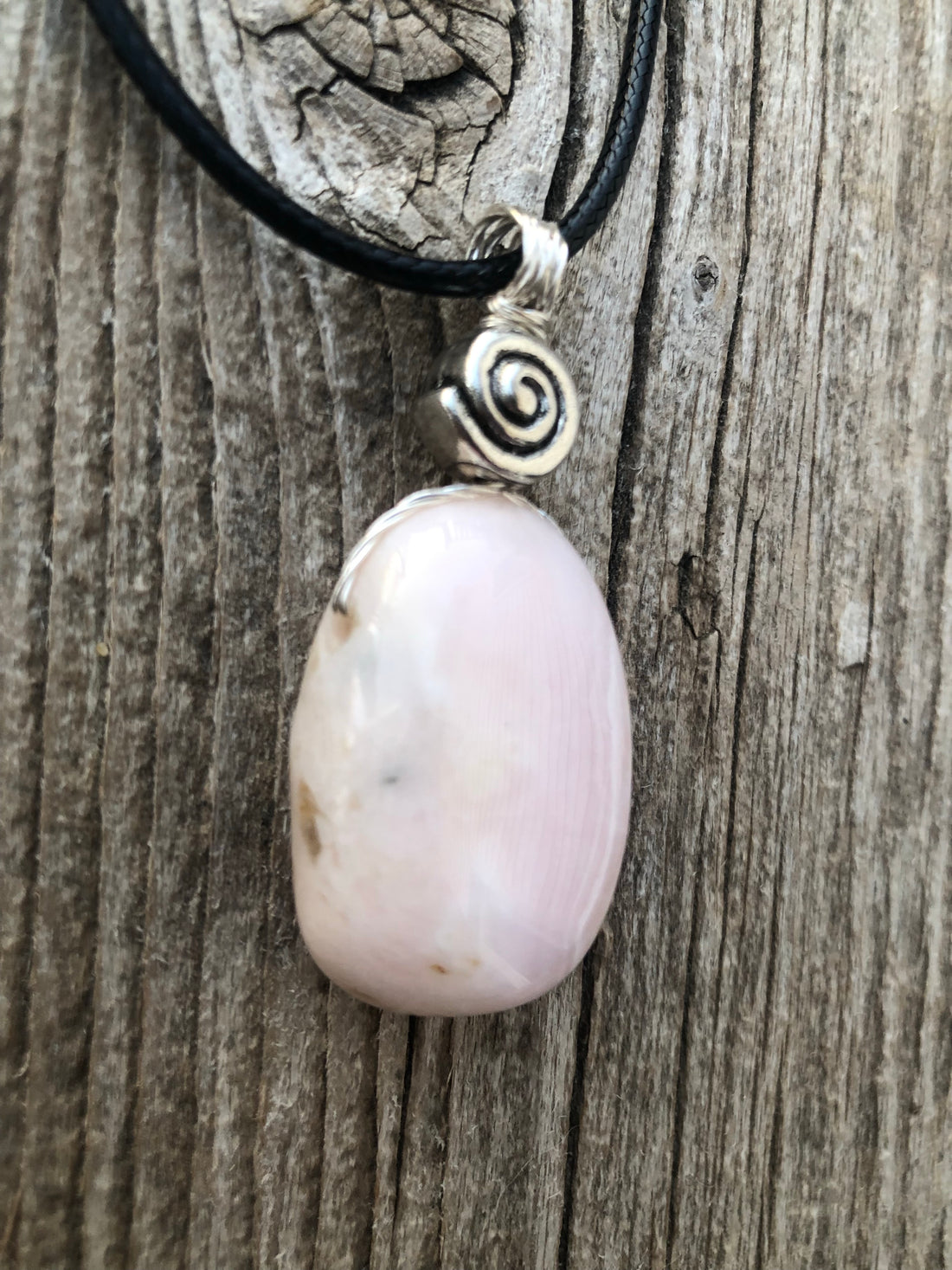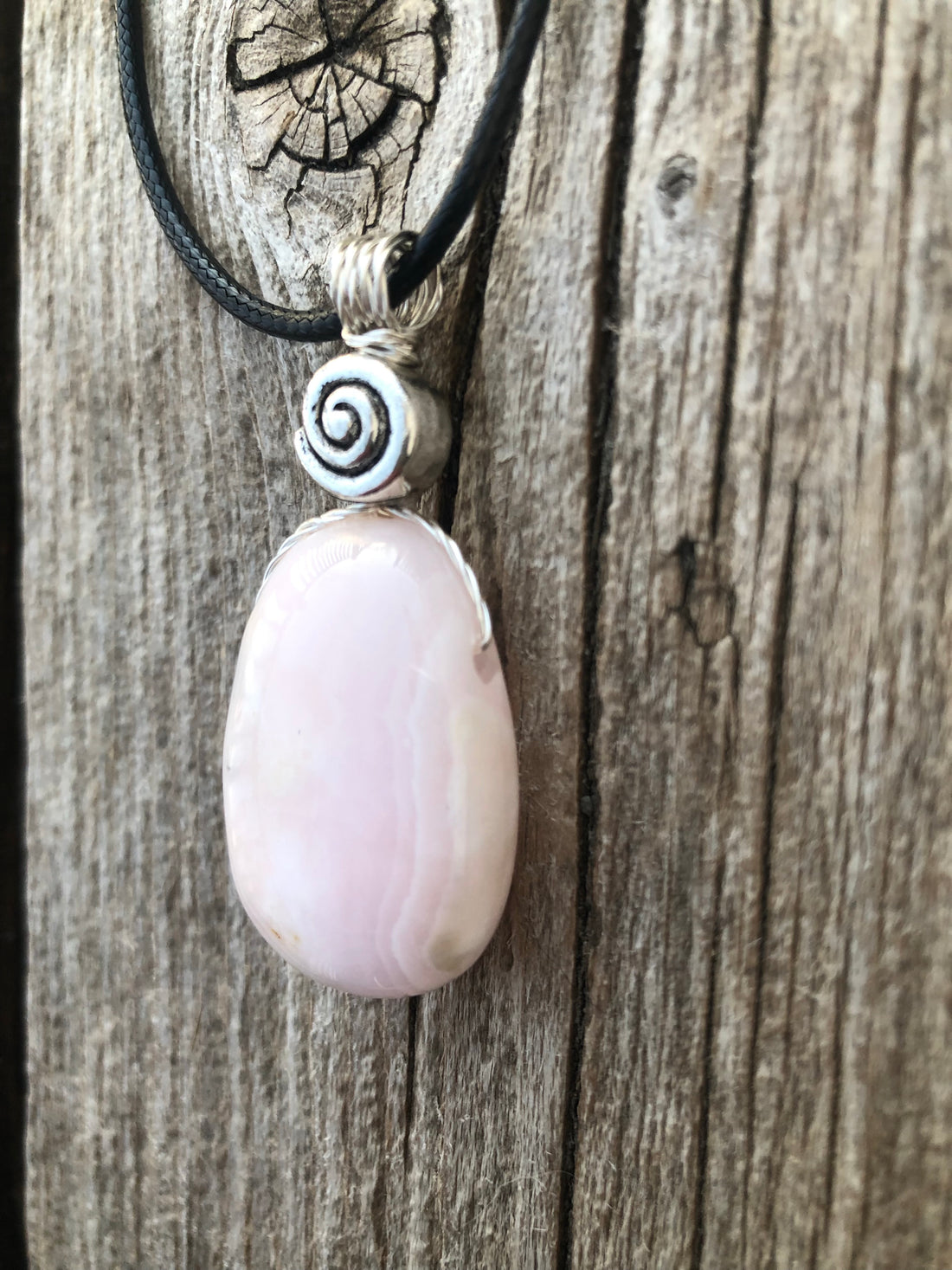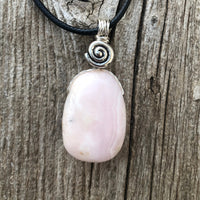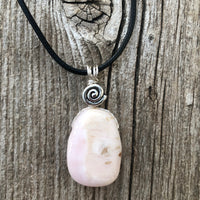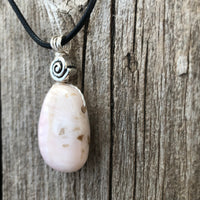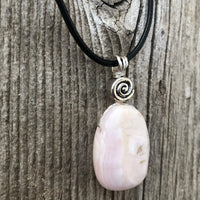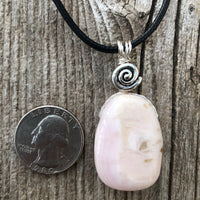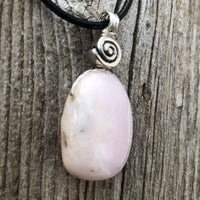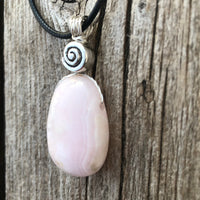 Pink Calcite (Mangano Calcite) Pendant for Opening Awareness. Swirl to Signify Consciousness.
Pink Calcite -
All calcite is believed to amplify and cleanse energy. It is said to be like feng shui for your being. It is thought to remove stagnant energy, clean the subtle bodies of negative energy and bring energy to bring about change and growth. It may open awareness, higher consciousness, and psychic abilities. This stone is thought to restore hope and motivation. It may bring energy on all levels. It may bring a peace of mind that may help bring ideas to fruition through action. It is said to inspire serenity, trust and strength. Pink calcite (mangano calcite) is believed to be in contact with the angelic realm. It may help with forgiveness and may release fear and grief. It is thought to prevent nightmares, eases tension and dissolves resistance.
18 Inch braided black cable, gift box and description card included. Please message me if you need a 20 inch cable.
I want you to have the best experience possible. I provide description cards that are based on folklore and not a guarantee of outcome. Stones are not meant to replace medical treatment.  
Please seek medical advice from a professional should you need help.
My website is powered by Shopify. You can pay through my website with Shopify, Shop pay, Apple Pay or PayPal. No matter how you pay, your payment is processed by that vendor. Your payment is secure.