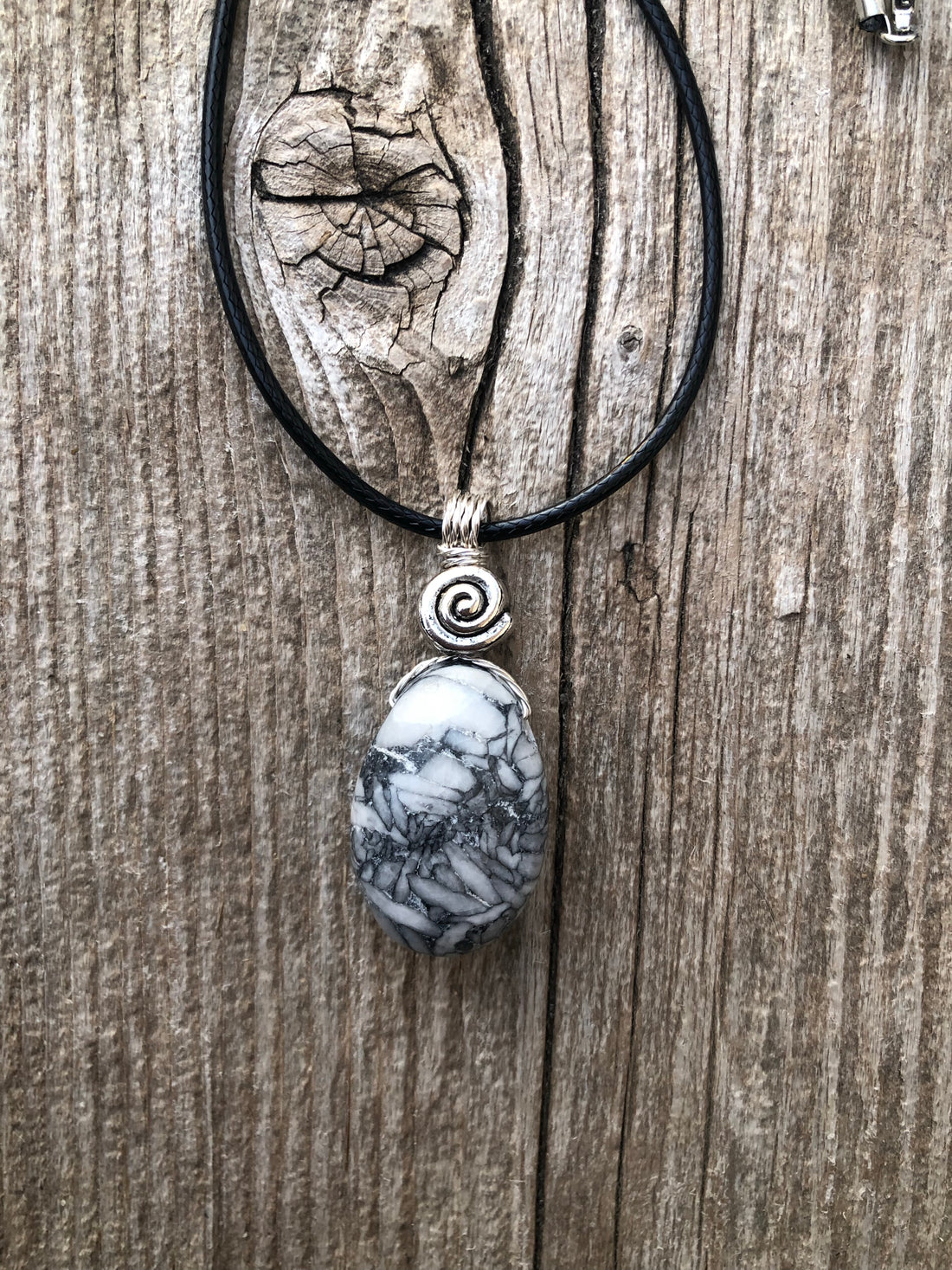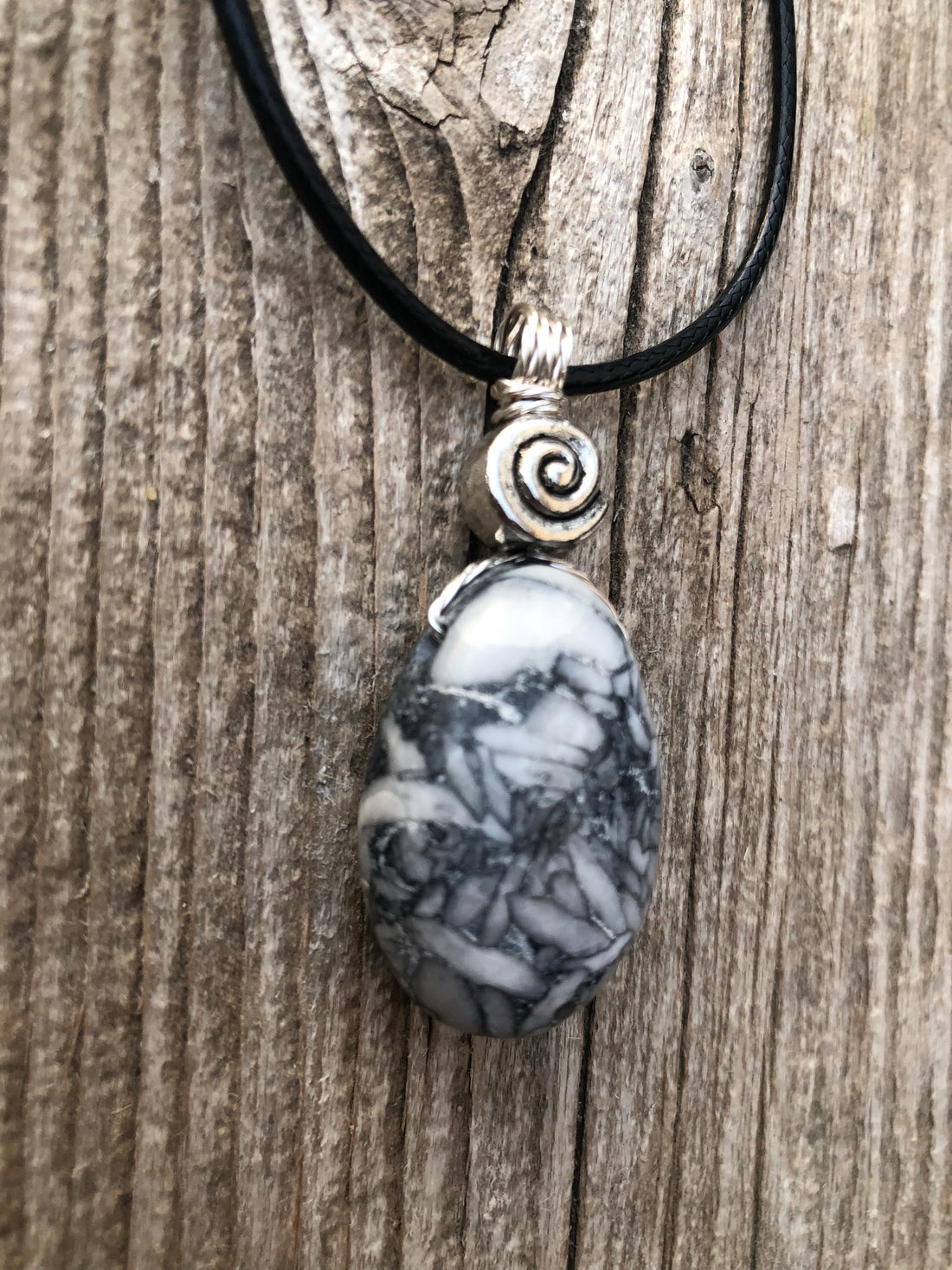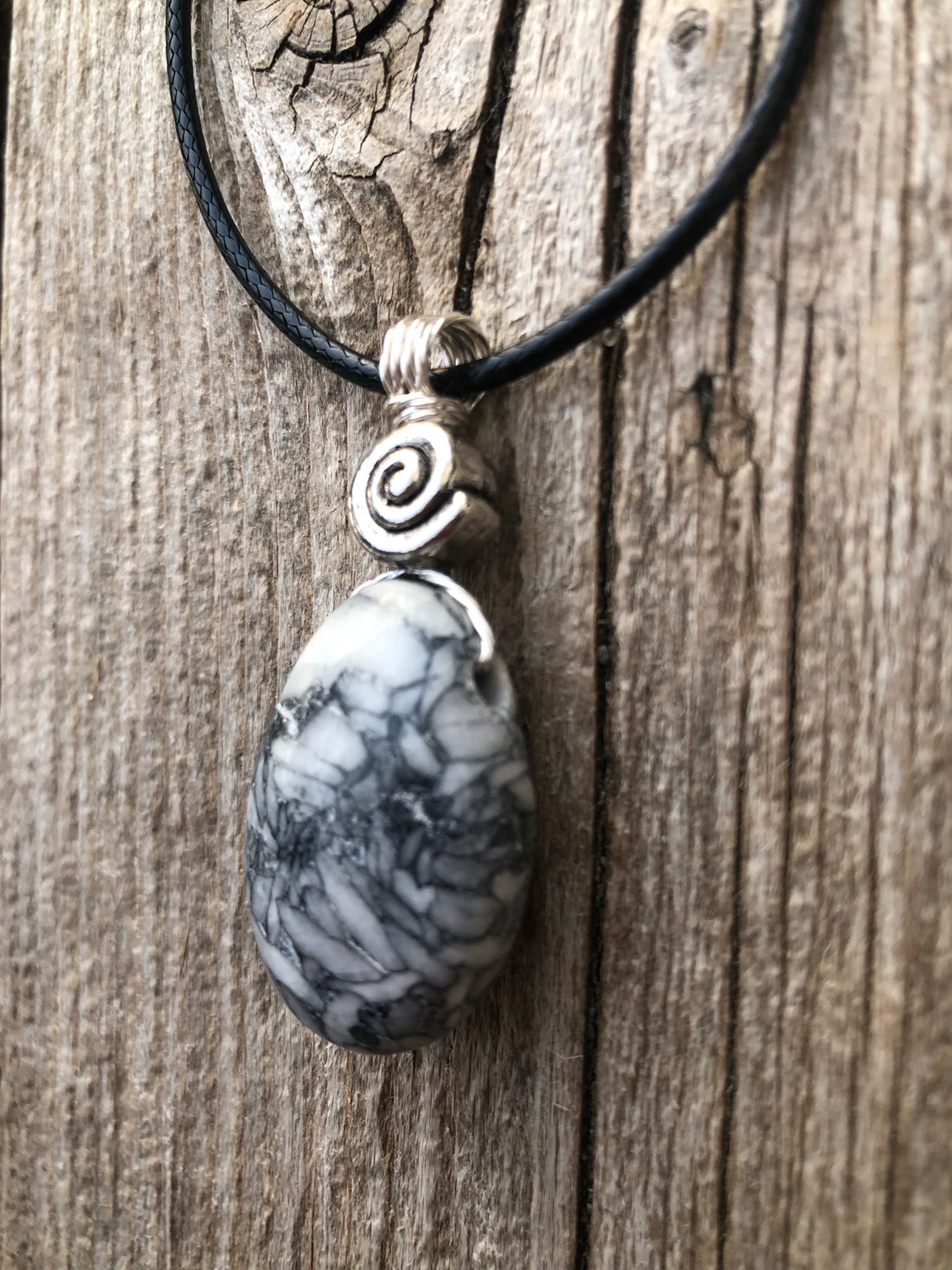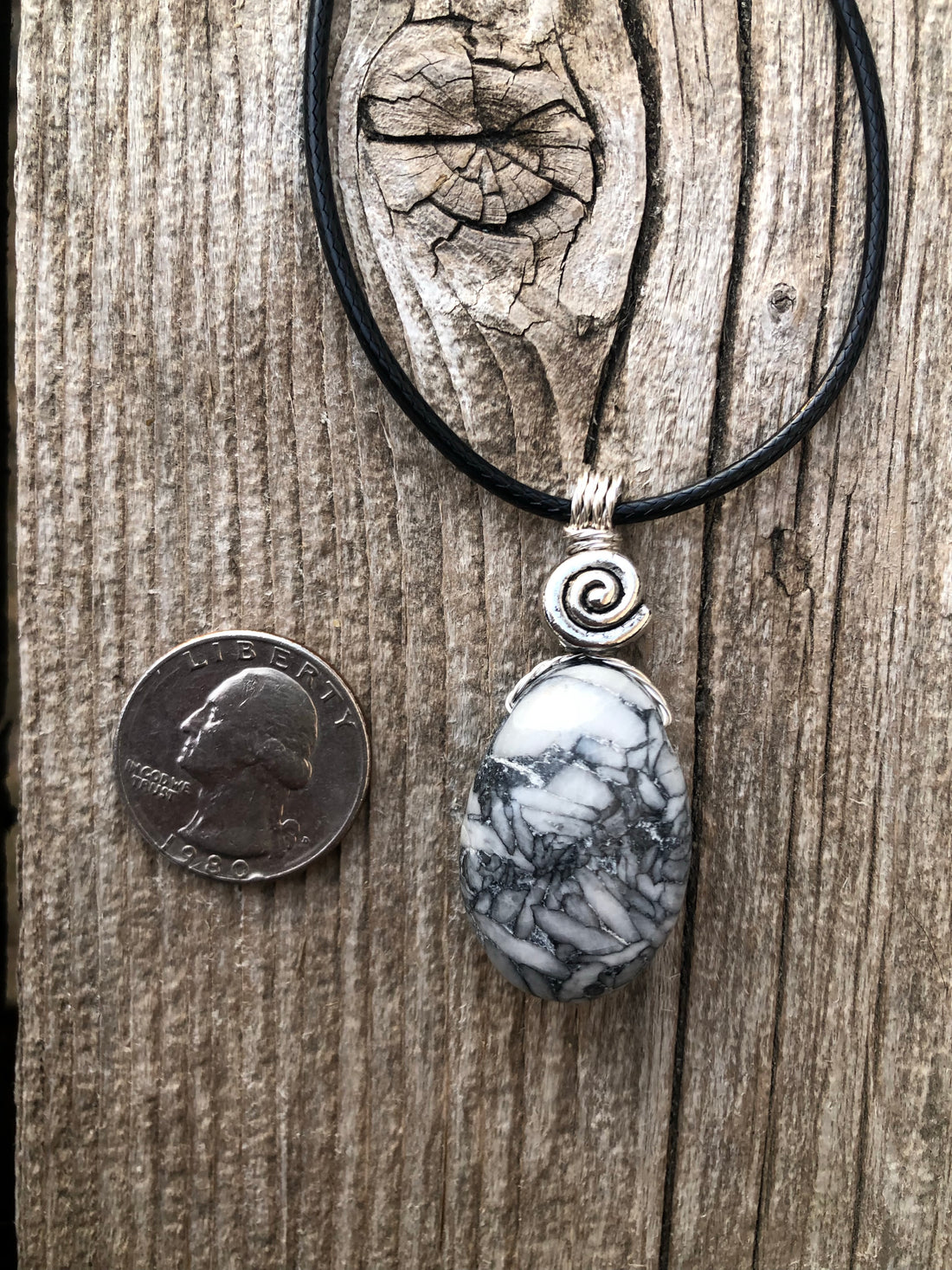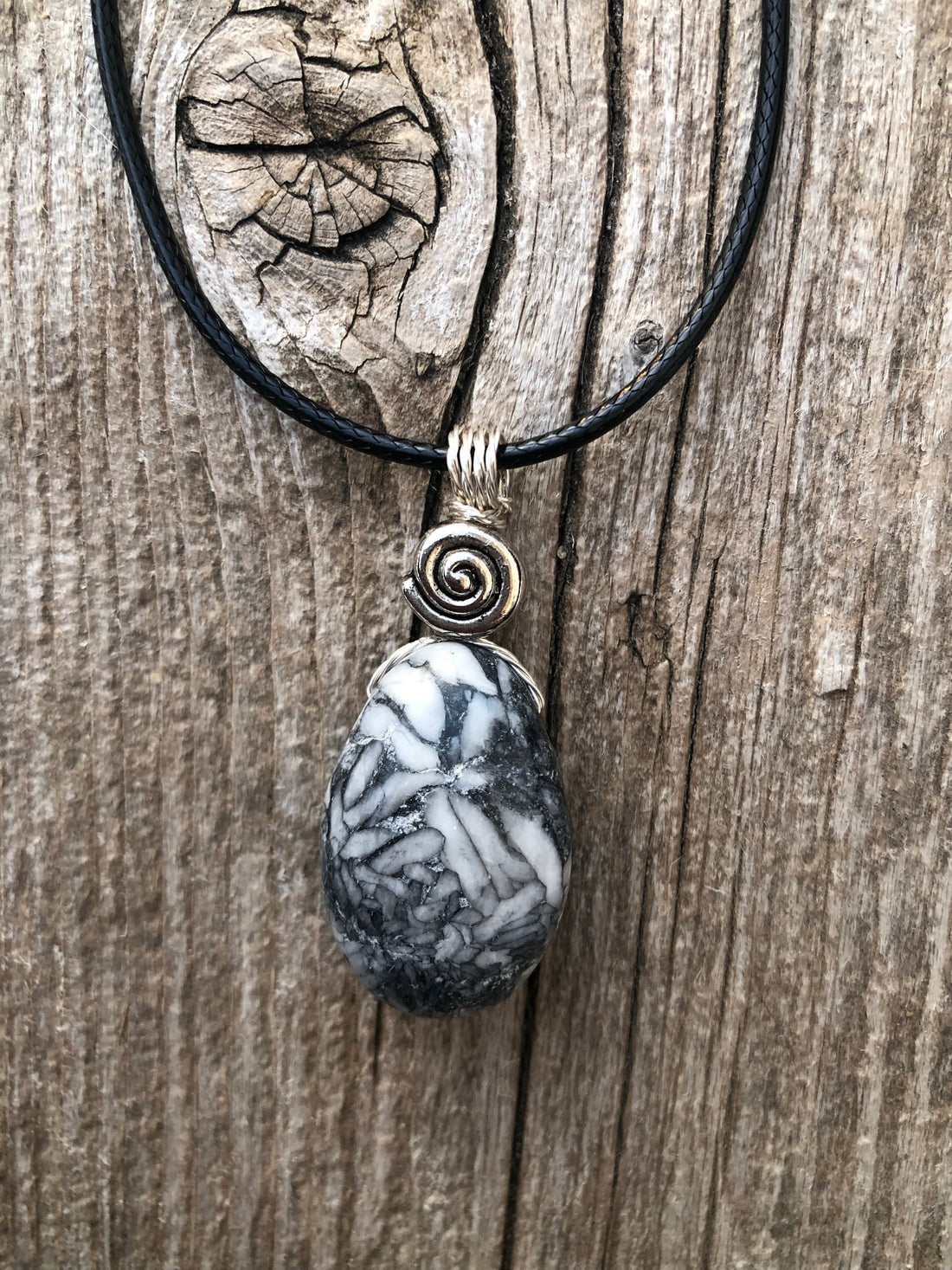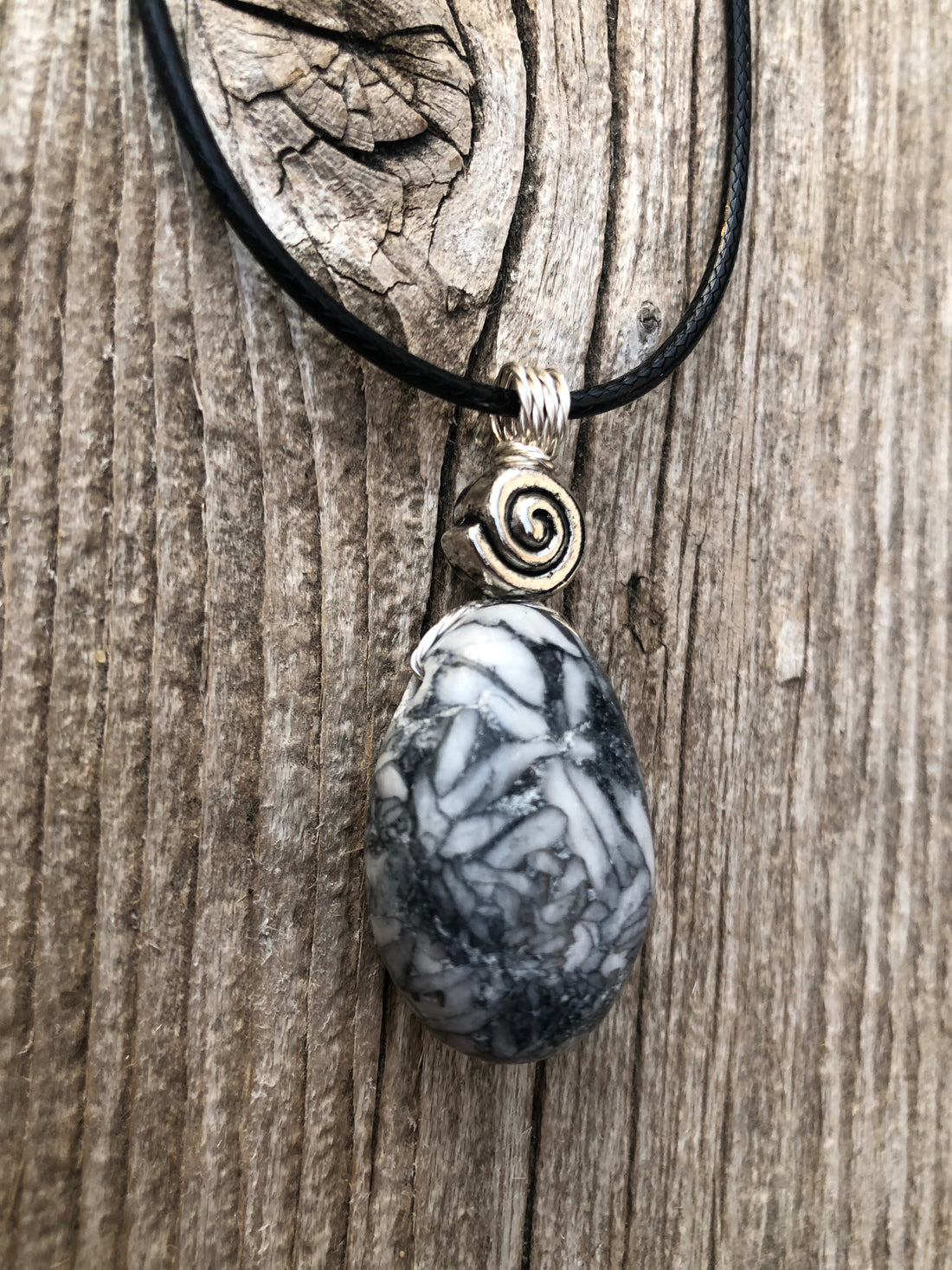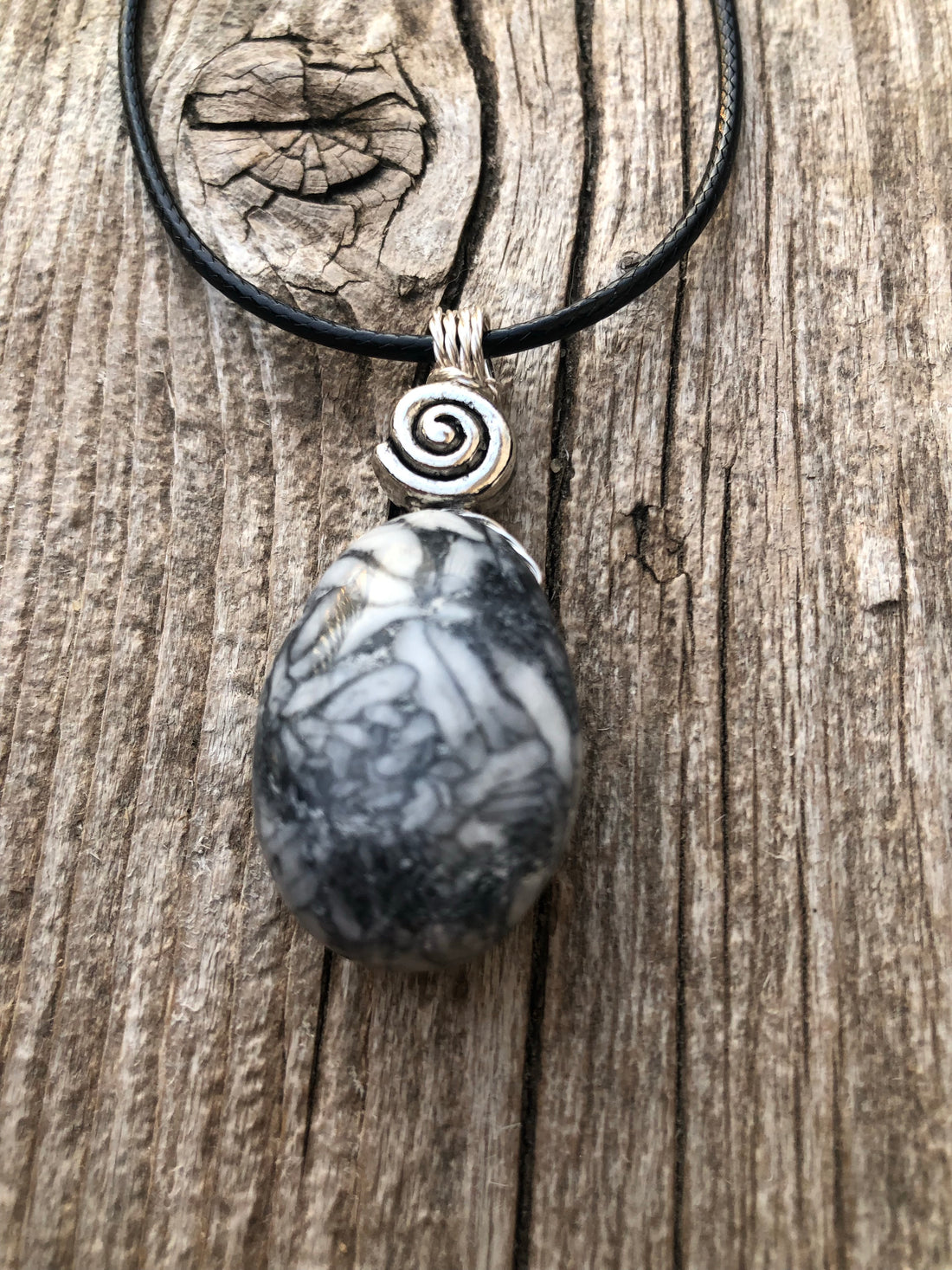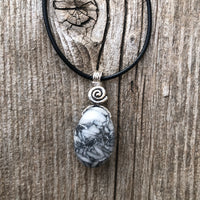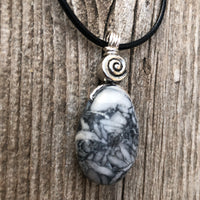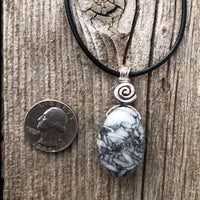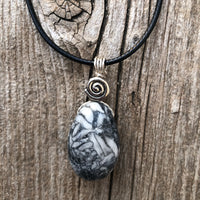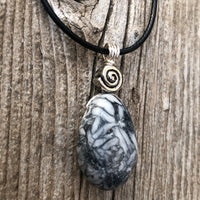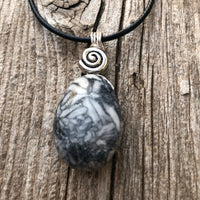 Pinolith for a Deeper Connection to Self, Spiritual Awakening, and Grounding. Swirl to Signify Consciousness.
Pinolith or pinolite is a combination of howlite, dolomite, and graphite. It is considered a rare stone. It is 500 million years old so it is believed to hold knowledge and secrets to share! It may help unlock secrets including past life experiences. This stone has a subtle and soft energy. This soft energy may help to provide a deeper connection with Self. Using this stone while meditating can help you find your inner truth. This stone connects with the root, heart and crown chakra which may help ground the wearer and the emotions. This was used as a stone for spiritual awakening and growth. 
Description card, 18 inch black cable and gift box included. Swirl is tarnish resistant alloy.
I want you to have the best experience possible. I provide description cards that are based on folklore and not a guarantee of outcome. Stones are not meant to replace medical treatment.  
Please seek medical advice from a professional should you need help.
My website is powered by Shopify. You can pay through my website with Shopify, Shop pay, Apple Pay or PayPal. No matter how you pay, your payment is processed by that vendor. Your payment is secure.