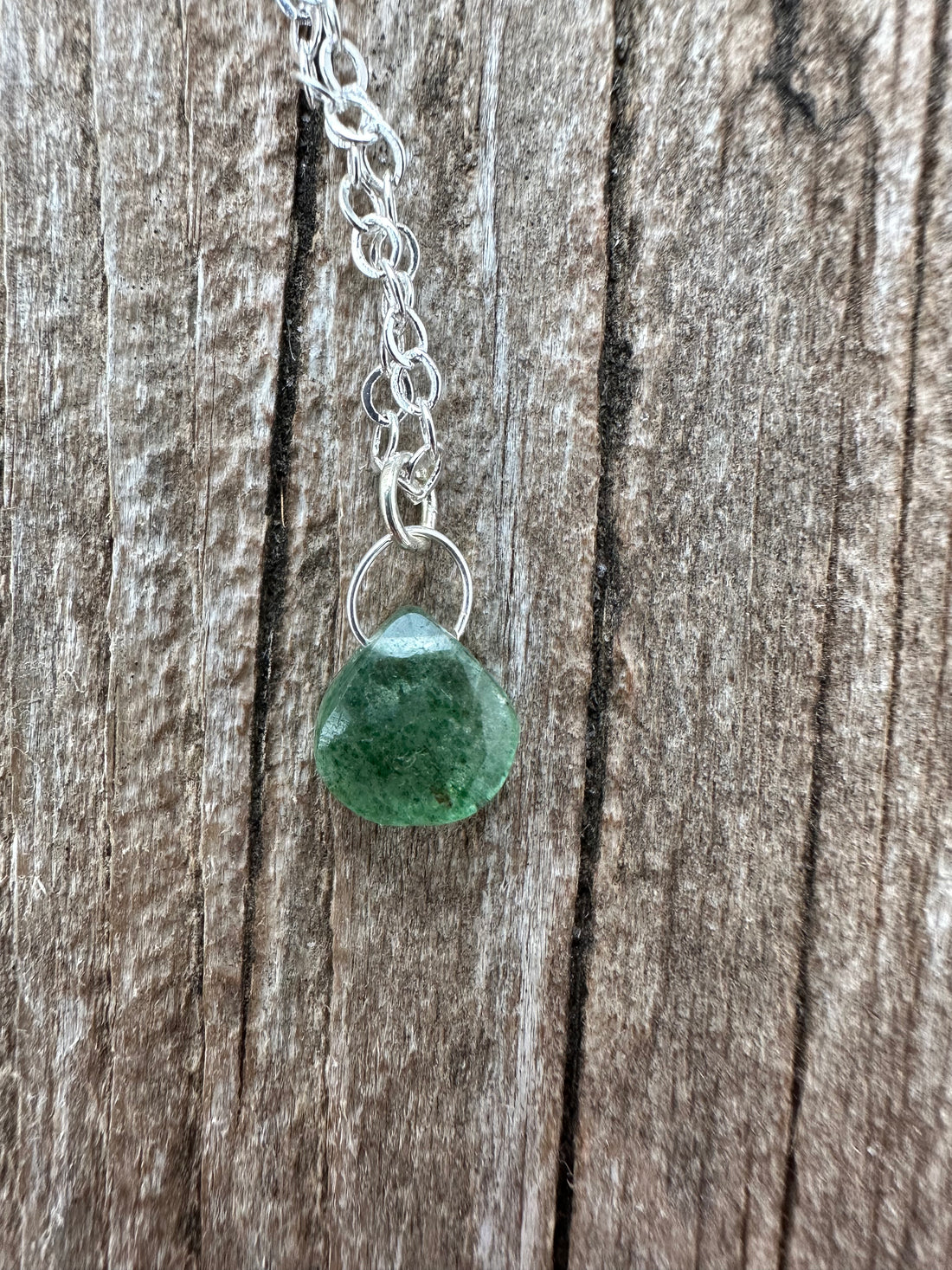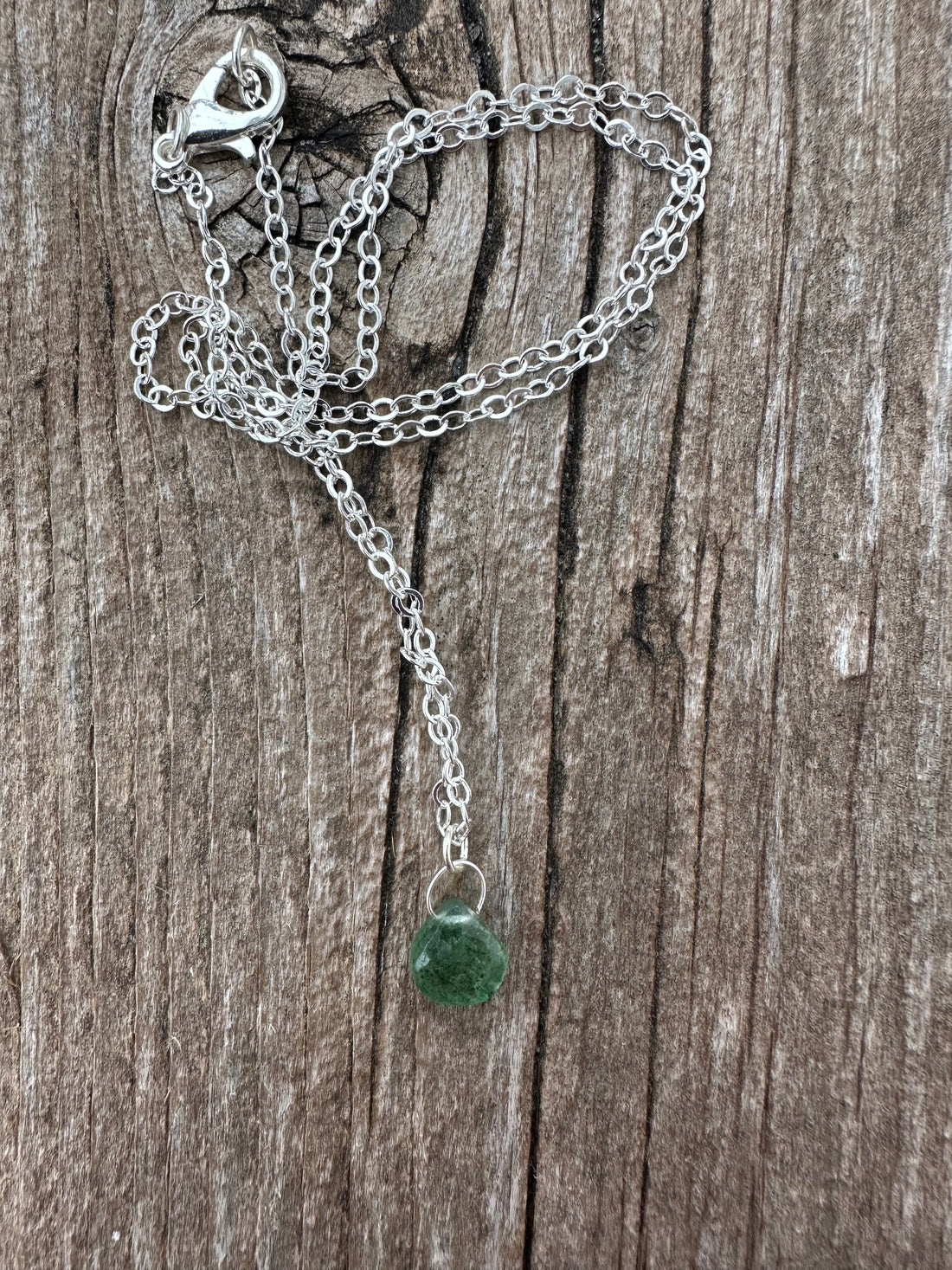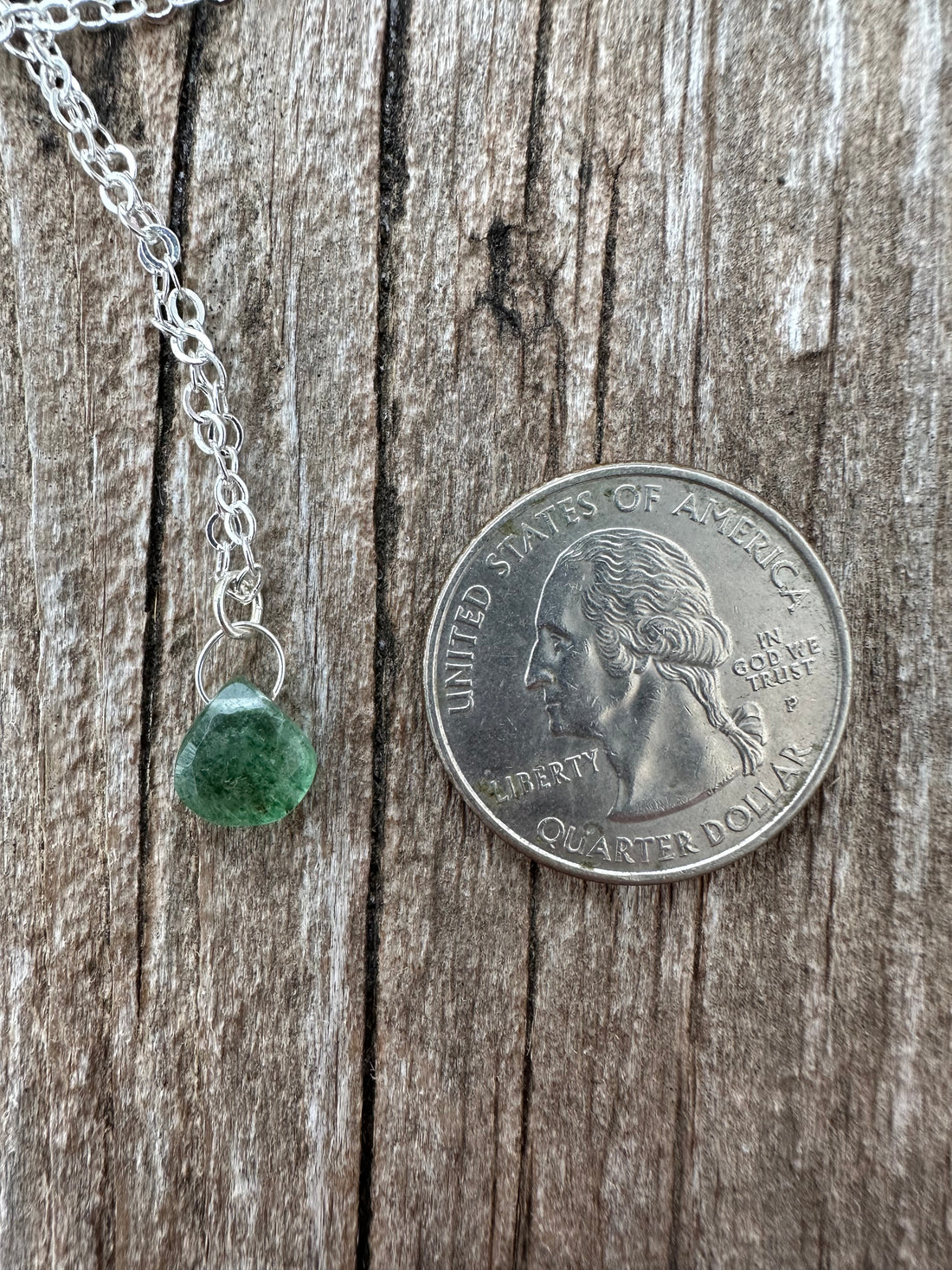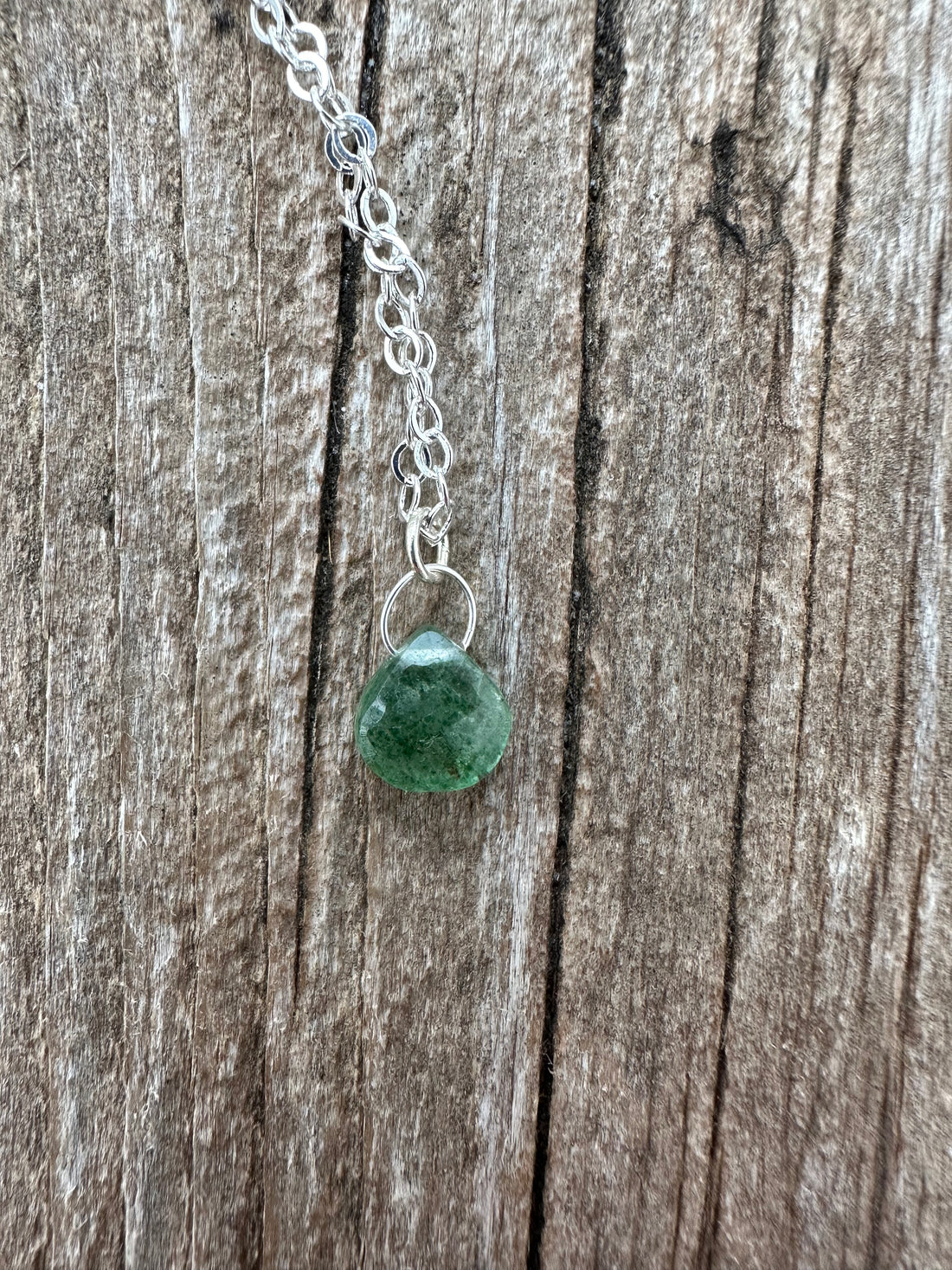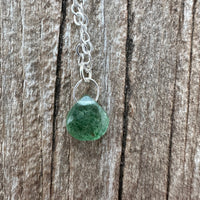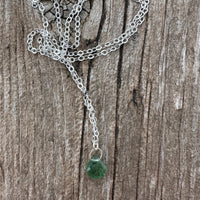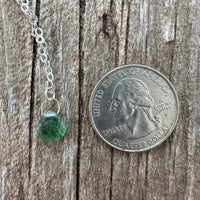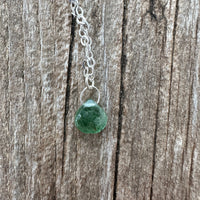 Green Quartz to Bring Positivity.
Quartz of all varieties is believed to bring a powerful healing and amplify energy. Due to the unique helical spiral crystalline form, it is used to absorb, store, regulate and release energy not only in many of our electronics but it's believed to have this ability for all energy. It is believed to be used for clearing energy blockages. It may increase your biomagnetic field, strength, and may protect against radiation. It was believed in ancient times to  work at a vibrational level that attunes to the energy needs of the wearer. Green Quartz specifically is thought to open and stabilize the heart chakra. It may also transmute negative energy, and inspire creativity. 


Stone is faceted  
Chain is silver coated and hypoallergenic. Description card and gift box included. Please select chain length at checkout. 
I want you to have the best experience possible. I provide description cards that are based on folklore and not a guarantee of outcome. Stones are not meant to replace medical treatment.  
Please seek medical advice from a professional should you need help.
My website is powered by Shopify. You can pay through my website with Shopify, Shop pay, Apple Pay or PayPal. No matter how you pay, your payment is processed by that vendor. Your payment is secure.