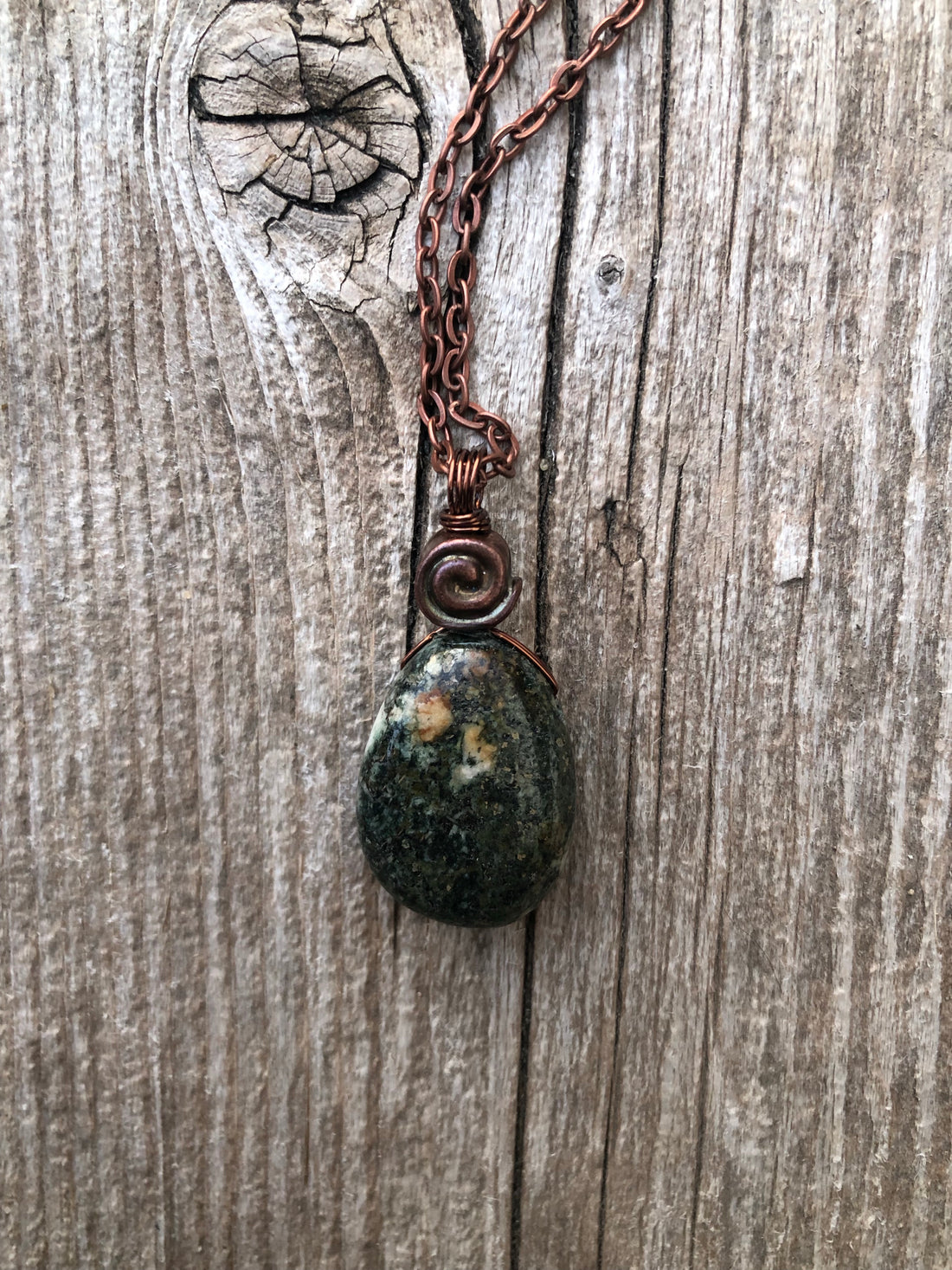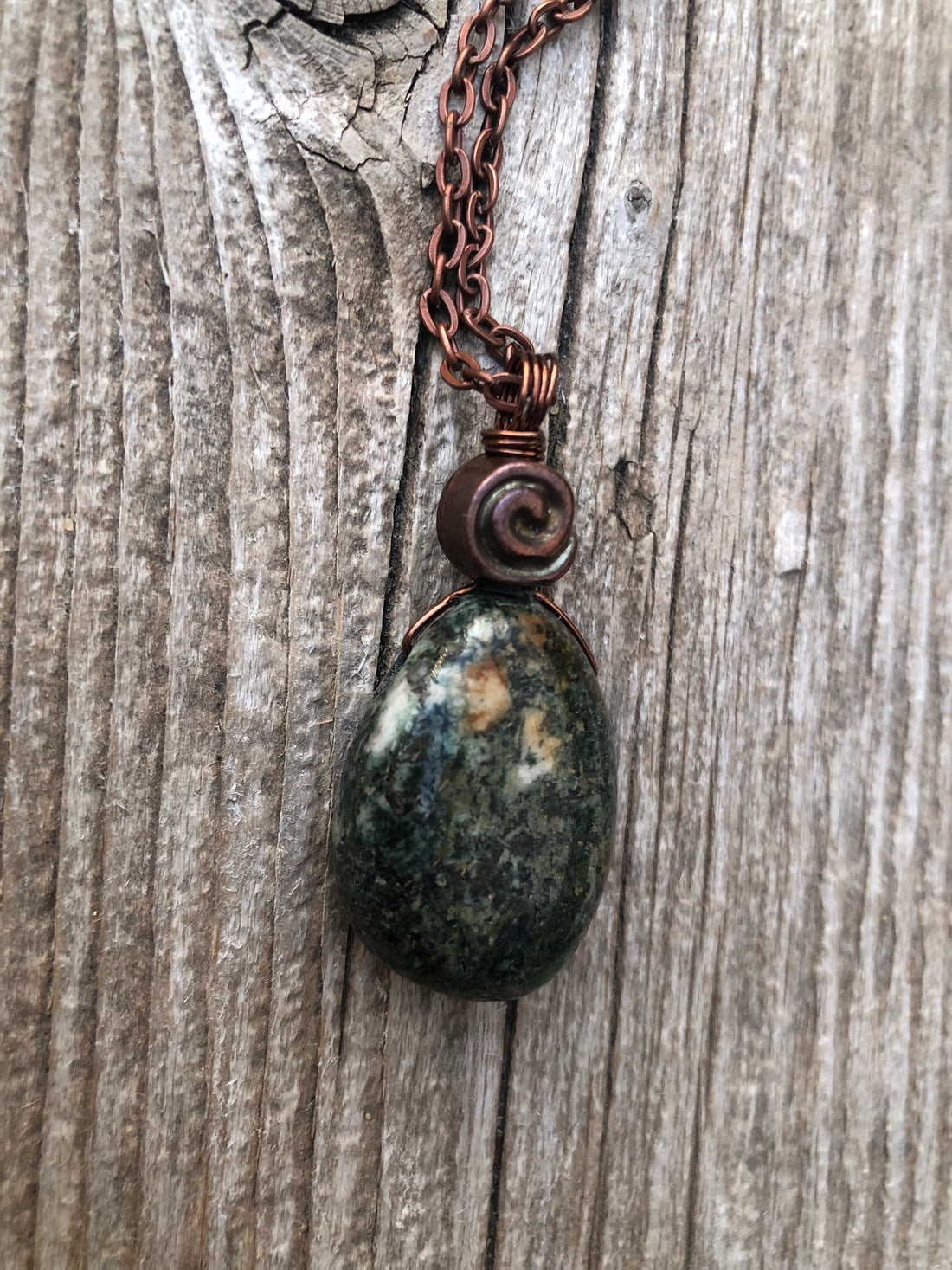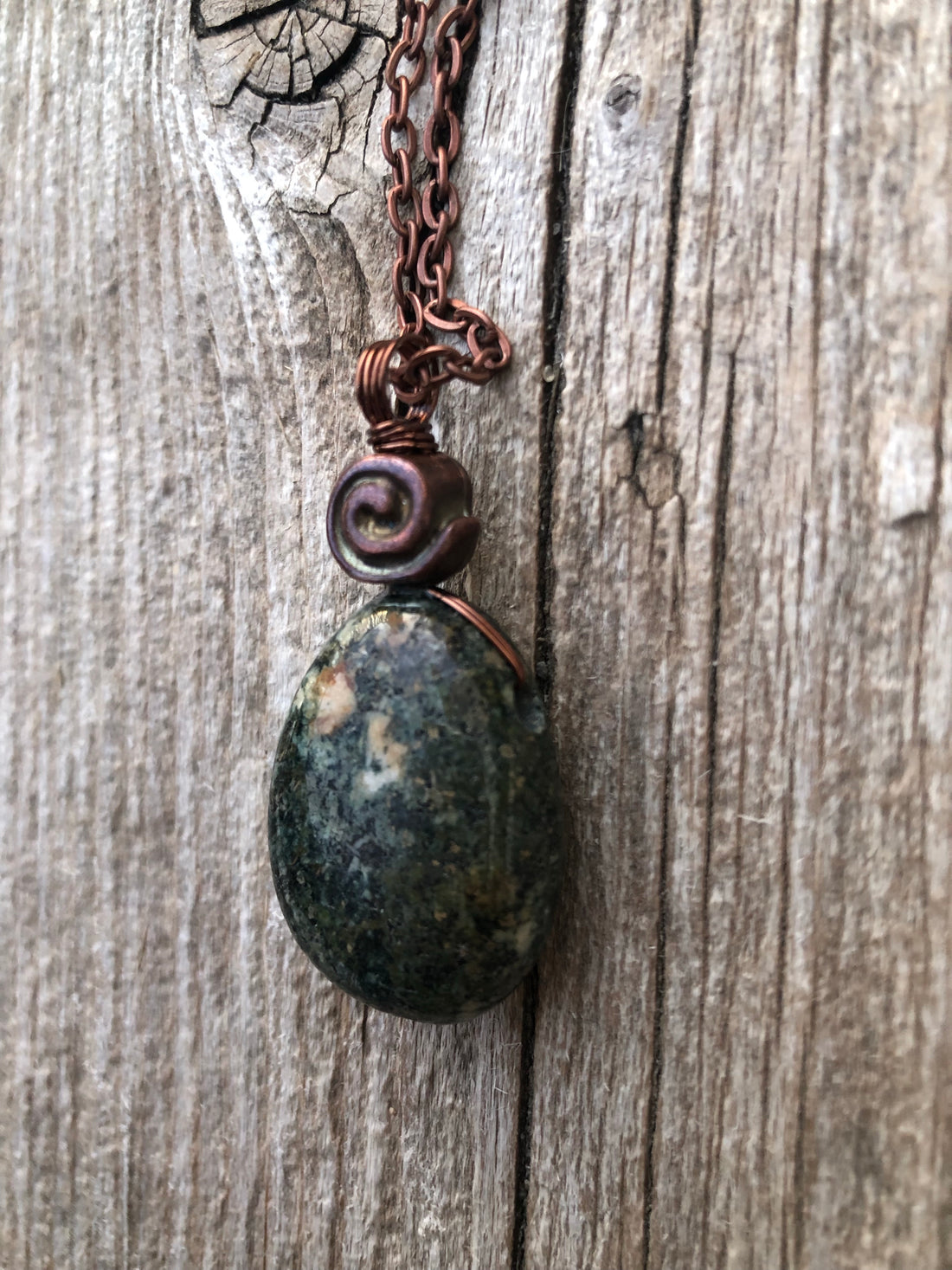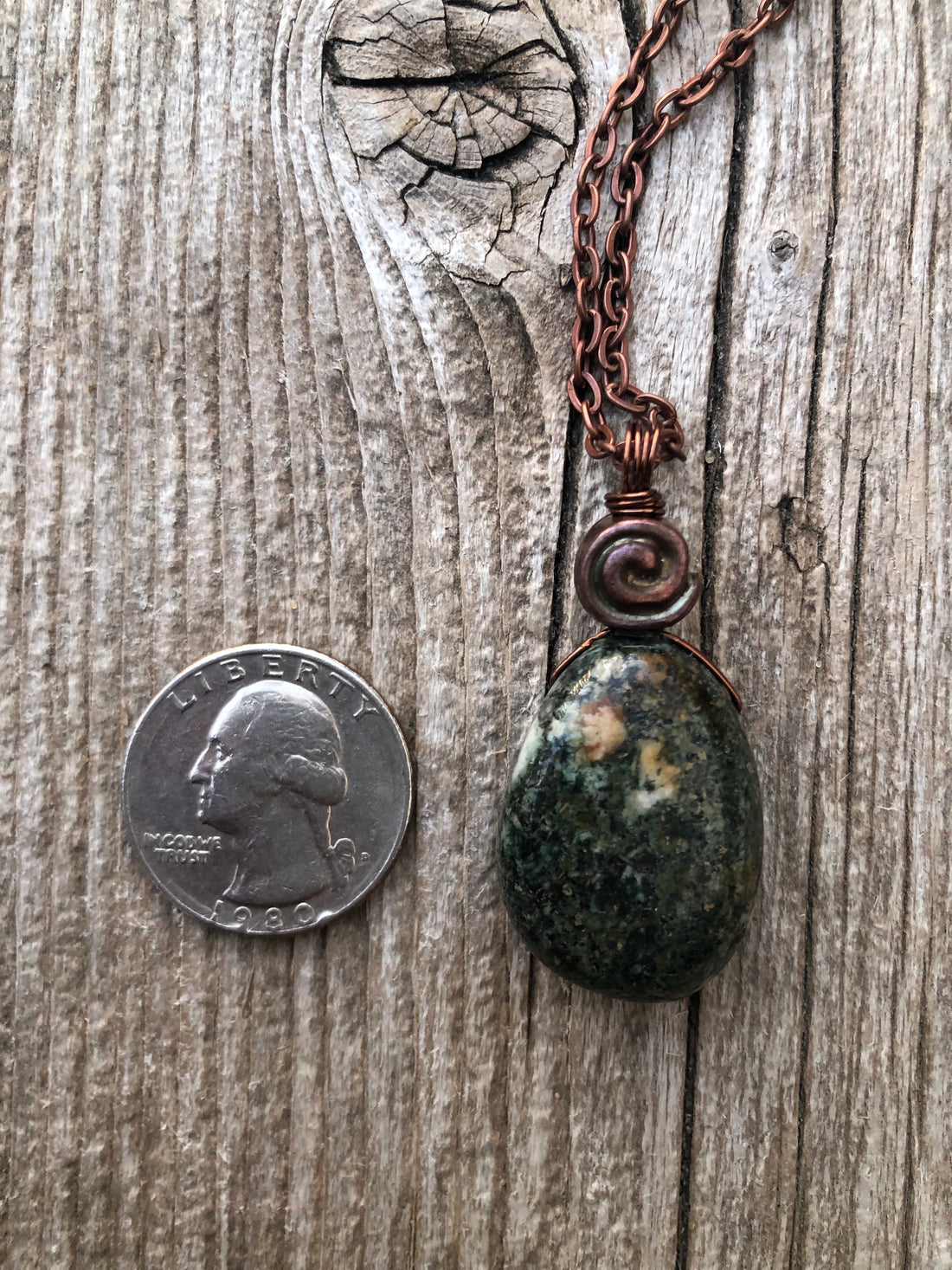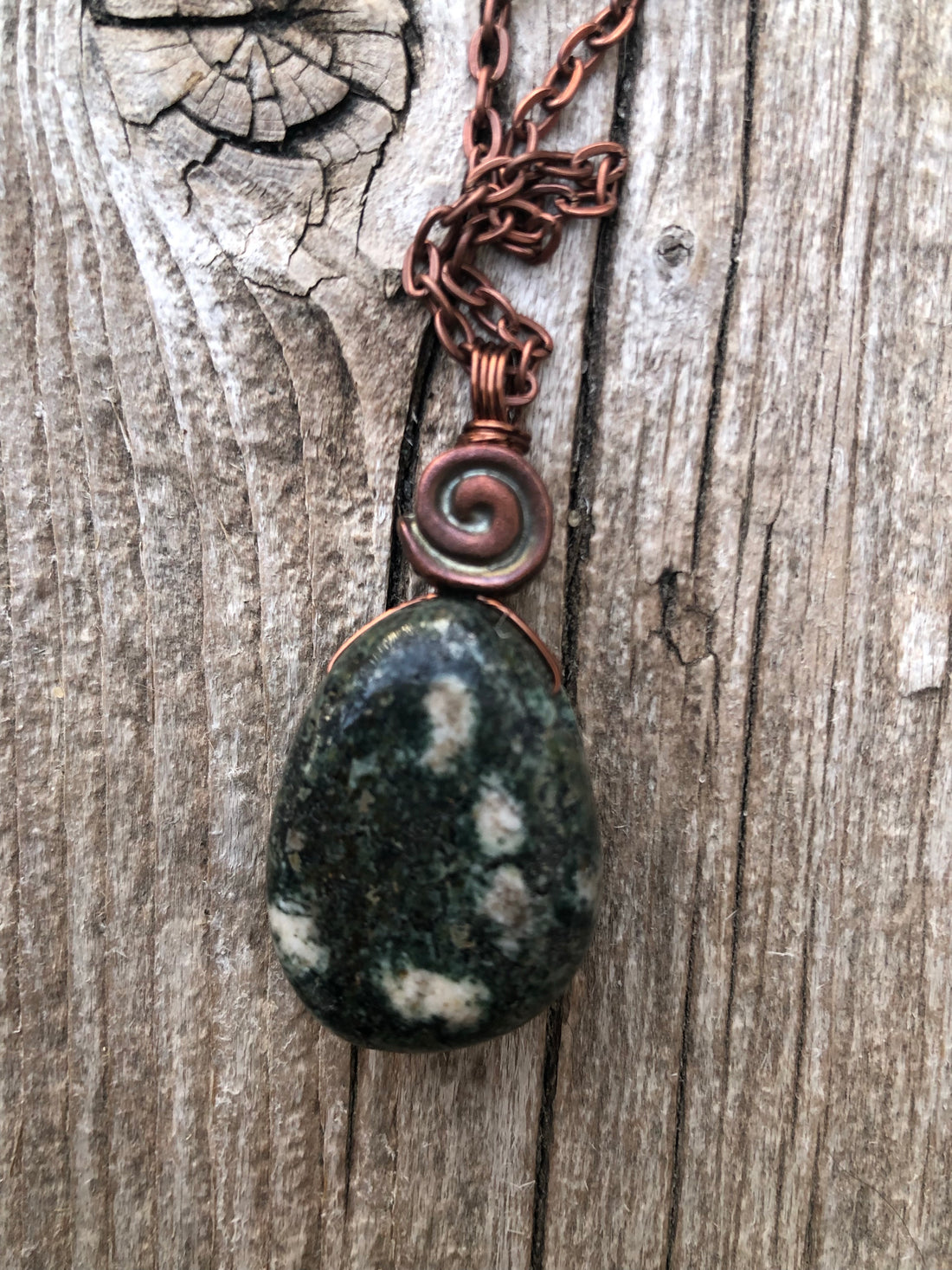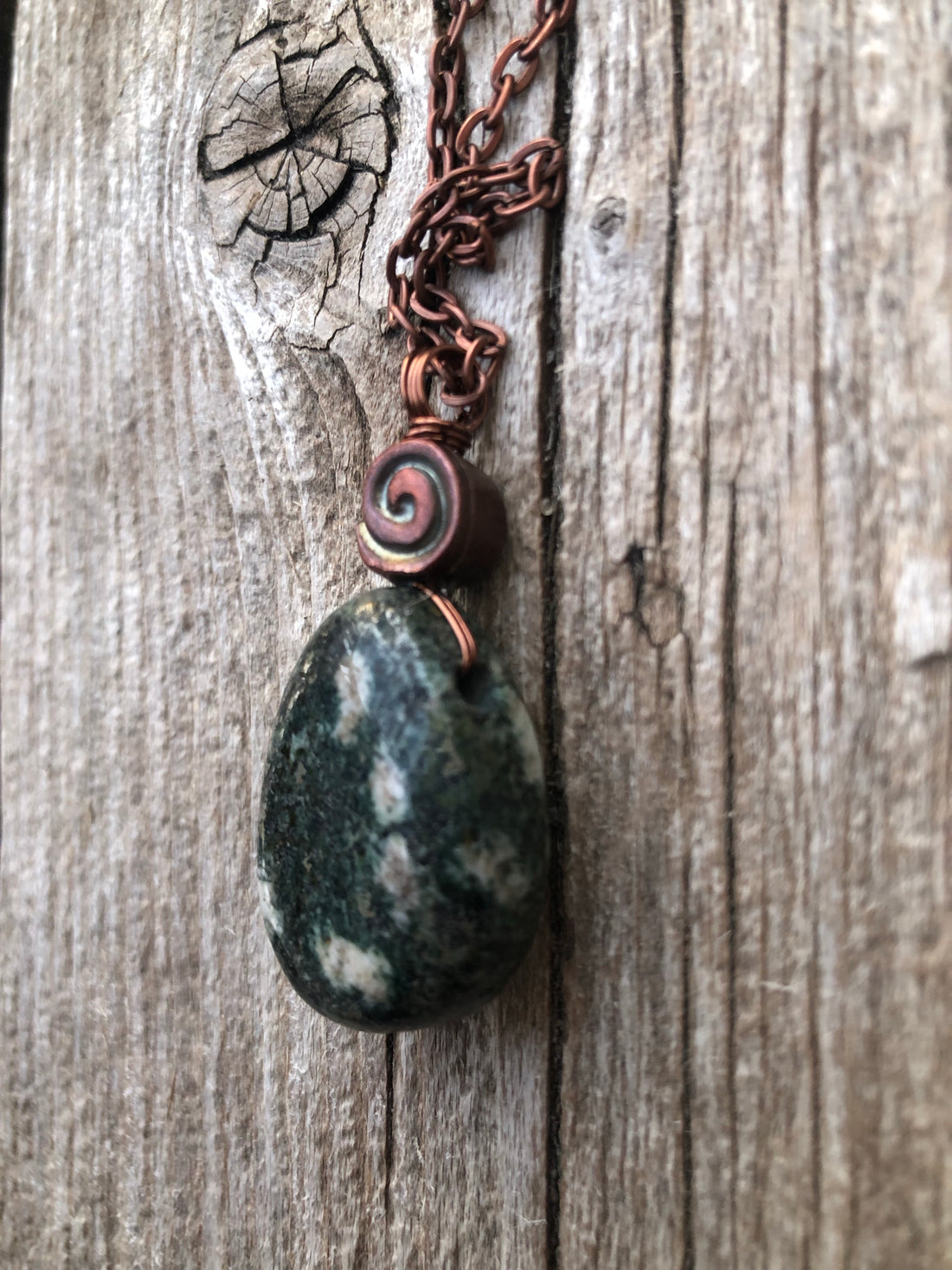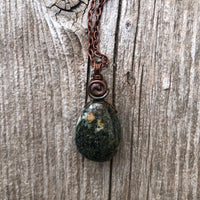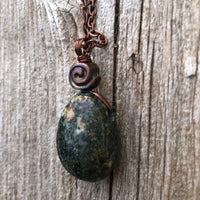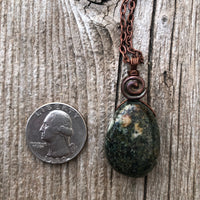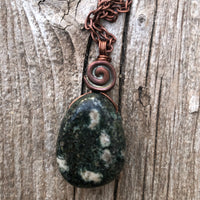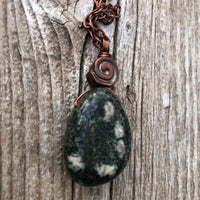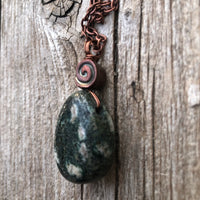 Preseli Bluestone Necklace for Protection & Psychic Growth
Preseli Bluestone is tied to Mother Earth. It's thought to anchor to earth which may allow heightened focus, feelings of stability and courage. This magical stone was used in the construction of Stonehenge.Preseli is the stone used on the inner ring of Stonehenge. To give an idea of the importance of Preseli to the constructors of Stonehenge, it is almost 200 miles between where Preseli is sourced and Stonehenge. There are some who believe this stone was used because of its healing properties. This stone is believed to assist in past life regression and may help develop psychic and spiritual gifts. It is believed to synchronize the mind, body and heart. It is thought to help the wearer see the true self and may increase self-confidence. Preseli connects to the throat chakra. It is believed to be able to help release useless baggage, improve communication and bring clarity to chaos. 
Comes with gift box, description cards and the 18 inch copper coated necklace.
I want you to have the best experience possible. I provide description cards that are based on folklore and not a guarantee of outcome. Stones are not meant to replace medical treatment.  
Please seek medical advice from a professional should you need help.
My website is powered by Shopify. You can pay through my website with Shopify, Shop pay, Apple Pay or PayPal. No matter how you pay, your payment is processed by that vendor. Your payment is secure.