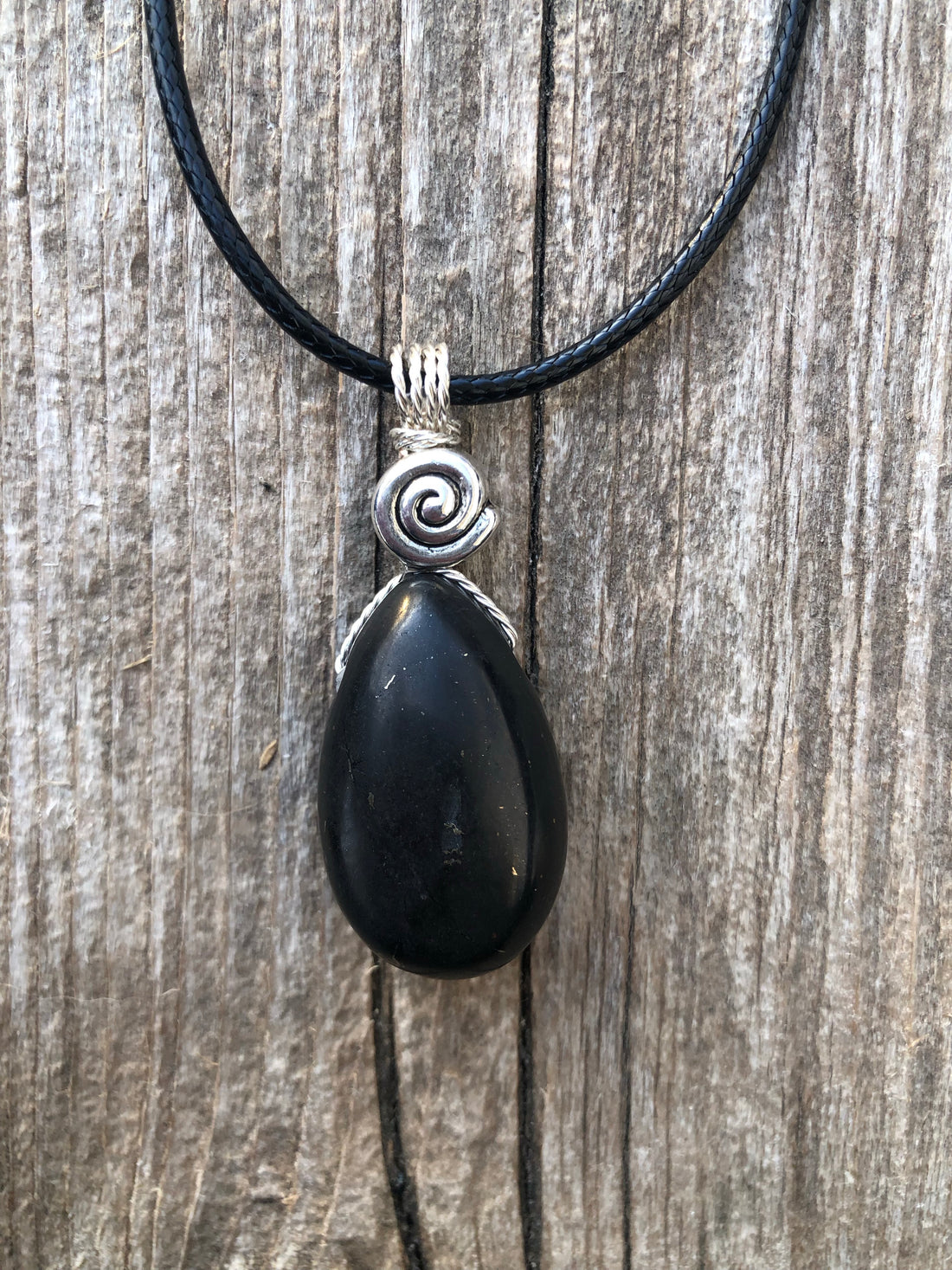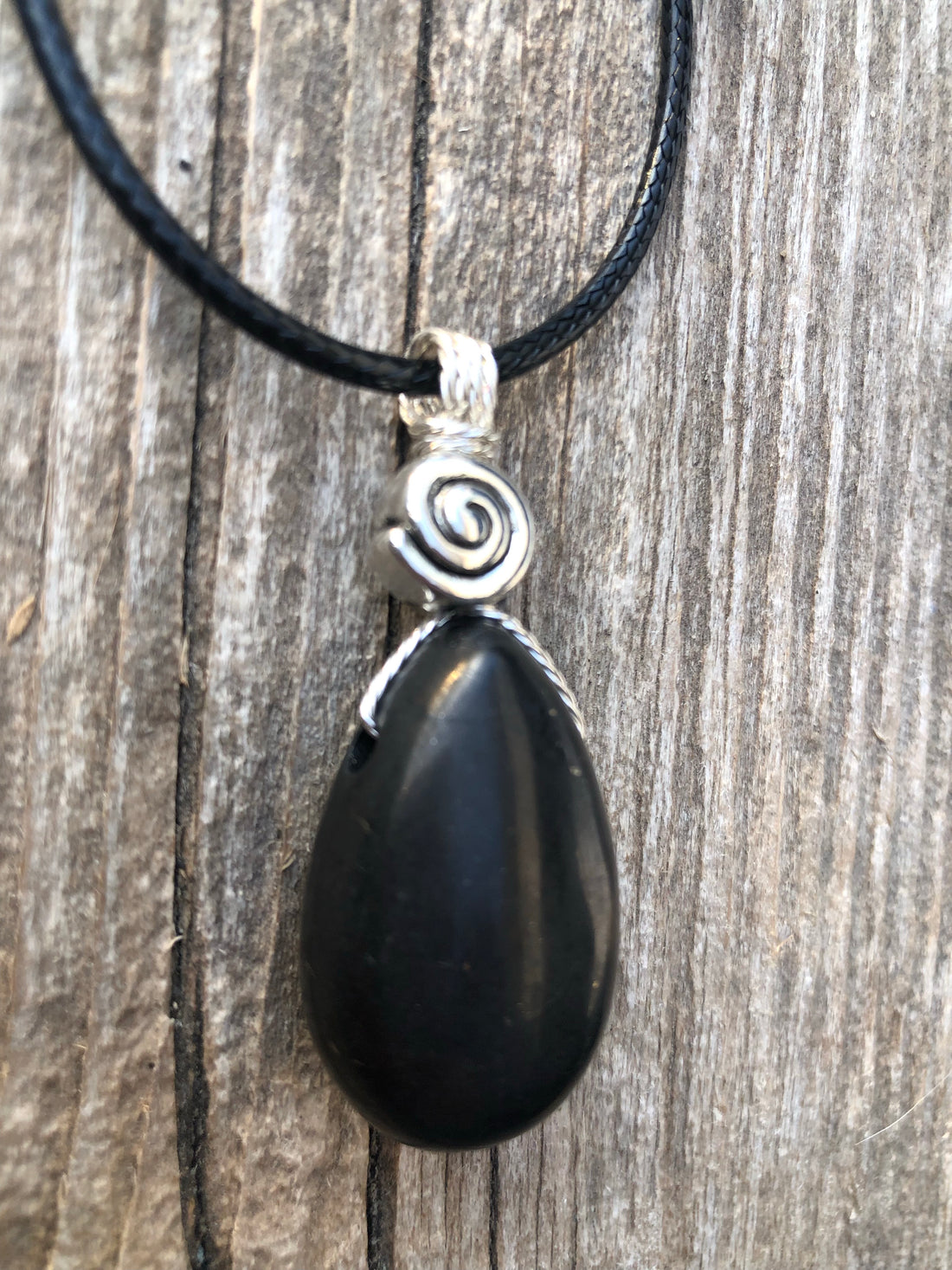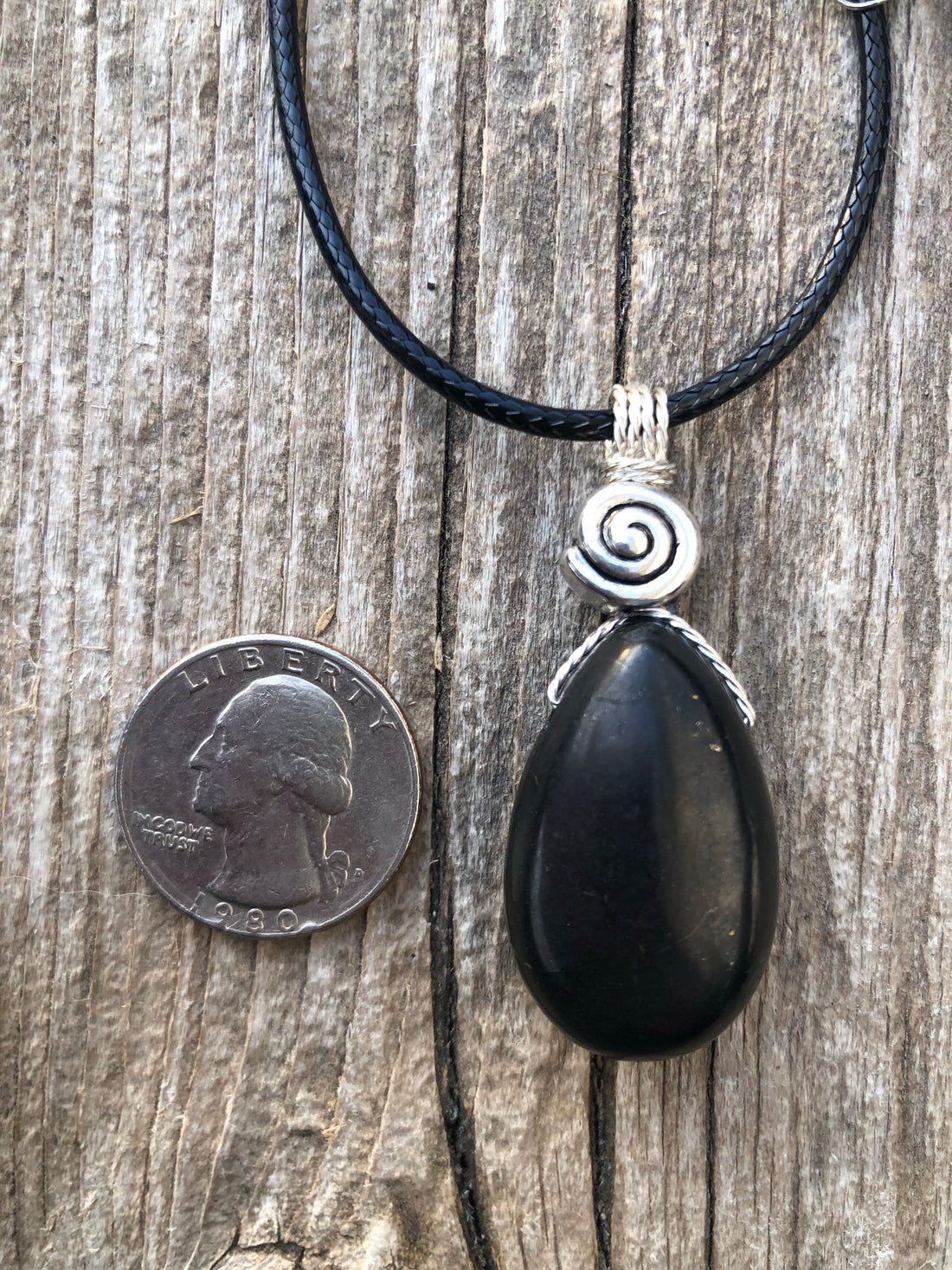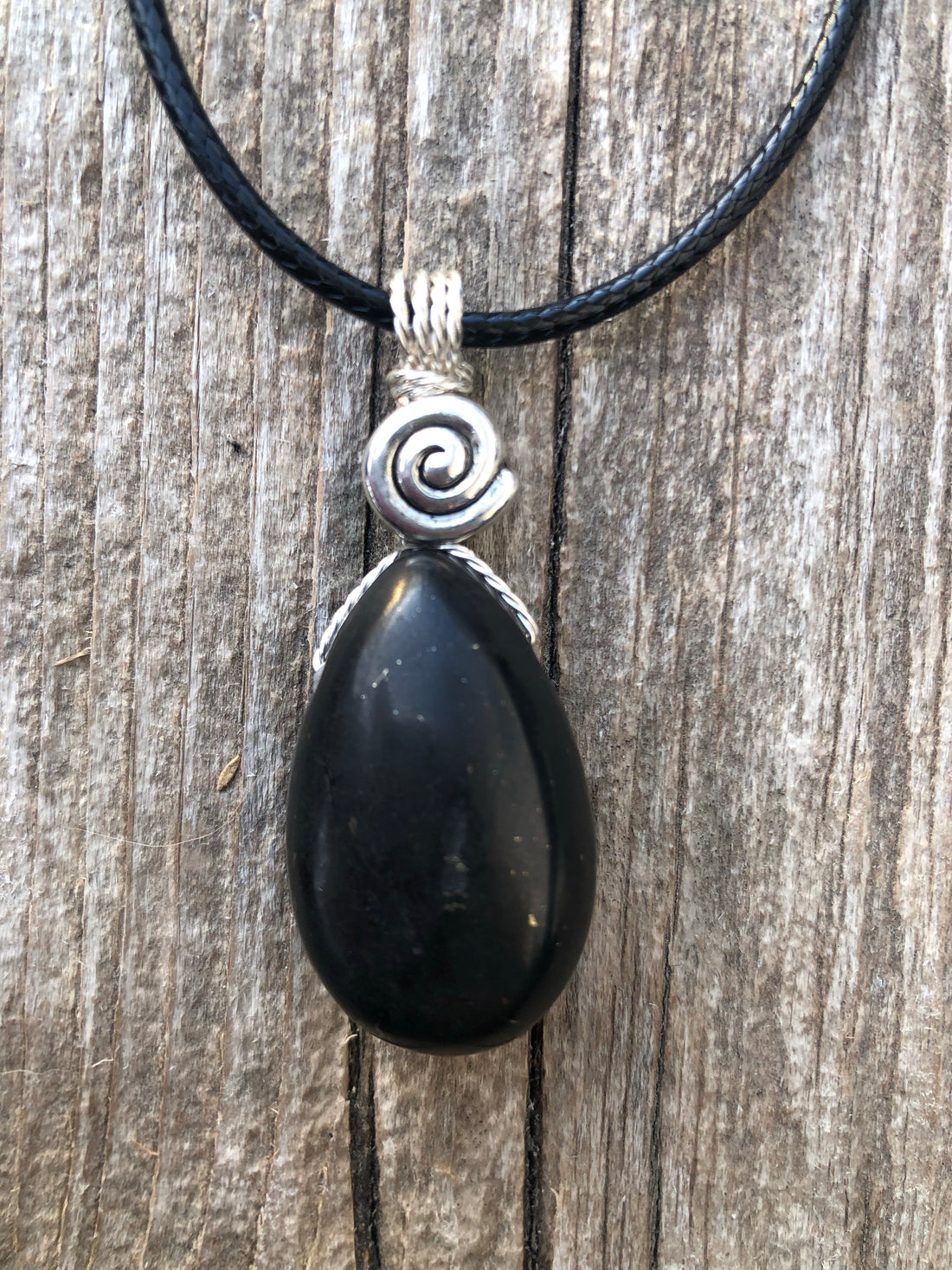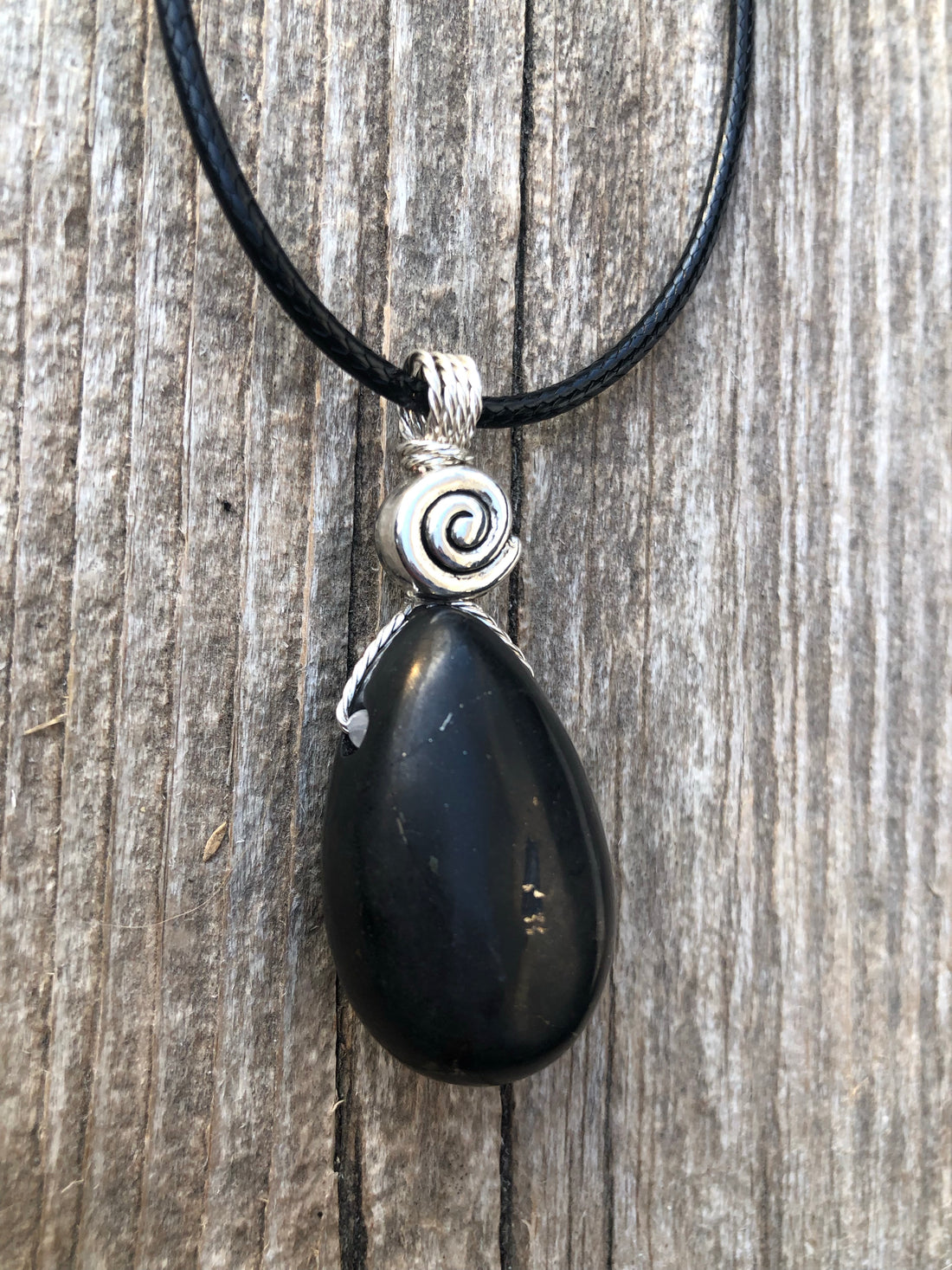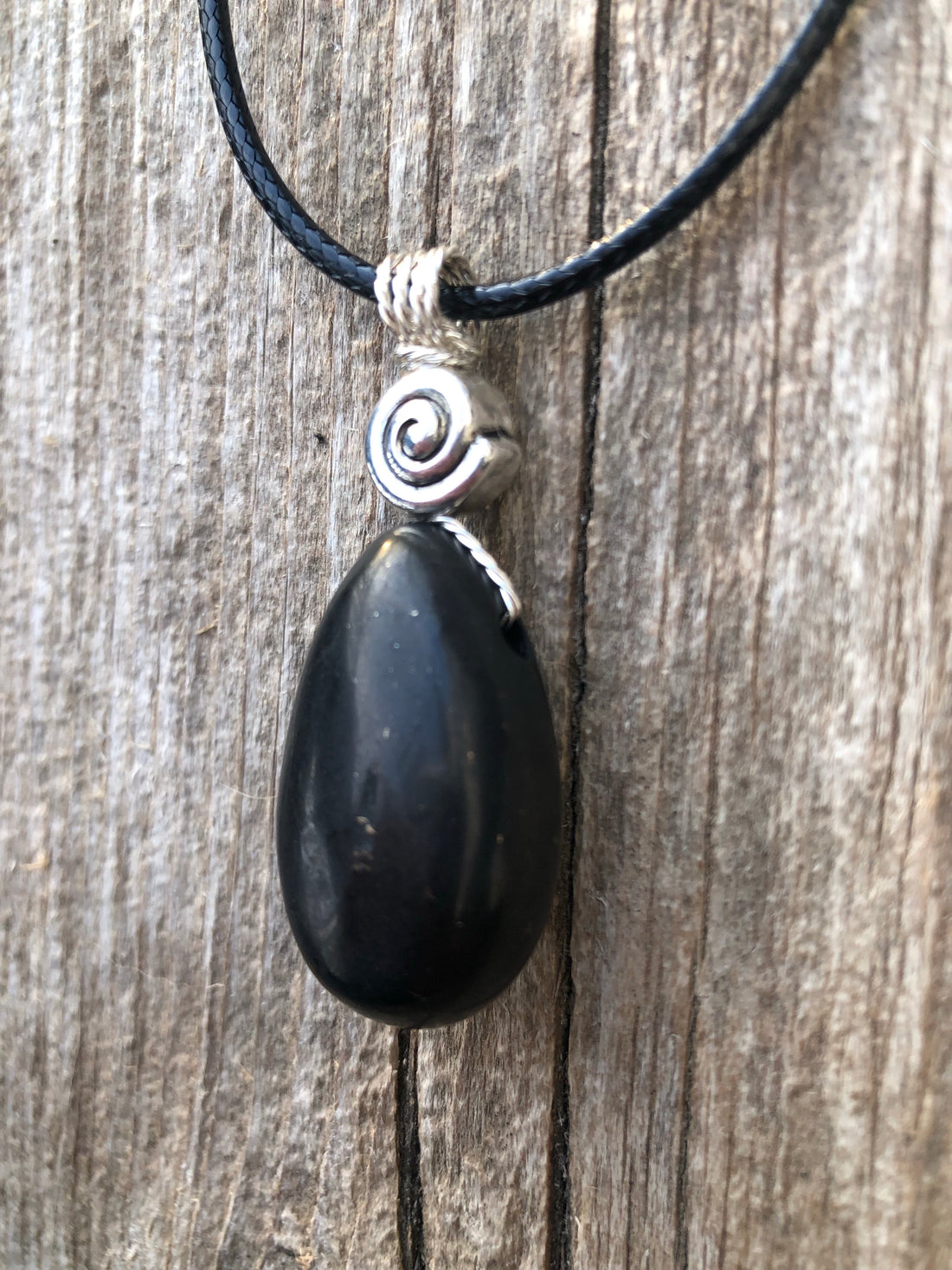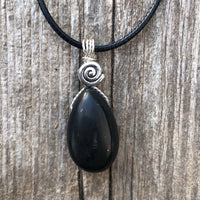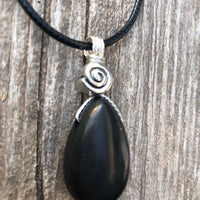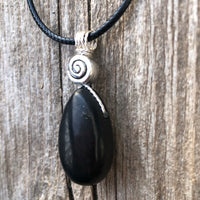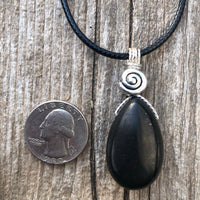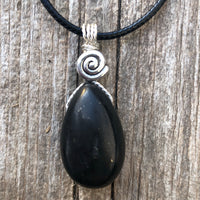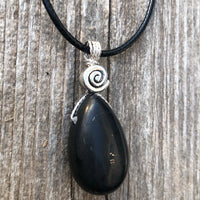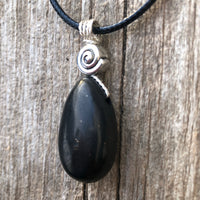 Shungite Necklace for Protection. Swirl Signifies Consciousness
Shungite is a wonderful stone for connecting to the root chakra. By opening the root chakra, it is believed all other chakras are able to operate at their highest level. Shungite is a conductive stone so it's said to boost any intention you set. It's also said to hide the wearer from bad luck. It is believed to balance left and right, feminine and masculine, and yin and yang energies. It is believed to protect against electromagnetic frequencies. It can be used to remove negativity from your surroundings. 
18 inch black cable, description card included as well as gift box. Swirl is tarnish resistant alloy.
I want you to have the best experience possible. I provide description cards that are based on folklore and not a guarantee of outcome. Stones are not meant to replace medical treatment.  
Please seek medical advice from a professional should you need help.
My website is powered by Shopify. You can pay through my website with Shopify, Shop pay, Apple Pay or PayPal. No matter how you pay, your payment is processed by that vendor. Your payment is secure.