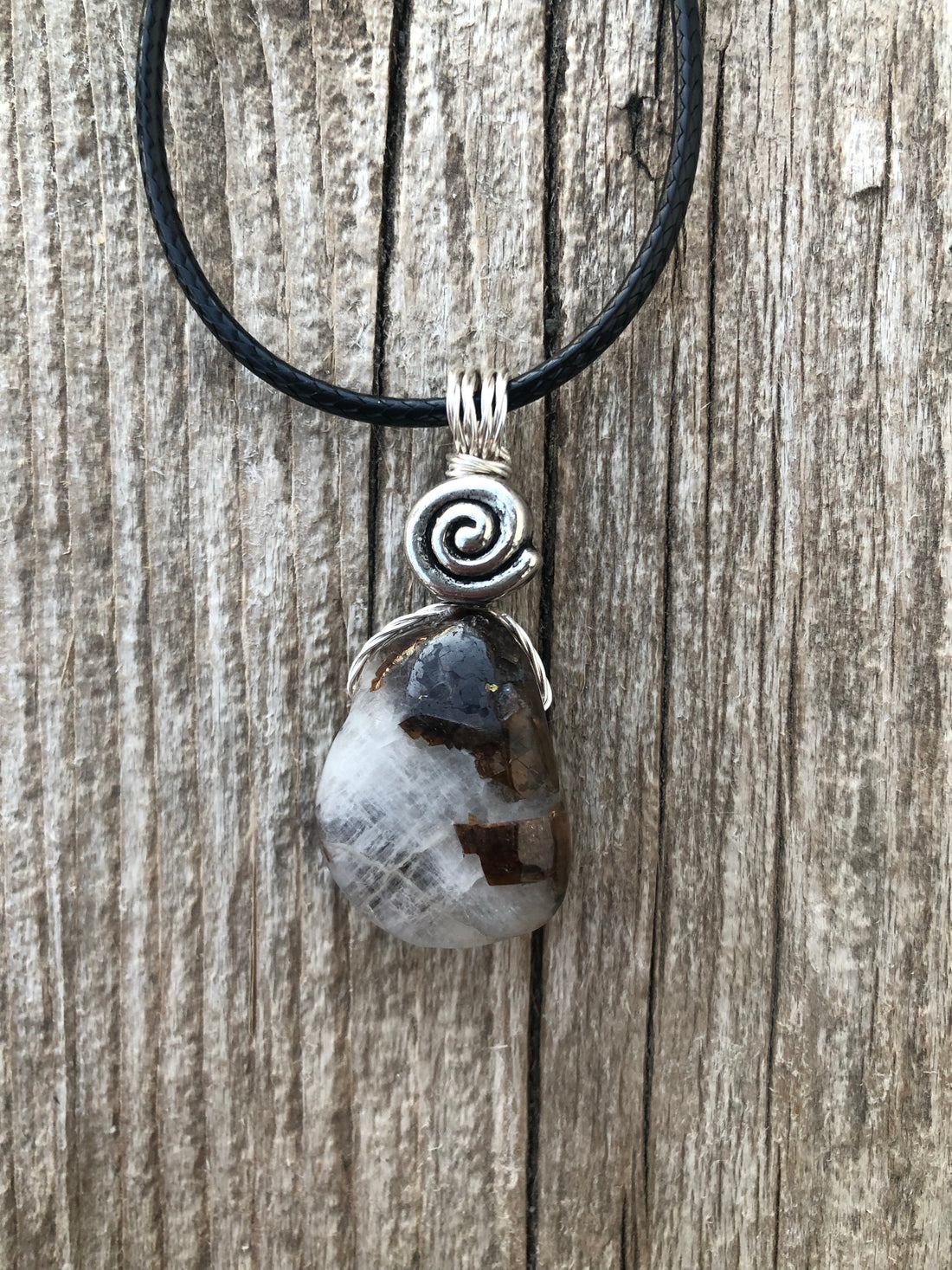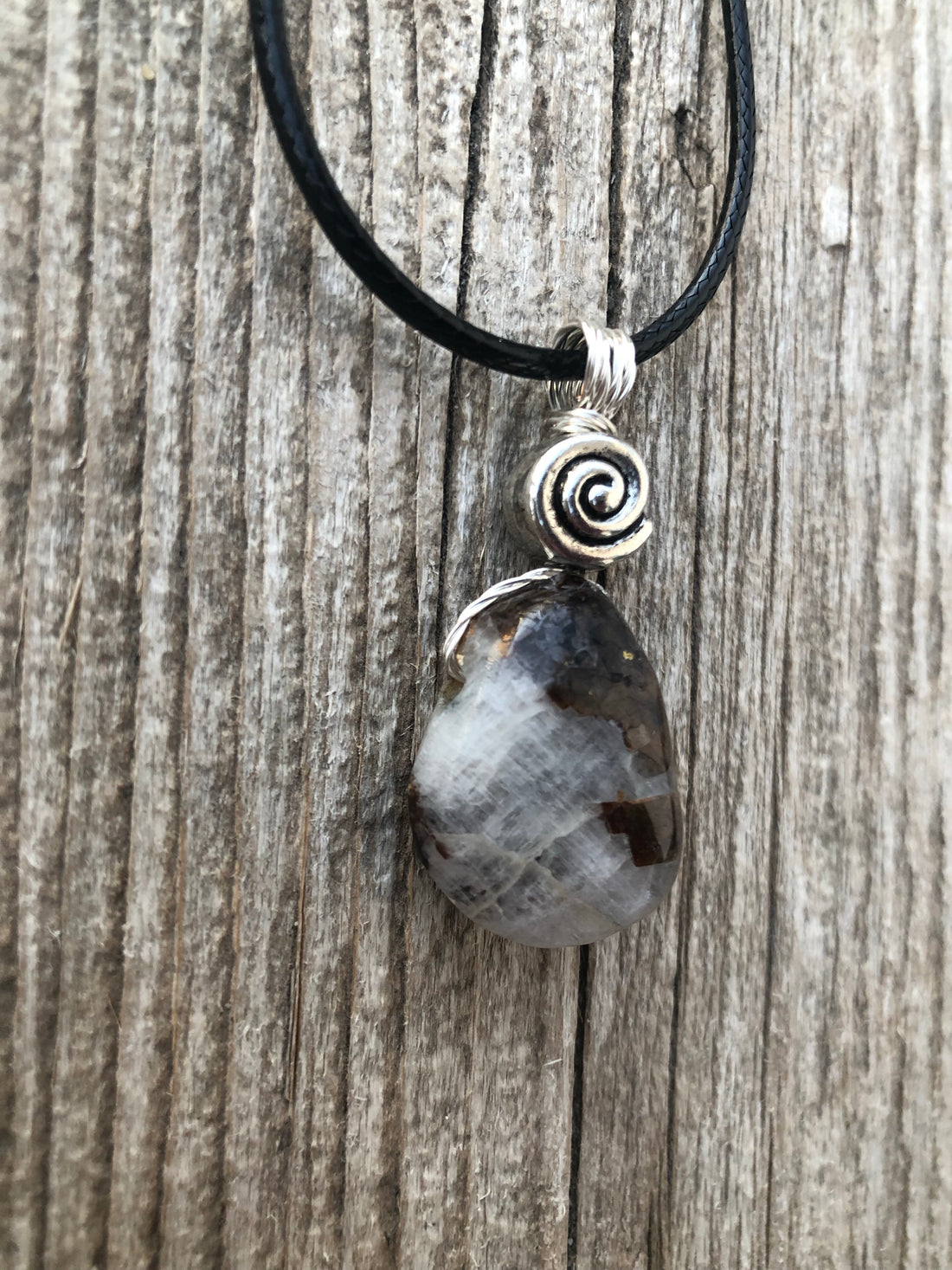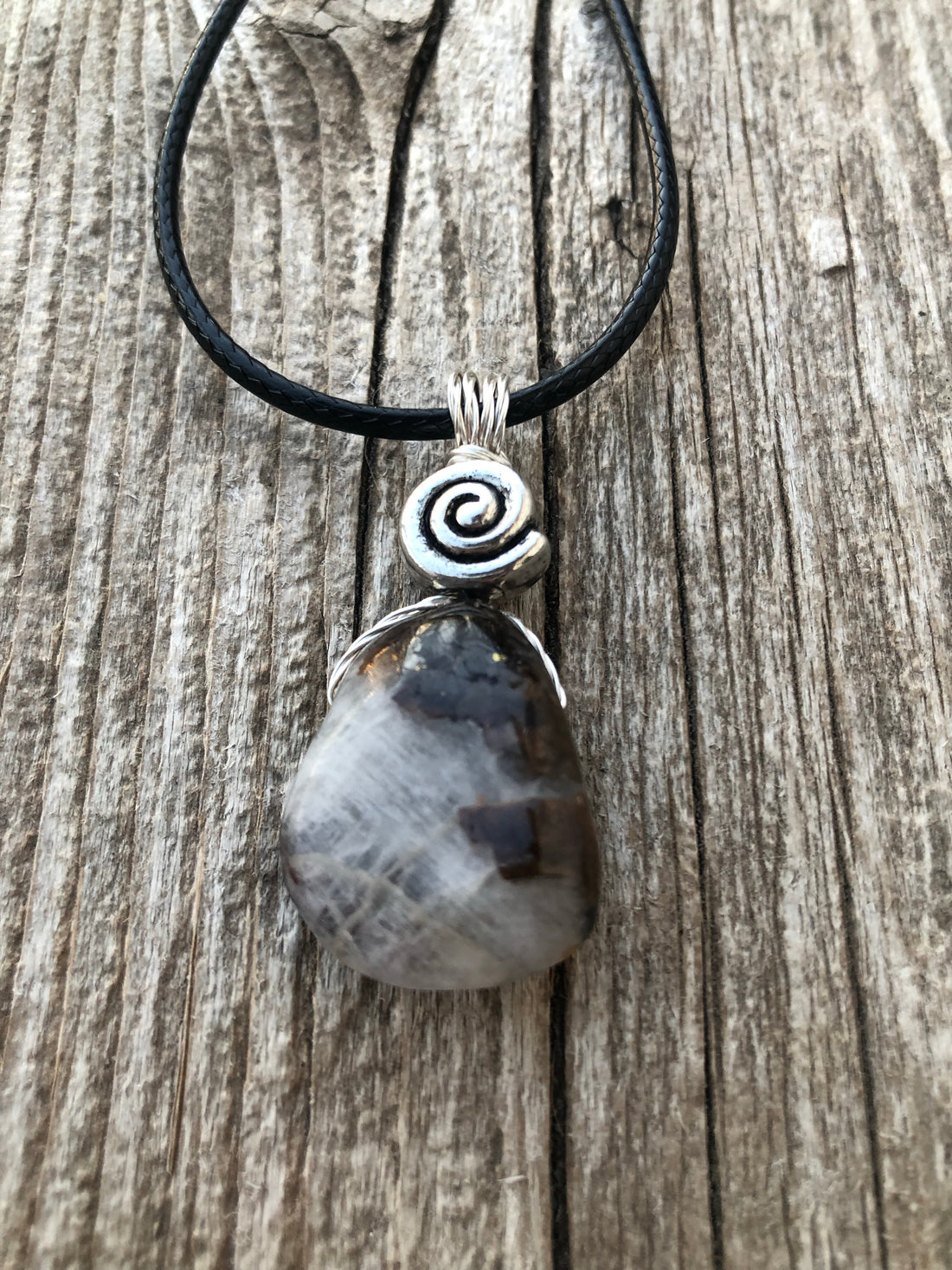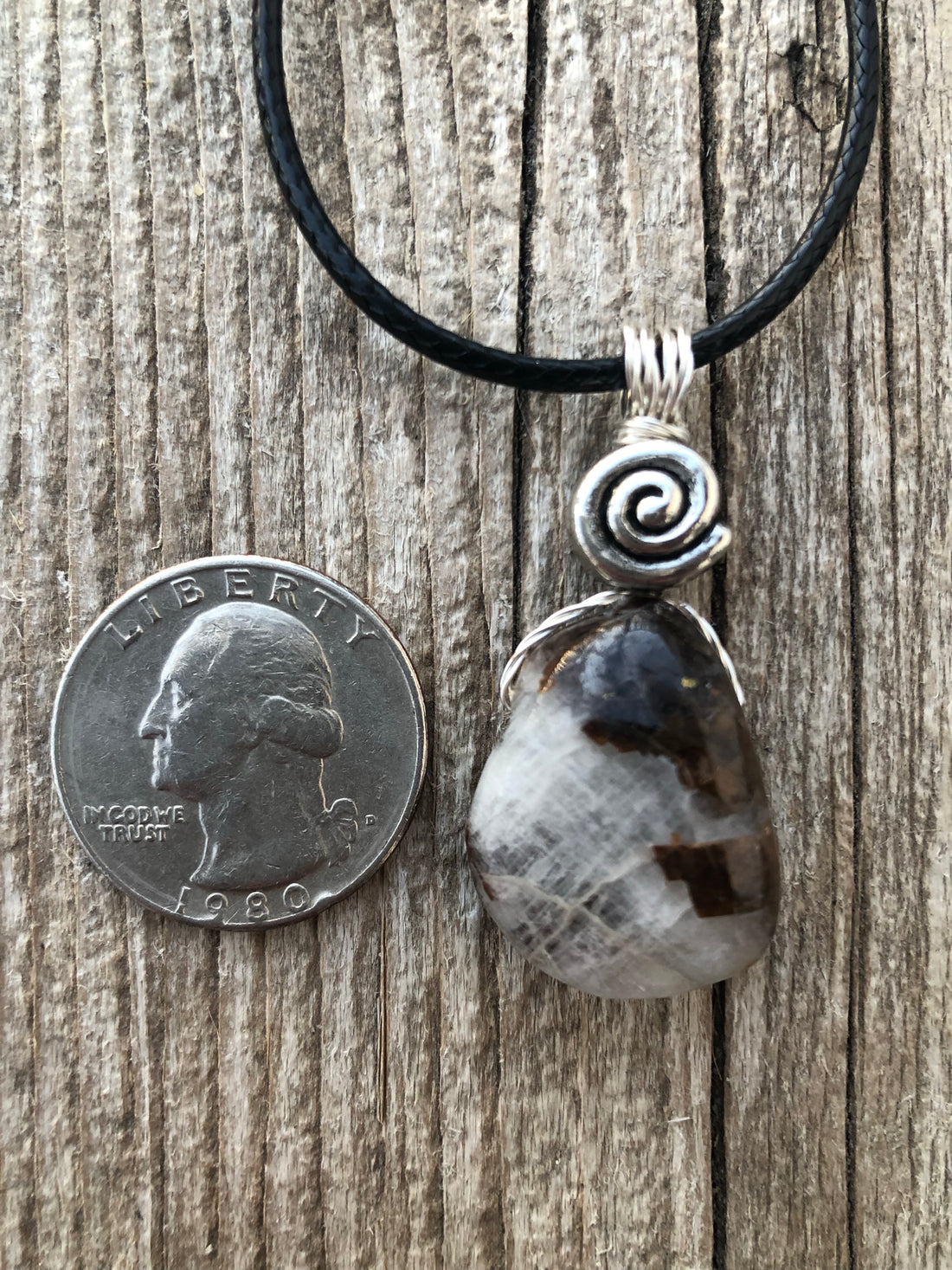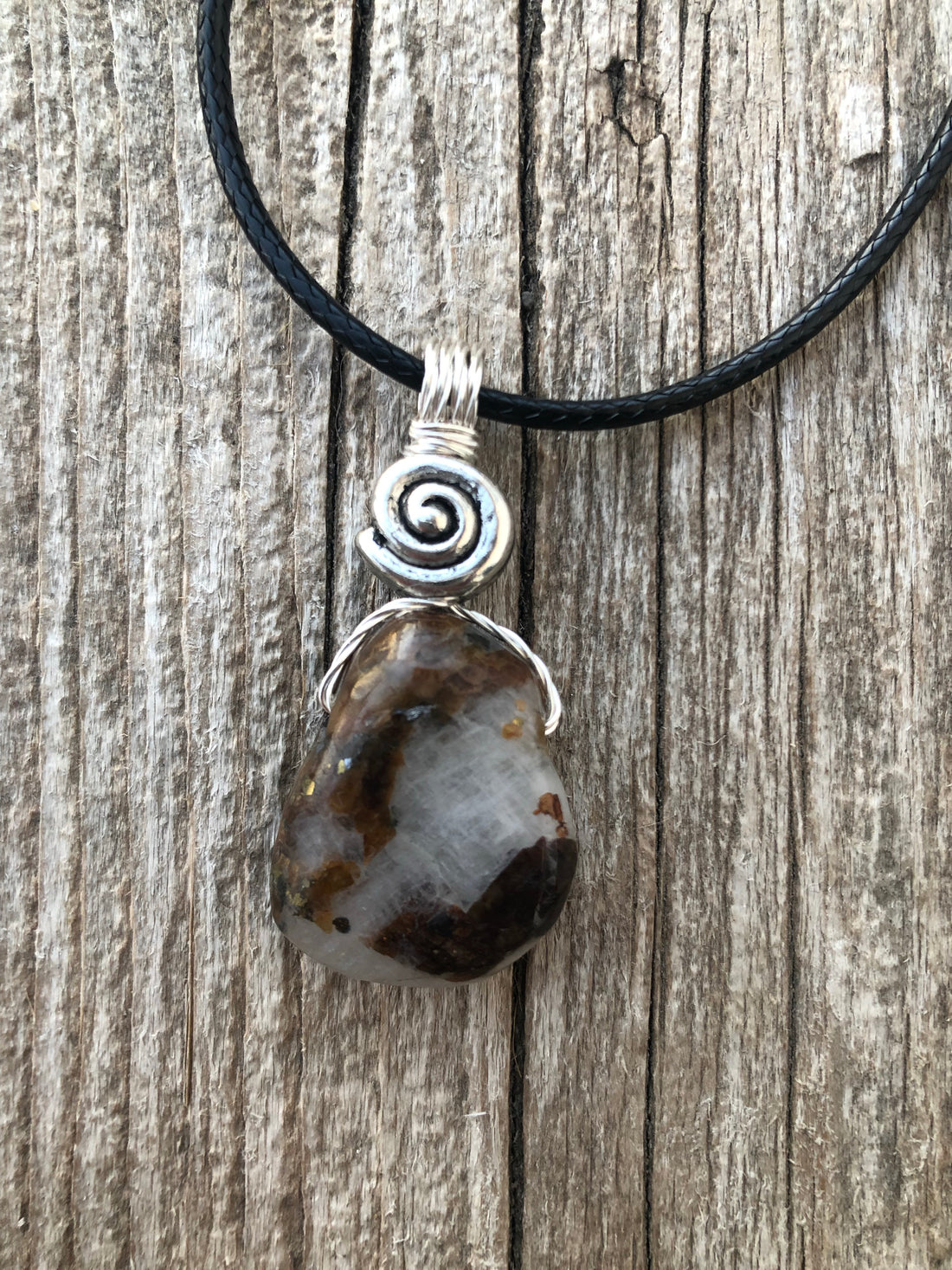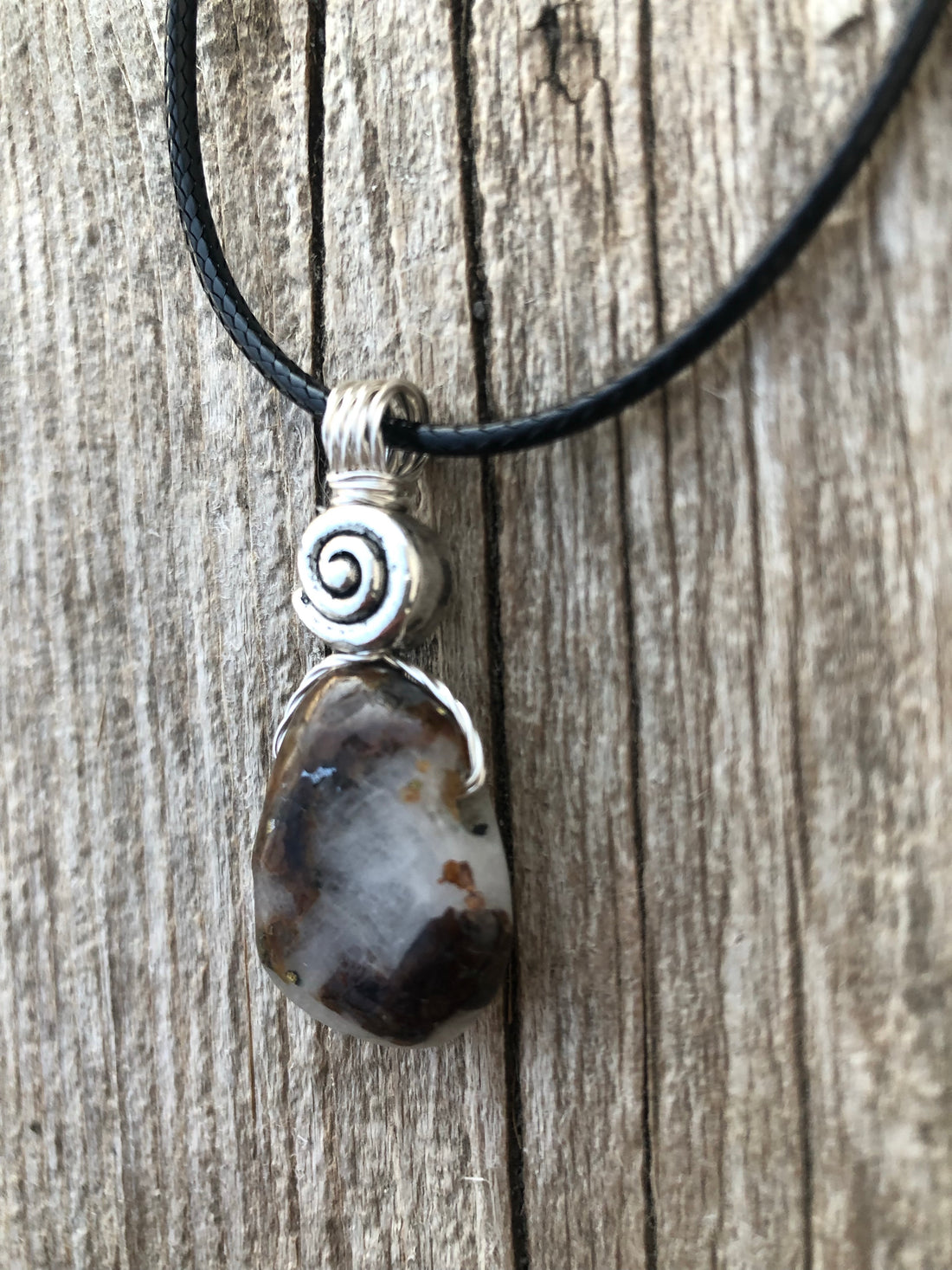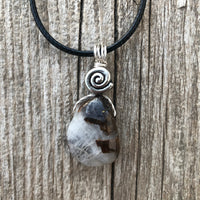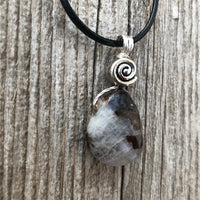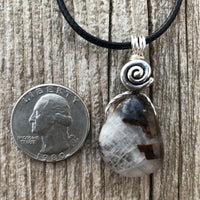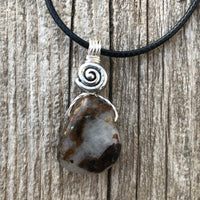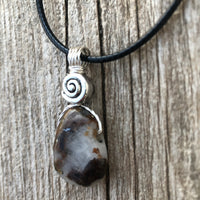 Siderite in Cryolite for Opening Chakras, Positivity, and Intuition. Swirl to Signify Consciousness. 18 inch Cable Included.
Siderite in Cryolite
Siderite is believed to open all chakras and may align and balance the body. It is thought to provide stability and may bring positivity to both thoughts and being. Cryolite is a stone of intuition. Like siderite, it is thought to open all chakras. This stone also is tied to the third eye. First, wear this stone, get to know each other. Once you feel ready, try using this stone during meditation.  Placing the stone on your third eye during meditation, may help to awaken 6th senses. Through this process, it may help to activate the pineal gland. It may help to align with your true self and may help with communication with higher realms. This stone may raise your vibration. 
Mined in Greenland
18 inch black braided cable, gift box and description card included. Swirl is tarnish resistant alloy.
I want you to have the best experience possible. I provide description cards that are based on folklore and not a guarantee of outcome. Stones are not meant to replace medical treatment.  
Please seek medical advice from a professional should you need help.
My website is powered by Shopify. You can pay through my website with Shopify, Shop pay, Apple Pay or PayPal. No matter how you pay, your payment is processed by that vendor. Your payment is secure.