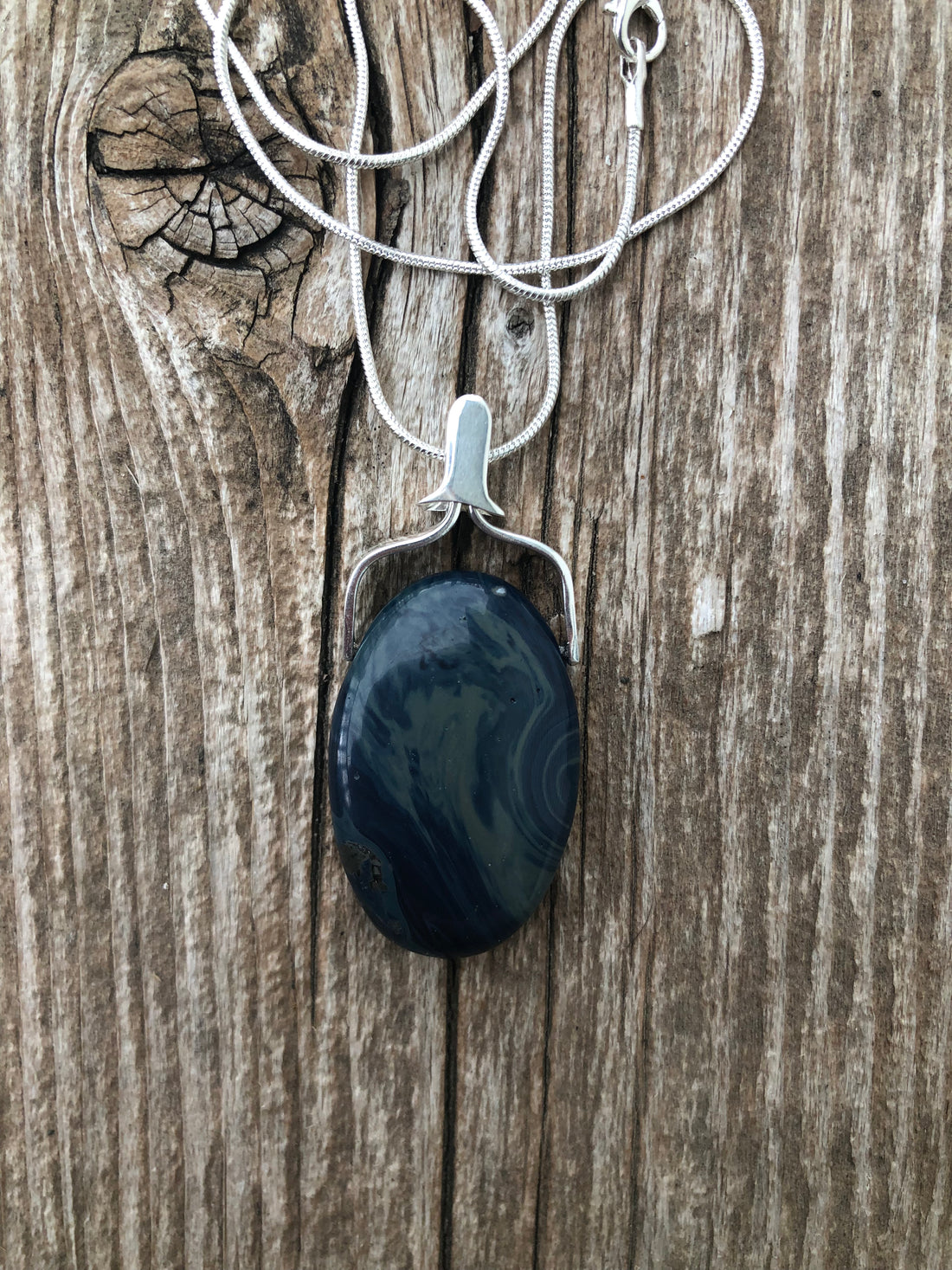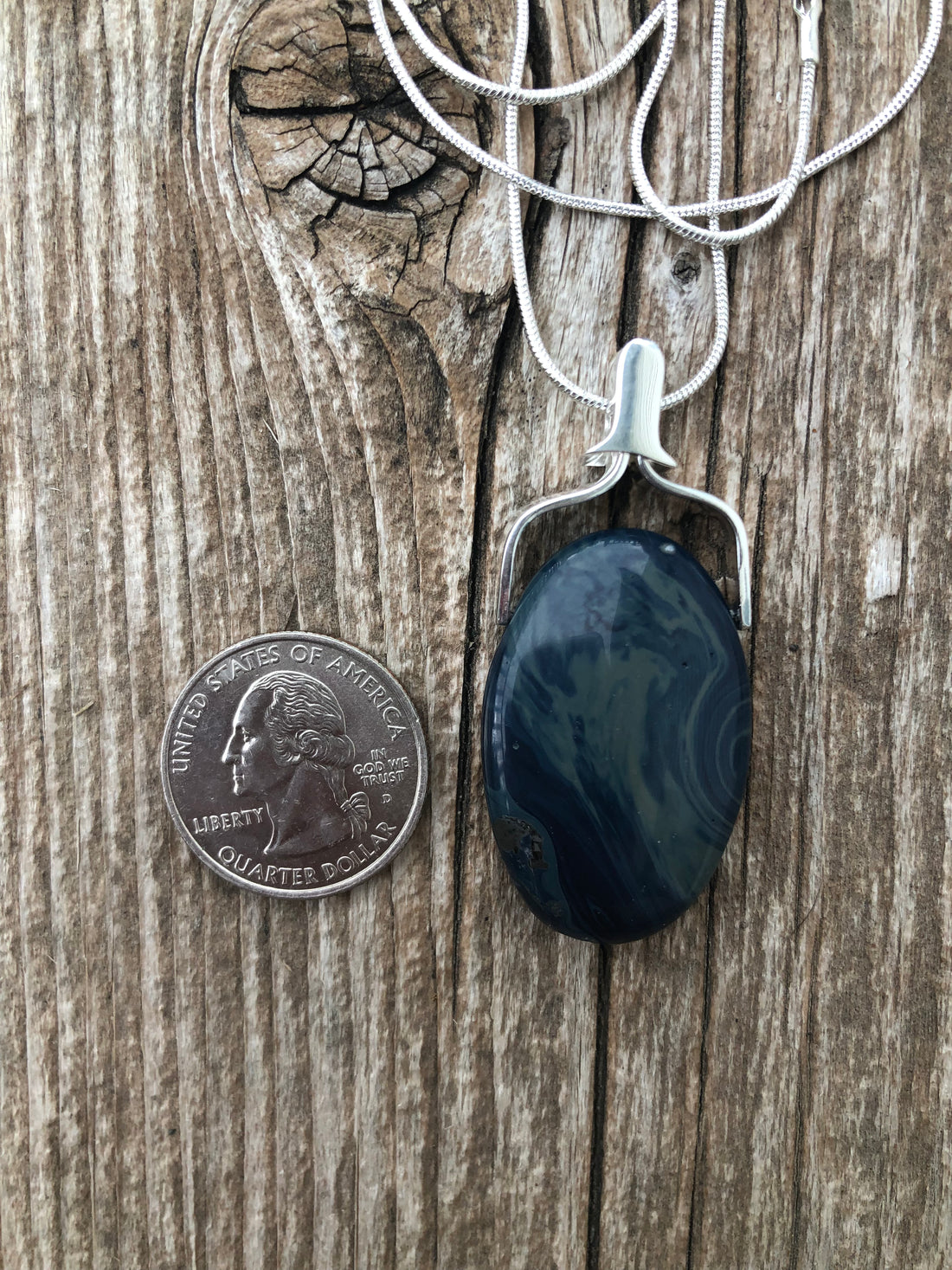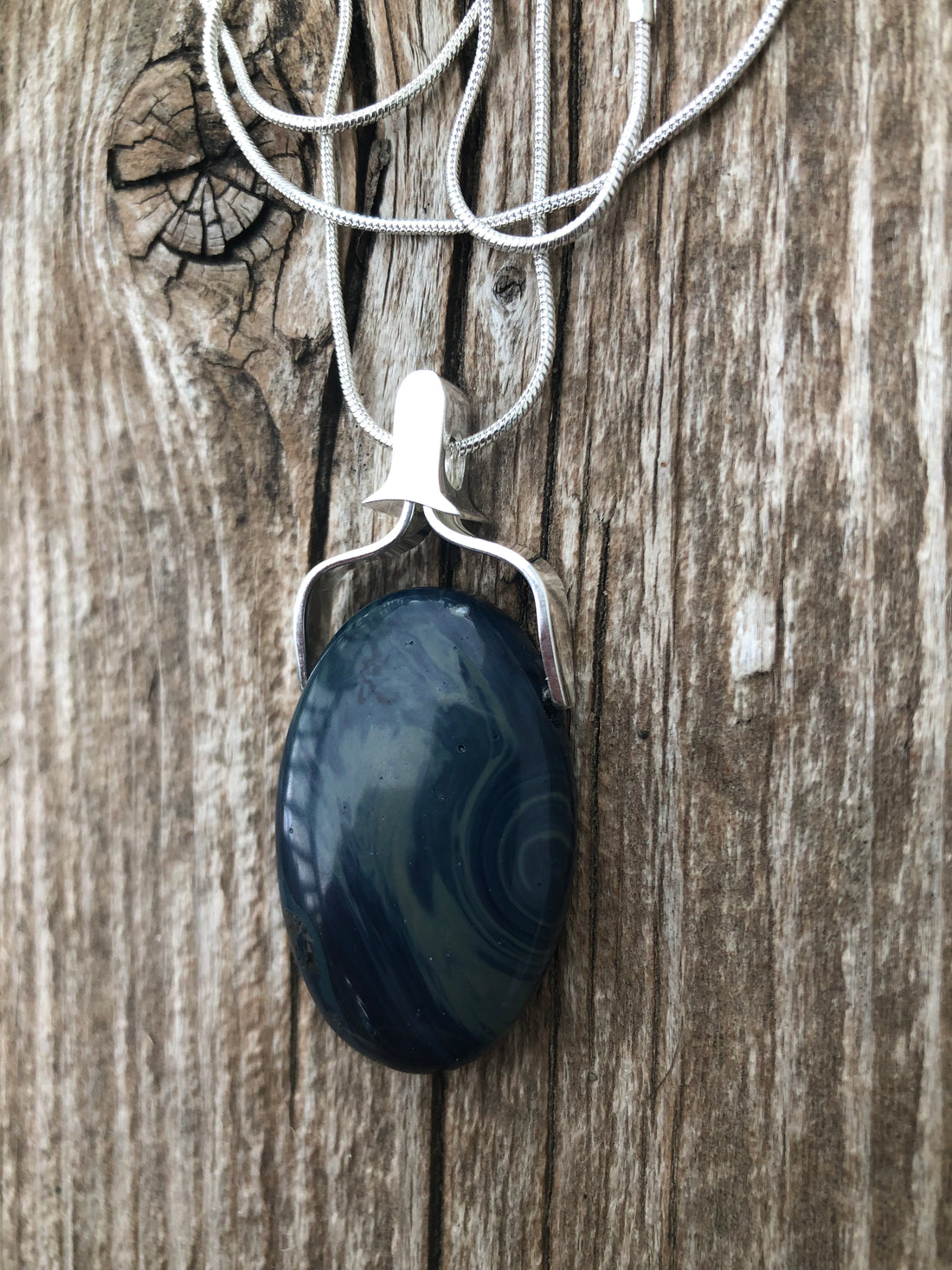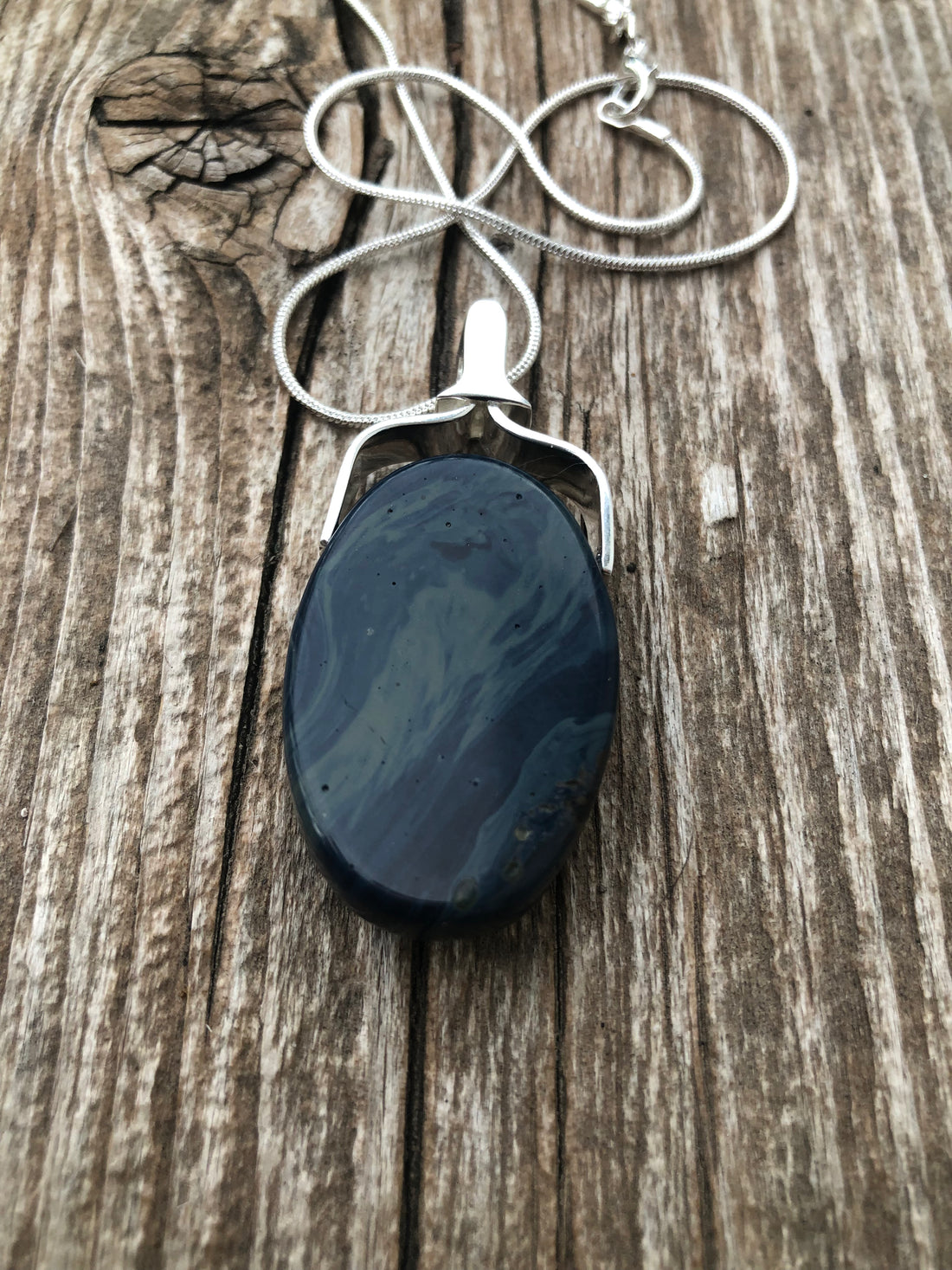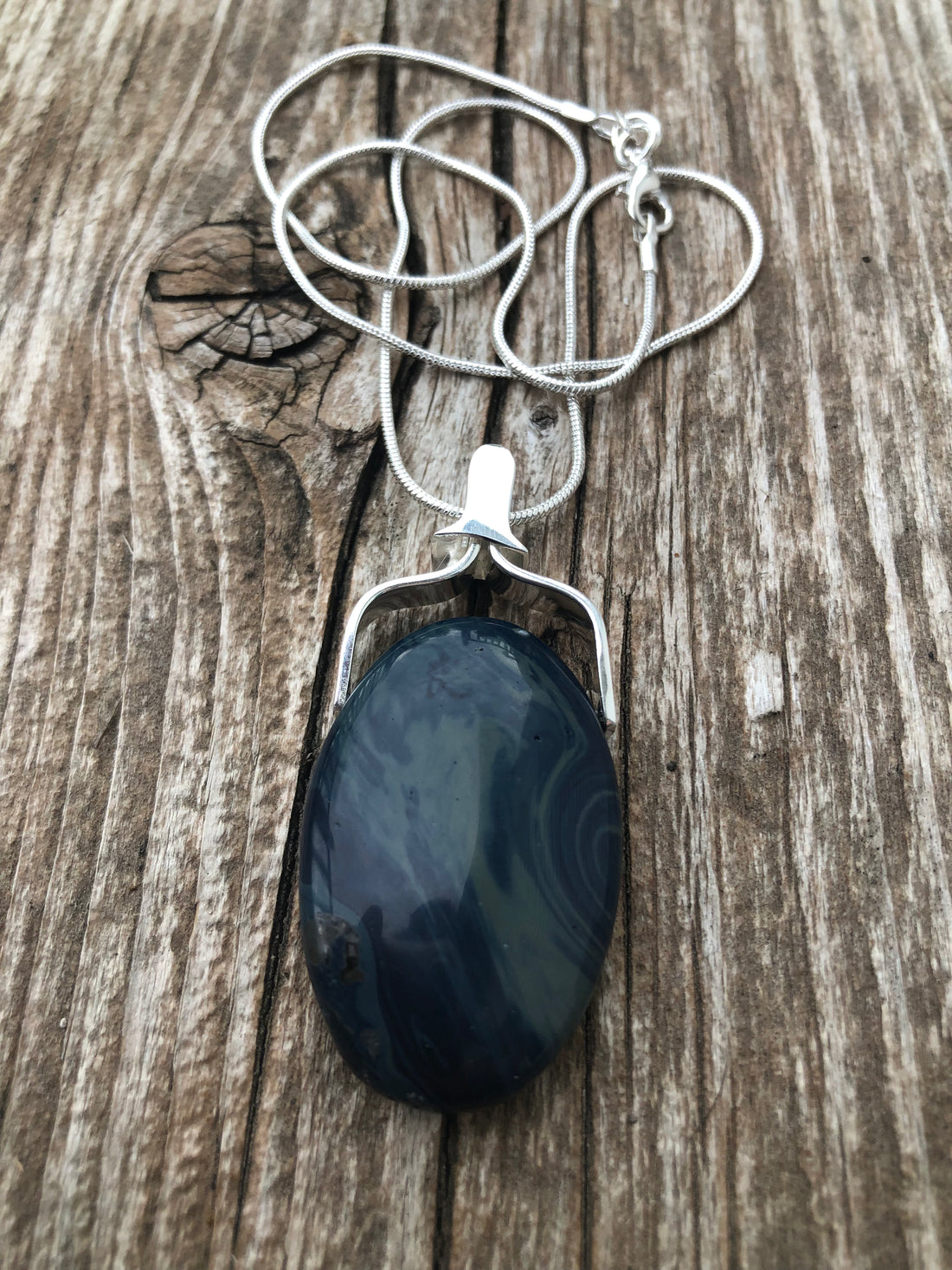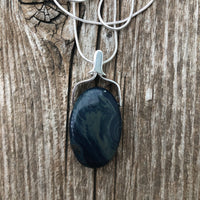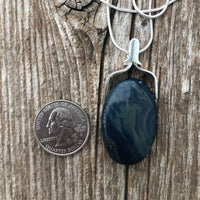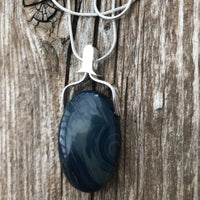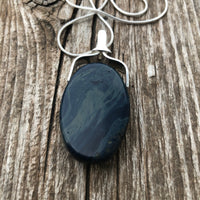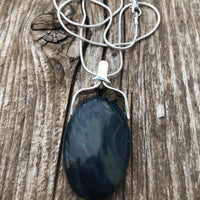 Sieber Agate for Strength, Confidence and Protection. Silver Plated Stone Holder.
Sieber Agate (blue slag) is not an agate at all. Sieber agate is from iron smelting sites at the Steinrenner Hutte smelting site in Germany that dates back some 400 years. Even though this is created from a human process, it still originated from the earth. It is believed to bring strength. It may also increase confidence and may help cleanse the aura. It is thought to be protective against psychic attacks. It connects to the third eye and is thought to protect it. 
17 inch sterling silver coated snake chain, gift box and description card included. 


Stone holder is silver plated brass. 
I want you to have the best experience possible. I provide description cards that are based on folklore and not a guarantee of outcome. Stones are not meant to replace medical treatment.  
Please seek medical advice from a professional should you need help.
My website is powered by Shopify. You can pay through my website with Shopify, Shop pay, Apple Pay or PayPal. No matter how you pay, your payment is processed by that vendor. Your payment is secure.