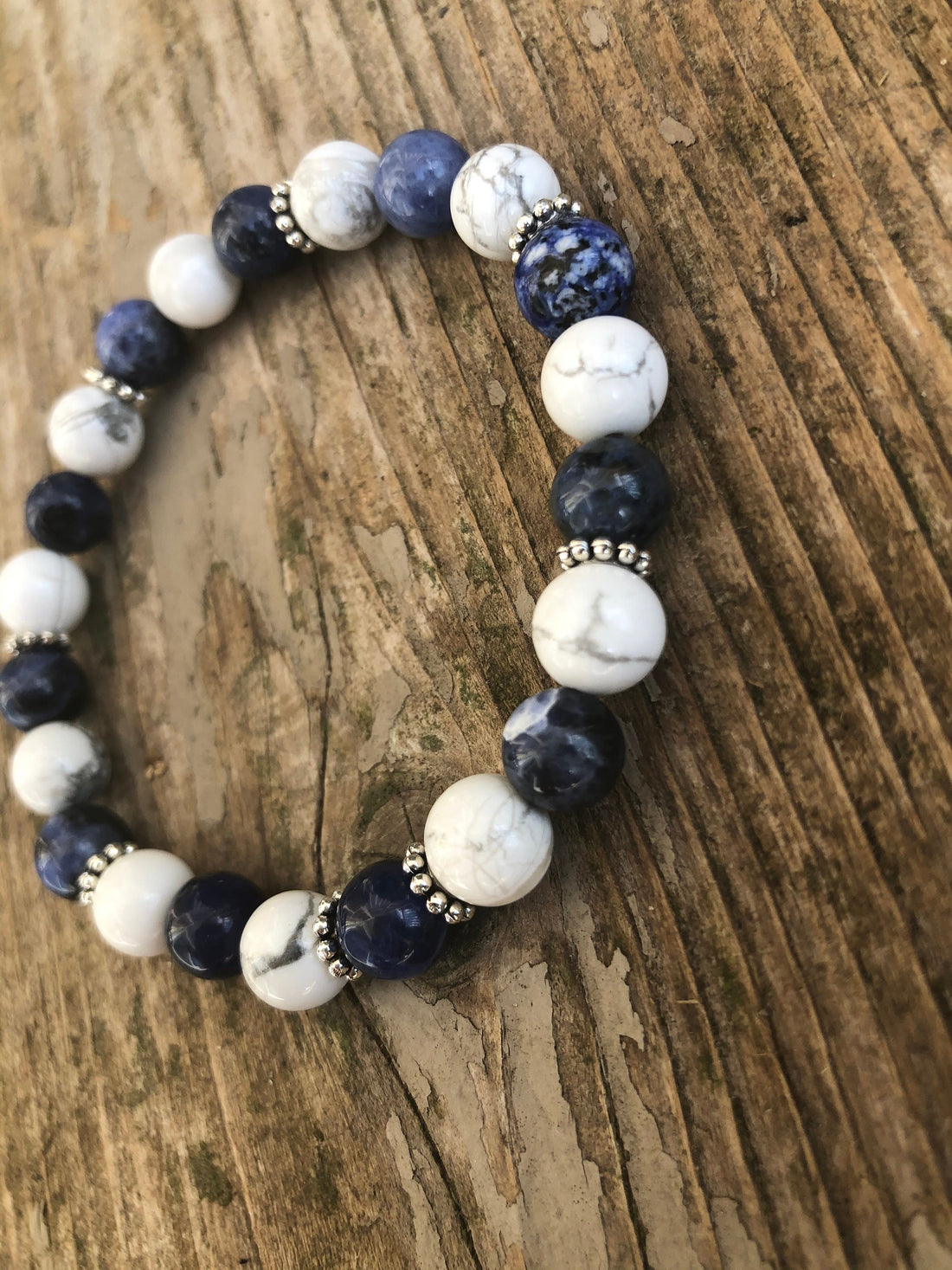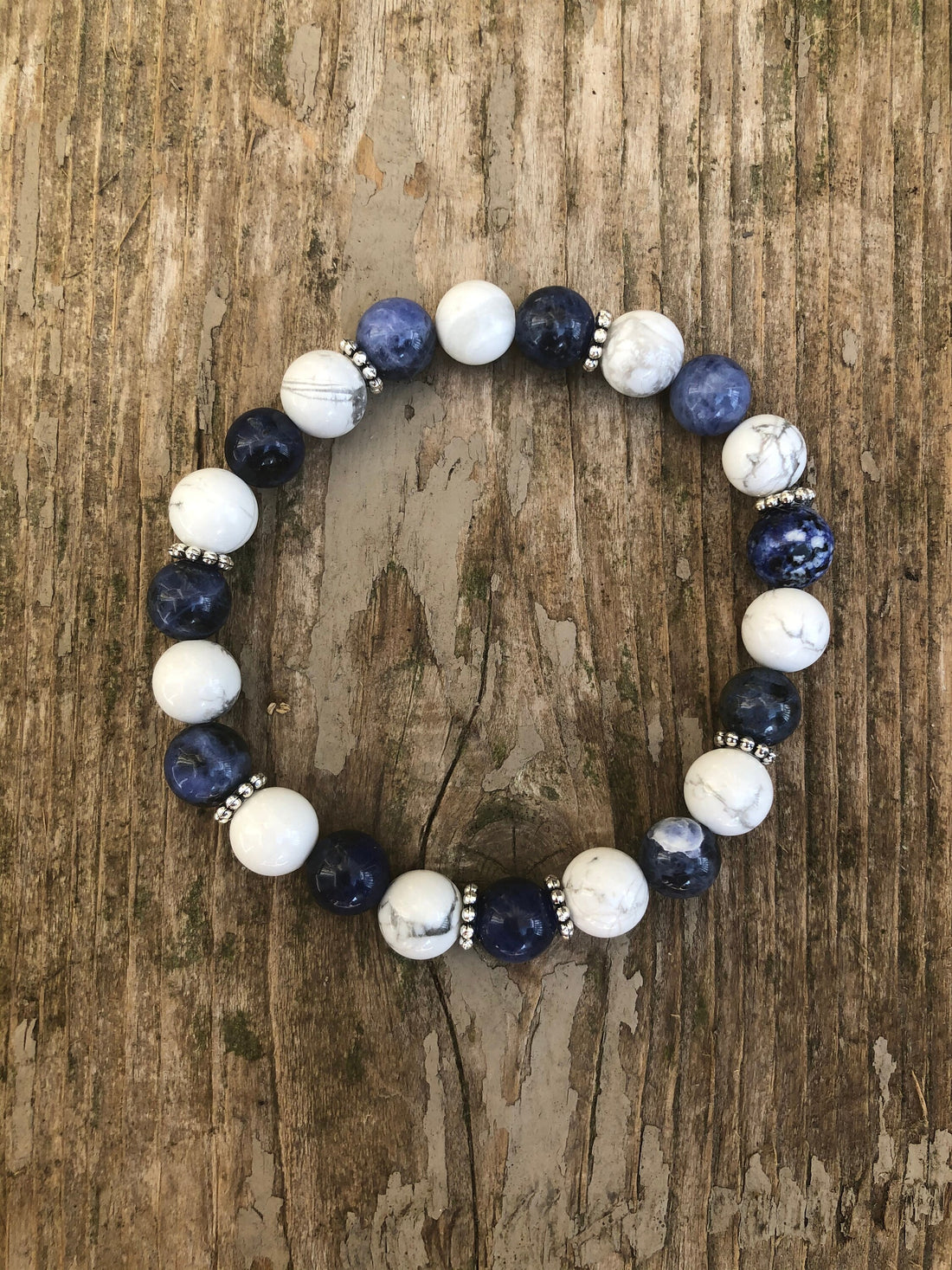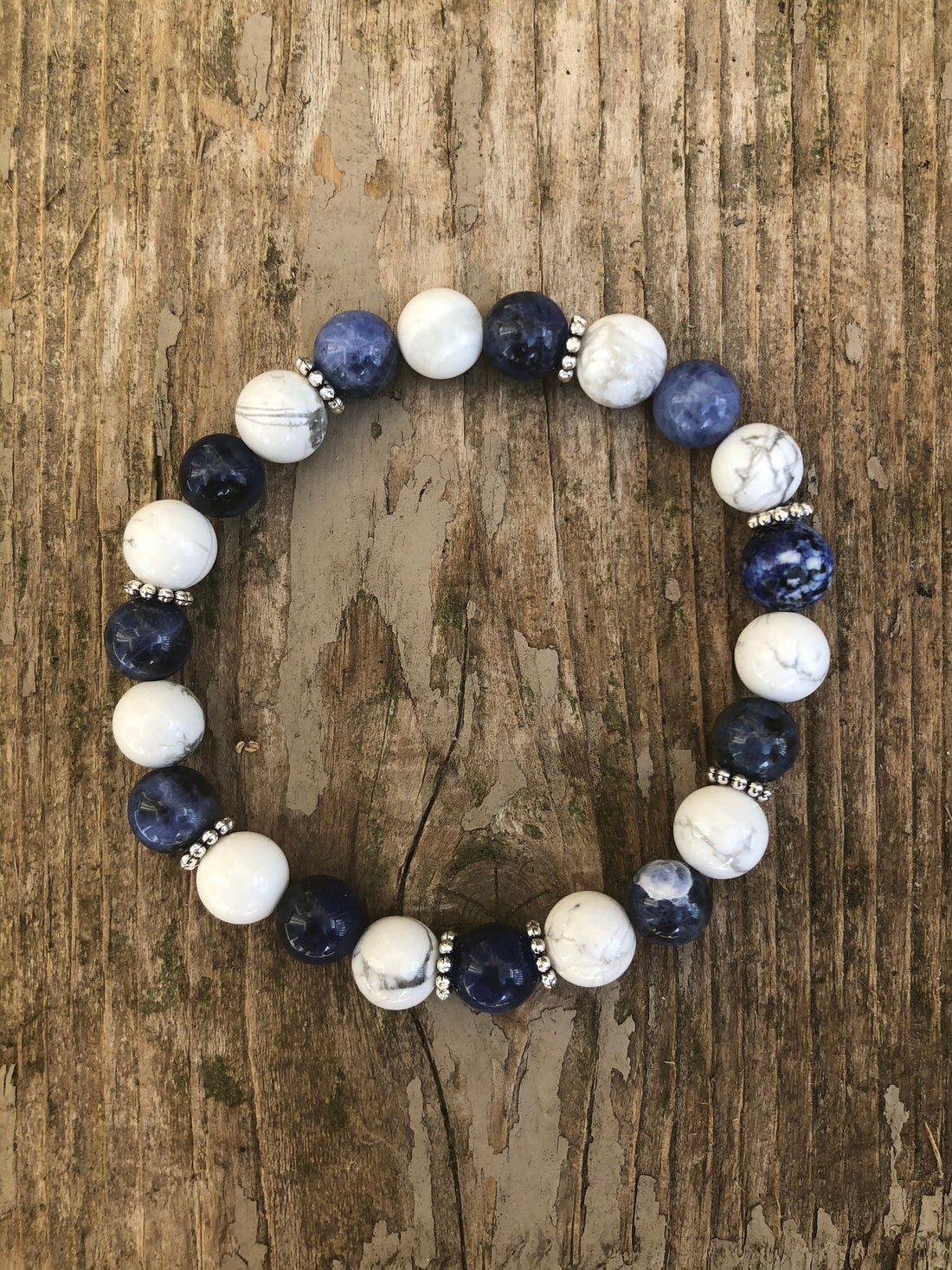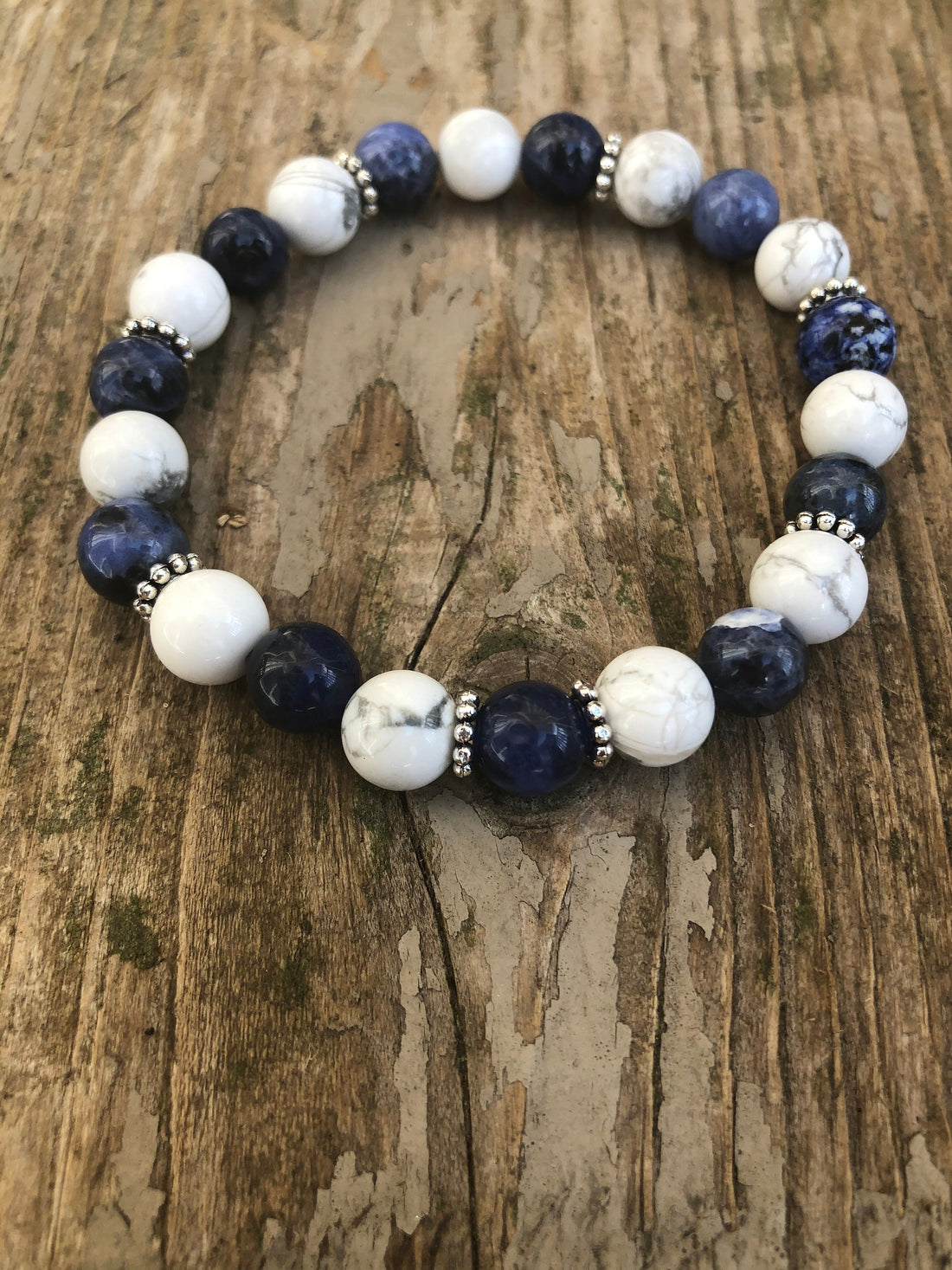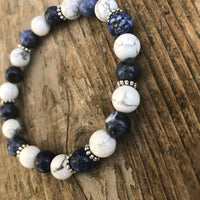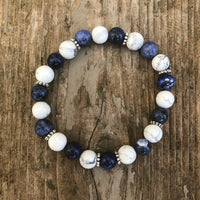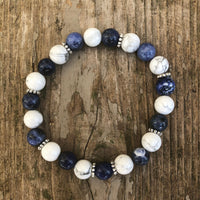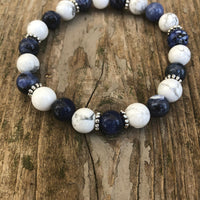 Sodalite with Howlite for Inspiration and Creativity
Sodalite is often called the writer's stone or poet's stone because it is thought to enhance creativity and inspiration. It is thought to unite logic with intuition. This is believed to assist the spiritual mind communicate with the physical self. It may help to verbalize feelings, enhance self-esteem, and may bring an emotional and spiritual centering. Howlite is thought to be a calming stone for those with an overactive mind! It may provide a link to the spiritual world and may even open the mind to help it receive knowledge. It is said if you meditate with this stone on your third eye it will help to open memories both from past lives and the times between lives. This stone may absorb your anger and anger directed at you. It may help you overcome self criticalness, selfishness. Some believe this stone helps drive desire to seek out knowledge and strengthen positive characteristics. It can also help release past life triggers we do not realize we hold. 
I want you to have the best experience possible. I provide description cards that are based on folklore and not a guarantee of outcome. Stones are not meant to replace medical treatment.  
Please seek medical advice from a professional should you need help.
My website is powered by Shopify. You can pay through my website with Shopify, Shop pay, Apple Pay or PayPal. No matter how you pay, your payment is processed by that vendor. Your payment is secure.