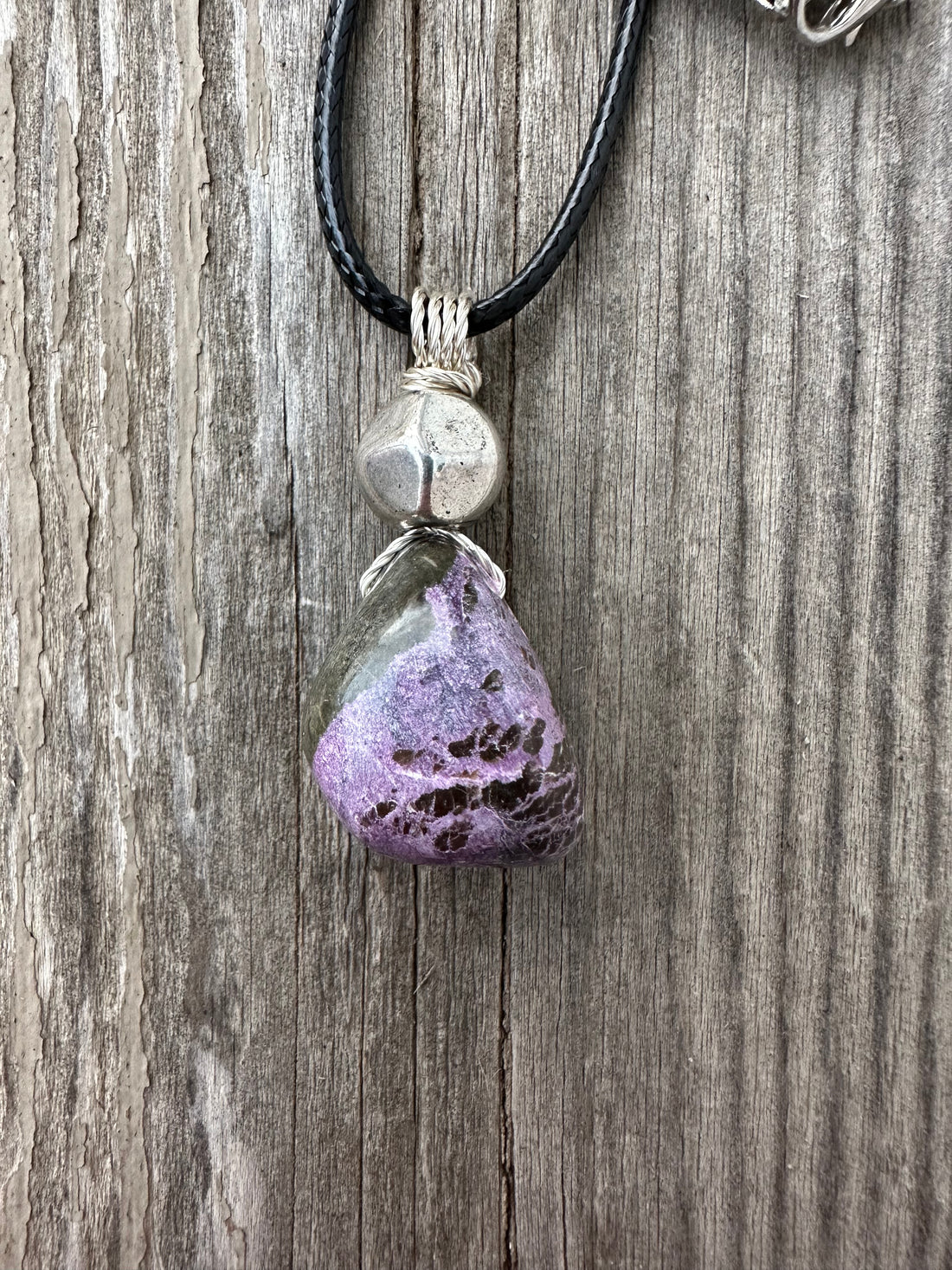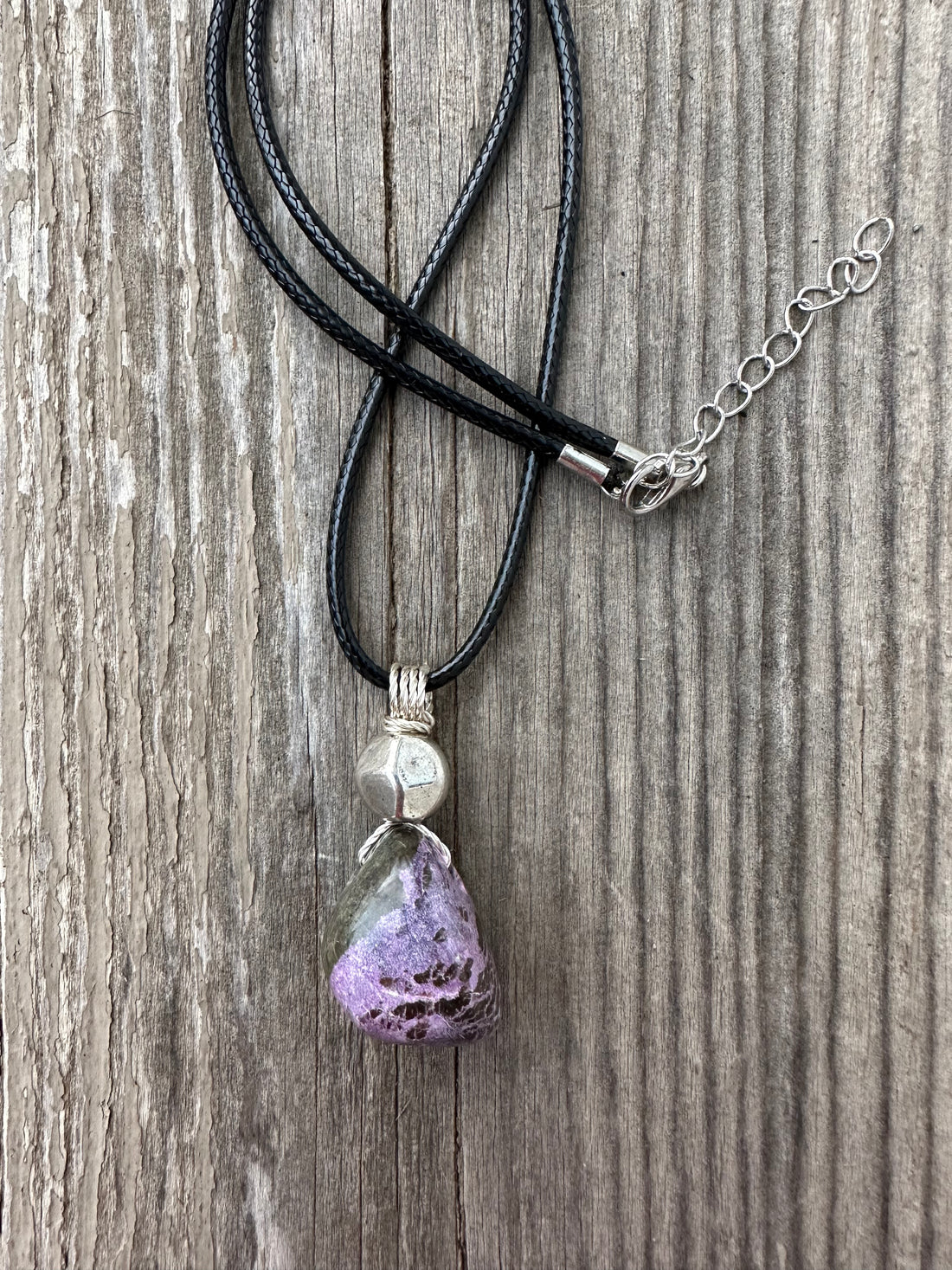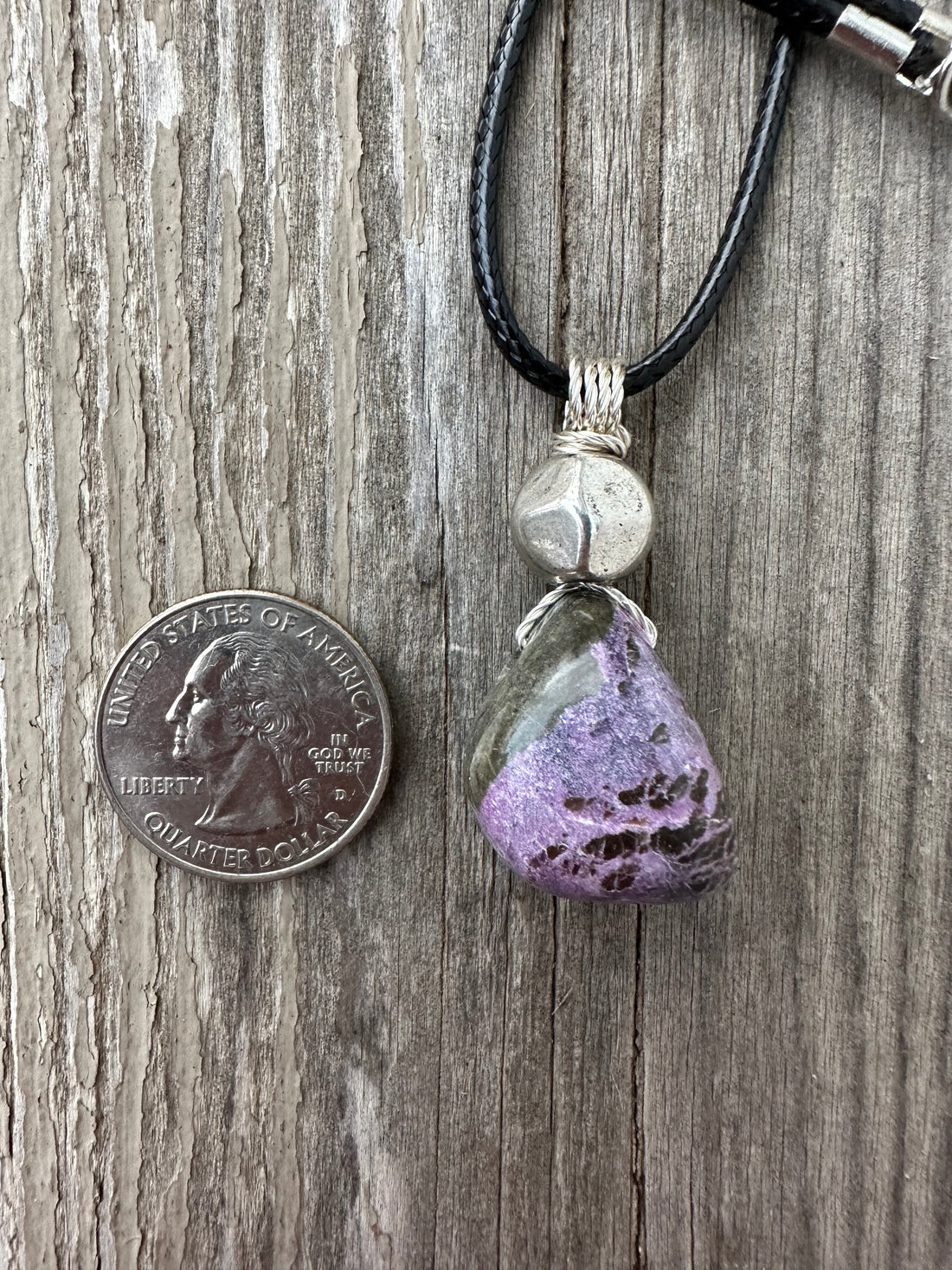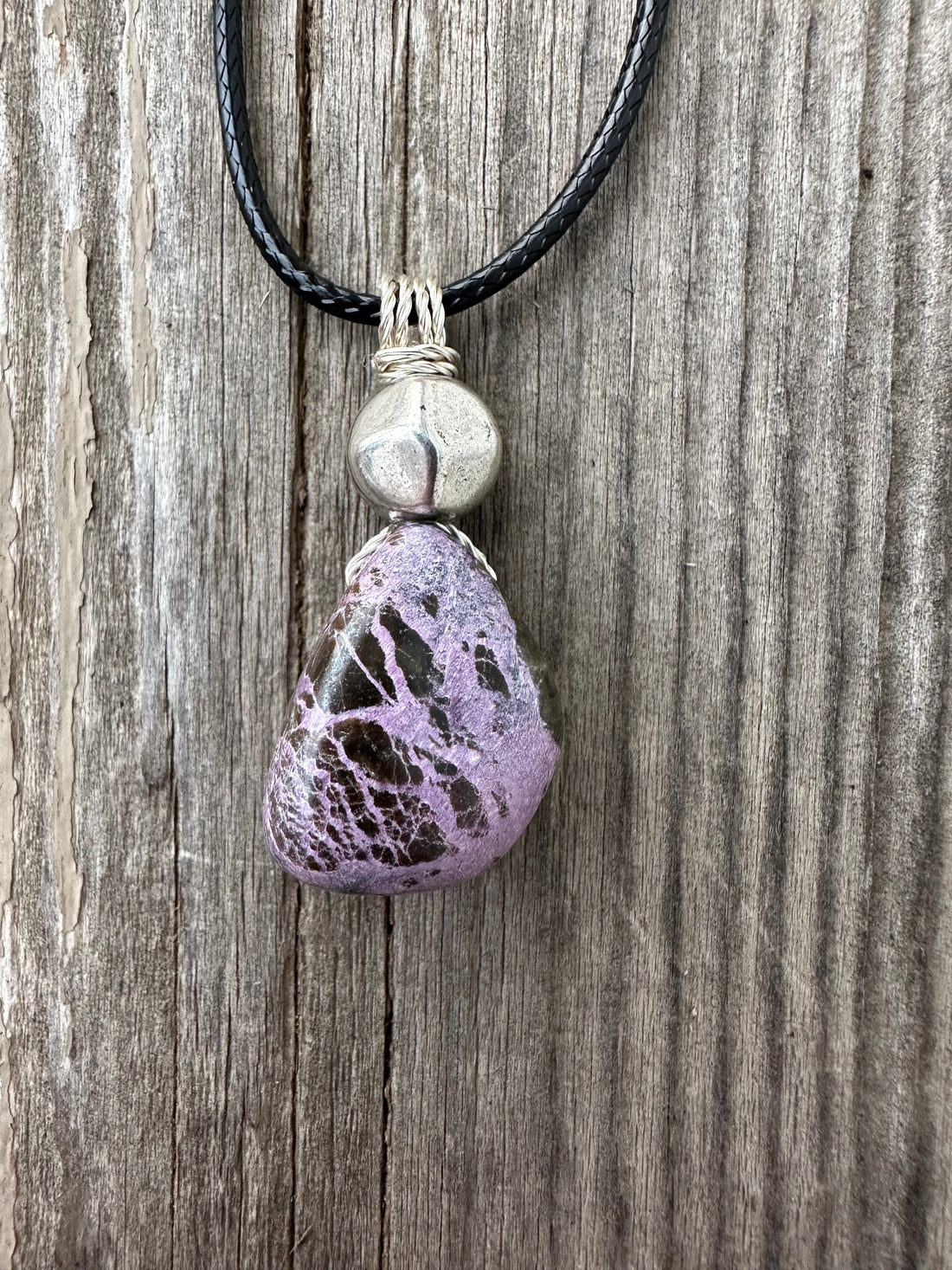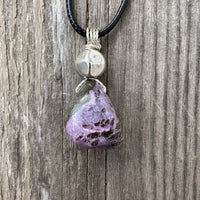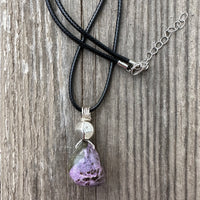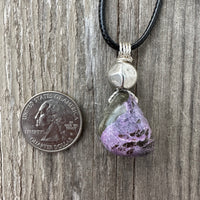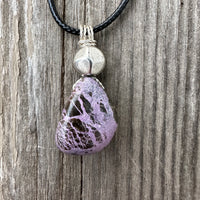 Stichtite Pendant for a Connection to Spiritual Realms. Great Stone for Shielding. Swirl Signifies Consciousness.
Stichtite is believed to connect to spirit guides and higher realms. It may provide a connection to the higher self that may bring a strengthening at the soul level. This is believed to be a great stone for those who are working on putting a shield around the body. It may also help to awaken kundalini energies. This stone is believed to bring more light and positivity to the wearer. This may  help with love of self and others. This may help with release and forgiveness. Moving forward stronger than you were. The vibrations of this stone are said to help the ego release old patterns and fear. It may also build up morale, bring self sufficiency, and help with self motivation. It may protect against negative attitudes of others, and may inspire playfulness, and may release feelings of stubbornness, shyness, disappointment, and anger. 
18 inch black braided cable, gift box and description card included.  Silver accent is pewter. 
I want you to have the best experience possible. I provide description cards that are based on folklore and not a guarantee of outcome. Stones are not meant to replace medical treatment.  
Please seek medical advice from a professional should you need help.
My website is powered by Shopify. You can pay through my website with Shopify, Shop pay, Apple Pay or PayPal. No matter how you pay, your payment is processed by that vendor. Your payment is secure.