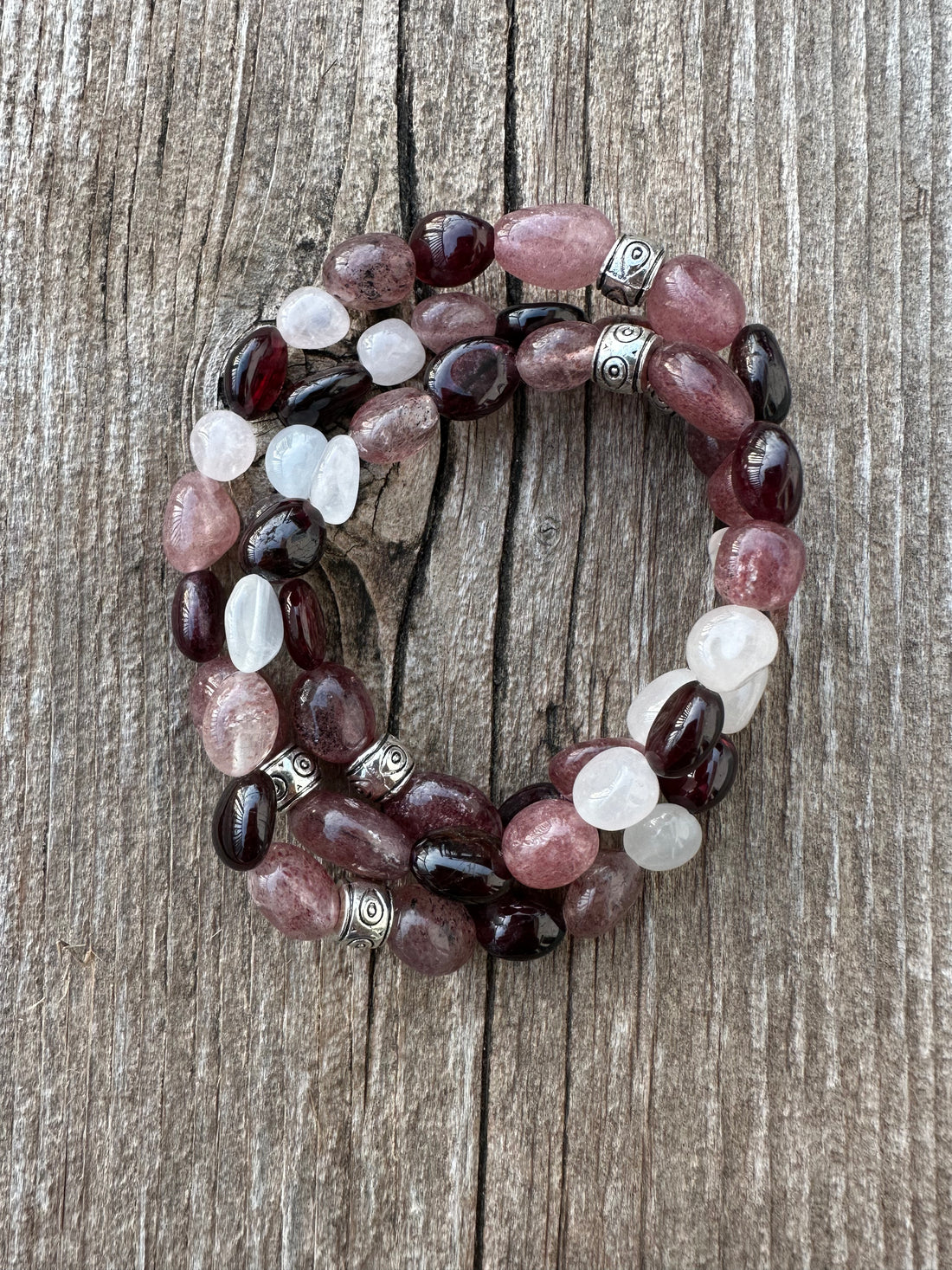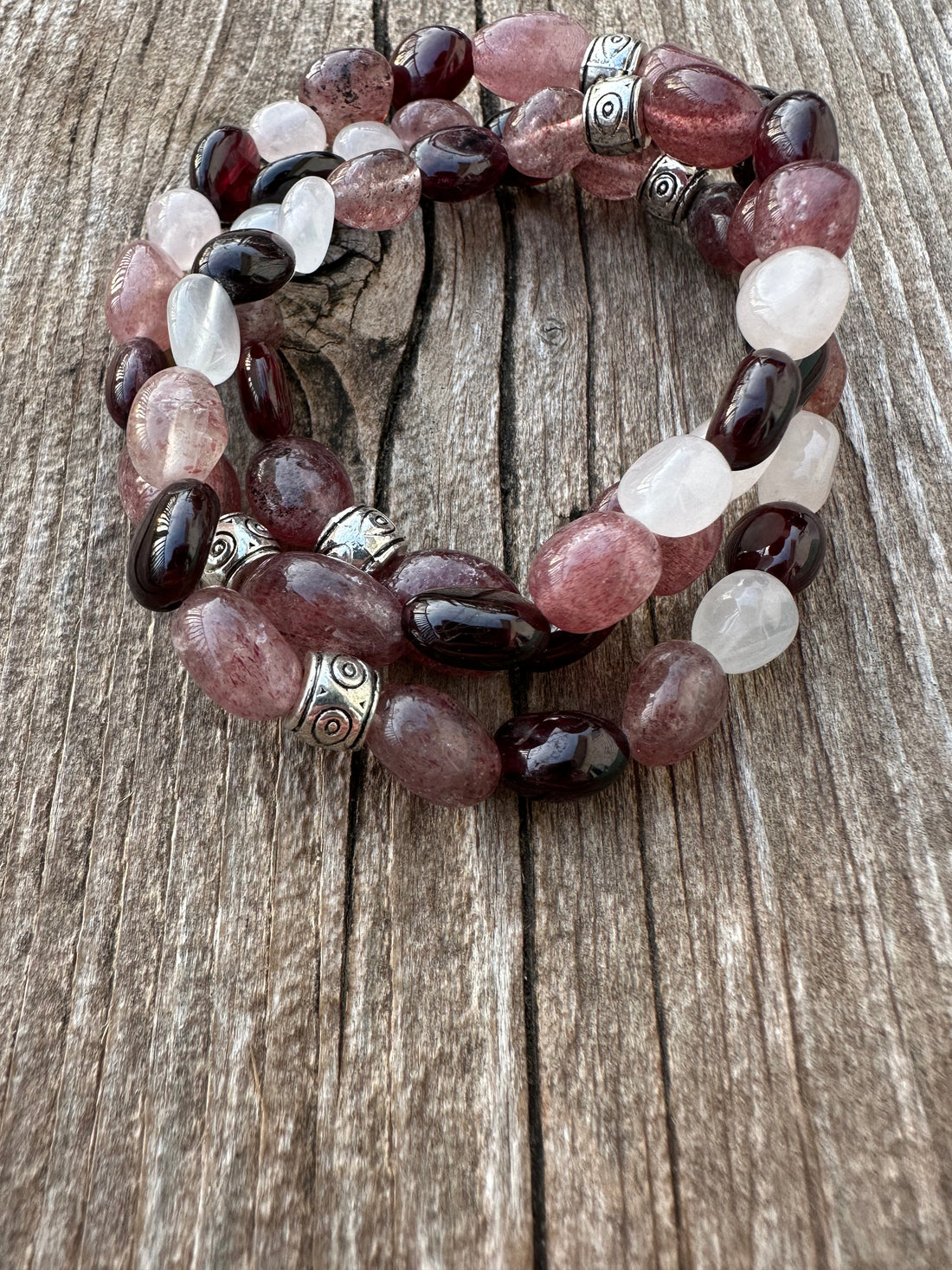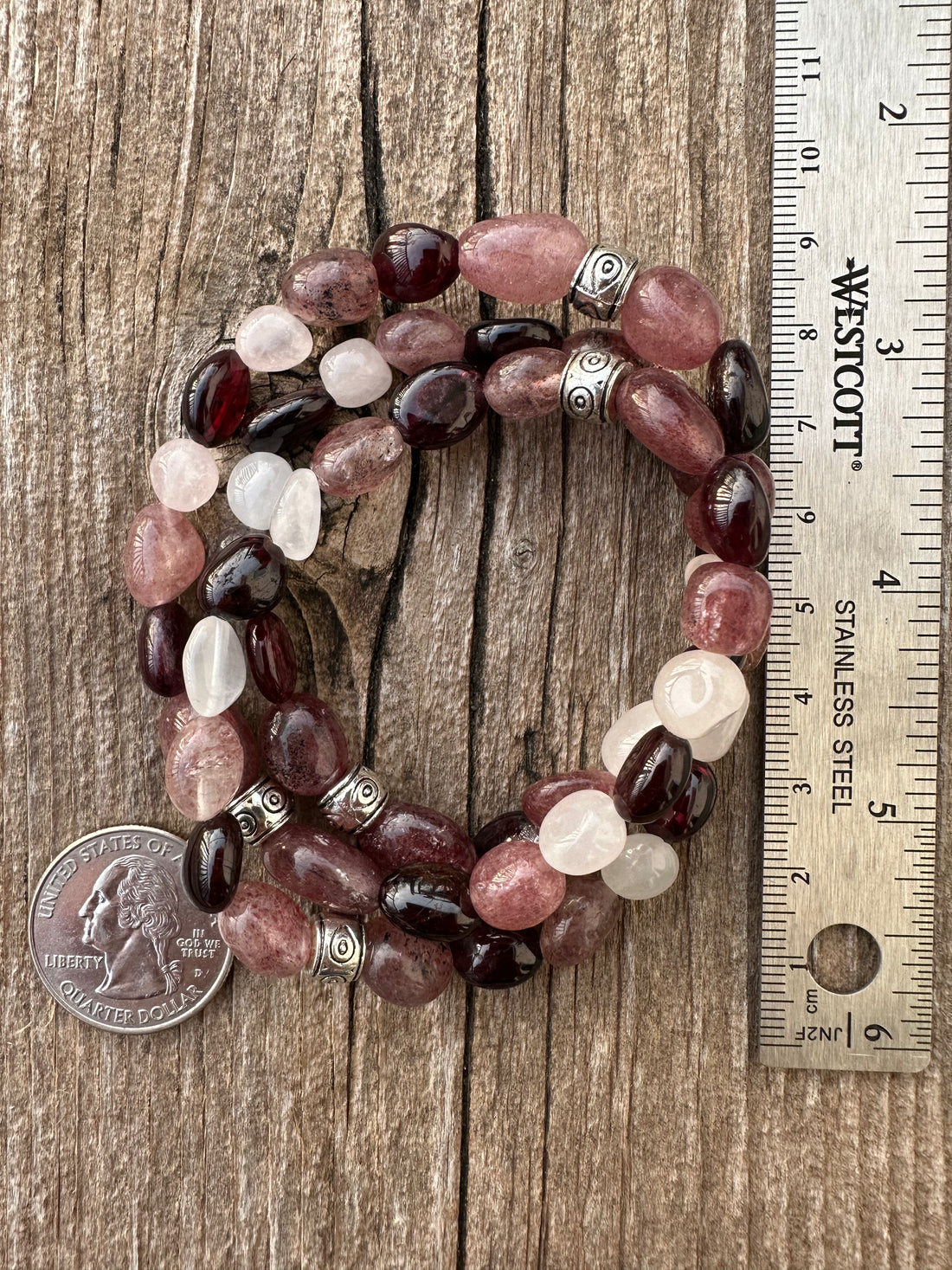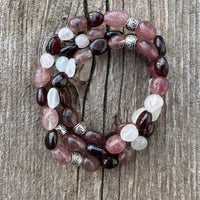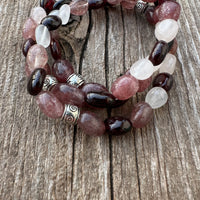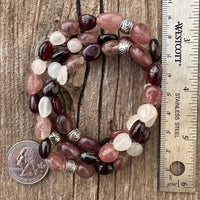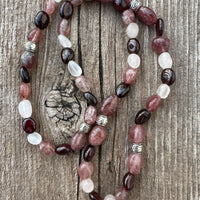 Strawberry Quartz with Garnet and Rose Quartz for Divine Love, Opening the Heart Chakra, and Forgiveness.
Strawberry Quartz, Garnet and Rose Quartz Necklace/Bracelet
Strawberry Quartz reminds us of the divine love we all receive. It can help to encourage self esteem and may help with finding your inner strengths and talents. It may help to remove obstacles standing in our way. Most of these obstacles are placed by us and it's the love that allows us to break the unhealthy cycles. It is paired with rose quartz for bringing love and acceptance to the heart. Rose quartz is one of the strongest heart centered stones. Garnet is a stone of regeneration and commitment. It is thought to energize all chakras. Long ago this stone was carried for protection because it was believed to warn of danger. This stone may also inspire love and devotion. When life turns traumatic, this is the stone you want by your side! It may help to strengthen survival instincts and bring both courage and hope. It is believed to clear all negative chakra energy. This stone may help you see yourself and others in a truer light. With this, it may help to identify and release negative patterns and useless ideas.
Approximately 6.5 inches when wrapped 3 times for a bracelet or 21 inches when worn as a necklace. 


Gift bag and description card included. 
I want you to have the best experience possible. I provide description cards that are based on folklore and not a guarantee of outcome. Stones are not meant to replace medical treatment.  
Please seek medical advice from a professional should you need help.
My website is powered by Shopify. You can pay through my website with Shopify, Shop pay, Apple Pay or PayPal. No matter how you pay, your payment is processed by that vendor. Your payment is secure.