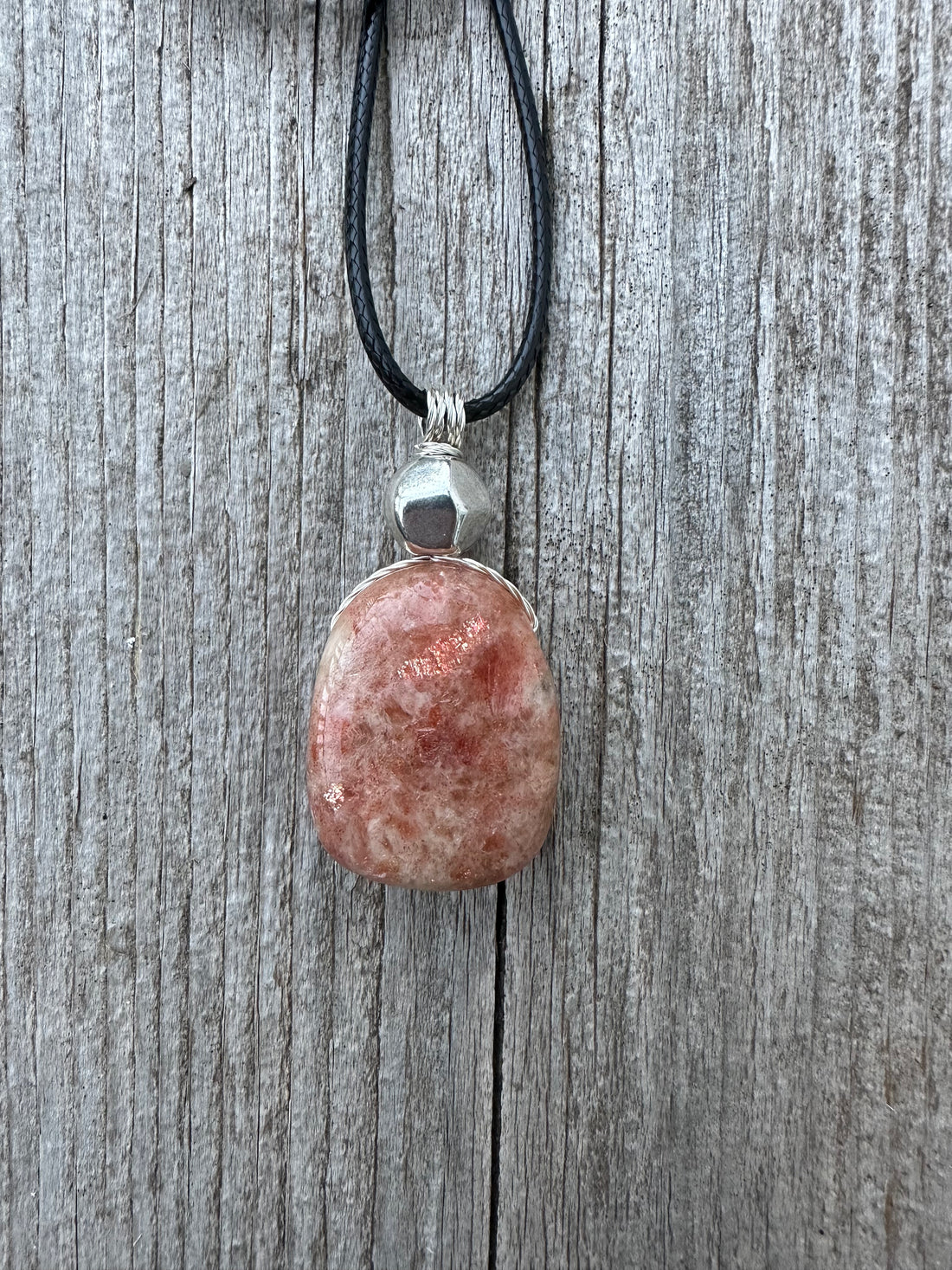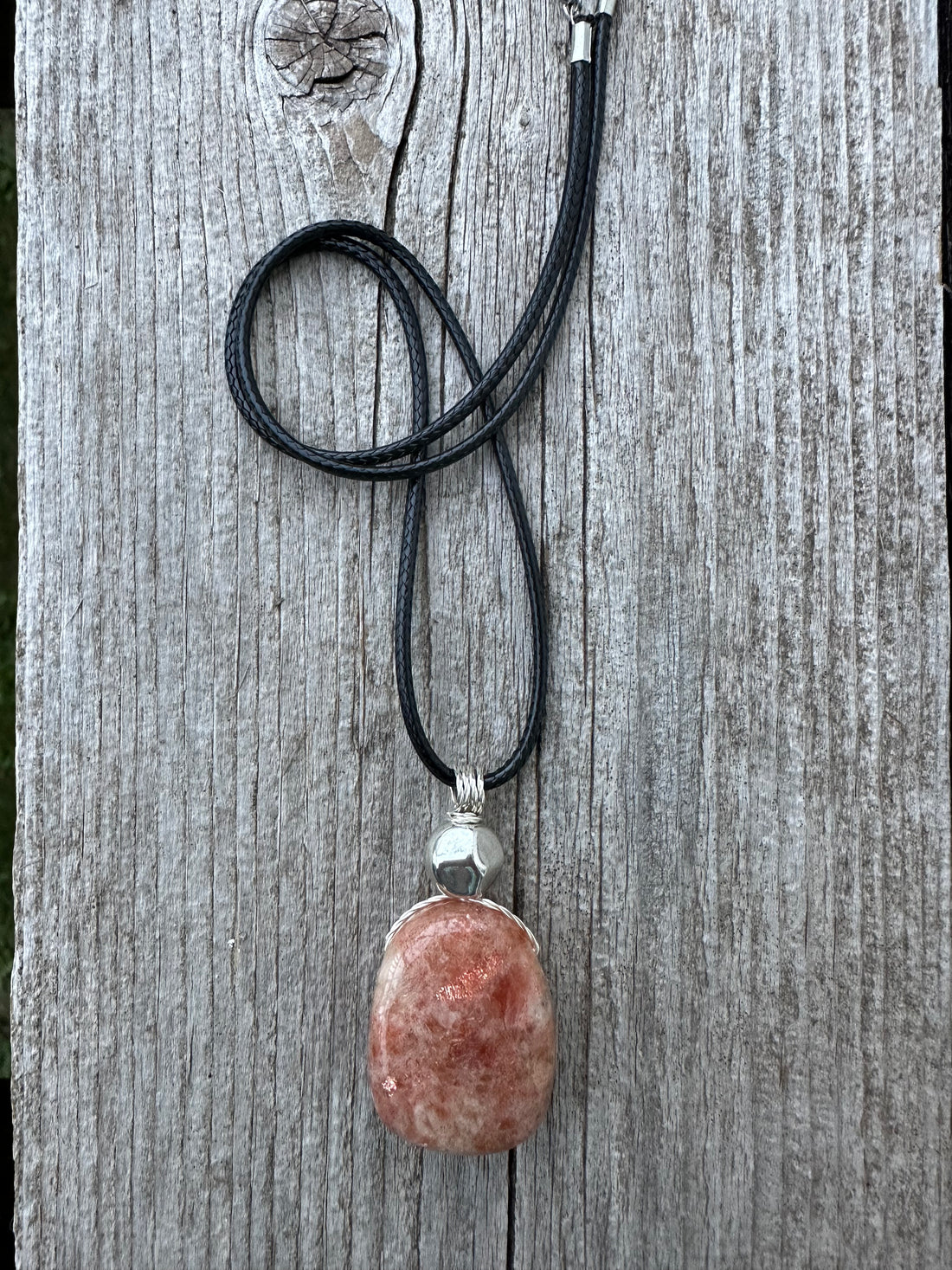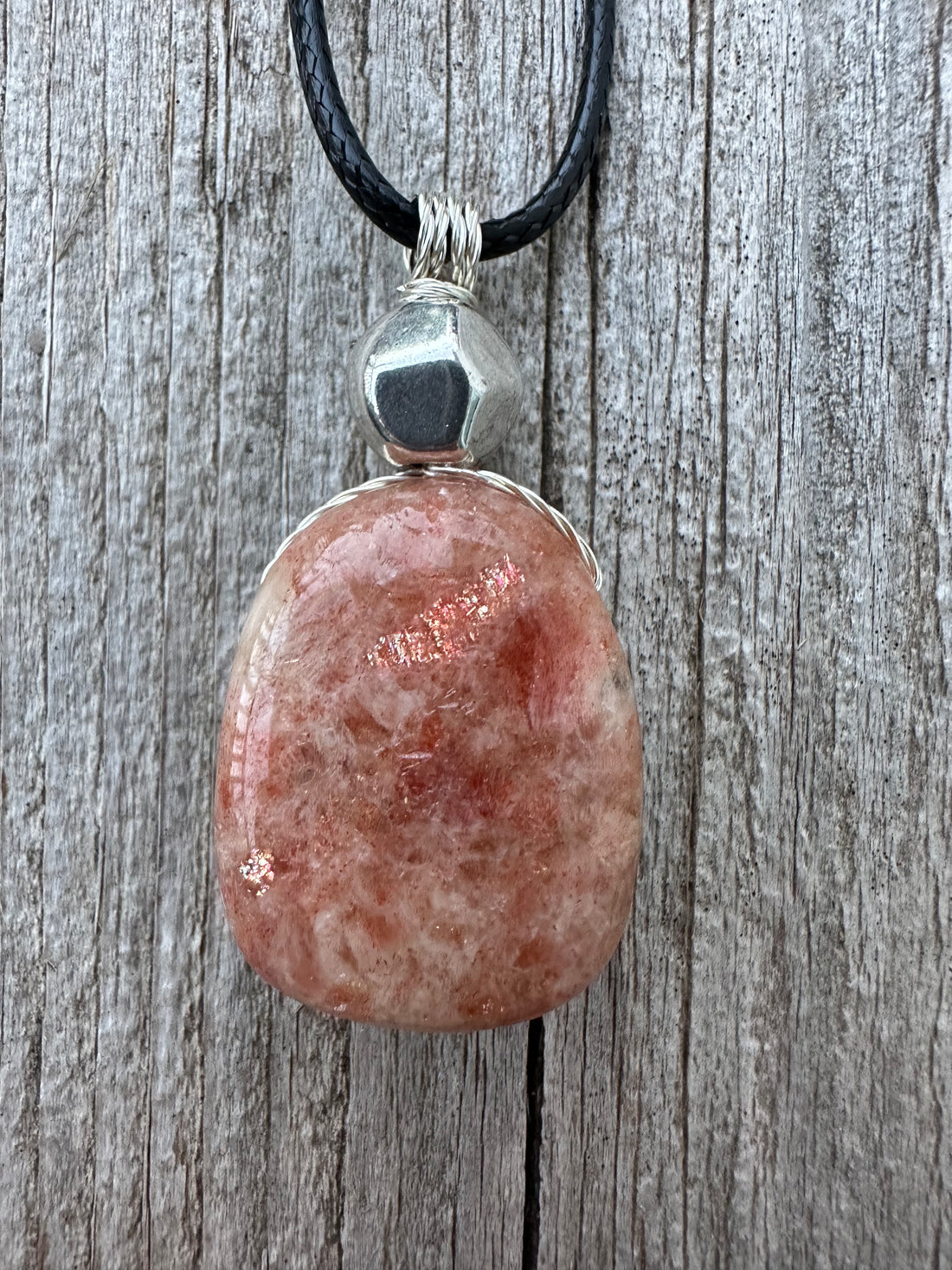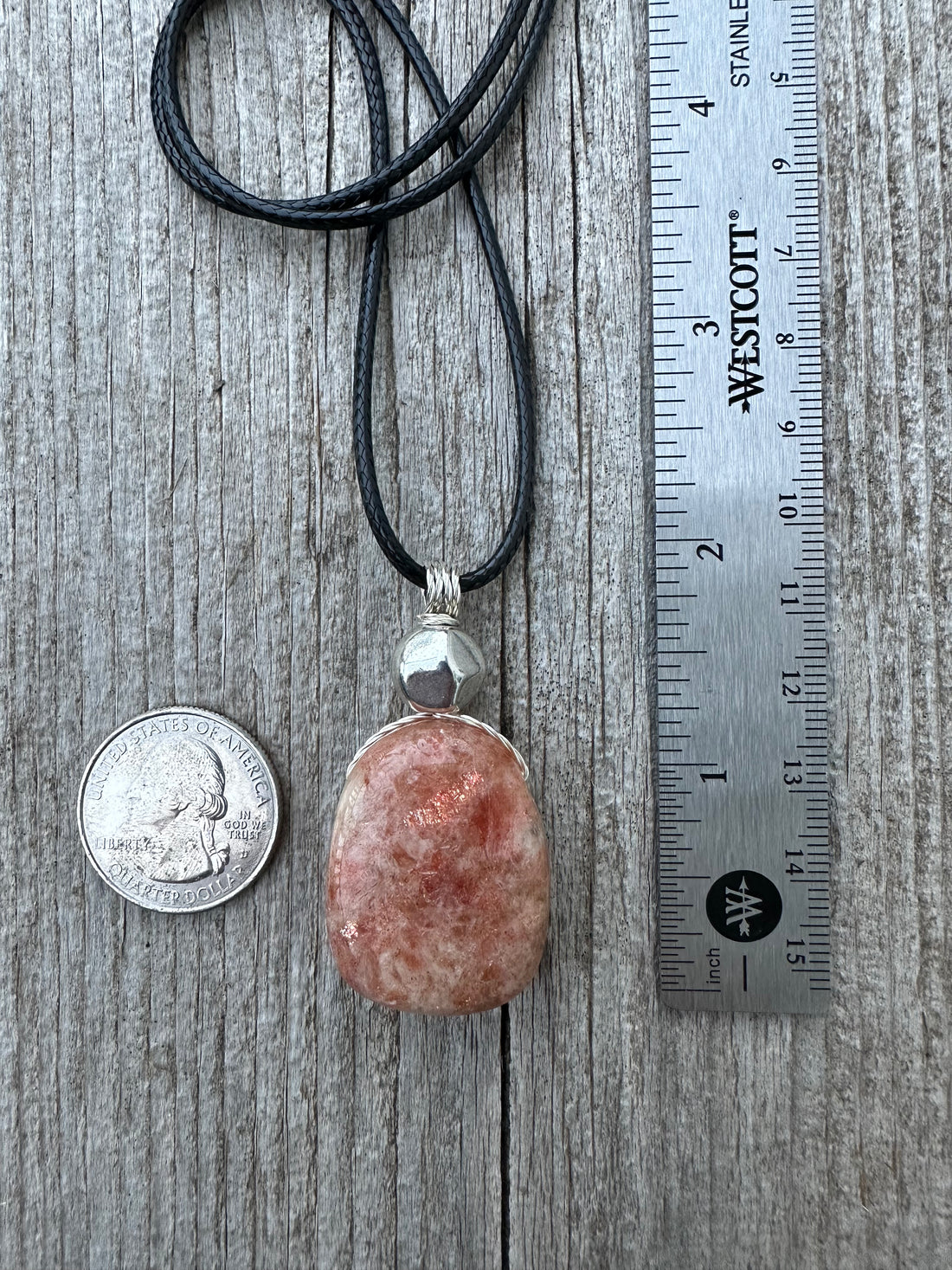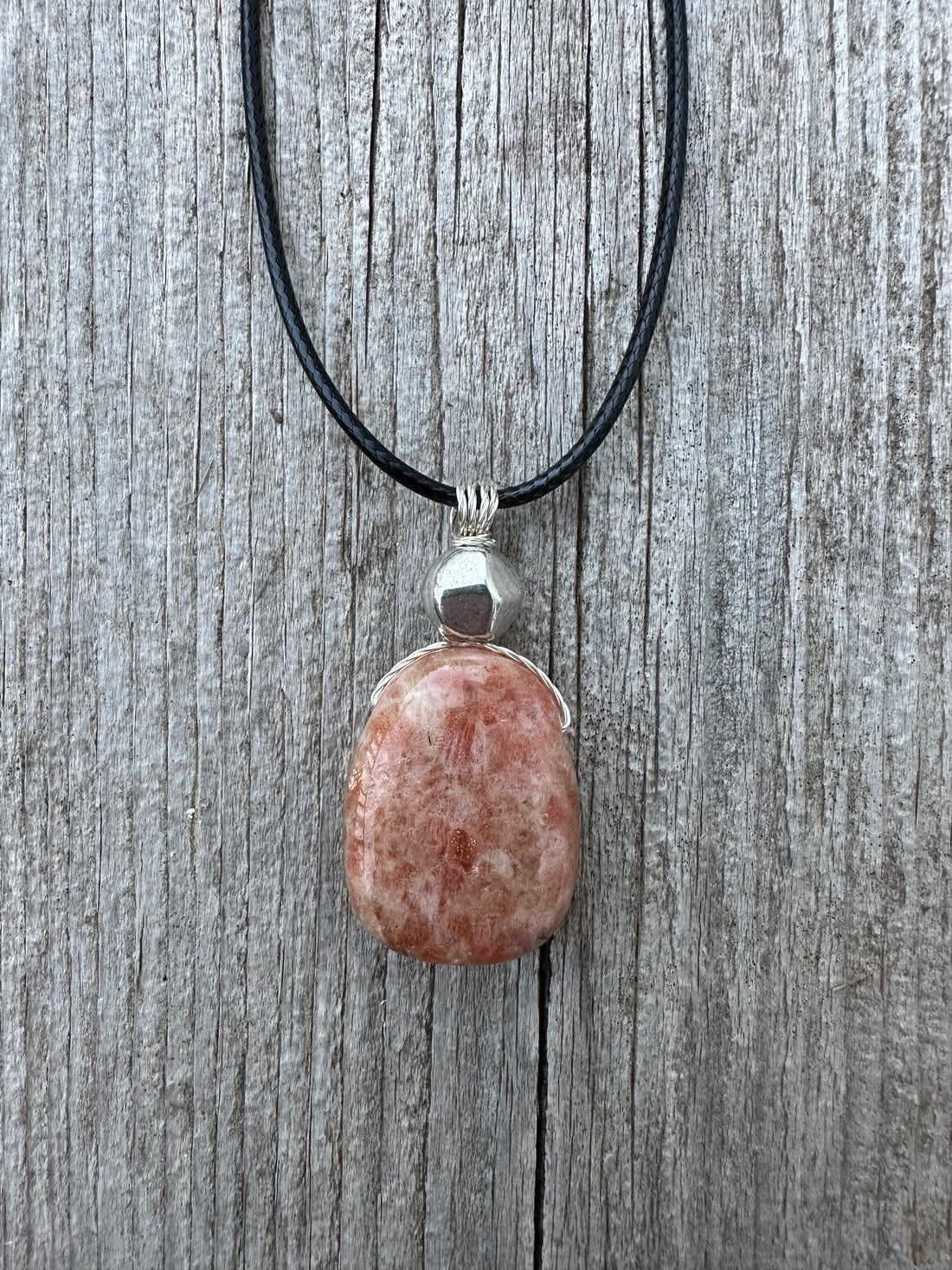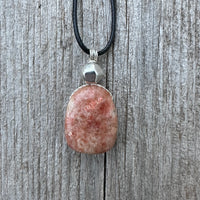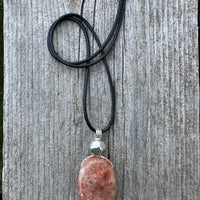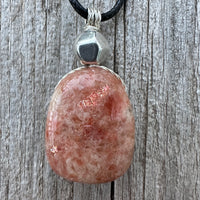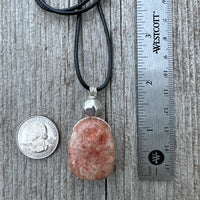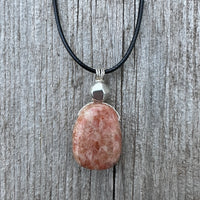 Sunstone Necklace for Positive Outlook, Good Fortune & Vitality. Swirl to Signify Consciousness.
Sunstone is a joyful little stone that has long been thought to be connected to the sun. It was believed to be a bringer of light and energy. It may help let the real self shine through. It has long been linked to luck and good fortune. This is believed to remove hooks from others that are a drain on energy. This is thought to be a great stone for those who have a hard time saying no. It may bring a self-empowerment and vitality that may help overcome codependency and procrastination.
18 inch black braided cable, gift box and description card. Swirl is pewter. All stones come cleansed, charged and ready to wear!
I want you to have the best experience possible. I provide description cards that are based on folklore and not a guarantee of outcome. Stones are not meant to replace medical treatment.  
Please seek medical advice from a professional should you need help.
My website is powered by Shopify. You can pay through my website with Shopify, Shop pay, Apple Pay or PayPal. No matter how you pay, your payment is processed by that vendor. Your payment is secure.