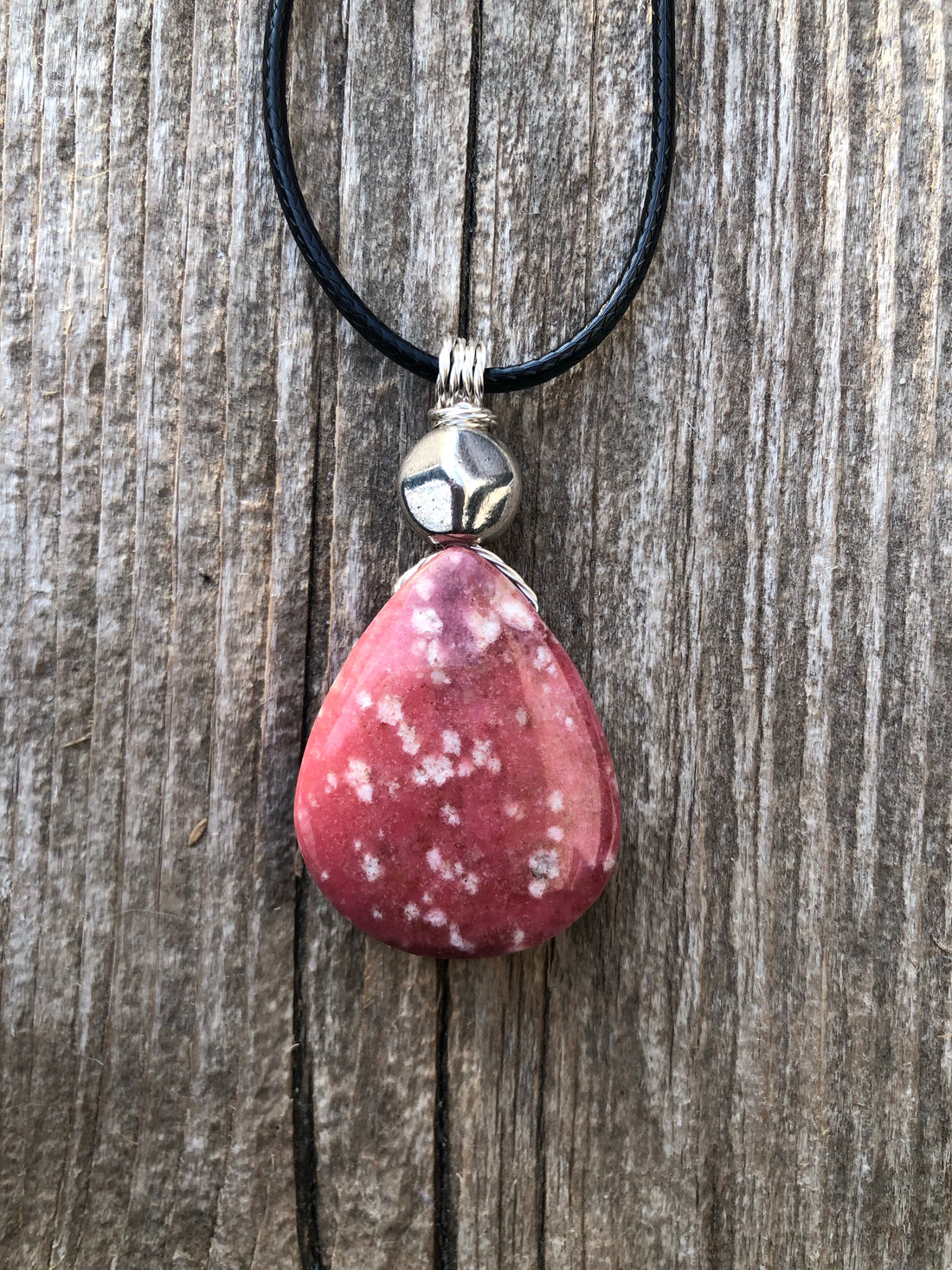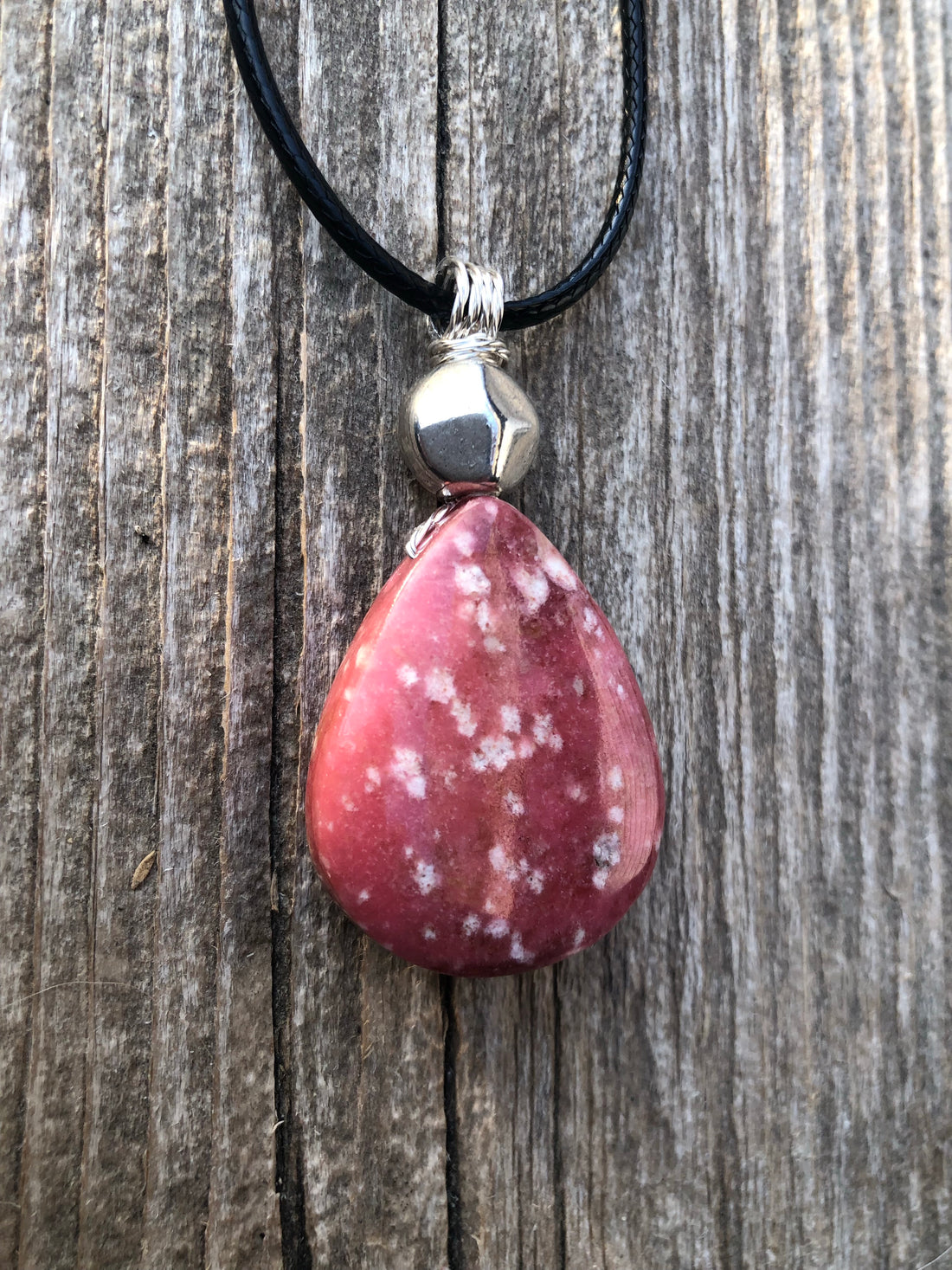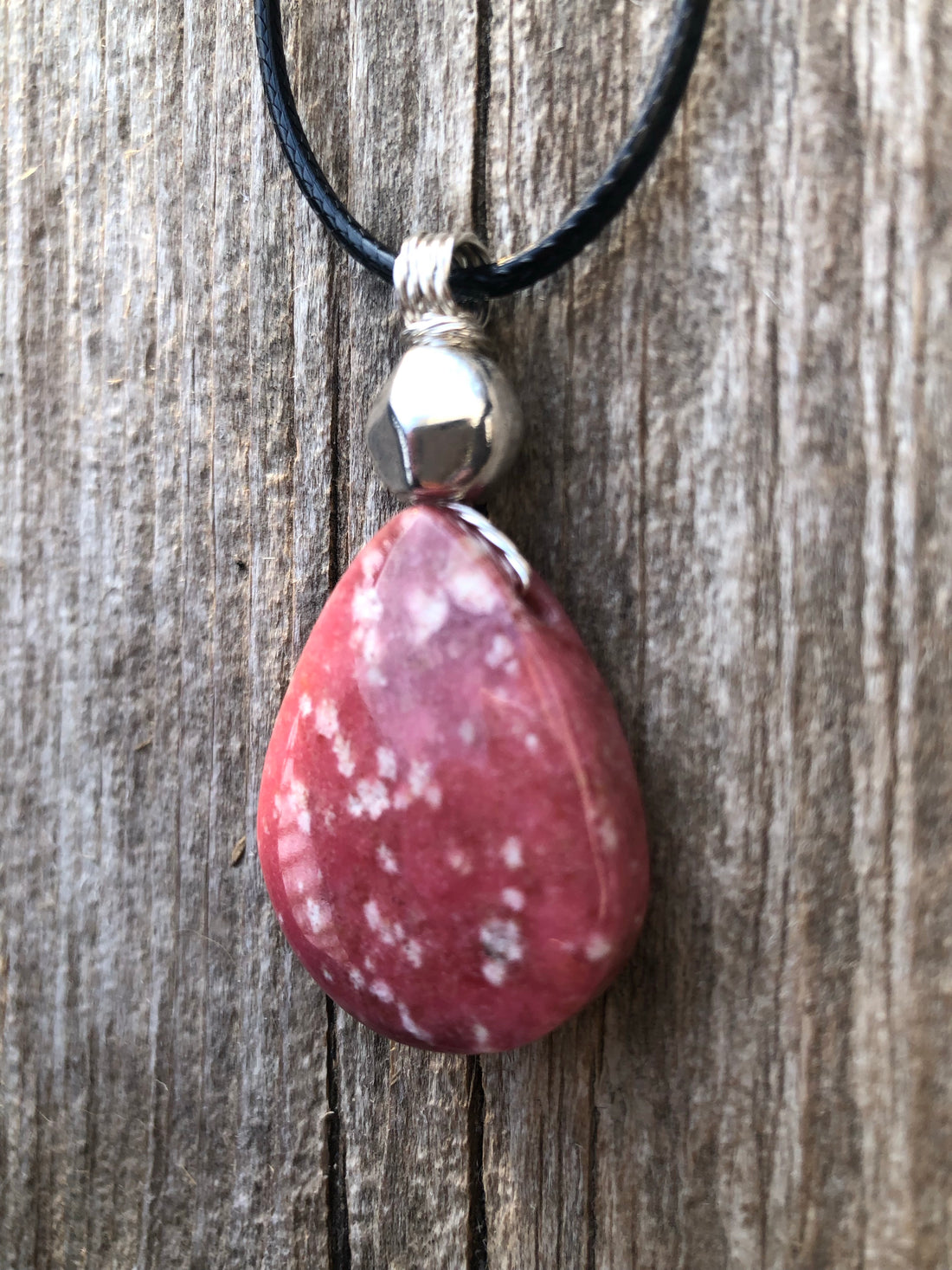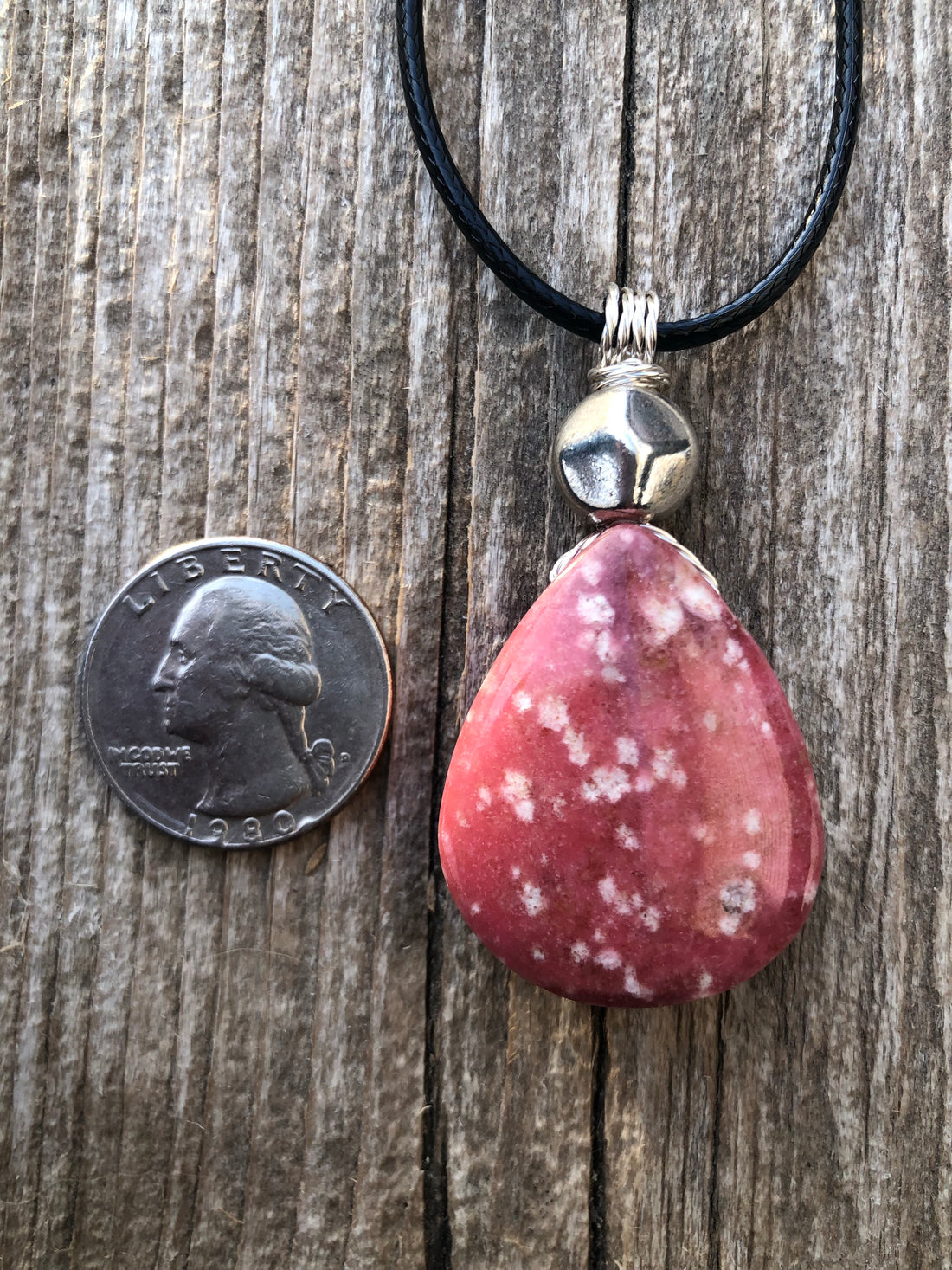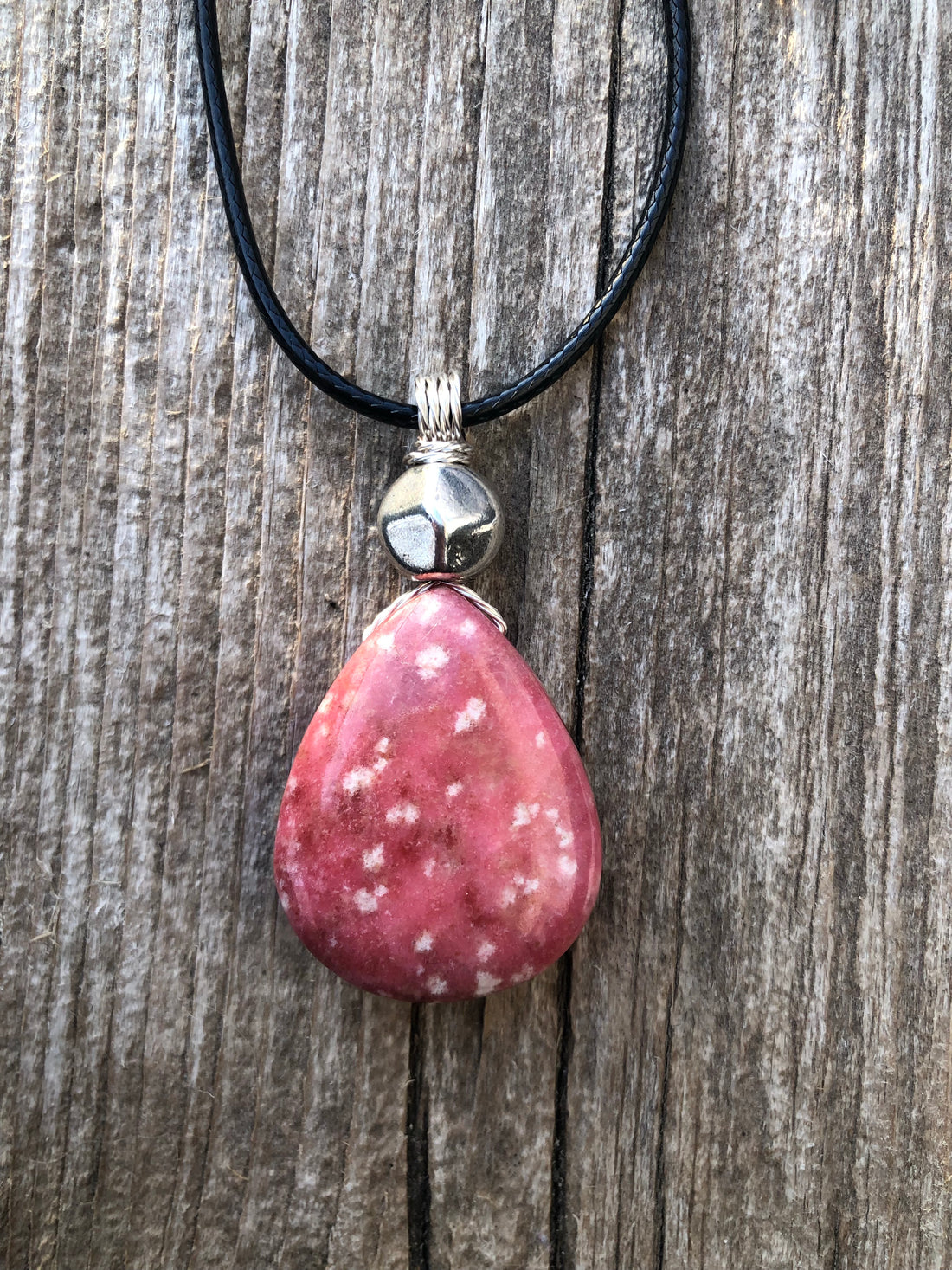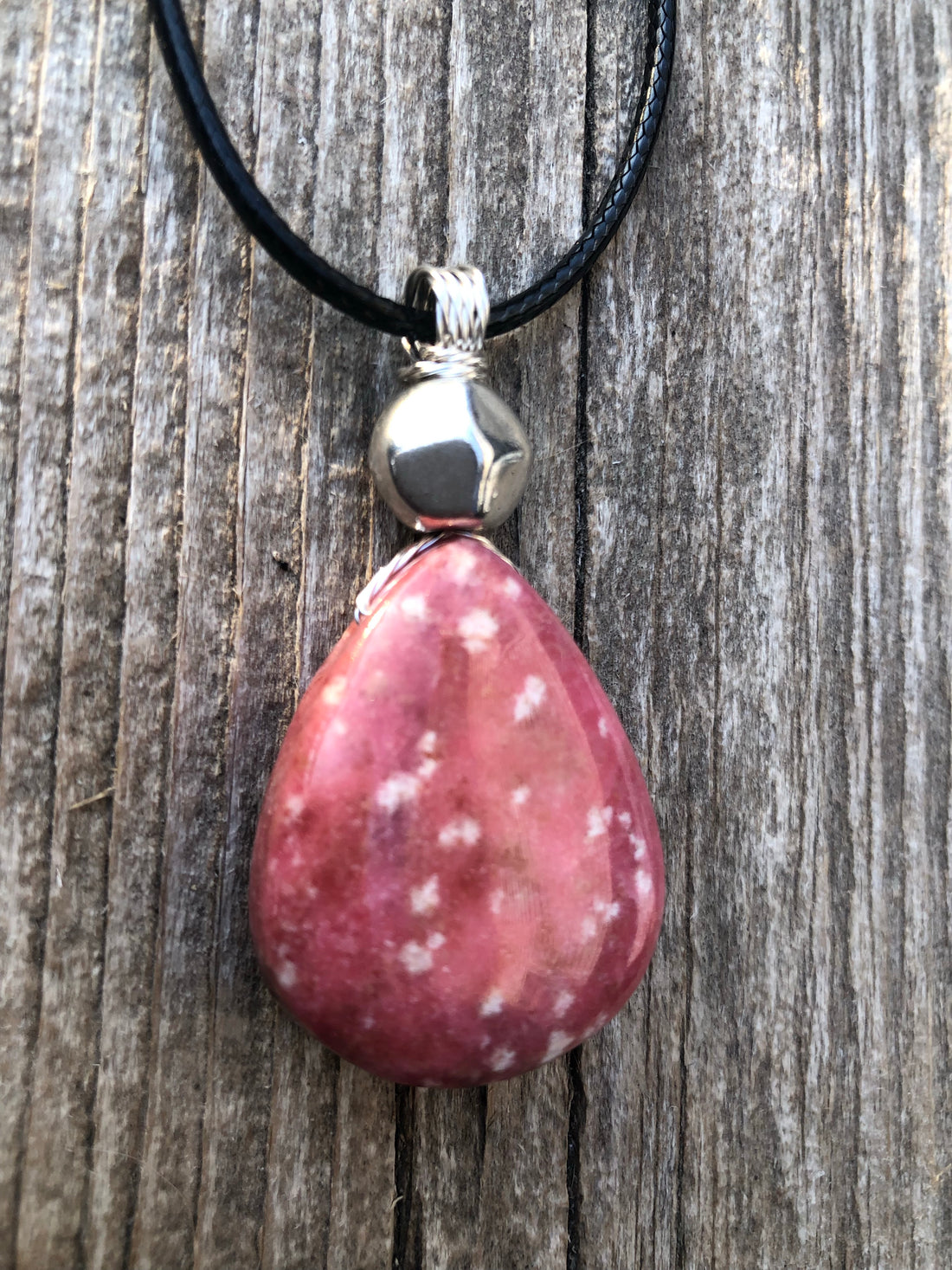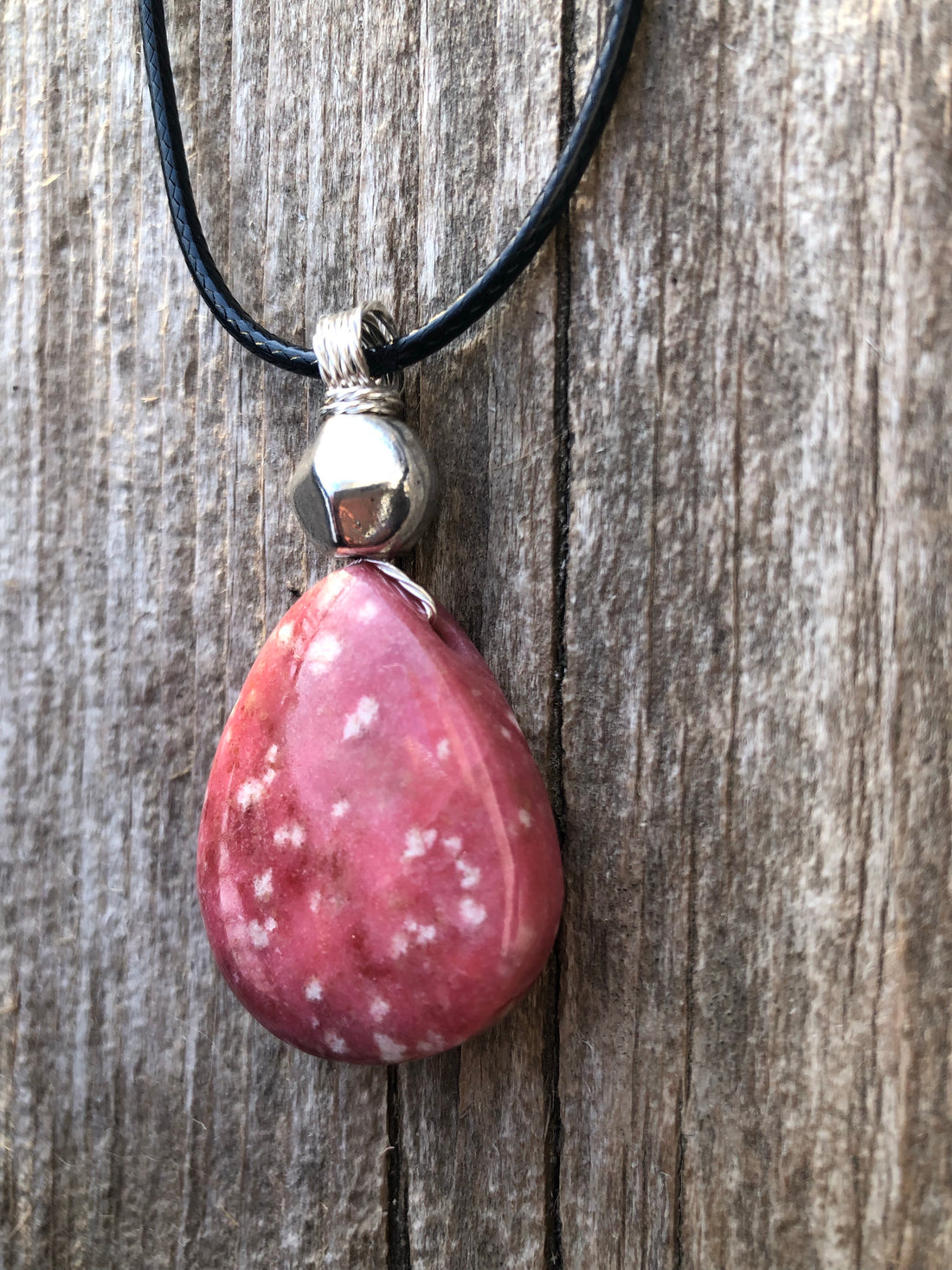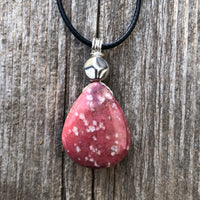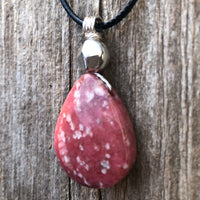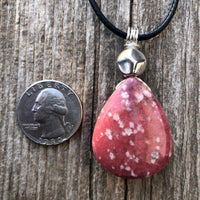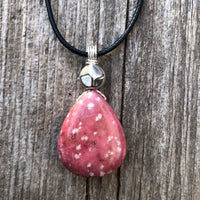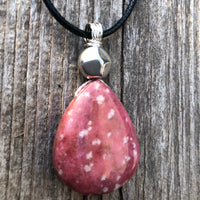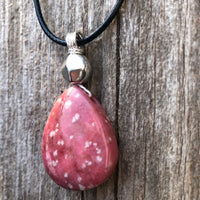 Thulite for Regeneration & Love. Pewter Accent.
Thulite is a rare stone found in Norway. It is linked to life force and regeneration. It is believed to promote a heart centered awareness, may remove self-defeating thoughts and actions, and may bring an appreciation for abilities andself. It is thought to be a stone for overcoming problems. It may also encourage a creative curiosity to look at things in a different light. Emotionally, it links to passion and sexuality. It may promote a constructive and positive sexual expression. It relates to the zodiac signs of Taurus and Gemini. 
It is a great stone to wear when performing or speaking to an audience. 
This stone may help people feel more comfortable in social situations.
This stone comes with the swirl accent, 18 inch black cable, gift box and description card. Accent piece is made of pewter. Please message me if you'd prefer a 20 inch black cable.
I want you to have the best experience possible. I provide description cards that are based on folklore and not a guarantee of outcome. Stones are not meant to replace medical treatment.  
Please seek medical advice from a professional should you need help.
My website is powered by Shopify. You can pay through my website with Shopify, Shop pay, Apple Pay or PayPal. No matter how you pay, your payment is processed by that vendor. Your payment is secure.