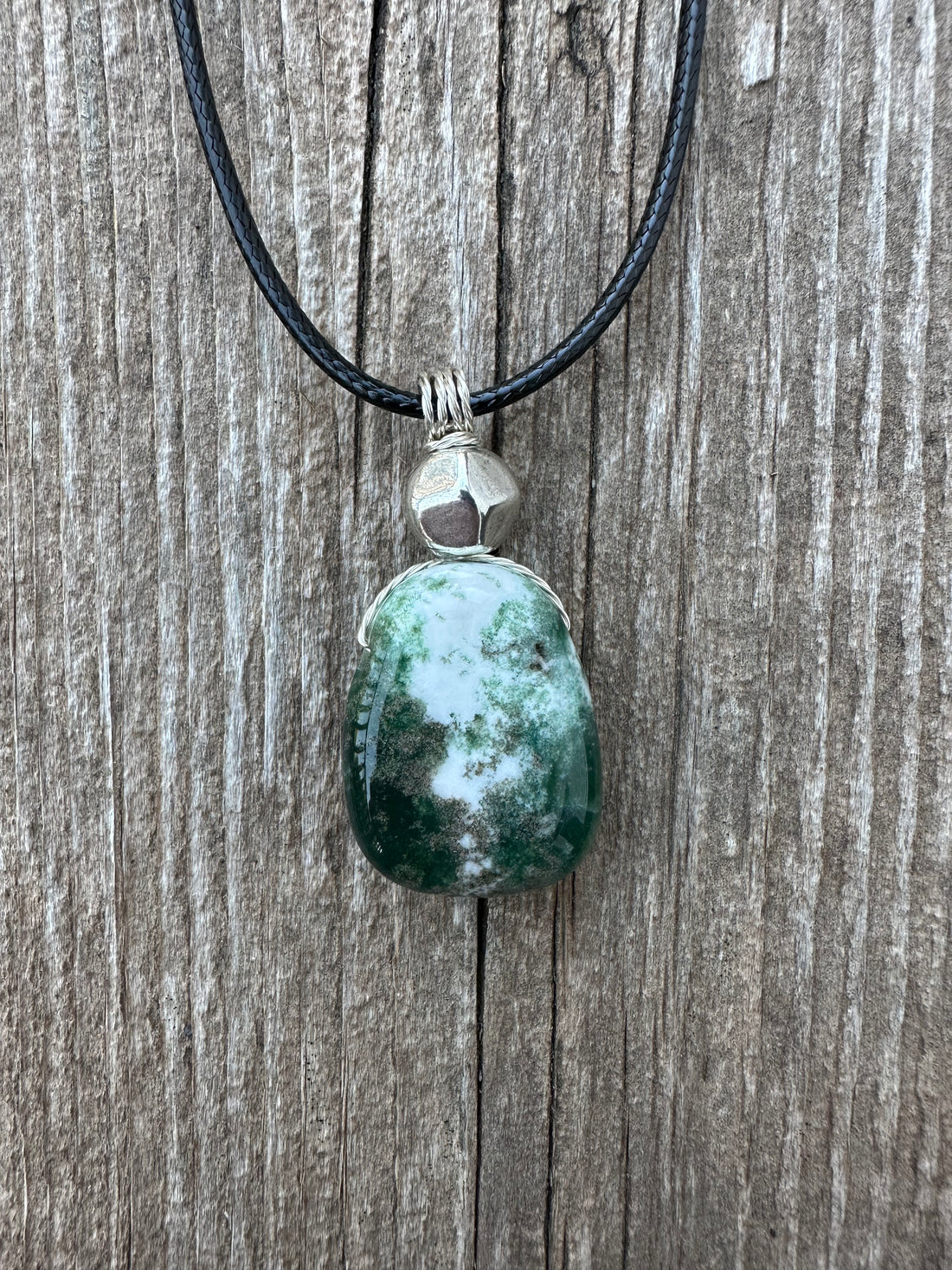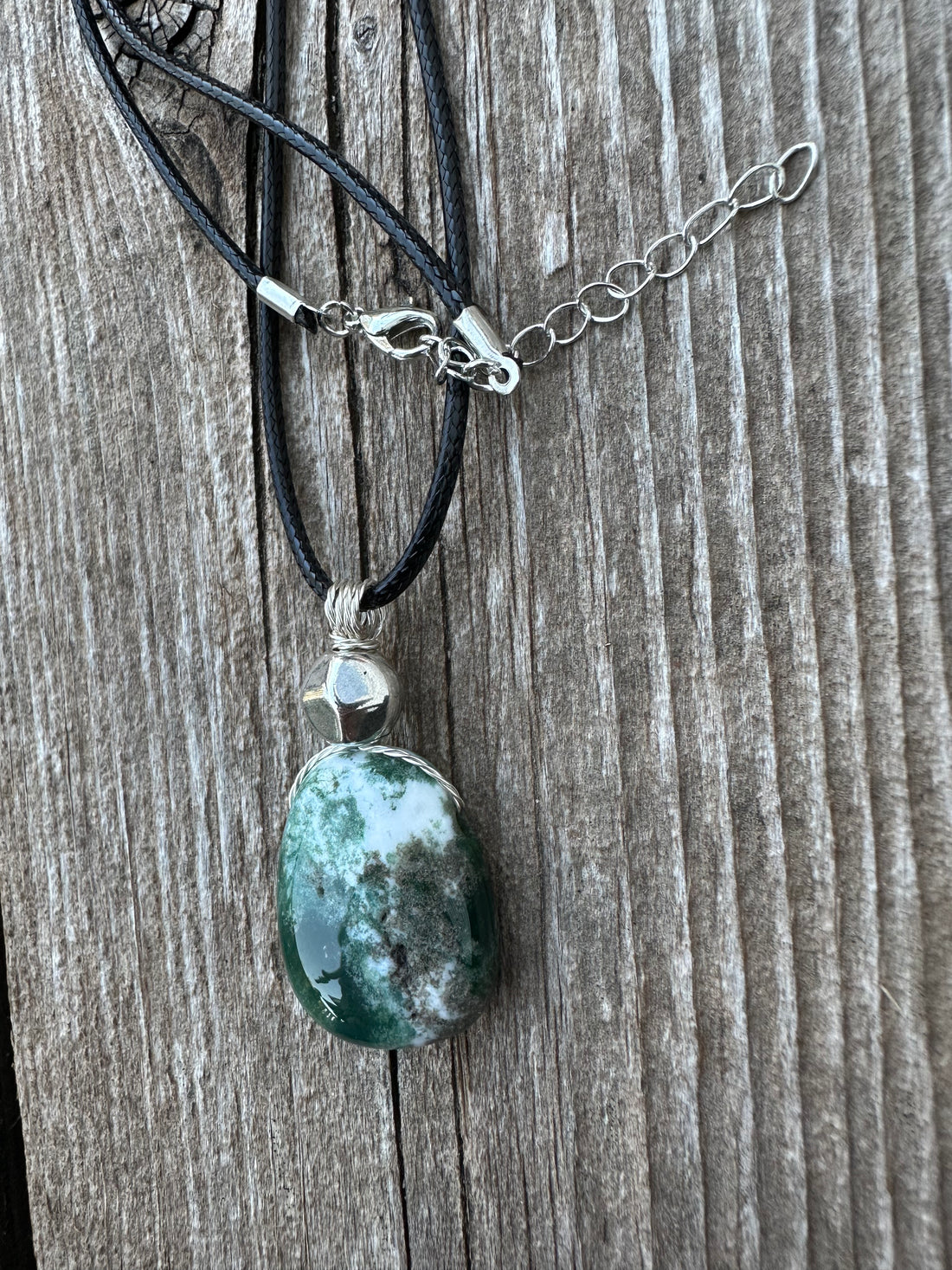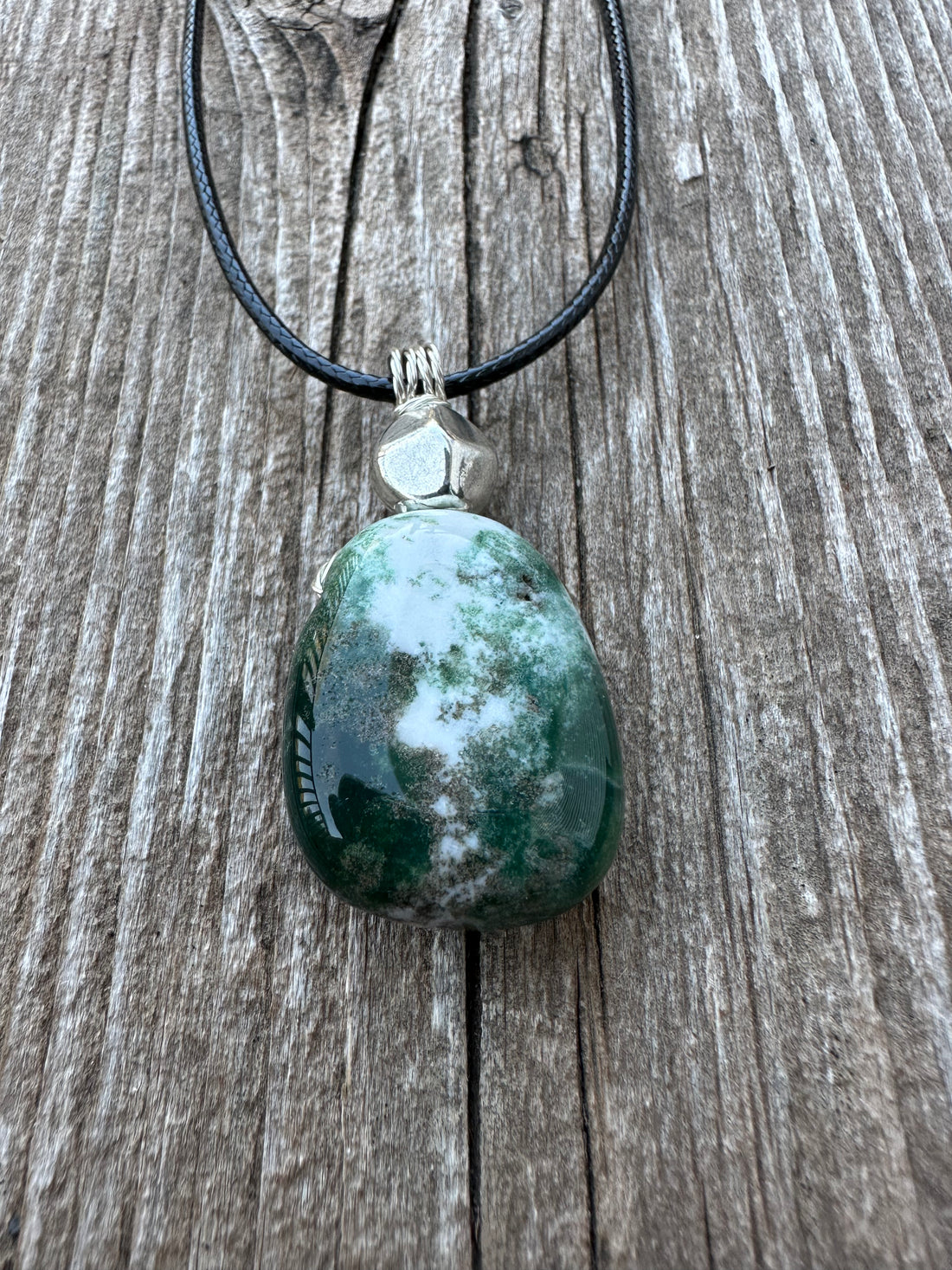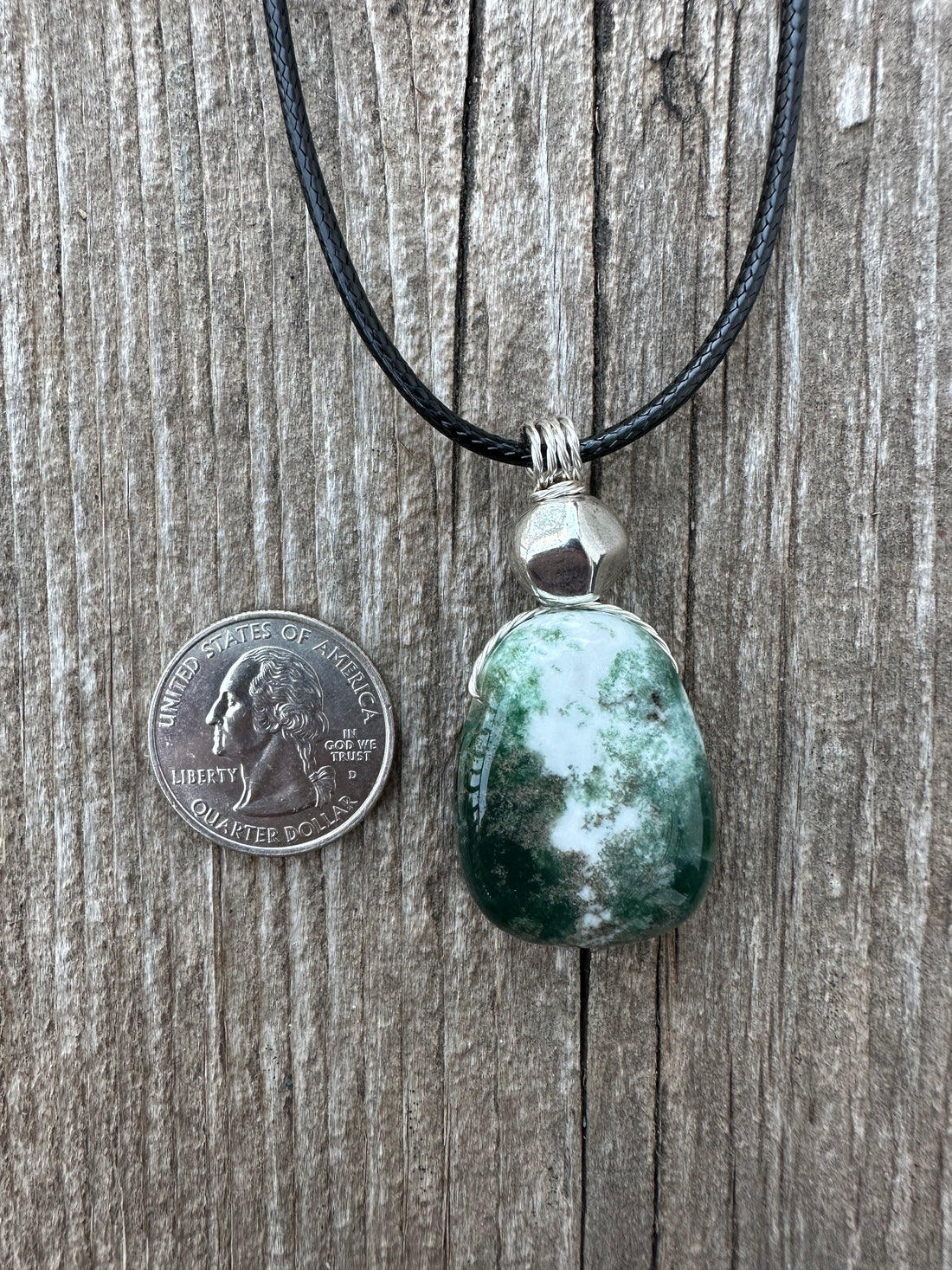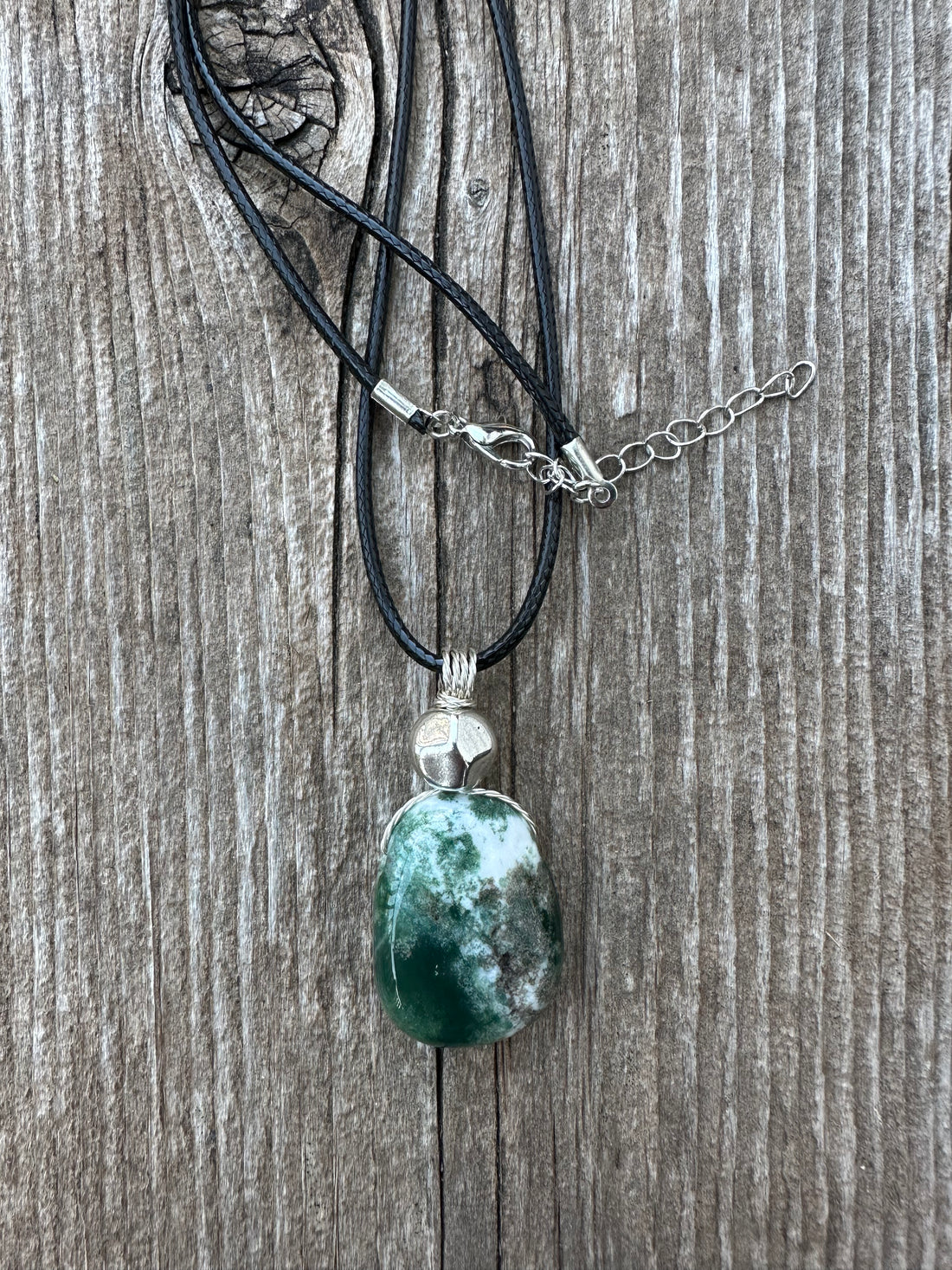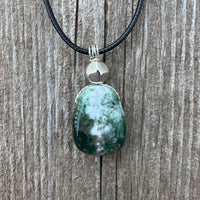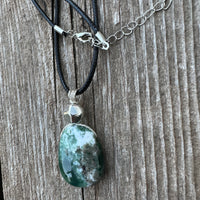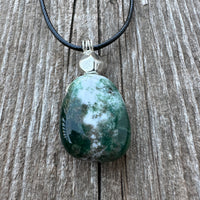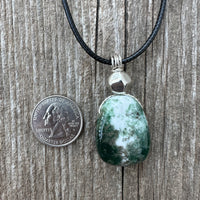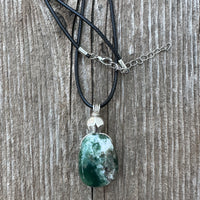 Tree Agate for Grounding and Balance.
Tree Agate is believed to have a quiet and peaceful energy. It may bring a quiet to the mind, body and soul. It was linked to strength, stamina, and a sense of power in the ancient times. It may help calm the ego so balance can be restored. It's thought to be a great stone for manifesting desires. It may give you the strength to achieve your goals. This stone is thought to  ground, clear blockages, and may help dissolve disharmony within ourselves. This stone connects with all chakras. It is the mythical birthstone of September and connects to Gemini in the zodiac. 


18 inch black braided cable, gift box and description card included. Silver accent is pewter. 
I want you to have the best experience possible. I provide description cards that are based on folklore and not a guarantee of outcome. Stones are not meant to replace medical treatment.  
Please seek medical advice from a professional should you need help.
My website is powered by Shopify. You can pay through my website with Shopify, Shop pay, Apple Pay or PayPal. No matter how you pay, your payment is processed by that vendor. Your payment is secure.