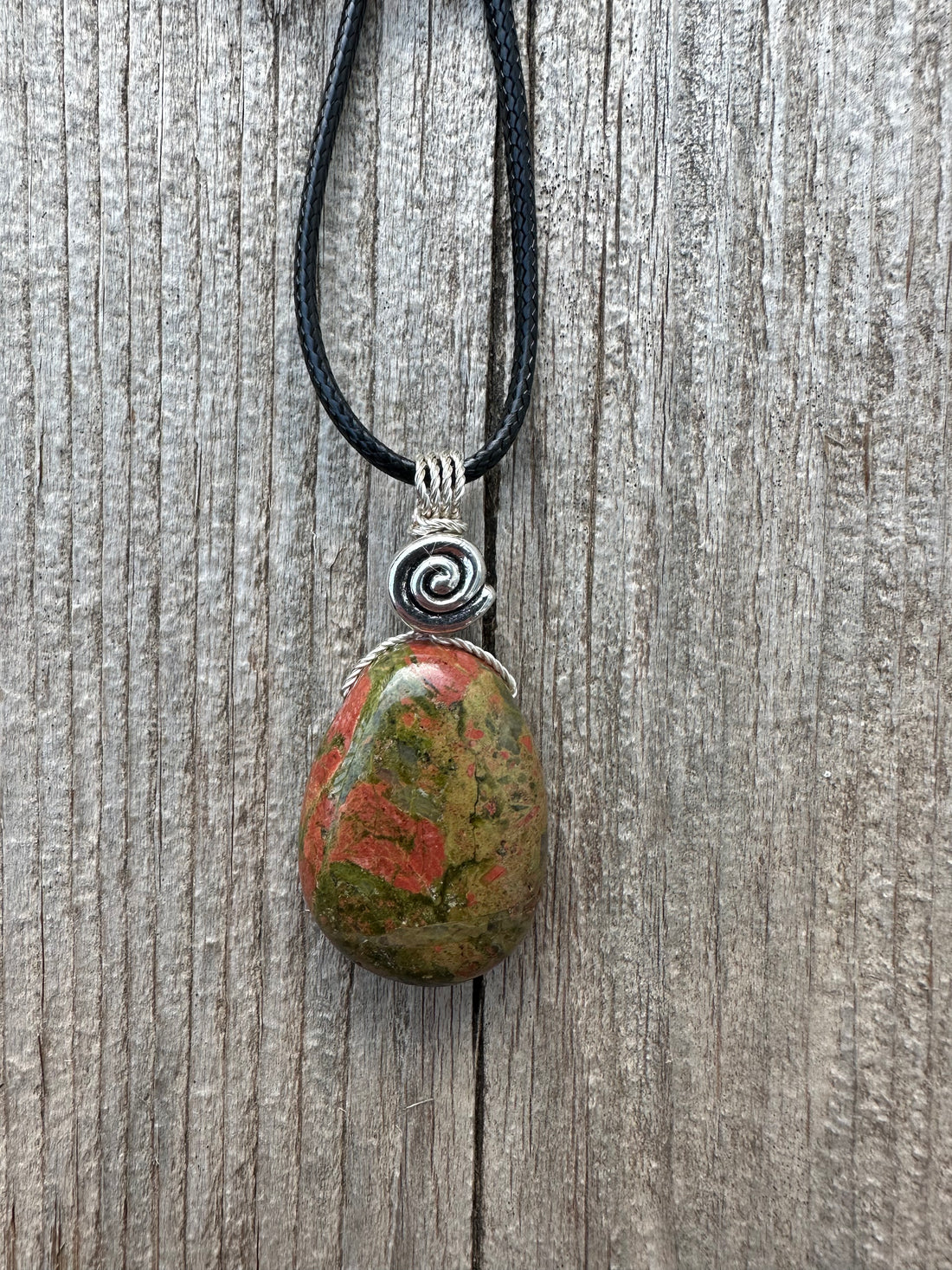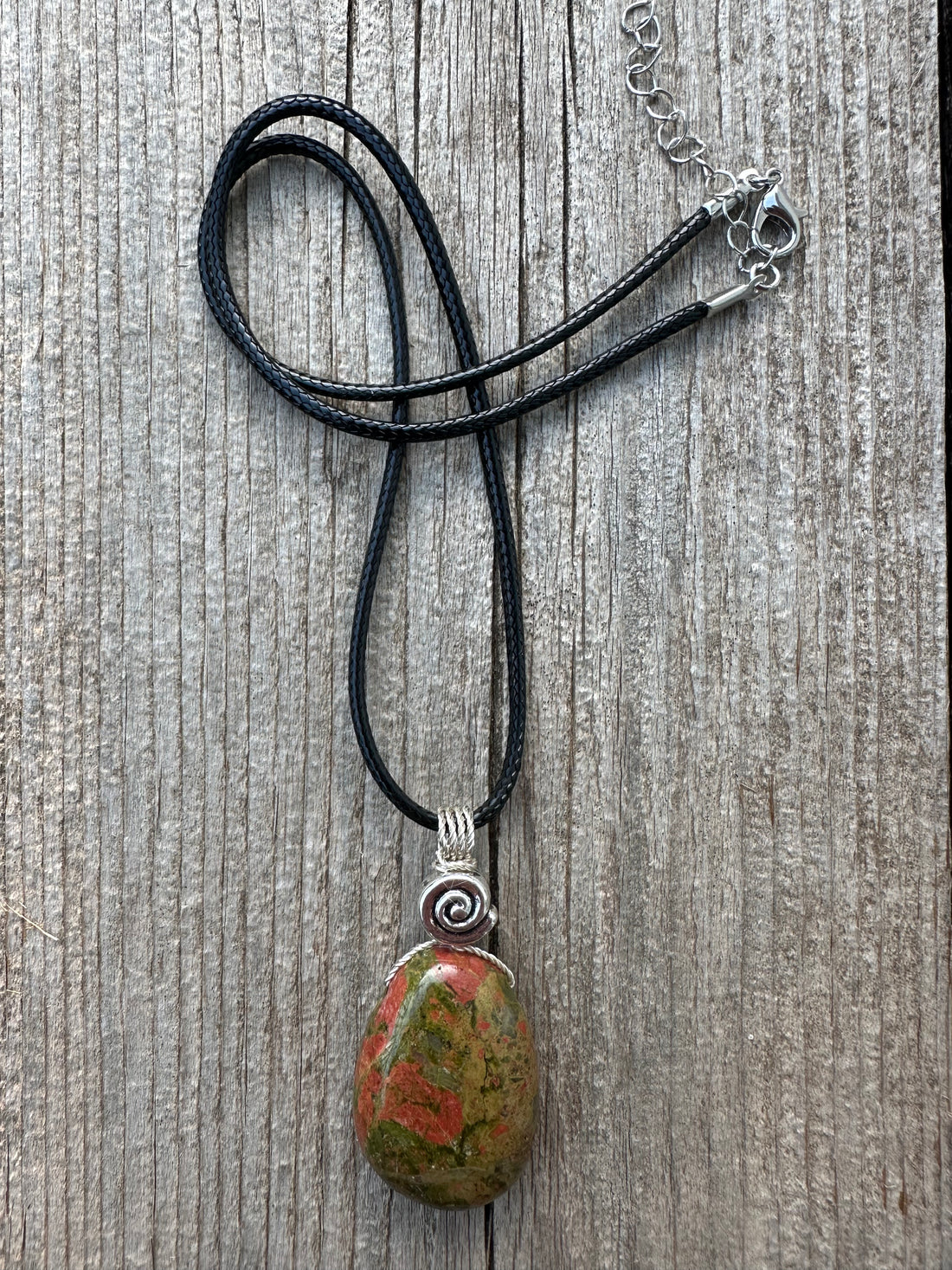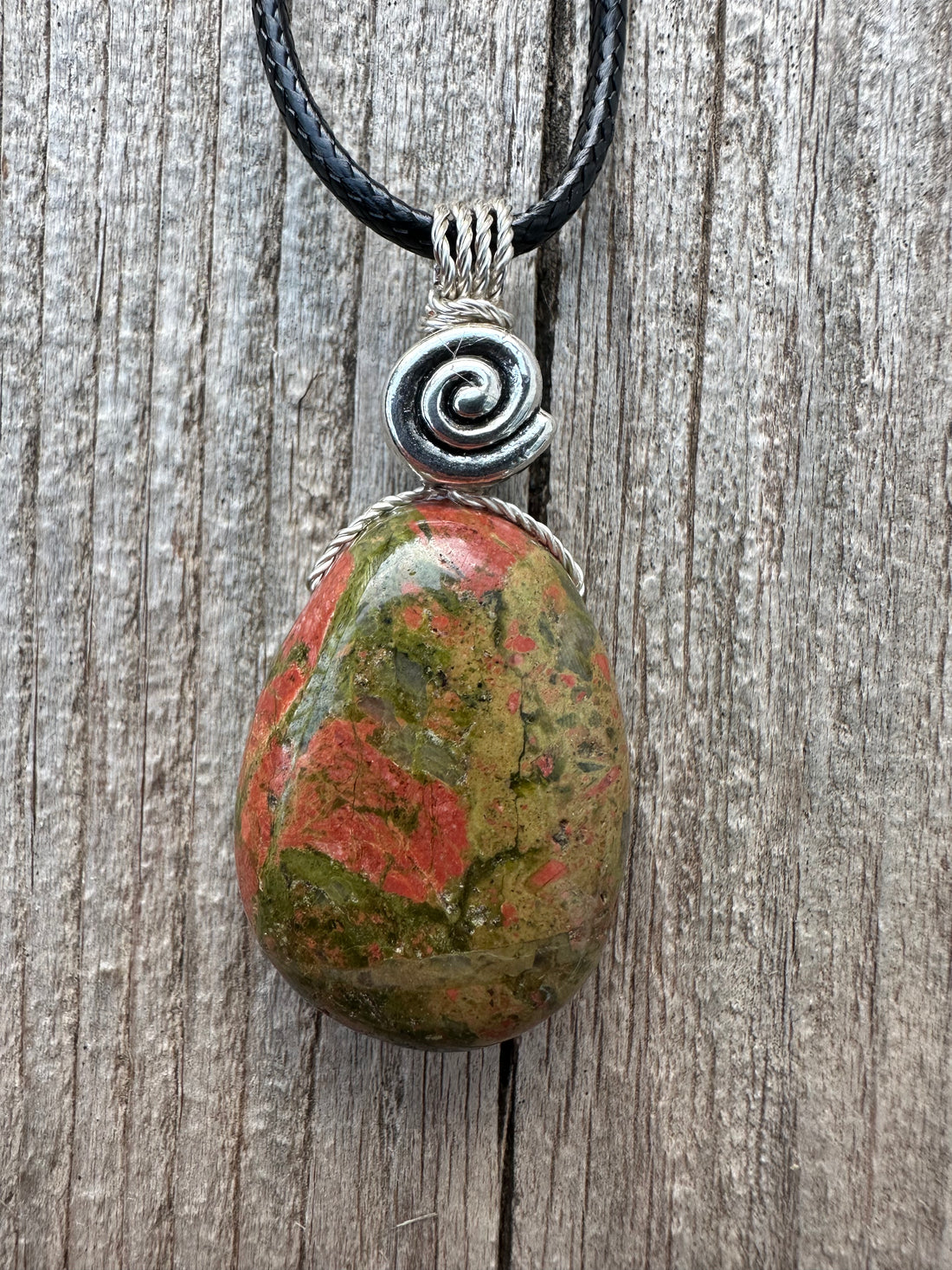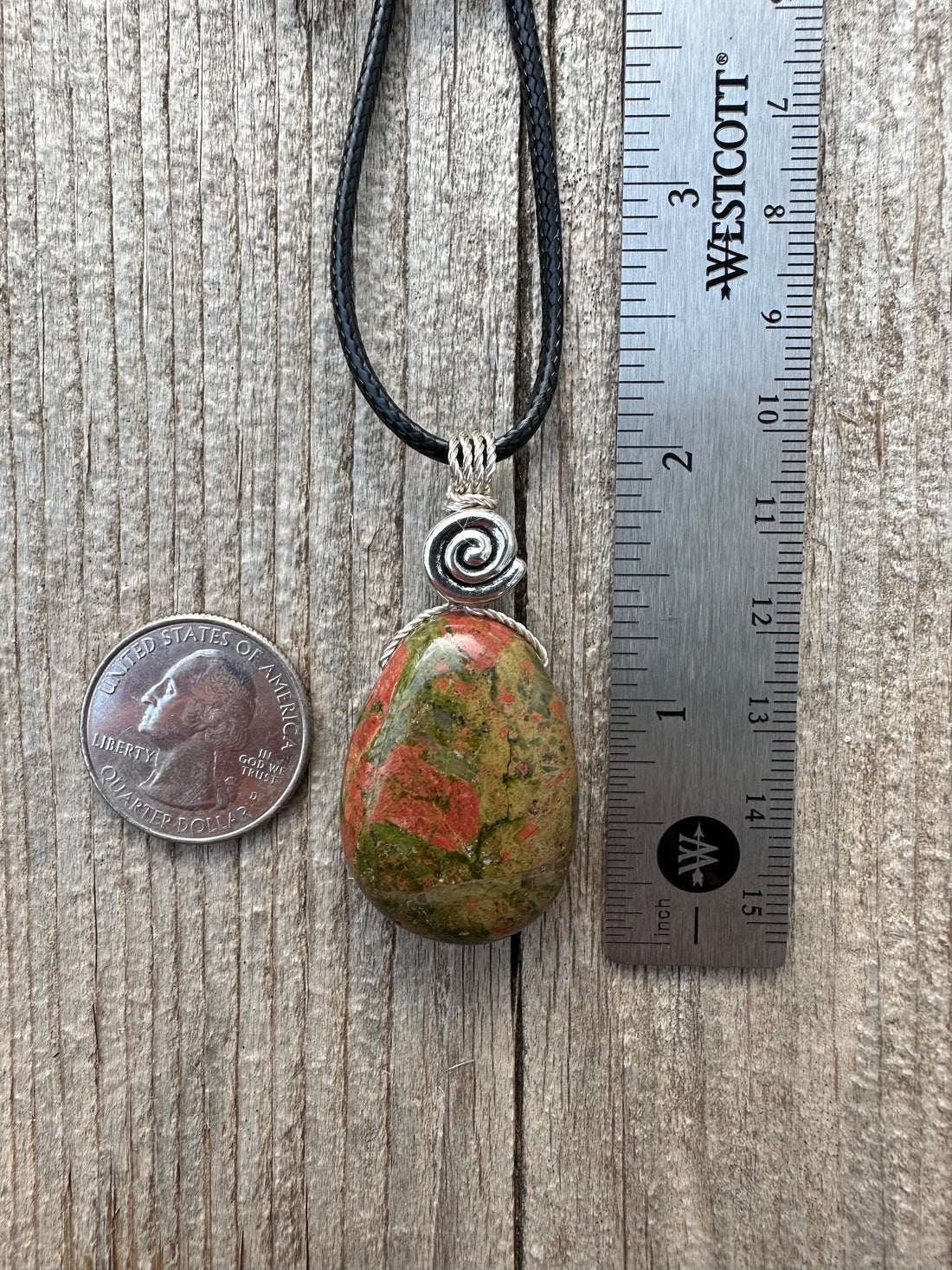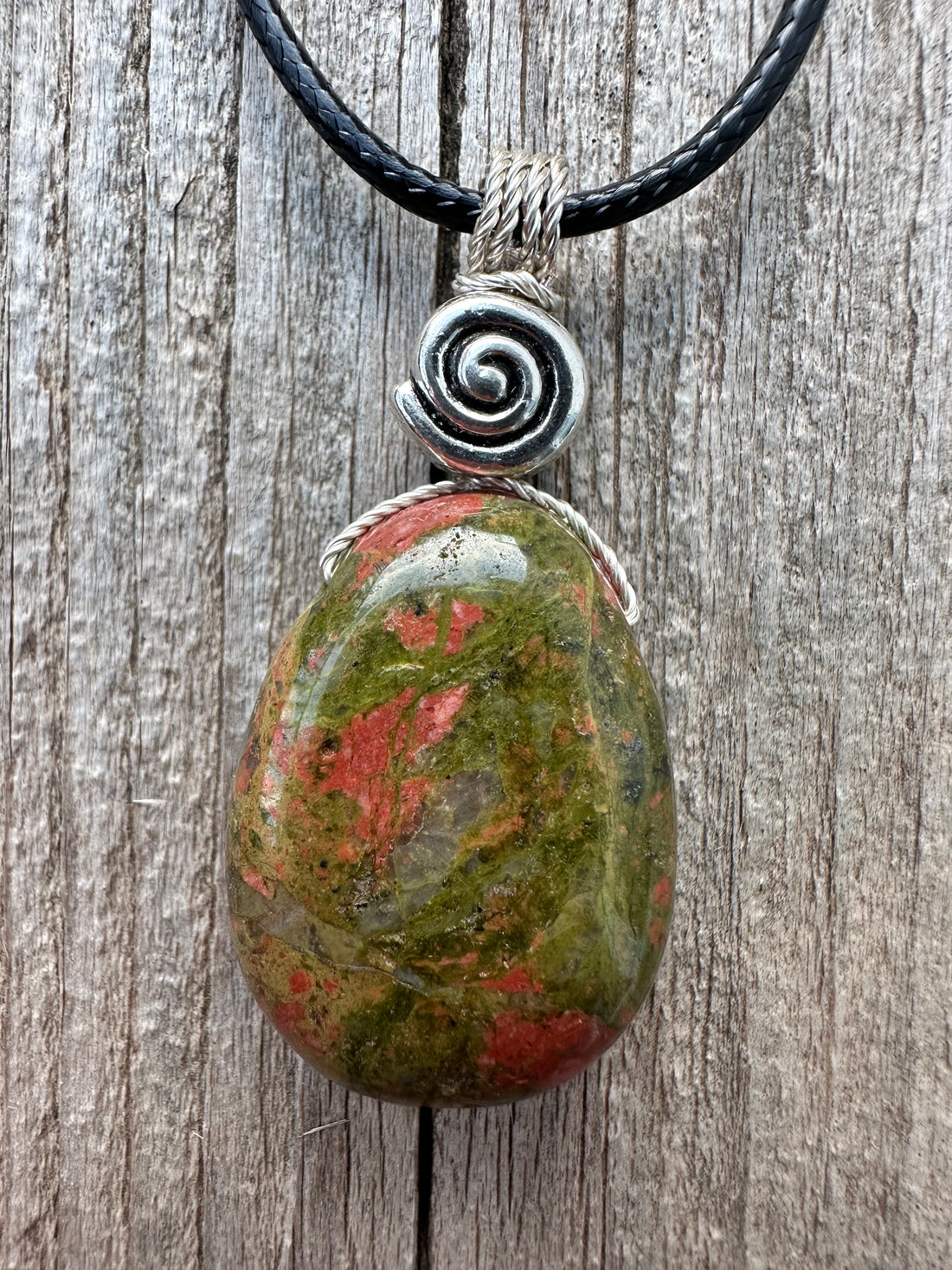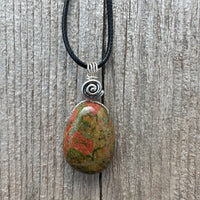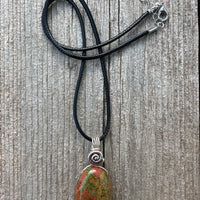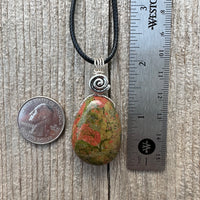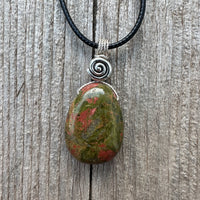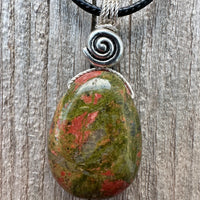 Unakite Necklace for Balance and Rebirth
Unakite is made of pink orthoclase feldspar and epidote. There is generally some quartz in it as well. This stone is believed to balance energies of all kinds (yin yang, masculine, feminine). It also may help balance emotions and spirituality. This stone is often used for grounding after psychic work.  It may facilitate rebirth by helping release and work through past issues to grow spiritually. Some believe placing this stone by electronic devices can block the electromagnetic frequencies given off by devices. 
Description card, gift box and 18 inch black, braided cable included. Accent piece is pewter. 
I want you to have the best experience possible. I provide description cards that are based on folklore and not a guarantee of outcome. Stones are not meant to replace medical treatment.  
Please seek medical advice from a professional should you need help.
My website is powered by Shopify. You can pay through my website with Shopify, Shop pay, Apple Pay or PayPal. No matter how you pay, your payment is processed by that vendor. Your payment is secure.