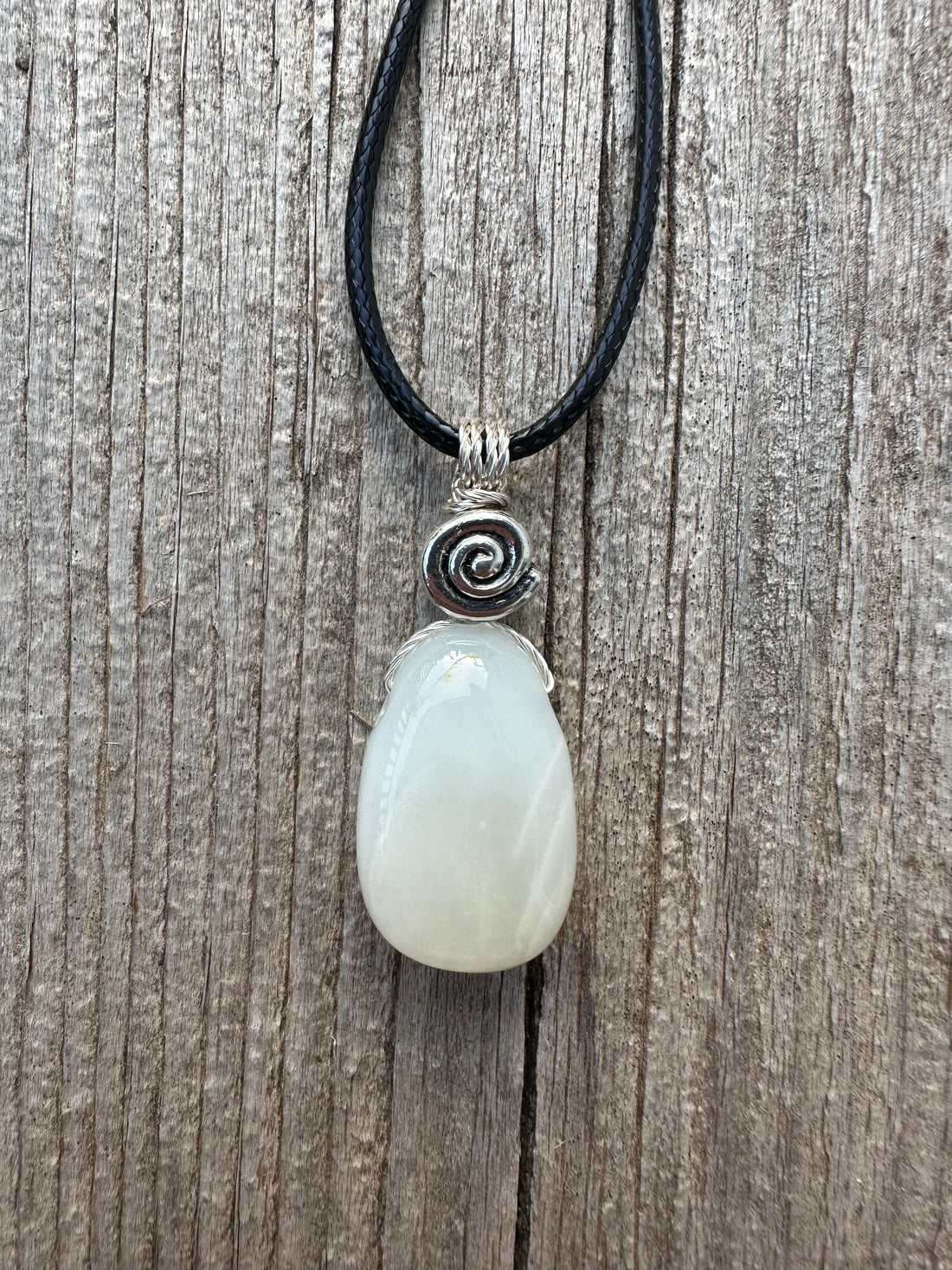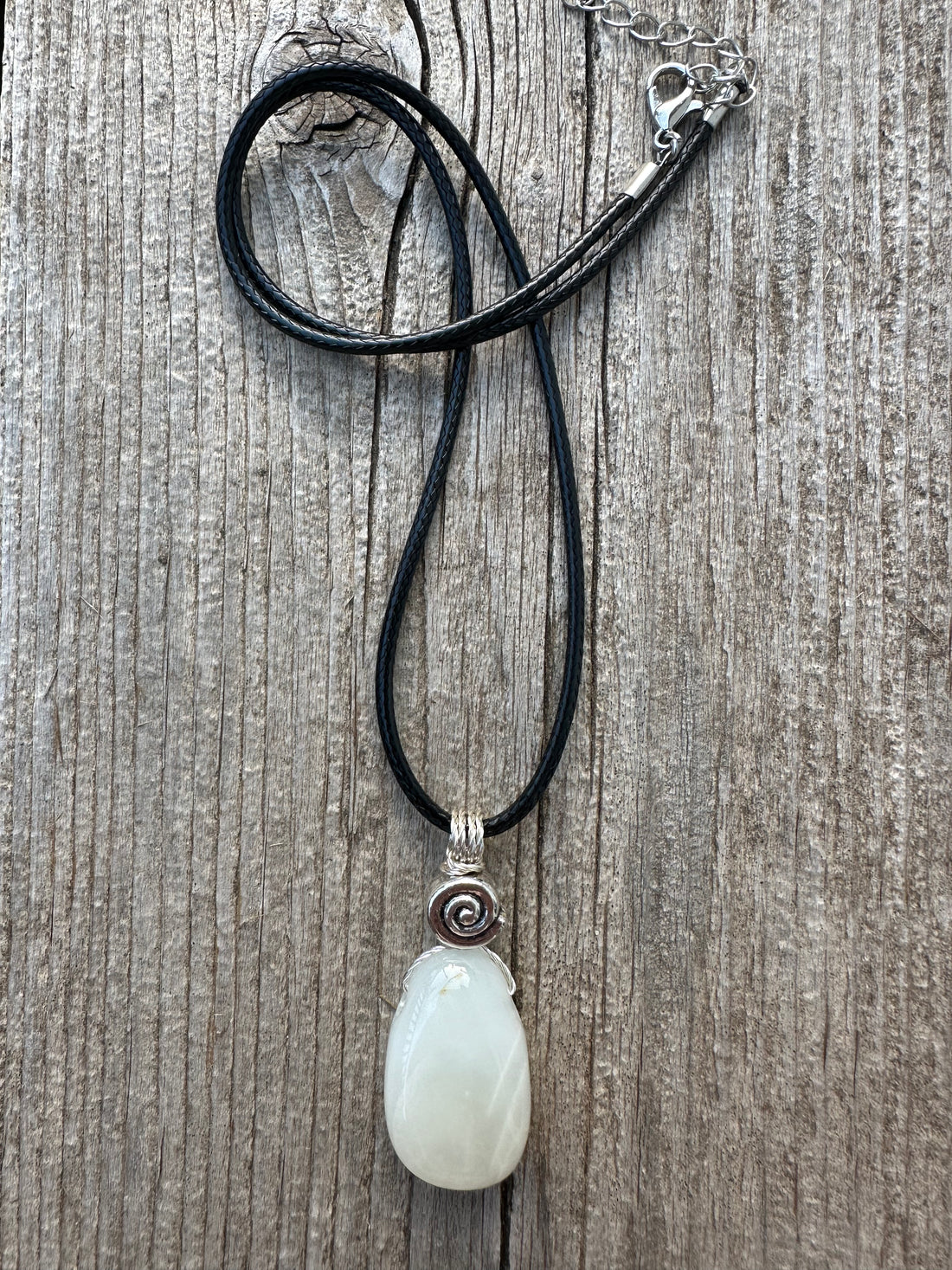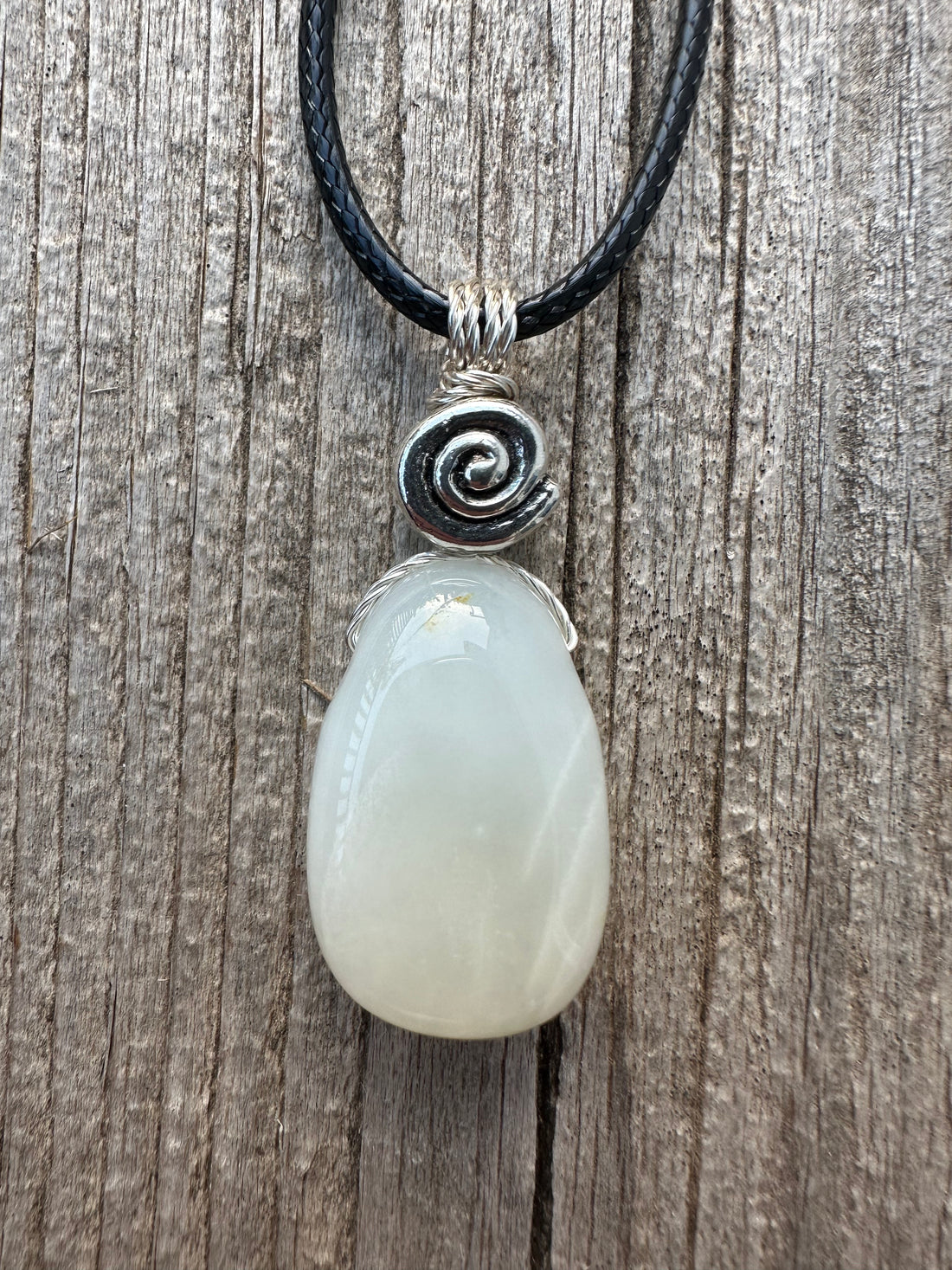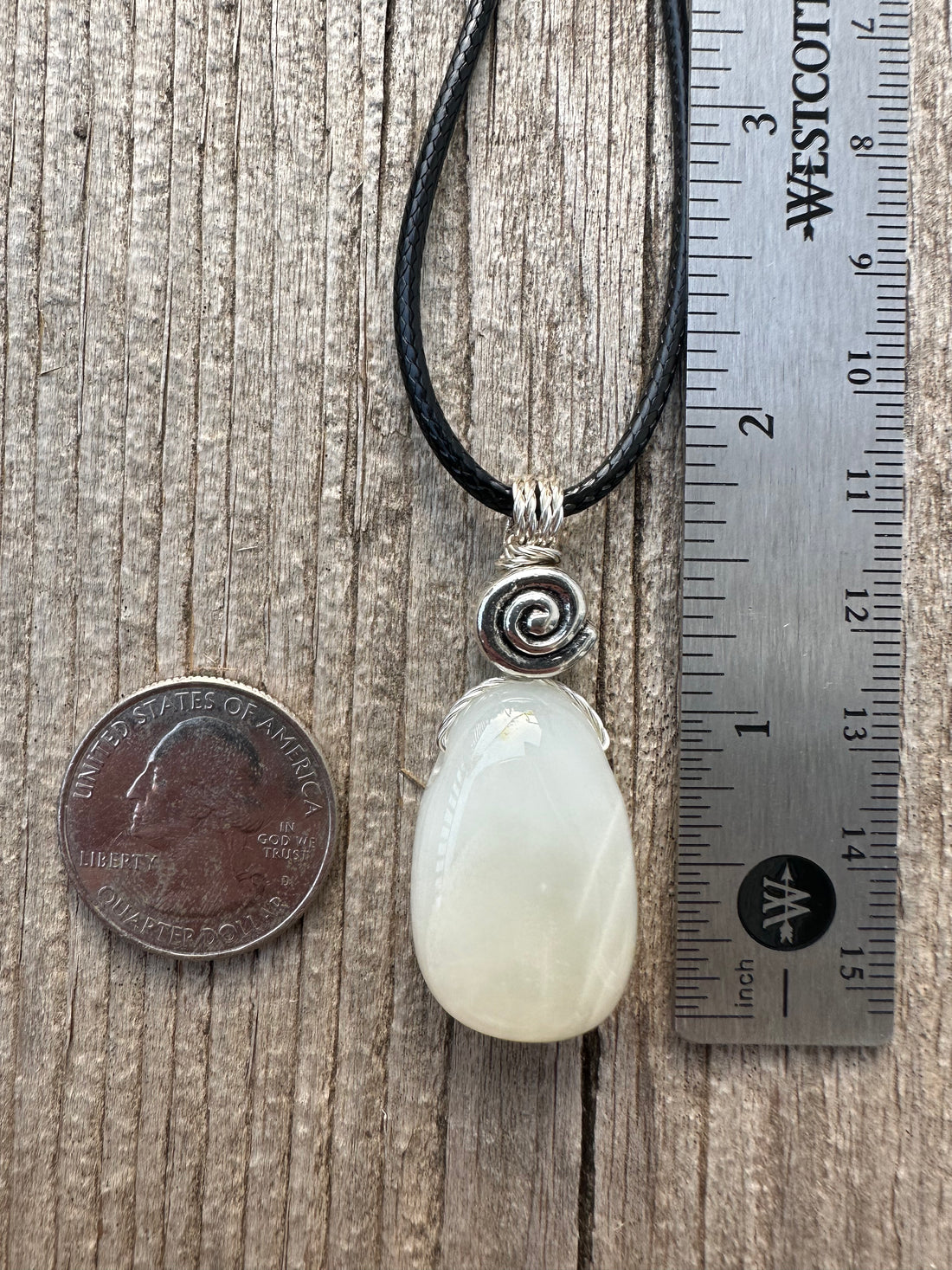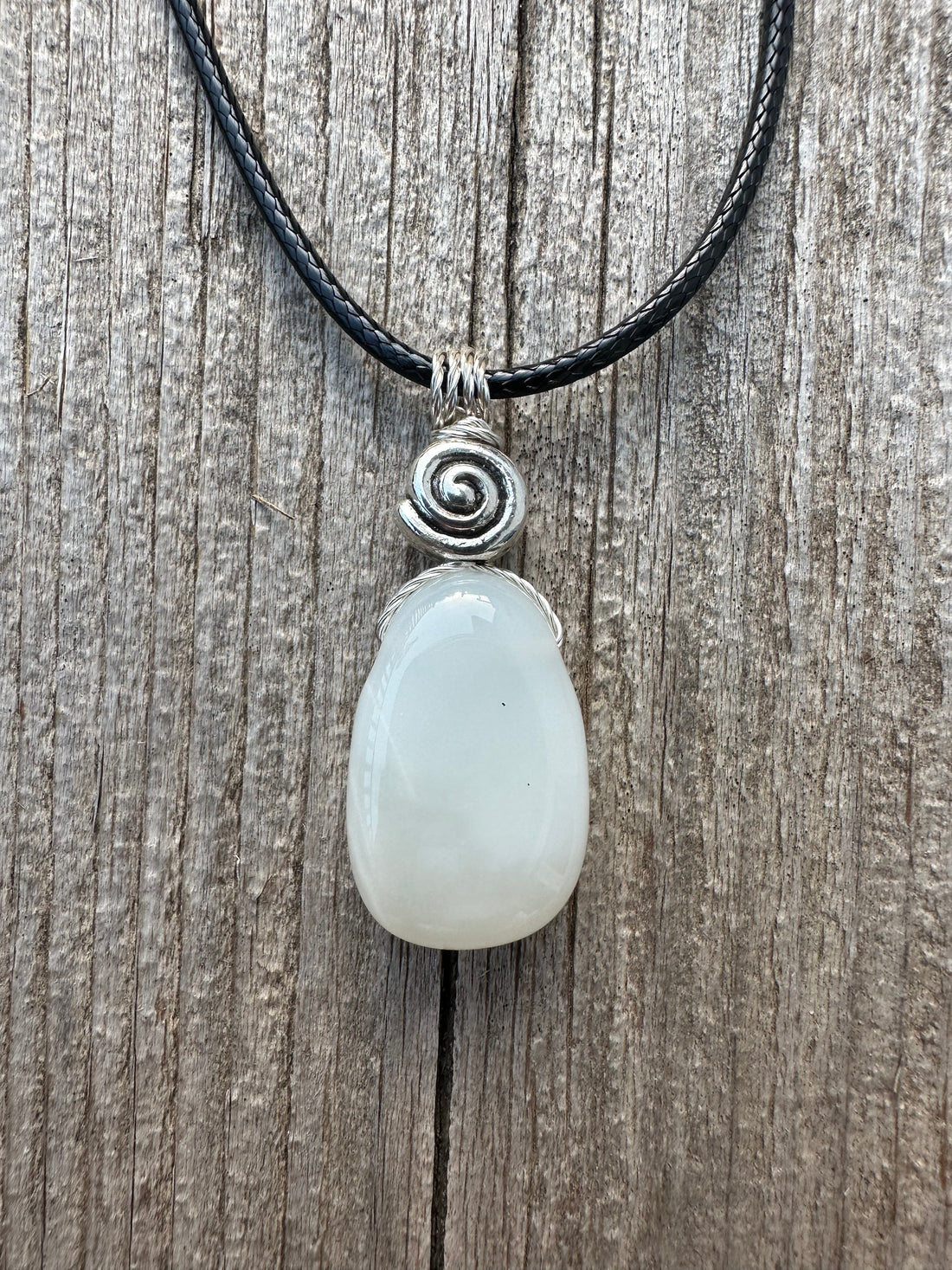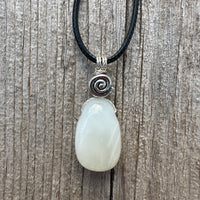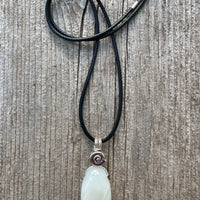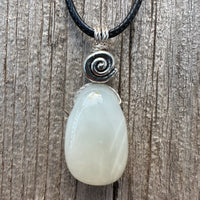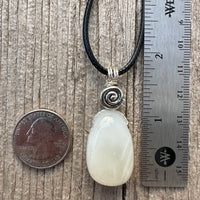 White Moonstone Necklace for New Beginnings, Intuition and Luck. Pewter Accent Piece.
Moonstone, like the moon, reminds us of cycles and change. It is about new beginnings. Shaking off the old and stepping into the new, fresh beginning. It has long been used to awaken psychic abilities including clairvoyance, lucid dreaming and intuition. Wearing moonstone as a pendant may help the wearer accept psychic gifts. Moonstone also is believed to  balance all chakras and may help to ground the wearer. 
Moonstone is also known as the travelers' stone because it is said to bring luck.
Comes with 18 inch black braided cable, description card and gift box.  Swirl is tarnish resistant alloy. 
I want you to have the best experience possible. I provide description cards that are based on folklore and not a guarantee of outcome. Stones are not meant to replace medical treatment.  
Please seek medical advice from a professional should you need help.
My website is powered by Shopify. You can pay through my website with Shopify, Shop pay, Apple Pay or PayPal. No matter how you pay, your payment is processed by that vendor. Your payment is secure.