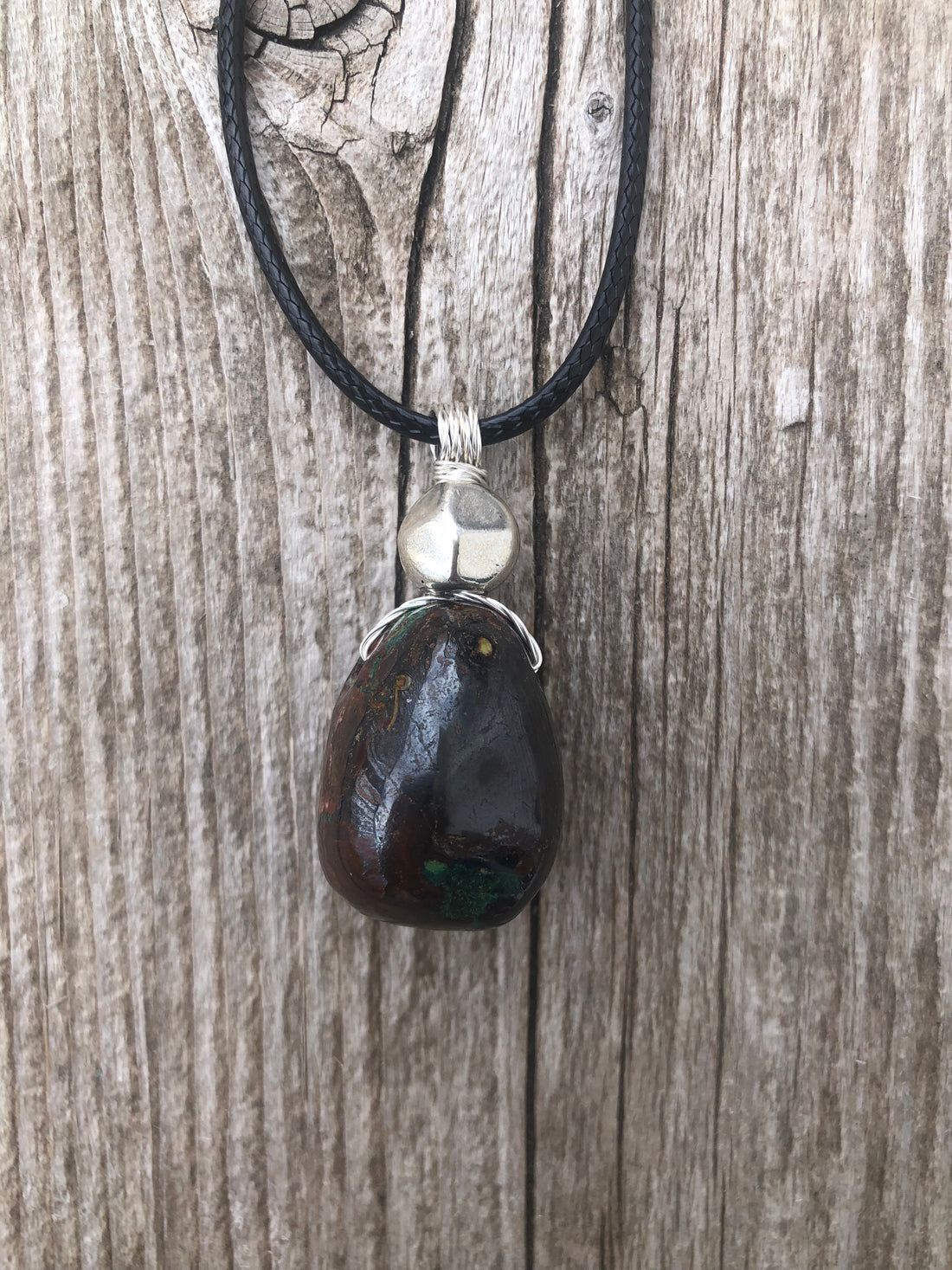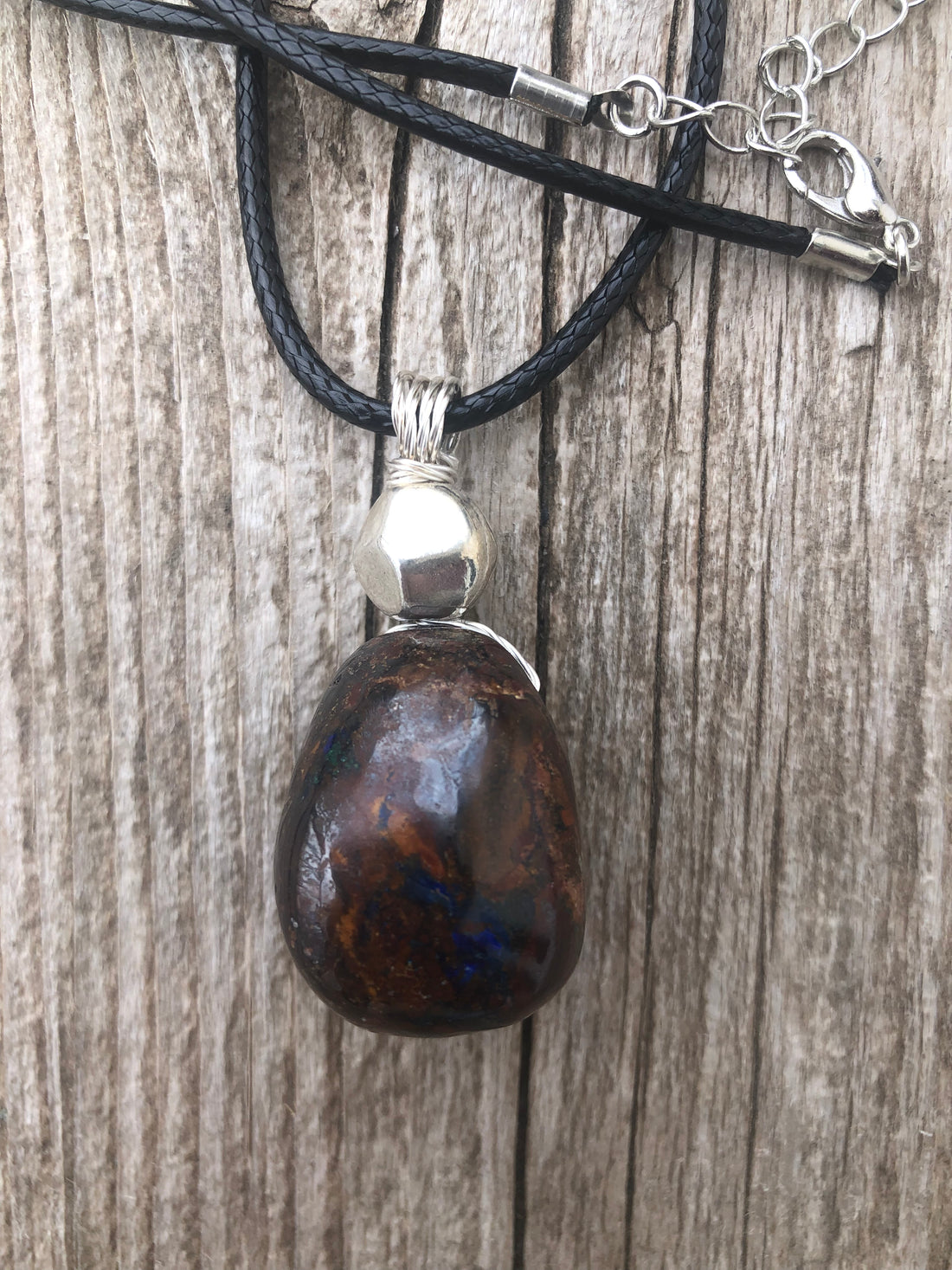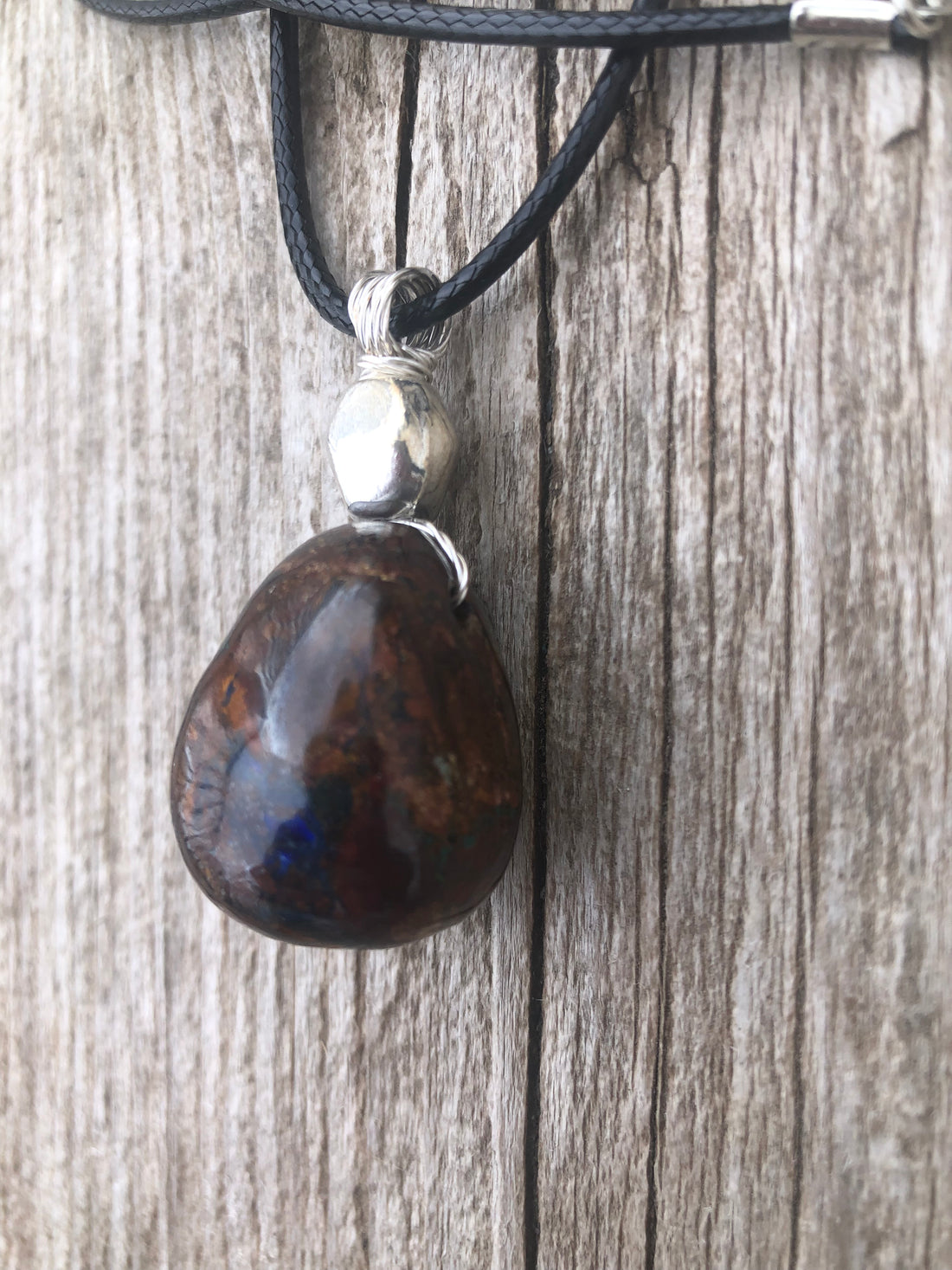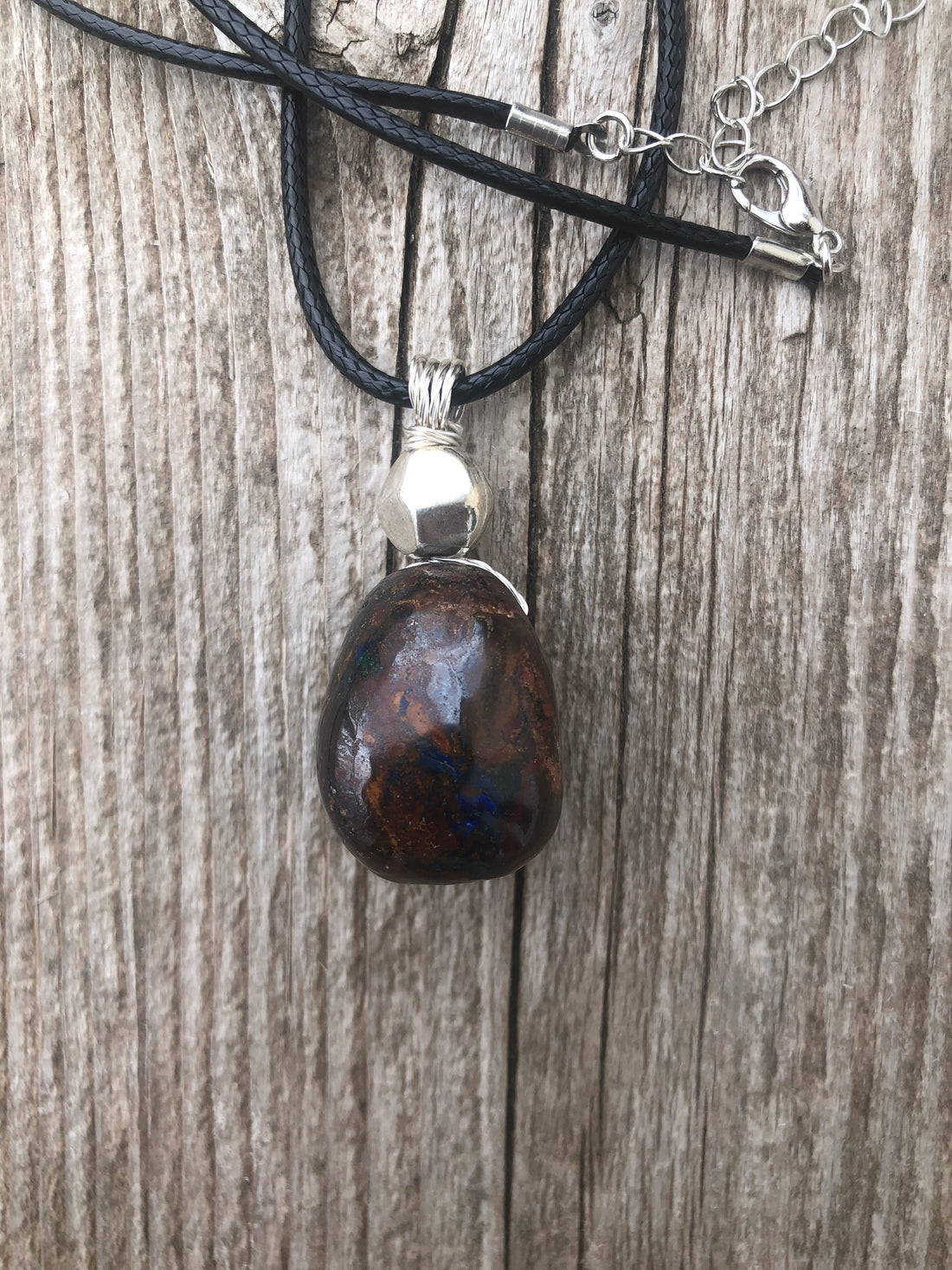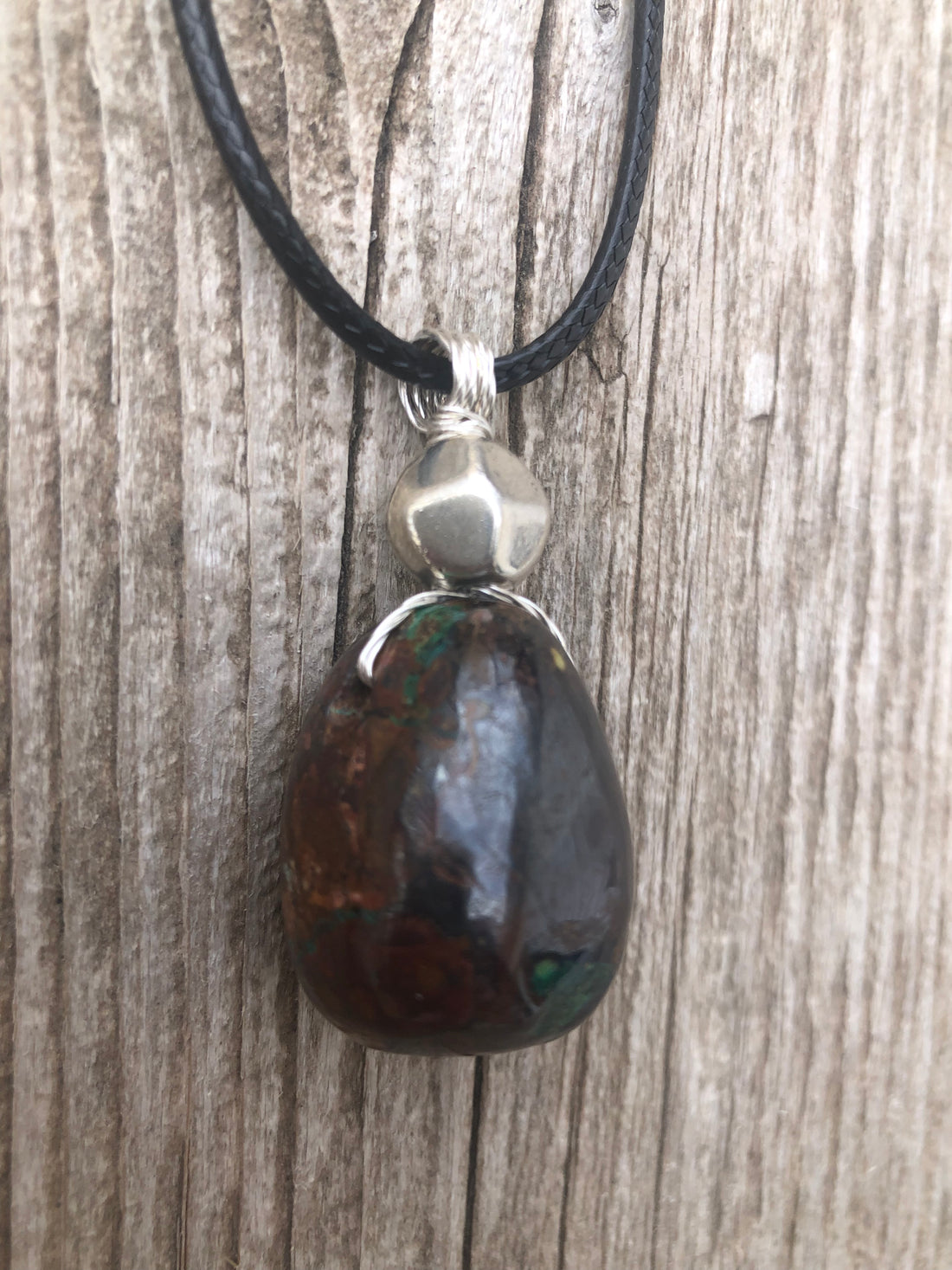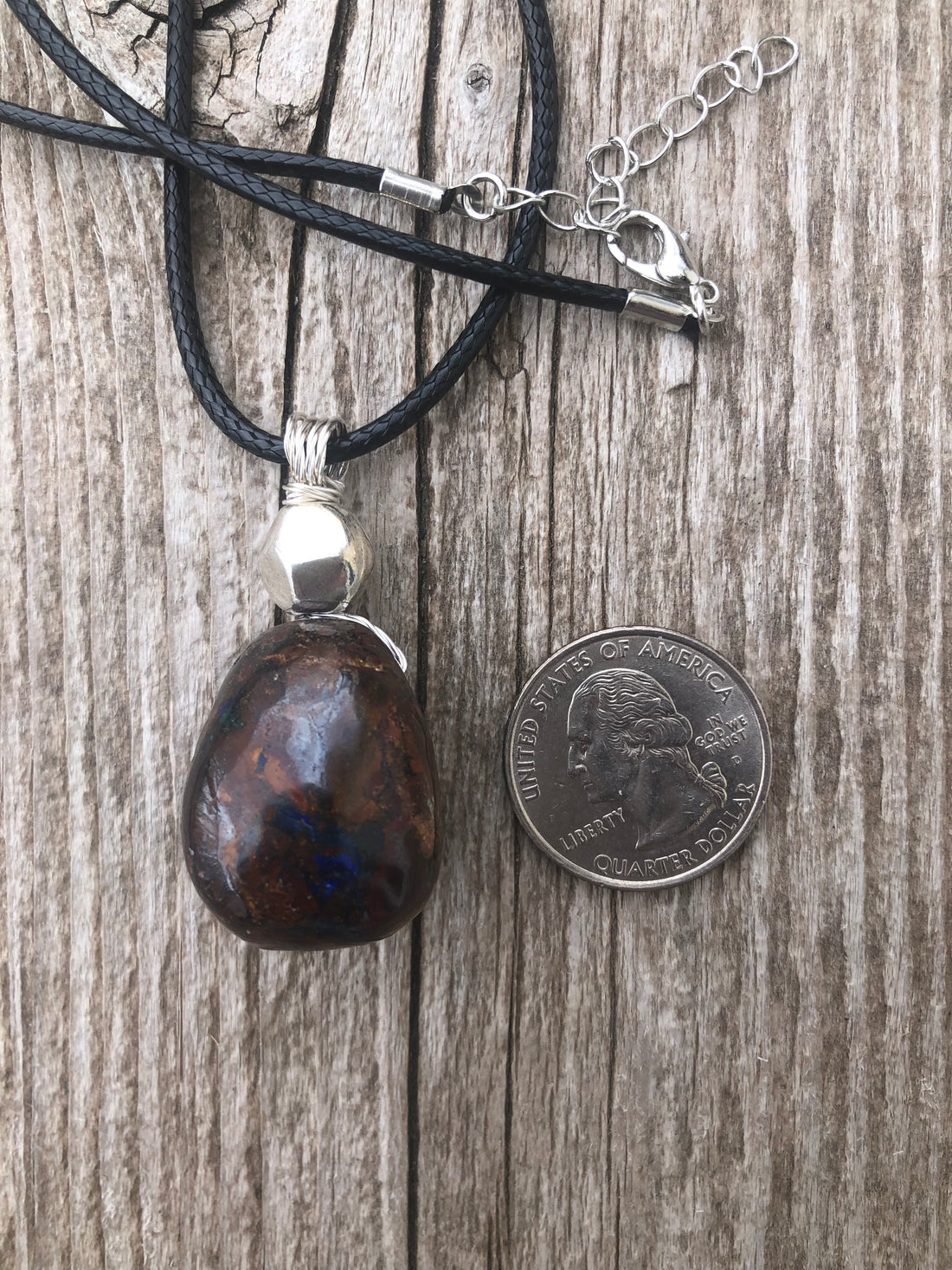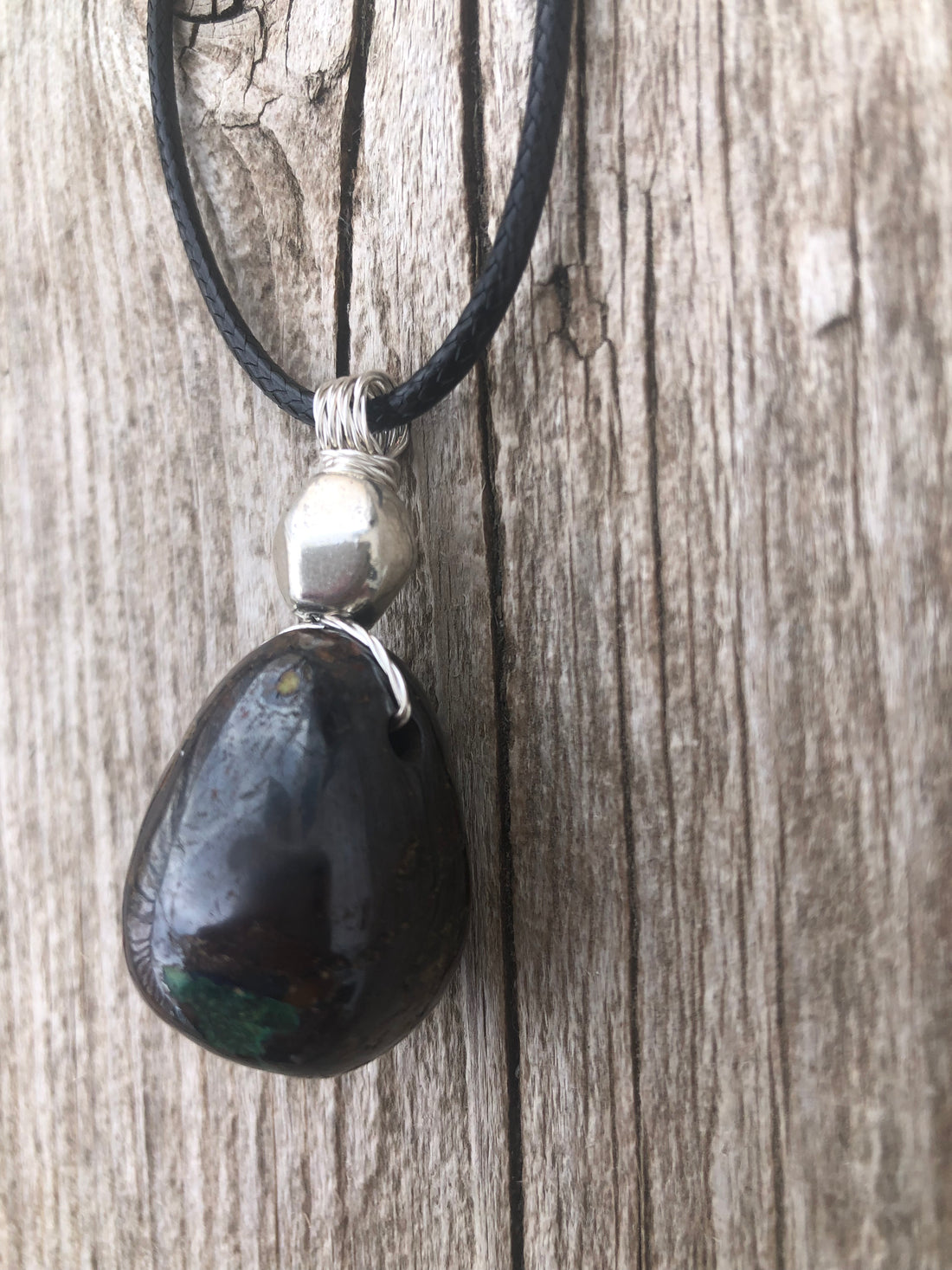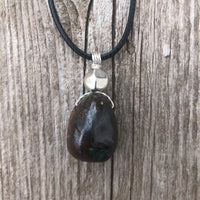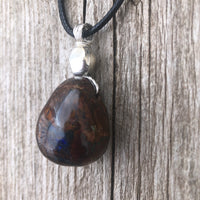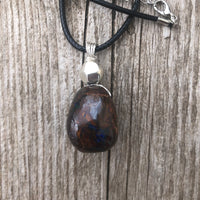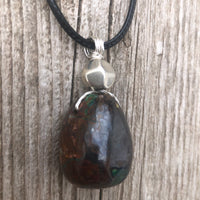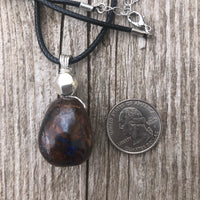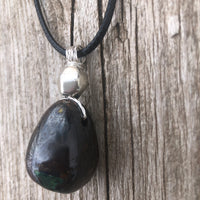 Zaranite for Awakening, Protection and Inner Peace. Pewter Accent. 18 inch Cable Included.
Zaranite is mined in Siberia and it contains copper, malachite, azurite and chrysocolla. Copper is a very conductive and warming metal. Azurite is thought to enhance psychic and intuitive development by urging the soul towards enlightenment. This is thought to be a great stone for journeying and protective to both body and soul during this time. It is believed to raise consciousness to a higher level. It may enhance easier meditation and channeling. It can help the wearer better understand the effect on the mind and emotions of the body. This stone has been believed to expand the mind, release blocks in communication and help us release programmed belief systems that do not serve you. Through this release, it is believed we are allowed to move forward without fear. The wearer may better understand the cause of fears so they can release them and move forward with ease. This stone is mixed with malachite. Malachite is a stone that is believed to be evolving into one of the most important stones. It is thought to amplify all energy while also grounding to the earth. It is believed to absorb pollutants and negativity both from the atmosphere and ourselves. This stone may clear and activate all the chakras. When placed on the 3rd eye, it is thought to promote psychic visions. When placed on the solar plexus, it may inspire a deep emotional healing. This is a stone that is thought to connect to nature, inspire adventure and break unwanted ties. It is also thought to be a great stone for figuring out what is blocking your spiritual growth. Chrysocolla is believed to bring tranquility, stability, and serenity. It is thought to calm, cleanse and energize all chakras that help to align your being with the divine. It is thought to draw negative emotion, stagnant energies and thoughts and actions that no longer serve you out of the solar plexus chakra. At the heart level, it is believed to release sorrow and let love lead. It may improve communication at the throat chakra and may open psychic visions at the third eye chakra. It is thought to bring joy and inner balance while it may help release guilt, phobias and negativity. 
18 inch black braided cable, gift box and description card included. Accent is pewter.
I want you to have the best experience possible. I provide description cards that are based on folklore and not a guarantee of outcome. Stones are not meant to replace medical treatment.  
Please seek medical advice from a professional should you need help.
My website is powered by Shopify. You can pay through my website with Shopify, Shop pay, Apple Pay or PayPal. No matter how you pay, your payment is processed by that vendor. Your payment is secure.